Shikhar Dhawan | Career, Age, Biography, Net Worth

Violeena Vargav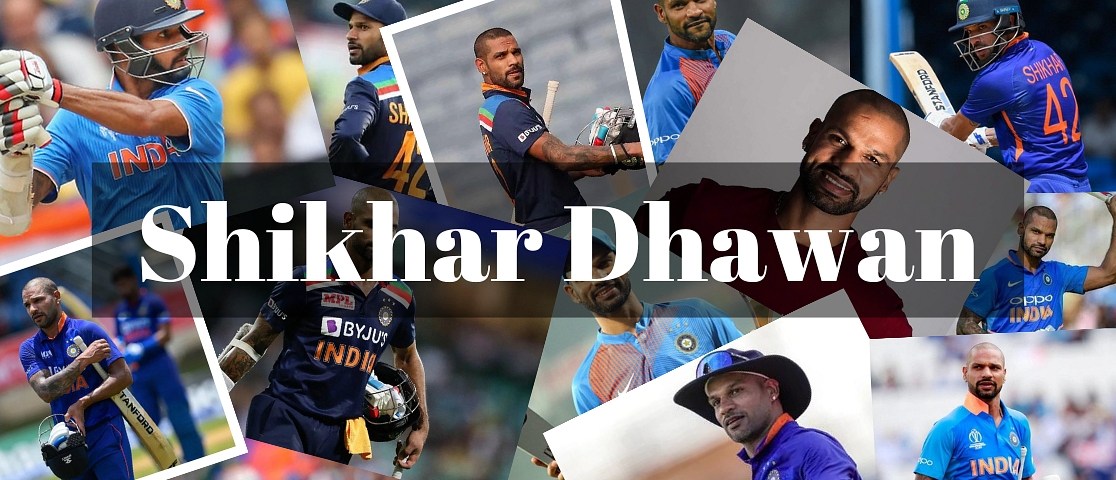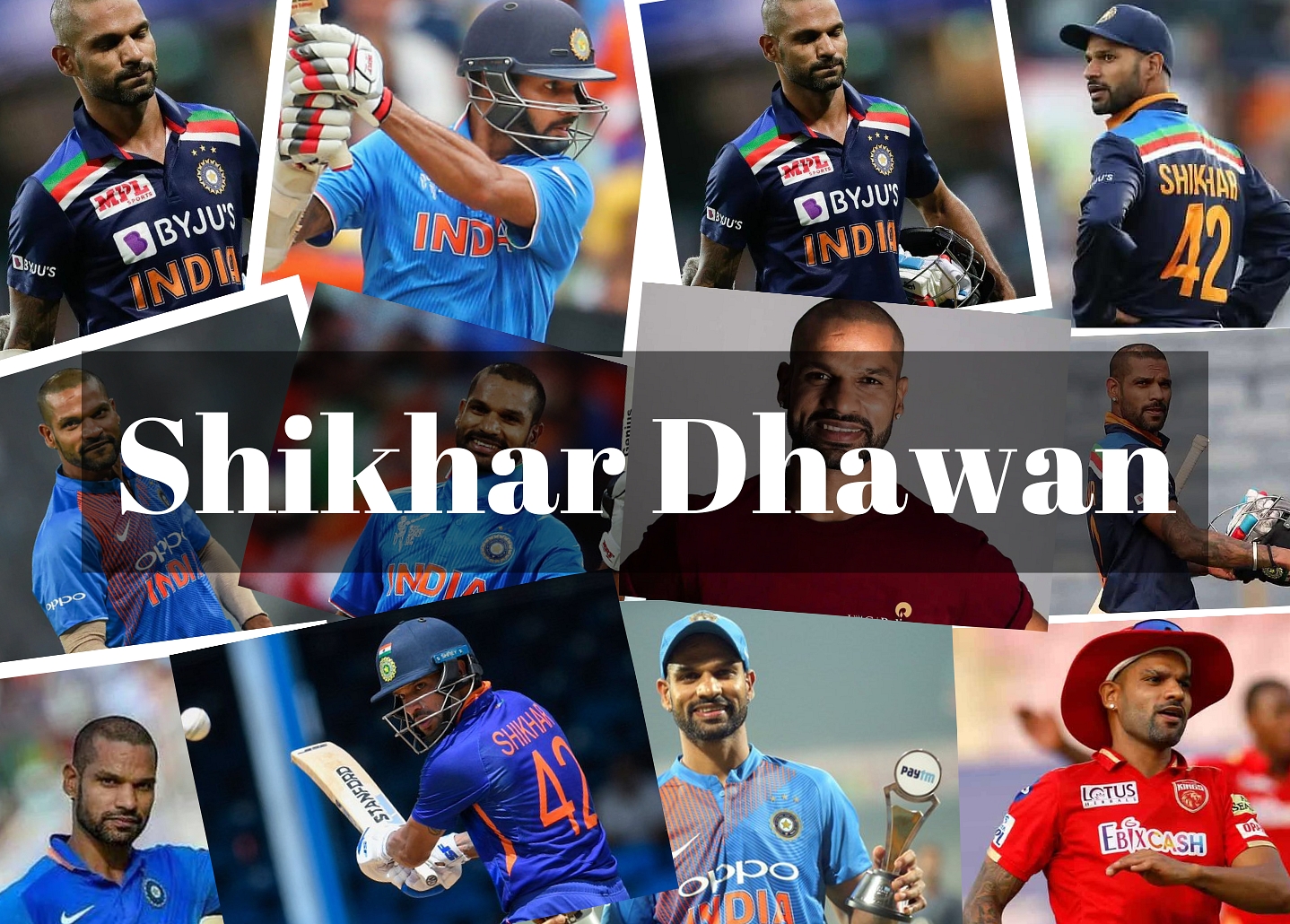 Shikhar Dhawan's Biography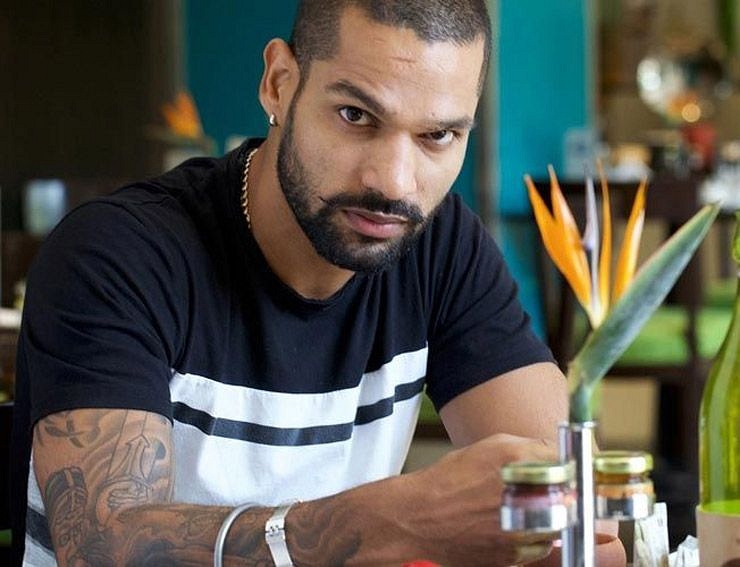 Shikhar Dhawan is a famous Indian cricketer. He participates in both first-class cricket for Delhi and Punjab Kings in the Indian Premier League. Dhawan was India's top run-scorer at the 2013 Champions Trophy, 2015 World Cup, and 2017 Champions Trophy. He also made history by becoming the first IPL player to ever score two consecutive century. For his achievements at the 2013 ICC Champions Trophy, he received the "Player of the Tournament" title.

Shikhar Dhawan's birthday is on 5 December 1985. Shikhar Dhawan's age is 36 years as of 2022. Shikhar Dhawan's birthplace is Delhi, India. Shikhar Dhawan's zodiac sign is Sagittarius. Shikhar Dhawan's height is 1.80m or 5'11" in inches. Shikhar Dhawan does leftt-handed batting. Shikhar Dhawan is right arm off-break bowler.

In March 2013 at Mohali, Shikhar Dhawan made his Test debut against the same opponent. There, he scored the quickest century by a batsman in a Test debut and finished with 187 runs off 174 balls. When Dhawan hit 248 runs off 150 balls for India A against South Africa A in Pretoria in August 2013, it was the second-highest score by an individual in a List A match at the time. He scored a century in his 100th ODI game during the fourth ODI against South Africa in Johannesburg, making him the first Indian and ninth player overall to do so. Dhawan scored a century before lunch on the first day of a Test on June 14, 2018, against Afghanistan, becoming the sixth batter overall and the first for India.
Shikhar Dhawan's Family and Education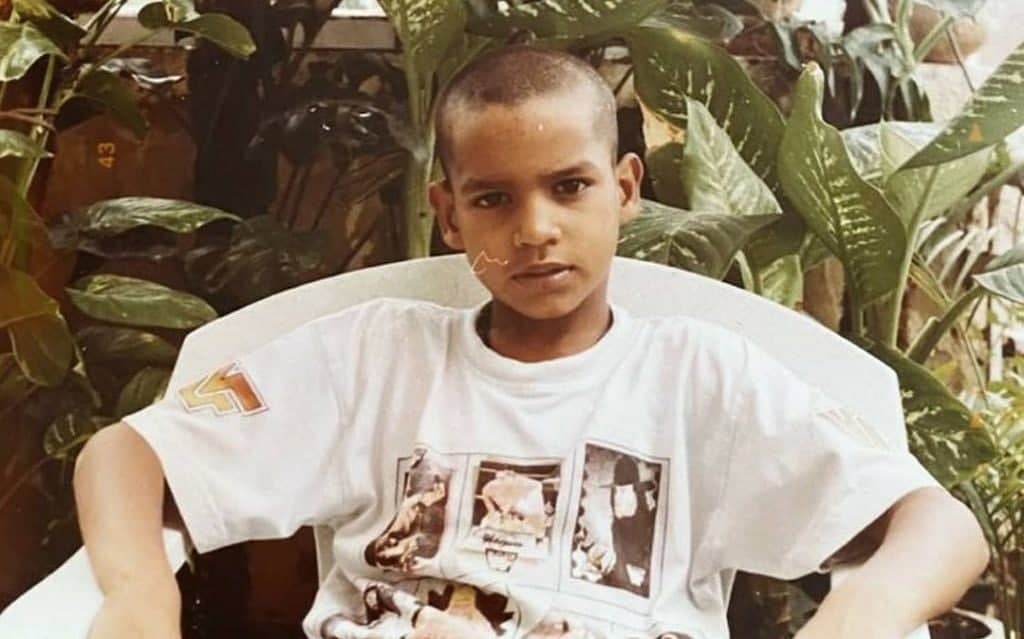 Shikhar Dhawan's father's name is Mahendra Pal Dhawan. Shikhar Dhawan's mother's name is Sunaina Dhawan. They are a Ludhiana-born Punjabi family. Shikhar frequently gives his father credit for his accomplishments in cricket. Shikhar Dhawan's sister's name is Shresta.

Shikhar Dhawan's school is St. Mark's Senior Secondary Public School in Meera Bagh. He has been training at Sonnet Club under the direction of instructor Tarak Sinha since he was 12 years old. Dhawan initially joined the team as a wicketkeeper.
Talk To Similar Celebrities
Shikhar Dhawan's Marriage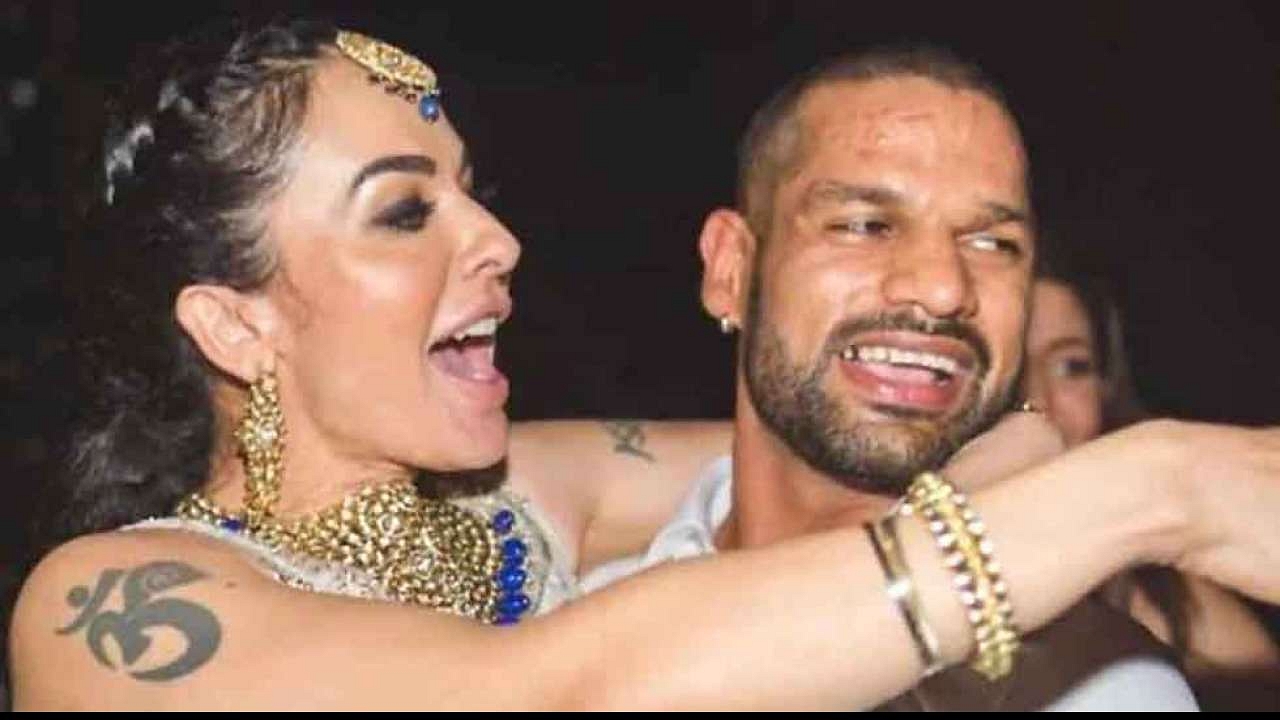 Shikhar Dhawan was married to Ayesha Mukherjee. Shikhar Dhawan came across Ayesha's photos while browsing through his Facebook account. Her looks immediately took his breath away. Shikhar and Ayesha discovered they shared a Facebook friend in cricketer Harbhajan Singh. Shikhar was the one who sent Ayesha a friend request, which she accepted. A growing friendship was the result of lengthy Facebook discussions. Shikhar has a 10-year age gap with Ayesha. Ayesha, on the other hand, utterly enchanted Shikhar with her joie de vivre.
The closeness between them did not sit well with Shikhar Dhawan's family. Shikhar struggled to persuade his parents to approve of his marriage to Ayesha. While Shikar Dhawan's mother, Sunaina Dhawan, supported their relationship, Shikar Dhawan's father, Mahendra Pal Dhawan, vehemently opposed it.

Shikhar and Ayesha had become engaged in 2009 after much persuasion, but Shikhar insisted on delaying their nuptials. He first sought to make a name for himself as an effective member of the Indian cricket squad. On October 30, 2012, Shikhar and Ayesha were finally wedded after beating all odds. Shikhar and Ayesha wed in a conventional Sikh ceremony despite Ayesha being a Bengali. Following their marriage, Shikhar Dhawan adopted Ayesha's two girls as his own. The name of the senior stepdaughter is Aliyah. She is only 15 years younger than Shikhar, which is interesting. Rhea, the second stepdaughter of Shikhar Dhawan, was conceived on January 25, 2005. Shikhar and Ayesha had welcomed Zoravar Dhawan, their first child, in 2014.

There had been some rumours regarding Shikhar and Ayesha's marriage reaching rock bottom and falling apart, implying that things are not going well for the couple. After eight years of marriage, Shikhar Dhawan and Aesha Mukerji have filed for divorce. Due to their deteriorating relationship, Shikhar and Ayesha have unfollowed each other on social media.
Shikhar Dhawan's Career
Domestic Career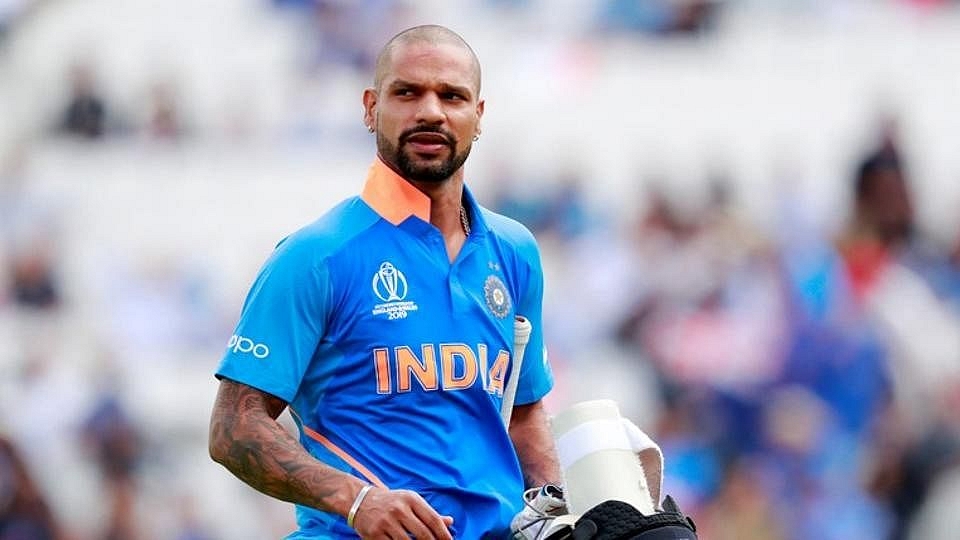 Dhawan's professional career began in the 1999–2000 Vijay Merchant Trophy with Delhi Under-16s. The following year, he led the Vijay Merchant Trophy in runs scored. His path to the India ACC Under-17 Asia Cup was established by these two outstanding seasons. Dhawan was subsequently chosen into the Delhi Under-19 team in October 2001 for the Cooch Behar Trophy and again in October 2002 after averaging 85 in three games during the Asia Cup. With brilliant performances, one over the other, Dhawan became the star of Indian Domestic cricket at a very early age. He then played for North Zone Under-19s, the CK Nayudu Trophy, Cooch Behar Trophy and even captained the Delhi Under-19 team. In 2004 Under-19 World Cup in Bangladesh, Dhawan finished as the leading run-scorer of the tournament with a total of 505 runs from seven innings.

In November 2004, Dhawan made his first-class debut for Delhi. With a total of 461 runs from 6 matches, Dhawan concluded that Ranji season as Delhi's top scorer. Dhawan had his first bad series in a long time while playing for India B in the 2005/06 Challenger Trophy in October 2005. Following that, Dhawan participated in matches for the North Zone against the Zimbabwe Cricket Union President's XI and for the Board President's XI against the visiting Sri Lankan squad in a three-day encounter.

In April and May 2006, he also played for India A in the EurAsia Cricket Series. For Dhawan, the 2006–07 Ranji season was particularly memorable because, in February 2007, he was named captain of the Delhi squad competing in the Ranji One-day Trophy. Dhawan was a member of the Delhi side that won the 2007–08 campaign. Then, up until his career hit a tough patch in 2010 when India A was touring England, he played outstanding cricket in competitions. In the limited-overs triangular series between the England Lions, India A, and West Indies A, he had a turnaround in performance, scoring 166 runs from 4 innings at an average of 41.50 and a strike rate of 130.70. Then, in October 2010, he was chosen for the Rest of India squad to play Mumbai, the reigning Ranji winners, in the Irani Cup. He was selected for India Blue in the Challengers Trophy as a result of his performance in the Irani Cup.

In the Ranji Trophy of 2010–11, he participated for Delhi. In the Duleep Trophy, Vijay Hazare Trophy, and Deodhar Trophy, Dhawan struggled with his form during a bad period. Dhawan was unable to join the Indian team that toured England after it continued in the West Indies. Dhawan, however, atoned for himself with his domestic achievements.
IPL Career
Shikhar made his IPL debut in 2008 with the Delhi Daredevils. He was the team's third-highest scorer with 4 half centuries. In exchange for Ashish Nehra, the management chose to trade him to the Mumbai Indians. He participated in the following two IPL seasons with the Mumbai Indians. In the fourth season, Deccan Chargers paid $300,000 to acquire Dhawan.

Before the 2013 Champions League Twenty20 competition, Dhawan was named the Sunrisers Hyderabad team's captain. However, Darren Sammy took his place as captain of the Indian Premier League in 2014. For Dhawan and the Sunrisers, the 2015 Indian Premier League season was a complete disaster. However, they recovered and won the competition in 2016. Sunrisers Hyderabad decided to keep Dhawan for the 2017 Indian Premier League. Dhawan was purchased by Sunrisers Hyderabad for 5.2 crores using their RTM card during the 2018 IPL Auction. For the 2019 season, Dhawan was once more traded to the Delhi Capitals, where he presently competes.
International Career
In addition to playing in his 100th ODI and scoring his 13th ODI century against the South Africa team. Dhawan did this in his 100th ODI to become the first Indian batsman to hit a century. In the 2013 ICC Champions Trophy, Dhawan began beginning the Indian innings with Rohit Sharma, and the risk paid off well. The second-most successful opening pair for India behind Sourav Ganguly and Sachin Tendulkar is Dhawan with Rohit Sharma.

On June 4, 2011, at Port of Spain, Dhawan played his first T20 international match against the West Indies. He started the inning and was out after being hit by an 11-ball 5. However, Dhawan has made significant progress in T20 cricket. Dhawan led all cricketers in T20I runs scored in 2018. He finished the year with 689 runs and was also chosen to Cricbuzz's ODI and T20 Teams of the Year.

For the four-match series against Australia in February 2013, Dhawan was added to the Indian Test team. On March 14, Dhawan replaced Sehwag in the third Test and played at Mohali. On his Test debut, Dhawan hit the quickest century by a batsman. He only needed 85 balls to attain the landmark. Finally, Dhawan was fired for 187. Dhawan did not play in the second innings for India after he hurt his hand playing defence on the fourth day. His left hand injury ultimately proved to be a fracture, preventing him from participating in the fourth Test at Delhi and forcing him to miss six weeks of action. Dhawan became the only Indian and sixth overall batsman to have struck a century before lunch on the opening day of a Test match on June 14, 2018, against the Afghanistan cricket team.
Shikhar Dhawan's Net Worth
Shikhar Dhawan's net worth is $14 million US or 105 crore rupees, as of 2022. Shikhar Dhawan is the most admired player in the world and has a very high brand value. Additionally, he makes a sizable chunk of money from the Indian Premier League and numerous international and national cricket matches (IPL). He also demands a hefty sum of money to endorse numerous brands.

An opulent beautiful home is owned by Shikhar Dhawan in Delhi, India. His home is currently estimated to be worth INR 5 crore. Additionally, he has a number of properties in many nations. The world's top luxury vehicles are among those that Shikhar Dhawan possesses. Mercedes GL350 CDI and Audi are two of Shikhar Dhawan's car brands.
Shikhar Dhawan Achievements
ICC World ODI XI : 2013
Fastest Test Century by a Debutant 187 off 174
Leading run scorer for India in ICC World Cup, 2015
Only player to get 2 consecutive golden bats at ICC Champions Trophy
Most number of ODI centuries in 2013
Wisden Cricketer of the year 2014
First Indian batsman to score a century before lunch of first day in a Test match
Fastest Indian batsman to reach 1000 (Joint-fastest), 2000, 3000 ODI runs
Most runs in ICC Champions Trophy 2013 and 2017
Fastest batsman to reach 1000 runs in ICC tournaments
Highest run scorer of Asia Cup 2018
Most runs in a calendar year (689 runs) in T20Is by a batsman (2018)
During IPL 2020 Dhawan became the first player in history of the league to score two consecutive centuries.
2021- Arjuna Award, by the Government of India in recognition of his outstanding achievement in sports.
Did You Know?
From a very young age, Dhawan had a fondness for bikes.
Dhawan has multiple body tattoos. Dhawan initially got inked when he was 15 years old.
By several of his teammates, Dhawan is referred to as jaat-ji. He was given the moniker since he is a member of the Jaat community. Another well-liked moniker is Gabbar.
Shikhar is a firm believer in both practise and in-depth study of his performances.
Dhawan is a major admirer of sufi music, and his favourites are the Wadali brothers and Nusrat Fateh Ali Khan.
Social Media
Frequently Asked Questions