Saniya Iyappan | Movies, Biography, Family, Boyfriend, Age

Zeenat Sayyed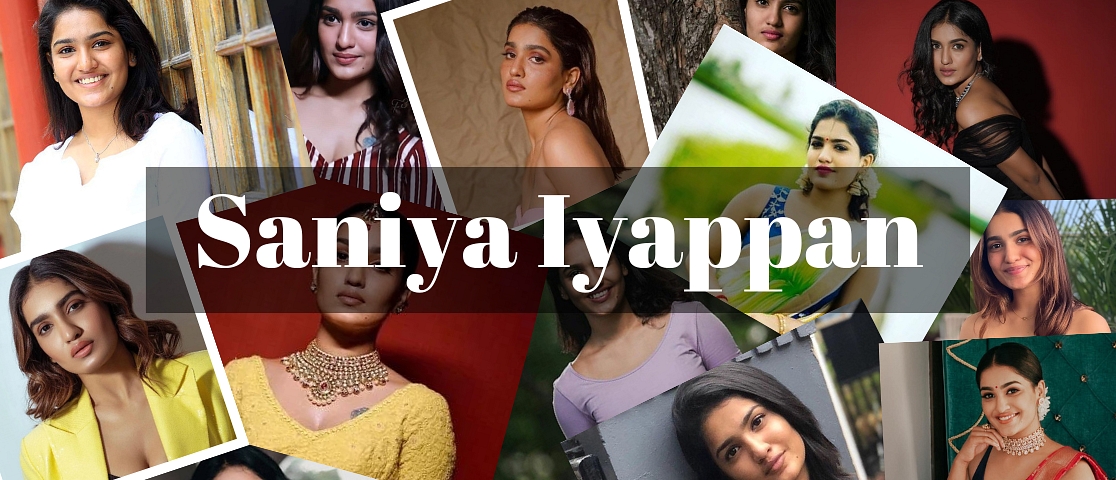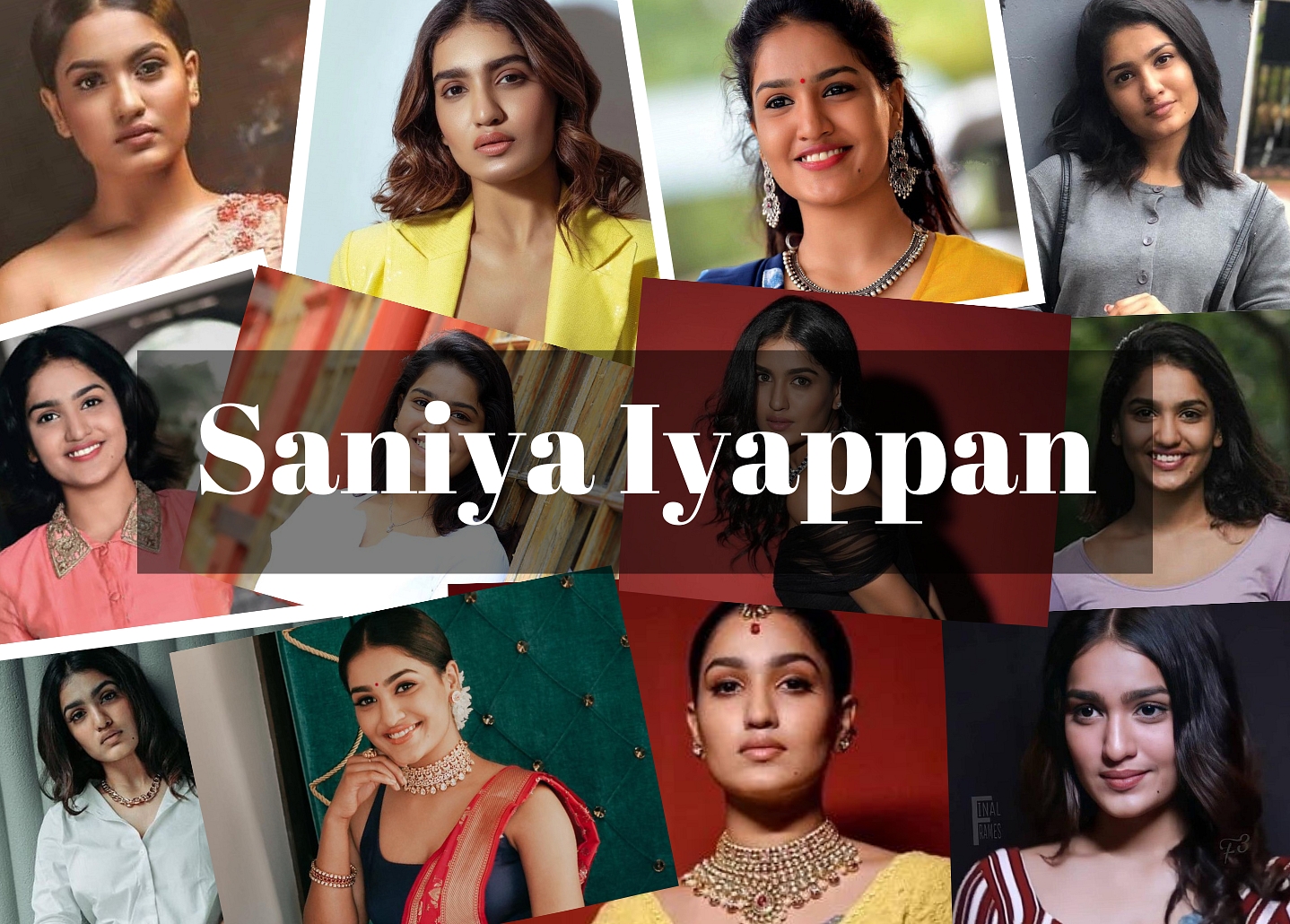 Saniya Iyappan's Biography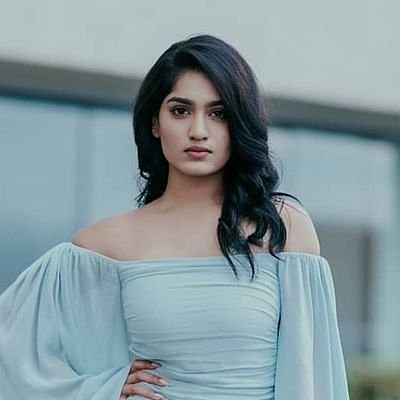 Saniya Iyappan is an Indian actress who appears in Malayalam movies and television programs such as D4. She is a talented actor and dancer who gained prominence after participating in the TV reality dance competition Super Dancer Junior 6.

Saniya Iyappan is the Winner of Super Dancer 6 which was telecasted in 2014. She has gained notoriety due to her role in The Priest, a terrifying Malayalam film. She is most recognized for her work in the movies Lucifer and Queen.

Saniya Iyappan's Birthday is on the 20th of April. As of 2022, Saniya Iyappan's age is 20 years old. Saniya Iyappan's Birthyear is 2002. Saniya Iyappan's Birthplace is Kochi. Kerala, India. Saniya Iyappan's Zodiac Sign is Taurus.
Talk To Similar Celebrities
Saniya Iyappan's Family Saniya Iyappan's Childhood
An established Hindu family from Kochi, Kerala, India is Saniya Iyappan's family. It is well known that she belongs to the Indian nationality and practices Hinduism. Iyappan Shantha, a banker by trade, is Saniya Iyappan's father's name. Saniya Iyappan's mother, Sandhya Iyappan, is a stay-at-home mom. She also has a younger sister who works as an actress in the South Indian film business; her name is Sadhika Iyappan. She did her schooling at Nalanda Public School, Thammanam. She then stopped attending school to focus on her acting career. The marital status of Saniya Iyappan is single.
Saniya Iyappan's Boyfriend and Affairs
Nakul Thampi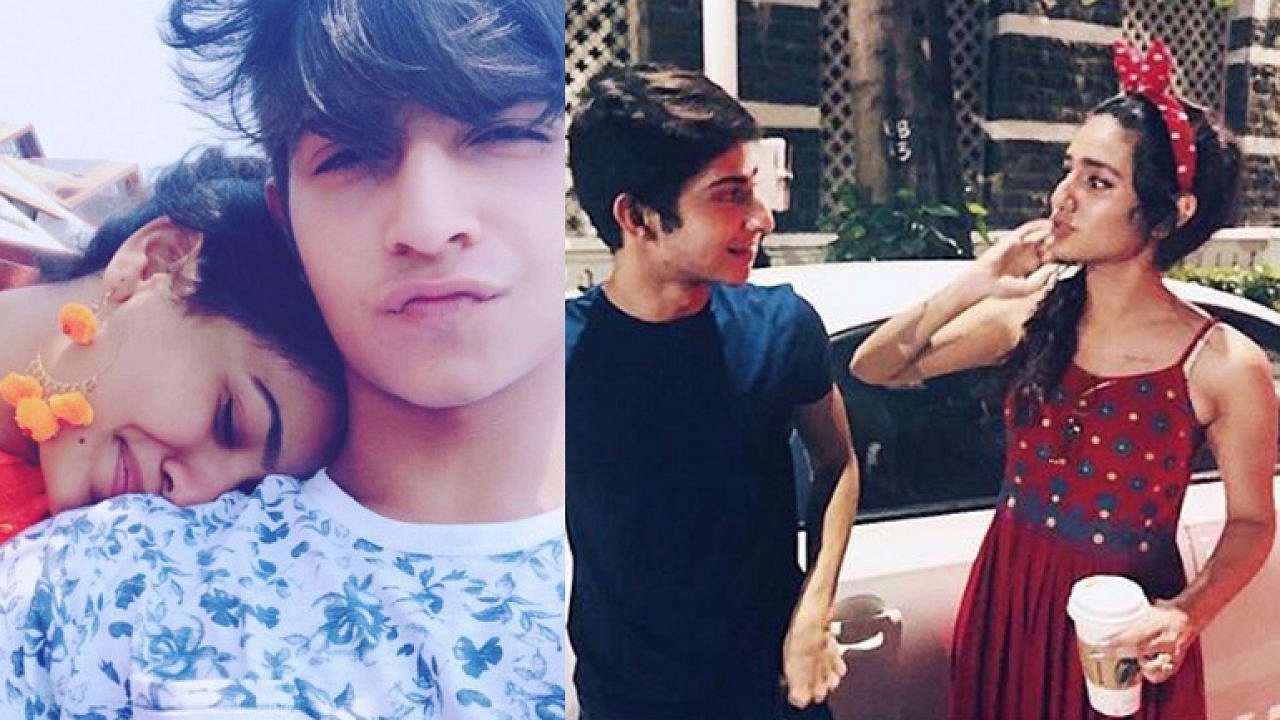 The actress began her career with a reality television program, and she is now well-known. When Sania was in the tenth grade, she made her acting debut in the film Queen. Later, he appeared in other films in significant roles. She acknowledged that she is dating her best friend.

The actress added that she had been dating the man for roughly two to three years. She also disclosed her boyfriend's name. The fortunate man is Nakul Thampi, who participated alongside her in a well-known dance reality show. She continued by saying that he was on the path to realizing his dream of becoming a filmmaker. After their breakup, they remained close friends, according to Saniya.
Samson Lei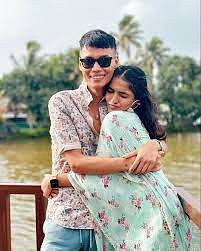 Sania has a strong interest in fashion. When many condemned the 20-year-old actress for dressing glamorously, Sania took a very strong stance. I was fifteen years old when I made my first movie, Queen. He frequently uploads photographs on Instagram because he has a strong interest in fashion. She said in an interview, I don't understand why so many people found it difficult when I shared images on social media. I have trouble seeing my hand and my leg. Many of the messages are negative. I've come to realize that nothing will ever change due to everything that has happened. We appreciate your support. Everyone is aware that I am a reality television star. Sam is first spotted after the reality program at the airport on his way to an event in Qatar. I used to flee and engage in conversation and photography. Sania is Rumored to be dating Samson Lei.

While exchanging images with Samson Ley, Sania Iyyappan has come up with solutions to all the queries many people have regarding their relationship. Everyone is aware that I am a reality television star. Sam is first spotted after the reality program at the airport on his way to an event in Qatar. I used to flee and engage in conversation and photography.

Amazing makeup artist Samson Lei is well known for his abilities. The hair and makeup salon owned by Samson Lei opened its doors on September 12th, 2022. Samson Lei Hair and Makeup is the name of his brand-new store. Saniya Iyappan is Samson Lei's romantic interest. Actress and dancer Saniya Iyappan hail from India. Samson Lei is a makeup artist in addition to being influential and posting incredible fashion and styling clips. On well-known celebrity, Samson Lei always applies his best makeup. Samson Lei has worked on several projects with a range of famous people.
Saniya Iyappan's Career
Saniya Iyappan began her professional dance career. She took part in and won the competition on the television reality dance competition Super Dancer Junior 6. She had numerous offers to appear in movies as a result. She made her debut on the big screen in 2014 as a young artist in the Malayalam film Balyakalasakhi.

She also had a cameo appearance in the supporting role of the film Apothecary that same year. After then, she performed in supporting roles in a number of Malayalam films. She landed her first leading part in the 2018 film Queen, for which she also took home the Vanitha Film Awards and the Filmfare Award for Best Female Debut.
D4 Dance
As a participant in the dance reality competition D2 - D 4 Dance on Mazhavil Manorama, Saniya began her career in television. She finished the competition as the second runner-up. The first season of D 4 Dance, an Indian dance reality series, aired on Mazhavil Manorama. The series has five seasons in total. The series' second season was known as D2 - D 4 Dance. The first episode aired on 5 December 2014, and the final episode was broadcast on 13 September 2015, announcing Pranav Sasidharan as the season's winner and awarding him with 5 Million Indian Rupees. Pranav came in first, followed by Fida Ashraf in second, Saniya Iyappan in third, Suhaid Kukku in fourth, and Arjun Krishna in fifth (5th place). Govind Padmasoorya and Pearle Maaney hosted the program.
Saniya Iyappan's First Movies: Balyakalasaki (2014)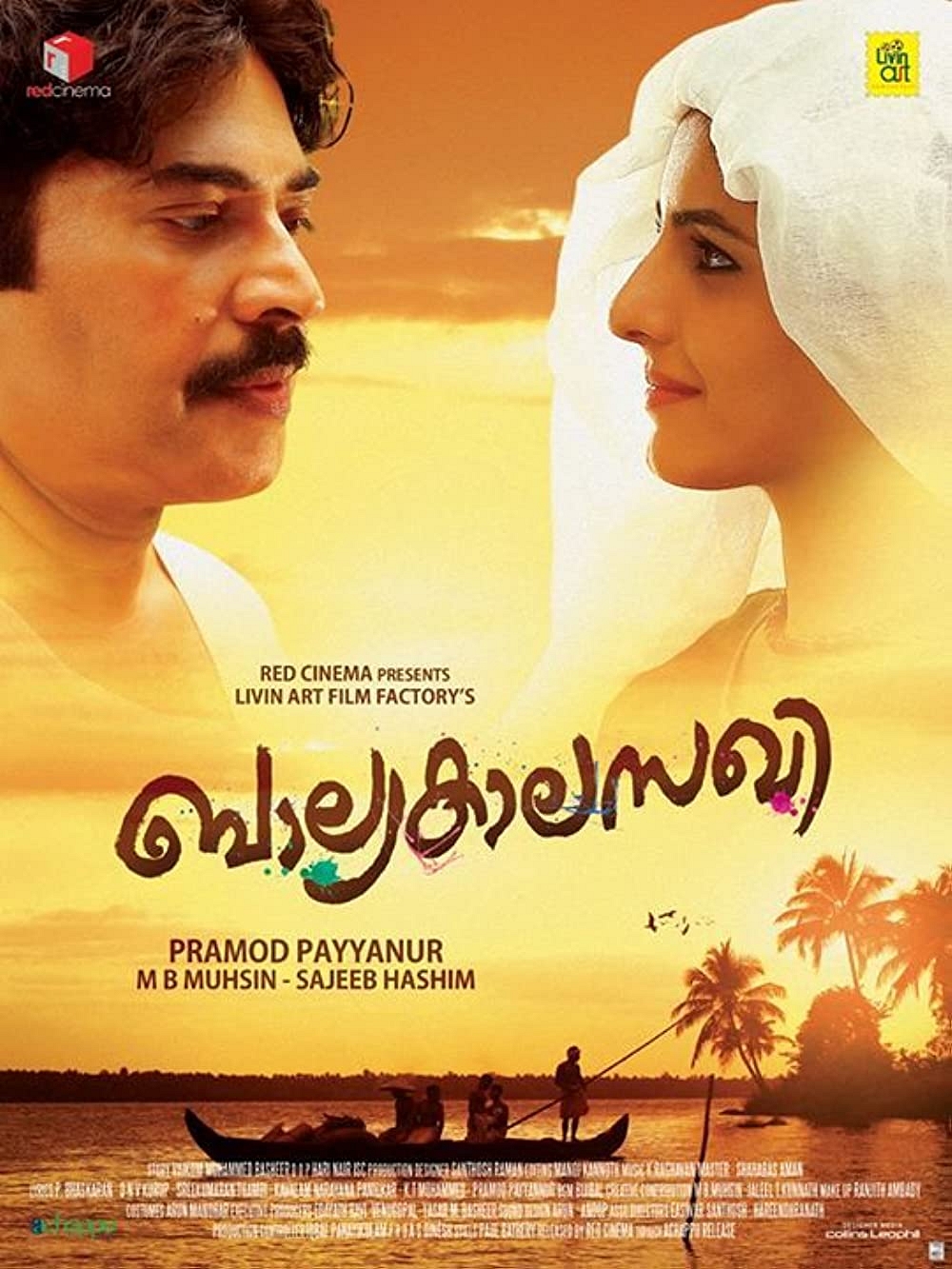 Saniya made her cinematic acting debut with Baalyakaalasakhi in 2014, playing the childhood of Isha Talwar. The 2014 Malayalam movie Balyakalasakhi is based on Vaikom Muhammad Basheer's well-known book of the same name. Pramod Payyannur, a debutante, wrote and directed the romantic musical drama movie with Mammootty, Isha Talwar, Meena, Seema Biswas, KPAC Lalitha, and Mamukkoya in the key parts. The movie had a poor box office performance.

Majeed (Mammootty) and Suhra, two childhood sweethearts, are the focus of the narrative (Isha Talwar). Majeed, who was raised by wealthy parents, develops feelings for his less well-off neighbor Sutra. Majeed begs his father to pay for Suhra's education as she is struggling to make ends meet after her father's passing. Rejected, he goes off to unknown locations. The movie also features some of Basheer's other characters, including Ettukali Mammoonju and Ottakannan Pokker.
Queen (2018)
The 2018 movie Queen featured Saniya in her first leading role. The thriller Queen, which was released in 2018 and is in the Malayalam language, was directed by Dijo Jose Antony, written by Sharis Mohammed and Jebin Joseph Antony, and produced by Shibu K. Moideen & Rinshad Vellodathil for Arabian Dreams Entertainment Co. Saniya Iyappan plays Chinnu, the only female student in a college's Mechanical Engineering batch. The movie premiered in India on January 12, 2018.

The inspiration for this film came from two events: the 2015 Onam celebration at College of Engineering Adoor, Pathanamthitta, which generated a significant amount of controversy; and the incident at Sree Buddha College of Engineering, Pattoor, Alappuzha, a college in Kerala, where a large group of boys and their lone female classmate from the Mechanical Engineering Department made a dramatic entrance, turning it into an unusual event that went viral online. For her work in the movie, Saniya Iyappan was given the Filmfare Award for Best Female Debut - South. Arjun, renowned cricketers Harbhajan Singh, Losliya Mariyanesan, and Sathish starred in the Tamil remake of the film, Friendship, which was released in 2021. A number of awards were given to her for her performance, including the Filmfare Award for Best Female Debut - South.
Lucifer (2019)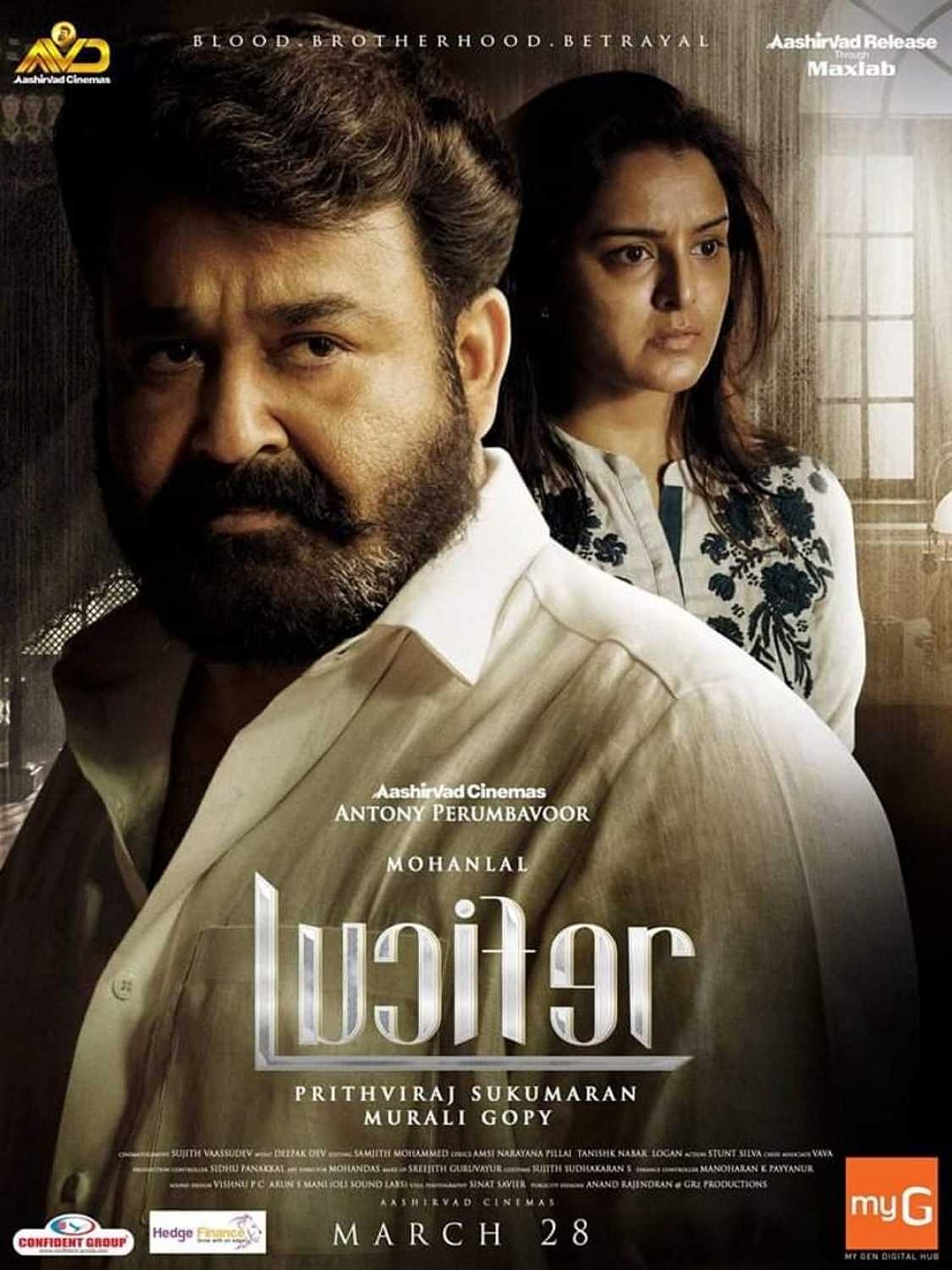 In 2019, Prithviraj Sukumaran and Murali Gopy released the political action thriller Lucifer in the Malayalam language. The movie, which was directed by Prithviraj for the first time, was produced by Antony Perumbavoor through the production company Aashirvad Cinemas. Mohanlal plays the title role, and the supporting cast also includes Vivek Oberoi, Manju Warrier, Tovino Thomas, Indrajith Sukumaran, Prithviraj Sukumaran, and Saniya Iyappan.

On March 28, 2019, Lucifer was presented in theatres all around the world. Additionally, Hindi and Telugu versions were released. As of July 2021, Lucifer is the only Malayalam film to have made more than 200 crores, including box office receipts, revenue from the sale of its satellite rights, and revenue from the sale of its digital streaming rights in other languages. The movie broke numerous box office records for a Malayalam film. Currently, it is the most successful Malayalam movie ever. Critics gave the movie favorable reviews, praising the actions of the cast, the cinematography, the editing, the action scenes, the writing, and the director. A trilogy will consist of Lucifer, L2: Empuraan, and an unannounced sequel, all of which are currently under production. The Godfather remake in Telugu is currently under production.
Krishnankutty Pani Thudangi (2021)
Sooraj Tom, who previously directed Pa.Va and Ente Mezhuthiri Athazhangal, is the director of the 2021 Indian rape and revenge horror film Krishnankutty Pani Thudangi. On April 11, 2021, it was made available simultaneously on the Zee Keralam television channel and the Zee5 App.

In the rape and retaliation horror thriller movie Krishnankutty Pani Thudangi, Saniya played the lead role opposite Vishnu Unnikrishnan. The film received positive reviews for Saniya's performance. A mythical figure who allegedly terrorizes the locals in a mystery small hamlet causes havoc in a home nurse's life.
Salute (2022)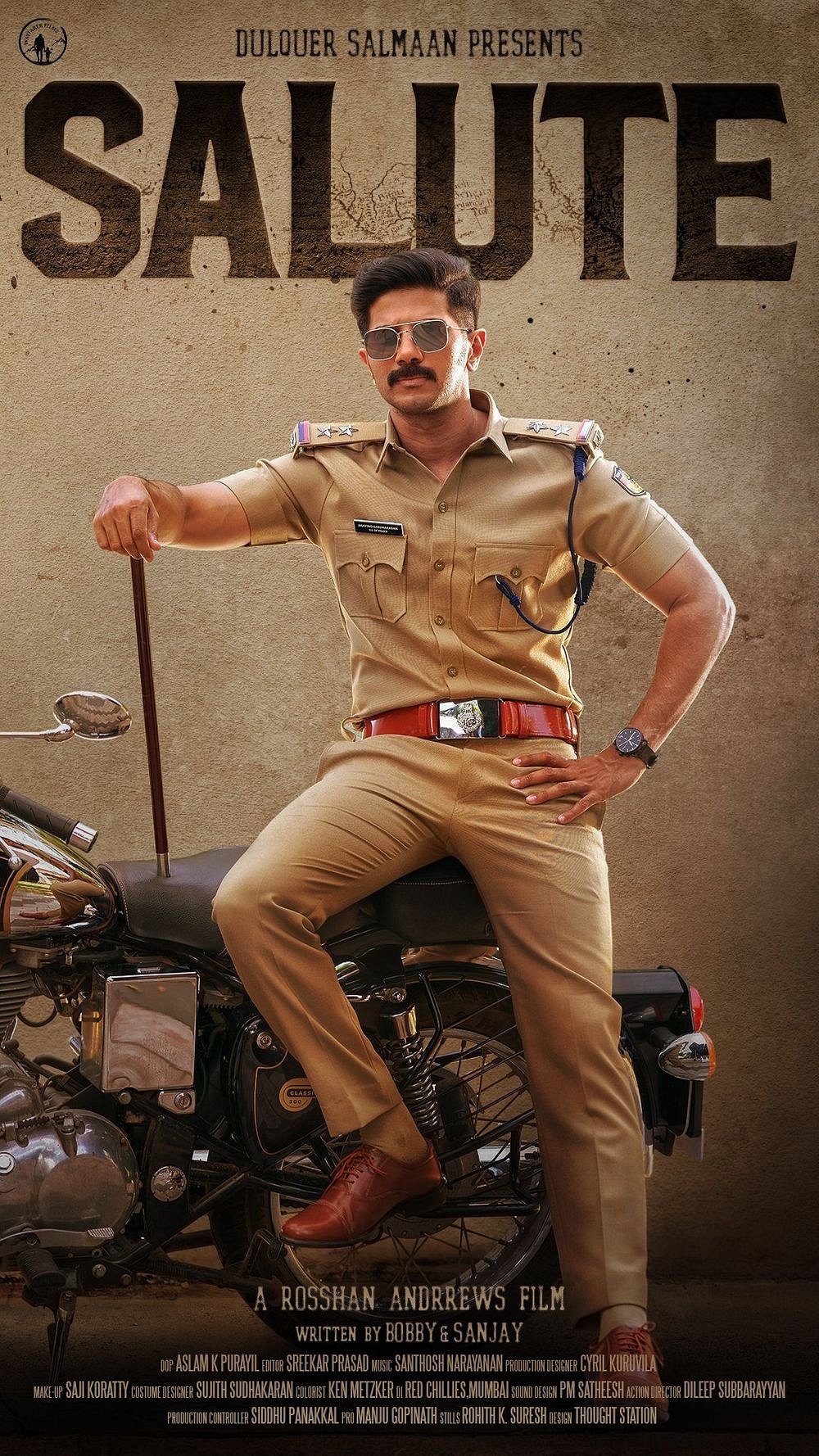 A police officer played by Dulquer Salmaan, Salute is a 2022 Indian Malayalam-language crime thriller film directed by Rosshan Andrews and written by Bobby Sanjay. The movie was directed by Aslam K. Purayil, edited by A. Sreekar Prasad, and had Santhosh Narayanan on board to provide the initial background score before Jakes Bejoy took over. It was produced by Dulquer Salmaan under his banner Wayfarer Films. Malvika was portrayed by Saniya.

Although the world premiere was scheduled for March 18, 2022, it actually debuted on March 17, 2022. Diana Penty makes her Malayalam film debut in this one. Critics gave it favorable reviews. Sub-inspector Aravind Karunakaran (Dulquer Salmaan), along with his coworkers and boss, Deputy Superintendent Ajith Karunakaran (Manoj K Jayan), who is also his brother, detain a man named Murali by fabricating evidence against him. They believe he was the murderer they were seeking for. They quickly learn, to their horror, that a different person was the actual murderer. Aravind leaves the force after refusing to be a part of the charade and receiving criticism from his colleagues for the same.

When Aravind visits his hometown a few years later for his niece's wedding, he finds some leads that could help him find the real killer and save Murali. Aravind then re-joins the force and launches an independent investigation, focusing on a probable serial murderer and identity thief who is thought to be responsible for a number of murders in Kerala over the years.
Saniya Iyappan's Upcoming Movies
Saturday Night
A forthcoming comedy-drama movie in the Malayalam language, titled Saturday Night, will be directed by Rosshan Andrews and produced by Vinayaka Ajith under the banner of Ajith Vinayaka Films. The film's lead actors are Nivin Pauly, Saniya Iyyapan, Aju Varghese, Siju Wilson, and Saiju Kurup.

The full title of the movie is Saturday Night with Kirukkanum Koottukaarum. Nivin plays Stanley, a role written by the movie's author, Naveen Bhaskar. According to Nivin Pauly's social media posts, the movie is an entertaining comedy. The movie's trailer debuted on YouTube on September 5, 2022. On September 30, 2022, the movie is slated for theatre release.
Saniya Iyappan's Career Timeline
Saniya Iyappan's Net Worth
On April 20, 2002, Saniya Iyappan was born in Kochi, India. After winning the sixth season of the Amrita TV reality series Super Dance Junior, Saniya Iyappan rose to stardom as a young person. Later, she became a celebrity in the dancing competition Gum On D2.

She performed as the younger version of Isha Talwar's character in the movie Balyakalasakhi and is also an actress. When she was chosen as a contender for Super Dance Junior, she was a student at Nalanda Public School Thammanam.

Saniya Iyappan also has a YouTube channel dedicated to her, where she posts informative videos about travel, fitness, beauty, and the way of life. She has a large fan base on her social media platforms and more than 85 K subscribers to her YouTube channel.

Saniya Iyappan is a well-known celebrity. She is included in the group of well-known individuals who were born on April 20, 2002. The majority of my money comes from my popularity as a reality star. As of 2022, Saniya Iyyapan's estimated net worth is between $2-$3 million.
Saniya Iyappan's Awards and Achievements
2019-Won Filmfare Awards-Best Female Debut for the movie Queen.
2019- Won Vanitha Film Awards-Best Newcomer Actress for the Movie Queen
2020-Won SIIMA Awards-Best Actress in a Supporting Role-Lucifer
Saniya Iyappan's Interesting Facts
Saniya Iyappan made her M-Town acting debut in the 2014 movie Balyakalasakhi. In the movie, which starred Mammootty, she portrayed the role of the heroine's young self.
Saniya Iyappan has dance training. She began her dance lessons at a young age and is a very gifted dancer. Saniya Iyappan initially caught the audience's eye as a contestant on a well-known dancing reality show. Later, she made a movie debut.
One of Mollywood's best-dressed stars is Saniya Iyappan. Sonam Kapoor, a Bollywood beauty, is greatly admired by the actress for her style choices.
Saniya Iyappan's commitment to fitness has nearly become a need in her life. Every day, Saniya works out for several hours. She regularly engages in the ritual of working out in the gym to maintain her tone. Saniya is a tremendous fitness fanatic who frequently shows her admirers snippets of her workouts.
Social Media
Frequently Asked Questions