Robin Uthappa | Biography Birthday Family Struggles Net Worth Age

Madonna Colin Farro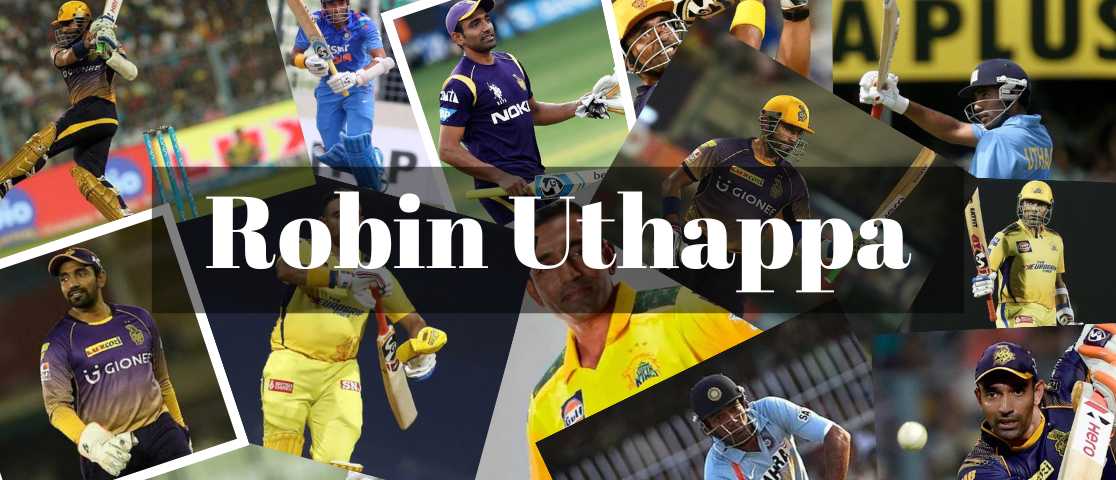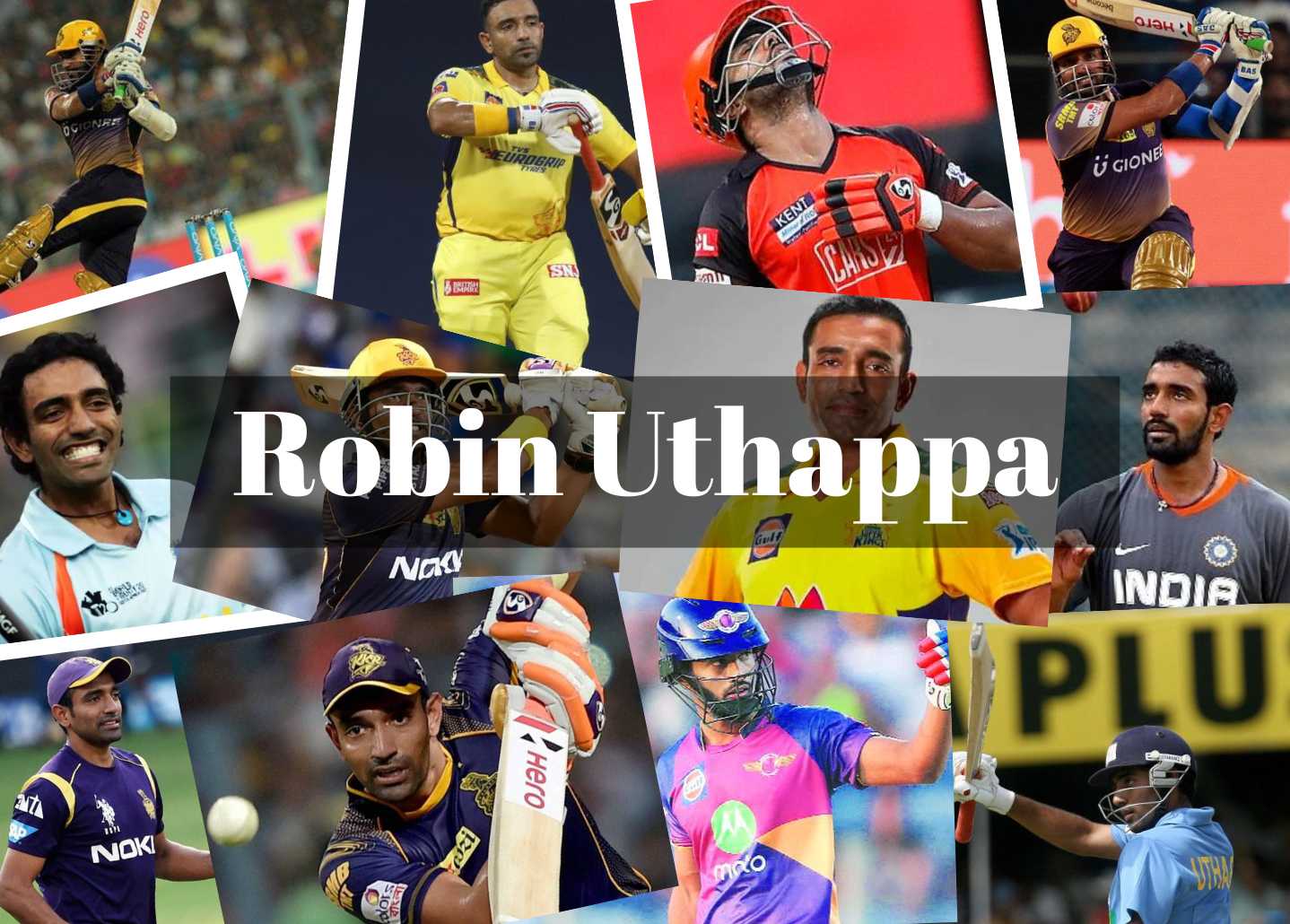 Robin Venu Uthappa is a former Indian cricketer who last played for Chennai Super Kings in the IPL and Kerala in domestic cricket. In ODI and T20I matches, Robin has competed for team India.
Robin Uthappa's Age and Biography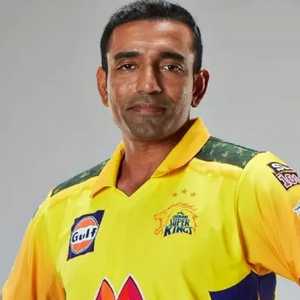 Aiyuda Robin Venu Uthappa is the full name of a former Indian cricketer who last played for Chennai Super Kings in the IPL and Kerala in domestic cricket. Robin Uthappa's age is 37 years. His Zodiac Sign is Scorpio. Robin is also called Robbie and the Walking Assassin because of his career success. Robin Uthappa was born in Kodagu, Karnataka, India.In ODI and T20I matches.

In April 2006, during the seventh and last game of the English tour of India, Uthappa made his One Day International debut. He made a productive debut, scoring 86 runs as the opener before being run out.

For an Indian player making their limited-overs debut, it was the highest score ever. He is known as "The Walking Assassin" because he charges the bowler from below. He was crucial to India's victory at the 2007 ICC World Twenty20.

He finished the 2014–15 IPL season and the 2014–15 Ranji Trophy season as the player with the most runs scored in both competitions. On September 14, 2022, he declared his retirement from all forms of cricket.

Robin Uthappa's Family and Childhood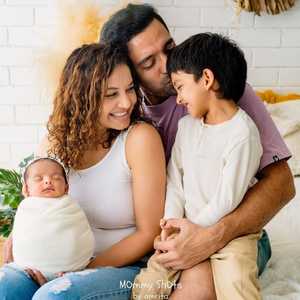 Ethnically, Robin Uthappa is half Kodava. Roselyn, his mother's name, is a Malayali. Robin's father's name is Venu Uthappa, a Hindu, professional, an respected hockey umpire. Robin Uthappa then became a Christian and continues to follow Christianity.
His sister's name is Sharon Uthappa she works as a mental health therapist and also an NLP (Neuro-Linguistic Programmer) certified practitioner.

In March 2016, he married his longtime girlfriend, Sheethal Goutham, a Tennis Player. His father, Venu, served as the president of the Karnataka Hockey Association after retiring as an international hockey umpire.

Uthappa was struggling with despair and was close to contemplating himself after a string of unsuccessful domestic cricket seasons prevented him from being selected for the national team. He claimed that he had once witnessed his success in a teammate's failure.
However, he rebuilt his cricketing career at a time when many of his contemporaries who made their debuts after him were solidifying their positions in the National Squad.

Robin Uthappa's Education
Robin was a very intelligent and smart student growing up. He completed his schooling from St. Joseph's High School for Boys in Bangalore and thereafter switched to Delhi Public School. Robin Uthappa completed his graduation with a bachelor's Degree in Commerce from Sri Bhagwan Mahaveer College located in Bangalore.

Talk To Similar Celebrities
Robin Uthappa's Girlfriend and Relationships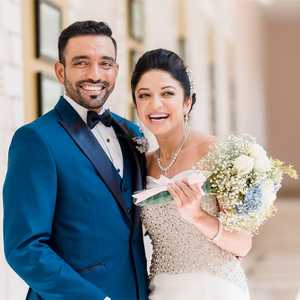 Robin met Sheetal while they were both attending college, and through mutual friends, Sheethal and Robin became acquaintances. They began their relationship in 2013, and the two quickly grew close friends and spent nearly six years together. On November 12, 2015, he announced his engagement to tennis player Sheethal Goutham.

In one of Robin's interviews, he confessed he had left Sheethal to handle all wedding-related details. Sheetal picked the famous Taj West End Private Hotel in Bengaluru for the wedding ceremony's location. Robin Uthappa and Sheethal Goutham were married there on March 3, 2016.

Robin and Sheetal were blessed with a baby boy in 2017 and called him Neale Nolan Uthappa. In July 2022, they had a baby girl named Trinity Thea Uthappa.

Robin Uthappa's Matches and Career
Domestic Career
Robin Uthappa began playing cricket in 2005 and gained notoriety after he scored 66 runs for India B versus India A in the Challenger Trophy. He continued to perform well that year by hitting a century. Uthappa previously competed for the under-19 team that won the Asia Cup. Uthappa's match-winning 93-ball 100 against the same team in the same tournament the following year helped launch him into the major league.
His List was formerly a wicketkeeper-batsman and began as a wicketkeeper-batsman. He is regarded as a limited-overs cricket specialist due to his batting average of close to 40 and strike rate of about 90. In 2006-07, Ranji trophy season, Robin Uthappa scored a massive 857 runs in seven games which made it irresistible to keep him out of the national team.

Robin Uthappa's IPL Career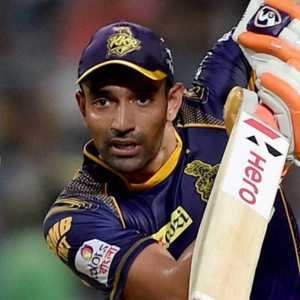 Robin Uthappa made his IPL debut in 2008 as he played for the Mumbai Indians. When it comes to the Indian Premier League, Robin Uthappa has always been a "hot" player with a respectable performance in a few 30s. He switched teams with Zaheer Khan the following year and joined Royal Challengers Bangalore. Before joining the Pune Warriors India in 2011, he made fifty-sevens.

His best performances were with the 2014 draught choice Kolkata Knight Riders. Robin joined them as an opener and was awarded the orange cap for the year. He also surpassed Matthew Hayden's (8) record for most 40+ points scored in a single IPL season with eleven. With total run totals of 405 and 660 runs in the corresponding editions, Uthappa was one of KKR's star performers in the title-winning campaigns in 2012 and 2014. He was acquired by Rajasthan Royals for INR 3 crores during the IPL Players Auction before the IPL 2020 after being released by KKR. Uthappa is one of the IPL's most run scorers, with 4427 runs collected from 180 games.

Uthappa had a pretty good first season as a member of the Mumbai Indians during the first IPL season, scoring 277 runs at an average of 34.62. He was traded for Zaheer Khan in 2009 and sent to Royal Challengers Bangalore (RCB). He played at RCB for the following two seasons, although unsuccessful.

Robin played with RCB for the following two seasons but did not have much success. Sahara Pune Warriors signed him for the 2011 IPL season, despite their two seasons of failure. Nevertheless, Uthappa collected 839 runs at an average of 26.21.
He was selected by the 2014 draught to play for the Kolkata Knight Riders (KKR) team, and he continues to do so today. His highest score is 87 runs, and overall in 177 games, he has scored 4,411 runs at an average of 28.83 and a strike rate of 130.50, including 24 fifties.

Robin Uthappa's T20I Career
On September 13, 2007, while competing in the ICC World Twenty20 Cup, Robin Uthappa made his T20 International debut against Scotland at Kingsmead. In the opening T20 World Cup in South Africa, Uthappa scored a crucial 50 against Pakistan when India was reeling at 39/4. He accomplished history by scoring the first 50 in a T20 for an Indian.

He bowled one of the three deliveries that hit the stumps, and India eventually won the game by a score of 3-0. He was instrumental in India's World Cup victory thanks to his quick-fire 30s and 20s while batting at number three. He has played in 13 games and amassed 249 runs at an average of 24.9 and a strike rate of 118.01.

Uthappa was also a member of the Indian side that won the 2007 World T20. He had a strike rate above 113 and had scored 113 runs in seven games, with a maximum score of 50. He became the first Indian player to get 50 in a T20 match against Pakistan in 2007. He also holds the T20 world record with ten straight scores of 40 or more.

Robin Uthappa's ODI and International Career
In 2006, Robin Uthappa made his ODI debut in Indore against England. He scored 86 runs before being bowled out, proving that it was a favourable match for him. However, he could not secure his position on the team due to his uneven performance. He was re-added to the squad for the NatWest series in 2007–2008 and was given the opportunity to play in the sixth game.
With his innings of 47 runs off 33 balls, he helped India win. Uthappa maintained his status on the Indian team after that inning. Robin was a member of the Indian One Day International team for the final two games against Sri Lanka in November 2014; he was also a member of India's 30-man squad for the 2015 Cricket World Cup, although he could not advance.

Team India also had Robin Uthappa on it when it visited Zimbabwe in 2015. On April 9, 2006, Robin Uthappa played in his first One Day International (ODI) match against England at Nehru Stadium, although he could not bat because of the damp outfield. He was summoned back to the Indian team for the 2007 cricket World Cup, played in the West Indies, thanks to a strong performance in List A. He participated in all three group matches but managed just 30 runs overall as India lost to Sri Lanka and Bangladesh, shockingly failing to advance to the World Cup.

He participated in all three of the group games, but he only scored 30 runs overall as India lost to Sri Lanka and Bangladesh, preventing the team from moving on to the Super 8 round. In 46 games, he has scored 934 runs at an average of 25.34, with a strike rate of 90.59 and 6 fifty-plus scores.

In January 2007, India chose him for the ODI series against the West Indies. He could not participate in the first two games, but he scored surprising goals in the third and fourth contests. Robin Uthappa was named captain of the Indian Premier League after a strong showing in the seventh season.

Robin Uthappa Wickets and Stats! (As of 2022)
Robin Uthappa's Bowling Stats!
Robin Uthappa's Struggles
When he wasn't playing cricket in the off-season, Robin Uthappa, who made his India debut in 2006 and won the T20 World Cup in 2007, claimed he had to cope with Depression and suicidal thoughts and it was very tough for him to handle them.

It was quite challenging on non-match days and during the offseason. He often thought "On the count of three, I'm going to rush and jump off the balcony," but something always seemed to stop me.

At that point, he began writing this information about himself in a diary and began the process of finding his identity. He began the process of just understanding himself as a person at a point, and he looked for help to cope with depression.

Robin Uthappa's Controversies
Sarfaraz Controversy (2015)
In April 2015, Robin Uthappa allegedly fought with Royal Challengers Bangalore Sarfaraz Khan during the IPL match. Kolkata Knight Riders (KKR) captain Gautam Gambhir said such situations sometimes happen in the "heat of things."

Media sources claim that RCB batsman Sarfaraz and KKR starter Uthappa got into a fight following the Indian Premier League (IPL) game at Eden Gardens.
The 17-year-old Mumbai native RCB purchased this season is said to have been "held by the collar" by Uthappa.

"It is not a severe problem. It has happened to him in the heat of the moment as it has too many other people. The media shouldn't exaggerate it, Gambhir said at a Tuesday event where he contributed Rs. 4 lakh to the Indian Ice Hockey team.

After RCB won the match, players reportedly ran onto the field to celebrate, where the incident allegedly occurred. Uthappa reportedly offered his regrets for the incident.

Saliva Rule 2020
In October 2020, Cricketer Robin Uthappa of the Rajasthan Royals was caught slobbering saliva on the cricket ball in Dubai while watching his old team, the Kolkata Knight Riders, play.
Uthappa missed the catch and spat on the ball before giving it to the bowler.
It was an accident and is understandable given that cricketers are still getting acclimated to the new standard created by the pandemic, which prohibits using saliva on the ball.

Robin Uthappa's Networth
Robin Uthappa's estimated total net worth is 11 million dollars, roughly equivalent to (81 crore INR) His primary source of income and wealth was cricket.
Uthappa owns a luxurious custom home in Kodagu, Karnataka. Additionally, he has other real estate properties in various cities.

Robin Uthappa's car collection is relatively modest. Audi is one of the luxurious cars he owns. The Karnataka Brain Health Initiative (Ka-BHI), a cooperative effort between Nimhans and the department of health to prevent and enhance the treatment of neurological illnesses, has named Uthappa its brand ambassador. He also endorses the brand EatFit.

Robin Uthappa's Social Work
iTiffin Network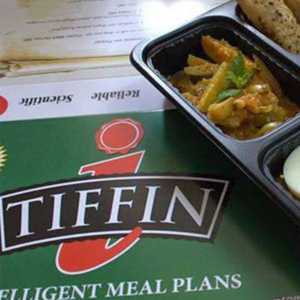 The star cricketer for Karnataka, Robin Uthappa, sought the advice of Tapan Das and Ryan Fernando's nutrition consultancy, Qua Nutrition when he found it challenging to maintain a balanced diet. The cricketer's health was aided by it. However, Das and Fernando concluded that giving advice had very little use. They then established the start-up iTiffin, which sells calorie-controlled, healthful food. Uthappa invested about Rs 1.5 crore in initial money to help launch the company.

The Bengaluru-based Operation of iTiffin began in October 2013. It meets the nutritional needs of all age groups, from food for the elderly to meals designed specifically for toddlers. Bengaluru is the only city where iTiffin delivers fresh cuisine at the moment. However, the founders want to be present throughout India.

Mentorship at The Sports school (CCE)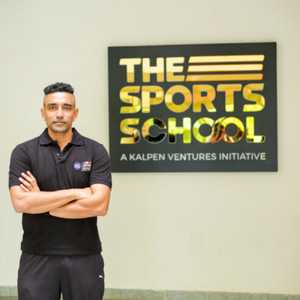 The Sports School Cricket Academy's Center for Cricketing Excellence (CCE), mentored by Robin Uthappa, offers world-class programmes for committed student-athletes looking for exposure and success in cricket. The extensive yet complex programmes combine on- and off-field growth with specialist coaching for wicketkeeping, bowling, and batting.

They educate kids on the most recent advancements in cricket technology and offer them individualised fitness and nutrition plans and fielding workouts to improve their reflexes.
They also promote self-learning among kids and give them access to tools like bowling machines and video analysis, as well as sessions with renowned coaches and Indian cricketers who can help them comprehend the game's complexities.

Robin Uthappa's Awards and Achievements
Robin Uthappa was chosen for the Indian team's 15-person roster for Cricket World Cup in 2007, which happened in the West Indies. He participated in all three of the group games, but he only managed to score 30 runs overall as India lost to Sri Lanka and Bangladesh, which prevented the team from moving on to the Super 8 round.
Robin hit 47 off 33 balls to lead India to a stunning victory in the sixth ODI of the NatWest Series 2007–2008, keeping Indian hopes alive in the seven-match series, which they were trailed 2-3 before the match.
In The 20-20 World Cup in South Africa, Uthappa struck an important 50 against Pakistan, becoming the first player to do so.
Robin Uthappa made history as the first Indian to reach 50 points in a 20-20 International game. Uthappa bowled one of the three deliveries that hit the stumps, which led to India winning the game by a score of 3-0 in a bowl out.
He was chosen to captain India A squad for its tour of Australia in July 2013 as a result of his strong performance in the seventh IPL season.
Robin was a member of the Indian One Day International team for the final two games against Sri Lanka in November 2014.
Robin was a member of both the 30-man Indian team that competed in the 2015 Cricket World Cup and the team that toured Zimbabwe the same year.
He scored 48 goals while playing for Mumbai Indians in the 2008 Indian Premier League.
In the 2008 Indian Premier League, he competed for the Mumbai Indians and defeated Royal Challengers Bangalore with a run total of 48 off 38 balls.
He beat Chennai Super Kings in the 2008 IPL by scoring 43 (36), which included six fours and a six.
Robin was traded with Zaheer Khan in January 2009 and transferred to Royal Challengers Bangalore. His lone notable performance came in a match against the Mumbai Indians in 2009 when he scored 66* off 42 balls to lead the RCB run-chase.
He scored the second-fastest fifty in Indian Premier League history against Kings XI Punjab in 2010 with a 21-ball 51. In just 38 balls against Chennai Super Kings, he hit an undefeated 68. Additionally, he got 50 undefeated points in only 22 deliveries.
In only 22 deliveries, he also scored an unbroken 50 runs, giving the Challengers another easy victory. With 374 runs from 14 innings pitched at an average of 31.16, he finished the season. Additionally, he smashed 27 sixes, which was a season high for batsmen.
In the 2011 Indian Premier League Robin was acquired by Pune Warriors for a significant fee, making him the second most expensive player.
For Pune Warriors India, IPL 5 was a letdown. Robin Uthappa, who led the team in scoring with 405 runs from 16 games, including a scorching 69 against the RCB, was their top scorer. The same thing occurred in IPL Season 6, even though the team performed poorly, In 16 games, Robin Uthappa amassed 434 runs.
He was selected by Kolkata Knight Riders in the seventh IPL season. In the first leg of the competition, which was held in the UAE, he did not perform well. After that, he was given the opportunity to open matches alongside Gautam Gambhir and did well in the India portion of the season.
Robin Uthappa was awarded the Orange Cap for scoring 660 runs during the season, and in the process, he set a T20 record by scoring 40 or more runs in eight straight games. In the end, he made 11, shattering Mathew Hayden's record for the most 40+ scores in a single season.
Robin Uthappa received the 2013 Domestic Cricketer of the Year award.
Robin Uthappa won the Ekalavya Award in 2010.
He was presented with the Madhavrao Scindia Award for scoring the most runs during the 2014–15 Ranji Trophy.
Robin Uthappa Records
Maximums Runs scored during ODIs in 2022
Most runs Most ODI hundreds in ODIs
Highest ODI batting
Maximum Team Score in an ODI
IPL's most runs IPL's Most Hundreds and
Most Fiftys Number of Ducks in IPL
IPL teams with the highest team scores also had
the highest batting averages
Highest IPL Partnership IPL's highest run
The most runs (2022)
The most hundreds (2022)
In tests, the most triple hundreds of Tests with the most Fiftys Test with the most ducks Test batting average record
Test's highest team score
Most Test Runs TEST 2022's
The most triple hundreds of Tests
Most ducks Test batting average record Test's highest team score
10 Unknown Facts about Robin Uthappa
Robin Uthappa enjoys collecting watches and watching hockey.
Robbie suffered from epilepsy, a neurological condition that is the cause of his weight control problems.
He is the first player from India to score half-a century against Pakistan.
Robin Uthappa hired Former Indian cricketer Pravin Amre to assist him with his training and return to form.
His mother Roselyn Uthappa filed a complaint in January 2015 accusing his father Venu Uthappa and two other people of torture.
Everyone in his family loves Christopher Nolan, and since Neale Donald Walsch is an author, Robin and his wife were so moved by Neale that they named their son Neale Nolan Uthappa.
In Coorg, Karnataka, he is the owner of a coffee estate.
Robin and Irfan Pathan are good friends.
Robin often listens to Podcasts when he wants to learn something new. Some of his favourites include Joe Ragan and The clubhouse.
His favourite batsman includes Sachin Tendulkar, Viv Richards and bowlers Anil Kumble and Wasim Akram.
Social Media
Frequently Asked Questions