Irfan Pathan | Movies, Age, Biography, Height, Net Worth

Violeena Vargav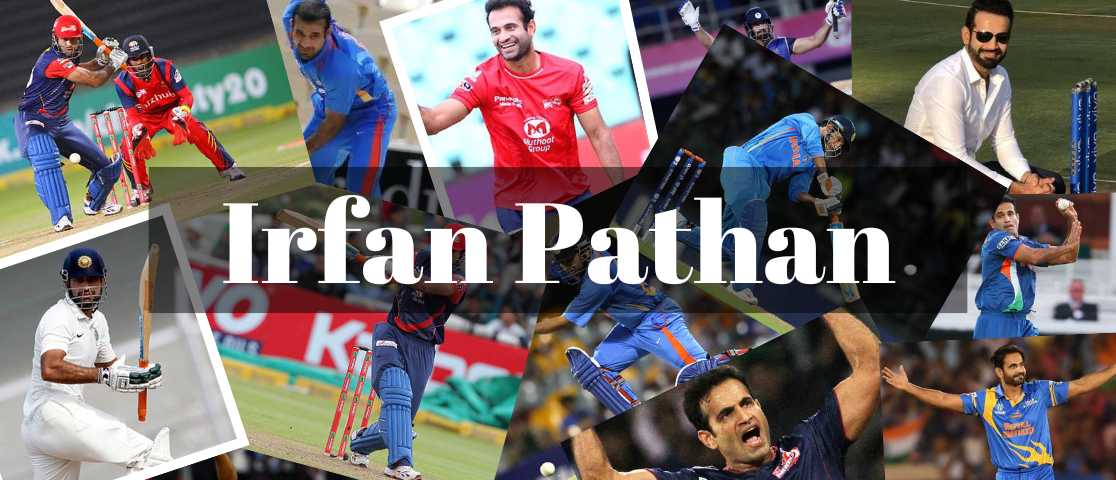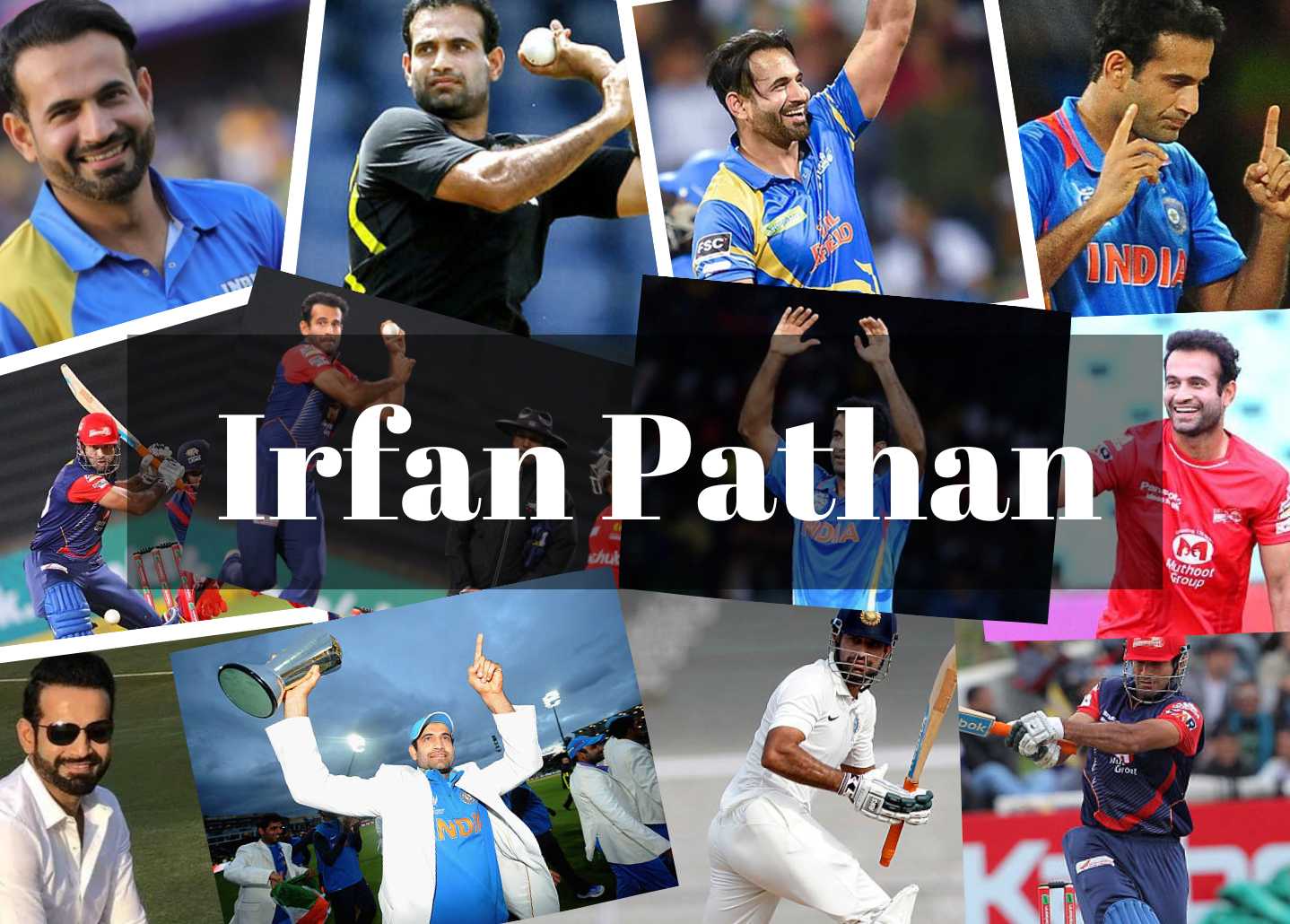 Irfan Pathan's Biography
Former Indian cricketer and actor Irfan Pathan. He was a bowling all-arounder who played for India in cricket, where his team won both the inaugural ICC Twenty20 World Cup in 2007 and the 2013 ICC Champions Trophy.

Irfan Pathan, who began his career as a fast-medium swing and seam bowler, made his national team debut shortly after turning 19 and, with his promising performances and enormous swing, drew comparisons to Pakistan's Wasim Akram. Pathan was the only bowler to take a Test hat-trick in the opening over of a game in early 2006. (vs Pakistan at Karachi).

The successful streak did not persist, either, and Pathan gradually lost pace and swing towards the beginning of 2006, which resulted in a decline in the number of wickets he took. Despite Pathan's strong batting, he was not considered a specialist and was removed from the team in both Tests and ODIs by the end of 2006, and by 2007 he was no longer in the squad until his comeback in the 2007 World Twenty20.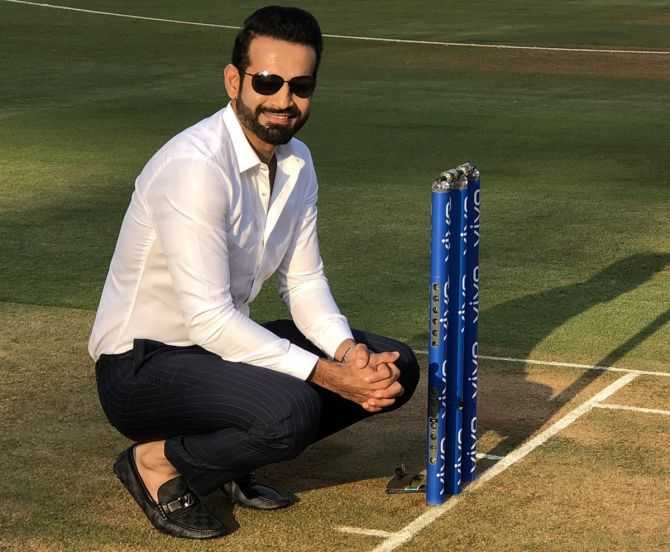 Irfan Pathan's birthday is on 27 October 1984. Irfan Pathan's age is 38 years as of 2022. Irfan Pathan's birthplace is Baroda, Gujarat. Irfan Pathan's zodiac sign is Scorpio. Irfan Pathan's height is 1.83m or 6" in inches. Irfan Pathan's religion is Islam. Irfan Pathan does left-handed batting. Irfan Pathan is a left-arm medium-fast bowler.

Irfan Pathan was listed by Shashi Tharoor as one of "India's lost boys," with athletes like Vinod Kambli and Laxman Sivaramakrishnan. He solidified his place on the team and was named the 2004 ICC Men's Emerging Player of the Year by the International Cricket Council. In 2004, Pathan played a key role in India's victories in the One-Day International and Test Series against Pakistan. The media referred to him as Indian cricket's blue-eyed boy.

Irfan Pathan grabbed 18 wickets in two Test matches against Bangladesh in late 2004. However, towards the beginning of 2005, he played poorly and gave up runs at a high rate, which resulted in a brief expulsion from the one-day international (ODI) team. After that, Australia's Greg Chappell, one of his generation's best batters, was appointed India's coach (2005) and saw Pathan's batting potential. Pathan worked on developing his bowling all-around abilities while also honing his batting abilities. After Virender Sehwag fell ill in a Test match against Sri Lanka on December 10, 2005, Pathan filled the role and scored 93 runs.

In the course of four Test innings against Pakistan and Sri Lanka, he scored three times more than 80. Pathan displayed outstanding bat and ball performance for the first nine months of Chappell's tenure as captain, consistently scoring runs and getting top-order wickets. In the ICC's ODI all-rounder rankings, he advanced to No. 2, and he also placed in the top five in the Test rankings. Due to this, he was compared by detractors to the late Indian all-around fast bowler Kapil Dev.

In September 2007, Irfan Pathan made a comeback to international cricket at the first World Twenty20, when he took three wickets and was named player of the match as India defeated Pakistan in the championship game. He was subsequently called back into the ODI team, where he played regularly for the majority of the following 12 months before being dropped as his economy rate continued to rise and he later battled ailments and a loss of form. Pathan was also recalled to the Test team in late 2007 after a 19-month absence, and he scored his first Test century.

However, he was unable to keep his spot in the team since his bowling was ineffective when only two pacemen were required. In April 2008, against South Africa, Pathan played his final Test match for India. Although his slow pace was regularly critiqued as being irrelevant at the international level, he continued to produce with both the bat and the ball at the domestic level. However, he made a strong impression during the 2011–12 Ranji Trophy, where he led the tournament in wickets, and his accomplishments led to his recall to the national team. In 2015, he participated in the dance reality competition Jhalak Dikhhla Jaa. Irfan Pathan will appear in the Kollywood film Cobra for his acting debut.
Social Media
Frequently Asked Questions