Riyan Parag | Biography Birthday Family Struggles Net Worth Age

Madonna Colin Farro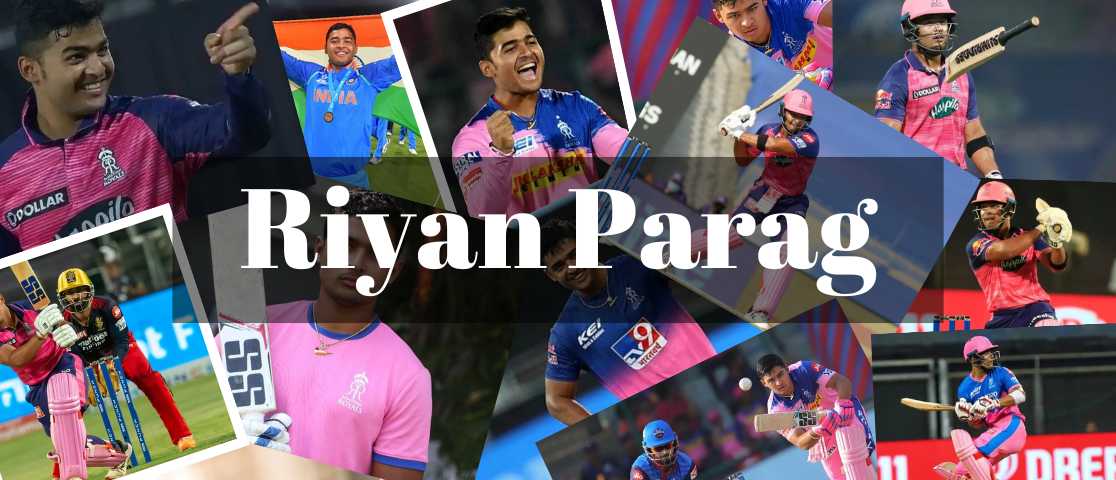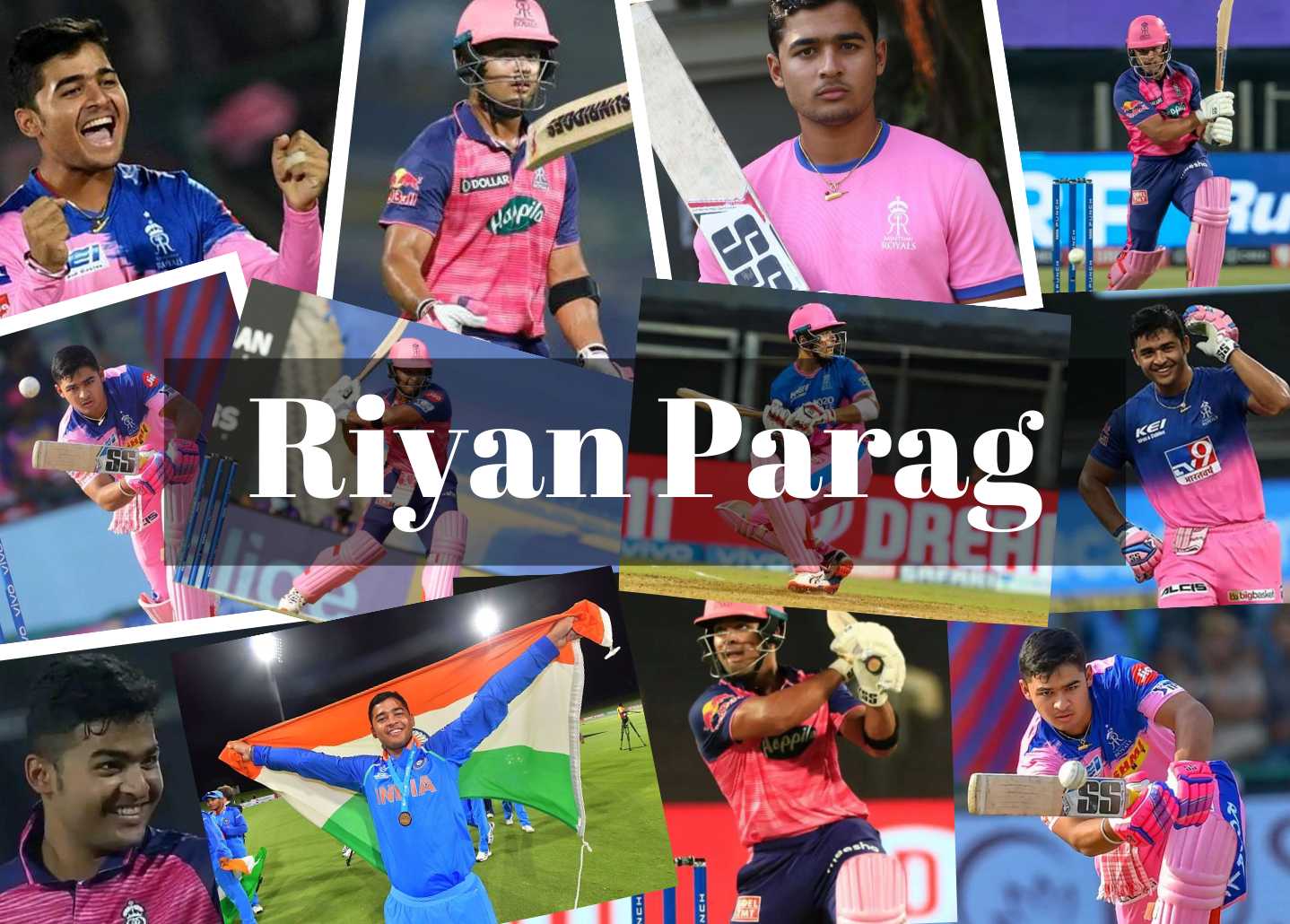 Riyan Parag Age and Biography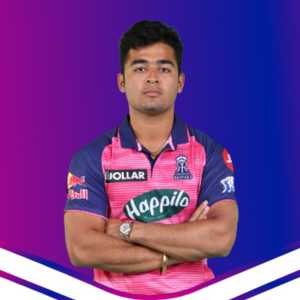 Riyan Parag Das is born 10 November 2001 in Guwahati, Assam, India. Scorpio. Riyan Parag's age is 21 years. His Zodiac Sign is Scorpio. He is an Indian cricketer who competes for Rajasthan Royals and Assam in the Indian Premier League.

Indian cricketer Riyan Parag competes for Assam in domestic competitions and is presently playing for Rajasthan Royals in the Indian Premier League. He bats right-handed and bowls leg breaks.

He is a useful leg-break bowler for Rajasthan Royals in the Indian Premier League and a top-order right-handed batsman.

Riyan Parag's Family and Childhood
The passion for sports runs in Riyan's family. Riyan's mother, Mithoo Barooah Das, is a national record-holding swimmer who competed for India at the Asian Championships and SAF Games. Riyan's father, Parag Das, was a former first-class cricket player who represented Assam.

For his significant role in India's glorious victory during the 2018 U-19 World Cup, Riyan had already been proclaimed the world cup medalist when he was 16 years old.

Riyan Parag Education Qualification
Riyan Parag completed his studies at South Point School located in Guwahati Assam.
Talk To Similar Celebrities
Riyan Parag Girlfriend and Relationships
Riyan Parag is not in a relationship as he continues to focus on his career.

Riyan Parag Matches and Career
Domestic Career
Riyan Parag made his first-class debut for Assam in the 2017–18 Ranji Trophy on November 17, just 16 years old. Before making his FC debut, Parag made his Twenty20 debut for Assam on January 29, 2017, in the 2016–17 Inter-State Twenty–20 Tournament, giving him experience at the competitive level. His outstanding play for Assam in the home league was rapidly taken notice of, and he was invited to join the Under-19 World Cup team that ultimately won the championship.

The Indian colts destroyed their English counterparts in a 2-Test series, which came before the World Cup win. This time, the game was played in the red-ball format. Parag, who was only 15 then, contributed to the historic victory by hitting three half-centuries, including fifty runs in each of the first two innings of the unofficial Test.

Youth Test Cricket
During the 2017 tour of England, Riyan played his first Youth Test. In his first Youth Test against the England Under-19s, he scored fifty runs in two innings. He reached fifty in the second inning after only 33 balls. It is the second-fastest fifty ever recorded in a Youth Test match. In 2007 against the Sri Lanka Under-19s, Virat Kohli scored a fifty off just 32 deliveries.

IPL Career
Rajasthan Royals snapped up the promising right-hand batsman during the 2018 auctions for his introductory price of Rs. 20 lakh following standout performances in the domestic circuit.
Parag overcame Sanju Samson and Prithvi Shaw the following year to become the IPL's youngest player to score fifty runs. He participated in 7 games in his first season and scored 160 runs. He will be aiming to improve in the 2020 season.

FC Debut
Riyan made his first-class debut for Assam against Hyderabad in 2017 at 16 years and seven days. As a result, he became the first first-class cricketer from India to be born in the twenty-first century.

T20I Career
Riyan made his Twenty20 debut for Assam against Jharkhand in January 2017. He made his Twenty20 debut when he was 15 years and 80 days old, making him the second-youngest Indian and fifth-youngest cricketer in Twenty20 history to date. Only Rana Kalangutkar (14 years and 168 days in 2007) was an Indian at the time of his T20 debut which was younger than Riyan.

Under-19 CWC
During the 2018 Under-19 CWC, held in New Zealand, Riyan was a member of the successful Indian team. In 4 games, he batted in the middle of the order and scored 17 runs. In addition, he took three wickets.

Riyan Parag's Matches and Stats (as of 2022)
Riyan Parag's Controversies
Frolic Move (2022)
Riyan Parag of the Rajasthan Royals courted controversy when he took a catch to dismiss Marcus Stoinis at the Brabourne Stadium on Sunday during the encounter against the Lucknow Super Giants all-rounder.

The event happened during the final over of the game when Australian all-rounder Stoinis hit a six off a low full toss from Prasidh Krishna. On the next ball, he attempted to smash it over the rope once more, but Parag was at long-on.

While almost pretending to touch the ball to the ground, Parag made a show of the catch, which neither the pundits nor many spectators found impressive. He mockingly indicated that the ball had not struck the ground.

Stoinis was earlier claimed to have been caught by Parag, but the third umpire determined that the ball rebounded before reaching the RR player. Nevertheless, in the 20th over, Parag had another chance to hold onto Stoinis' catch.

Tweet Controversy (2021)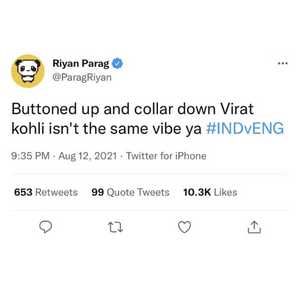 "Buttoned up and collar down Virat Kohli isn't the same feel ya #IndvEng," Riyan Parag wrote in a tweet he posted in 2021 during the test series between India and England. Virat Kohli has modified his approach to playing cricket since everyone knows he is not the same aggressive man he once was.

He intended to convey through the tweet that, like many other supporters, he missed witnessing Kohli's competitive side in action. However, this tweet caused a stir among fans, and many of them even claimed that Parag was insulting Kohli and eavesdropping on his private life. However, Riyan still needs to provide the general public or Twitterati with an explanation or remove the tweet.

Riyan Parag's Networth
Riyan Parag's primary source of income comes from his Cricket career. His Networth is approximately 0.5 Million (Rs 3.5 Crores INR) He also endorses the brand Redbull.

Riyan Parag's Awards and Achievements
During the Youth Test Cricket, Riyan Parag scored the fastest half-century.
He scored 207 runs against England in his Under 19 Debut.
Parag was a part of the Under 19 world cup squad.
In 2019, Riyan Parag won the game-changer award for Rajasthan Royals.
Riyan Parag's Records
Riyan Parag holds the Indian Premier League runner up 2022.
3 Unknown facts about Riyan Parag
Riyan Parag was chubby as a teenager. He followed a strict Keto Diet and trained daily to reduce weight.
Virat Kohli is Riyan Parag's idol.
Riyan's favourite Bollywood celebrity is Salman Khan and Varun Dhawan.
Social Media
Frequently Asked Questions