Rahul Subramanian | Stand-Up Comedian Biography, Career

Faraz Shaikh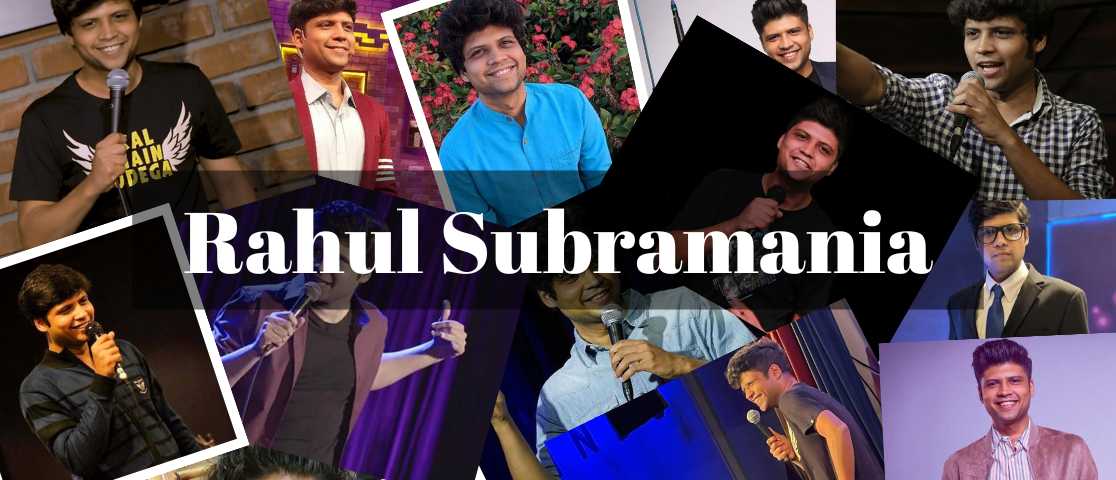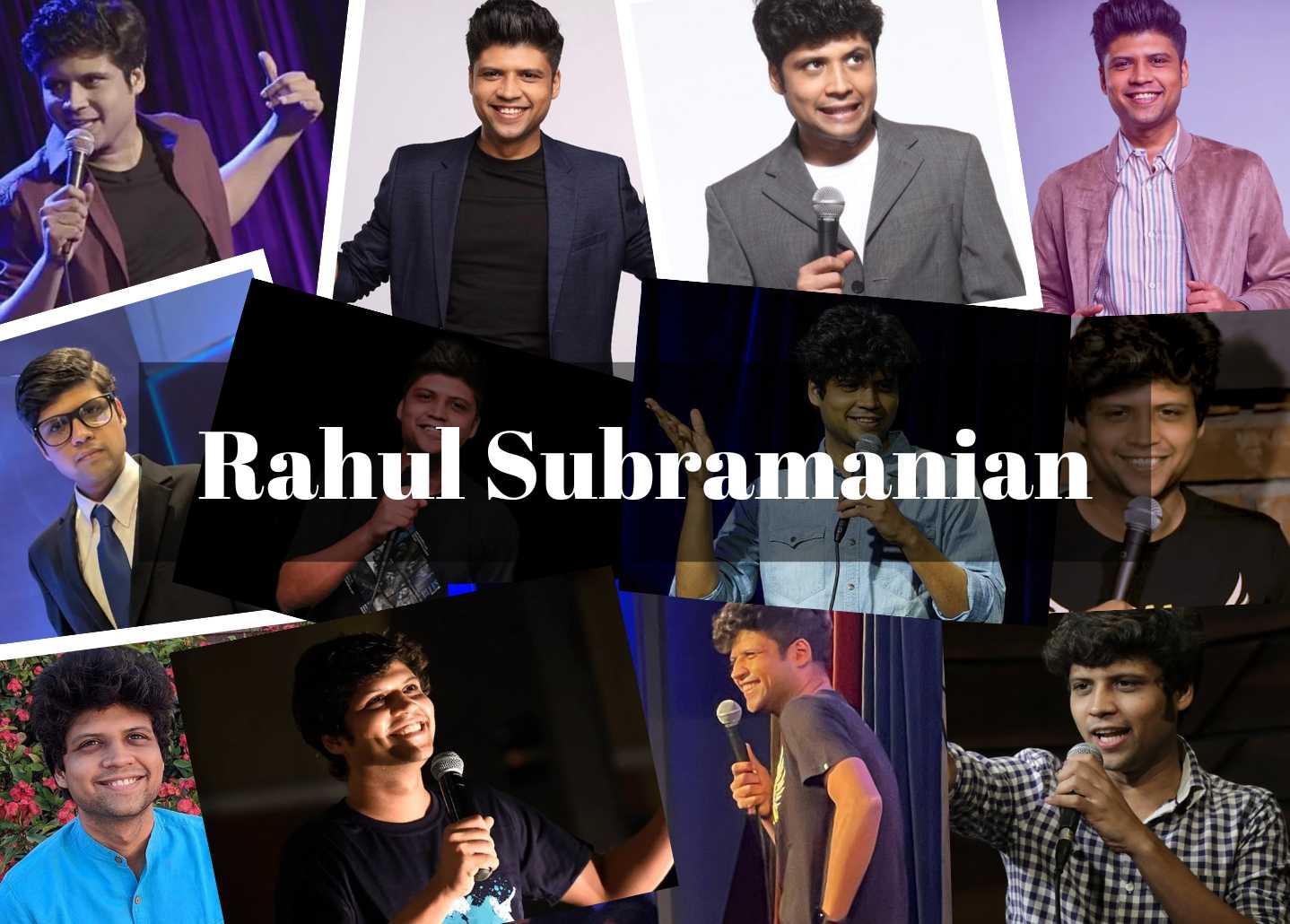 Rahul Subramanian's Biography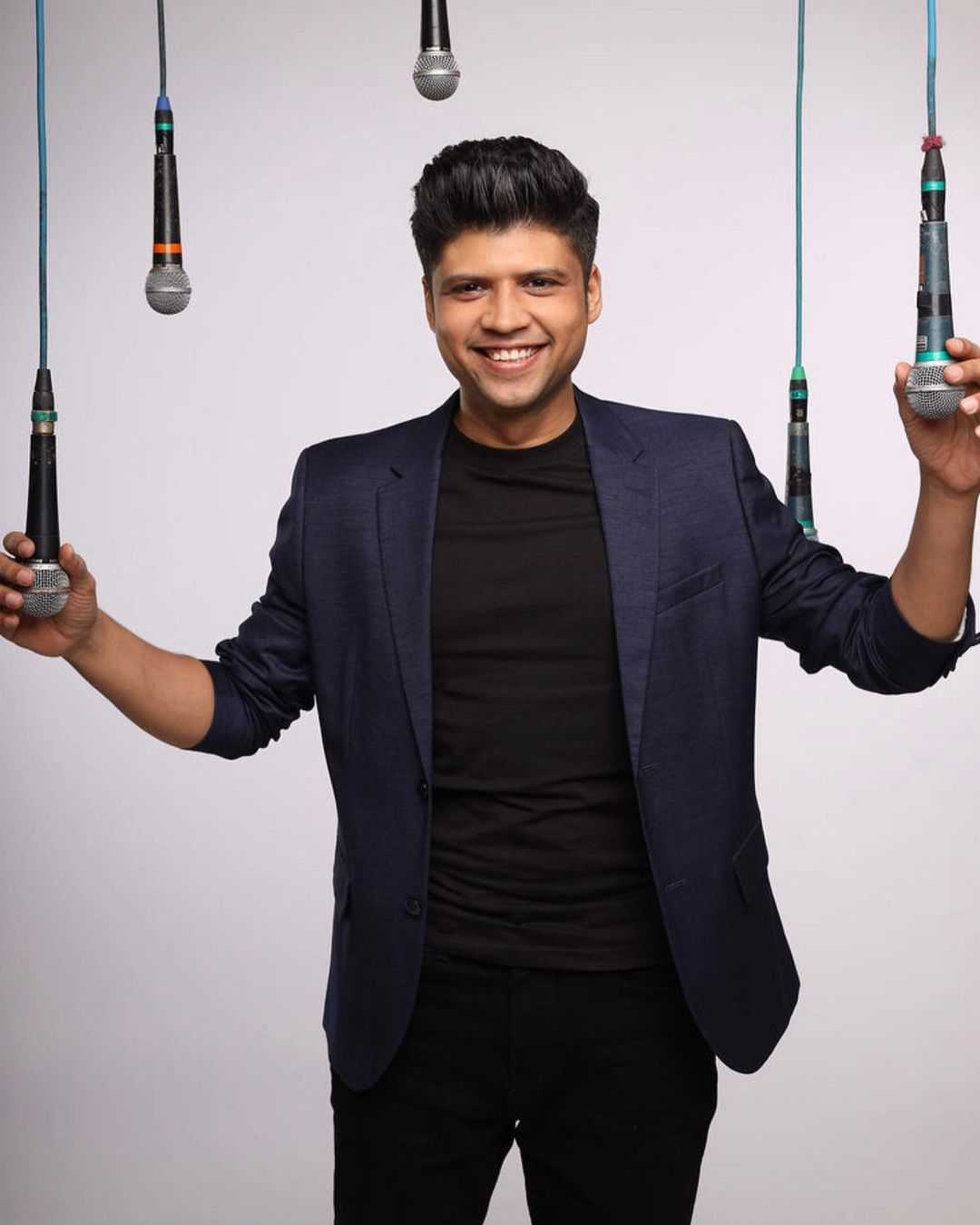 Rahul Subramanian is a stand-up comedian and entertainer from Mumbai. He is the key contributor and creator of the comedy YouTube channel Random Chikibum. He is well-known for his comedy performances at gatherings like parties and clubs.

Before deciding to pursue stand-up comedy full-time, Rahul Subramanian worked as a brand manager. Together with fellow comic Kumar Varun, he founded the YouTube channel Random Chikibum. Rahul Subramanian is well-known for his crowd participation performances, and unlike many other comedians, he is active on LinkedIn.

He appeared in the most recent seasons of the Amazon Prime Video shows Comicstaan and Comedy Premium League, in addition to his own Kal Main Udega-themed Amazon Prime Video special. Comedy helped Rahul Subramanian win people over, and ever since he gained fame, he has made the most of his notoriety.

Over the past few years, he has grown in popularity and number of fans in his professional comedy career. Let's look at a few intriguing details about the hilarious stand-up comedian now.
Claim Your FREE Celebrity Shoutout
✕
Claim Now!
Rahul Subramanian's Family and Rahul Subramanian's Education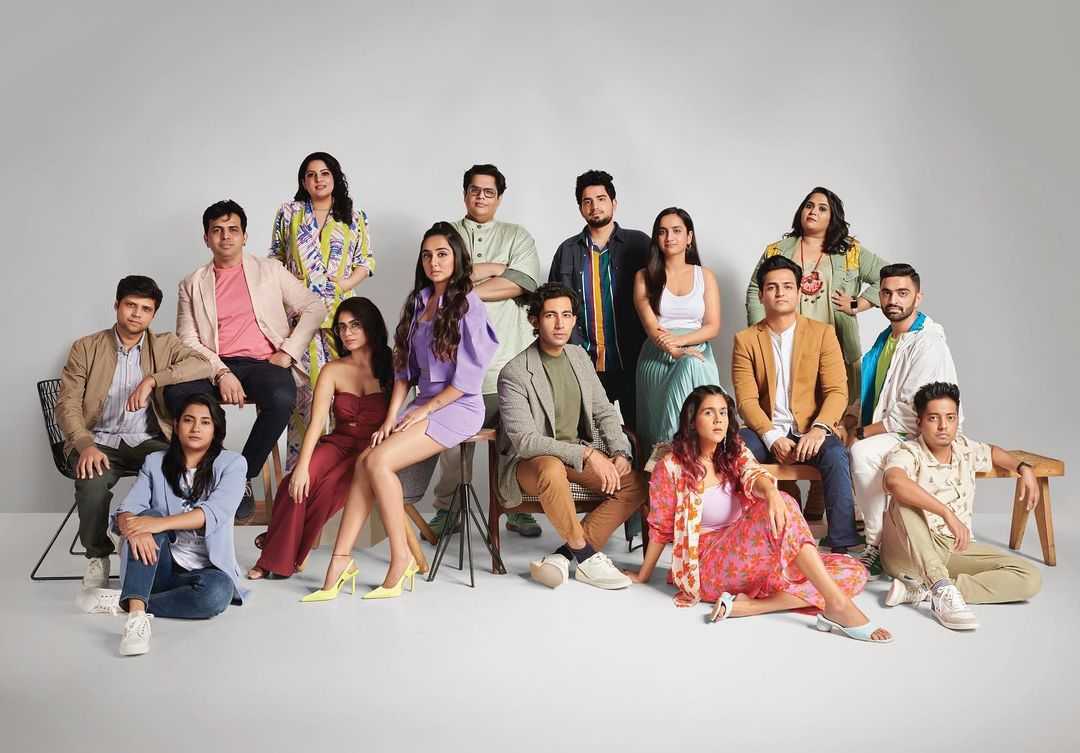 Rahul Subramanian was born on May 10, 1988. Rahul Subramanian's age as of 2022 is 34 years. Rahul Subramanian's zodiac sign is Taurus. Rahul Subramanian was born in Mumbai, India. Since he was young, he had a great sense of humour and used to play games with his friends. He was well known for his quick jokes. Additionally, he used to perform comedy in class, for which he frequently received compliments from his teachers. Rahul Subramanian did his education at Vivekanand Education Society Institute of Technology Sindhi Society Chembur, Mumbai. Rahul Subramanian finished his education at a prestigious university in his city. He excelled in studies as well as comedy. Following his engineering degree, he pursued a postgraduate degree in MBA (Marketing) from the Institute of Management Technology in Ghaziabad, India. He used to perform as a stand-up comedian at all annual events in his college as well.
Talk To Similar Celebrities
Rahul Subramanian's Affairs and Relationships
Rahul Subramanian is not dating anyone right now. Rahul Subramanian hasn't been dating anyone as of 2022. Rahul Subramanian's age as of 2022 is 34 years. Rahul Subramanian is unmarried. Right now, Rahul Subramanian doesn't have a girlfriend.
Rahul Subramanian's Career
A brand manager turned comedian, Rahul Subramanian learned far too late in life that he was not cut out for the corporate world. Since making this discovery, he has become a regular at all of the top comedy clubs in the nation. He is currently touring Kal Main Udega, a one-hour solo. Rahul's comedy is perfect for you if you like humour with a message, with the caveat that you must develop your own message since Rahul doesn't have any to share. Since entering the scene in 2014, this comedian from Mumbai has been entertaining audiences. He and his friend Kumar Varun won the first-ever YouTube Comedy Hunt (sketch video competition) for their channel Random Chikibum, which helped launch their careers.
Rahul Subramanian began his career as a comedian while still in college. He used to do stand-up comedy at a variety of shows and parties. He also appears at many well-known clubs for various functions and celebrations. He also spends a lot of time on social media. And he used to upload his comedy videos to his 'Random Chikibum' YouTube channel. He started his channel in July 2015. His show is also available on the popular video streaming platform Amazon Prime Video. He also appeared on popular stand-up comedy shows like Comedy Adda. He previously worked as a manager for Mahindra Rise. He also completed his summer internship and worked as a manager at Mahindra Retail Pvt. Ltd. Rahul has been a Business Development Management professional with Bare Associates International for four months. Convonix Inc. hired him as a sales manager in Mumbai in 2007.
Rahul Subramanian's Stand-Up Specials
Kal Main Udega
The stand-up comedy solo 'Kal Main Udega' by Rahul Subramanian is rife with unrelated topics, awkward transitions, insignificant takes on important issues, and even a little bit of mediocre dancing. There will come a time after you finish watching this show that you will abruptly stop what you are doing, reflect on the time you spent watching this special, and ask yourself, 'What was that?' There are many unrelated topics, no transitions, unimportant viewpoints on important issues, and a little bit of mildly ineffective dancing in 'Kal Main Udega.' The only caveat is that you will need to develop your own message because Rahul has none to offer. If you enjoy comedy with a message, then this show is made just for you. A humorous 60-minute journey through jokes that, like the solo's title, are solely intended to make no sense—which, ironically enough, also happens to be life's goal.
Rahul Subramanian's OTT Career
Comedy Premium League
Comedy Premium League is a comedy programme in Hindi that is hosted by Prajakta Koli. In the series, four teams of sixteen comedians are vying for the title of comedy champion. Amit Tandon, Mallika Dua, Kenny Sebastian, and Sumukhi Suresh are among the team captains in this competition. 16 of India's funniest entertainers compete in teams for the title of 'ultimate comedy champs' with satirical sketches, cheeky debates, and scorching roasts.

To begin, there are four teams: 'Gharelu Gilaharis,' which includes Kenny Sebastian, Kaneez Surka, Prashasti Singh, and Aakash Gupta; 'IDGAF Iguanas,' which includes Sumukhi Suresh, Sumaira Shaikh, Rohan Joshi, and Tanmay Bhat; 'Naazuk Nevle,' which includes Mallika Dua, Urooj Ashfaq, Rahul Subramaniam, and Rahul Dua; and 'Lovable Langoors' with Amit Tandon, Rytasha Rathod, Samay Raina, and Aadar Malik.

Comicstaan (2018)
Hopeful humorists from everywhere in India contend to see who will be the fate of amusement. Guided by the greatest comics in the nation, figure out who will be delegated the victor of Comicstaan. Comicstaan is an Indian stand-up parody contest TV series made by Just A lot Stronger for Amazon Prime Video. The show unites sprouting Indian jokesters to track down the following large name in stand-up satire. The series debut and three following episodes dropped on 13 July 2018. In its most memorable week, Comicstaan turned into the most-watched show on Amazon Prime Video in India. The adjudicators for Season 1 were Rahul Subramanian, Tanmay Bhat, Sapan Verma, Kaneez Surka, Kanan Gill, Kenny Sebastian, and Naveen Richard and it was facilitated by Abish Mathew and Sumukhi Suresh. The stupendous finale of Season 1 was delivered on 17 August 2018 and Nishant Suri, a challenger from Noida, arose as the winner.

On 6 August 2018, Comicstaan was recharged briefly season. Entertainer Rahul Subramanian was accounted for to be remembered for the setup of judges and tutors for Season 2 with Sapan Verma and Naveen Richard not expected to return. Furthermore, Tanmay Bhat was dropped from Season 2 on 14 November 2018, a month after he was expelled from All India Bakchod because of charges of inaction against sexual harassment. Season 2 debuted on 12 July 2019 with the expansion of judges Neeti Palta and Sumukhi Suresh who co-facilitated Season 1 as judges and guides and Urooj Ashfaq joined as co-host. Comicstaan Season 2 debuted on 12 July 2019 where it delivered its initial three episodes alongside one reward episode. This season had Rahul Subramanian, Kaneez Surka, Kanan Gill, Rahul Subramanian, Neeti Palta, and Kenny Sebastian as judges. The champ of Season 1 was Nishant Suri. The triumphant prize of Season 2 was together shared by Samay Raina and Akash Gupta. The victor of Season 3 is Aashish Solanki.

Rahul Subramanian's Struggles
The story of anyone quitting a secure job in a large corporation to pursue their dreams is worthy of an inspiring caption on a Humans of New York post. But Rahul admits that he was terrible at his job. 'I was going to open mics and performing while working, and I was lucky that my boss and coworkers supported me, but I wasn't doing a good job.' Rahul met Kumar Varun Kumar at Mahindra and Mahindra and went on to form the comedy collective Random Chikibum. 'We are similar people (engineering, MBA, married, Liverpool FC fans), but the most important connection was that we appreciated each other's sense of humour and found each other genuinely funny.'

We've both realised that we can't create sketches on our own. When we sit together, the proverbial 'whole is greater than the sum of its parts' phenomenon occurs. So we decided to write and produce our own videos. YouTube, in collaboration with All India Bakchod, Kanan Gill, and Rahul Subramanian, launched the Comedy Hunt in 2015, an online search for new and aspiring comedians.

Contestants had to create a sketch based on a specific theme (news comedy, branded content, etc.) every Monday, and eliminations were held on a weekly basis. The YouTube Comedy Hunt finale was held at the NCPA in Mumbai, and Random Chikibum was the winner out of the four finalists. 'I was mostly relieved that I wouldn't have to work on sketches late at night after a long day of work, and I was amused that we had just won this.' 'We were just having fun,' Rahul says.

They were quickly signed by artist management company Only Much Louder and began working on YouTube's daily comedy show, Laughter Games. 'Prashant Reddy, their manager, says, 'I first started managing them after Comedy Hunt, and we pretty much went right into Laughter Games.' 'It meant they had to write, direct, act, put up with us and brands, and basically be creative leaders while working full-time.' Reddy adds that Rahul has since quit his job and that they have both grown tremendously as writers. 'They understand how to work with brands, shoots, and budgets, as well as how to create good content.' And they've progressed to become almost everyone's favourite actors.'

Rahul Subramanian's Networth and Income
The amount of assets that exceed liabilities is referred to as net worth. Cash, real estate, and anything else of value are examples of assets. It is the value of everything you own less everything you own. Net worth is not calculated on a yearly basis. So, how much is Rahul Subramanian currently worth? Rahul Subramanian makes approximately between 5 lakh to 10 lakh rupees per month in income, and his net worth is approximately around 1 - 5 crore rupees reportedly. The aforementioned details about Rahul Subramanian's net worth were taken from a number of websites and news articles. The figures on the website are not guaranteed to be entirely accurate.
Rahul Subramanian Interesting Facts
Comedy as a genre has grown in popularity in India. It has evolved as an industry and has undergone subsequent changes over the years. According to comedian Rahul Subramanian, the recognition of stand-up comedy as a legitimate profession (in India) is a significant accomplishment in and of itself.
'When I first started, I had no idea it would turn into a full-time job.' Previously, most people did it while working somewhere else. 'It was just a hobby, but now I see people taking it seriously,' Rahul Subramanian said.
'A lot of young people are joining in without thinking about their future or whether or not this will work.' There is now a sense of security. It's growing into a big industry.' Rahul Subramanian stated
As the art form of comedy gains acceptance, it is also making its way into regional languages. Rahul considers this a huge success for the comedy industry.
However, there is a disadvantage to growing popularity. Comedians are now being called out for making insensitive and sexist jokes. 'Comedy is about jokes, not saying honest things.' 'And jokes aren't facts,' Rahul Subramanian clarified.
So, how does he draw the line and determine whether his jokes are amusing or demeaning? 'In comedy, honesty is doing things that you find funny; the line is drawn by those who watch and interpret,' Rahul explained.
Social Media
Frequently Asked Questions