Radhika Pandit | Biography, Movies, Age, Husband, Net worth

Hitesh Mandot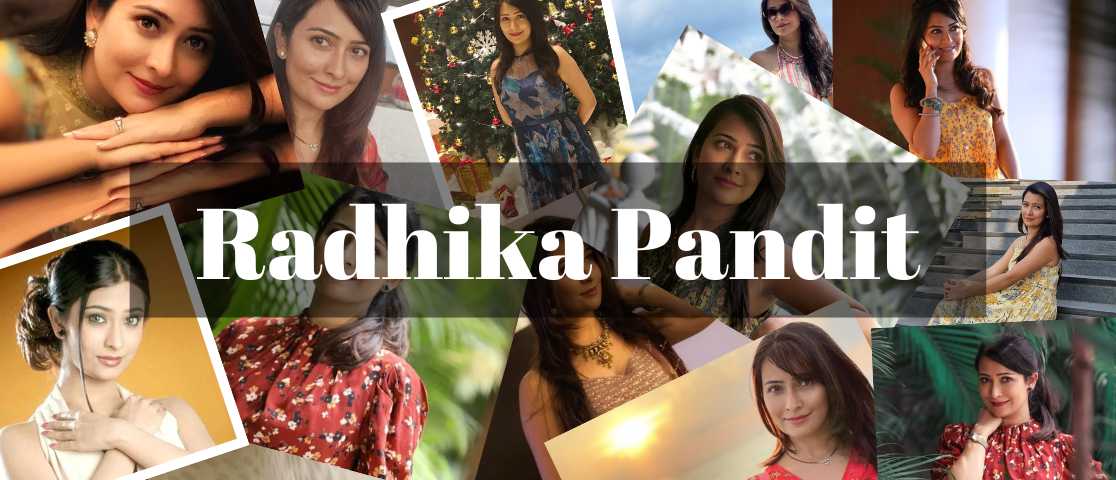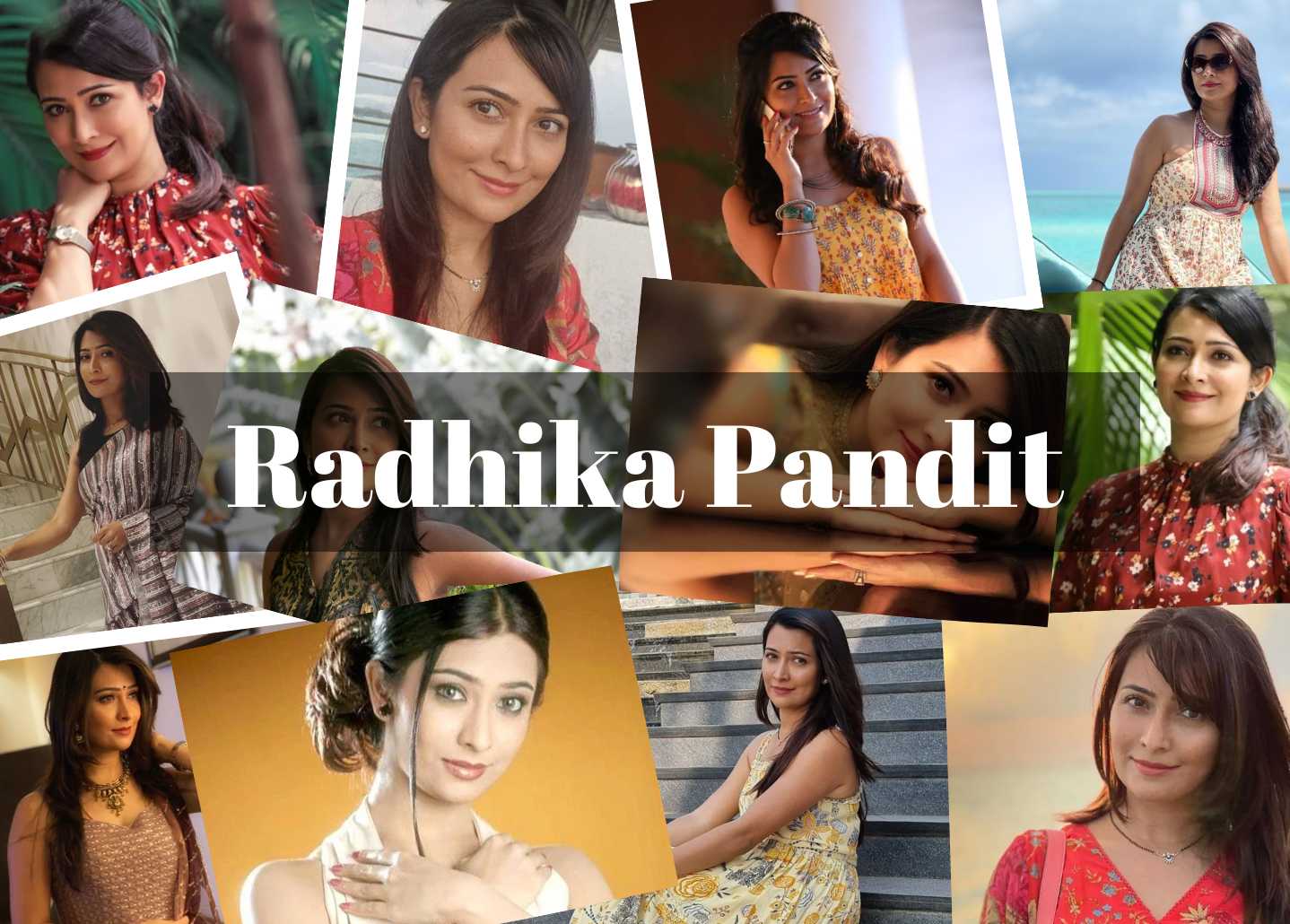 Radhika Pandit's Biography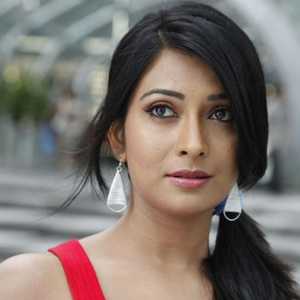 Indian actress Radhika Pandit works in both film and television. She has established herself as a major lady in Kannada cinema. Radhika Pandit's birthdate is 7 March 1984. Radhika Pandit's age is 38 years as of 2022. Radhika Pandit's birthplace is Bangalore, India. Radhika Pandit's hometown is Bangalore. Radhika Pandit's zodiac sign is Pisces. Radhika Pandit's husband is Yash. Radhika Pandit's height is 5.3 feet. Radhika Pandit has a brother Gourang Pandit.

Radhika Pandit previously appeared in television series like Nandagokula, Kaadambari, and Sumangali. In 2008, she made her feature film debut in Moggina Manasu, for which she won the South Filmfare Award and the Karnataka State Film Award for Best Actress. For her roles in Krishnan Love Story and Love Guru (2009), she once again received the latter award. She became well-known for her roles in the box office hit Mr. and Mrs. Ramachari (2014), Drama (2012), Addhuri (2012), and Hudugaru (2011).

In 2007, with the release of the Kannada film 18th Cross, Radhika made her film debut. Following the passing of its producer Chikkana, the movie was briefly put on hold until getting a theatrical release in 2012. She started filming with Moggina Manasu at this time. She took a sabbatical from performing after being married to actor Yash in order to concentrate on her personal life. Radhika only made an appearance in the 2019 movie Aadi Lakshmi Puraana, for which she won praise from critics.

Claim Your FREE Celebrity Shoutout
✕
Claim Now!
Radhika Pandit's Family and Radhika Pandit's Education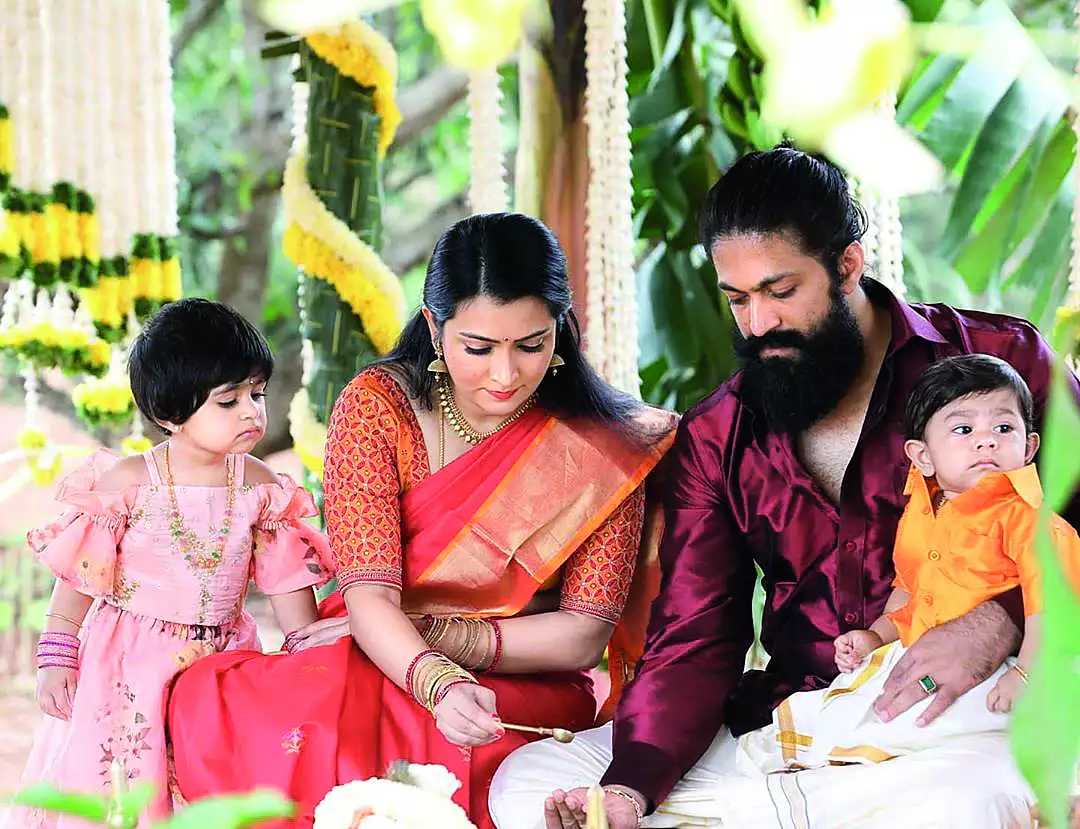 Goan mother Radhika Pandit and Saraswat father Krishna Pandit, a stage and cinema figure, welcomed her into the world at Bangalore Palace Nursing Home. They resided in Bangalore's Malleswaram neighborhood. Gourang is the younger brother of Pandit. Radhika Pandit's husband is Yash. Radhika pandit's son is Yatharv. Radhika Pandit's daughter is Arya. She continues to reside at the Malleswaram home of her paternal grandfather for sentimental reasons because he had bought the house with all the money he had saved.

She finished high school in Bangalore at Cluny Convent High School before enrolling in a B.Com. program at Mount Carmel College (Bangalore). After completing a Master of Business Administration program, Radhika Pandit wanted to work as a teacher. But in 2007, as she was finishing up her B.Com. degree, a friend convinced her to go to an audition for a part in Ashok Kashyap's Kannada-language television series Nandagokula. The part was given to Pandit without an interview.

She had an appearance in Sumangali that same year. When the former was almost finished, her pictures started appearing in regional publications, which caught the attention of Moggina Manasu's creators and film director Shashank, who was looking for a female lead for his film 18th Cross. She was cast in both movies, however, the first one she started filming was.

Talk To Similar Celebrities
Radhika Pandit's Husband Yash
The actor beside Radhika in the television series Nanda Gokula was changed by Yash, and the same thing happened with their 2008 first movie, Moggina Manasu. Yash won the starring part after stepping in for the actor. In 2012, when Yash played the major role in the movie Drama, fate intervened once more. The primary character had been replaced with Radhika, and the two worked together. Radhika had grown to be Yash's emotional support system and his pillar of strength during their time together as closest friends. Radhika, on the other hand, had thought that Yash was the one meant for her since she felt comfortable being herself around him.


One of the most romantic proposal stories is Yash's, and it could compete with any romantic movie. Yash was madly in love with Radhika and had been dropping signals about having someone he adored all the time. Additionally, Radhika would suggest ways for him to express his thoughts to her. And Yash had made up his mind to pop the question on Valentine's Day. When he had contacted her to ask what she had planned for that day, she had replied that she was going to see a movie. Since they were close friends and he wasn't sure of Radhika's feelings, Yash had wanted to reveal his feelings but was unable to muster the bravery to do so. So, he had gone to the mall, where she was watching the movie with her parents, and had purchased a gift that was made up of carefully chosen items of everything she loved.


He had left the gift in her car without handing it to her directly. She knew who had left the present and the card, which said Happy Valentine's Day, when she received them. But Yash and Radhika hadn't discussed it with one another. She took her sweet time when Yash later revealed his affections to her over the phone, and he patiently waited for a response for six months. On August 12, 2016, Yash and Radhika got engaged in Goa. And on December 9, 2016, the couple wed in Bangalore in a secret ceremony. But Yash had freely extended an invitation to everyone for their lavish celebration at the Bangalore Palace. They got a new addition to their family on December 2, 2018, and they aptly called her Ayra. And on October 30, 2019, the adorable couple welcomed their son Yatharv into the world, completing their family and embracing fatherhood for the second time. Since then, the adorable pair has relished every second spent with their little children.

Radhika Pandit's Movies
Radhika Pandit's First Movie Moggina Manasu (2008)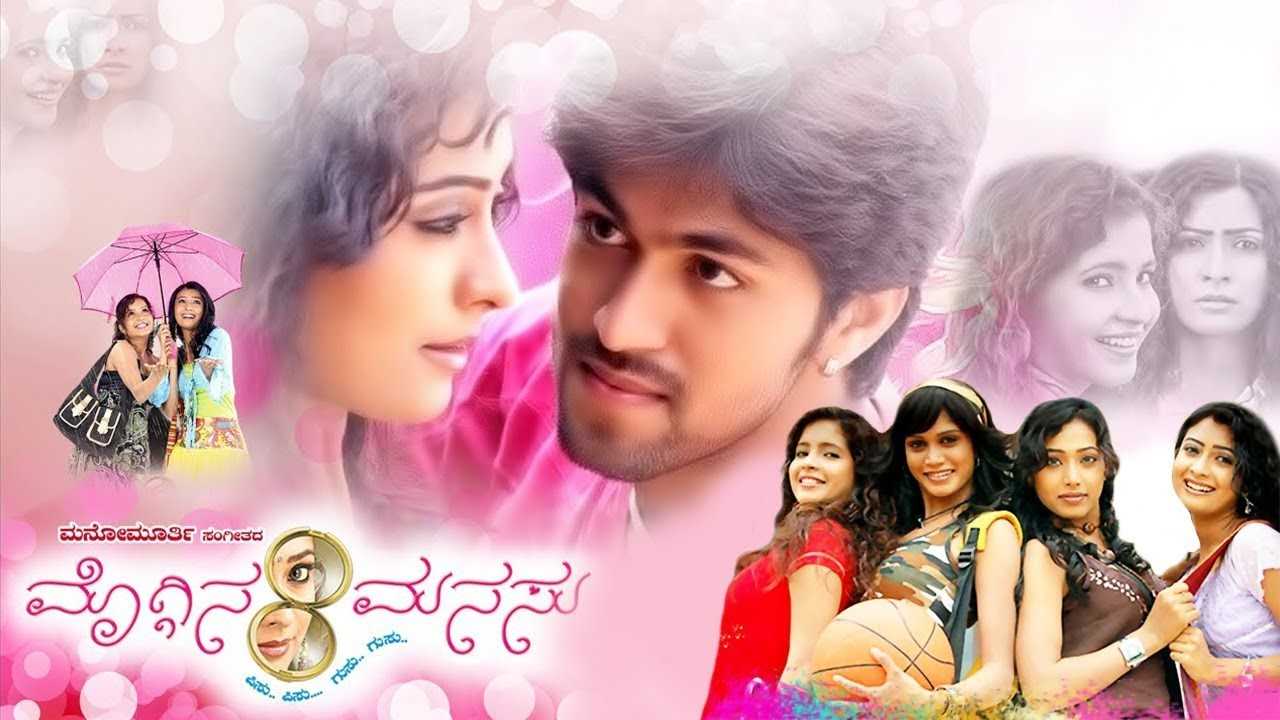 A 2008 Indian love drama film called Moggina Manasu was produced by E. Krishnappa and directed by Shashank under the banner of E. K. Entertainers. Shuba Punja and Radhika Pandit play the two main characters. Along with Yash, Jadi Akash, Skanda, Manoj, Sangeetha Shetty, Manasi, and Harsha, these actors play supporting roles.
With praise from both reviewers and viewers, the movie was a box office triumph both critically and financially. The movie also finished a 100-day run in a Bangalore theatre.Lokame Kothaga was the name of the Telugu remake of the movie.

Radhika Pandit's Love Guru (2009)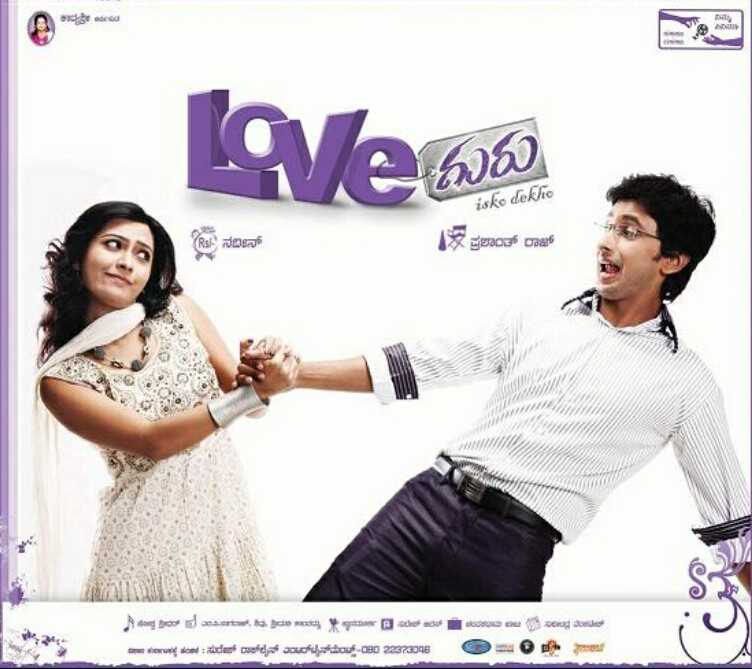 All three of the candidates for the interview Kusi (Radhika Pandit), Pratham (Tarun), and Sharan are chosen. Pratham begins to love Kushi and asks her to marry him, but everyone believes he was joking because it was April 1. She then marries her boss Abhi (Dilip Raj) without being aware that Pratham has feelings for her.

Pratham presents her with a rose and confesses his love for her in front of everyone at her wedding celebration. However, Kushi and Abhi choose to overlook the occurrence since they believe he is trying to surprise them. To Kushi's dismay, he eventually quits his career but doesn't stop yearning for Kushi. The heartbroken Pratham chooses to start over when another woman enters his life.

Love Guru is a 2009 Indian Kannada film that was helmed by Prashant Raj. Tarun Chandra and Radhika Pandit played the major actors in the movie. Joshua Sridhar was the film's music composer.

Krishnan Love Story (2010)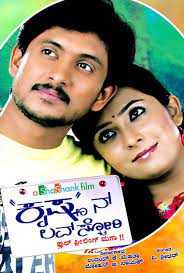 Ajay Rao and Radhika Pandit appear in the 2010 Indian action drama film Krishnan Love Story, which was written and directed by Shashank. Umashri, Achyuth Kumar, Sharan, Pradeep, Harsha, and Chandra play supporting roles. Sridhar V. Sambhram wrote the soundtrack for this movie. In 2018, Surinder Films remade the film in Bengali as Piya Re, starring Soham Chakraborty.


The soundtrack's background score was written by Sridhar V. Sambhram. Jayant Kaikini, Shashank, Yogaraj Bhat, and V. Sridhar all contributed lyrics to the music. There are eight songs on the CD. While Ajai Rao is fantastic, Harsha and Pradeep shine, according to a reviewer from The Times of India who gave the movie four out of five stars. Impressive is Umashri. Chandru, Achyuth Kumar, and Sharan have all performed admirably in the part. The actual star of the film is Sridhar V Sambhram, who contributed some beautiful songs.

Mr. and Mrs. Ramachari (2014)
Santhosh Ananddram wrote and directed the 2014 Indian Kannada romantic drama film Mr. and Mrs. Ramachari, which was also produced by Jayanna and Bhogendra under the Jayanna Combines label. The primary actors are Radhika Pandit and Yash. Malavika Avinash, Srinath, and Achyuth Kumar make up the supporting cast. Ramachari, a tearaway and impulsive youngster who is a devoted follower of Vishnuvardhan, and Divya, his sophisticated love interest, are the two main protagonists in the novel.


The movie was announced in September 2013, and it was shot from April to September of that same year. Most of it was filmed in Bangalore and Mysore, with sizable amounts in Chitradurga. Vaidy S. did the cinematography, and K. M. Prakash did the editing. The music and the film's score were written by V. Harikrishna. The movie was financially successful, ran in theatres for 200 days, and became the highest-grossing Kannada movie of the year. This was Yash's fifth success in a row.


The movie received numerous honors at the SIIMA Awards and the Filmfare Awards South. Escape Artists Motion Pictures purchased the film's Tamil remake rights in 2015. After Anuraga Aralithu, Appu, Mungaru Male, and Milana, the movie was adapted in Marathi in 2016 as Mr. and Mrs. Sadachari and in Odia in 2018 as Shakti, making it the sixth Kannada film to be remade into two non-Hindi non-South Indian languages.

Aadi Lakshmi Puraana (2019)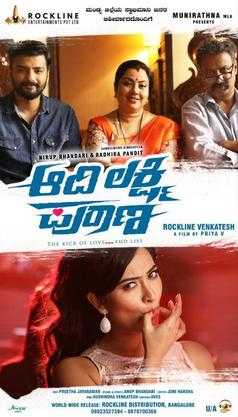 Aaditya, also known as Aadi, is an NCB undercover officer on a mission to apprehend narcotics dealers in Bangalore. He is a proponent of love at first sight. Lakshmi is a travel agent who is driven to expand her business but is unreliable and always fabricates stories for various reasons.


She makes up fiction about being married, having a 7-year-old daughter, and her husband has left her for another woman when the two first meet. Aadi still chooses to accept Lakshmi in spite of this. The remaining details of the story revolve around how Aadi completes his task and how he responds when Lakshmi's inferiority complex (untrustworthiness) is revealed.


In 2019, V. Priya wrote and directed the romantic comedy Aadi Lakshmi Puraana, which Rockline Venkatesh under his company Rockline Entertainment Pvt Ltd produced. The tale of Aadityaa (played by Nirup Bhandari), an investigation officer, and Lakshmi (played by Radhika Pandit), a bubbly girl working at a travel agency, is told in the movie starring Radhika Pandit and Nirup Bhandari, is set against the backdrop of a narcotics bust. The movie hit theatres on July 19, 2019, and it is now streaming on Amazon Prime Video.

Radhika Pandit's Career Timeline
Radhika Pandit's Net worth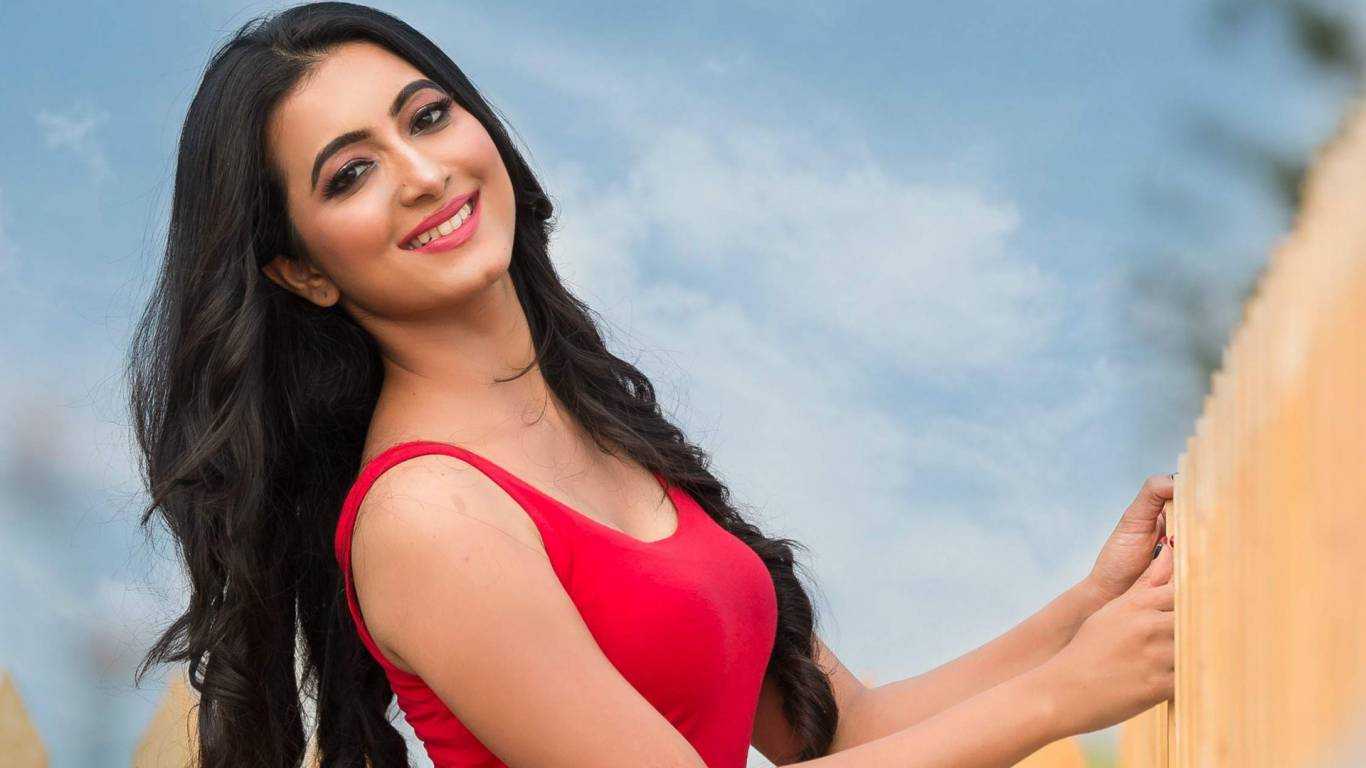 In 2022, Radhika Pandit, a South Indian actress, will have a net worth of 2 million dollars and 14 crore rupees. She is a well-known actress from South India. His career started in South Film, which has the highest-paid actress in South Industries (films).

She primarily works in south Indian cinema industries like Telugu, Kannada, and Malayalam. If we talk about his net worth, Radhika Pandit has a net worth of $200,000 and 14 crores of rupees in Indian currency.

Monthly Income ( Approx) 1-2 Lakhs +, Annual Income ( Approx) 25 Lakhs +, Net Worth 2021 ( Approx) 1 Million Dollar, Net Worth 2022 ( Approx) Dollar –2 million, Rupees – 14 Crore, Income Of Source Actress and Model.

Radhika Pandit's Awards and Achievements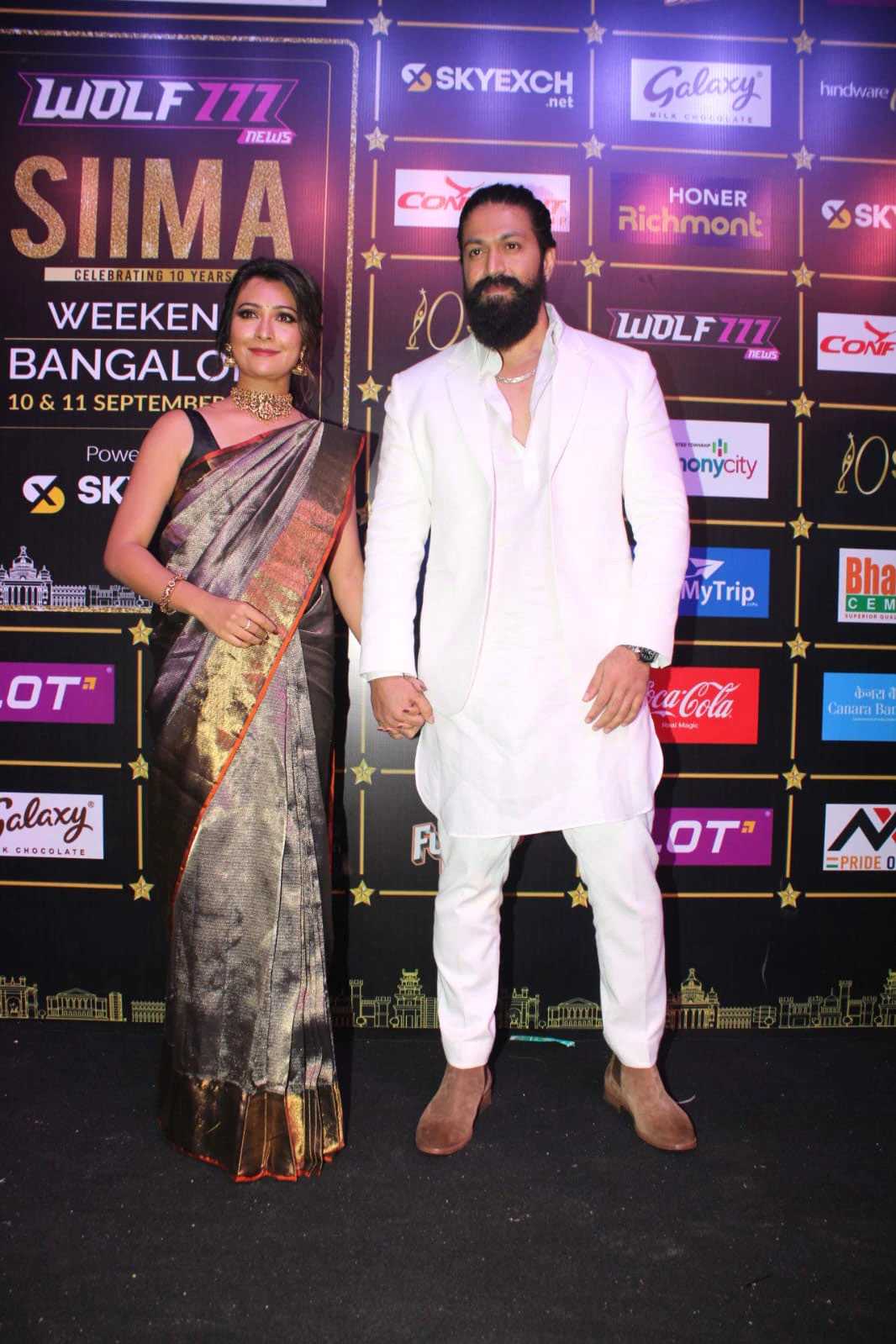 56th Filmfare Awards South 2009 - Best Actress – Kannada for Moggina Manasu - Won
2008-09 Karnataka State Film Awards 2010 - Best Actress for Moggina Manasu - Won
Innovative Film Awards 2010 - Best Actress for Olave Jeevana Lekkachaara - Won
Suvarna Film Awards 2010 - Most Popular Actress for Olave Jeevana Lekkachaara - Nominated
57th Filmfare Awards South 2010 - Best Actress – Kannada for Love Guru - Won
South Scope Cine Awards 2010 - Best Actress for Love Guru - Nominated
BIG Kannada Entertainment Awards 2011 - Most Entertaining Heroine of the Year for Krishnan Love Story - Won
Suvarna Film Awards 2011 - Best Actress for Krishnan Love Story - Won
58th Filmfare Awards South 2011 - Best Actress – Kannada for Krishnan Love Story - Won
Udaya Film Awards 2011 - Best Actress for Krishnan Love Story - Won
TV9 Sandalwood Star Awards 2012 - Best Actress for Hudugaru - Nominated
59th Filmfare Awards South 2012 - Best Actress – Kannada for Hudugaru - Nominated
The Bangalore Times Film Awards 2012 - Best Actress for Hudugaru - Nominated
60th Filmfare Awards South 2013 - Best Actress – Kannada for Addhuri - Nominated
Udaya Film Awards 2013 - Best Actress for Addhuri - Won
2nd SIIMA Awards 2013 - Best Actress for Addhuri - Nominated
The Bangalore Times Film Awards 2013 - Best Actress for Addhuri - Nominated
3rd SIIMA Awards 2014 - Best Actress for Dilwala - Nominated
62nd Filmfare Awards South 2015 - Best Actress – Kannada for Mr. and Mrs. Ramachari - Nominated
4th SIIMA Awards 2015 - Best Actress for Mr. and Mrs. Ramachari - Won
IIFA Utsavam 2016 - Best Actress – Kannada for Mr. and Mrs. Ramachari - Won
IBNLive Movie Awards 2016 - Best Actress for Mr. and Mrs. Ramachari - Nominated
5th SIIMA Awards 2016 - Best Actress for Endendigu - Nominated
Filmibeat Award 2020 - Best Actress for Aadi Lakshmi Purana - Nominated
Radhika Pandit's Interesting Facts and Trivia.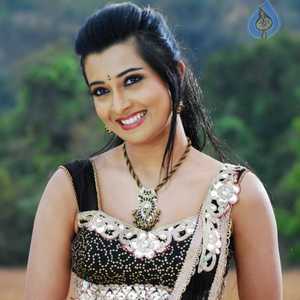 Radhika Pandit said in an interview that she had grown up in her paternal grandfather's house in Malleshwaram, Bengaluru, and that she had remained there for many years despite becoming well-known and wealthy because she was emotionally attached to the home that her grandfather had purchased with all of his money.
2007 saw the completion of her B. Com. Of course, she was advised by a friend to try out for a role in the Kannada-language TV show Nandagokula. Fortunately, she received a role offer from the showrunners without having to try it out.
She is well recognized for her acting skills, but she has also dabbled with playback singing, lending her voice to the songs Drama Hitavachana from the 2012 movie Drama and Zoom's Hey Diwana.
She received the Best Actress (Kannada) honor at both the 2015 South Indian International Movie Awards (SIIMA) ceremony and the 2016 IIFA (International Indian Film Academy) Utsavam ceremony for her depiction of Divya in the 2014 movie Mr. and Mrs. Ramachari.
Social Media
Frequently Asked Questions