P. V. Sindhu | Career, Age, Biography, Family, Struggle

Zeenat Sayyed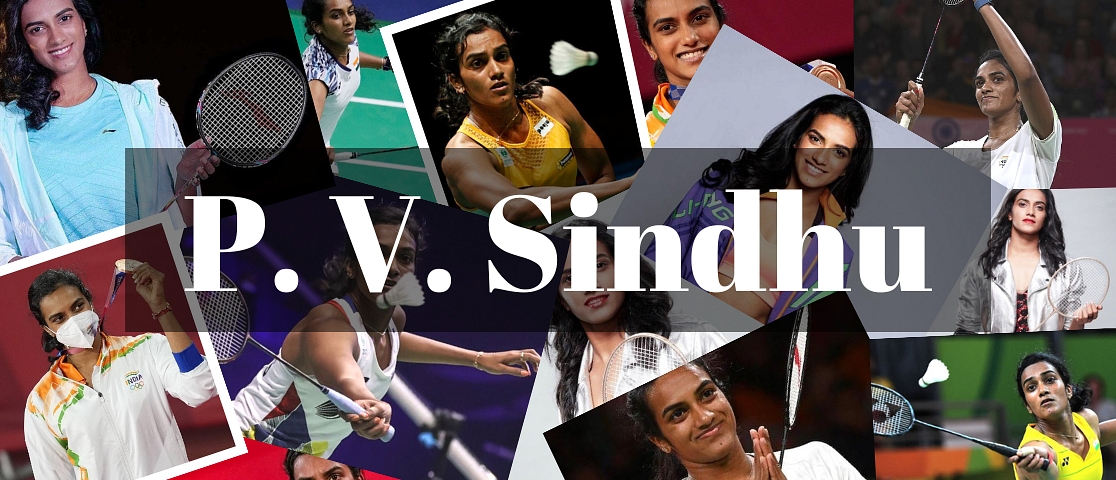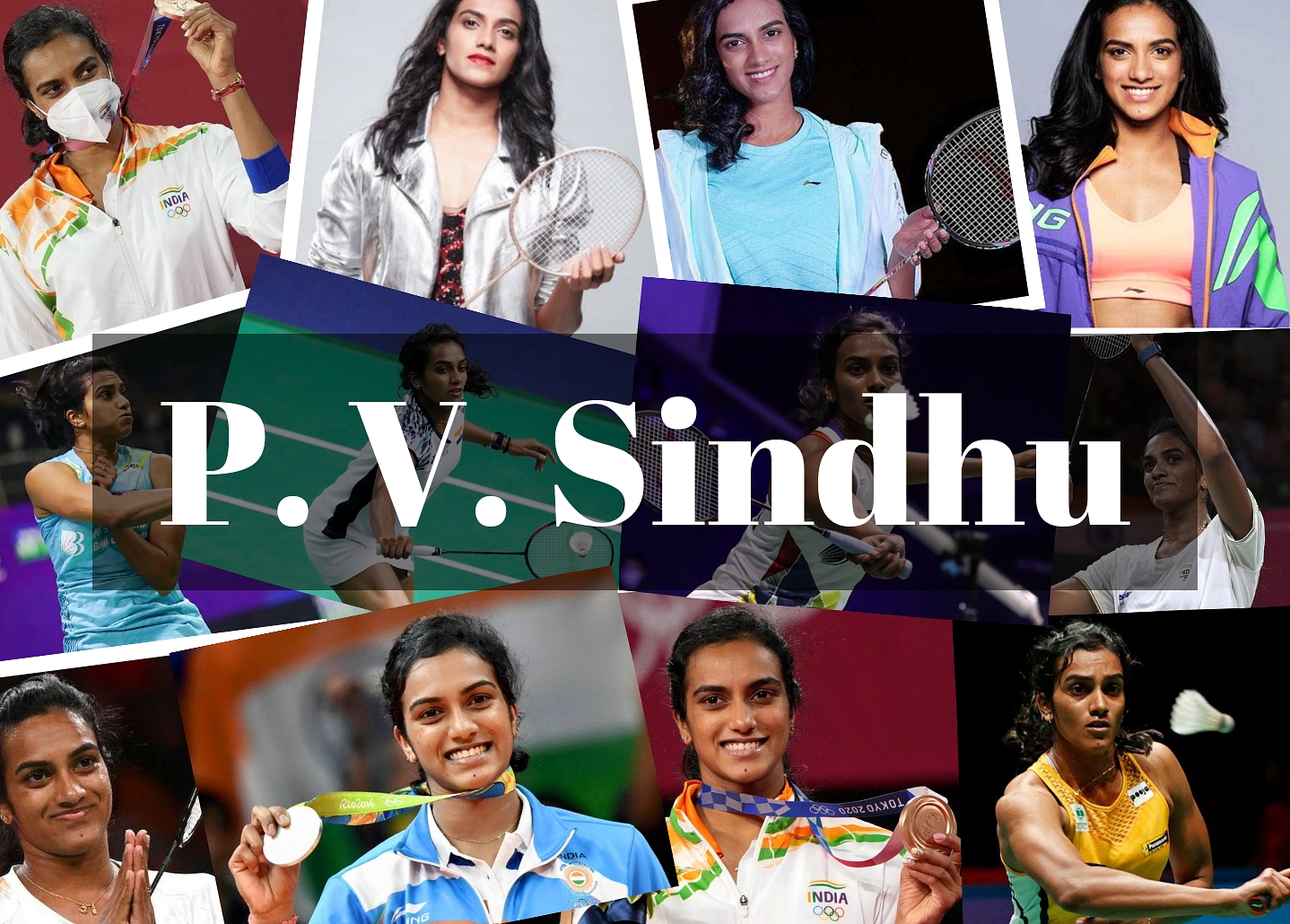 P. V. Sindhu's Age and P. V. Sindhu's Biography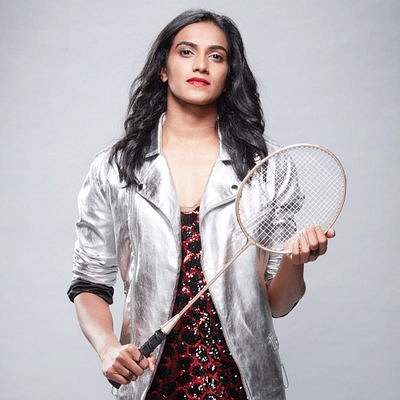 Pusarla Venkata Sindhu is P.V. Sindhu Full Name. P.V. Sindhu is an Indian badminton player. P. V. Sindhu's Birthday is on July 5, 1995. Sindhu, who is regarded as one of India's most accomplished athletes, has won medals at numerous competitions, including the Olympics and the BWF circuit, as well as a gold at the 2019 World Championships. She is only the second individual athlete from India to win two straight medals at the Olympic Games and the first and only Indian to win the title of badminton world champion. In April 2017, she attained a career-high global ranking of no. 2. The Zodiac Sign of P.V. Sindhu is Cancer.As Of 2022, P. V. Sindhu's age is 27 yeras.

When P. v. Sindhu age was 17, Sindhu entered the top 20 of the BWF World Rankings in September 2012. She is only the second woman, after Zhang Ning of China, to ever win five or more singles medals at the BWF World Championships with her total of five victories. She represented India at the 2016 Summer Olympics in Rio, where she made Olympic history as the first badminton player from her country to do so. At the 2020 Summer Olympics (Tokyo), she competed for the second time in a row and finished in second place, losing to Spain's Carolina Marin. She won the silver medal and created history by becoming the first Indian woman to ever win two Olympic medals.

In 2016, at the China Open, Sindhu won her first superseries championship. In 2017, she won titles in South Korea and India after reaching four more finals. Additionally, she has won two bronze medals at the Uber Cup and three straight singles medals at the Commonwealth Games. She is the current champion of the Commonwealth Games. Sindhu made the Forbes list of Highest-Paid Female Athletes in 2018 and 2019, with $5.5 million and $7.2 million, respectively, reflecting her earnings. She has received the Padma Shri, India's fourth-highest civilian honor, as well as the sports awards Major Dhyan Chand Khel Ratna and Arjuna Award. She also received the Padma Bhushan award.
Talk To Similar Celebrities
P. V. Sindhu's Childhood and P. V. Sindhu's Family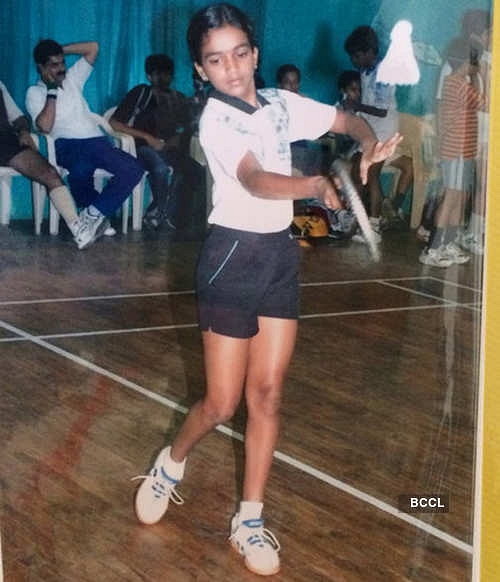 P. V. Ramana and P. Vijaya are the parents of Pusarla Venkata Sindhu, who was born and raised in Hyderabad, India. Vijaya is from Vijayawada, Andhra Pradesh, whereas Ramana was born in Nirmal, Telangana, where he works for the Indian Railways. Her parents were also volleyball players at the national level. P. V. Sindhu father, Ramana, won the Arjuna Award in 2000 for his contributions to the sport. He was a member of the Indian volleyball team that took home the bronze medal in the 1986 Asian Games in Seoul.

Hyderabad, Telangana, is P. V. Sindhu's Birthplace. She received her education at Hyderabad's Auxilium High School and St. Ann's College for Women. Despite the fact that both of her parents were competitive volleyball players, she decided to play badminton instead because Pullela Gopichand, the 2001 All England Open champion, gave her motivation. From the age of eight, she eventually began playing badminton. Mehboob Ali taught her the fundamentals of the game while she was practicing on the badminton courts at the Indian Railway Institute of Signal Engineering and Telecommunications in Secunderabad. She then enrolled in Pullela Gopichand's Gopichand Badminton Academy shortly after. A reporter for The Hindu wrote about her career while profiling her: She travels 56 kilometers each day to the coaching camps, reporting on time, which may be an indication that she is prepared to put in the necessary effort and dedication to fulfill her dream to become a good badminton player.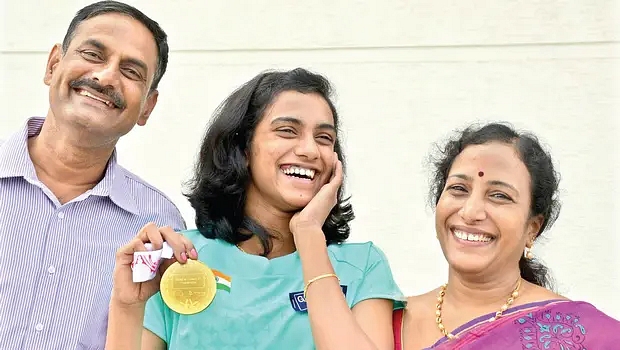 Gopichand agreed with this writer when he remarked, that Sindhu's attitude and a never-say-die spirit are the most noticeable features of her game. Sindhu achieved success after entering Gopichand's badminton academy. She won the pairs championship at the fifth Servo All India ranking for the under-10 age group as well as the singles title at the Ambuja Cement All India ranking. She won the singles championship at the Sub-juniors in Pondicherry, the doubles championship at the Krishna Khaitan All India Tournament IOC All India Ranking, the Sub-Junior Nationals, and the All India Ranking in Pune, all in the under-13 age group. At the 51st National State Games in India, she also took home the under-14 team gold medal. Later, she parted ways with Gopichand and started working out with South Korean instructor Park Tae-sang.
P. V. Sindhu's Struggles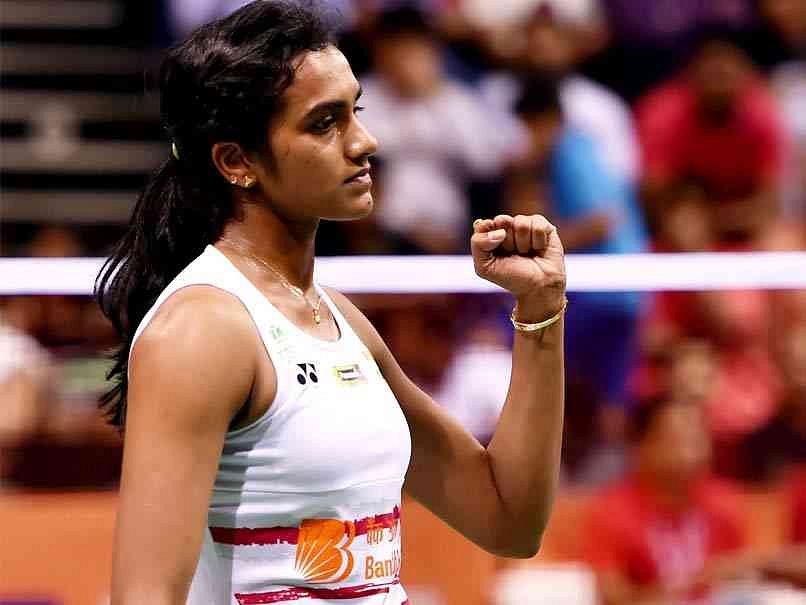 Sindhu had significant criticism before earning the gold medal at the World Championships since she could only bring home silver and bronze medals, not gold. She was inspired to win the gold by these criticisms. According to Sindhu, there will often be ups and downs (wins and defeats) in a game. She was disappointed when she used to lose the bouts, but she never gave up and had faith in her ability to win a gold medal the following time by working even harder. And in the last game, where Sindhu won the gold, she decided she would give it her all without worrying too much about the outcome because that is the only thing she could do. This optimistic outlook helped to Win The Match.

She made history by becoming the first Indian woman to take home a badminton silver medal. Unfortunately, Sindhu suffered a stress fracture to her ankle just before the Olympics and was unable to even move. Nevertheless, she persisted and competed in the Summer Olympics, where she took home a silver medal. Sindhu had to wait four long years to finally take home a gold medal since she had been so close every single time. She was disappointed when she dropped out of the finals four times, but she never lost faith in herself. Her parents encouraged her and kept her going by telling her that losing a game is not fatal because it teaches her many valuable skills that assist her to make a tremendous comeback.
P. V. Sindhu's Career and P. V. Sindhu's Matches
Since July 2013, Sindhu has worked with Bharat Petroleum as an assistant sports manager in their Hyderabad branch. She was elevated to deputy sports manager after winning a silver medal in the Olympics in Rio. She was chosen as Bridgestone India's first brand ambassador. The Andhra Pradesh government named her as the Deputy Collector (Group-I) in July 2017, and she assumed leadership of the position in August. In the opening ceremonies of the 2018 Commonwealth Games and the 2022 Commonwealth Games, she carried the Indian team's flag.
Beginning of the Career (2009-2011)
In the year 2009, Sindhu, then just 14 years old, made her debut on the world stage. She won the bronze medal at the Colombo-hosted 2009 Sub-Junior Asian Badminton Championships. In the singles division of the 2010 Iran Fajr International Badminton Challenge, she took home the silver medal. She competed in the 2010 BWF World Junior Championships, which were held in Mexico, and advanced to the quarterfinals before falling to Chinese Suo Di in a three-game match.

She defeated her countryman P.C. Thulasi to win the Maldives International Challenge in June of 2011. The following month, she again triumphed in the Indonesia International Challenge. She competed in the Dutch Open final, where she was defeated by home player Yao Jie 16-21, 17-21. After defeating Carola Bott of Germany in the Swiss International final, she remained on a good streak. In a very close match, she was defeated by Yuki Fukushima in the second round of the 2011 BWF World Junior Championships 21-15, 18-21, 21-23. Later that year, she defeated
Rising Phase (2012-2017)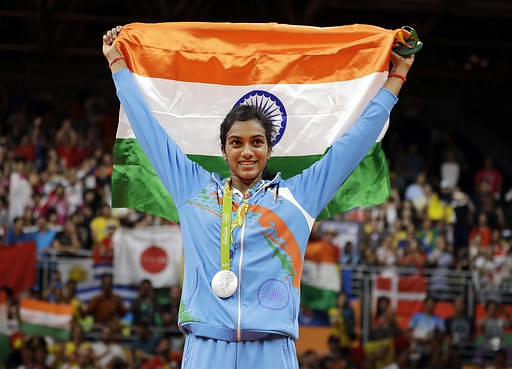 A 16-year-old Sindhu went on to participate as a qualifier at the All England Open Championships. Despite making it to the main draw, Tai Tzu-Ying of Taiwan defeated her in three games. She defeated Japan's Nozomi Okuhara in the Asian Junior Championships final on July 7, 2012, winning 18-21, 21-17, and 22-20 to become India's first-ever Asian Junior Champion. After that, Sindhu competed in Srinagar's 77th Senior National Badminton Championships. Sayali Gokhale defeated her in the championship match 15-21, 21-15, 15-21. She had suffered a knee injury in the China Open, which she carried into the Japan Open and the nationals, it was later discovered. To avoid worsening the injury, she made the decision to forgo competing at the World Junior Championships. In Lucknow, she came in second place at the Syed Modi India Grand Prix Gold competition.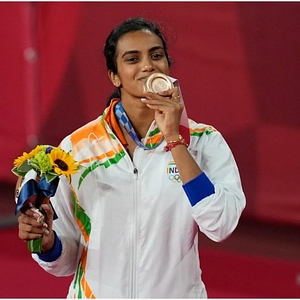 In the second round of the Asian Championships, Sindhu defeated Wang Shixian of China in three difficult games to get to the quarterfinals, where she was defeated by Eriko Hirose of Japan in another three-game match. The Government of India honored Sindhu with the Arjuna Award in honor of her accomplishments. She served as the Awadhe Warriors' captain in the 2013 Indian Badminton League. Her group advanced to the semifinals, where they defeated the Mumbai Marathas, but fell to the Hyderabad Hotshots in the championship game. On December 1st, 2013, she defeated Canadian Michelle Li to win the Macau Open Grand Prix Gold.

She defeated Thailand's Busanan Ongbamrungphan in the quarterfinal to win her first medal at the Asian Championships, a bronze. Sindhu defeated three top seeds, Tai Tzu-Ying, Wang Yihan, and Carolina Marin, to advance to her first Super Series competition final. She was defeated by reigning champion Li Xuerui in the championship match in two straight games, 19-21, 12-21. After defeating Japan's Minatsu Mitani in the final 21-9, 21-23, 21-14 in November, the reigning champion Sindhu won the women's singles event at the Macau Open Grand Prix Gold for the third time in a row. Despite missing nearly six months of play due to a stress fracture in 2015, she was still able to earn a spot in the 2016 Rio Olympics. Following her successes in 2016, Sindhu was named the BWF's Most Improved Player of the Year. In the championship match, Sindhu defeated Indonesian Gregoria Mariska Tunjung to win the Syed Modi International. She won the India Open Superseries after sweeping Carolina Marin in a single set. She attained a career-high global ranking of number two in April 2017. She was the fourth seed for the 2017 World Championships in Scotland.
The Recognition Phase (2018- Present)
Again, Sindhu struggled in the final, this time in the India Open, her home tournament. Beiwen Zhang won the match by a razor-thin margin when she had a match point in the third game but couldn't convert it. The third seed for the 2018 BWF World Championships was Sindhu. She defeated Fitriani and ninth seed Sung Ji-Hyun in her opening matches, both in straight games. After falling to Carolina Marn in the championship match, 19-21, 10-21, she captured her second consecutive silver medal at the World Championship. Her overall tally for medals won at the World Championships was four. At the year's end, Sindhu earned a spot in the 2018 BWF World Tour Finals.

The fifth seed for the 2019 World Championships was Sindhu. She began her campaign with easy victories in straight games over Pai Yu-po and ninth seed Beiwen Zhang. Due to her World Championship triumph in August 2019, Sindhu received a wild card entry for the 2019 BWF World Tour Finals despite finishing 15th on the World Tour. She was chosen in April to represent the I am Badminton campaign of the BWF Committee, which seeks to encourage honest competition in the sport.

She went on to defeat China's eighth-seeded player, He Bingjiao, in the bronze-medal match, making history by being the first Indian woman and just the fourth player in women's singles badminton to win two medals at two consecutive Olympic events. In the championship match, Sindhu defeated her countrywoman Malvika Bansod to win the Syed Modi International for a second time. The following year, she won the title at the Swiss Open after dispatching Thailand's Busanan Ongbamrungphan in the championship match in just two games. Sindhu won the bronze medal, her second medal of the event, at the 2022 Badminton Asia Championships, where she was seeded fourth. She overcame fifth seed He Bingjiao of China in the quarterfinals, but fell to top seed Akane Yamaguchi in a hard-fought semi-final. . She then defeated Chinese Asian Champion Wang Zhiyi in the Singapore Open final to claim the championship.

In the women's singles event at the 2022 Commonwealth Games, Sindhu defeated Canadian Michelle Li to claim her first-ever CWG gold medal. She became just the second women's singles athlete at the Commonwealth Games to win a complete set of medals with this victory. In the mixed team competition, where India took home a silver medal, she went undefeated as well.
P. V. Sindhu's Controversy
P V Sindhu broke down in tears when the Badminton Asia Championships' semifinal match against Japan's Akane Yamaguchi was interrupted by an unfair call by the umpires midway through. After falling to Akane Yamaguchi of Japan in three games in the semifinal of the Badminton Asia Championships on Saturday, two-time Olympic medalist PV Sindhu yelled at the referee. Sindhu highlighted her annoyance with the umpire's unfair decision, claiming that she could have participated in the championship game. Sindhu has assessed a point penalty for taking too long to serve between points in the second game after winning the first game, which she was leading 14-11. After that incident, the Hyderabadi player, 26, lost her momentum and eventually finished with a bronze medal, her second in the continental solo tournament.
P. V. Sindhu's Net Worth
According to a March 2017 Economic Times article, she ranks second place after Indian cricket captain Virat Kohli in terms of daily revenue from brand endorsements. For a single day of endorsement-related activities, Sindhu bills brands anywhere from 10 million (US$130,000) and 12.5 million (US$160,000).

She has endorsement agreements with companies like JBL, Bridgestone Tyres, Gatorade, Moov, Myntra, Flipkart, Nokia, and Panasonic, as well as with a number of other brands. She also supports the brands Stayfree, Boost, APIS Himalaya, Ojasvita, a maker of herbal health drinks, and the Bank of Baroda. She also serves as a spokesperson for Vizag Steel and the Central Reserve Police Force.

It was revealed in February 2019 that Li Ning, a Chinese sports brand, and Sindhu had agreed to a four-year, 500 million yuan (US$6.3 million) sports sponsorship contract. One of the biggest badminton deals ever is with her. According to reports, she would receive 400 million (US$5.0 million) in sponsorship, with the remaining funds going toward equipment.

Li-Ning had previously worked with Sindhu for two years in 2014 and 2015 for a salary of 12.5 million ($160,000) per year. This was her second stint with the company. She rejoined Yonex in 2016 and signed a three-year contract of 35 million (US$440,000) per year.

Pusarla Venkata Sindhu, better known by her stage as P. V. Sindhu, is one of India's top badminton players and has excelled in the sport on numerous occasions. She is also one of the top badminton players in the world. After the 2016 Summer Olympics in Rio, she achieved a career-high ranking of 2. She was successful in winning a silver medal at that year's Olympics. PV Sindhu has a $6 million net worth (Rs. 36 Crore in 2022).

Over the previous five years, P.V. Sindhu's net worth has increased by 25%. Additionally, PV Sindhu earns most of her money from personal investments and brand sponsorships. Despite having accomplished several significant life milestones, she is still a fantastic badminton player. Her badminton career, as well as her work in advertising and endorsement, have contributed significantly to her net worth.

P. V. Sindhu and her family currently reside in Hyderabad, where she also recently purchased a second home. 2017 saw K Chandra Shekhar Rao handing her the keys. P. V. Sindhu has two BMW vehicles, including an X5 SUV. She received gifts for both of her cars from different politicians and actors.
P. V. Sindhu's Awards & Achievements
Medals and Achievements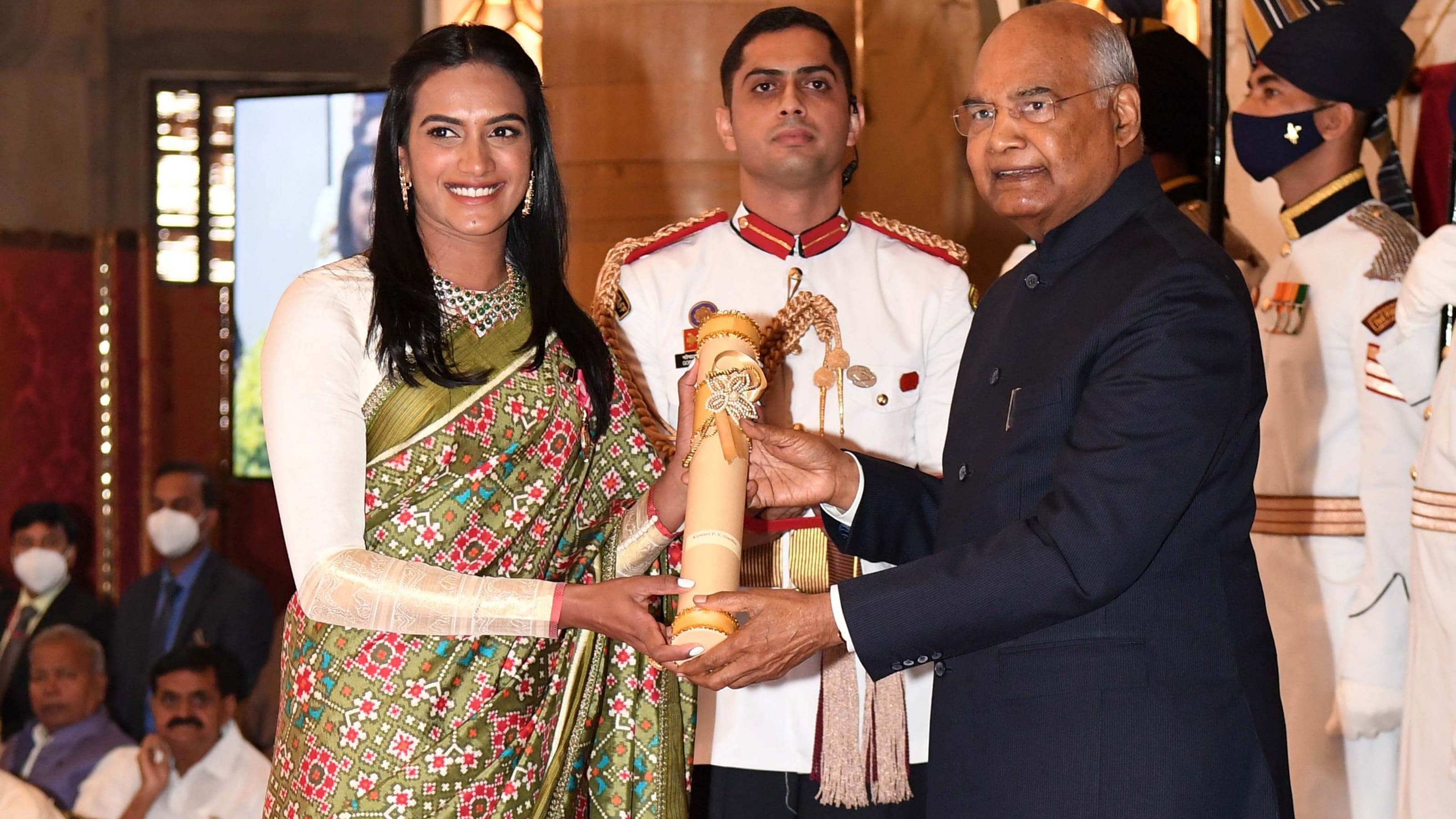 5 medals in World Championships
3 medals in Asian Junior Championships
3 medals in Commonwealth Games
2 medals in Asian Games
2 medals in the South Asian Games
2 medals in Olympic Games
2 medals in Uber Cup
1 medal each in Asian Championships and Commonwealth Youth Games.
Honors
2020-Awarded the Padma Bhushan Award in January 2020, the third-highest civilian honor in India.
2016- She was presented with the Major Dhyan Chand Khel Ratna Award, India's highest sporting honor.
2015-Awarded the Padma Shri Award in March 2015, the fourth-highest civilian honor in India
2013-Arjuna Award for badminton presented on September 24th, 2013
Rewards and Recognition
CNN-IBN Indian of the Year (Sports) 2013
FICCI Breakthrough Sportsperson of the Year 2014
NDTV Indian of the Year 2014
₹1 million (US$13,000) from the Badminton Association of India, for her victory in the 2015 Macau Open Badminton Championships
BWF Most Improved Player of the Year 2016
₹500,000 (US$6,300) from the Badminton Association of India, for her victory in the 2016 Malaysia Masters
₹1 million (US$13,000) from the Badminton Association of India, for her victory in the 2018 BWF World Tour Finals
Times of India Sports Awards (TOISA) Sportsperson of the Year 2019
TV9 Nava Nakshatra Sanmanam 2019
BBC Indian Sportswoman of the Year 2020
Champions of Change (Telangana) 2021
P. V. Sindhu's Interesting facts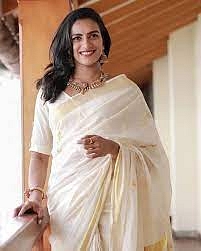 To PV Ramana and P Vijaya, Pusarla Venkata Sindhu was born on July 5, 1995. Her parents were both professional volleyball players who competed on a national level.
Her father would get up at 3 in the morning for more than 12 years to take her to Pullela Gopichand's academy, where she trained. They traveled a total of about 60 kilometers twice a day.
The wedding of P Divya, PV Sindhu's older sister, took place in Hyderabad in 2012, but the badminton player was unable to attend due to a match.
For her accomplishment in Rio, PV Sindhu received a BMW from Sachin Tendulkar.
At the age of 8, Pusarla Venkata Sindhu began playing badminton.
PV Sindhu enjoys doing yoga, meditation, and swimming to unwind.
P.V. Sindhu reached the No. 10 spot in the world in just six years of her career.
Social Media
Frequently Asked Questions