Neeraj Chopra | Biography, Age, Birthday, Olympics, Family

Sankruti Kamble Tring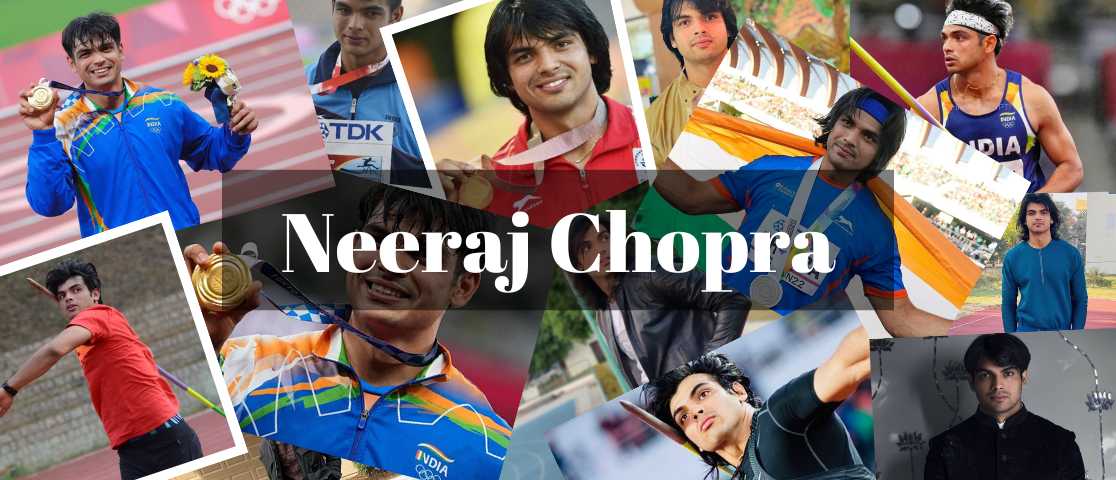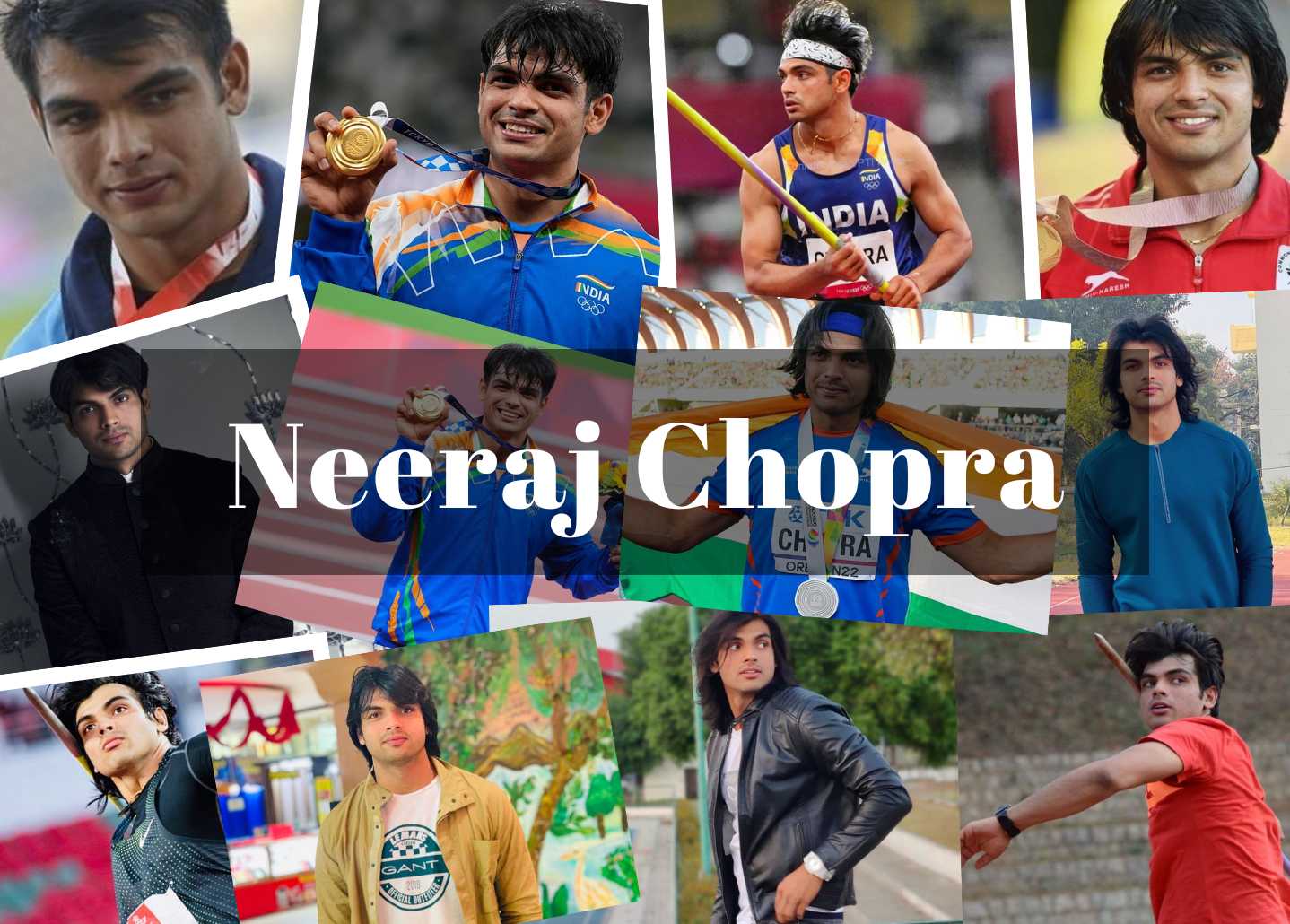 Neeraj Chopra's Age and Biography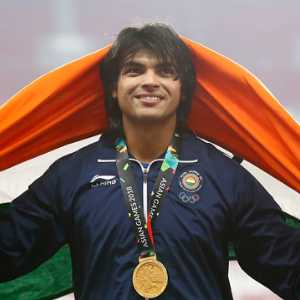 Neeraj Chopra is one of the biggest superstars in sports in recent times. Neeraj Chopra's biography not only includes about Neeraj Chopra's birthday and family details but also his achievements, struggles, and controversies.

Neeraj Chopra has brought a gold medal for India in the international Olympics. Race. Neeraj Chopra's birthplace is Khandra, Haryana. Neeraj Chopra's birthday is on the 24th of December. Neeraj Chopra was born in the year 1997. Neeraj Chopra's age is 25 as of 2022. Neeraj Chopra's zodiac sign is Capricorn. Keep reading to know Neeraj Chopra's biography.

The current Olympic champion in the javelin throw is an Indian track and field athlete named Subedar Neeraj Chopra PVSM VSM was born 24 December 1997. Neeraj Chopra, a Junior Commissioned Officer (JCO) in the Indian Army, became the nation's first track and field Olympian to take home a gold medal. In addition, Neeraj Chopra is the first Indian track and field athlete to win in the IAAF Global U20 Championships. In 2016, Neeraj Chopra set a world under-20 record with a throw of 86.48 metres, making history as the first Indian athlete to do so. Neeraj Chopra is a member of the Ror ethnic group in Haryana.

Neeraj Chopra competed at both the 2018 Asian Games and the 2018 Commonwealth Games, acting as the flag bearer in the latter and taking home gold in both competitions. Neeraj Chopra made his Olympic debut at the 2020 Tokyo Games, winning the gold medal on August 7, 2021 with a throw of 87.58 metres on his second try. Neeraj Chopra is the first Indian to have won a gold medal in his Olympic debut, the youngest Indian to have win an individual gold medal at the Olympics, and one of only two Indians (the other being Abhinav Bindra) to have done it as of 2021.

After making Neeraj Chopra's domestic debut in the 2012 National Junior Athletics Competitions and winning his first Gold medal with a record throw of 68.46 metres, Neeraj Chopra's career took off right away. Neeraj Chopra joined the national camp after achieving this goal of greater training and exposure. In 2016, Neeraj Chopra's international career took off when he captured his first-ever gold medal in the South Asian Games in Guwahati. Neeraj Chopra took home three medals at the 2017 Asian Grand Prix Series, which took place in Jinhua, Jiaxing, and Taipei, all in China. Neeraj Chopra earned two silver and one bronze. Later same year, Neeraj Chopra participated in his first IAAF Diamond League competition and placed seventh with a throw of 83.80 metres.

Neeraj Chopra won a gold medal in the Sotteville Athletics competition in France in 2018, and then Neeraj Chopra won a another gold at the Savo Games in Lapinlahti, Finland. Neeraj Chopra broke his national record by tossing 88.07 metres at the Patiala Indian Grand Prix Meet in March 2021.

Neeraj Chopra also became national hero and the first one to achieve this big position and win gold for the country. The struggles and the willingness to achieve and win for India is all that Neeraj Chopra has done. Many Celebrities and big politicians personalities post about Neeraj Chopra on every social media platform. Celebrities like Kamal Haasan, Mouni Roy, Khaleel Ahmed, etc were proud of Neeraj Chopra.

Neeraj Chopra, an Indian javelin thrower, won the gold medal on June 18 2022 at the ongoing Kuortane Games in Finland. Neeraj Chopra won the competition with a best throw of 86.69 meters, beating out the world champion Anderson Peters of Grenada and Keshorn Walcott of Trinidad & Tobago. Neeraj Chopra won the Silver Medal at the championship.

Just like Neeraj Chopra, Saina Nehwal is also one of the popular Olympic and badminton player who has performed and won for India at the BWF World Championship, for the very first time. Saina Nehwal also become the first Indian to win two gold medals at the Commonwealth games one in 2010 and the second in 2018.

Neeraj Chopra's amazing strategy and willingness are just like Viswanathan Anand's game at the 2000 FIDE World Chess Championship where he won a medal for India. Neeraj Chopra, an Olympic winner, made history once more on 24th July 2022 by winning the silver medal in the men's javelin final at the World Athletics Championships in Eugene, USA.
Keep reading to know more about Neeraj Chopra's biography, family, age, birthday, girlfriend, Neeraj Chopra's marriage, wedding, wife, height, new movies, upcoming movies, career timeline, school, college, education, and to see exclusive Neeraj Chopra photos. Book personalised video messages from below celebrities to surprise your loved ones!

Claim Your FREE Celebrity Shoutout
✕
Claim Now!
Neeraj Chopra's Family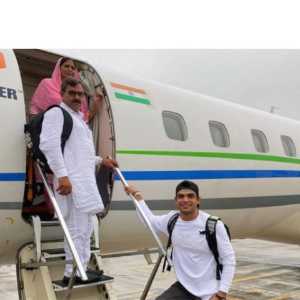 Neeraj Chopra's family is one of the primary part of Neeraj Chopra's biography. In the village of Khandra in the Haryana district of Panipat, Neeraj Chopra was born into a Ror family. Neeraj Chopra has two sisters, and the majority of his family's members work in agriculture.

In Neeraj Chopra's little village of Khandra, Neeraj Chopra's father works as a farmer. Neeraj Chopra's mother is a stay-at-home mom, and Neeraj Chopra has two sisters.

Jai Chaudhary, who used to train at Panipat Stadium and to who Neeraj Chopra was drawn immediately after seeing him, is responsible for Neeraj Chopra's interest in the javelin, which dates back to when he was 11 years old.
Neeraj Chopra's Education and Childhood
After completing his studies at Dayanand Anglo-Vedic College in Chandigarh, Neeraj Chopra was enrolled at Lovely Professional University in Jalandhar, Punjab, where Neeraj Chopra pursued a Bachelor of Arts degree.
Talk To Similar Celebrities
Neeraj Chopra's Struggles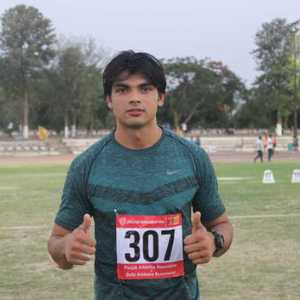 Neeraj Chopra focused his attention on another object. Neeraj Chopra wasn't interested in jogging, but when he watched several seniors training at the stadium, he nearly immediately fell in love with the javelin throw. Neeraj Chopra made the decision to give it a shot and began practicing regularly. Thanks to his performance at the World U-20 Championship in Poland, he got his first taste of triumph. In doing so, he still holds the Junior World Record with a throw of 86.48 meters. He then achieved a string of victories in other competitions. Along with winning the top spot in the 2017 Asian Championships, his other accomplishments include gold medals at the 2018 Commonwealth Games and the Asian Games. He is a 2018 Arjuna Award recipient as well.

Unfortunately, as a result of these events, his life took a turn, and he had multiple depressing periods. His right throwing arm's elbow had arthroscopic surgery. A year before the Olympics, a procedure might seriously undermine an athlete's confidence. Neeraj Chopra, though, wasn't ready to give up. He felt sure of his skills and resolved to make a stronger recovery. Due to this injury, he had missed about eight months of competitions. When questioned about how he managed to make an amazing throw while having to refrain from playing the sport. After recovery Neeraj Chopra came back with the amazing energy.
Neeraj Chopra's Career
Neeraj Chopra's Early Training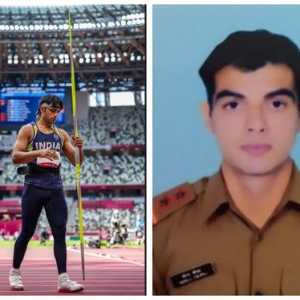 Neeraj Chopra's father registered him in a gym at Madlauda when neighbourhood kids made fun of Neeraj Chopra for being overweight as a child. Neeraj Chopra then enrolled in a gym in Panipat. Neeraj Chopra observed some javelin throwers while playing at Panipat's Shivaji Stadium and started competing himself.

In the winter of 2010, Neeraj Chopra visited the adjacent Panipat Sports Authority of India (SAI) facility, where javelin thrower Jaiveer Choudhary discovered his early promise. Jaiveer Choudhary, who was inspired by Neeraj Chopra's ambition and saw that he could throw 40 metres without any training, became his first coach. Neeraj Chopra was taught the fundamentals of the sport by Choudhary and a few other more seasoned competitors who had received training from a javelin coach in Jalandhar. Then, after convincing Neeraj Chopra's family to let him live in Panipat while honing his skills, he earned his first medal, a bronze at the district championships.

The 13-year-old Neeraj Chopra was accepted to the Tau Devi Lal Sports Complex in Panchkula after a year of training with Choudhary. At the time, the sports facility was one of just two buildings in Haryana that had a synthetic runway. Neeraj Chopra trained there with running coach Naseem Ahmad, who made him practice the javelin throw and long-distance running at the same time. Neeraj Chopra and another javelin thrower Parminder Singh obtained recordings of the Czech champion Jan Zelezny and tried to imitate his technique because Panchkula lacked a dedicated javelin instructor. Initially at Tau Devi, Neeraj Chopra normally threw distances of about 55 metres, but Neeraj Chopra rapidly expanded his range and on October 27, 2012, in Lucknow, at the National Junior Athletics Championships, won gold with a distance of 66 metres.
Neeraj Chopra's International Beginnings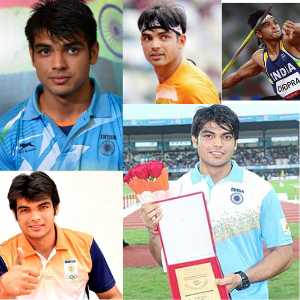 Neeraj Chopra's career on the international level was the life-changing part of Neeraj Chopra's biography.
Neeraj Chopra competed in his first international event in 2013, the Ukrainian World Youth Championships. At the Youth Olympics Qualification in Bangkok in 2014, Neeraj Chopra took home his first international medal a silver. At the 2014 Senior Nationals, Neeraj Chopra recorded his first throw of more than 70 meters.

Neeraj Chopra left Panchkula in 2016 to train at the Netaji Subhas National Institute of Sports in Patiala after placing sixth at the National Games in Kerala in 2015 and receiving a callback for the national training camp. Neeraj Chopra claims that being accepted into the national camp represented a turning point in his career because he was provided with better resources, higher-quality food, and a higher level of training than what was offered in Panchkula. Neeraj Chopra claimed that working out with javelin throwers at the national level improved his mood. Neeraj Chopra was also assigned his first dedicated javelin coach, 2010 Commonwealth Games bronze medallist Kashinath Naik, but found Naik's training regimen too difficult and resumed training on his own after a month and a half.
Neeraj Chopra in 2020 Tokyo Olympics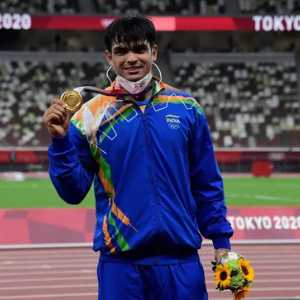 Neeraj Chopra made his Olympic debut on August 4, 2021, representing India in the Japan National Stadium. He had the best throw in his qualifying group, 86.65 metres, which earned him a spot in the final.

Neeraj Chopra became the first Indian Olympian to win a gold medal in athletics and the first Indian Olympic medalist in athletics following independence on August 7 when Neeraj Chopra threw 87.58 metres in the final.

With Neeraj Chopra's medal, India finished the Games with a total of seven medals, breaking its previous record of six medals at the 2012 London Olympics.

Neeraj Chopra's performance in Tokyo elevated him to the second-ranked position among athletes in the world for the men's javelin throw.

Neeraj Chopra also followed Abhinav Bindra, who won the gold medal in the men's 10 m air rifle event at the 2008 Summer Olympics, becoming the second Indian to win an individual Olympic gold medal. Neeraj Chopra honored former Indian Olympian sprinters Milkha Singh and P. T. Usha by dedicating his victory to them.

Neeraj Chopra is allegedly the first Indian to win an Olympic medal in track and field, but this claim is debatable. Norman Pritchard competed at the 1900 Paris Olympics while India was still ruled by the British, but the International Olympic Committee and Indian Olympic Association both recognise him as the country's first-ever track and field medalist.
Neeraj Chopra's International Records
Neeraj Chopra's Controversy
Neeraj Chopra, the gold medalist from the Tokyo Olympics, has been in the news ever since he returned to India following his historic success. After causing a significant uproar with his remarks against Pakistani javelin thrower Arshad Nadeem, Neeraj Chopra nearly got himself into another sticky situation when curator and historian Rajeev Sethi put him in a difficult situation.

Arshad Nadeem's behaviour had to be defended by the 23-year-old, who insisted that it was perfectly legal. Arshad Nadeem of Pakistan picked up my javelin before the men's final at the Tokyo Olympics, and it was a big deal. The rule states that we can retain our own personal javelin in the rack and that any other athletes may use it as well. He was getting ready for his throw, and I was getting ready for mine, so there is nothing wrong with it, Neeraj Chopra stated in a video shared on his social media page.
Neeraj Chopra's Net Worth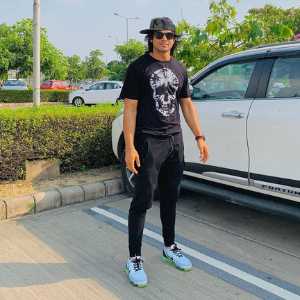 There is no question that Neeraj Chopra's $3 million net worth will rise rapidly in the next years. Neeraj Chopra has accomplished a great deal for his country that no one else has ever seen or experienced. Neeraj Chopra has amassed fortune through triumphing in several competitions and events.

Haryana Chief Minister Manohar Lal Khattar announced a cash reward of Rs 6 cr & class 1 government job and Punjab Chief Minister Captain Amarinder Singh announces a special cash reward of Rs 2 crores for Neeraj Chopra also the BCCI secretary Jay Shah announced Rs 1 Crore to Neeraj Chopra.

Neeraj Chopra is not well known for leading an extremely exotic or opulent lifestyle. Neeraj Chopra is a strong-minded, devoted individual. Anand Mahindra has offered him a brand-new XUV 700 despite the fact that Neeraj Chopra already has one or two cars in his collection and after he won the gold medal.

Neeraj Chopra lives in his native place Panipat, Haryana. Neeraj Chopra also has a residence in his community.
Neeraj Chopra's Achievements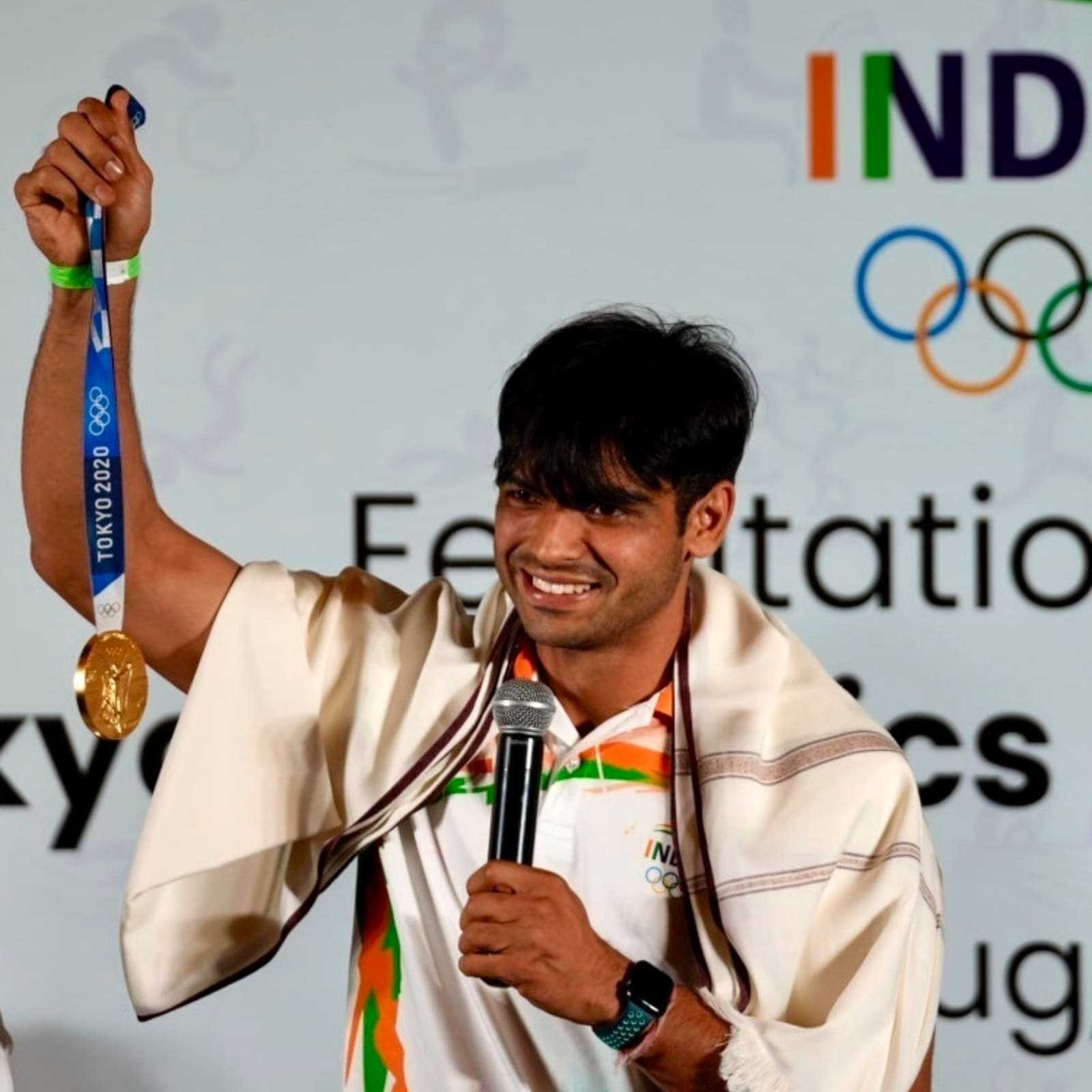 Finished the 2013 World Youth Championships in 19th place after travelling 66.75 metres.
2015 Asian Championship, ninth place after covering a distance of 70.50 metres.
Neeraj Chopra also established a junior world mark by winning the gold medal at the 2016 IAAF World U20 Championships.
Neeraj Chopra won gold in the javelin throw at the 2016 South Asian Games by a distance of 82.23 metres.
Neeraj Chopra won Silver at the 2016 Asian Junior Championships in Ho Chi Minh City, Vietnam.
At the 2016 South Asian Games, Neeraj Chopra won the gold medal with a power throw of 82.23 metres.
Neeraj Chopra won two silver and one bronze at the 2017 Asian Grand Prix Series.
Neeraj Chopra won a gold medal in the 2017 Asian Athletics Championships by covering a distance of 85.23 metres.
In 2018, Neeraj Chopra received the Arjuna Award in his honour.
Neeraj Chopra also received the Major Dhyan Chand Khel Ratna Award for Outstanding Sporting India in 2021 and the 2020 Republic Day Honours.
Neeraj Chopra also received Padma Shri Award in 2022 by Indian President Ramnath Kovind.
Neeraj Chopra also joins the CRED campaign and highlights the benefits of using CRED.
4 Amazing Facts About Neeraj Chopra
Neeraj Chopra, one of the fittest athletes, was overweight as a child. His grandma loved to feed dishes while trying to lose weight, as is the case with every child's tale. Neeraj Chopra even adored the meals that his grandmother made. When Neeraj Chopra was 12 years old, Neeraj Chopra had acquired approximately 90 kg. Neeraj Chopra eventually started practising the javelin throw and became physically fit.
Neeraj Chopra has already reached the skies with his power in junior level performances because there is no ceiling. Yes, even before the much-publicized Olympic gold. Neeraj Chopra won a gold medal at the IAAF World U-20 Championship in Poland thanks to a fantastic throw that reached 86.48 meters. India, therefore, won its first gold medal in athletics on the international scene. India should be proud because it set a new record in that particular category.
Previously, great trainer Garry Calvert, who passed away in 2018, trained Neeraj Chopra. Neeraj Chopra is currently being trained by German Uwe Hohn, a retired coach with a successful athletics background. In the javelin throw, Neeraj Chopra had breached at about the 100-meter mark.
After winning gold in the 2018 Gold Coast Commonwealth, Neeraj Chopra was given the Arjuna Award.
Social Media
Frequently Asked Questions