Kieron Pollard | Cricketer, Age, Biography, Sixes, Wife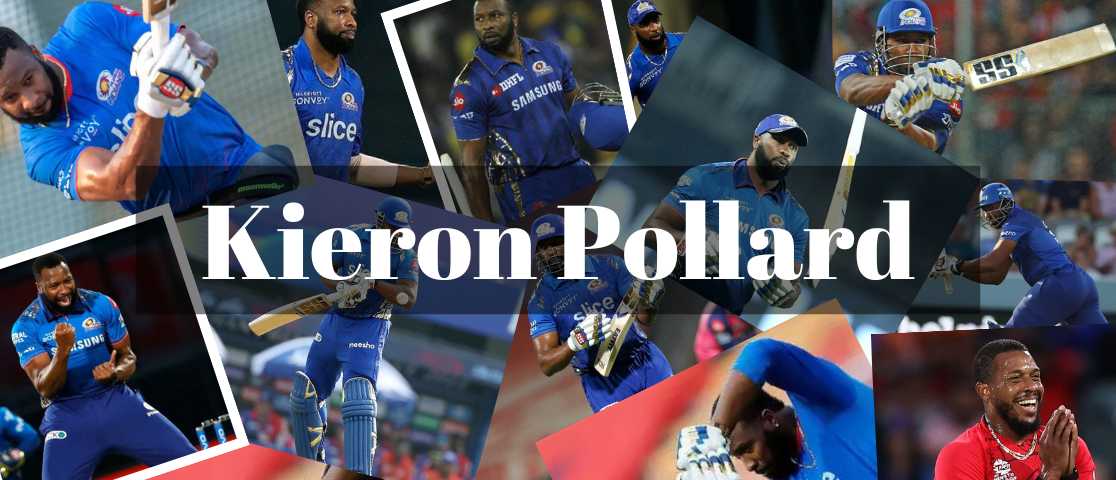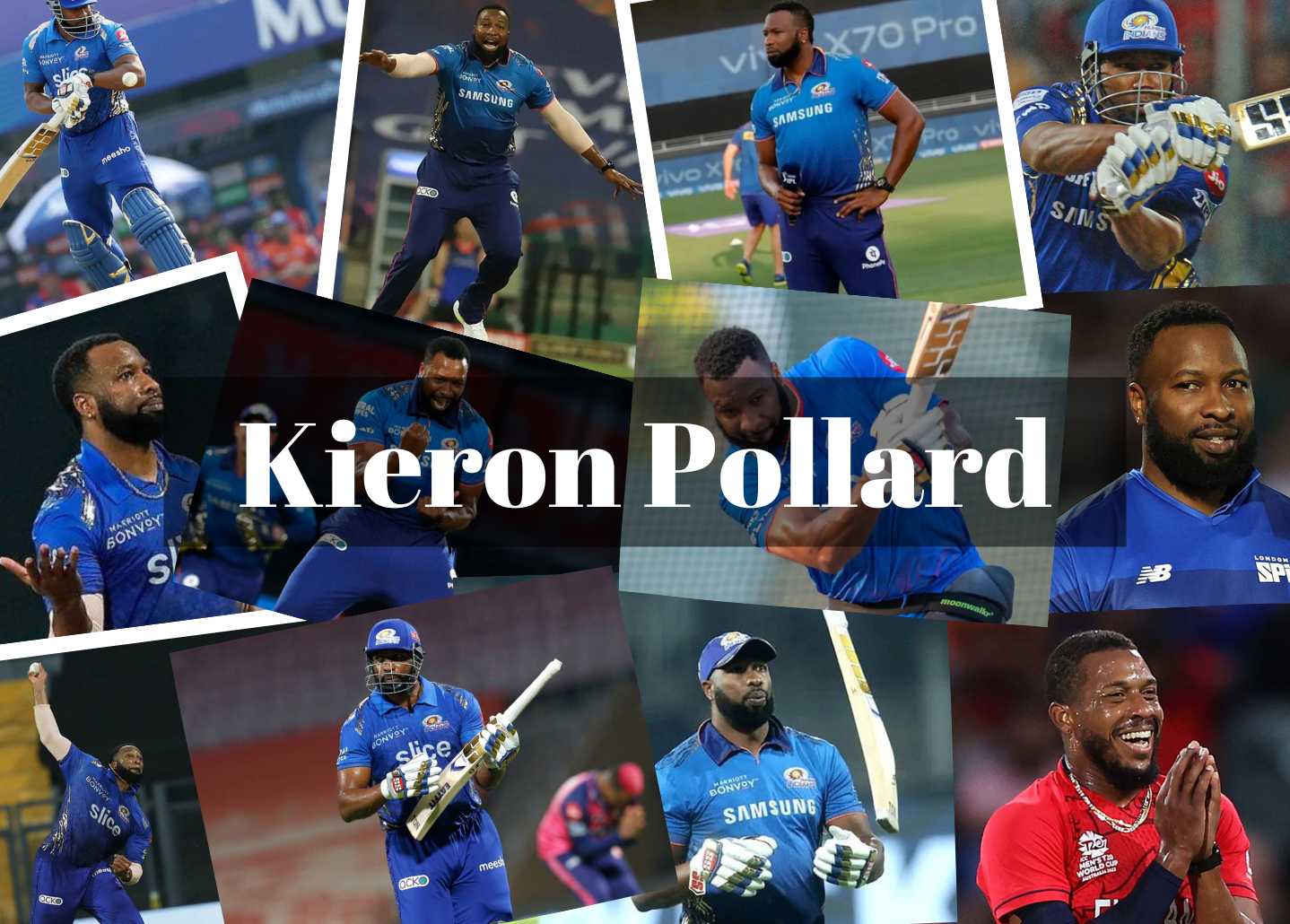 Kieron Pollard's Biography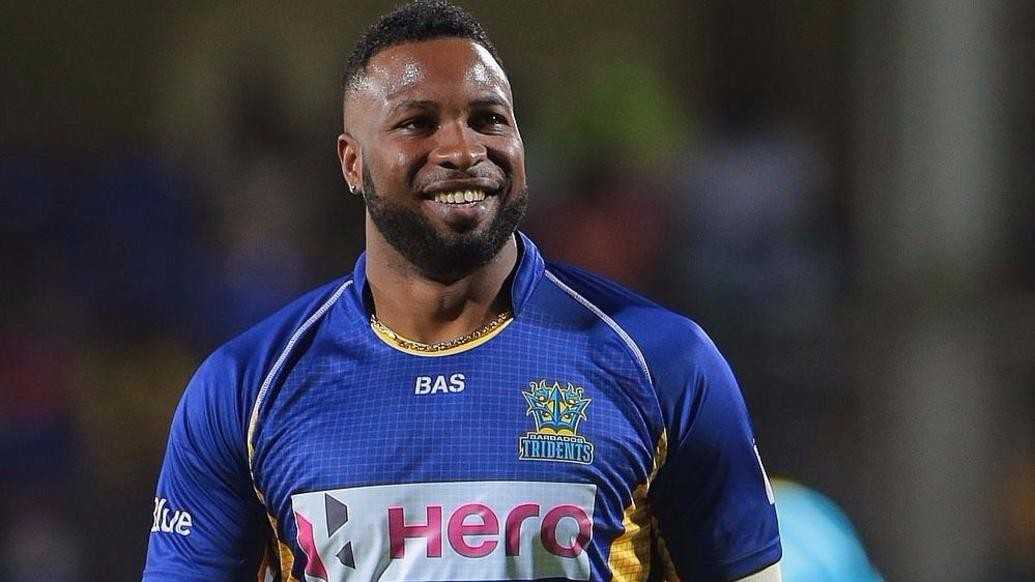 Kieron Pollard, a former cricket player from Trinidad. Kieron Pollard's birthdate is 12 May 1987. Kieron pollard's full name is Kieron Adrian Pollard. Kieron Pollard's age is 35 years old as of 2022. Kieron Pollard was born in Tacarigua, Trinidad and Tobago. Kieron Pollard's hometown is Tacarigua, Trinidad and Tobago. Kieron Pollard's father's name is not known but his father died in 2021. Kieron Pollard's mother's name is Hazel-Ann Pollard. Kieron Pollard has two sisters. Kieron Pollard's wife is Jenna Ali. Kieron Pollard's son's name is Kaiden. Kieron Pollard's nicknames are Pollard, Destroyer, Polly, and Bigman.


Kieron Adrian Pollard, a former cricket player from Trinidad, was born on May 12, 1987. He has led Trinbago Knight Riders in the CPL and the West Indies cricket team in limited overs play. He is an all-around right-arm medium-fast bowler. He was acquired by the Southern Redbacks and Somerset for their respective domestic Twenty20 campaigns during the 2009 Champions League. While playing for Mumbai Indians in the 2010 Indian Premier League, he earned a joint-highest salary.
He was appointed the team's captain for the West Indies Twenty20 International (T20I) and One Day International (ODI) competitions in September 2019. He became the first player to play in 500 Twenty20 matches in March 2020. He has never played test cricket because his style is clearly better suited to the limited overs variety, where he has had a long international career. He became the third batsman, after Herschelle Gibbs and Yuvraj Singh, to hit six sixes in a single over in international cricket during a match against Sri Lanka in March 2021.

He played in 100 T20I matches for the West Indies for the first time in February 2022 during the second game against India. After playing for the Mumbai Indians for 13 seasons and making his international cricket retirement announcement on April 20, 2022, Pollard made his IPL retirement announcement on November 15, 2022. He is currently Mumbai Indians' new batting coach.

Kieron Pollard Family and Kieron Pollard Education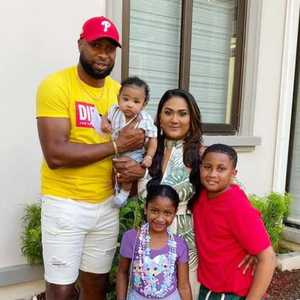 Kieron Pollard was born in Tacarigua, Trinidad and Tobago, and was raised there by his lone mother in a deprived household with his two younger sisters. Kieron Pollard was born in Tacarigua, Trinidad and Tobago. Kieron Pollard's hometown is Tacarigua, Trinidad and Tobago. Kieron Pollard's father's name is not known but his father died in 2021.

Kieron Pollard's mother's name is Hazel-Ann Pollard. Kieron Pollard has two sisters. Kieron Pollard's wife is Jenna Ali. Kieron Pollard's son name is Kaiden. Kieron Pollard has two sons and a daughter. Kieron Pollard's wife is Jenna Ali.

Kieron Pollard wife Jenna Ali
It will be reasonable to first gain some background knowledge on Jenna Ali before delving directly into Kieron Pollard and his wife's love story. Well, Tacarigua, Trinidad & Tobago, where Jenna Ali was born, is home to many successful businesspeople. She is the proud owner of KJ Sports and Accessories Ltd., a well-known sports brand in the nation. In addition, she is a frequent user of social media and enjoys posting glamorous images of herself dressed beautifully.

During a game between West Indies and South Africa, Kieron Pollard and his wife Jenna Ali initially became acquainted. The well-known businesswoman, together with her father and a few of her friends, watched the game. One of her friends, Mariah, had a close relationship with Kieron Pollard through her husband. He had planned a get-together for his good friend Kieron Pollard, his wife Mariah, and Jenna, Jenna's friend.

Jenna had previously mentioned her first meeting with her husband, Kieron Pollard, in a media portal interview and had said that she was incredibly anxious. She acknowledged that Kieron Pollard's height was what initially drew her to him, though.
After several encounters, Kieron Pollard and Jenna Ali developed a romantic relationship. Initially just friends, they quickly developed into lovers who yearned for each other's affection. As a result of playing the hard to get game, Kieron Pollard and Jenna Ali decided to go on a date.

Like every partner in the world, Jenna Ali worried about telling her boyfriend to meet her parents when they first started dating before they became a couple. Kieron Pollard felt the same way. She had therefore made the choice to introduce Kieron Pollard to her parents as a friend. While Jenna's father never voiced any concerns about her relationship with Kieron, she preferred to wait until she was sure of it before disclosing anything to her mother.

Kieron Pollard, a batsman for the Mumbai Indians, wed Jenna Ali, his true love, on August 25, 2012. After nearly seven long years of dating, the couple had made the crucial decision to jump. Another compelling reason for Kieron and Jenna to think they were meant to be together was the fact that they had already given birth to their first child, Kaiden Pollard, at the time of their wedding.

Kieron Pollard Cricket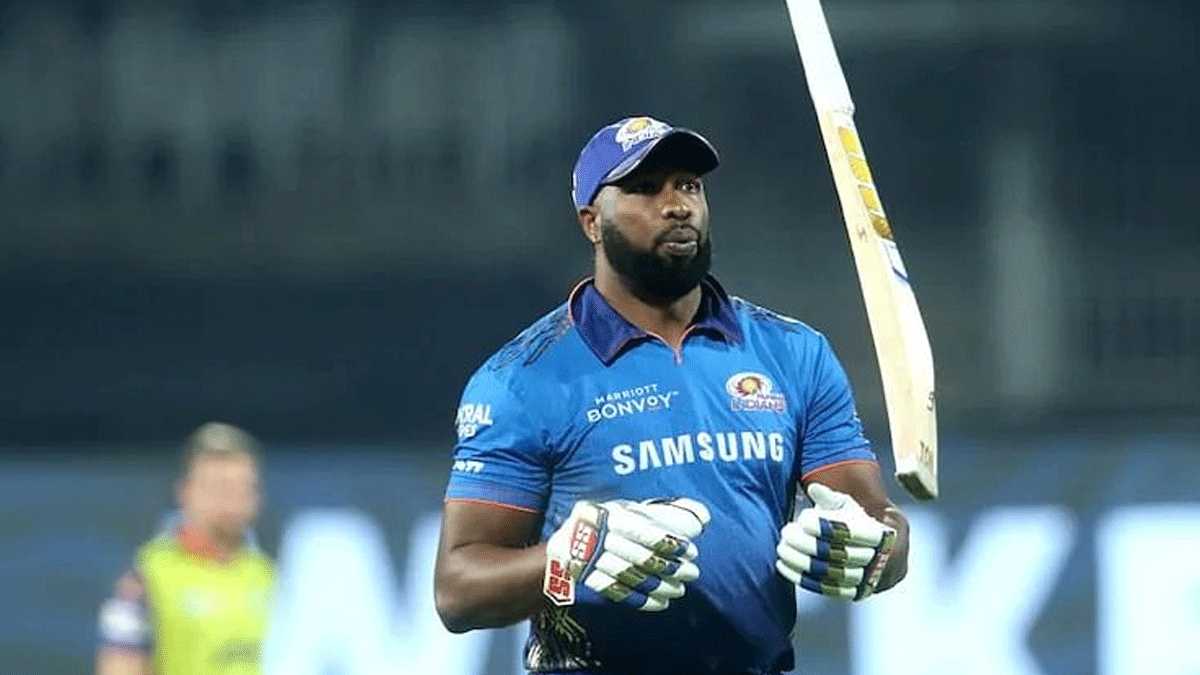 Middle-order batsman and right-arm medium-pace bowler Pollard is renowned for his all-around abilities. On July 25, 2006, he made his international debut for Trinidad & Tobago against the Cayman Islands squad in a T20 encounter. In January 2007 against Barbados, he played his first first-class and List A match. The first time Pollard played for his country was in an ICC World Cup match against South Africa on April 10, 2007, and his first T20I appearance was on June 20, 2008, when Australia was touring the West Indies.

Despite never having played in a Test match, Pollard is a fantastic player in limited overs cricket. He has played for a number of franchise cricket teams, including the Trinbago Knight Riders in the Caribbean Premier League, the Welsh Fire in The Hundred, the Deccan Gladiators in the Abu Dhabi T10 League, and the Mumbai Indians in the Indian Premier League (IPL).

ODI debut: 10 April 2007 v South Africa
Last ODI Match: 1 March 2020 v Sri Lanka
T20I debut : 20 June 2008 v Australia
Last T20I Match: 6 March 2020 v Sri Lanka

Best Matches of Kieron Pollard
Kieron Pollard Best Match on 11 March 2011- West Indies v/s Ireland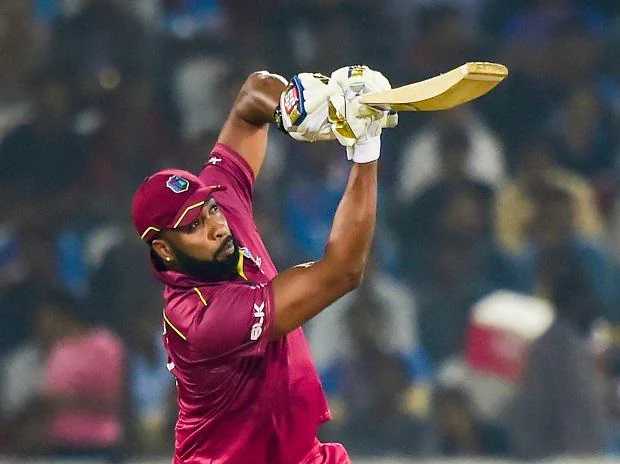 While Pollard made his ODI debut as a teenager at the 2007 World Cup in his country, the right-hander didn't make his mark on a significant international event until about four years later. And he did it in grand fashion, teaming up with fellow dasher Devon Smith (107 from 133 balls) to obliterate an Irish bowling lineup in Mohali with a brilliant knock of 94 from just 55 deliveries.

After 32 overs, Pollard entered the crease with the score at 130/3, but he and Smith quickly added 88 runs to assist West Indies to make a large total in the group match. After blasting eight boundaries and five enormous sixes in what was an amazing individual exhibition of power-hitting, Pollard was eventually removed in the penultimate over, but not before he had made his mark on the greatest stage of them all.

Kieron Pollard Best Match on 11 December 2011 - West Indies v/s India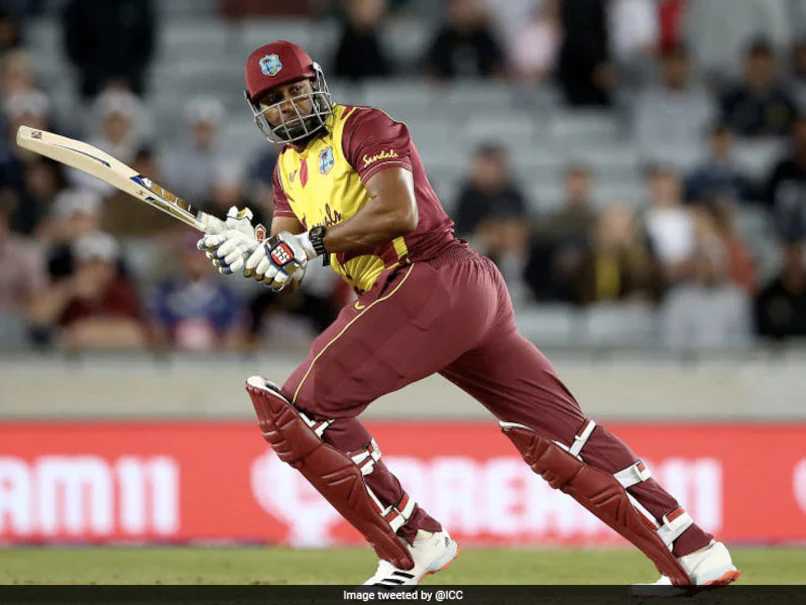 At the close of 2011, Pollard joined the West Indies on their tour of the subcontinent. It was clear that the attacking middle-order batsman enjoyed playing in India. While the Caribbean team's tour did not go as planned—India won the ODI series 4-1 thanks to dominant performances from players like Virender Sehwag, Rohit Sharma, and Virat Kohli—Pollard was one foreign player who stood out.

The most by a West Indies player, he scored 199 runs off of five hits, including a career-high 119 in Chennai's decisive ODI.The Trinidadian also demonstrated his versatility by playing a more cautious knock against the potent Indian team; it wasn't the typical stand and deliver type of innings we had grown accustomed to.

While chasing India's respectable score of 267/6, Pollard entered the crease with his team at 36/4. He then teamed up with fellow all-rounder Andre Russell (53 off 42 balls) to help West Indies get closer to victory. Pollard put on a superb display of poise and skill, bringing up three figures and finishing with four boundaries and 10 Sixes despite the fact that it was not to be.

Kieron Pollard Best Match IPL Final 26 May 2013 - Mumbai Indians v/s Chennai Super Kings
Kieron Pollard's unbeaten innings of 60 runs from 32 balls, which earned him the match's man of the match honor, helped Mumbai defeat Chennai by 23 runs. After losing to Chennai in 2010, Mumbai won their first IPL championship while competing in their second IPL Final.

Kieron Pollard Best Match 17 August 2018 - St. Lucia Stars v/s Barbados Tridents
In his 427th game on 17 August, Windies all-rounder Kieron Pollard scored the first century of his T20 career off 53 balls. When playing for St. Lucia Stars against Barbados Tridents in the Caribbean Premier League, the 31-year-old accomplished the feat by scoring 104 runs off 54 balls, including eight sixes and six fours.

Kieron Pollard Six Sixes Match on 3 March 2021 - West Indies v/s Sri lanka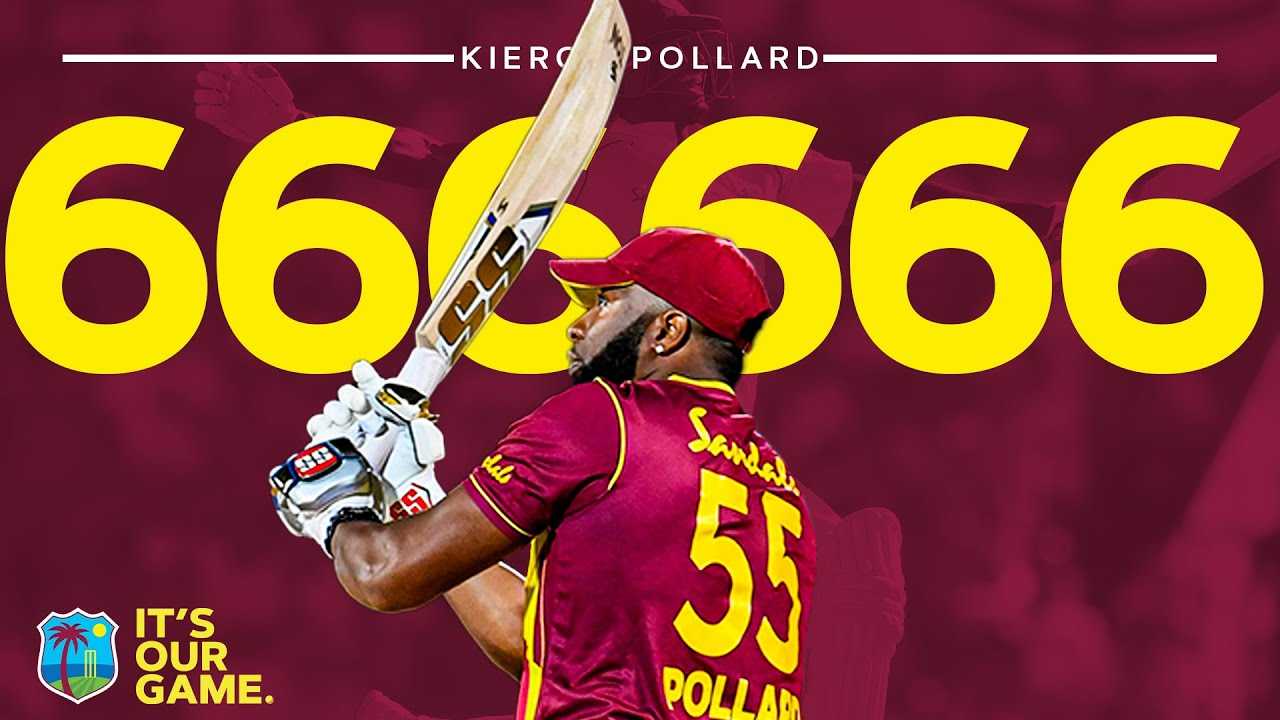 On March 4, 2021, Pollard displayed power hitting of the finest calibre during the first Twenty20 International match in Antigua. Akila Dananjaya, who had just taken a hat-trick to put his team back in the game, was the victim of Pollard's physical force in this extraordinary accomplishment.

In the first innings of the match, Sri Lanka scored a total of 131 for 9. The West Indies responded with a strong start and an opening stand of 52 runs. However, in the fourth over, they were reduced to 52 for 3 thanks to Akila's hat trick. The next over saw the West Indies lose another wicket, leaving them at 62 for 4.

In an international game, Pollard became the first West Indies hitter to hit six sixes in a single over. Pollard was however thrown out LBW on the very next delivery he faced following the achievement. In the sixth over of the West Indian run chase, the right-hander was out after being hit for 38 off 11 balls.

After only 13.1 overs, the hosts successfully batted down the 132 total that Sri Lanka had set, winning by a score of 4 wickets.


Kieron Pollard Retirement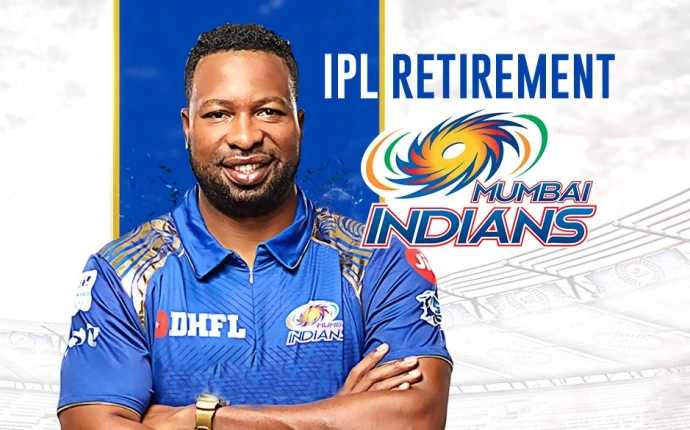 After 13 seasons of play for the Mumbai Indians, West Indies great Kieron Pollard announced his retirement from the India Premier League (IPL) on Tuesday. Pollard made the choice because he didn't see himself in MI's future plans as the organisation was going through a transformation. The all-rounder continued by saying that because to his intense attachment to the team, he is unable to imagine himself playing for any other IPL squad. Having said that, Pollard's career at MI is not done because he has been hired to serve as the team's batting coach.

With Mumbai Indians, the Windies all-rounder won five IPL championships in 2013, 2015, 2017, 2019, and 2020. Additionally, he participated in six games as the team's captain, four of which Mumbai won. In the IPL, only a select few players have played in 100 or more games for a single franchise. After participating in 189 IPL games for the Mumbai Indians, Pollard is second on the list of players who have made the most appearances for a single club.

Here is the entire statement made by Keiron Pollard, Although I plan to play for a few more years, I have chosen to stop my IPL career after speaking with Mumbai Indians. This choice was not an easy one to make. I recognize that this amazing franchise, which has accomplished so much, must change, and if I am not to play for MI anymore, I also cannot see myself playing against MI, since Once a MI, always a MI. I take this step today with hope and excitement for the future because I will be working for a company whose values are so similar to mine and where We are family.

Kieron Pollard Stats (as of October 2022)
Kieron Pollard Stats (Batting)
Kieron Pollard Stats (Bowling)
Kieron Pollard Controversies
Kieron Pollard and Mitchell Starc
In his cricketing career, Pollard has likely been involved in the largest controversy. The incident happened in the 2014 season of the Indian Premier League (IPL). During a game between the Mumbai Indians (MI) and Royal Challengers Bangalore, Pollard lost his composure and flung his bat towards the opposing bowler, Mitchell Starc (RCB). This took place despite Pollard stepping out and requesting to bowl again in the middle of his run-up after Starc flung the ball at the stumps.

Pollard has mouth tape on.
A mouth tape was once on Pollard when he entered the field during a match between the Mumbai Indians and Royal Challengers Bangalore in the IPL. After a fight with fellow countryman Chris Gayle, Pollard was asked to stop talking by the on-field umpire, which led to the incident in 2015. Pollard and Gayle got into a fight before he entered the field with a mouth tape, which caused the officials to ask him to be quiet.

After the umpire declines to call a wide, Kieron Pollard leaves the field.
After Dwayne Bravo bowled a wide ball to Kieron Pollard, who anticipated that it would be deemed an illegal delivery, the incident occurred. Pollard anticipated a wide call on this second consecutive delivery, but umpire Nitin Menon never made one. Pollard reacted by dramatically raising his bat in the air. The two umpires on the field then met to resolve the conflict.

Kieron Pollard's Net Worth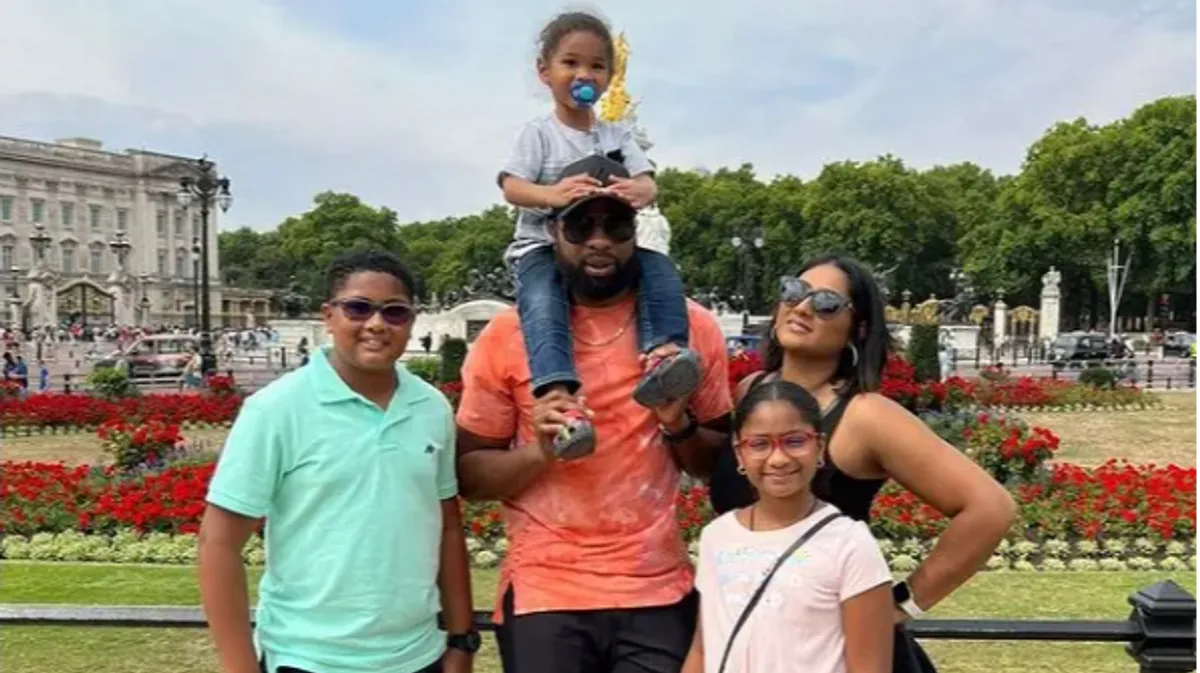 Mr. Kieron Pollard's overall net worth is projected to be 18 million dollars, having increased by 170% during the last few years. Cricket is the primary source of his income and wealth. Additionally, Mr. Kieron Pollard has a very high brand value and is the most well-liked player in the world.

Additionally, he makes a sizable chunk of money from the Indian Premier League and numerous international and national cricket matches (IPL). Mr. Pollard also pays a hefty sum of money to endorse numerous products.

According to estimates, both Kieron Pollard's income and net worth have increased by 170% during the last few years. In Trinidad & Tobago's Tacarigua, Kieron Pollard resides. He purchased this opulent home. He also owns many real estate properties in other nations. Kieron Pollard's car collection is just average. He is the owner of several of the world's top premium vehicles. BMW M3, Audi R7 are some of Kieron Pollard's car brands.

Kieron Pollard Awards and Achievements
Man of the match award.
Altroz Super Striker of the match award.
Kieron Pollard Records
Twenty20 player of the season 2009-2010.
Caribbean Twenty20 player of the series 2012-2013.
In 2014-2015 Ram Slam T20 challenge player of the series.
Caribbean premier League player of the series in 2020.
Kieron Pollard Interesting Facts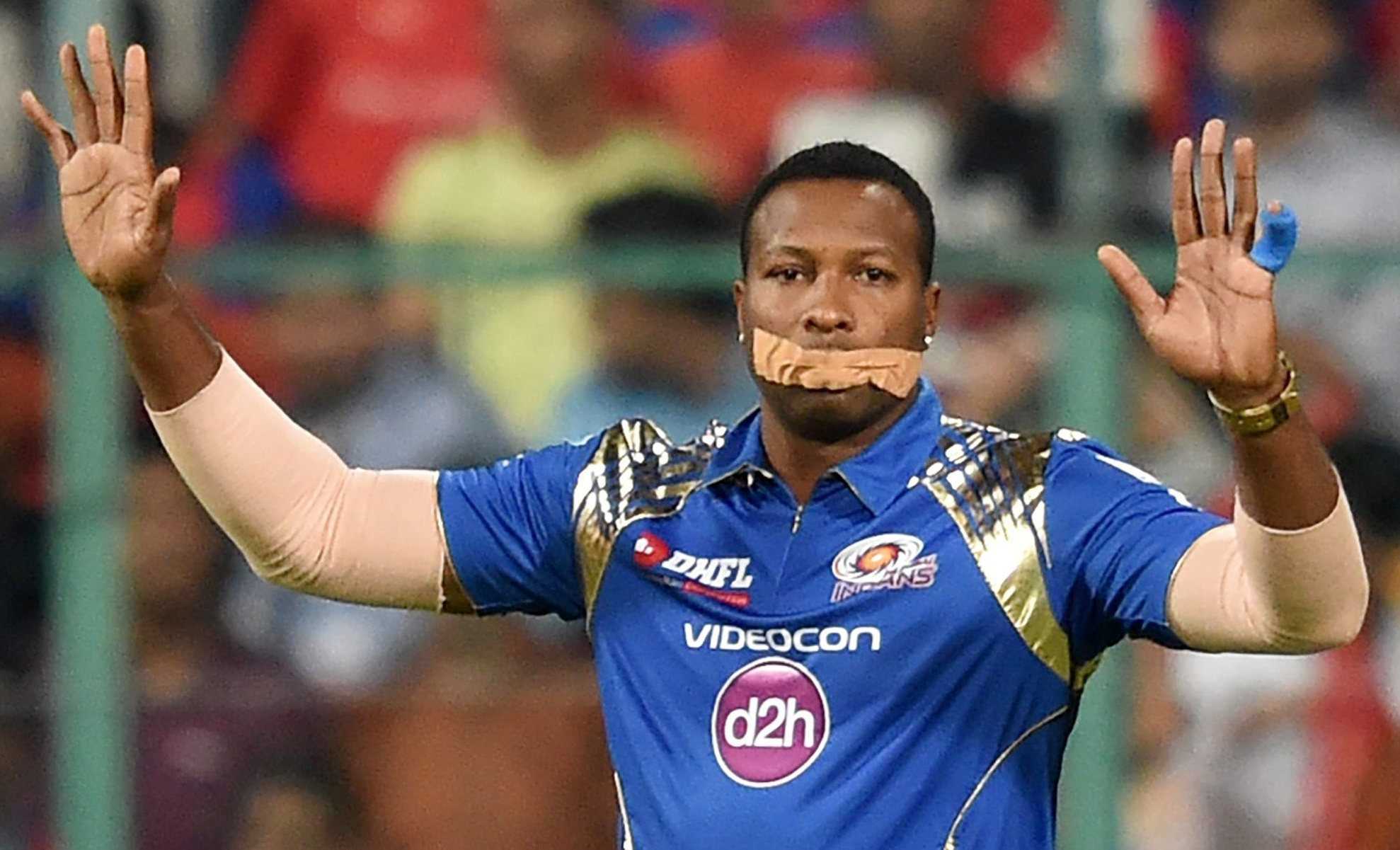 The first West Indies player to play in 100 T20 Internationals is Keiron Pollard.
In a single over of international cricket, Pollard is one of just four players to hit six sixes.
One of the team's important players who helped them win the 2012 ICC T20 Cricket World Cup was Pollard.
At the 2007 World Cup, Kieron Pollard becomes the third West Indian player to make his senior international debut.
Pollard is the fifth player from outside of the IPL to reach 3000 runs.
The only international player with more than 150 wins for a single IPL franchise is Pollard.
Social Media
Frequently Asked Questions