Jeakson Singh | Football, Career, Age, Biography, Net Worth

Violeena Vargav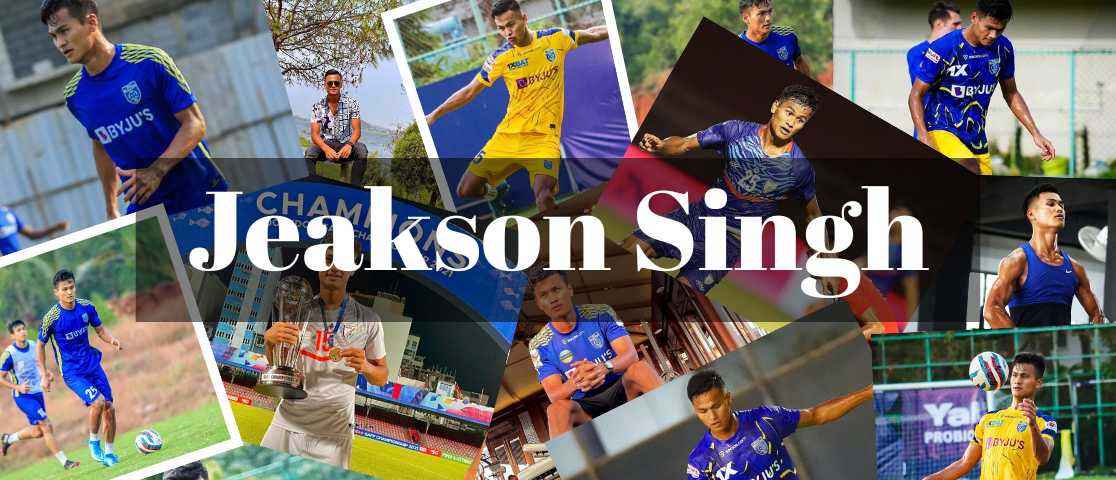 Jeakson Singh's Biography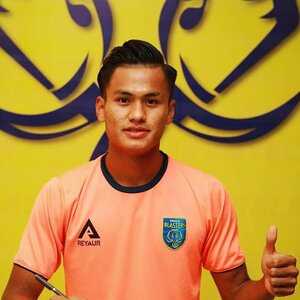 Jeakson Singh is an Indian Professional Footballer. He is a defensive midfielder for Kerala Blasters of the Indian Super League and the Indian National Team.

Jeakson Singh's full name is Jeakson Singh Thounaojam. Jeakson Singh's birthday is on 21 June 2001. Jeakson Singh's age is 21 years as of 2022. Jeakson Singh's birthplace is Thoubal, Manipur, India. Jeakson Singh's zodiac sign is Gemini. Jeakson Singh's height is 1.86 m or 6'1 inches. Jeakson Singh's religion is Hinduism.

In the Indian Super League, Jeakson Singh Thounaojam is a midfielder for Kerala Blasters. At the 2017 FIFA U-17 World Cup, he scored India's first-ever goal in a FIFA competition against Colombia.
Claim Your FREE Celebrity Shoutout
✕
Claim Now!
Jeakson Singh's Family and Jeakson Singh's Education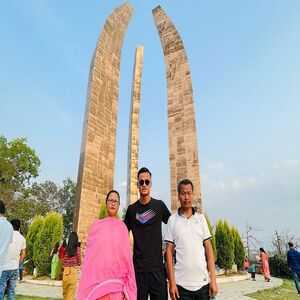 Jeakson Singh's father's name is Deben Thounaojam and his mother's name is Bilashini Devi. His father was a player for the Manipur clubs Manipur Police and NISA. The family's main provider is his older brother, Jonichand Singh, a former India under-19 football player who now competes for Peerless in the Calcutta Football League. After having a brain hemorrhage a few years ago, Jeakson's father was forced to abandon his position in the public sector. He is currently employed as a farmer close to Imphal. Amarjit Singh Kiyam, the captain of the Indian under-17 team is Jeakson's first cousin

Jeakson Singh's mother, Bilashini Devi, stated she and her husband, Deben Singh, wanted their son to work in government, but he was adamant about playing football. Even as a young child, he was so obsessed with football that when his parents asked him to quit playing and focus on his education, he went more than two days without eating.
Talk To Similar Celebrities
Jeakson Singh's Career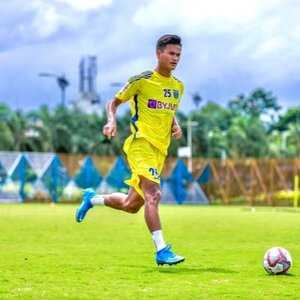 Jeakson Singh, who was raised in a football-crazy Manipur family, was first exposed to the game by his father, a coach. He left his birthplace in the Thoubal area when he was eleven years old and travelled all the way to Chandigarh to enrol in the CFA, or Chandigarh Football Academy. He stayed at CFA for about five years before joining the Minerva Punjab academy, where he played for their youth squad.

Jeakson Singh played a significant role in the club's academy team, which went on to win back-to-back AIFF U-15 & U-16 Youth League championships. Jeakson was chosen to play for the Indian Arrows, an All India Football Federation-owned squad made up of India's under-20 players, on loan from Minerva Punjab after the FIFA U-17 World Cup. Against Chennai City in the season opener for the Arrows, he made his first-ever professional debut for the team. He got the game going for Indian Arrows, who prevailed 3-0.
Domestic Career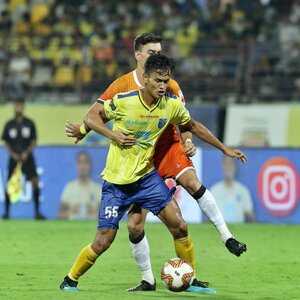 Jeakson Singh's signing by Kerala Blasters was announced in October 2018. After being added to the reserve team, he played 5 times for them in the I-League 2nd Division. He was once more loaned to Indian Arrows after the season to acquire some playing action.

For the 2019–20 Indian Super League, newly appointed Blasters coach Eelco Schattorie elevated Jeakson Singh to the senior squad. On October 20, 2019, he faced ATK and began, making him the Blasters' second-youngest player behind Dheeraj Singh. Before being replaced by Sahal Abdul Samad, he played 82 minutes in the defensive midfield position as Kerala Blasters defeated ATK 2-1 at home. Later, he received the Emerging Player of the Game honour. He played in 13 games in his first season for the senior team, largely in his natural defensive midfielder position. The Blasters had a bad season, but he was one of their bright lights.

The Blasters announced on December 12th, 2020, that they had extended Jeakson Singh's contract through the 2023 season. He scored his first goal for the Blasters and his first goal in the Indian Super League on December 20 against East Bengal after replacing Rohit Kumar in stoppage time, tying the game at 1-1. He had a strong performance against Hyderabad on December 27, 2020, and Jeakson was named Man of the Match as the Blasters recorded their first victory of the season by a score of 2-0. On January 20, 2021, Jeakson faced Bengaluru in the Southern Derby and played his maiden career center-back match.

Jeakson Singh took part in all three of the Blasters' games during the 2021 Durand Cup after being named to the team. On November 19, 2021, he participated in his first league game of the 2021–22 campaign against ATK Mohun Bagan, in which they lost 4-2. He assisted lvaro Vázquez, who scored the second goal in a 3-0 victory over Mumbai City FC, on December 19. On January 2, 2022, Jeakson scored his first goal of the year against FC Goa, and the game ended in a thrilling 2-2 draw. He and Puitea forged a strong midfield tandem that propelled the Blasters to the championship game, where they fell to Hyderabad on penalties.

Jeakson Singh extended his contract by three years on April 25, 2022, keeping him with the team through 2025.
International Career
Jeakson Singh competed for the India under-17 team at the FIFA U-17 World Cup that was held in India in 2017. He scored India's first-ever goal in a FIFA World Cup match against Colombia on October 9, 2017, in India's second game of the competition. His header from a corner in the 82nd minute gave India the equalizer, but they gave up again a minute later and lost 2-1 as a result. Later, Jeakson participated in the Indian under-20 and under-23 teams.

Jeakson Singh was put on the list of probable for India's World Cup Qualifier against Qatar after a breakout season with Kerala Blasters in the 2019–2021 season, but he didn't make the final roster. Jeakson was a member of the final roster for India's friendly against Oman and the UAE in March 2021. On March 25, 2021, he made his debut in a 1-1 tie with Oman.

Jeakson Singh was selected for the 23-man Indian team to compete in the SAFF Championship in the Maldives in 2021. He made his lone appearance in the competition by substituting against Nepal in the championship game, which India won 3-0. Prior to India's two friendly games against Bahrain and Belarus in March 2022, coach Igor Timac once more picked him for the national squad. In India's 4-0 victory against Hong Kong in the 2023 AFC Asian Cup qualification game, Jeakson assisted Sunil Chhetri on his second goal.
Jeakson Singh's Awards and Achievements
2021: Indian Super League runner up
2021: SAFF Championship
Jeakson Singh's Net Worth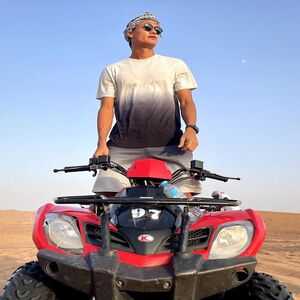 Indian professional footballer Jeakson Singh Thounaojam represents Kerala Blasters in the Indian Super League as a midfielder. In the 2017 FIFA U-17 World Cup versus Colombia, he scored India's first-ever goal in a FIFA competition.

Jeakson Singh's net worth is estimated approximately to be $1.5 million US or 10 Crores INR, as of 2022. Jeakson's main source of income is his football career.

On his Instagram page, Jeakson Singh posts his photos and videos. He is quite well-liked on social media. He has a sizable fan base and is skilled at engrossing and entertaining them. He earns a large salary from his social media platforms. In addition, he uses advertising to promote many other companies. Through these endeavours, his net worth has improved.
Jeakson Singh's Interesting Facts
Jeakson Singh, the captain of the India U-17 team, is related to Jeakson Singh by blood. Since they were six years old, they have been playing together.
Jeakson Singh's father, Deven Singh was his first coach.
At the age of 11, Jeakson Singh left Manipur to enroll in the renowned Chandigarh Football Academy (CFA).
Due to Jeakson Singh's old coach Nicolai Adam's opinion that he was abnormally tall for his age, he was not selected for the India U-17 squad during the Chandigarh trials in 2015.
Following a stroke in 2015, Deven Singh, the father of Jeakson Singh, was forced to resign from his position with the Manipur Police.
Jonychand Singh, the brother of Jeakson Singh, had participated in 2009 Asia Cup qualifiers for India U-19. Additionally, Jonychand played for Peerless in the Calcutta Football League.
Social Media
Frequently Asked Questions