Dhruv Rathee Youtuber Girlfirend Wife Age Career Net Worth

Faraz Shaikh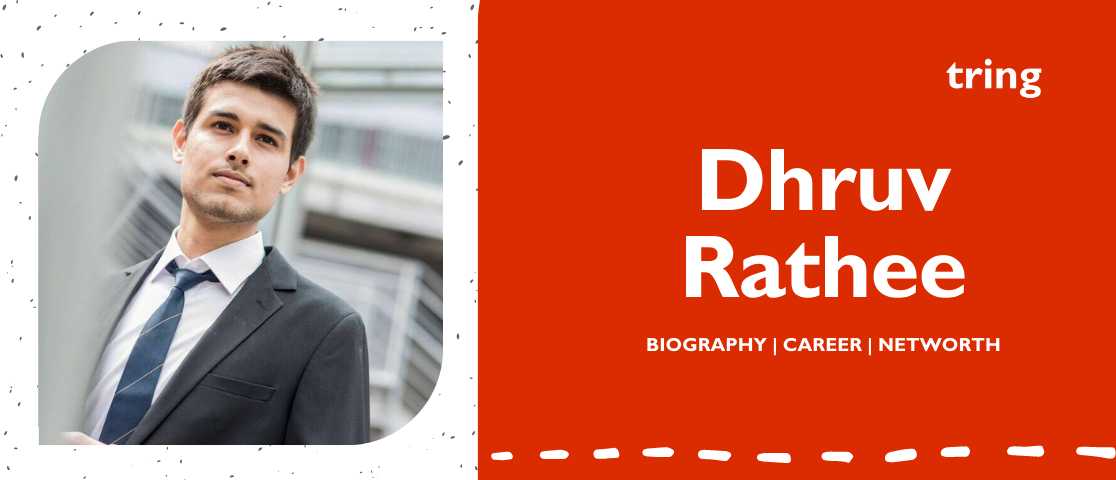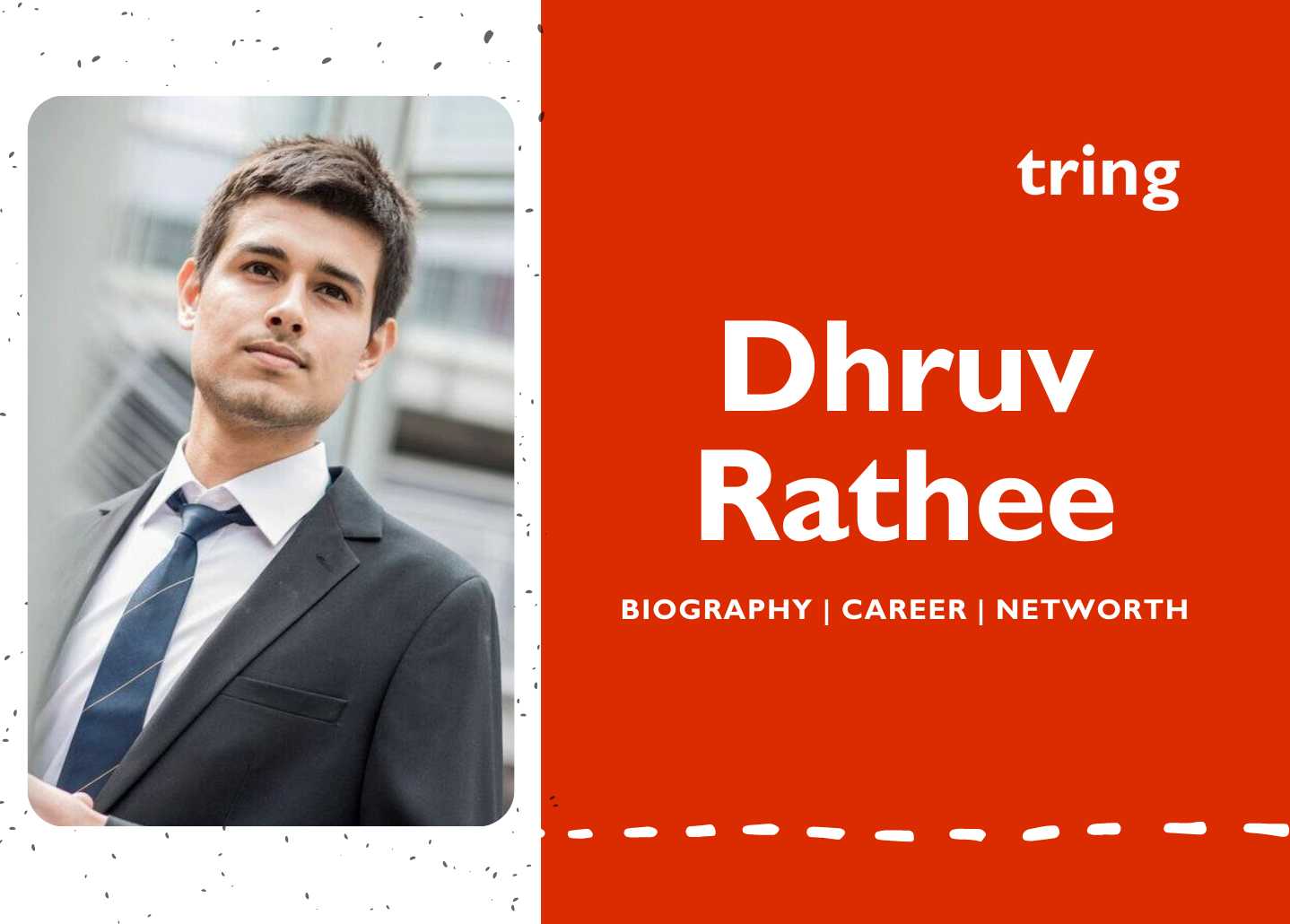 Dhruv Rathee's Biography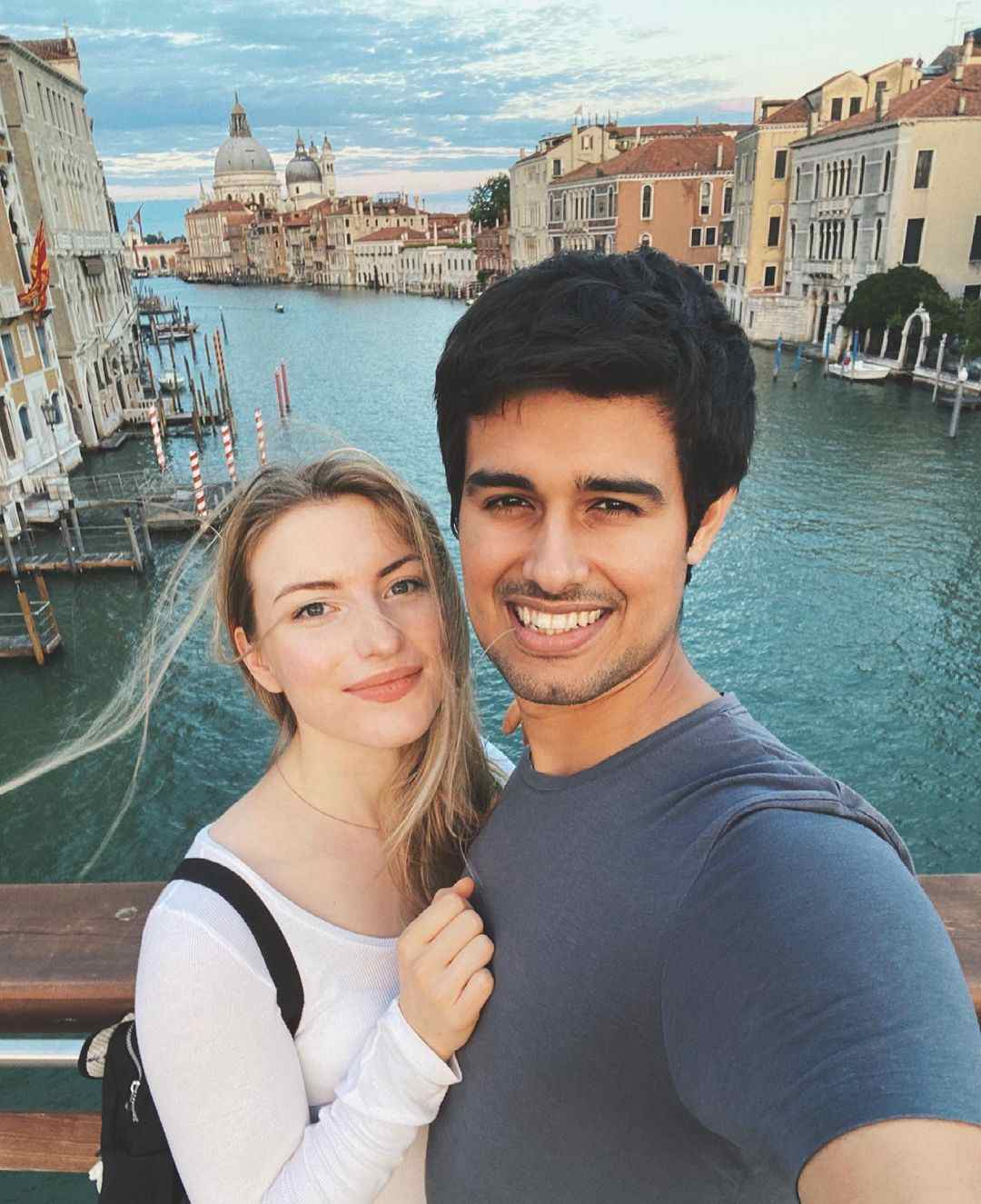 Dhruv Rathee is a YouTuber, Activist, and Mechanical Design Engineer from India who shares his thoughts on current social, political, and environmental issues.

The YouTuber was born in Haryana, India, on October 8, 1994. Since adolescence, he has actively participated in campaigns such as Greenpeace and Sea Shepherd.

During his higher education, he created a YouTube channel called Dhruv Rathee and began posting travel and photography videos with his iPhone in 2014.

Although Dhruv Rathee is an Indian by nationality, he lives in Germany and travels internationally frequently. On November 24, 2021, he married his long-term girlfriend Juli Lbr at Vienna's Belvedere Palace.

Dhruv Rathee's Age
Dhruv Rathee's age is 28 years old as of 2022. Dhruv Rathee was born on October 8, 1994. Dhruv Rathee's zodiac sign is Libra. Dhruv Rathee is from Haryana, India.
Talk To Similar Celebrities
Dhruv Rathee's Education
Dhruv Rathee did his school is A CBSE school in India. Dhruv Rathee's college name is Karlsruhe Institute of Technology in Germany. Dhruv Rathee earned a bachelor's degree in mechanical engineering from the Karlsruhe Institute of Technology in Germany, where he also earned a master's degree with a specialization in renewable energy.
Dhruv Rathee's Family
Dhruv Rathee's father's name is not known. Dhruv Rathee's mother's name is not known. Dhruv Rathee's sibling's details are not known.
Dhruv Rathee's Relationship
Dhruv Rathee and Juli Lbr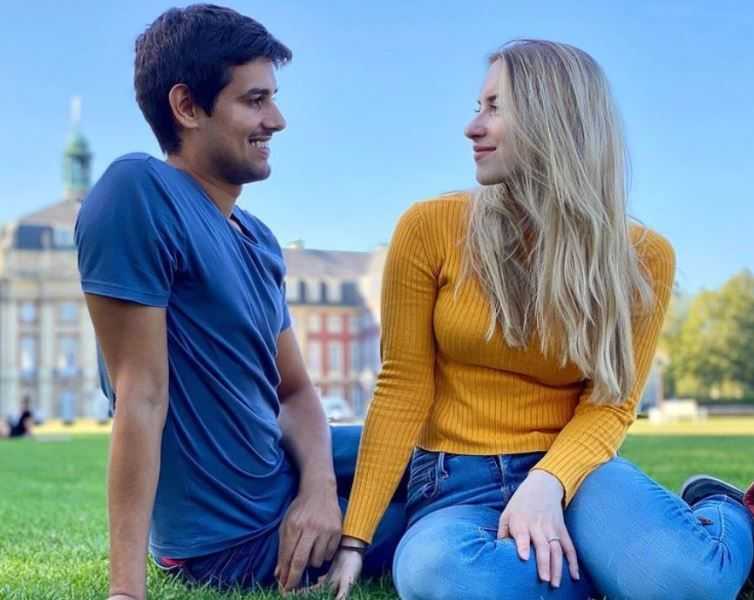 Dhruv Rathee, an Indian YouTuber known for his fact-checking and clarifying videos, wed Juli, his longtime girlfriend, on November 24. The couple shared lovely pictures from the private wedding at Vienna, Austria's Belvedere Palace. On November 26, they uploaded a vlog of the important day to their YouTube channel.

Dhruv, when he was in Germany, met Juli in 2014, which also happened to be the year he launched his YouTube channel, which now has more than 6.28 million subscribers. He didn't reveal their relationship to the public until five years later, when he posted a picture with the caption, 'After five years, she finally let me post a pic publicly.' In 2019, on Valentine's Day, he shared the image.
Dhruv posted many pictures and videos with Juli on his Instagram handle a year after he made his relationship with her public. Because the couple travels frequently, they decided to launch a new YouTube channel together in 2020. The channel features travel and lifestyle vlogs that are as entertaining as Dhruv's informative and eye-opening videos. In July 2020, Dhruv announced his YouTube channel. Dhruv and Juli collaborated on several vlogs following the announcement. Dhruv also shared videos and photos from his trip with his lady love.
Dhruv Rathee's Career
Here is a timeline of Dhruv Rathee's life, from his graduation from engineering school to his rise to fame on social media as a Youtuber

Dhruv Rathee released a video titled 'BJP Exposed: Lies Behind The Bullshit' on his YouTube channel in 2014, criticizing Narendra Modi's government, which had been elected that year.
Dhruv Rathee posted a series of videos on YouTube highlighting facts about the Uri attack (2016), the Indian Line of Control strike (2016), Indian banknote demonetisation, and the Gurmehar Kaur row (2016). He introduced Pee News, a satirical 'fake news' segment criticizing the BJP government and Hindutva politics.
He also started a show called 'The Dhruv Rathee Show,' in which he continued to criticize the central government, but it has since been cancelled. Dhruv wrote opinion columns for ThePrint from 2017 to 2020.
Dhruv Rathee has shifted away from his diatribe-style videos that solely highlight the Central Government of India over the years. His videos now cover a broader range of topics, such as ground reports, current affairs, society, philosophy, personal finance, the environment, geopolitics, history, video biographies, and so on.
His videos also feature a lot of animated graphics. He prefers to label his videos as 'educational' and 'informative' at the end of each one.
He also hosts two shows on Deutsche Welle: DW Travel and Decode with Dhruv on Netflix India.
A Spotify-exclusive podcast called Maha Bharat with Dhruv Rathee examines how things work in India. Some of the topics he has covered since April 2020 include the following: Why is India a Republic? What exactly is Sensex? What becomes of your taxes? Why are power supplies so bad? and many others. The majority of podcasts are no more than thirty minutes long.
Rathee created a video in November 2020 that featured actress Kangana Raunat, and as a result, he became embroiled in an online feud. He chastised Kangana in the video for hypocrisy and embellishment. She reacted to his video by claiming Dhruv had taken money to make the video and that she could jail him for it.
Dhruv Rathee is a firm believer in speaking truth to power and promoting progressive values such as democracy, rationalism, and critical thinking through his videos. More or less, his educational qualifications and life experiences have had a significant impact on who he is now.
Dhruv Rathee's Career Timeline
Dhruv Rathee's Controversies
Dhruv Rathee is frequently chastised for his anti-government views and bias towards a particular political party.
An advocate on behalf of Vikas Pandey, a self-described 'Bharatiya Janata Party volunteer,' filed a police complaint against Rathee in Delhi on May 9, 2018. The complaint was filed in response to one of Rathee's videos where he accused Pandey of spreading fake news via his Facebook page 'I Support Narendra Modi.'
After a post in 2019 that implied a comparison between the rise of right-wing politics and Hitler's rise to power, his Facebook page was temporarily blocked. However, Facebook later apologized and restored the Indian YouTuber's Facebook page.
Dhruv Rathee's Networth and Income
Dhruv Rathee's net worth is estimated to be around $6 million, or 50 crores in Indian rupees. According to some websites and media reports, Dhruv Rathee earns 20-25 lakh rupees per month. And YouTube is his primary source of income.

Dhruv Rathee's Awards and Achievements
Dhruv Rathee was nominated for Inspiration of the Year at the 2018 Outlook Social Media Awards alongside Medianama's Nikhil Pahwa, public policy specialist Meghnad S, Indian Police Service officer D Roopa Moudgil, and AltNews founder Pratik Sinha. He's also become a regular panelist on television news shows.

7 Interesting Facts about Dhruv Rathee
In 2014, he began uploading YouTube videos. As a photography and filmmaking enthusiast, his early videos were of his travels and photography.
In October 2014, Rathee posted his first videos criticizing the Modi government. 'BJP Exposed: Lies Behind The Bullshit' video. The video was well received by the viewers.
Rathee claims that he creates videos on his iPhone.
In his videos, he speaks directly to the camera about everything making headlines in India, particularly government policies.
Rathee has attracted his fair share of haters and trolls over the years.
Dhruv Rathee is well-known not only for his YouTube channel but also for his political views and works as a social media activist. His political commentary has always been in the spotlight, both positively and negatively.
He has also been embroiled in controversy since the beginning of his career, but that has not stopped him from expressing his opinion.
Dhruv Rathee's Profile Summary
Social Media
Frequently Asked Questions