Darshana Rajendran Career Age Family Father Mother Sister Education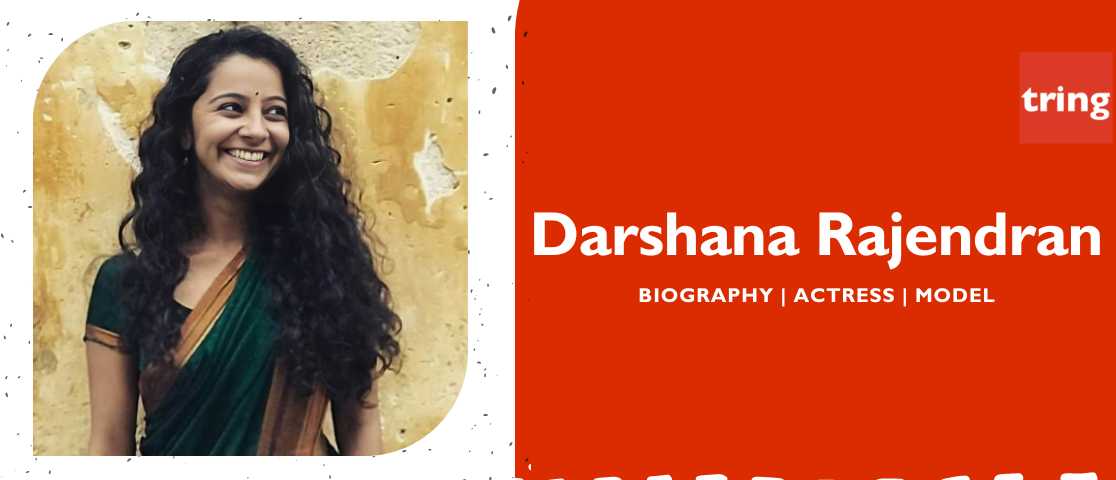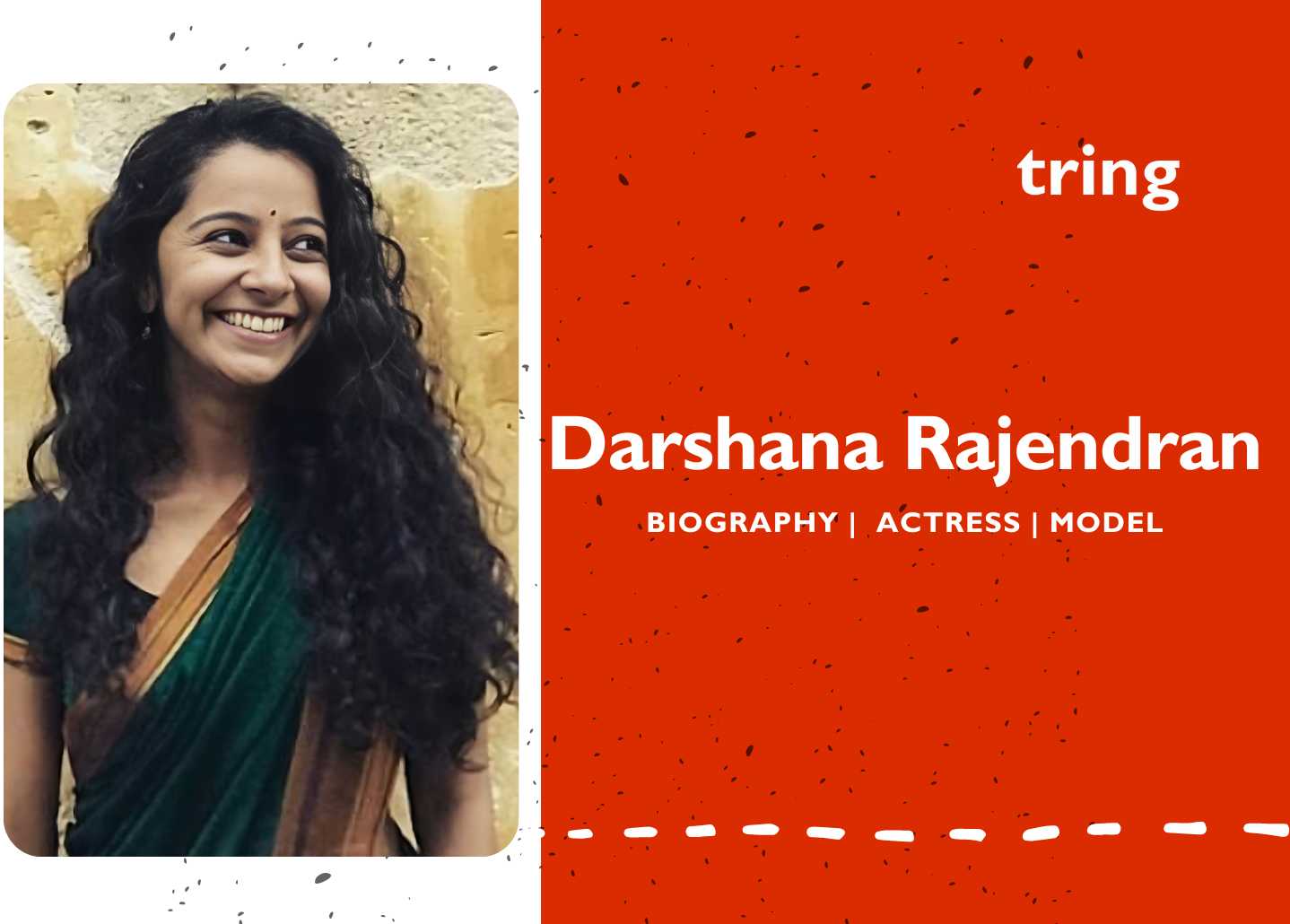 Darshana Rajendran's Biography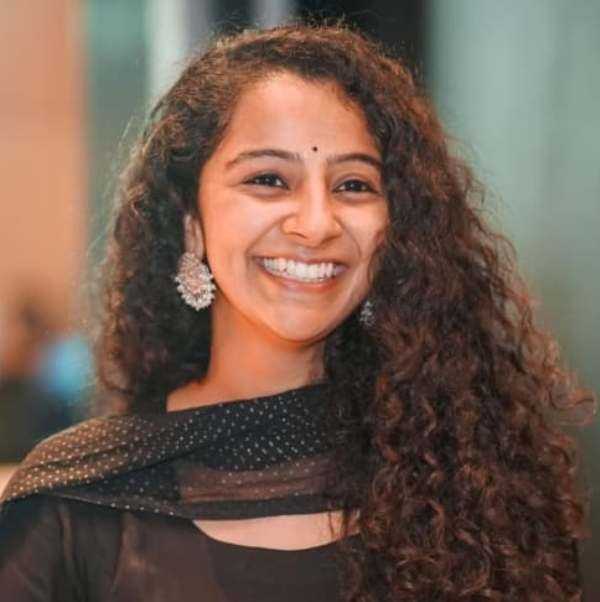 Indian actress Darshana Rajendran works in the Tamil and Malayalam film industries. In the 2014 Malayalam film John Paul Vaathil Thurakkunnu, Darshana made her acting debut. She then appeared in the Aashiq Abu film Mayanadhi. Virus (2019), directed by Aashiq Abu, Vijay Superum Pournamiyum (2019), directed by Jis Joy, Koode (2019), directed by Anjali Menon, and Thuramukham (2019), directed by Rajeev Ravi some of her other movies. Additionally, Darshana was cast in supporting roles in Tamil movies like Kavan (2017) and Irumbu Thirai (2018).

Actor Darshana Rajendran works out of Cochin and Chennai. Before leaving her career to pursue acting full-time, she worked in finance. She has collaborated with several theatre companies in Chennai, including The Boardwalkers, Evam, Theatre Y, Stray Factory, Perch, and The Little Theatre. She has also worked on movies. Her notable Tamil releases include Kavan and Irumbu Thirai, and her Malayalam blockbusters include Mayaanadhi, Koode, and Vijay Superum Pournamiyum.
Darshana Rajendran's Age
Darshana Rajendran was born on June 17, 1988. Darshana Rajendran was 34 years old as of 2022. Darshana Rajendran's zodiac sign is Gemini.
Darshana Rajendran's Family
Darshana Rajendran's birthplace is in Thiruvananthapuram, Kerala, India. Darshana Rajendran's father is Rajendran, and her mother is Neeraja Rajendran. She has an elder sister named Bhavana Rajendran, who is also a theater artist based in Bangalore. She was born into a Hindu family.
Darshan Rajendran's Education
Darshana did her schooling at the Gregorian Public School in Ernakulam and the International Indian School in Riyadh, Saudi Arabia. Following her education, she earned a degree in mathematics from Delhi's Lady Shri Ram College. At City College, University of London, she later earned a master's degree in financial economics.

She later worked in the microeconomics department at Chennai's Institute of Financial Management and Research. She became interested in theater at this time and was allowed to perform in several English plays. Over the years, her love of acting brought her to the big screen.
Darshana Rajendran's Career
Darshana Rajendran Movie: Moone Moonu Varthai (2015)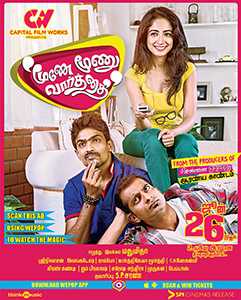 In 2015, Madhumita wrote and directed the comedy movie Moone Moonu Varthai in Tamil. Arjun Chidambaram, Aditi Chengappa, and Venkatesh Harinathan are the movie's stars. With a somewhat different cast and Chidambaram being replaced by Rakendu Mouli in the Telugu version, it was also produced in that language under the title Moodu Mukkallo Cheppalante. S. P. B. Charan is the film's producer, and several technicians make their feature film debuts, including music director Karthikeya Murthy, art director Mani Karthik, and editor Kiran Ganti.

The careless teenager Arjun (Arjun) is incapable of working for more than three months at a time in one position. He is viewed as a bother by everyone, including his grandparents, SP Balasubramaniam and Lakshmi. With his friend Karnan (Venkatesh Harinathan), Arjun establishes a bad news delivery service when his grandparents tell him to take care of himself and move to the US.

The goal is to inform people of bad or unlucky news. They do this by forbidding the marriage of a young woman who is Anjali, Arjun's girlfriend's sister (Aditi Chengappa). When Anjali learns about Arjun and his work, she despises him, and Arjun and Karnan also have an ego conflict. Can Arjun resolve all the complex problems and live a joyful life?
Darshana Rajendran Movie: Kavan (2017)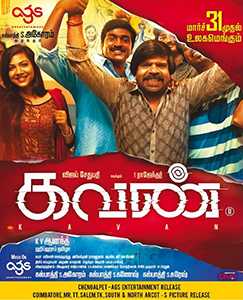 This film is Produced by AGS Entertainment, written by Subha and Kabilan Vairamuthu, and directed by K. V. Anand. Madonna Sebastian and Vijay Sethupathi both appear in the movie. In supporting roles, it also has T. Rajendran, Vikranth, Pandiarajan, Akashdeep Saighal, Bose Venkat, and Jagan.

Production on the film, which features a hip-hop Tamizha soundtrack and score, started in July 2016. The movie premiered on March 31, 2017. The movie earned largely favorable audience reviews and became a financial success.

The movie had a strong opening weekend at the box office, earning 101 million rupees (US$1.3 million) in Tamil Nadu alone, where its opening day take was 31.0 million rupees (US$390,000). Thanks to good word of mouth, the film's second-day take increased to 42.0 million rupees (US$530,000). The movie grossed 11.4 million rupees (US$140,000) in Chennai alone over its three-day opening weekend, with a fantastic 95% occupancy.
Darshana Rajendran Movie: Vijay Superum Pournamiyum (2019)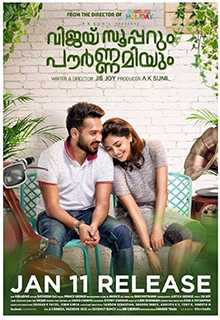 Asif Ali and Aishwarya Lekshmi are the main actors in Jis Joy's romantic comedy movie in the Indian Malayalam language. Balu Varghese, Siddique, Aju Varghese, and Renji Panicker play supporting roles.

The Telugu movie Pelli Choopulu (2016), which was also based on a true story, was remade for this movie. Prince George, who was making his debut, wrote the music for the movie. On January 11, 2019, it was released to enthusiastic reviews from both the public and the press. At the Kerala box office, the film played for 100 days.

A. K. Sunil, under the auspices of New Surya Films, produced the movie. Jis Joy and Asif Ali previously collaborated on the films Sunday Holiday and Bicycle Thieves, and this is their third project together. A family-friendly audience would like the tiny, message-driven movie, the filmmaker had earlier stated.
Darshana Rajendran Movie: Irul (2021)
A mystery-thriller movie in the Malayalam language from India, directed for the first time by Naseef Yusuf Izuddin. Anto Joseph Film Company and Plan J Studios worked together to develop the movie, which stars Fahadh Faasil, Soubin Shahir, and Darshana Rajendran. On April 2, 2021, the movie became available on the Netflix streaming service. To promote the movie's anticipated Netflix release on April 2, 2021, Netflix India released the teaser for it on March 18, 2021.

After leaving on a trip, Alex and Archana's automobile breaks down, so they seek refuge at a nearby house. Things change, though, when the home's owner exhibits questionable behavior.

The fact that Irul looks like a guerilla effort, with most of the action taking place in a house and a cast of just three, is not the issue. Irul was one of the first movies to be shot outside Covid-19 constraints. Even though Irul is a mystery thriller, most of the questions viewers will have are why are the characters acting this way?

In the movie, Soubin plays author Alex Parayil, the author of the thriller of the same name, while Dhanya Rajendran plays his harried lawyer lover Archana Pillai. After some light convincing, Archana agrees to Alex's invitation for a quiet weekend away from her regular grind, without cell phones and wifi. On a dark, wet night as they travel up the lonely hill station road with Alex waiting for her with a surprise, things go awry. They are forced to go to the nearest house with a light for assistance after their automobile breaks down because they are without cell phones.
Darshana Rajendran Movie: Hridayam (2022)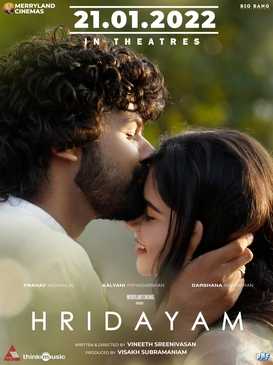 Vineeth Sreenivasan wrote and directed this coming-of-age love drama movie in Malayalam. It was co-produced by Noble Babu Thomas through Big Bang Entertainment and Visakh Subramaniam through Merryland Cinemas. Pranav Mohanlal, Kalyani Priyadarshan, and Darshana Rajendran are the movie's main actors. Hesham Abdul Wahab composed the music for the movie as well as the background score.

On January 21, 2022, Hridayam was presented in theaters all around the world. Both audiences and reviewers gave it favorable ratings. The movie became the third-highest-grossing Malayalam movie of the year with worldwide box office receipts of over 79.8 crores (US$10 million). Two Kerala State Film Awards were given to the movie, including Best Film with Popular Appeal and Aesthetic Value. The Internet Movie Database listed the movie as one of the best Indian movies of 2022.
Darshana Rajendran Movie: Jaya Jaya Jaya Jaya Hey (2022)
The famous Jaya Jaya Jaya Jaya Hey shoulder dance scene starring Darshana and Basil is not featured in the film. But those brief moments, in which Basil danced, moved his shoulders up and down and made an irritated-looking Darshana do the same, perfectly encapsulate the tone of the entire movie. The film Jaya Jaya Jaya Jaya Hey, written and directed by Vipin Das, centers on the life of Jaya, a little girl growing up in a fairly average lower middle-class home, and deftly illustrates the extent of injustice that is accepted as normal in a woman's life.

Jayabharathi, who was denied all of life's simple pleasures as a child simply because she is a female, is wed to Rajesh, a chauvinistic, impatient, and self-centered man. She receives no support after experiencing domestic violence. So she decides to strike back.

The movie's initial release date was set for October 21, 2022. Then it was delayed by a week by the producers, and on October 28, 2022, it was released in theaters.

According to Padmakumar K of Onmanorama, the film is carefully told in the light of humor, the narrative packs a punch, and as a result, it defies several romantic clichés, both in society and in the film industry.
Darshana Rajendran's Upcoming Movie
Darshana Rajendran, an actress, is undoubtedly making a name for herself in Mollywood. The actress is now collaborating on director Krishand's follow-up to the mockumentary film Aavasavyuham, Purusha Pretham, also known as The Male Ghost.

Darshana Rajendran, Jagadish, Prasanth Alexander, and other performers can be seen in the Purusha Pretham movie's first-ever look poster. Jeo Baby, a renowned director, presents the movie.

The screenplay and story for Purusha Pretham, directed by Krishand, were written by Ajith Haridas and Manu Thodupuzha, respectively. The film's principal associate director is Vysakh Reetha, and Suhail Backer is in charge of the editing department. The chief associate cinematographer is Vishnu Prabhakar, and Arun Manohar created the costumes.
Darshana Rajendran's Career Timeline
Darshana Rajendran's Net worth
A well-known actress from South India, Darshana Rajendran. Her primary activity is in the Tamil and Malayalam cinema industries. She started working in the film industry in 2014 and made her debut in the Malayalam movie John Paul Vaathil Thurakkunnu.

She is an actor, playback singer, model, and theater performer. The net worth of Darshan Rajendran is $1.5 million.
Darshana Rajendran's Awards
Filmfare Awards South Best Actress C U Soon Nominee 2022
South Indian International Movie Awards Best Actress in a Leading Role C U Soon Nominee 2021
4 Interesting facts About Darshana Rajendran
Darshana Rajendran enjoys telling stories, so many schools have asked her to do it for their children.
Darshana has an interest in calligraphy, the guitar, and reading and writing Urdu.
Darshana has a very humble nature and simplicity.
Darshana was nominated for the SIIMA awards 2021 for best actress in a leading role for the film C U Soon.
Darshan was a playback singer for the songs Bavra mann, Kattuneerin challilayi, and more.
Darshana Rajendran's Profile Summary
Social Media
Frequently Asked Questions