Bharti Singh | Biography, Career, Age, Net worth, Shows

Hitesh Mandot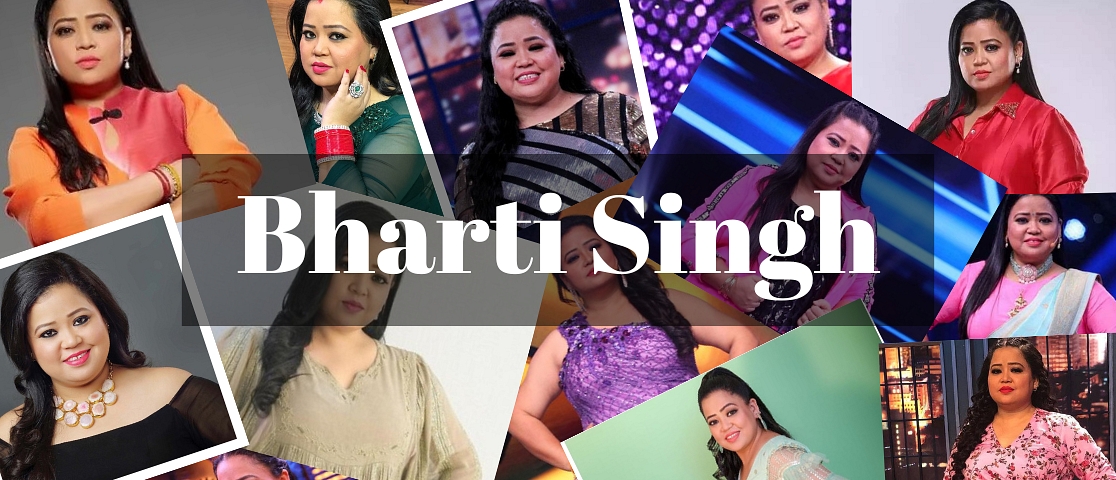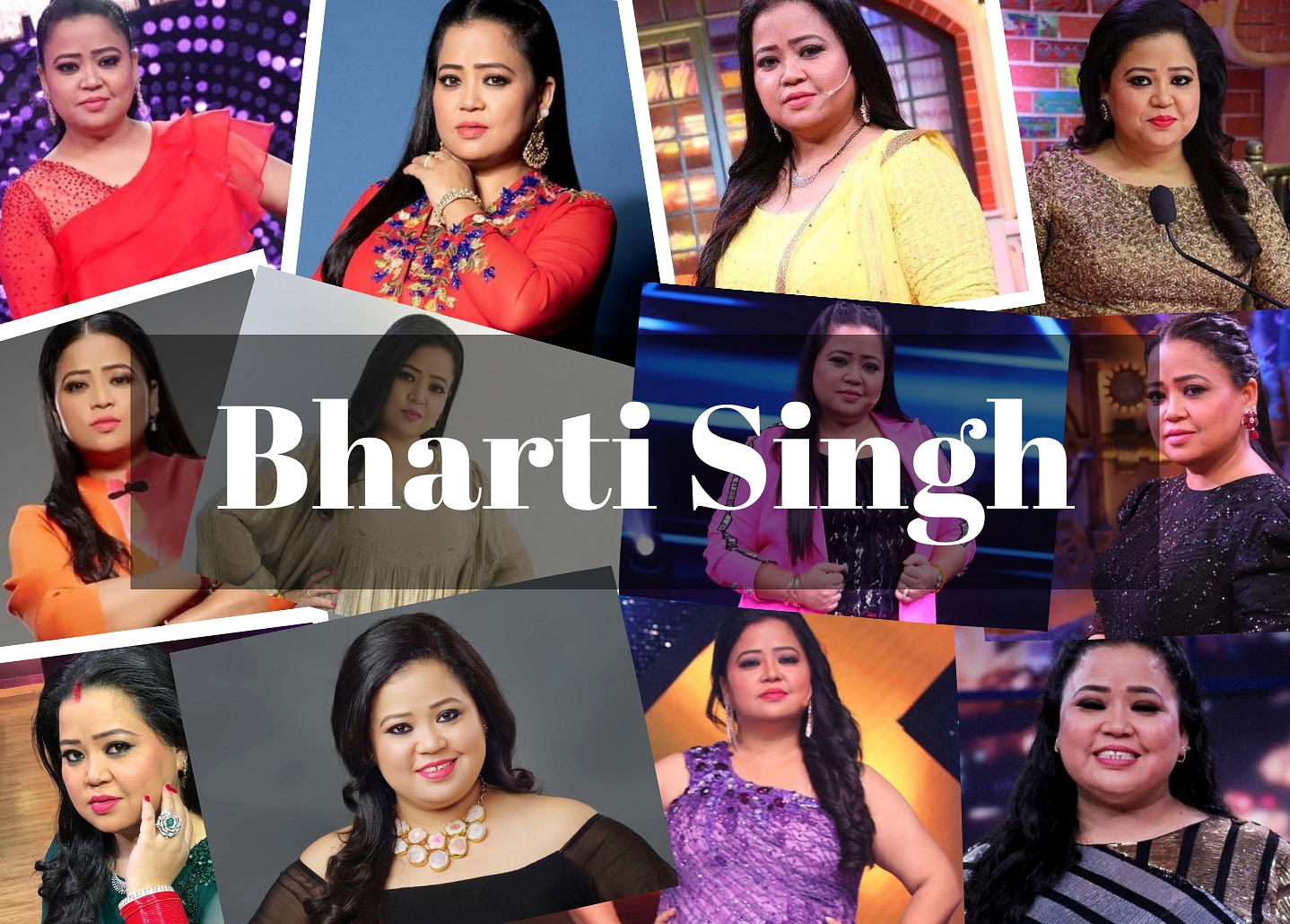 Bharti Singh is an Indian comedian, host, and actress. Bharti Singh was a runner-up in the Laughter Challenge show. Bharti Singh is one of the highest-paid comedian on Tv.

Bharti Singh's Biography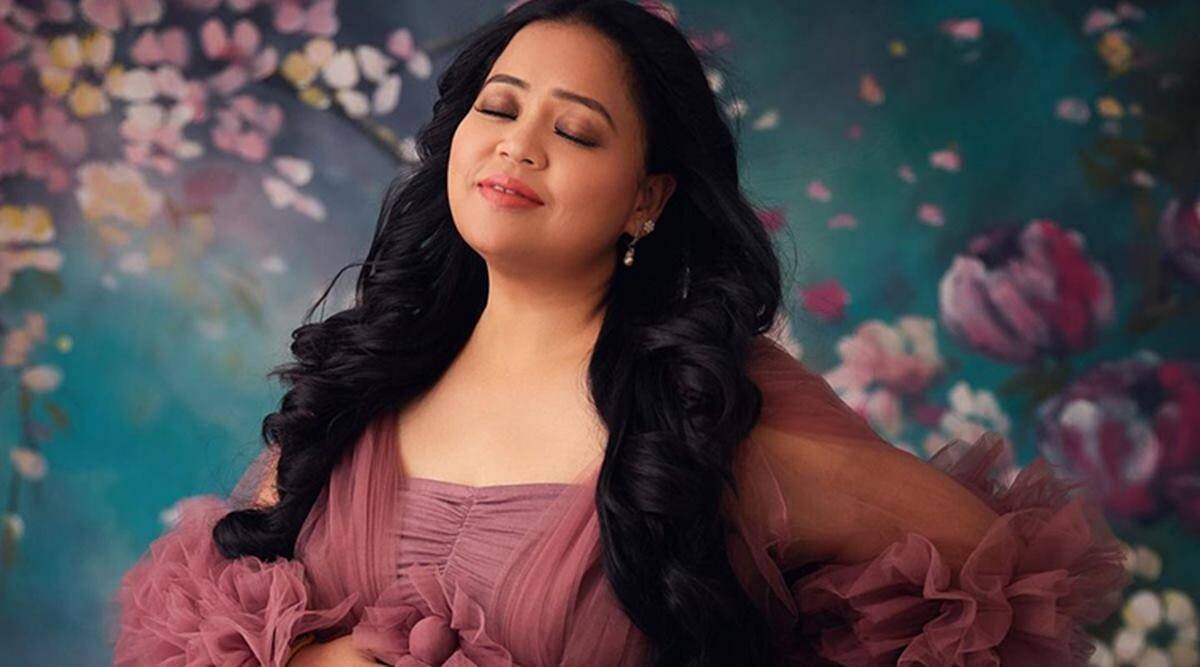 Bharti Singh is an Indian comedian, host, and actress. Bharti Singh's birthdate is 3 July 1984. Bharti Singh's age is 38 years as of 2022. Bharti Singh's birthplace is Amritsar, India. Bharti Singh's zodiac sign is Cancer. Bharti Singh's mother's name is Kamala Singh. Bharti Singh's husband is Harsh Limbachiyaa. Bharti Singh's daughter is Gunjan. Bharti Singh's elder sister is Pinky Singh. Bharti Singh's brother is Dhiraj Singh. Bharti Singh's height is 5 feet.

Bharti Singh is an Indian comedian and television personality. Bharti Singh has produced a lot of comedy programs and presented a lot of award ceremonies. Bharti Singh participated in the reality competition programs Fear Factor: Khatron Ke Khiladi 9, Nach Baliye 8, and Jhalak Dikhhla Jaa 5.

Bharti Singh made an appearance on the 2019 season of Khatra Khatra Khatra, a Colors TV program created by her husband, Haarsh Limbachiyaa. Bharti Singh has been included in Forbes India's celebrity 100 lists since 2016.

Talk To Similar Celebrities
Bharti Singh's Family and Education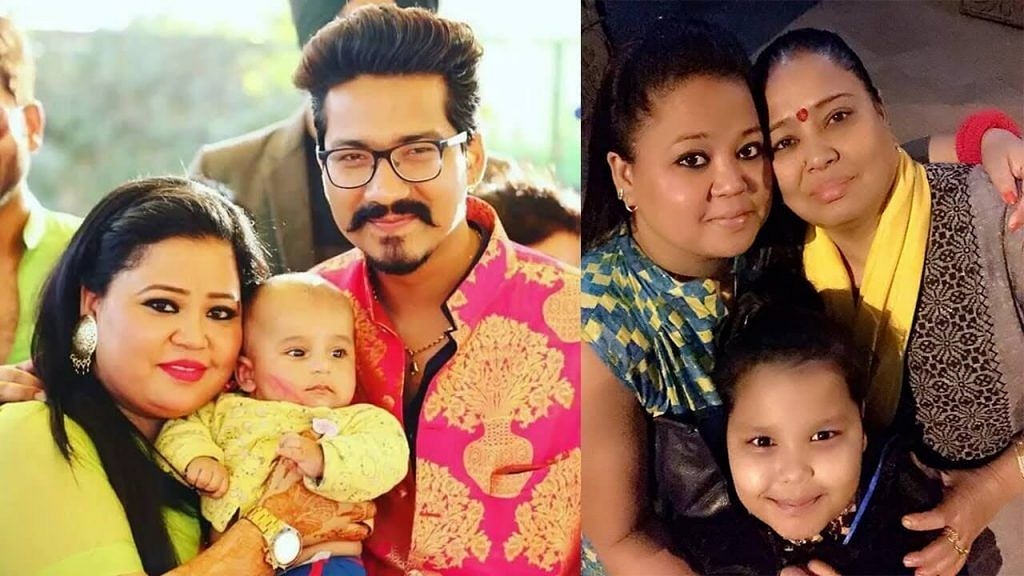 Bharti Singh's birthplace is Amritsar, India. Bharti Singh's zodiac sign is Cancer. Bharti Singh's mother's name is Kamala Singh. Bharti Singh's husband is Harsh Limbachiyaa. Bharti Singh's elder sister is Pinky Singh. Bharti Singh's brother is Dhiraj Singh. Bharti Singh's daughter is Gunjan. Bharti Singh's height is 5 feet.

Bharti Singh was born on July 3, 1984, to a Punjabi family in the city of Amritsar, Punjab. Singh's father has Nepalese origin, while both of her parents are from Punjab. When she was two years old, her father passed away. Bharti Singh has a brother and a sister who are both older than him.

Bharti Singh completed schooling in the government school of Amritsar and graduated from Punjab Technical University.

Bharti Singh's Affairs and Relationships
Bharti Singh and Harsh Limbachiyaa Affairs and Marriage
On the Comedy Circus stages, Bharti and Haarsh first connected on this comedic program, Bharti competed, and Haarsh wrote the scripts. Even though they didn't fall in love at first sight, they sensed a special connection. On the show, the two grew close and began to hang out together.

In a conversation, Bharti Singh revealed, My second show was Comedy Circus, following Laughter Challenge. Harsh was a new author at the time, a young man with a slim build. This anecdote is hilarious. Every time Harsh wrote a screenplay for a contestant, that comedian was booted out. He was regarded as unlucky because this occurred several times. I requested this new guy to create a script for me because I felt awful for him. He cautioned me against using his script since I might also be eliminated. But I moved forth with assurance. He was correct; I was out of the running. Bharti persisted even after she was eliminated and begged him to rewrite the screenplay.

Bharti Singh, a comedian, never considered dating since she was obese. But for her, Harsh brought about a sea change. She declared, Meine kabhi pyaar nahi kiya tha, in an interview. Haarsh ne mujhe pyaar karna sikhaya, kisi mote se hi shaadi hogi, mujhe lagta tha ki mein moti hun. I Love You bola aur Uske kehne se mere andar badlav aya.

When asked if Bharti's weight bothered him, Haarsh responded, I cannot be Hrithik! So why should I hold my partner to such high standards? I'm a fantastic fit for Bharti. And girls are known to gain weight post marriage. So at least there aren't any surprises for me!

Before getting married in May 2017, Bharti and Haarsh had been together for a long seven years. Presently, Khatra Khatra Khatra is a humorous game program hosted by Haarsh and Bharti.

Bharti Singh's Struggles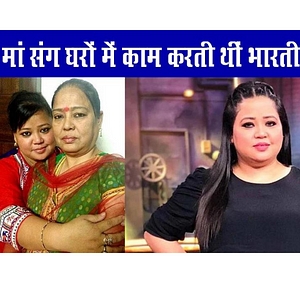 Bharti Singh hails from the Punjabi city of Amritsar. Her father died when she was 2 years old. At the time, her mother was only 22 years old. Together with her three siblings, she lived in abject poverty while growing up. Only her mother supported the family financially. In an interview, she said that her mother used to work at a factory for a pitiful wage. She used to sob throughout holidays because her family couldn't afford to celebrate them. Her sister and mother made blankets in a factory while her brother worked in a store. Her mother also prepared meals for guests.

When Bharti saw all the large blankets they would use when working at their home, she did not want to remain there. Bharti would stay behind and avoid leaving while attending college. She didn't want to live in such a dark environment and in poverty. She made the decision to act and support her family at that very moment.

Bharti Singh had the chance to display her acting talents while at an NCC camp. She started off hesitant but won everyone over during the audition, and she soon began acting in plays. She received a request one day to participate in The Great India Laughter Challenge audition. She lost all faith after waiting two to three months for a call following the audition. Up until the day she received a call from Endemol, a television company, letting her know she had been chosen. They demanded that she arrive in Mumbai right away.

She made her television debut in 2008 by taking part in The Great India Laughter Challenge. She was awarded the second runner-up spot. She didn't turn back after this and became well-known.

Bharti Singh's Movies Tv Shows and Career
Bharti Singhs First Tv Show The Great Indian Laughter Challenge (Season 4) (2008)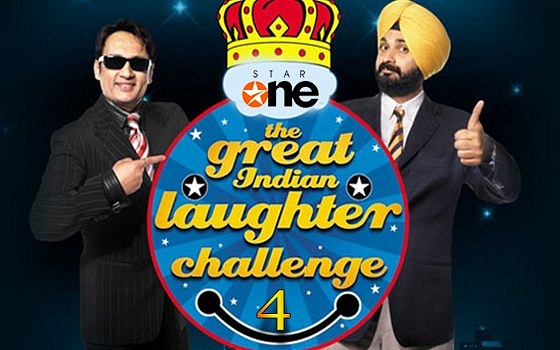 The Endemol India production The Great Indian Laughter Challenge is a stand-up comedy reality show in India.

The structure of the program features stand-up comedians who perform and dazzle the judges and studio audience with their comedic abilities.

Finalists for the fourth season included Sikander Sanam and Wali Sheikh, Bharti Singh, Rasbihari Gaur, and Suresh Albela.

After a challenging laughter battle, Suresh Albela was declared the winner for the fourth season.

Comedy Circus 3 Ka Tadka (2009)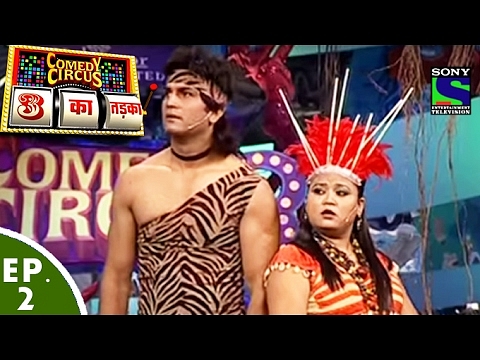 The distinctive reality-based comedy style in which famous people perform with partners who are skilled stand-up comedians on a stage where competition is fierce.

This season gives the show a fresh new twist by using Trio instead of Jodis. Every Jodi will face the Tadka, a special challenge, in the guise of a third participant who will be a famous person. Three is a spicy number, not a multitude (tadka).

The program was broadcast on October 24, 2009. Mouni Roy and Roshni Chopra alternated as the host. The winners of the show were Krishna, Sudhesh, and Melissa.

Bharti Singh's First Movie Khiladi 786 (2012)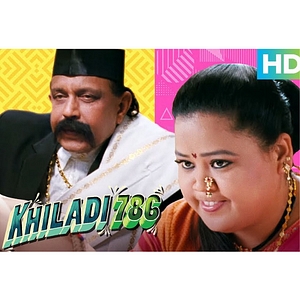 Mansukh, who was born to Champak Lal, the proprietor of a marriage bureau, has been a total failure ever since he tried to assist his father in the family business as a young adult. Even before the marriage took place, every alliance he had attempted to forge ended in separation.

To further demonstrate his value to his father, he takes on the unusual task of convincing TT bhai to pose as a cop in order to marry Indu, the spoilt brat sister of an underworld don, to Bahattar Singh, also known as Khiladi 786, in Punjab. Little did the overenthusiastic TT bhai know, however, that Bahattar Singh, his father Sattar Singh, and his uncle Ikhattar Singh were not cops, but The plot takes shape as two hardcore families from separate states pose as police officers in front of one another. At any moment, information from either side could be revealed, endangering Mansukh's life.

What follows is a thrilling roller-coaster ride with music, romance, comedy, and action-packed scenes that will enthrall viewers of all ages! Bharti Singh plays the role of Milli in the movie.

Nach Baliye 8 (2017)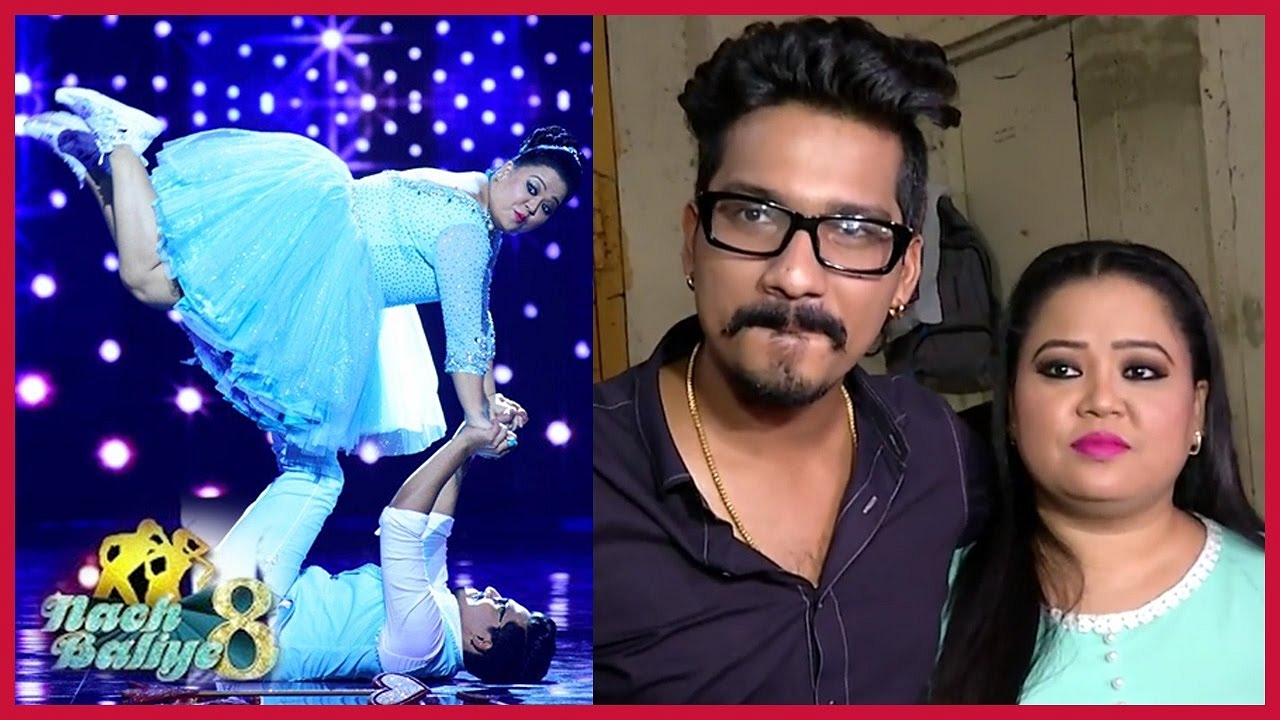 Ten famous couples from television compete against one another in this game show. Every week, the subject, music, and styles of the contestants' dances change, and the judges award points. Based on public vote and their scores, one couple is removed every week.

The eighth season of the dancing reality series Nach Baliye is known as Nach Baliye 8. It aired on Star Plus on April 2, 2017. BBC Worldwide produced the program. The judges were Mohit Suri, Terence Lewis, and Sonakshi Sinha. The show's hosts were Upasana Singh and Karan Tacker. The winners were announced to be Vivek Dahiya and Divyanka Tripathi Dahiya. Bharti Singh participated with Harsh Limbachiyaa and was eliminated from the show on 21 May 2017.

Fear Factor: Khatron Ke Khiladi 9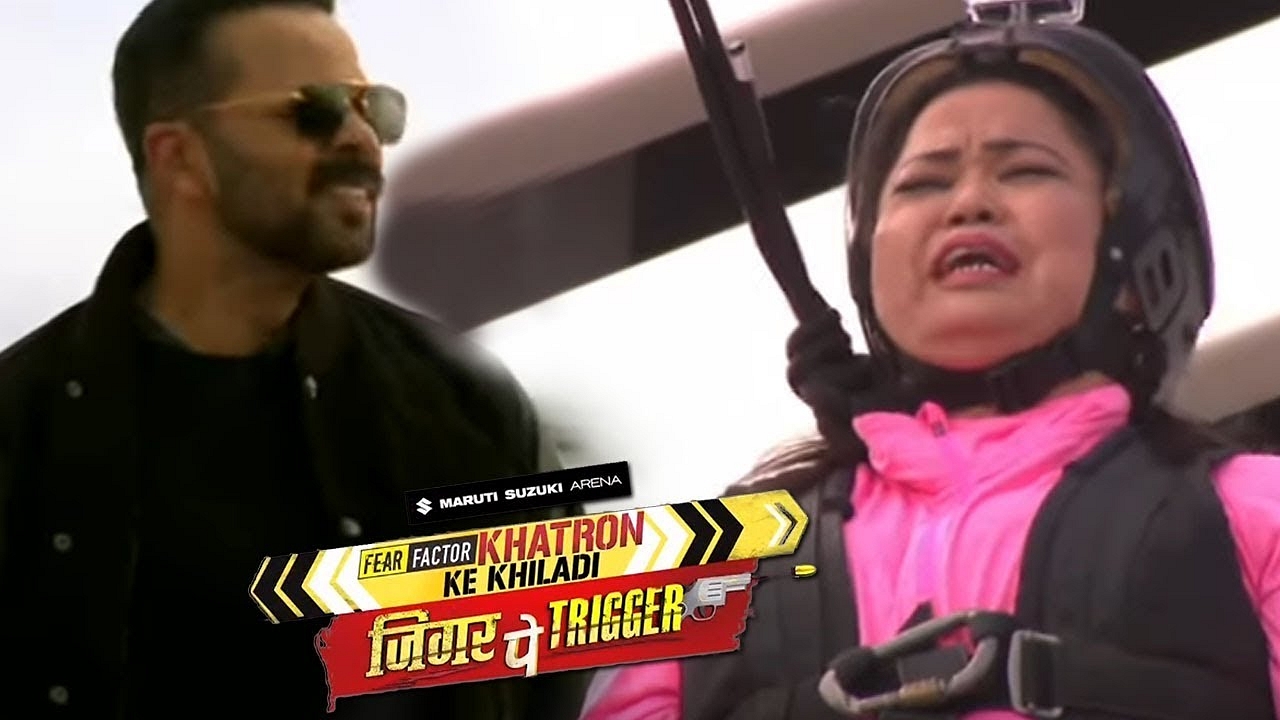 Contestants who pull off life-threatening feats and face their fears are the focus of the show. The participants must face their most primal fears, attempt to remain calm, and draw on their inner strength to complete daring and nauseating challenges like lying in a box with more than 100 snakes crawling over their bodies, tightrope walking between skyscrapers, surviving in scorpion-infested pits, climbing off water bikes into helicopters, and climbing through fire. The show makes an effort to up the drama, conflict, and emotions at every step to keep viewers interested.

Fear Factor: Khatron Ke Khiladi, popularly known as (Khatron Ke Khiladi), is an Indian stunt-based reality television series in the Hindi language that is modeled on the American series Fear Factor.

The ninth season of Fear Factor: Khatron Ke Khiladi, Jigar Pe Trigger, an Indian reality, and stunt television series, debuted on January 5, 2019, and was broadcast on Colors TV. Endemol Shine India produced the TV show. Argentina-based filming. Rohit Shetty served as the host. On March 10, 2019, the finale was telecast live for the first time to promote Akshay Kumar's Kesari and Rising Star 3. Punit Pathak was crowned the champion of the season on March 10 of this year, and Aditya Narayan was named the first runner-up.

Bharti Singh and her husband Harsh both participated in the show.

The Khatra Khatra Show (2019)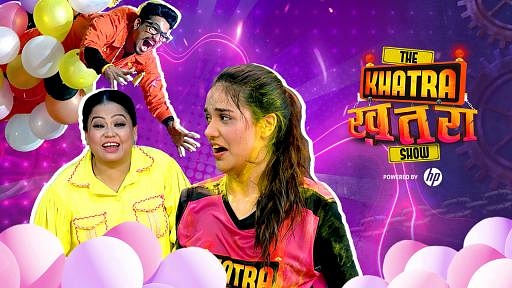 Bharti, Harsh, and other others do a brief skit. In the following episode, they play games, and the losers receive (funny) punishments. Additionally, the contestants tease one another. All the celebrities are making jokes about one another in the interim.

Harsh and Bharti also make fun of one another. During an episode of Seasons 1-2, Gaurav Dubey appears to imitate various identities, such as Khatri and makes jokes about all the celebrities.

The Khatra Khatra Show is an Indian comic game show series that aired on Colors TV and starred Bharti Singh, Haarsh Limbachiya, and other guest performers. On Voot, the show is also accessible digitally.

The Kapil Sharma Show (Season 4) (2022)
The stars of The Kapil Sharma Show are comedians Sumona Chakravarti, Kiku Sharda, Chandan Prabhakar, Krushna Abhishek, Bharti Singh, and Rochelle Rao who portray Shantivan Non-cooperative Housing Society members on the show. Every episode typically consists of two parts: a humorous skit performed by the actors of the show, and a celebrity interview with Kapil Sharma in which well-known figures from many disciplines engage in lighthearted banter.

The Kapil Sharma Show, popularly abbreviated as TKSS, is a stand-up comedy and chat show that airs on Sony Entertainment Television in India in the Hindi language. The first season of the Kapil Sharma-hosted program debuted on April 23, 2016.

In September 2022, the fourth season of the program is scheduled to premiere, and Archana Puran Singh will return in that capacity as a guest judge. According to the sources, the cast will also include a few new performers.
Bharti Singh's Career Timeline
Bharti Singh's Controversy
Hurting the sentiments of Sikh community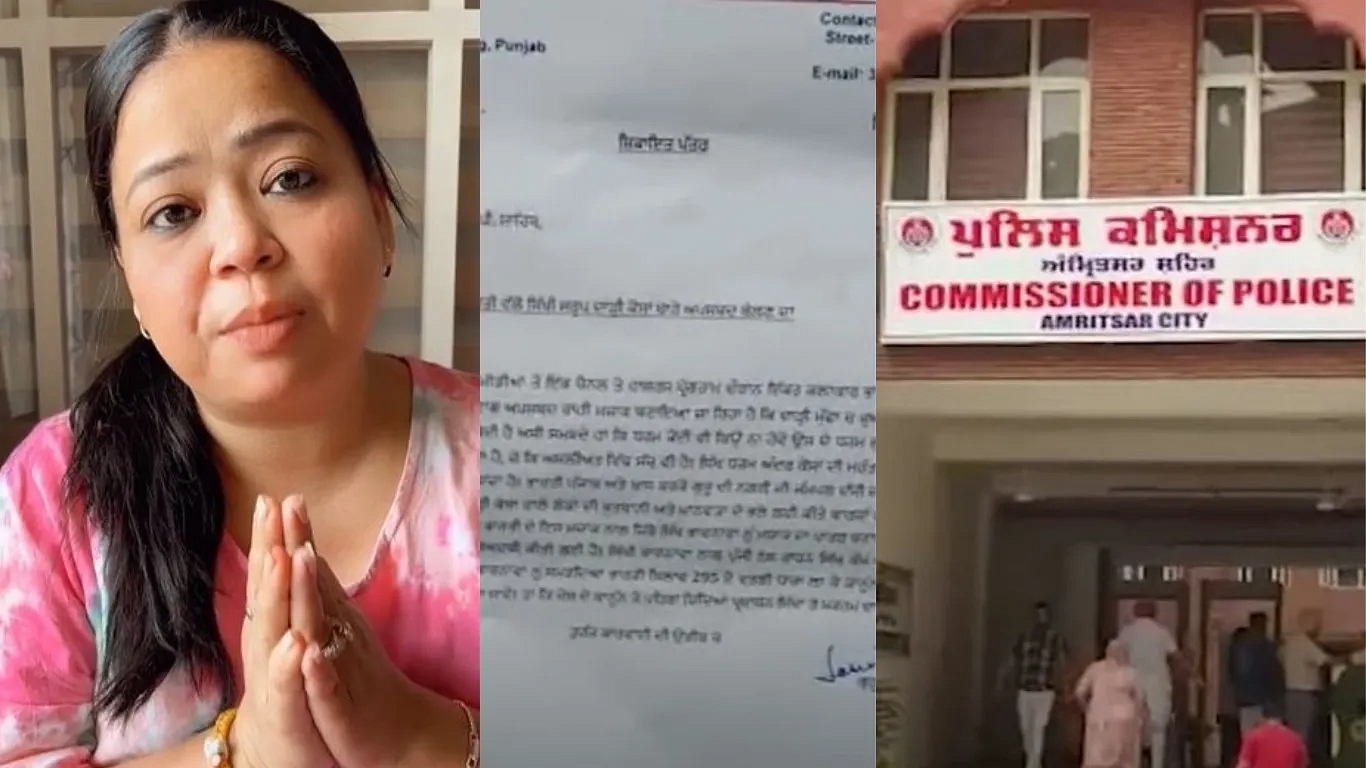 The actress-comedian has been the subject of an FIR that was filed at the Adampur police station in Jalandhar. Chief of the Ravidas Tiger Force Jassi Tallan filed a complaint, which led to the case's registration. The FIR claims that Bharti Singh made fun of the Sikh people by showing examples of their beards and mustaches in an old video.

She has been accused of violating Indian Penal Code Section 295-A (deliberate and malicious acts intended to incite religious sentiments). The comedian's old video has gained a lot of popularity. In the same video, Bharti Singh is heard suggesting that milk tastes like sewaiyan when you drink it and put your beard in your mouth. She also mentions the presence of lice in men's beards.


Jasmin Bhasin is featured in the video, which has gone viral online and offended the Sikh community by degrading beards and mustaches. Bharti Singh shared a video earlier on May 16 to make her intentions clear. Bharti expressed regret in the video and apologized, saying, I was performing comedy with my friend but if it has harmed the sensibilities of any portion, I sincerely apologize. I was born in Amritsar and identify as Punjabi, thus I will always respect that culture. I, too, am glad to be Punjabi.

Bharti Singh in drugs case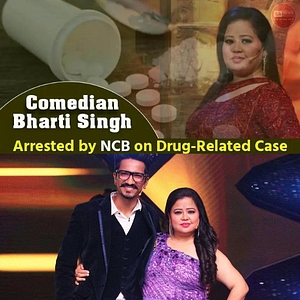 The Narcotics Control Bureau (NCB) was informed about the extensive drug sales and use occurring throughout the city following Sushant Singh Rajput's unexpected death. Bharti Singh and her husband Haarsh were therefore in NCB custody in this instance due to their drug use.

When Bharti Singh and her husband Haarsh Limbachiya were detained in November of 2020, the NCB found 86.50 gms of marijuana at their Mumbai home in the Andheri neighborhood.

The pair reportedly admitted to using marijuana and was granted bail after paying an amount of Rs 15,000 in cash.



When Siddharth Sagar slapped Bharti Singh
If rumors are to be believed, Siddharth Sagar was withdrawn from a comedy program by the production company as a result of Bharti Singh. Siddharth Sagar ended up smacking her so hard for a comedic act that she did not like it. She then requested that the production pick one of the two comedians.

Hurting the Christian community
Bharti Singh made fun of the Catholic expression "hallelujah" while performing with Raveena Tandon on Farah Khan's show, which genuinely offended Christians. While Bharti wrote something incredibly bizarre, Raveena provided the correct spelling. An internet petition was started against her, and when it failed, an FIR was eventually filed. The end result of the entire issue was that she was apparently excluded from the show for a spell as well.

Bharti Singh's Net worth
Bharti Singh has a $3 million net worth (Rs. 23 Crore). Bharti Singh was born in Amritsar, Punjab, on July 3, 1984. She is a well-known Indian comedian who has been in numerous television shows and programs.

In 2012, she rose to fame as a result of the program Jhalak Dikhhla Ja. Since then, she has performed on several shows both as a comedian and as a host.

The estimated value of Bharti Singh's current net worth is $3 million, or 23 crores in Indian rupees. She worked so hard to gain her reputation. In such a short period of time since she began her career in 2012, she has established a tremendously strong name.

The Indian city of Mumbai is home to Bharti Singh. The Car collection of Bharti Singh is quite Average. A handful of the finest luxury vehicles in the world are owned by Bharti Singh. Bharti Singh is the owner of the car brands Audi and Mercedes-Benz GL 350 CDIs.

Bharti Singh's Awards & Nominations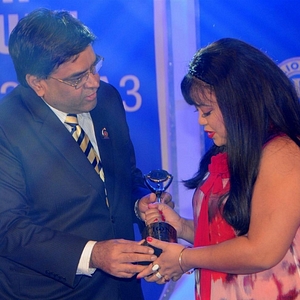 Indian Television Academy Award 2012 - Best Actress in a Comic Role for Comedy Circus Ke Ajoobe (2012) - Winner
Indian Telly Award 2014 - Best Actress in a Comic Role (Jury) for Comedy Circus Ke Mahabali (2013) - Winner
Indian Telly Award 2014 - Best Actress in a Comic Role for Comedy Circus Ke Mahabali (2013) - Nominee
Indian Television Academy Award 2019 - Best Actress in a Comic Role for The Kapil Sharma Show (2016) - Winner
Indian Television Academy Award 2019 - Best Actress in a Comic Role for Khatra Khatra Khatra (2019) - Nominee
Indian Telly Award 2019 - Entertainer of the year for - Winner
Indian Television Academy Award 2022 - Best Actress in a Comic Role (Popular) for The Kapil Sharma Show (2016) - Winner
Bharti Singh's Interesting Facts and Trivia.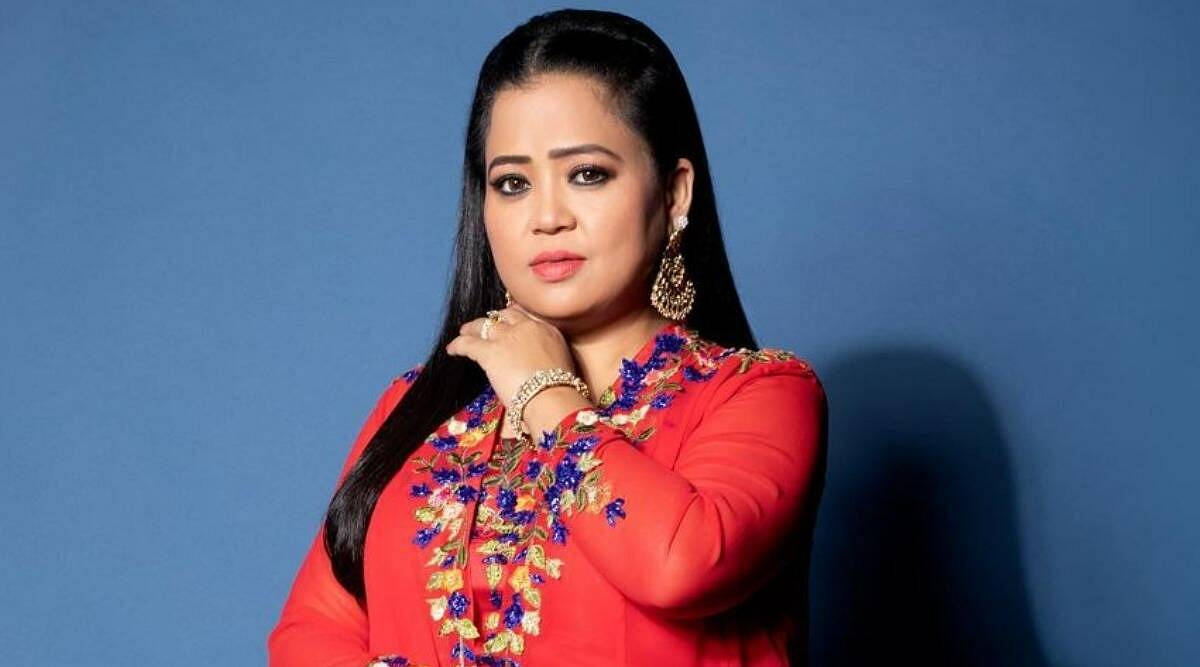 It's incredible to learn that Bharti Singh enjoys getting tattoos, but what are the benefits? Her hand bears a tattoo of the name of her husband, Harsh. It appears that the couple has a close relationship.

Bharti Singh enjoys a variety of foods and enjoys trying new things, but her favorite cuisines are Mughlai and hot foods with green chilies. She prefers coffee to other drinks.

Bharti Singh is a woman who has received numerous high accolades and awards. What is more, then? She was awarded gold medals for both pistol shooting and archery, making her a gold medalist.

Social Media
Frequently Asked Questions