Basil Joseph Career Age Actor Director Education Upcoming Film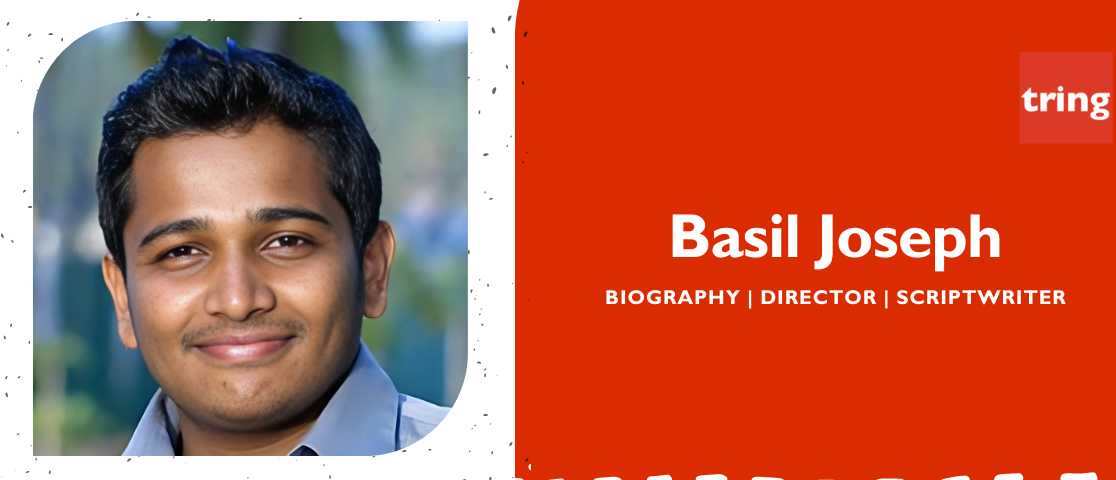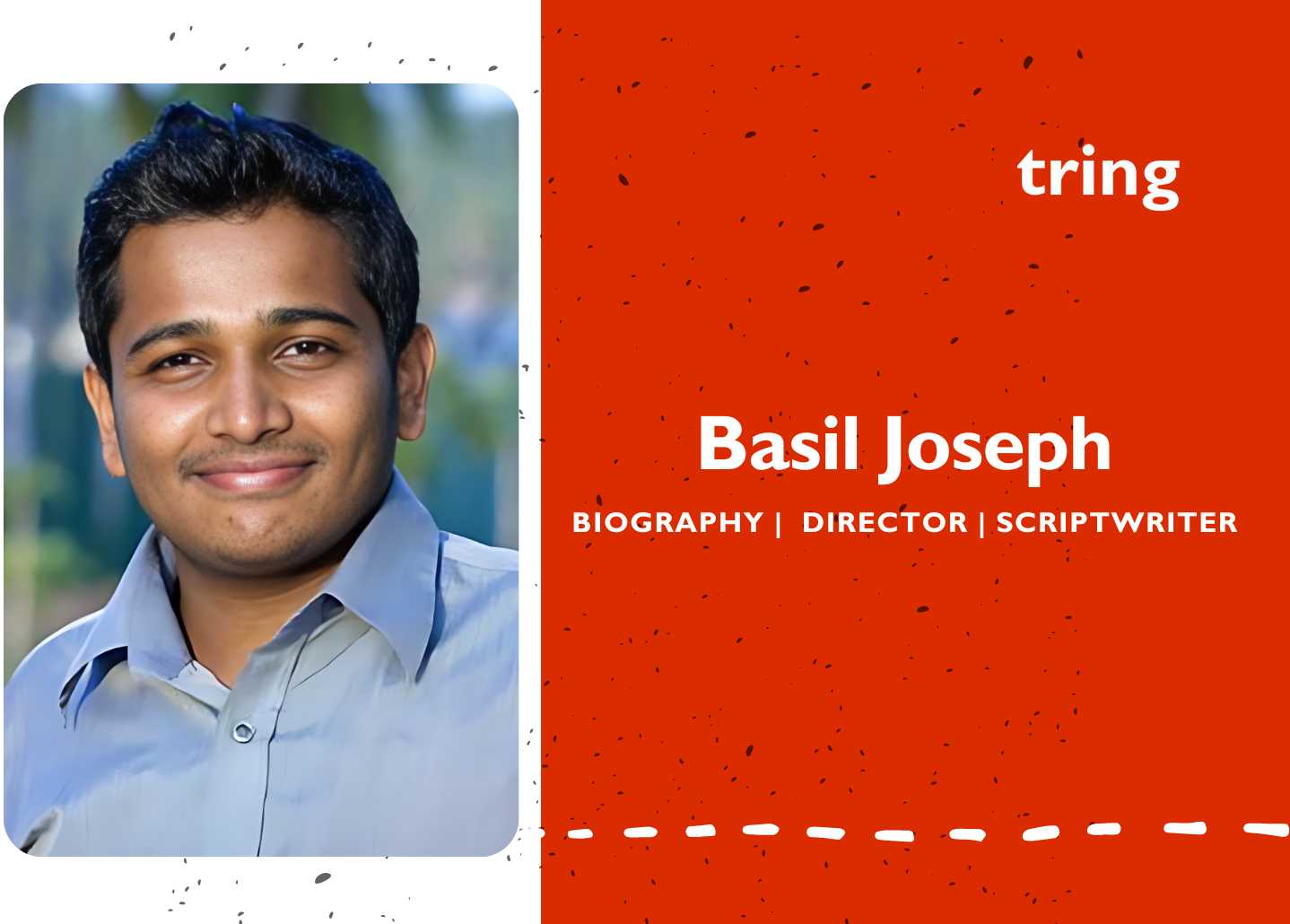 Basil Joseph's Biography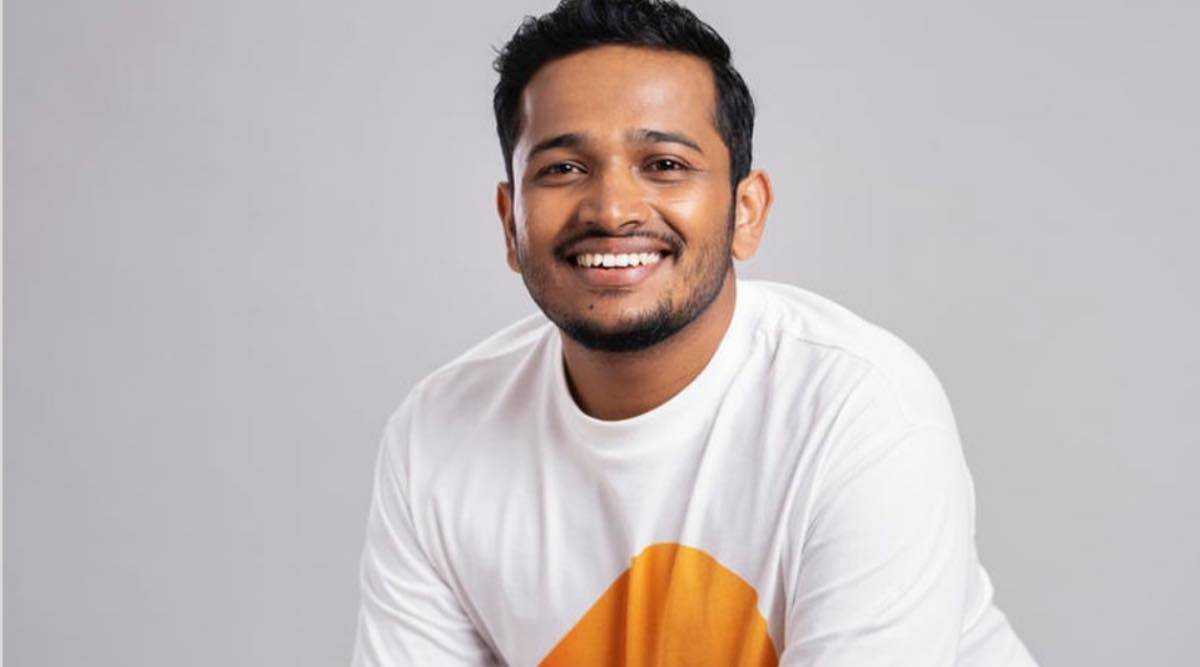 Basil Joseph is an Indian actor and director who works in the Malayalam cinema industry. Godha (2017), Minnal Murali (2015), and Kunjiramayanam (2015) are the three movies he directed. Each of the three movies was a big hit with both audiences and critics. In addition to producing, Basil is an accomplished actor who has been in several movies.

He began his directing career in 2013's Thira as Vineeth Sreenivasan's assistant. In 2013, T.K. Rajeev Kumar made his acting debut in the film Up & Down: Mukalil Oralundu. Vineeth Sreenivasan helped him in his third directing project, Thira, which marked the beginning of his career in the Malayalam cinema business.

Additionally, he played a little part in Anoop Kannan's film Homely Meals. Kunjiramayanam, his first film as a filmmaker, stars Vineeth Sreenivasan, his brother Dhyan Sreenivasan, and Aju Varghese. It was published on August 28, 2015, to favorable reviews from spectators and critics. As a political figure, he had a minor role in Kunjiramayanam.
Basil Joseph's Age
Basil Joseph's birthday is April 28, 1990. Basil Joseph was 32 years old as of 2022. Basil Joseph's zodiac sign is Taurus. Basil Joseph's religion is Christianity.
Basil Joseph's Family
Basil Joseph's birthplace is Sultan Bathery, Wayanad, Kerala, India. Basil Joseph belongs to South Indian Malayali family. Basil Joseph's sister is Shincy Jobi. He married Elizabeth Samuel, a classmate, and lifelong sweetheart.
Basil Joseph's Education
Basil attended Sulthan Bather y's St. Joseph Higher Secondary School for a portion of his education and Kalpetta's S. K. M. J. Higher Secondary School for the remainder. He graduated from the College of Engineering in Trivandrum with a bachelor's degree. He also writes scripts.
Basil Joseph's Marriage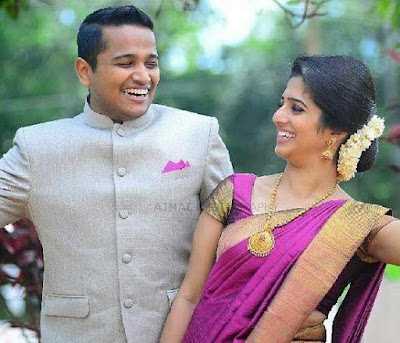 Famous Godha director Basil Joseph proposed to his girlfriend Elizabeth Samuel, also known as Eli. The pair, who had been dating for seven years, made their engagement public on July 31, 2017.The duo got to know one another as they graduated from Trivandrum's esteemed CET institution.

Eli's hometown of Kottayam hosted the engagement secretly, and only a select group of his closest friends and family members were invited. Nevertheless, following the wedding, photos of the couple and those in attendance were posted on their social media accounts.

Elizabeth oversees several programs at Teach for India. Following 7 years of dating, the couple got engaged on July 31. The bride's hometown of Kottayam hosted the engagement ceremony, which was a typical occasion.

The charming couple looked simply adorable as the bride donned a classic collared jacket and the groom a magenta silk sari with some elegant jewelry.
Basil Joseph's Career As A Director
Basil Joseph As A Director: Kunjiramayanam (2015)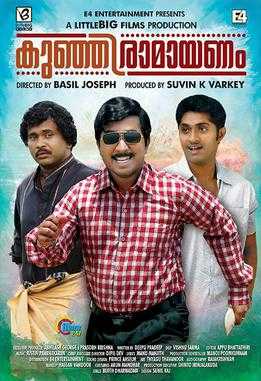 The Indian comedy Kunjiramayanam, which was released in 2015 and was written by Deepu Pradeep and Basil Joseph, is in the Malayalam language. The lead actors in the movie are Vineeth Sreenivasan, Dhyan Sreenivasan, and Aju Varghese. The 28th of August, 2015, saw the release of Kunjiramayanam.

Basil Joseph, who previously collaborated with his friend Robin Charls to direct the short films Oru Thundupadam and Priyamvadha Katharayano, is making his feature film debut. Vineeth and Dhyan Sreenivasan, brothers, are acting together for the first time.

The original shooting schedule in Kudallur village, close to Kollengode in Palakkad, was for 44 days. Beginning on April 23, 2015, the filming took 35 days to complete with two schedules.

The movie, which cost $3 million to produce, generated $6 million in its first 14 days of distribution. Asianet obtained satellite rights. After 35 days of its release, Kerala received Rs. 10 crores. Among the Onam releases, Kunjiramayanam came in second.
Basil Joseph As A Director: Godha (2017)
Godha is a 2017 Indian Malayalam sports comedy film co-produced by AVA Productions and E4 Entertainment. It was directed by Basil Joseph and written by Rakesh Mantodi. Tovino Thomas, Wamiqa Gabbi, Aju Varghese, and Renji Panicker all appear in the movie.

The story revolves around Aanjaneya Das, a gatta gusthi coach's son, who brings home Punjabi wrestler Aditi Singh. Godha was made available on May 19, 2017.


The movie's principal photography commenced in October 2016. Wamiqa Gabbi suffered numerous wounds during filming the movie. The performers underwent extensive wrestling training for the movie. The film was filmed in Ottapalam, Pazhani, Patiala, Ludhiana, and Chandigarh. By December 2016, all of the shootings had been done.


The movie made 16 crores in 11 days at the global box office, of which 6.41 crores came from the UAE and the GCC (first weekend). The movie made $297,800 in the UAE throughout four weekends, and $3,647 in the UK throughout the same period. The movie made over 20 crores at the box office globally.
Basil Joseph As A Director: Minal Murali (2021)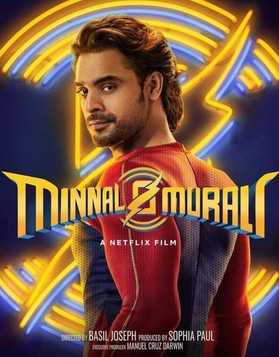 Superhero movie in the Malayalam language, produced by Sophia Paul and directed by Basil Joseph, and released by Weekend Blockbusters. Arun Anirudhan and Justin Mathew wrote the screenplay. Tovino Thomas and Guru Somasundaram both appear in the movie. The plot centers on Jaison, a teenage tailor who becomes a superhero after being hit by lightning and gaining superpowers as a result.

The majority of the movie was filmed in Kerala, with a few portions also being filmed in Hassan, Karnataka. The movie's soundtrack was written by Shaan Rahman and Sushin Shyam, who also wrote the background music. Sameer Thahir oversaw the film's cinematography, and Livingston Mathew handled the editing.

The movie was originally scheduled to hit theaters in late 2020, but the COVID-19 pandemic caused repeated postponements. Due to the pandemic-related theater closures, the producers declared in September 2021 that the movie would be released exclusively through Netflix. On December 16, the Mumbai Film Festival had its world premiere, which took place on Christmas Eve (December 24, 2021).
Basil Joseph's Career As An Actor
Basil Joseph Movie: Mayaanadhi (2017)
It is a 2017 Indian romantic thriller movie in the Malayalam language that was written by Syam Pushkaran and Dileesh Nair and directed and co-produced by Aashiq Abu. In the movie, Tovino Thomas plays a fugitive criminal, and Aishwarya Lekshmi plays a would-be actress.

The movie's core revolves around their tumultuous relationship and battle for survival. It was published on December 22nd, 2017, and received a lot of positive reviews. The movie received accolades for how it handled sexuality and was listed among The Hindu's top 25 Malayalam movies of the past ten years.

Dileesh Nair and Syam Pushkaran, who have both worked with Aashiq Abu on previous projects, co-wrote the script for the movie. Aashiq and Syam's friend, director-cinematographer Amal Neerad, were the inspiration for the movie. In one of their meetings, Neerad related a story he had heard while residing in Bombay. Neerad had intended for his short film in the five Sundarikal anthologies to be directed by him. Later, though, he shelved it and moved on to another script. Syam changed Neerad's narrative to fit Mayaanadhi's surroundings.
Basil Joseph Movie: Virus (2019)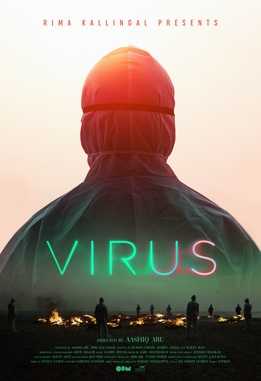 Aashiq Abu co-produced and directed a medical thriller movie in the Malayalam language, which was set against the backdrop of Kerala's 2018 Nipah virus outbreak. Suhas-Sharfu and Muhsin Parari collaborated on the screenplay. Kunchacko Boban, Tovino Thomas, Asif Ali, Parvathy Thiruvothu, Rahman, Indrajith Sukumaran, Indrans, Jinu Joseph, Sreenath Bhasi, Dileesh Pothan, Rima Kallingal, Madonna Sebastian, Ramya Nambeeshan, Joju George, Soubin Shahir, and Revathi are among the ensemble cast members.

On a single schedule, principal photography was conducted from January through February 2019 at the Government Medical College, Kozhikode, and the Government Homoeopathic Medical College, Kozhikode. On June 7, 2019, the movie received positive reviews and had box office success. The Hindu listed it among the top 25 Malayalam films of the past ten years.
Basil Joseph Movie: Manoharam (2019)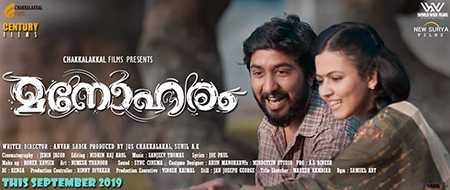 Anvar Sadik, Jose Chakkalakal, and A. K. Sunil worked together to create a comedy-drama movie in the Malayalam language. Indrans, Basil Joseph, Aparna Das, and Vineeth Sreenivasan all appear in the film. Sanjeev T wrote the melody, and Samuel Aby wrote the background music.

The story revolves around struggling artist Manoharan (Vineeth Sreenivasan), who aspires to establish his value and win respect for his line of work. He is compelled to explore the digital realm and pick up new skills because painted posters are losing their allure and flex printing is rapidly gaining popularity.

The movie had a $2.60 million budget, yet it generated $6 million at the box office. The satellite, OTT, and digital rights were purchased by Disney Hotstar, Amazon Prime, and Goodwill Entertainment for a combined total of Rs 4 crore.
Basil Joseph Movie: Kilometers and Kilometers (2020)
It is a road movie in the Indian Malayalam language, directed by Jeo Baby. Tovino Thomas, Ramshi Ahamed, Anto Joseph, and Sinu Sidharth all worked together to produce the movie under the auspices of Ramshi Ahamed Productions and the Anto Joseph Film Company.

India Jarvis plays an American woman who embarks on a voyage with a man from Kottayam in the road movie, which also stars Tovino Thomas, Joju George, Sidhartha Siva, and Basil Joseph (played by Thomas). The movie's title alludes to a well-known line from Mohanlal and Priyadarshan's 1986 film Mazha Peyyunnu Maddalam Kottunnu.

The movie started filming in February 2019, and Tovino shared a few images from the set while in Ladakh. The team relocated to Kozhikode in March 2019, when the second schedule of filming took place. The team spent 36 days traveling the length of the nation, stopping in places like Tamil Nadu, Karnataka, Maharashtra, Goa, Gujarat, and Rajasthan, where several significant scenes were filmed. The Himalayas served as the backdrop for the climax.

The movie's initial release date was set for March 12, 2020, however, the COVID-19 epidemic caused it to be postponed indefinitely. On August 31, 2020, during Thiruvonam, the film received its global premiere on Asianet's general entertainment channel.
Basil Joseph Movie: Jan.E.Man (2021)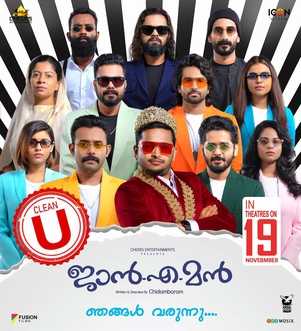 Chidambaram, a debutante, wrote and directed the movie. It was co-written by Sapnesh Varachal and Ganapathi, the younger brother of Chidambaram. In the movie, prominent roles are played by Basil Joseph, Balu Varghese, Lal, Arjun Ashokan, and Ganapathi. Under the auspices of Cheers Entertainment, the movie was made by Lakshmi Warrier, Ganesh Menon, Sajith Kookal, and Shawn Antony.

The movie, which debuted on November 19, 2021, had overwhelmingly great reviews and praise for the performances (especially Basil Joseph and Balu Varghese's), clean humor, emotional depth, plot, and Chidambaran's direction, and it went on to become a smash hit at the box office.

Joymon works as a nurse in a barren region of Canada. He decides to return to Kerala to spend his 30th birthday with his former classmates. He chooses to celebrate his birthday at the home of his friend Sampath (Arjun Ashokan). The idea of Joymon celebrating his birthday is originally opposed by Sampath and Faizal (Ganapathi S Poduval), but he reluctantly agrees when he is offered free beverages at the occasion.

A funeral was being held for an elderly man who lived in the house next to Sampath's home at the same time. The situation for Joymon and his buddies is precarious. The movie's plot revolves around miscommunication, selfishness, and a clash of egos.
Basil Joseph Movie: Nna Thaan Case Kodu (2022)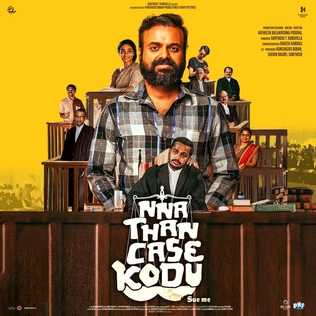 Ratheesh Balakrishnan Poduval wrote and directed the movie. Santhosh T. Kuruvilla produced it, and Kunchacko Boban Productions and Udaya Pictures collaborated on it. Gayathrie Shankar and Kunchacko Boban are the movie's stars. Dawn Vincent wrote the song's music.

The plot centers on Kozhummal Rajeevan, a former thief who has changed his ways, and his battle for justice after getting into a confrontation with society's elite over an act he committed in self-defense. Positive reviews greeted the theatrical debut of Nna Thaan Case Kodu on August 11, 2022. The movie was a financial triumph at the box office.

Kozhummal Rajeevan, a small-time robber, falls in love with Devi, a Tamil laborer. He entirely ends his criminal activities and starts working as a laborer as they decide to live together at her house. One day, while he was returning from a temple celebration, he jumped over the boundary wall of an MLA's house to avoid getting hit by a car. As a result, the MLA's pet dogs bit him. To top things off, he is detained after being accused of stealing.

Rajeevan represents himself in court and pledges to present evidence while using a police officer who has converted to advocacy. Following the onset of the court hearings, Rajeevan implicates the PWD minister by blaming him for the single pothole that caused the issues. The rest of the plot revolves around whether he can prove his innocence or if he will be victimized.
Basil Joseph Movie: Palthu Janwar (2022)
Basil Joseph plays a major role in Sangeeth P. Rajan's 2022 Indian Malayalam-language film Palthu Janwar, which also stars Indrans, Johny Antony, Dileesh Pothan, and Shammy Thilakan in supporting roles. Under the name Bhavana Studios, Syam Pushkaran, Dileesh Pothan, and Fahadh Faasil produced the movie. The movie premiered on September 2, 2022.

On July 8, 2022, Basil Joseph revealed the movie on social media by posting the first image from it and writing, Paalthu Janwar, in which I got an opportunity to be the lead actor after Jan. E. Man. Suhail Koya wrote the song, Justin Varghese composed it, and Basil Joseph shot the music video.

After his father's passing, Prasoon (Basil Joseph), an enthusiastic animator, receives a kind position as a livestock inspector in a panchayat where practically every home raises cattle. After experiencing some early setbacks during his employment, the man feels unqualified for the position. His frustrations are exacerbated when he is held accountable for a variety of problems that are not his fault.

As a compassionate appointment, Prasoon, a professional animator, is compelled to accept the government position of a veterinary inspector despite having no interest in it. It guides him through the exciting events that he will experience at work.
Basil Joseph's Career In Short Film
Basil Joseph Short Film: Priyamvadha Katharayano (2012)
Priyamvadha Katharayano is a humorous short film starring four technopark engineers named Prakash, Xavier, Sebastian, and Basil. In it, Prakash talks about Priyamvadha, which makes the other characters want to see her.
Basil Joseph is the director, and Vineesh Kumar is the producer of this short film. The leading actors are Basil Joseph, Vishnu Soman, and Murali Krishnan Sasikumar.
Basil Joseph Short Film: Oru Thundu Padam (2013)
Oru Thundu Padam is a comedy film made by the same people who made Priyamvadha Katharayano. It focuses on amusing interactions between two strangers while they are in a taxi. This short film is directed by Basil Joseph, and Mrs. Dipti Unni is the producer. Aju Varghese, Sanand Sivadas, and Blessy Kurien are the three central figures in the film.
Basil Joseph's Upcoming Film
Kadina Kadoramee Andakadaham
Basil Joseph appears to be the actor of choice for producers of light entertainment. Additionally, while people are drawn to him for his innocent charm, he has recently taken on more gritty, edgy roles in movies. He will also appear in a new light in his upcoming Kadina Kadoramee Andakadaham, directed by Muhashin and written by Harshad of Unda.

A first-look poster for the movie, a family drama with a setting in north Kerala's coastal region, was recently unveiled. According to Muhashin, who is describing the movie, The title is Basheer-Ian, meaning that the world might be challenging. Having said that, the viewers would believe that the movie was light-hearted because it depicts the central character's struggle toward the conclusion.
Ajayante Randam Moshanam
An upcoming action movie in the Malayalam language called Ajayante Randam Moshanam, written by Sujith Nambiar and directed by Jithin Laal, would have Tovino Thomas in a triple role along with Krithi Shetty, Basil Joseph, and Aishwarya Rajesh in the key parts.

The movie is made by Dr. Zacharia Thomas under the UGM label in collaboration with Listin Stephen under the Magic Frames banner. Jomon T. John is in charge of the film's cinematography, and Dhibu Nainan Thomas is in charge of the music.
Basil Joseph's Career Timeline
Basil Joseph's Net Worth
Indian actor, screenwriter, and director Basil Joseph primarily work in the Malayalam cinema industry. He served as Thira's assistant director before making his directorial debut with the 2015 film Kunjiramayanam. The net worth of Basil Joseph is 1.5 million dollars.
Basil Joseph's Awards
Asian Academy Creative Awards. Asian Academy Creative Award [Nominee] (2022) Best Direction (Fiction) National winner from India.
Indian Film Institute. Best Feature Film [Nominee] (2022) Minnal Murali (2021)
South Indian International Movie Awards. SIIMA - Malayalam [Nominee] (2022) Best Director.
3 Fun Facts About Basil Joseph
During the scripting of the movie Minnal Murali, Basil was in charge of the computer graphics section.
Basil Joseph is an animal lover.
Basil also writes scripts.
Basil Joseph's Profile Summary
Social Media
Frequently Asked Questions