Avesh Khan | Biography, Wickets, Net Worth, Matches

Hitesh Mandot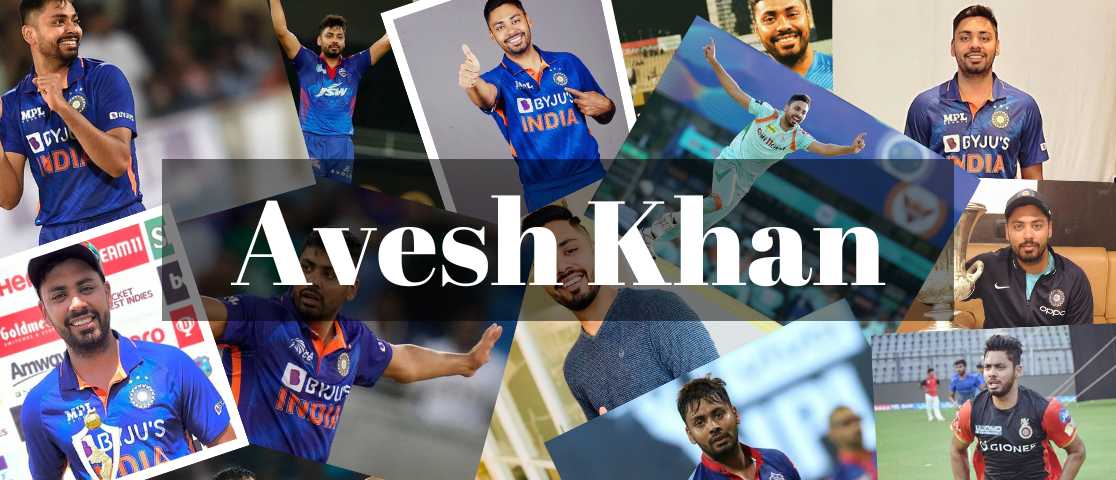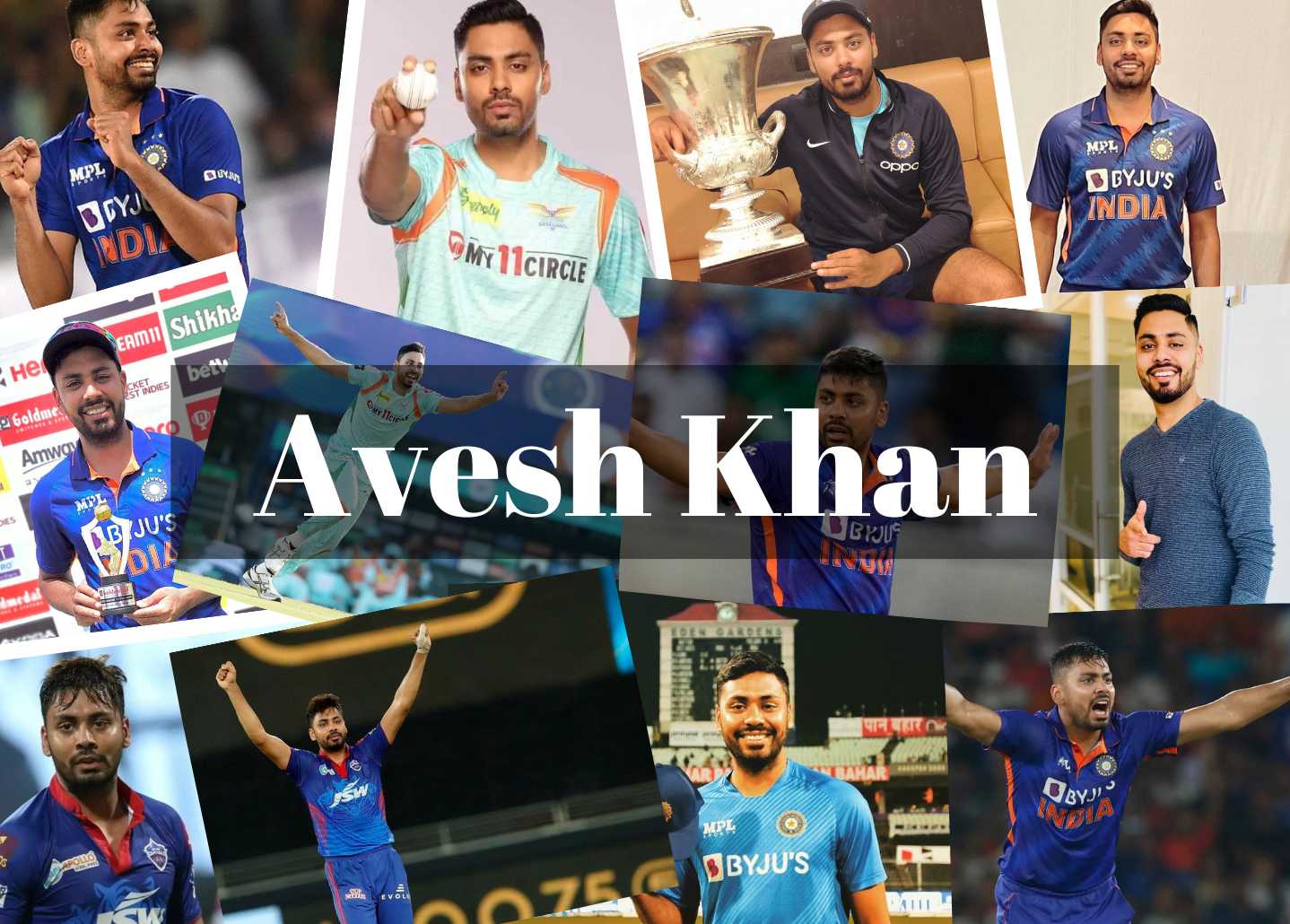 Avesh Khan's Age and Avesh Khan Biography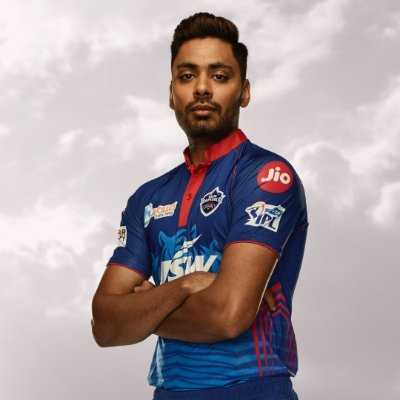 Avesh Khan is an Indian cricketer. Avesh Khan was born on 13 December 1996. Avesh Khan's birthdate is 13 December 1996. Avesh Khan's full name is Avesh Khan. Avesh Khan's age is 26 years old as of 2022. Avesh Khan's hometown is Indore, Madhya Pradesh. Avesh Khan's height is 5.11 Feet.

Avesh Khan is a cricket player for India who was born on December 13, 1996. He was included in India's squad for the 2016 Under-19 Cricket World Cup in December 2015. In February 2022, he made his international cricket team debut for India.

Avesh Khan is a right-arm fast-medium bowler who excels at maintaining speed, reaching a top speed of 149 kph with his fastest delivery.

Avesh Khan Family
Avesh Khan father's name is Ashique Khanl. Avesh Khan's mother's name is not known. Avesh Khan's brother is Asad Khan. Avesh Khan sister is no one. Avesh Khan wife is no one.

Talk To Similar Celebrities
Avesh Khan Education
Avesh Khan's school is Advanced Academy, Indore. Avesh Khan's college is Renaissance College of Commerce and Management, Indore.

Avesh Khan's Girlfriend
Avesh Khan's girlfriend is no one.

Avesh Khan Cricket
On May 14, 2017, he played his first Twenty20 match for Royal Challengers Bangalore in the Indian Premier League. The Delhi Daredevils purchased him in the 2018 IPL auction in January. On February 5, 2018, he made his List A debut for Madhya Pradesh in the Vijay Hazare Trophy during the 2017–18 season. With 35 dismissals in seven games, he was Madhya Pradesh's top wicket-taker in the 2018–19 Ranji Trophy. He was included on India C's roster for the 2019–20 Deodhar Trophy in October 2019.

With 24 wickets, Avesh finished as the second-best wicket-taker in the IPL 2021 and the highest wicket-taker for Delhi Capitals. The Lucknow Super Giants purchased him at the auction for the 2022 Indian Premier League in February 2022. He was the most expensive uncapped player ever acquired in IPL history, having cost 10Cr. He was chosen as one of India's five net bowlers in the Test team for their series against England in January 2021. He was also included in India's Test squad in May 2021 as one of four standby players for the 2019–2021 ICC World Test Championship final and they're away series against England.

He was included in India's Twenty20 International (T20I) team for their series against New Zealand in November 2021. Avesh Khan was included in the ODI and T20I teams for India's home series against the West Indies in January 2022. He was included in India's T20I team for their series against Sri Lanka the following month. On February 20, 2022, against the West Indies, he played in his first T20I match for India.In the final T20I match against Sri Lanka, Khan recorded his first T20I wicket, ending with statistics of 2/23 in his four overs. He was selected for India's ODI team for their away series against the West Indies in July 2022. On July 24, 2022, he made his ODI debut for India against

Avesh Khan Stats (as of November 2022)
Avesh Khan's Net Worth
Avesh Khan is thought to be valued roughly $2 million. Mr. Avesh Khan has a net worth of roughly $2.0 million USD, or 15.0 crores of Indian rupees. He has amassed this enormous sum through his earnings from the BCCI, IPL contracts, and private enterprises.

4 Interesting Facts of Avesh Khan
At age 16, he began playing for Madhya Pradesh's Under-19 team.
Avesh Khan recorded 6-3-4-4 in a Tri-series match against Bangladesh in 2015–16. In the history of the Youth ODI, no one bowler claimed four or fewer wickets while allowing four or less runs.
The Royal Challengers Bangalore acquired Avesh Khan for the 2017 IPL season.
Avesh Khan is a right-arm medium-fast bowler who is renowned for his off-cutter. He is also a right-handed batter. When he was 13 years old, his bowling was initially noticed at the Madhya Pradesh Cricket Association Trails.
At the age of 16, he began playing for the Madhya Pradesh Under-19 team. After Kuldeep Yadav's 20 wickets in the 2012/13 Vinoo Mankad Trophy, he took 15 wickets. His contributions earned him a spot on the India Under-19 team.
Social Media
Frequently Asked Questions