Ahan Shetty | Biography, Career, Age, Net worth, Movies

Hitesh Mandot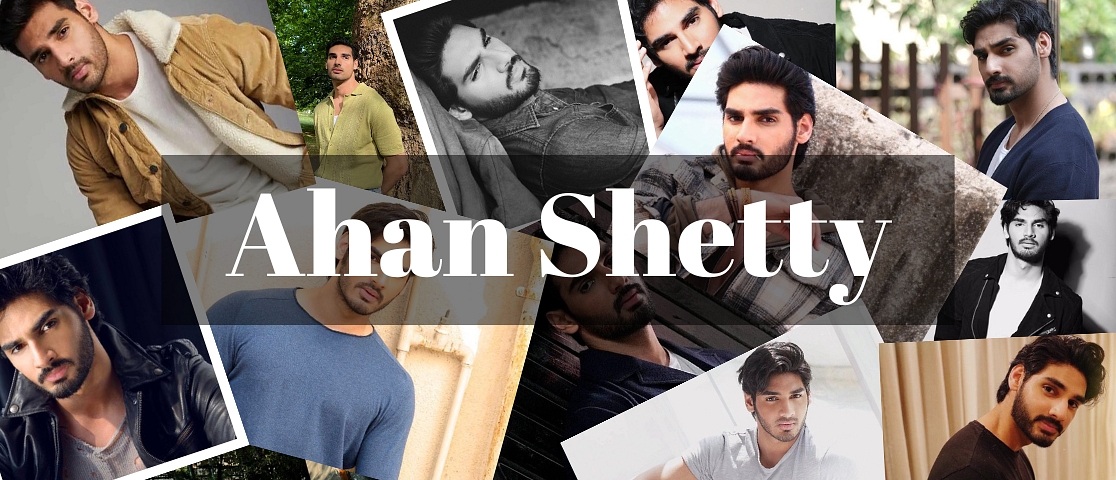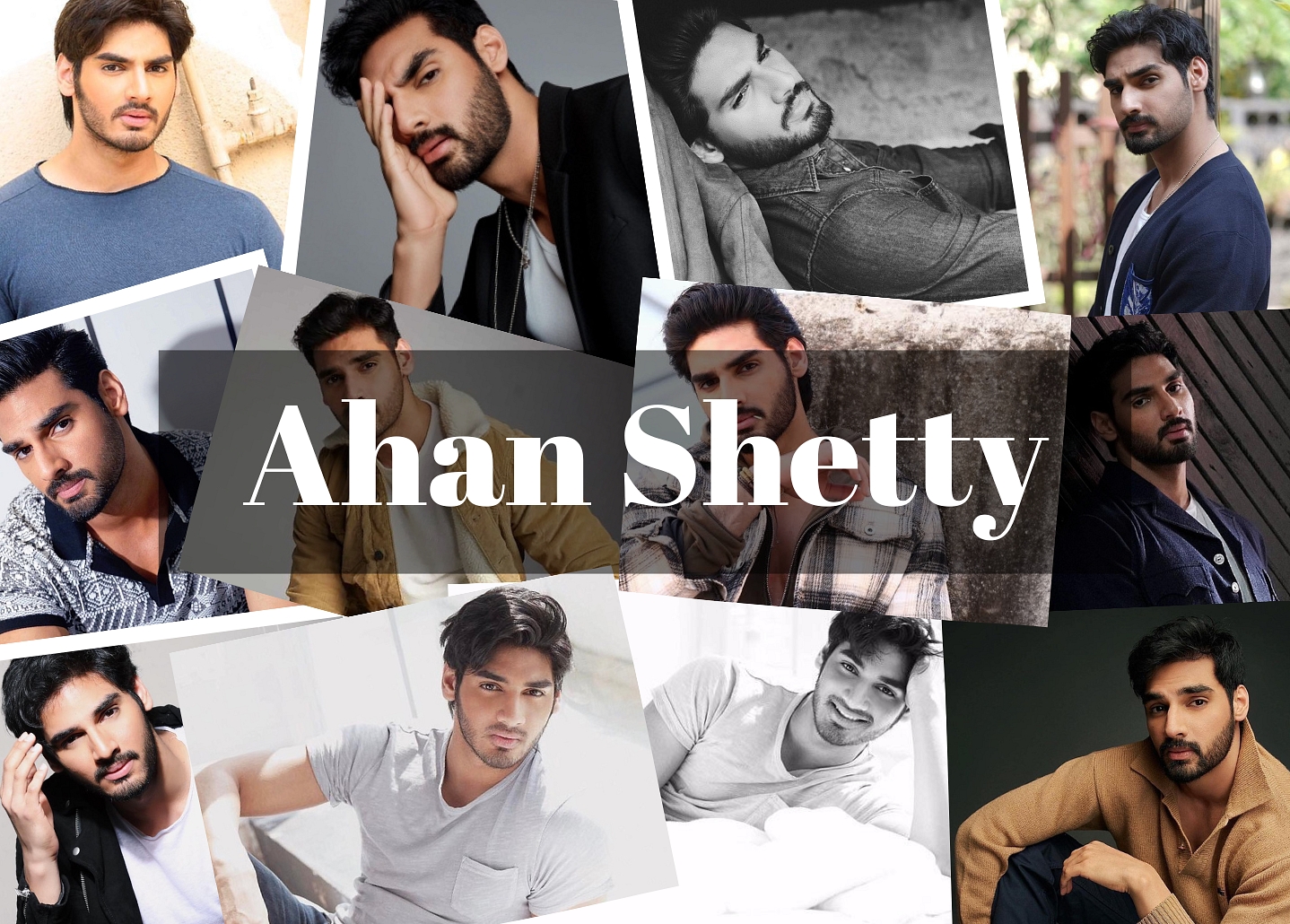 Ahan Shetty's Biography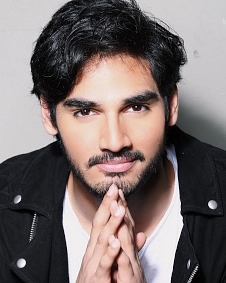 Ahan Shetty is an Indian actor. Ahan Shetty's birth date is 28 December 1995. Ahan Shetty's birth year is 1995. Ahan Shetty's age is 27 years as of 2022. Ahan Shetty's birthplace is Mumbai. Ahan Shetty's zodiac sign is Capricorn. Ahan Shetty's mother's name is Mana Shetty. Ahan Shetty's father is Sunil Shetty. Ahan Shetty's sister is Atia Shetty. Ahan Shetty's height is 6 feet.

Ahan Shetty had an interest in performing since he was in school, and his school play debut cemented his decision to pursue acting professionally. Tadap, produced by Sajid Nadiadwala and Fox Star Studios, and directed by acclaimed filmmaker Milan Luthria, was his first movie to be released. His interpretation of the role of Ishana,the primary protagonist, has received several acclaims from the fraternity and critics alike, and the movie has performed very well at the box office.

Ahan Shetty is a very talented dancer and has martial arts training. He enjoys bodybuilding and is committed to eating healthfully and remaining in shape.

Talk To Similar Celebrities
Ahan Shetty's Family and Education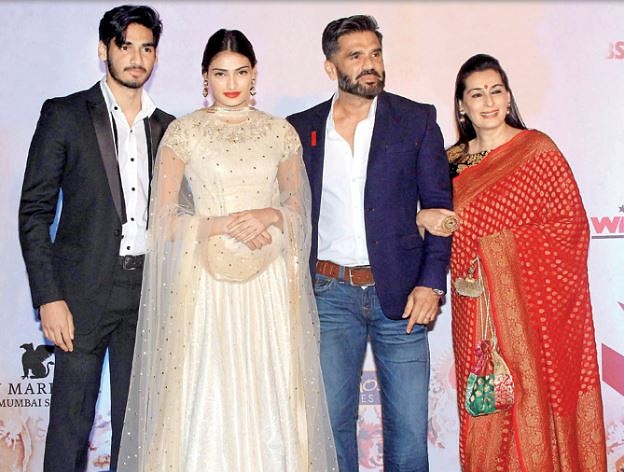 Ahan Shetty's birthplace is Mumbai. Ahan Shetty's zodiac sign is Capricorn. Ahan Shetty's mother's name is Mana Shetty. Ahan Shetty's father is Sunil Shetty. Ahan Shetty's sister is Atia Shetty. Ahan Shetty's height is 6 feet.

Ahan Shetty was born in Mumbai, India, on December 28, 1995. He is the son of Mana Shetty and Bollywood actor Sunil Shetty. Both his older sister Athiya Shetty and father Sunil Shetty are performers in the Bollywood industry.

Ahan Shetty attended the American School of Bombay in Mumbai for his formal education before transferring to the US University to earn his degree in acting and filmmaking.

Ahan Shetty's Affair and Relationship with girlfriend Tania Shroff
Ahan has been seeing Tania Shroff, a buddy from high school, for a long time and is very open about it. She appears to have joined the Shetty family now because the duo was photographed together joyfully during the Tadapmovie premiere as well.

At the Wednesday special screening of Tadap,Ahan Shetty and Tania Shroff could be seen strolling hand in hand. Furthermore, Tania appeared to be close to the family and was seen exchanging letters with Ahan's sister, Athiya Shetty.

Ahan and Tania, both Mumbai natives, went to the same school and were close friends for a very long period. In 2015, the actor made headlines due to speculation about a possible romance with Tania. The couple then made their first public appearance together at Armaan Jain's wedding.

The couple frequently posts photos of their time together on Instagram. This contains posts showing gratitude and holiday photos. Additionally, the two routinely remark on each other's blogs.

When asked what was the craziest thing he had ever done, Ahan immediately responded to ETimes that he had gone skydiving. It was his girlfriend's birthday, so she informed him, No, you have to do it,he said. Therefore, I made a plane leap for her.

Ahan Shetty's Movies and Career
Ahan Shetty's First Movie Tadap (2021)
The narrative of a desi boy falling in love with a foreign girl is told in the film. When the time comes to tell their elders about the affair, things become challenging for them.
Ishana (Ahan Shetty) develops a deep love for Ramisa (Tara Sutaria). When fate separates him from his ladylove, his world is turned upside down. His adopted father figure Daddy (Saurabh Shukla), who tries to keep him from going down a path of self-destruction, is his only source of comfort. The protagonist, however, is forced to act out of bounds in his impassioned anger for love by a devastating revelation.
An Indian man named Ishana, age 20, lives in Mussoorie, Uttarakhand. While leading a relatively carefree and predictable existence, an unexpected encounter with the just arrived foreigner and receptive Rаmisа causes everything to change.

Despite having quite different worldviews, the two are profoundly in love with each other. Ishana is madly in love with Ramisa, but when their relationship is made public in front of their families, arguments quickly arise.

When it becomes apparent that his relationship is set to collapse, Ishna exhibits extreme aggression and goes through a depressive phase. Things swiftly get out of hand as he realizes that Ramisa only exploited him for her selfish purposes and never truly loved him. Ishana's violent wrath quickly knows no bounds as he allows rejection and treachery to rule his life.

Tadap's tale seems to be a traditional tale of a poor boy falling in love with a rich girl, who up until the interval seems to have been forcibly wed off to another man of her father's choosing. After the break, the plot suddenly has a lot to reveal and rushes to reveal all the factors that contributed to the lovers' breakup.


The romantic action drama film Tadap, was written and directed by Milan Luthria and produced by Sajid Nadiadwala under the Nadiadwala Grandson Entertainment label. Fox Star Studios served as the film's distributor and co-producer. The movie is a replica of the 2018 Telugu blockbuster RX 100, starring Tara Sutaria and debutante Ahan Shetty. On December 3, 2021, the movie was released in theaters to mixed reviews, which praised the music and plot while criticizing the acting, dialogue, and screenplay.


The movie's box office performance was deemed Average. The Central Plaza theater in South Mumbai served as the location for the start of principal photography on April 22, 2019. The majority of the movie was filmed in Mumbai and Mussoorie.

On January 28, 2022, Disney+ Hotstar hosted the movie's world premiere. Except where otherwise stated, Irshad Kamil wrote the lyrics for the movie, while Pritam created the music.

Ahan Shetty's Career Timeline
Ahan Shetty's Controversy
Ahan Shetty left the theater because he didn't like his father's evil character in Main Hoon Na.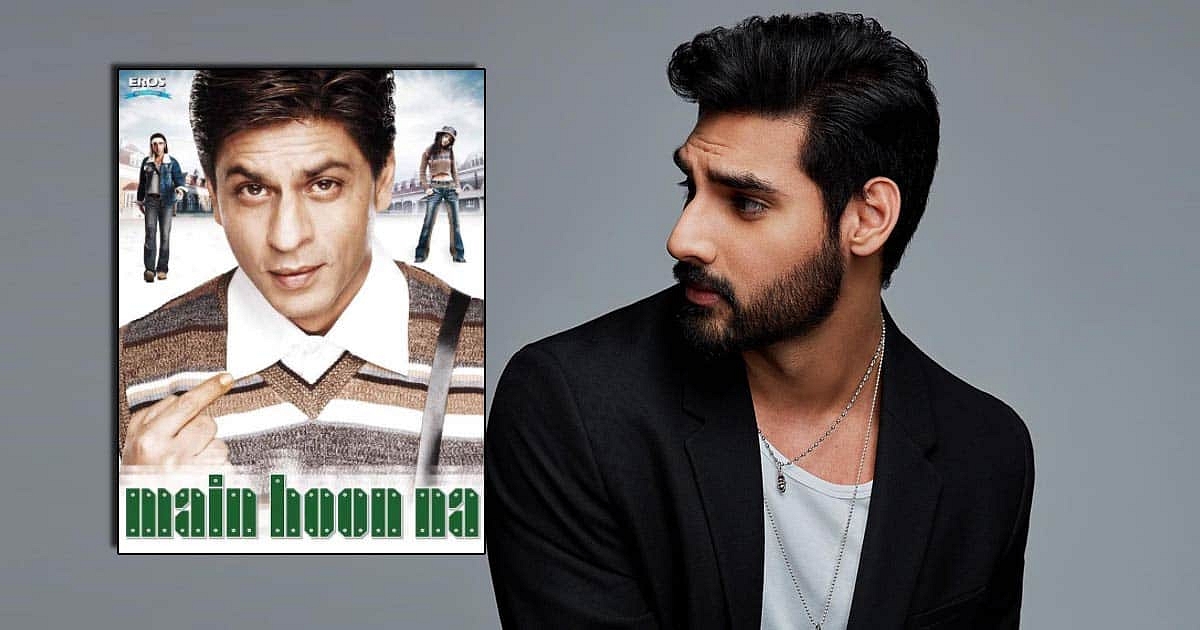 Ahan Shetty said in an interview that I don't believe I've ever left one of his movies because of that. I find this unpleasant.

I believe I was pretty young when I left Main Hoon Na at that time. I thought, Why did he do that? I took a very different approach to him.

But as for the movie as a whole and his role, I thought it was amazing and his performance was outstanding.

Ahan Shetty on Nepotism
Ahan Shetty discussed the effects of nepotism on his career in a discussion about the subject after receiving his first award. He explained to Bollywood Bubble I'm okay with nepotism in this case. Because of nepotism, I exist. We certainly have it easier now because my father is an actor and I too wanted to be one. I won't in any way dispute that. But everyone must put in a lot of effort over the long run. Particularly in this sector, you have to put in a lot of effort to succeed. I don't want to exploit this profession because I am so very grateful and honored to be a part of it. So I'll just put in a lot of effort and maintain my composure.

Ahan Shetty's Net worth
The net worth of Ahan Shetty is $4 Million or 25 crores in Indian Rupees.
Thirty lakhs rupees are Ahan Shetty's monthly salary.

Ahan Shetty's Awards & Nominations
IIFA 2022- Debut of the Year (Male) for Tadap - Won

Ahan Shetty's Interesting Facts and Trivia.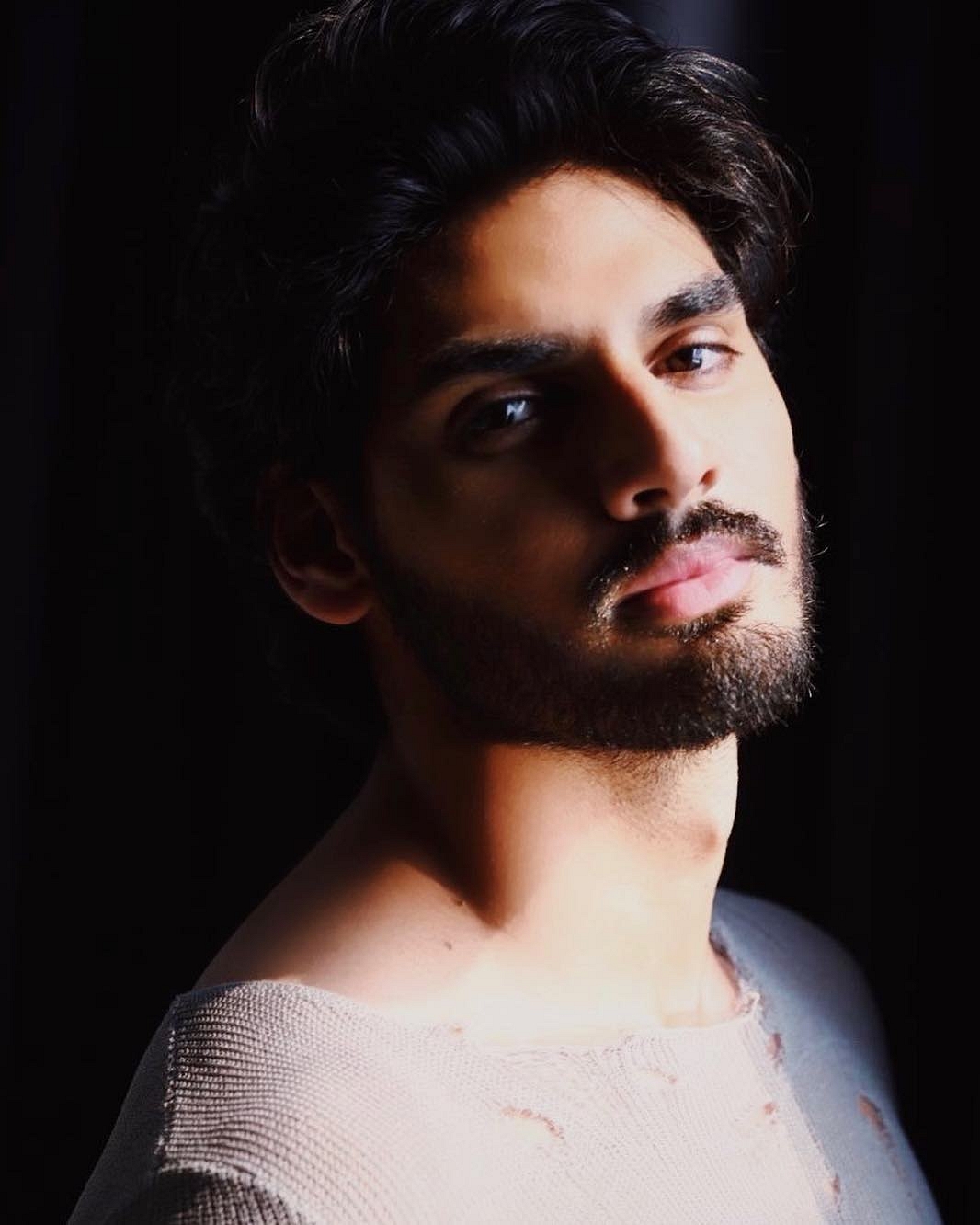 Ahan Shetty was captain of his football team in his schooling days.



Ahan Shetty is a good singer and lead guitarist of a popular music band.



Ahan Shetty is son of actor Sunil Shetty.



Ahan Shetty is the brother of actress Athiya Shetty.



Social Media
Frequently Asked Questions