Abhishek Sharma | Biography Birthday Family Net Worth Age

Madonna Colin Farro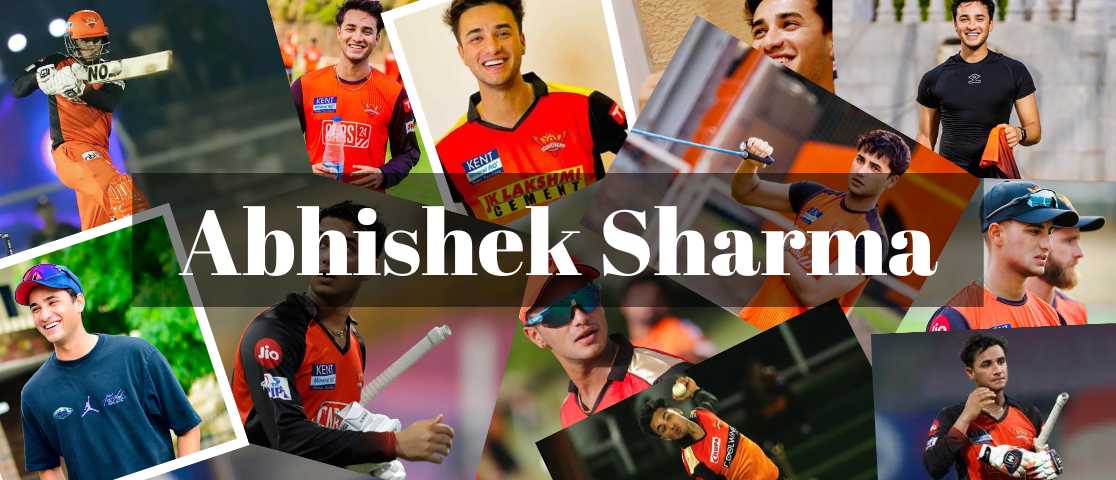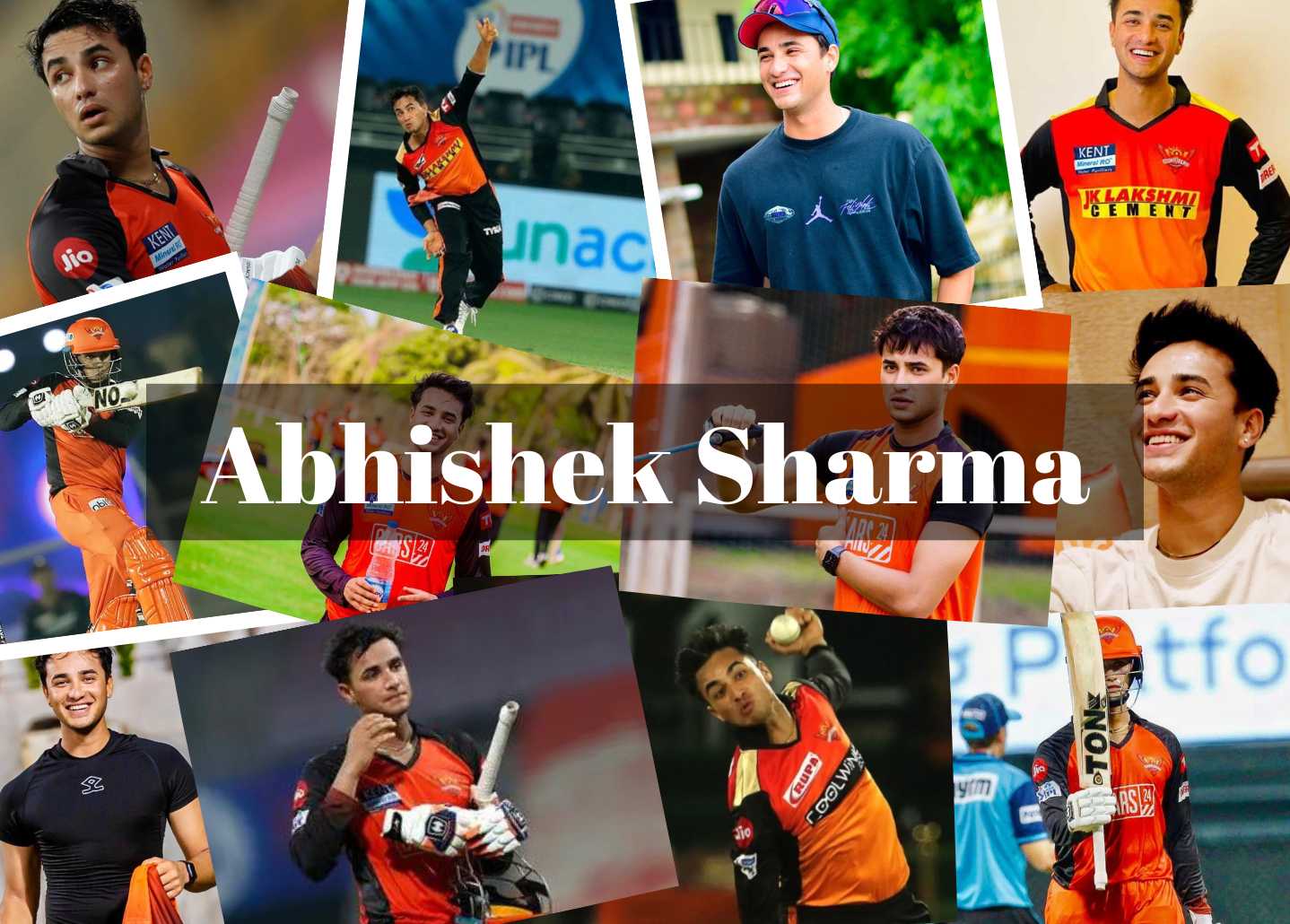 Abhishek Sharma is a left-arm spinner who bowls fast and accurately and bats in the lower order. He initially gained attention when he scored a century for Punjab on his Under-19 debut in the Vinoo Mankad Trophy. Before being succeeded as captain by Prithvi Shaw months before the 2018 U-19 World Cup, where he remained an essential component of the team, he captained India to victory in the U-19 Asia Cup in 2016. At the IPL auction in January 2018, Delhi DareDevils purchased him for INR 55 lakh ($ approximately 85,000). On his debut, he scored an undefeated 46 off 19 balls.
Abhishek Sharma's Biography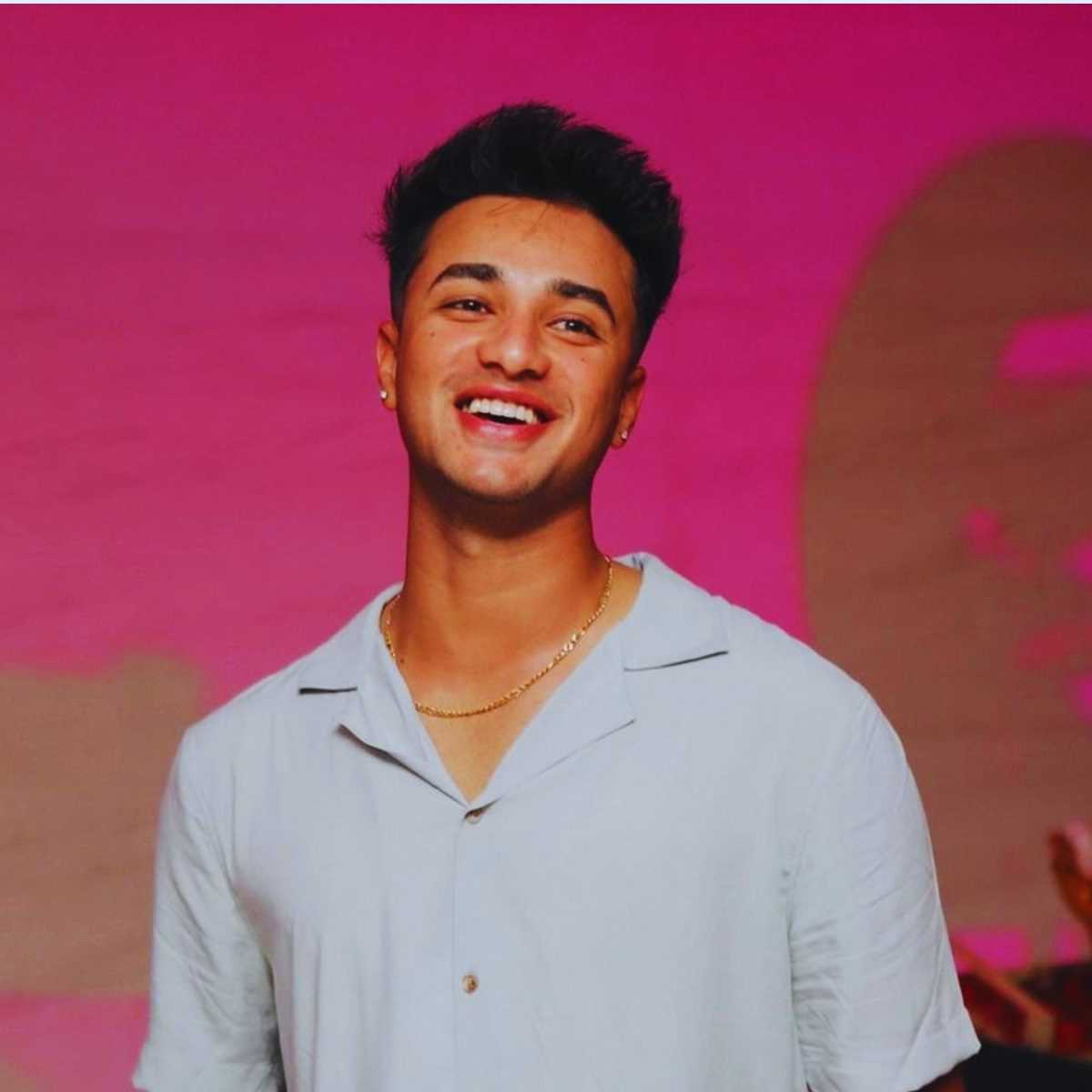 Abhishek Sharma was born on 4th September 2000 in Amritsar, Punjab, India. Abhishek Sharma is 22 year old. Abhishek Sharma's Zodiac Sign is Virgo. Abhishek Sharma, a young Indian all-rounder, can bat both as the opener and in the middle overs. He bowls orthodox left-arm spin and bats left-handed. The youthful player shot to fame when he took 57 wickets in the Vijay Marchant Trophy Tournament in 2015–16.

Abhishek Sharma was purchased by the Delhi Daredevils in the 2018 IPL auction in January for Rs 5.5 million. He played for the Delhi Daredevils in the 2018 Indian Premier League on May 12, 2018. On his T20 debut, Sharma scored 46 runs off just 19 balls. He competed for Punjab against Madhya Pradesh on February 28, 2021.

Claim Your FREE Celebrity Shoutout
✕
Claim Now!
Abhishek Sharma's Family and Early Life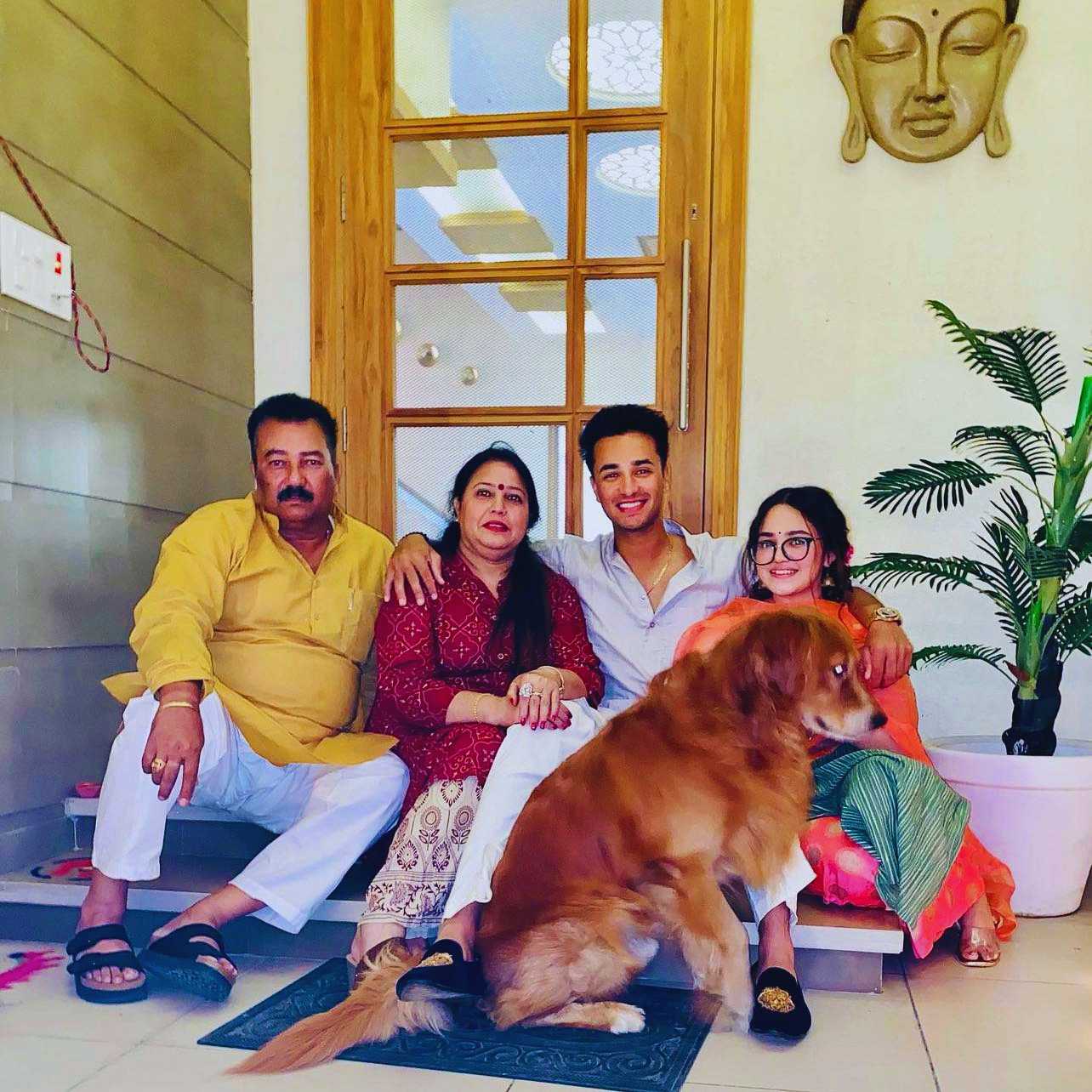 Abhishek Sharma is a child prodigy as cricket runs through his veins. Abhishek Sharma's father, Raj Kuma Sharma, was a former cricket player. Abhishek Sharma's mother, Manju Sharma, is a housewife. He looks up to his father for constant inspiration and as a moral coach.

Abhishek Sharma's sisters are Komal Sharma and Sonia Sharma. Of his siblings, he is the youngest. He began by playing with his peers in gullies while being taught the fundamentals of cricket by his father. He received training from his father in a local sports club where he practised and competed with the local teams.

Talk To Similar Celebrities
Abhishek Sharma's Education
Abhishek Sharma completed his Schooling from Delhi Public School which is located in Delhi. Abhishek excelled in his academic pursuits. Up to the tenth grade, he achieved more than 80%. He participated in numerous games for his school's team as a representative. Abhishek completed his further education at G D Goenka University. He was selected for the state squad and participated in his age-level matches for the state after playing for his school's team.

Abhishek Sharma's Career Timeline
Abhishek Sharma's Career
Abhishek Sharma's Early Career
Abhishek Sharma made his Under-19 debut for Punjab in the Vinoo Mankad Trophy, and he received popularity by scoring a century. In addition to playing a vital role in the 2018 U-19 World Cup, Abhishek led India to victory in the U-19 Asia Cup in 2016. Sharma, a left-arm spinner who can also bat in the lower order and has a powerful swing, was acquired by the Delhi Daredevils (now known as the Delhi Capitals) in 2018. He only appeared in three games, putting up very little, and the Sunrisers Hyderabad signed him in 2019. He played in 8 games in 2020, but his stats weren't the finest. He will play for the orange army again this year.
Abhishek Sharma's Domestic Career
Abhishek Sharma was chosen for the Indian Under-15 team after doing magnificently at the district level. His talent for leading attracted some recognition, and he was chosen to lead India Under 16 team as captain. He acted as the team's captain and assisted them in many victories. Abhishek Sharma made his Under-19 debut for Punjab in the Vinoo Mankad Trophy. He scored a century on his debut and finished the 2015–16 Vijay Merchant Trophy as the top run-getter with 1200 runs at an average of 109.09.

Additionally, Sharma led the India-U19 team in a 2017 home Youth ODI series against England India won 3-1. Abhishek Sharma participated in all of India's matches during the 2018 U19 Cricket World Cup and scored an important 50 runs against Bangladesh in the quarterfinal. Sharma and his U-19 teammate Shubman Gill earned their List-A debuts for Punjab on February 25, 2017, following their excellent World Cup achievements. He defeated Vidarbha in his debut, taking 2 wickets and scoring 46 runs.

Later, on October 6, 2019, he made his Punjab first-class debut against Himachal Pradesh. He had a spectacular debut, hitting 94 runs in the first innings and taking 1 wicket overall. Abhishek Sharma currently leads his state squad in performance, and his outstanding efforts also imply that he won't be far from playing for the national team.

Abhishek Sharma's IPL career
Abhishek Sharma was initially selected by Delhi Capitals for 55 lakhs at the 2018 IPL auction. On May 5, 2018, he made his Capitals debut against the Royal Challengers Bangalore, and while batting lower in the order, he scored 46 runs.

He was traded by Delhi to Sunrisers Hyderabad in 2019 along with players Vijay Shankar and Shahbaz Nadeem. Then, on April 15, 2018, he made his IPL debut for SRH against Delhi Capitals, and by dismissing Colin Munro, he earned his first IPL wicket. He was kept on by SRH for the 2020 IPL, and he also gave the team excellent service in Dubai. In the upcoming years, Sharma will be more valuable than Sunrisers Hyderabad in the TATA IPL 2022 for a staggering 6.50 crores.

In April 2020, Abhishek Sharma was hard at sharpening his abilities with none other than Yuvraj Singh while the entire country went into lockdown. Covid-19 forced the Indian cricket team to take a significant break from training. Still, a former great batsman saw that the players weren't adversely affected. Yuvraj Singh forced them to work out at his home gym, which helped them get in shape to compete in the 2020 IPL.

Abhishek Sharma Net Worth
Abhishek Sharma, a young Indian sportsman, has a net worth of USD 1.5 million, or approximately Rs. 11 crores INR. Sharma earned this money by playing cricket.

Abhishek Sharma's Awards and Achievements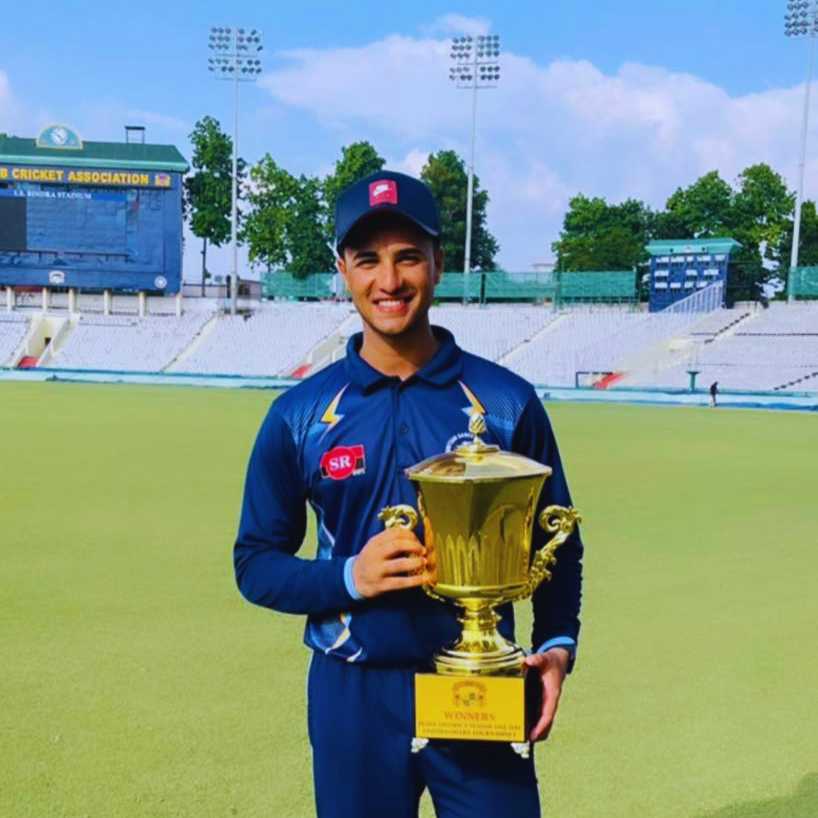 In the year 2016, Abhishek Sharma earned his Under-19 debut for Punjab in the Vinoo Mankad Trophy.
In 2015-2016 Abhishek Sharma was also presented with a Vijay Merchant Trophy.
Abhishek Sharma Won the 2018 U-19 Cricket World Cup.
In 2022, Abhishek received the title Player of the Match when he played against Chennai Super Kings.
Abhishek Sharma Struggles
Abhishek was criticised by many for his underscore pre-IPL season. Abhishek Sharma was a member of Sunrises Hyderabad. There were a lot of questions about whether he should be opening for Sunrisers.

In 2022, Abhishek Played 22 innings in the Indian Premier League, however, just 12 of them resulted in double digits. In his first game for the team, then known as the Delhi Daredevils, over four years ago, he recorded his highest score, an undefeated 46.

Even though he bats first for Punjab in domestic cricket, rumours began to circulate that he needs to be moved down the order. After all, the Sunrisers have players with much greater experience and track records in Aiden Markram and Rahul Tripathi.

Abhishek Sharma's Top Records
Abhishek Sharma had 34 innings in 36 IPL games, scoring 667 runs.
Abhishek Sharma's Highest Record in IPL is 75 runs.
Abhishek Sharma has 493 IPL balls with a strike rate of 135.2 and an average of 18.52.
Abhishek Sharma took 7 Wickets (17 IPL innings) at a 22.28 strike rate and a 30.57 average.
Abhishek Sharma's fielding analysis shows six catches.
6 Facts About Abhishek Sharma!
Abhishek Sharma scored 102 runs on his first debut against Himachal Pradesh.
At the Age of 3, his parents gifted him a plastic Bat.
Abhishek Enjoys playing Fifa and Sharma's Favourite food is chocolate icecream.
Abhishek Sharma is a left-hand Batsman.
Abhishek Sharma was the captain of a 15-member Indian under-19 team that competed in the youth Asia Cup in Sri Lanka in December 2016.
Social Media
Frequently Asked Questions