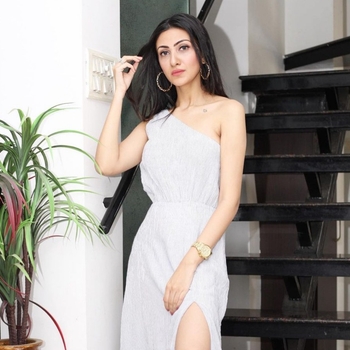 Neelam Upadhyaya
Neelam Upadhyaya
Book video @

₹999
Secured & Safe Payments
---

Buy For

₹949
Extra ₹50 off on this booking
Instagram DM

Free Combo
Celebrity shares message on Insta handle
Members Only

Flat 15% Off
Additional discount for Prime Users
---
Girish Mittal
11th June, 2022
hdhdhd
Dr milind
15th June, 2022
Thsnks
brijesh_darji
23rd June, 2022
Super
Danish
3rd June, 2022
good
Money-back Guarantee!
If for some reason, your request could not be completed, we'll refund your money within 3-5 working days.
Need help?
Reach out to us on WhatsApp or Email for queries. Our support team shall get back to you within 2-3 working days.
Secured & safe payments
Every transaction is 100% safe. Your payment details are encrypted during the transaction to safeguard your data.
Book A Personalised Celebrity Wish From Neelam Upadhyaya
Looking to add an extra touch of magic and excitement to your special celebrations? Look no further! We are thrilled to introduce a fantastic opportunity to book personalised greetings from your favourite celebrity.
Picture the sheer joy and amazement on your loved one's face when they receive a heartfelt personalised message from their beloved celebrity. Whether it's a birthday, anniversary, wedding, or any other festive occasion, these personalised greetings will create unforgettable memories that will be treasured forever. Don't miss out on this incredible chance to make your loved one's celebration truly extraordinary!
Book A Personalised Celebrity Invitation Video Message From Neelam Upadhyaya
Planning a milestone event and yearning for remarkable invitations? Look no further! Introducing a unique opportunity to book personalised invitation messages from the illustrious Neelam Upadhyaya.
Envision the contagious excitement sweeping across your guests as they receive an exclusive invitation crafted personally by Neelam Upadhyaya. Brace yourself for a touch of Neelam Upadhyaya's warmth and charisma, elevating your birthday extravaganza, anniversary celebration, wedding affair, or any special occasion to unforgettable heights.
Book a Motivational Video Message From Neelam Upadhyaya
Are you searching for a unique, impactful way to uplift and motivate your struggling loved ones? Book personalised motivational messages from Neelam Upadhyaya. Whether it's a friend facing a setback, a family member in need of a boost, or anyone going through a difficult phase, Neelam Upadhyaya's personalised motivational messages will ignite a spark of hope and motivation.
Book a Personalised Brand Endorsement Video From Neelam Upadhyaya
Ready to witness your brand soar to new heights? Look no further! Introducing personalised celebrity endorsement videos that will revolutionise your brand's visibility and leave an indelible mark.
Think about the impact of having your adored celebrity passionately endorse your brand through a captivating, tailor-made video. It's the game-changer that will amplify your brand's reputation, entice fresh customers, and ignite envy among your competitors. With our personalised celebrity endorsement videos, watch your brand shine like never before.
Why Book A Personalised Celebrity Video Wish From Neelam Upadhyaya?
Unforgettable Moments: By booking personalised wishes from your favourite celebrity, you'll create unforgettable moments that your loved one will treasure forever. The genuine and personal messages from these esteemed personalities will make their special day truly exceptional.

Tailored Expressions of Love: Each wish will be carefully crafted to reflect the unique qualities and significance of the occasion. The celebrity will incorporate personal details and heartfelt sentiments to ensure a truly personalised and touching experience.

A Connection with Stardom: Your loved one will feel a remarkable connection to their favourite celebrity as they receive a personalised wish. It's an opportunity for them to feel the warmth, admiration, and support of someone they admire, making their celebration even more special.

Diverse Occasions: Whether it's a birthday, anniversary, wedding, or festival, personalised celebrity wishes are available for various occasions. Choose the celebrity who resonates with your loved one and let their heartfelt wishes make the celebration truly extraordinary.
Neelam Upadhyaya is a model and Instagrammer from India.
She reviews skin and hair care products and has worked with a number of well-known brands.
Neelam Upadhyaya is well-liked and well-known for the content she posts on her social media platforms, and she has a large fan base.
---
Frequently asked questions
@neelamupadhaya is Neelam Upadhyay's twitter handle.
Yes, @neelamupadhyaya is the Instagram handle of Neelam Upadhyaya.
No, she is not married yet.
Born on 5 October 1993 she is 28 years old.
Neelam Upadhyaya was born in Mumbai.
YES! You can easily get a personalised video message from Neelam for yourself or your friend on www.tring.co.in.
Neelam Upadhyay's hobbies are reading and writing blogs.