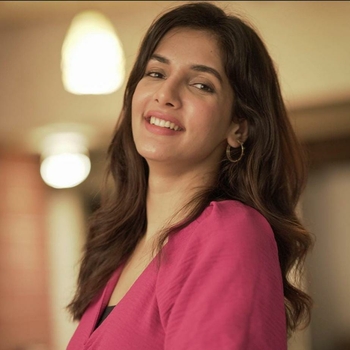 Natasha Singh

Sorry, Natasha Singh is not available at the moment. Click on 'Add to Wishlist' to receive any updates.
For Business
---

Buy For

₹9500
Extra ₹500 off on this booking
Members Only

Flat 15% Off
Additional discount for Prime Users
---
Money-back Guarantee!
If for some reason, your request could not be completed, we'll refund your money within 3-5 working days.
Need help?
Reach out to us on WhatsApp or Email for queries. Our support team shall get back to you within 2-3 working days.
Secured & safe payments
Every transaction is 100% safe. Your payment details are encrypted during the transaction to safeguard your data.
Boost Your Brand with a Personalised Celebrity Endorsement Video from Natasha Singh!
Elevate your brand to new heights with a personalised celebrity endorsement video from your favourite star. Witness the transformative power as their influential words and captivating presence create an undeniable impact, boosting your brand's visibility and credibility.
Imagine the buzz and excitement generated by a video featuring your beloved celebrity passionately endorsing your brand. This personalised touch creates an authentic connection with your audience, amplifying brand recognition and attracting new customers. Don't miss out on this incredible opportunity to enhance your brand's reputation and propel your business forward with a celebrity endorsement video that leaves a lasting impression.
Why Book A Personalised Brand Endorsement Video From Natasha Singh?
Celebrity Influence: Harness the power of celebrity influence to leave a lasting impression on your target audience. With a personalised endorsement video, you'll tap into the star power of your favourite celebrity, instantly capturing the attention of potential customers and creating a strong brand association.

Authenticity and Trust: A personalised endorsement from a beloved celebrity adds an element of authenticity and trust to your brand. Customers are more likely to engage with a product or service when it is recommended by someone they admire, and a personalised video takes this connection to a whole new level.

Unforgettable Impact: personalised brand endorsement videos create a memorable impact on your audience. The celebrity will use their unique charm, charisma, and professional expertise to deliver a message that resonates with your brand's values, leaving a lasting impression on viewers.

Unique and Catchy: Stand out from the competition by booking a personalised brand endorsement video. Tring offers a range of celebrities from various fields, ensuring you find the perfect match for your brand. Whether it's a renowned actor, sports star, musician, or social media influencer, their personalised video will add a touch of exclusivity and catchiness to your brand's marketing campaigns.
Take advantage of this golden opportunity to give your brand the celebrity touch it deserves. Book a personalised brand endorsement video from your favourite celebrity on Tring and witness the magic unfold. Let the star power and expertise of Natasha Singh propel your brand to new levels of success. Elevate your marketing strategy and leave a lasting impression with a personalised endorsement video from Tring today!
Life Story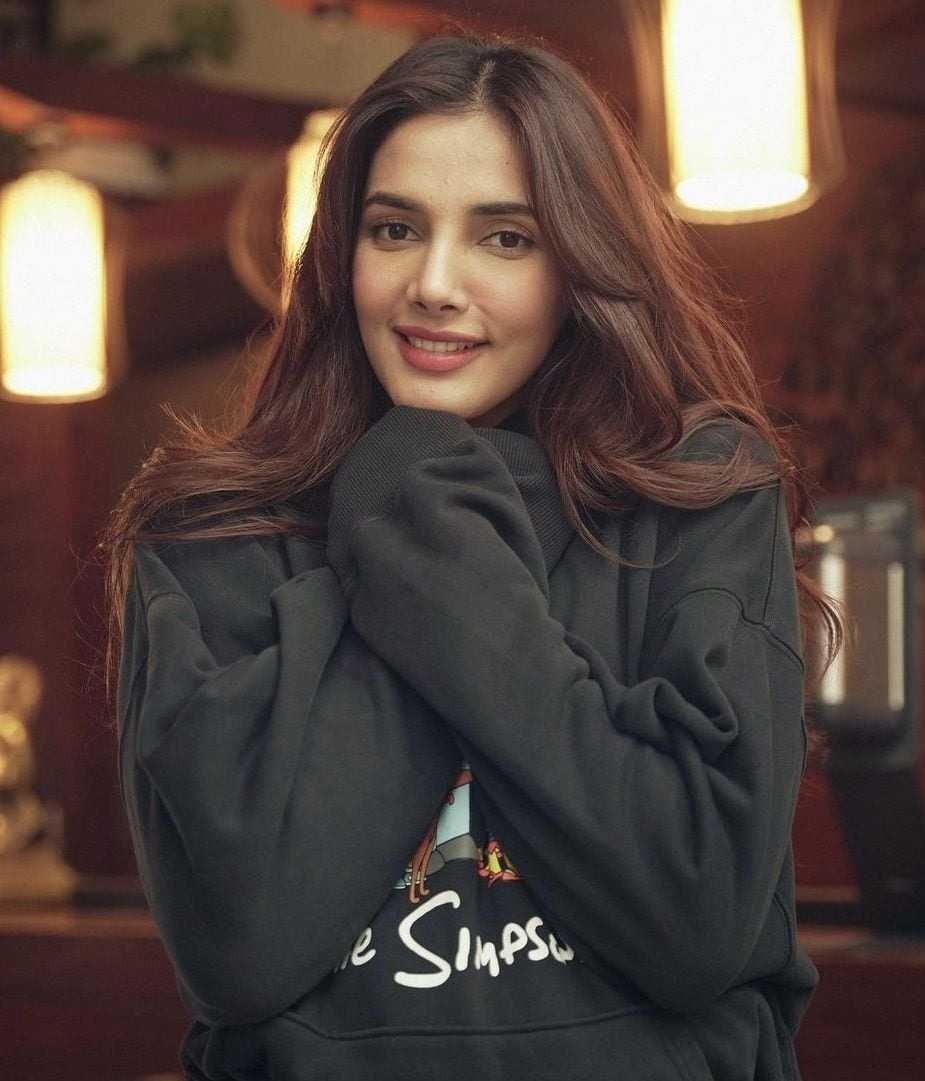 In the enchanting town of Manali, nestled amidst the majestic mountains of Himachal Pradesh, a star was born on the 1st of October in 1992. Natasha Singh, a captivating Indian actress and model, graced the world with her presence and artistic talent. As a Libra, Natasha embodies the harmonious and creative spirit of her Zodiac sign, which has undoubtedly played a role in her journey in the entertainment industry.
As of 2023, Natasha is 31 years old. Her artistic inclinations run in the family, as her brother, Prashant Chauhan, is also a gifted actor, further enriching the creative atmosphere in which she was raised.
Natasha's academic journey began at Minerva Public School in Ghumarwin, where she laid the foundation for her future endeavours. She later pursued higher education at the esteemed Himachal Pradesh Technical University in Hamirpur, expanding her worldview and further refining her unique perspective on life.
With her alluring beauty and undeniable talent, Natasha Singh has captured the hearts of audiences and critics alike. As Natasha continues to grace the screen and the runway with her mesmerizing presence, there is no doubt that her star will continue to rise, leaving an indelible mark on the entertainment industry. With each passing year, Natasha Singh's journey becomes more inspiring, and her future shines brighter than ever before.
Career
With a passion for the arts and a captivating presence, Natasha Singh embarked on her journey in the world of acting and modeling. Her first foray into acting came with her debut in the Tamil movie "Gypsy," where she showcased her talent and quickly gained recognition for her work in Tamil language films. Embracing her newfound success, Natasha wholeheartedly chose to pursue a career as an actress.
Before making her mark on the silver screen, Natasha began her career as a model, enchanting audiences with her poise and beauty. Her determination and hard work paid off when she participated in Miss Himachal 2015, where she gained popularity and caught the eye of the industry.
Accomplishments
Natasha's journey in the world of pageantry continued as she represented the state of Himachal Pradesh in the fbb Femina Miss India Delhi 2016. Competing against talented and beautiful women from across the region, Natasha's grace and charm shone through, leading her to be named the 1st runner-up in the prestigious pageant.

On February 27, 2016, she was crowned by renowned designers Shantanu and Nikhil, further solidifying her status as a rising star in the world of beauty and entertainment.
From her humble beginnings in the mesmerizing town of Manali to her successes in modeling and acting, Natasha Singh's journey is a testament to her dedication, passion, and talent. As she continues to captivate audiences on the runway and the silver screen, there is no doubt that her star will continue to rise, inspiring others to follow their dreams and make their mark on the world.
We encourage you to book well in advance to secure your personalised wishes from Natasha Singh. Make your special occasions truly extraordinary with a touch of Natasha's warm wishes and star-studded charm. Book now and create cherished memories that will be treasured for a lifetime! #JustTringIt
| | |
| --- | --- |
| Real Name | Natasha Singh |
| Profession | Actress |
| Celebrity Type | Movie Star, TV Star |
| Age | 31 Years as of 2023 |
| Date Of Birth | 01 Jan 1970 |
| Birthplace | Himachal Pradesh |
| Marital Status | Unmarried |
| Zodiac Sign | Libra |
| Nationality | Indian |
| City of Residence | Mumbai |
| Height | 5 feet 7 inches |
| Weight | 55kgs |
| Notable Work | Gypsy |
| Net Worth in INR | Rs. 10 Lakhs |
| Net Worth in USD | $1 million |
| Instagram ID | @natashasingh007 |
| Instagram Followers | 564k+ |
---
Frequently asked questions
Natasha Singh is an Indian Actress and Model.
Natasha Singh is famous for her recent movie Gypsy.
Natasha Singh's birthday is on the 1st of October 1992.
Natasha Singh was born in Manali, Himachal Pradesh. Natasha Singh is from Manali, Himachal Pradesh.
No, Natasha Singh is not married.
No, Natasha Singh doesn't have a child.
Natasha Singh's Zodiac sign is Libra.
Natasha Singh's age is 30 years (as of 2022).
Natasha Singh's College/University's name is Himachal Pradesh Technical University, Hamirpur.
Natasha Singh's school name is Minerva Public School, Ghumarwin.
Natasha Singh's first movie was the Tamil movie, Gypsy.
Natasha Singh's Instagram ID is @natashasingh007
Natasha Singh's Twitter ID is @iamnatashasingh