Thank you so much! You will be contacted by our team shortly.
Deepali Sayed
---

Buy For

₹949
Extra ₹50 off on this booking
Instagram DM

Free Combo
Celebrity shares message on Insta handle
Members Only

Flat 15% Off
Additional discount for Prime Users
---
Thank you Deepali Tai for lovely birthday wishes..You made my day
Thanks Deepali Maam and Trings team for lively birthday wish
Money-back Guarantee!
If for some reason, your request could not be completed, we'll refund your money within 3-5 working days.
Need help?
Reach out to us on WhatsApp or Email for queries. Our support team shall get back to you within 2-3 working days.
Secured & safe payments
Every transaction is 100% safe. Your payment details are encrypted during the transaction to safeguard your data.
Boost Your Brand with a Personalised Celebrity Endorsement Video from Deepali Sayed!
Elevate your brand to new heights with a personalised celebrity endorsement video from your favourite star. Witness the transformative power as their influential words and captivating presence create an undeniable impact, boosting your brand's visibility and credibility.
Imagine the buzz and excitement generated by a video featuring your beloved celebrity passionately endorsing your brand. This personalised touch creates an authentic connection with your audience, amplifying brand recognition and attracting new customers. Don't miss out on this incredible opportunity to enhance your brand's reputation and propel your business forward with a celebrity endorsement video that leaves a lasting impression.
Why Book A Personalised Brand Endorsement Video From Deepali Sayed?
Celebrity Influence - Harness the power of celebrity influence to leave a lasting impression on your target audience. With a personalised endorsement video, you'll tap into the star power of your favourite celebrity, instantly capturing the attention of potential customers and creating a strong brand association.

Authenticity and Trust - A personalised endorsement from a beloved celebrity adds an element of authenticity and trust to your brand. Customers are more likely to engage with a product or service when it is recommended by someone they admire, and a personalised video takes this connection to a whole new level.

Unforgettable Impact - Personalised brand endorsement videos create a memorable impact on your audience. The celebrity will use their unique charm, charisma, and professional expertise to deliver a message that resonates with your brand's values, leaving a lasting impression on viewers.

Unique and Catchy - Stand out from the competition by booking a personalised brand endorsement video. Tring offers a range of celebrities from various fields, ensuring you find the perfect match for your brand. Whether it's a renowned actor, sports star, musician, or social media influencer, their personalised video will add a touch of exclusivity and catchiness to your brand's marketing campaigns.
Take advantage of this golden opportunity to give your brand the celebrity touch it deserves. Book a personalised brand endorsement video from your favourite celebrity on Tring and witness the magic unfold. Let the star power and expertise of Deepali Sayed propel your brand to new levels of success. Elevate your marketing strategy and leave a lasting impression with a personalised endorsement video from Tring today!
Book a Personalised video message from Deepali Sayed and surprise your family and friends.
Book a Wish From Deepali Sayed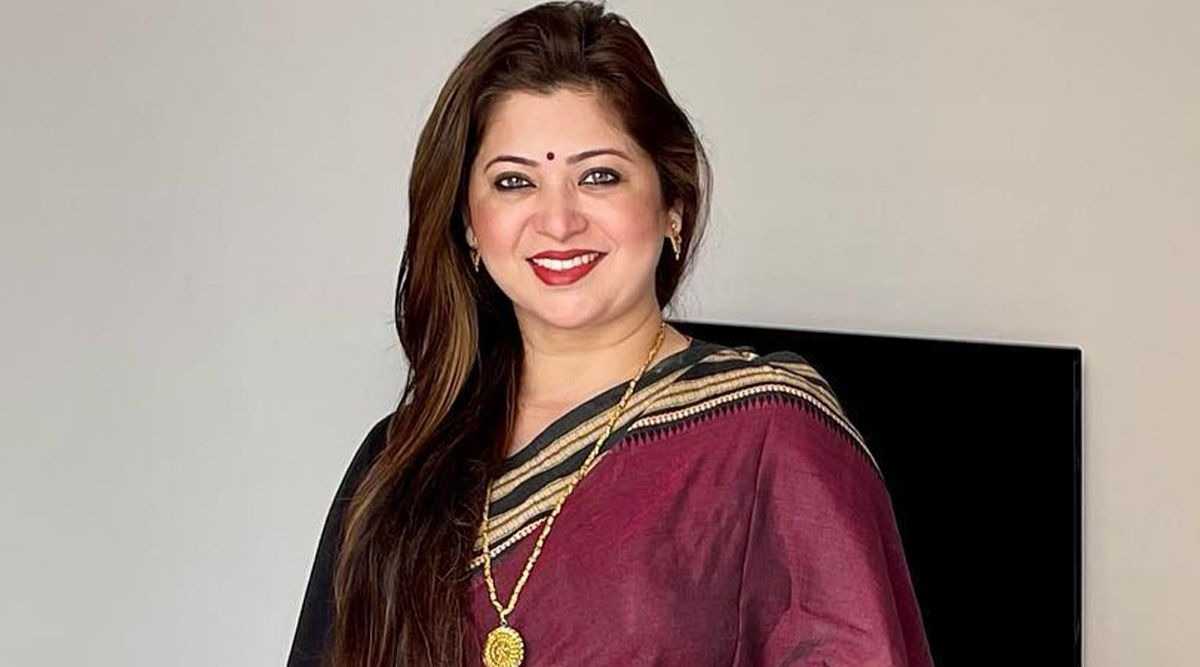 Are you seeking a unique and unforgettable way to celebrate your special occasions? Look no further! We are thrilled to announce an exclusive opportunity to book personalised wishes from the renowned Bollywood actress and dancer Deepali Sayed for birthdays, anniversaries, weddings, festivals, and more!
Imagine the delight on your loved one's face as they receive a heartfelt video message directly from Deepali Sayed, specially created just for them. Whether it's a birthday surprise, an anniversary celebration, a wedding gift, or any other special occasion, Deepali Sayed's personalised wishes will make the moment truly memorable.
Book an Invitation From Deepali Sayed
Are you planning a milestone event and want to make your invitations truly remarkable? We are thrilled to introduce a unique opportunity to book personalised invitation messages from Deepali Sayed.
Imagine the excitement on your guests' faces when they receive a one-of-a-kind invitation directly from Deepali Sayed herself. Whether it's a birthday extravaganza, an anniversary celebration, a wedding affair, or any other special occasion, Daisy's personalised invitation messages will add an unforgettable touch of glamour and warmth.
Book a Motivation Video Message From Deepali Sayed
Are you searching for a unique and impactful way to uplift and motivate your loved ones who are struggling? Book personalised motivational messages from Deepali Sayed. Whether it's a friend facing a setback, a family member in need of a boost, or anyone going through a difficult phase, Deepali Sayed's personalised motivational messages will ignite a spark of hope and motivation.
Why Should You Book A Personalised Wish From Deepali Sayed?
A Touch of Stardom:

Deepali Sayed's charisma and talent have won the hearts of millions. Now, you can bring her star power directly to your loved ones, making their day extraordinary and full of star-studded glamour.

Heartfelt and Personalised Messages:

Deepali Sayed will pour her heart into creating personalised messages tailored to the recipient and occasion. From heartfelt birthday greetings to warm anniversary wishes, her messages will leave a lasting impression and touch the recipient's soul.

Exclusive Content:

Each personalised wish from Deepali Sayed will be unique and exclusive. You can expect her warm smile, infectious energy, and genuine emotions to make the recipient feel truly special and cherished.

Flexibility and Variety:

Whether it's a video message, a voice note, or a virtual meet-and-greet, we offer various options to suit your preferences and occasion. You can choose the perfect way to surprise your loved ones and make their day even more magical.

Unforgettable Memories:

Deepali Sayed's personalised wishes will create lifelong memories for both you and your loved ones. They will treasure the personalized video or voice message, relishing the joy and excitement of receiving greetings from a beloved Bollywood star.
Deepali Sayed is a popular Marathi film actress known for her versatile acting skills and captivating on-screen presence. Born on October 1, 1978, in Pune, Maharashtra, India, Deepali has made a significant impact in the Marathi film industry with her exceptional talent.
Deepali Sayed is also known for her dancing skills and has participated in several dance reality shows. Her talent and dedication to her craft have made her a prominent figure in the Marathi film industry.
Life Story
Deepali Sayed, born on April 1, 1978, in Bihar, India, is a renowned Marathi film actress and accomplished dancer. Deepali Sayed, the renowned Marathi actress, is happily married to her loving and supportive husband, Bobby Khan. Together, they form a power couple who complement each other's strengths and celebrate their accomplishments.
Deepali Sayed's journey into the world of acting began in the early 1990s when she made her debut in the Marathi television industry. She appeared in popular serials like "Bandini" and "Samantar," which laid the foundation for her successful acting career. These initial roles allowed her to showcase her talent and dedication to her craft, which eventually caught the attention of filmmakers.
The turning point in Deepali's career came when she was offered a role in the Marathi film "Jatra." Her performance in the film's iconic item song "Ye Go Ye Maina" alongside co-star Ankush Chaudhari catapulted her to fame and solidified her status as a leading actress in the Marathi film industry. The song's catchy tunes and Deepali's mesmerizing dance moves won the hearts of audiences, and her popularity soared to new heights. This pivotal moment marked the beginning of a remarkable journey for Deepali Sayed, who continues to captivate audiences with her versatile acting skills and enchanting screen presence.
Education
She completed her schooling at a private school in Bihar and pursued her graduation at Nalanda University, Bihar. Deepali earned a Master of Science degree from SK Pantwalawalkar Madhyamik Vidyalaya, Kurla East, Mumbai, Maharashtra. Additionally, she has completed her education in Fine Arts from Nalanda Vidyapith.
Career
Deepali Sayed began her acting career in the early 2000s and has since appeared in numerous Marathi films, television shows, and stage plays. Her roles in these films have showcased her ability to portray a wide range of characters, earning her praise from critics and audiences alike. In addition to her work in films, Deepali has also made a name for herself in the world of Marathi television.
Deepali Sayed is not only a talented actress but also a skilled dancer. She has participated in various dance reality shows and has even judged some of them. Her grace and agility on the dance floor have won her many fans and have further contributed to her fame in the Marathi entertainment industry.
Throughout her career, Deepali has been recognized with several awards and accolades for her outstanding performances. Her dedication to her craft and her ability to connect with audiences has made her a prominent figure in the Marathi film industry. As she continues to work in films, television, and theatre, Deepali Sayed's contributions to the world of Marathi entertainment will undoubtedly be remembered for years to come.
Notable Work
Deepali Sayed, a multifaceted personality, ventured into politics as a member of the Aam Aadmi Party and contested the 2014 elections from the Ahmednagar constituency.

In 2019, she made a significant shift by joining the ranks of Shiv Sena.

Competing against sitting MLA Jitendra Awhad, Deepali represented the Mumbra-Kalwa constituency.

Exhibiting her philanthropic side, she assessed the damage in Bhudargad taluka's rural areas in July 2021 and extended a generous relief package of ₹10 crores to aid flood-affected villagers.

Holding prominent positions, Deepali served as the Mahila President of Maharashtra's Shivsangram district, the Chairperson of the Dadasaheb Falke MSK Trust, and the President of the Cineabhinetri Deepali Bhosale Sayed Foundation.

Her illustrious film career boasts notable movies like Mumbaicha Dabewala, Master Eke Master, Lagnachi Varaat Londonchya Gharaat, LaadiGodi, Durga Mhantyat Mala, and many more.
We encourage you to book well in advance to secure your personalised wishes from Deepali Sayed. Make your special occasions truly extraordinary with a touch of Deepali's warm wishes and star-studded charm. Book now and create cherished memories that will be treasured for a lifetime! #JustTringIt
---
Frequently asked questions
Deepali Sayed is famous for appearing in a lot of Hindi and Marathi Films and TV shows.
Deepali Sayed's college name was CVR College of Engineering and Nalanda College, Bihar.
Deepali Sayed joined Aam Aadmi party in 2014.
Deepali Sayed is a member of Shiv Sena.
Deepali Sayed is an Indian Actress and Model.
Deepali Sayed's birthday is on the 1st of April.
Deepali Sayed was born in Bihar. Deepali Sayed is from Bihar, India.
Yes, you can easily book a personalized wish from Deepali Sayed via Tring.
Yes, Deepali Sayed is married.
Deepali Sayed's Zodiac sign is Pisces.
Deepali Sayed is a graduate.
Deepali Sayed was in Private School.
Deepali Sayed's first show was Bandini and Samantar.
Yes, Deepali Sayed is on Instagram.
Deepali Sayed's Instagram ID is @deepalisayed.
Deepali Sayed's husband's name is Bobby Khan.
Deepali Sayed's Twitter ID is unknown.