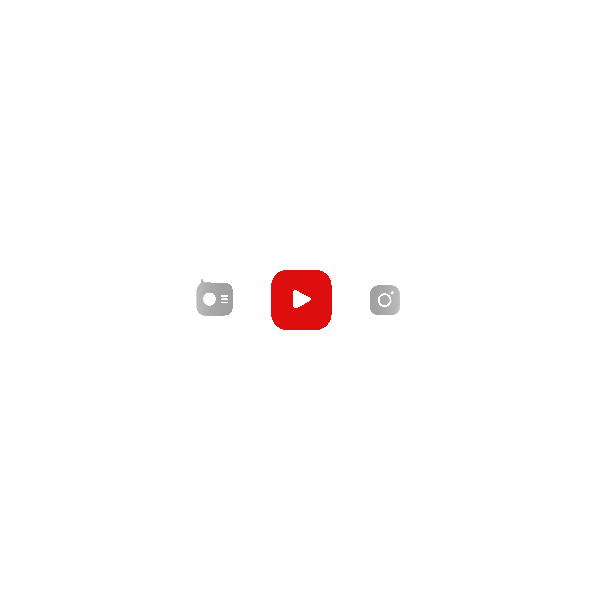 remaining
Did you know? You can now book a personalised video message from your favourite characters of your loved movie Jaane Tu Ya Jaane Na! Keep reading to know more about Jaane Tu Ya Jaane Na cast, Jaane Tu Ya Jaane Na plot, Jaane Tu Ya Jaane Na OTT, watch Jaane Tu Ya Jaane Na online, Jaane Tu Ya Jaane Na Instagram, Jaane Tu Ya Jaane Na updates and more.
Aamir Khan Productions, Mansoor Khan, and Abbas Tyrewala, under the name Jaane Tu Ya Jaane Na, produced the 2008 Indian Hindi-language romantic comedy film. It also serves as writer Tyrewala's official screenplay and directing debut. Lead actor Imran Khan and supporting actor Prateik Babbar make their acting debuts, while Genelia D'Souza and Manjari Fadnis make their debuts as well in Hindi films, while veterans like Ratna Pathak Shah and Paresh Rawal also played important roles. The movie premiered on July 4, 2008. It has an IMDb rating o 7.4 out of 10
When Jignesh 'Jiggy' Patel, Ravindran 'Rotlu' Sahu, Sandhya 'Bombs' Sahay, and Shaleen Varma are travelling to the airport with a visitor, they offer to tell Jiggy's date, air hostess Mala Mishra, the unusual love story of Jai and Aditi, two friends they have known. Aditi 'Meow' Mahant is a combative and impulsive young woman, while Jai 'Ratz' Singh Rathore is the gentlest Rajput to ever live. Her reputation for abusing and grabbing people earned her the nickname.
Jai and Aditi are close mates in college in spite of their disagreements. Everyone, with the exception of the two of them, agrees that they appear to be made for one another. Aditi and her brother Amit frequently argue, and since Aditi can't bear Jai being disparaged, she frequently picks fights with him. Amit seems to despise Jai because of his pleasant and cool demeanour. Jai desires a sweet, romantic female, whereas Aditi wants a virulent, masculine husband. They look for the ideal life mate for each other after graduating from college because they don't think they are in love.
After seeing Meghna Pariyar acting inappropriately with two violent men in a club, Jai falls in love with her. By deceiving the pair, he saves her and wins Meghna's affection. Rotlu, Jiggy, Sandhya, and Shaleen are thrilled for Jai when Meghna and Jai become close, but no one notices that Aditi is missing Jai's presence. Meghna tells Jai that despite their arguments, her parents are unable to coexist separately. When Jai pays a visit to Meghna's parents, he observes that Mahesh, her father, is an alcoholic who frequently quarrels with Sheela.
He skips Aditi's secret birthday bash because of the meeting. Realizing that he skipped the celebration, he tries to wish her late at night but is sent back after they have a conversation that ends with Aditi asking him to go.
Aditi, who feels abandoned, becomes engaged to Sushant Modi, the son of a friend of her father. He is the macho man she has always desired, in her opinion. Sushant is a pampered playboy who has been into problems twice because of his ex-girlfriend Richa, nevertheless. Aditi continues her relationship with Sushant despite Amit's efforts to persuade her to recognise Sushant for what he truly is because Jai is still with Meghna. Aditi introduces Sushant to everyone at Jiggy's birthday celebration, where Jai and Meghna are also present. Aditi and Jai disagree with one another's relationship. Sushant discovers Aditi crying during a passionate dance and gives her a kiss, upsetting Jai even more.
Meghna makes an attempt to cheer him up, but Jai grows irate and yells at her while berating her for being unaware of the conflict between her parents. She sobs and tells him about how Mahesh's extramarital affair caused her parents to separate, which mentally impacted her and caused her to fantasise about a perfect world and act childishly in order to avoid having to face the reality of being a forced link between her parents. The following day, Jai breaks up with Meghna, leaving her heartbroken after revealing his love for Aditi. Aditi is being coerced by Sushant, who hits her on the face, causing a bruise, after realising she loves Jai.
Despite yearning to return to Jai, she decides to call off the wedding and travel to New York to study independently. Aditi runs into Jai, who notices the bruise on her face and, in contrast to his customary non-violence, goes to Sushant's residence and knocks him up for having the audacity to touch Aditi.
Jai is arrested for beating Sushant by Inspector P.K. Waghmare, who is at war with Jai's mother Savitri Singh Rathore. He encounters the two men who were seen harassing Meghna at the club later that evening while still incarcerated and is shocked to find them celebrating their detention. They explain to him that in order to become a man in their clan, a youngster must satisfy three requirements: 1) punch someone; 2) get in trouble; 3) mount a horse.
Jai accidentally discloses his background as a native of Ranjhor when they tell him about their adventures in Mumbai and note that they wouldn't have been able to meet these requirements in Ranjhor. This prompts the two guys, who appear to be brothers to each other, to sit up and figure out who he is. He has an epiphany when the two men address him as 'Mowgli,' revealing that they are his long-lost cousins Kuber 'Baloo' Singh Rathore and Vinay 'Bagheere' Singh Rathore, from whom he had been split as a child. Once he reveals that he is the son of the late Amar Singh Rathore and that his mother's name is Savitri, the two men embrace him to the ground in joy
Amar was never the non-violent type Savitri had painted him as, and she was lying to him the entire time. Jai, who has already met the first two requirements for becoming a man in the Rathore clan, finally comes to grips with his legacy.
Aditi, meanwhile, travels to the international airport to board a flight to New York. The sons of Amar's cousin, who is also an MLA, Baloo and Bagheere, use their connections to save Jai, and Jai then rides a rented horse to the airport to prevent Aditi from departing. As a result, he satisfies the last need, and an initially alarmed Savitri decides to leave after seeing him, feeling dejected that Amar's desire has come true. Jai runs into Aditi in the waiting area of the airport and sings her the song that bears his name, which he had previously admitted he would sing for his ideal partner. Aditi gives him a warm hug and decides not to go on her trip.
Returning to the present, Rotlu, Jiggy, Sandhya, and Shaleen wrap up the narrative and meet Jai and Aditi at the airport as they return from their honeymoon after five years. They are met at the airport by Mala, who is ecstatic to see them and presents herself as Jiggy's girlfriend.
| | |
| --- | --- |
| Director | Abbas Tyrewala |
| Music By | A.R. Rahman |
| Production Company | Aamir Khan Productions |
| Content Location | Mumbai, Maharashtra |
| Country of Origin | India |
| Genre | Romantic Comedy |
| In Language | Hindi |
| Producer | Mansoor Khan, Aamir Khan |
| Name | Jaane Tu Ya Jaane Na |
| Jaane Tu... Ya Jaane Na Character names | Jaane Tu... Ya Jaane Na Actors real names |
| --- | --- |
| Ratz | Imran Khan |
| Meow | Genelia D'Souza |
| Savitri Singh rathore | Ratna Pathak Shah |
| Amit Mahant | Prateik Babbar |
| Inspector P.K. Waghmare | Paresh Rawal |
Read more
Frequently Asked Questions