100 Unique Birthday Gifts for Husband

Even if you know him like the back of your hand, you are yet being highly confused about "gifts ideas for husband birthday," and most of the time, it is unavoidable at some point. If you're stuck for ideas, we've put together the ultimate birthday gift for husband or any man in your life—boyfriend, fiancé, or father—to make shopping a breeze. Let's help you spoil him with a fantastic present, whether it's Diwali, his birthday, Father's Day, or your anniversary.
When looking for a unique gift for husband, consider how you want to make him feel. If you love and appreciate, shop for something sentimental to go the romantic route. If you are understandable and caring, go for something valuable that he requires but never asks for. If you want to surprise and make him feel happy, then choose something funny or out-of-the-box gift to honor his hobby. Some out-of-the-box gifts are especially the unique birthday gift for husband who claims to have everything next to him.
This year's birthday gift for husbands is listed below, from personalised video messages from celebrities to Bluetooth speakers. These gifts ideas for husband on birthday are sure to boost, so get out your credit card and start picking the best birthday gift from the 100 gifts ideas given below.
Here, we've gathered gifts ideas for husband on birthday that hit all the right notes.
Personalised Video Message from Tring
You can book a celebrity he adores from Tring and receive a personalised video message from him. Tring is a platform that allows you to connect with your husband's favorite celebrity and invite them to his birthday party. Tring has nearly 10,000 stars on its list and offers three services: a personalised video message , a video call, and Instagram DM. Tring's benefits will be a one-of-a-kind birthday gift for husband.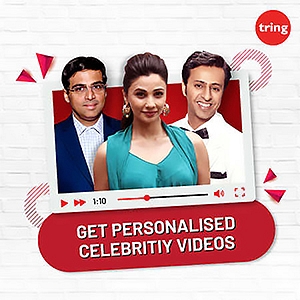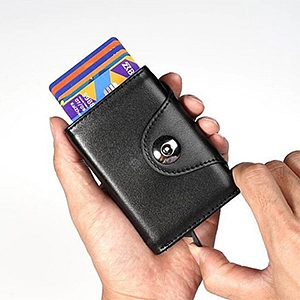 Wallet
This wallet is an exceptionally clever birthday gift for husband. The card slots pop out with the press of a button for effortless access. Combine it with the wallet tracker add-on, so he always knows where his money is.
Handy Massager
What could be as exciting as a handy massager at home. This handy messenger can be carried anywhere to make him feel better after a heavy workout or stress-filled day at the office. A Convenient Massager would be a unique birthday gift for husband.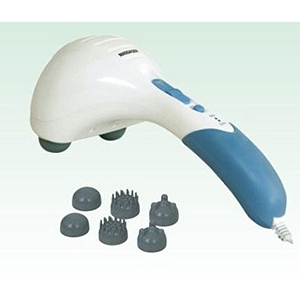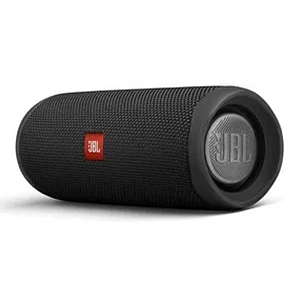 Allrounder Speaker
An fantastic speaker will be easy to use indoors and outdoors. Check out this portable speaker if you're looking for a tech gift for your husband. It's waterproof, drop-resistant, and produces a lot of sound for its small size. Most importantly, it can assist in transforming any part of his home—from the kitchen to the backyard—into a musical oasis. Doesn't that sound nice?
A Perfect Fits Pants
You have to believe us, The H&M pants are the most comfortable fit pants, and they will surely blow his mind out. If you yet don't trust us, look at the H&M sweatpants review, and you will understand why it is the best birthday gift for husband.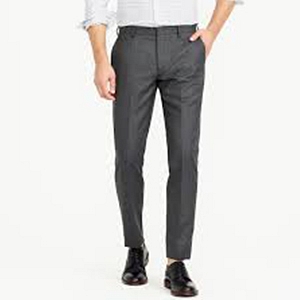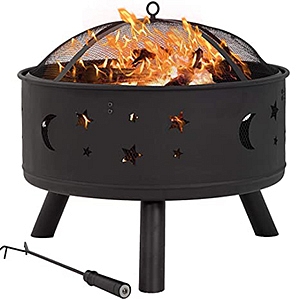 A Classy Bonfire
A classy Bonfire is the best-selling birthday gift for husband and also the unique one. Pick the one which produced low-smoke that could easily make his friends jealous. This gift will also convert your backyard into a fun and favorite hangout place.
Fireplace
Alternatively, try this indoor-safe mini fire pit. It's a fun way to spruce up his man cave while also brightening up your at-home date nights. Yes, marshmallows can be toasted!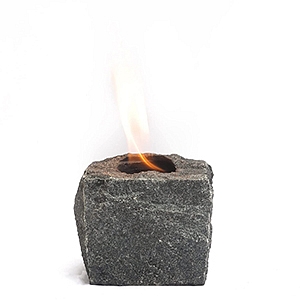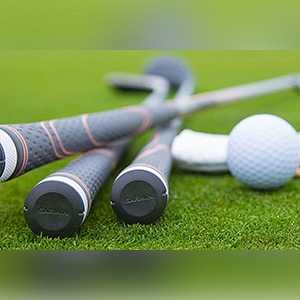 Handy Golf Game
Allow your husband to hone his putting skills at home with this golf and beer pong. What a clever idea for a holiday, Father's Day, or birthday gift for husband! He might never want to stop playing.
Valet Tray
Valet Tray is one of the unique birthday gift for husband, which will help him to stay organized. It will be an intelligent place for his watch, keys, and other accessories. You can also choose a valet tray capable of charging his phone and Airpods. How's that for a husband who always cribs about having everything.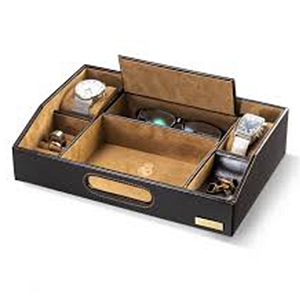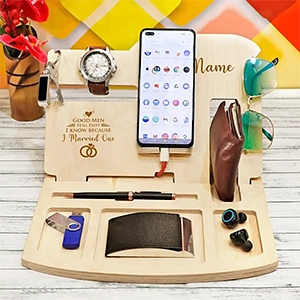 Personalised Wooden Desk
When you know you belong to a good man, show him with this Wooden Desk Organizer everyday. Give this to your man to organize his workstation, help him keep it neat and tidy, and add a romantic touch to his hectic schedule. Add a name to make it a unique birthday gift for husband.
Leather Wallet
A stylish Leather Wallet would be the best birthday gift for husband. It will be a classy accessory to carry around to complement his personality. A good space that can carry all his debit and credit cards and cash. You can make it unique by personalizing his name, so it will be easy for him to find his wallet way back home.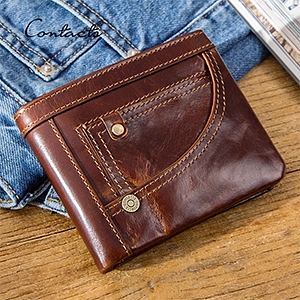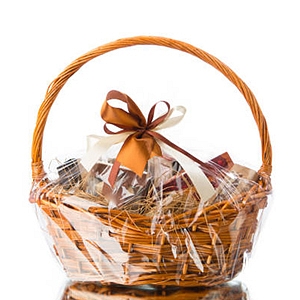 Gift Basket
A gift basket is an excellent way to make your husband feel special, regardless of your budget. It is not thoughtful, but you can make it creative. Combine your husband's favorite liquor brand with his favorite chocolates and a handwritten note for a personal touch. If you are on a tight budget, you can make it straightforward by adding his childhood snacks, for example, chips, noodles, or chocolates. This one is always a crowd-pleaser because it takes him down memory lane and makes him feel nostalgic, and stands as the unique birthday gift for husband.
Personalised Pen
A pen will always remind him about you loving him; the pen looks amazing with a metallic black finish. Mostly such a pen comes with three extra ink. You can make it unique by personalizing his name on it. So, whenever he signs a cheque, the pen will remind him about you, which becomes a unique birthday gift for his husband.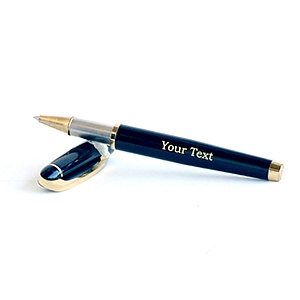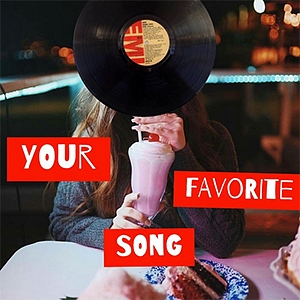 Record His Favorite Song
This one is for all aspiring singers out there! If you're on a budget but still want to do something extraordinary, record yourself singing his favorite song on your phone and send it to him at midnight. You can also dedicate a song to him on the radio and have it played at midnight to get his birthday started right. This could be a unique birthday gift for husband.
Lunch At Work
If your husband is a workaholic and, unfortunately, his birthday falls on a weekday, and he cannot take off, simply surprise him at work with a lunch basket. Bring a picnic basket full of his favorite treat, with a beautiful cake to work on to celebrate his birthday. This could be a unique birthday gift for husband.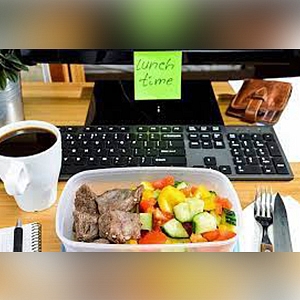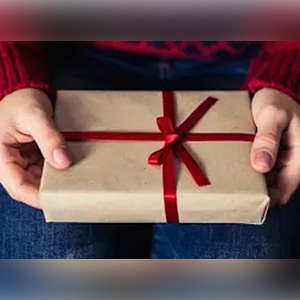 Make His Gift
If you have an innovative bone in your body, you could make your birthday gift for husband. For example, you can make a list of his favorite songs on a flash drive and keep it in his car to listen to good music on his daily commute. You can also create a coupon book with coupons for things like serving him breakfast in bed, going to his favorite spa, watching a marathon of his favorite TV show or movie, and so on.
Love Notes
Everyone enjoys hearing how much they are adored. You can leave small notes for him to find throughout the day – in his wardrobe, in his lunch box, on the dashboard of his car. You can also make a scrapbook for him and ask family and friends to write small messages about their favorite memories with him. Make sure the notes are handwritten and place them in a scrapbook alongside some lovely photos. Your birthday gift for husband would make his day the most memorable day of his life.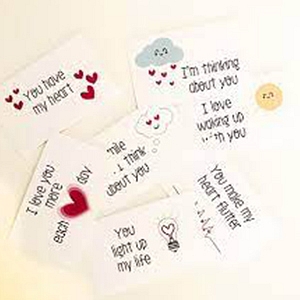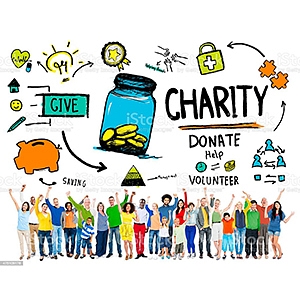 Donate To Charity
If your husband loves to do charity and is a do-gooder. You could make his day by driving him to the nearest NGO and distributing food, clothes, and other stuff. This will undoubtedly make the birthday gift for husband the a unique one and memorable.
Plan An Adventure Trip
If your husband loves doing adventurous things, you can plan an adventure trip on his birthday; this will surprise him, and this gifts ideas for husband on birthday would be loved by him, and it will be the best day of his life.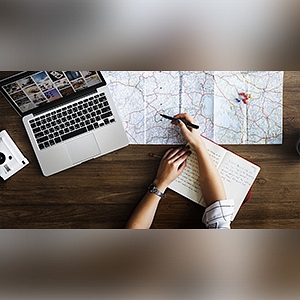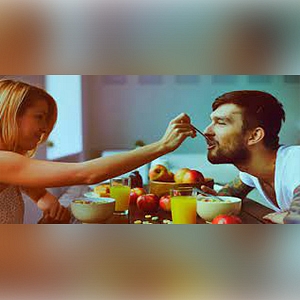 Cook For Him
If you have a balcony or some favorite space at your house, decorate that space with some balloons and roses. Cook something he loves the most also don't forget to wear his favorite dress and have a beautiful date at home. This would create a beautiful moment for both of you and count as the birthday gift for husband.
Spa Day
If you believe your husband is overworked and in desperate need of self-care, plan a relaxing day at a spa for the two of you. You can book treatments at the spa such as deep tissue body massage, facial, manicure, pedicure, and so on. A day at the spa would be the best birthday gift for husband.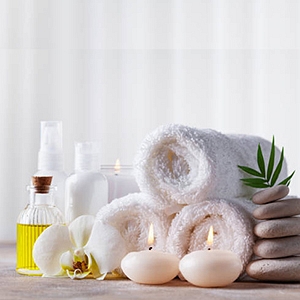 Cricket Tournament
You can plan a cricket tournament with your close family and friends if your husband loves cricket. Having a cricket match would make him feel surprised, and he would love your gifts ideas for husband on birthday.
Grooming Kit
This gift idea for husband on birthday is perfect if your man values self-care and enjoys trying out new grooming products. Curate a collection of men's grooming products such as beard balm, beard wash, face wash, shaving cream, shaving gel, cologne, and other similar items. Mix and match products from various brands and place them in a luxurious box. This will undoubtedly pique his interest.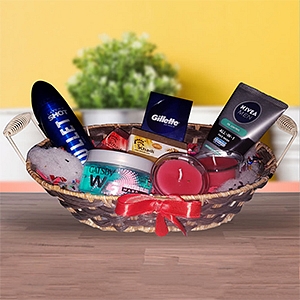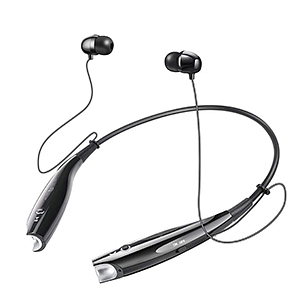 Earphone
Men loves gadgets and if it fits what he wants would be the best birthday gift for husband. A noise cancelation earphone would definitely fit his choice, and you can even take the help of his friend and ask for some suggestions.
Have A Nice Deep Conversation
Have a friendly deep conversation with your husband about all the good things about him and good memories. This conversation will make him feel happy. You can even role-play and flirt with your husband. This is a great way to surprise him on his birthday. Practice with your flirting skill if you think you are weak in it and ask him out on a romantic date. You can even send flowers and make his birthday memorable. Spending such time on a birthday would be the best birthday gift for husband.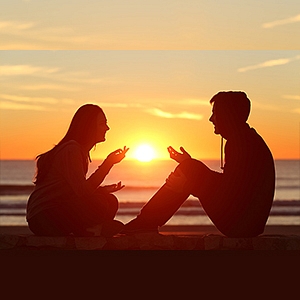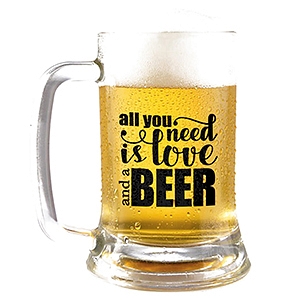 Beer Mug
Beer Mug is the perfect gift for all beer lovers. Let him know how well you know him; you can make it unique by choosing a personalised beer mug. Adding his favorite Beer to the gift will surprise him and would be great gifts ideas for husband on birthday.
Coffee Mug
You are the best, or any such quotes on the Mug are hilarious. The coffee mugs are a funny birthday gift for husband and can also be a great anniversary gift for husband.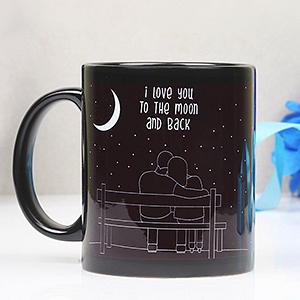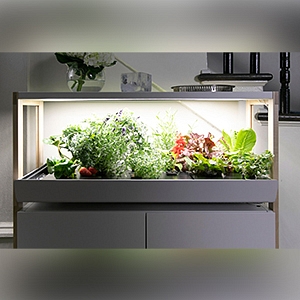 Indoor Garden
He doesn't need any outdoor space to grow his vegetables and herbs, believe it or not. He can harvest fresh products right from his countertop with this intelligent indoor garden. It truly is as simple as a few mouse clicks. Indoor gardens are a unique birthday gift for husband who loves gardening.
Custom Family Portrait
A personalised family portrait frame would evoke strong emotions. The frame will be very close to his heart, and he will carry it with him even on days when he travels.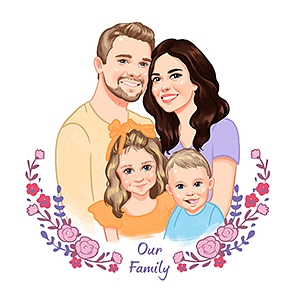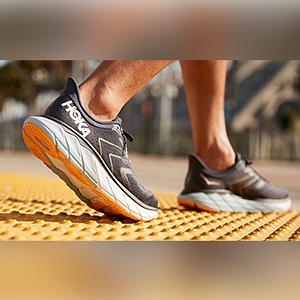 Running Shoes
These popular sneakers are pleasing to the eye and the feet. After experiencing On lightweight and cushioned footwear technology, he'll be in total comfort, and you will successfully have the best birthday gift for husband.
Bracelet
Personalizing the matching bracelet with your wedding date or both of your birthday dates will be the best birthday gift for husband. If your husband appreciates meaningful moments, this will be a thoughtful birthday gift for him.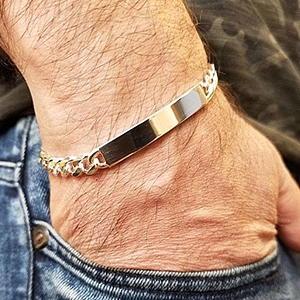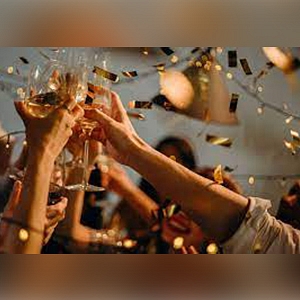 A Surprise Birthday Party
Plan a great surprise for your husband with all his school, college friends, and family member. Plan everything according to his like, make his day perfect, and be the best birthday gift for husband.
Car Charger
If your man drives his car to his office or works daily, this could be useful for his mobile usability. It is a car phone charger that allows him to charge his phone in a concise amount of time. Not only can it charge phones, but it can also charge tablets, music players, and other devices. A car charger would be a valuable birthday gift for husband.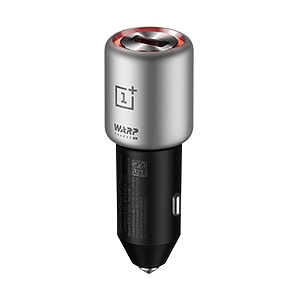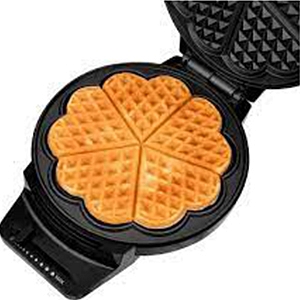 Waffle Maker
Not every man would love this kind of birthday gift, but the husband who loves cooking and baking would love such a variety of gifts. Order a perfect waffle maker, from Amazon that has different sizes and shapes. You can choose any shape, color, and size and make an ideal birthday gift for husband, who loves his time in the kitchen.
Ankle Socks
It's difficult to see your love returning home in pain with sore feet, But now you can gift him an Ankle sock that will relieve him of pain, and he will have no more tiring leg. He would be overjoyed with a fantastic birthday gift for his husband that will allow him to be in his comfort zone. Your husband can quickly wear the ankle socks under the socks because they're lighter in weight. Ankle Socks are the best birthday gift for husband.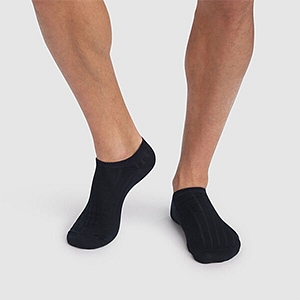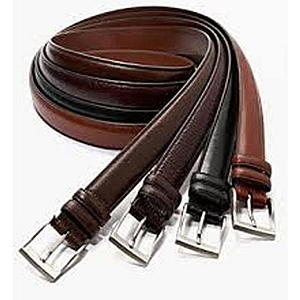 Belt
Give your husband a leather belt that ideally fits his personality. A comfortable belt would be best in formal as well as regular wear. Choosing the correct color and size is the most important part. A belt as a birthday gift for husband is the best choice.
Beard comb
Most of the time, your husband crib about his beard. Then Beard comb and Brush Set is the correct product for him. It has a wooden bamboo brush that is used for facial hair. This brush is tiny in size and very stylish, and easy to use. The fantastic thing about this birthday gift for husband is its lifetime warranty. What else you can ask for.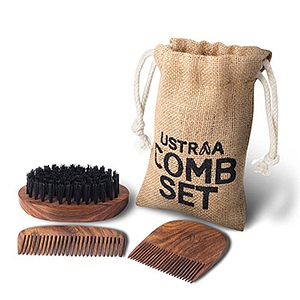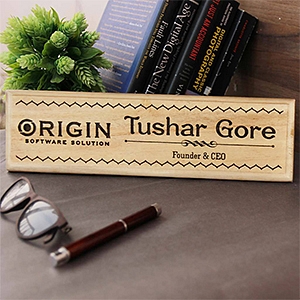 Office Desk Name Plate
Your husband would love to see his name on the desk; if he has one, then have a personalised one for him to miss you even more. These nameplates can also be used by those who work from home or own their own business. The nameplates are made of elegant acrylic and will make an excellent desk accessory when placed on a dark surface. Office desk nameplate will be a unique birthday gift for husband.
Bunch of Books
If your husband loves reading books, give him the happiness of getting into the books. Choose the book of his favorite author and give him the new book set collection. It would be the best birthday gift for husband who loves reading.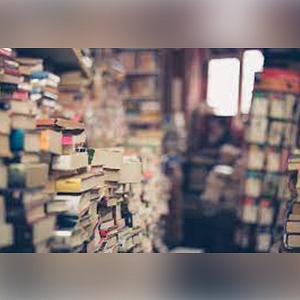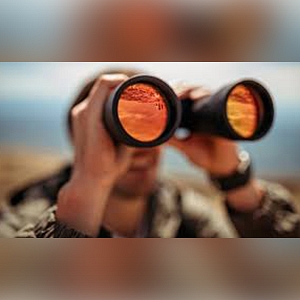 Binoculars
Binoculars are the best birthday gift for husband, especially for a man who loves trekking and enjoying nature. He will love the fantasizes about having binoculars with high-end zoom features.
Travel Bag
This is a stylish casual bag that he would enjoy carrying to the gym, out of the town, or while traveling. There are many color options, so choose one that matches his color preference. Travel Bags are the best birthday gift for husband.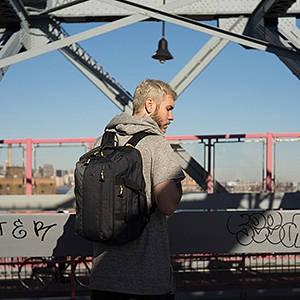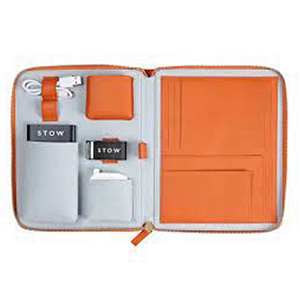 Travel Tech Case
A stylish travel tech case will help your husband keep all of his necessary wires organized on his next trip. Choose the best one available on Amazon. It comes in a variety of colors and sizes, which may assist you in selecting the best birthday gift for husband.
Express your love
Money can buy anything but not love, affection and care. Plan a day with him to express your love and tell him everything you feel about him deep inside. You can use some of your creativity and express your love differently. A day of saying is a unique birthday gift for husband.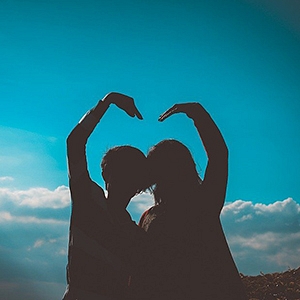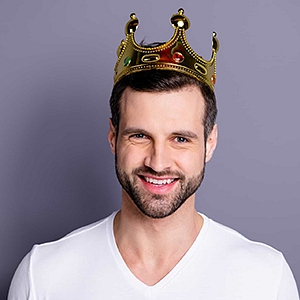 Make Him King For A Day
Let him feel like he is a real king, and obey everything he says and wants you to do. Let me rule the house for a day, this would be a fun day, and both of you will enjoy this day to the core. Present this as a unique birthday gift for husband.
Money Clips
Money clips are an ideal birthday gift for husbands, especially those who dislike carrying bulky wallets. It is an intelligent metal design that would house all of his cash. You can customize it with his name, and we are confident that he will appreciate your gift-giving abilities when he discovers the engraved letters of his name. It would make him feel special and reflect your efforts in selecting an exclusive gift for him.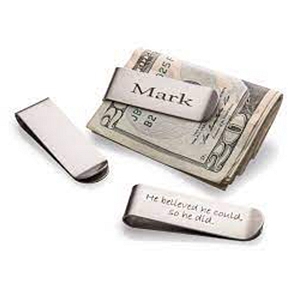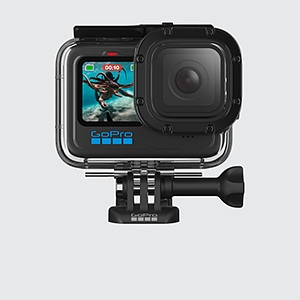 Go Pro
The Go Pro is currently one of the best compact-sized cameras on the market. Any photographer would appreciate such a wonderful birthday gift for husband. It not only produces stunning images but also allows you to capture videos while on the move. All you have to do is attach the camera to the hood of your car, the headlight of your bike, or your helmet.
Phone Desk and Watch Stand
Husband is cluttered, not all but some of them, for that some phone desk and watch stand are the valuable birthday gift for husband. It would allow him to keep all of his valuables in one place. As a result, there will be no chance of him forgetting anything as he leaves the office. It perfectly holds your phone and also allows it to be charged.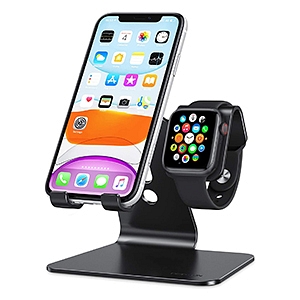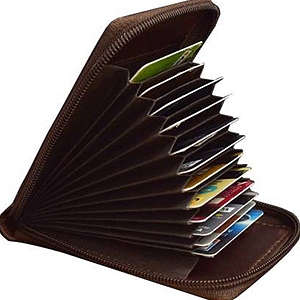 Card Wallet
If he is not good at keeping track of his cards, a card wallet would be an excellent birthday gift for husband. Because it is a one-of-a-kind color and size, you can look for reasonable alternatives on Amazon. It's already ideal if the card care wallet has a zip.
Keychain
A car-shaped or customized keychain will always serve as a sweet reminder of you. He will always hold his keys with love because it would be an adorable tiny little birthday gift for him.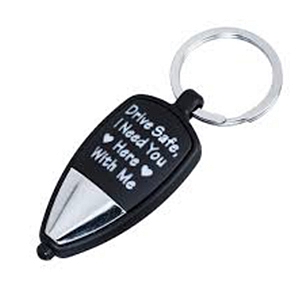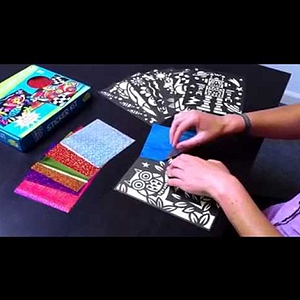 Foil Art
If you are good at it, you can print it by yourself, and howsoever it is, he would love it and always appreciate the beautiful gift. If you are not good at it, you can book it online. Anything will make a perfect birthday gift for husband if he is an excellent fan of foil art then it will be perfect.
A Beautiful Printed Tie
Yes. A tie may be a small valuable birthday gift for husband, but even one can be a complete and well-received gift. Furthermore, neckties are inexpensive, but gifting a single tie does not make you appear cheap.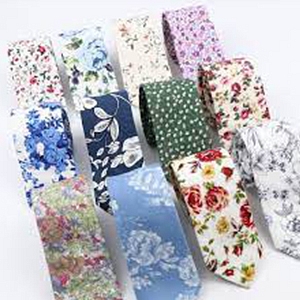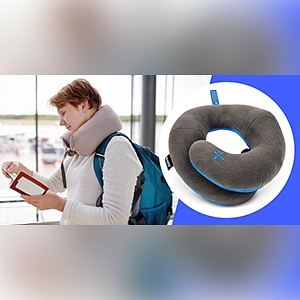 Traveler Pillow
Your traveling husband would appreciate a travel pillow. As a birthday gift for husband, your traveling pillow would make him travel more comfortable and allow him to sleep on flights, trains, or buses. It's relaxing and comfortable. Choose a comfortable pillow that comes in different shapes and colors, which is also soft to the touch and easy to transport while traveling.
Cycle
A cycle is the best birthday gift for husband. If he is a fitness lover, he would love it and it will help him with fitness. You can go for an electric cycle if it's in your budget.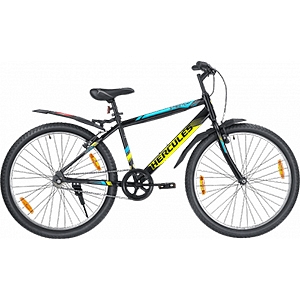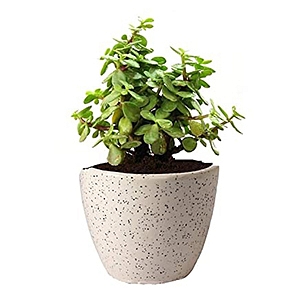 Plant
A plant is a one-of-a-kind birthday gift for husband because it promises to last a lifetime. It's a beautiful gift for a brighter tomorrow and a sign of a long-lasting relationship.
Gift Card
If you're not sure and way confused about what to get him, a gift card to his favorite store is a suitable choice. This will make your job easier because he will purchase items independently.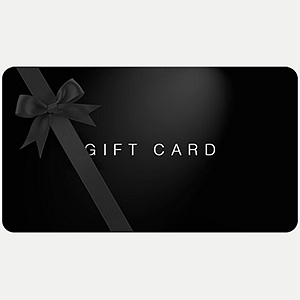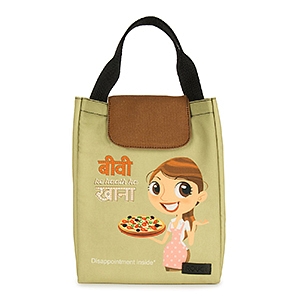 A Customized Lunch Bag
Give him a lunch bag to make his office lunchtime more convenient and enjoyable because the lunch bag will contain all of his meals in a single bag which would be easy for you to pack his tiffin. What else could he possibly require? A lunch box bag with some customization, such as' Biwi k Hath Ka Khana,' is a funny and unique birthday gift for your husband.
3 - Day Vacation Package
He needs a break, a break from everything, his workload, house tension, and many other things. Take him to some nice relaxing place for three days and let him enjoy the vacation. This is a great gift idea for husband on birthday.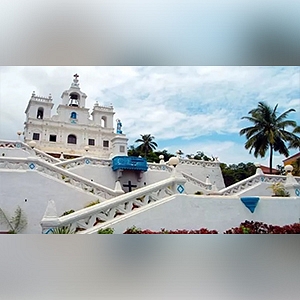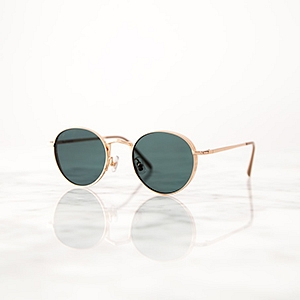 Sunglasses
Sunglasses are the best. Also, sunglasses are the last accessory your husband puts on before leaving the house, but we can all agree that they enhance the look. A stylish and trendy pair of sunglasses can improve your husband's appearance and take his outfit to the next level. Oversized sunglasses, tiny round sunglasses, or clean round sunglasses are all options. Any type of sunglasses would make an excellent birthday gift for husband.
Flower Bouquet
A flower brunch will express your emotions very well and be the cute surprise birthday gift for husband.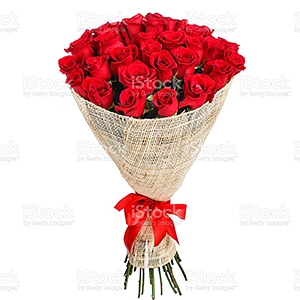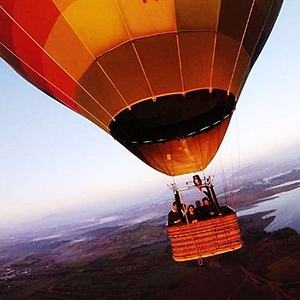 Hot Air Balloon Ride
If you and your husband enjoy trying new things, you should go on a hot air balloon ride to make this birthday memorable.
A Video Of Love
Gather all of your photos and create an emotional slideshow presentation with all of his favorite songs playing in the background. Warning: He may cry. This is a great gift idea for a husband who has everything.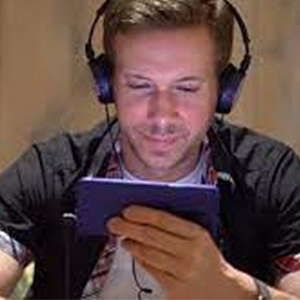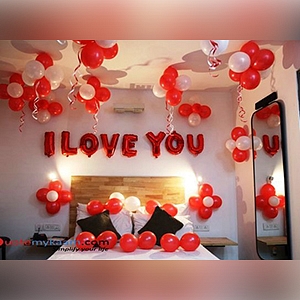 Decorate Your Bedroom
It's damn tricky to surprise your husband and get the best birthday gift for husband. But you can also surprise him with a small gesture such as decorating your room with balloons and roses. You can even blow up a few heart-shaped balloons and hang them around the room, just in case he comes home from work and gets blown off. You could also purchase some helium balloons and write love notes on the loose ends of the strings for him to read.
A Beautiful Surprise At Work
If you believe it is appropriate, drop by his office unannounced with a bouquet for him and chocolates for all of his coworkers. Make an effort to dress nicely, do your hair, and smell nice. It will undoubtedly take him by surprise. Finally, go out to a quiet, old-fashioned candle-lit dinner to reminisce about the events of the day.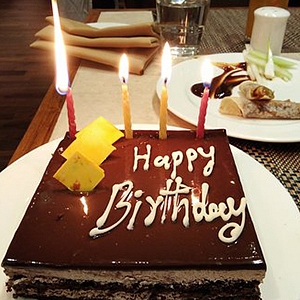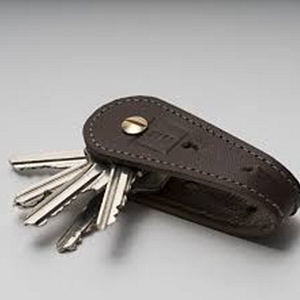 Key Organisation
Orbit Key organizers have the best option for gifts. The leather key organizer is a helpful birthday gift for husband to keep those jangly keys organized for the husband who likes to keep his life and keys organized. Add a personal touch to express how much you adore your other half.
Funny Bottle Opener
Bottle Openers are always appreciated by a husband who enjoys opening a cold bottle every now and then. A magnetic bottle opener or a funny bottle opener is a low-cost and practical birthday gift for husband that he will appreciate.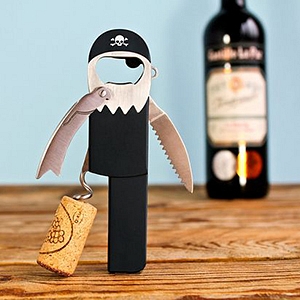 Write A Book on 'US'
Every love story is remarkable. This gift allows you to write in the details about your love story and give this birthday gift for husband that will make him smile as he recounts the story of how you first fell in love.
Portable Charger
A man who is constantly on the move will regularly have to deal with dying devices. Assist him in avoiding this by giving him a portable charger as a birthday gift for husband. A portable charger will always charge his phone and other devices this way. Amazon has great options and deals.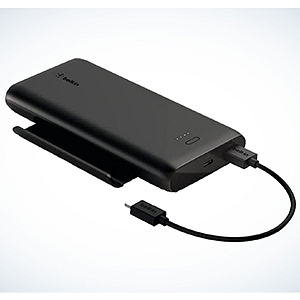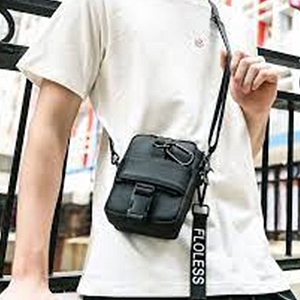 Shoulder Bag
You can get your husband a woodland shoulder bag as a practical gift to help him with his work experience. This is a stylish and simple way to help him celebrate his new job.
Boxers
Bawakoof is the best in Boxers; it has different prints and colors which look amazing. The majority of men could benefit from an extra pair or two of boxers. Get him a good pair as a birthday gift for husband, and he'll appreciate your thoughtfulness.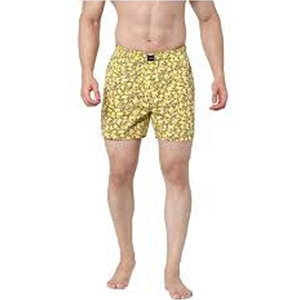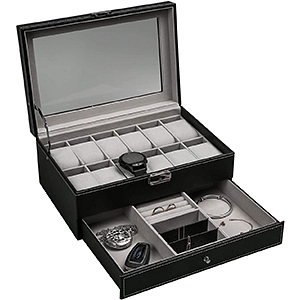 A Organizer For His Watch
Is your husband already overburdened with watches? Then, this birthday gift for husband would be the best choice, get him a watch case to keep them in! It has a significant chance to maintain up to ten watches and includes a handy drawer for storing extra belts, batteries, and repair tools. He'll finally be able to quickly and easily find the watch he wants to wear to work instead of running around the house trying to figure out where he last left it. Furthermore, the case will keep his watches clean and prevent them from getting lost behind the nightstand. Watch organizer will remember such a thoughtful and practical birthday gift for husband for years to come!
Poker Set
The best birthday gift for your husband is sometimes those he can enjoy with his friends, such as this custom poker set! He's always wanted to start a weekly poker game with his friends, and now he'll have his poker set to do so! He'll be shocked by the fact that the poker chips, cards, and dice are presented in a handsome leather case personalised with his name. He can also take the set on family road trips to play fun card games like Go Fish with the kids! Just be ready to play a few rounds of his favorite poker games after you give it to him for his birthday because he'll want to try it out right away.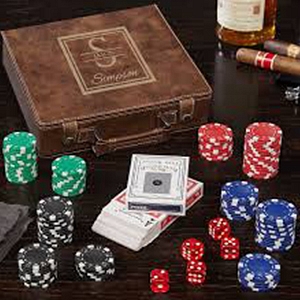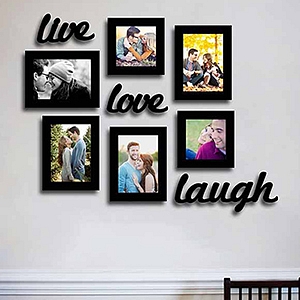 Photo Frame
You can give a beautiful love collage photo frame as a birthday gift for husband. Fill in the blanks with his favorite photos and give them as a memorable gift. He will undoubtedly believe that this is the best gift a wife can give her husband. Among the images you can include in the frame are your wedding photos, family photos, and single photos of you and your husband.
Personalised T-Shirt For Him
Get your husband a t-shirt personalised with cool and funky words. This is one of the best birthday gift for husband ideas you can think of. The words can be both meaningful and humorous. T-shirts are something that all husbands wear every day. Get him one of these personalised t-shirts to wear jogging or on casual outings.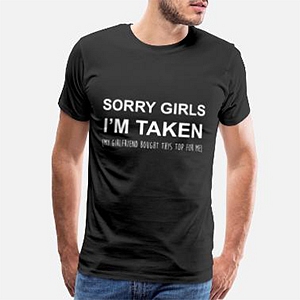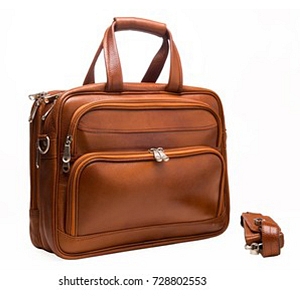 Office Bag
Make your husband's office time more special by gifting him a high-quality leather bag. This genuine leather bag has all the special pockets and slots he needs to keep his office supplies organized. The bag's design is very trendy, and it makes an excellent long-lasting birthday gift for husband. The leather will age beautifully, which is why genuine leather bags are so valuable.
Reading Panel
This is the ideal and unique birthday gift for husband who enjoys reading incredibly late at night. This reading light panel emits enough light to allow you to read in the dark. This will not bother other people in the room and is bright enough not to harm the eyes.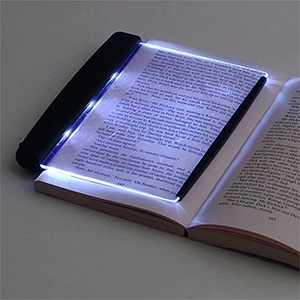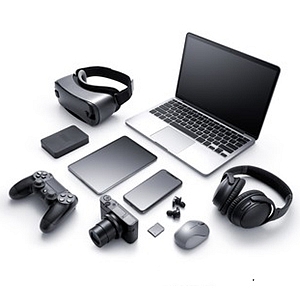 Gadget
Men adore gadgets, one of the best birthday gift for husbands. If your husband enjoys music, the best thing you can do is to give him an excellent, sleek speaker. These incredible speakers work with a laptop or a desktop computer and can be used to listen to music at any time. Also, you can go for an upgrade mobile phone.
Packs Of Multiple Games
Which man doesn't enjoy a good game? This is the ultimate birthday gift for husband. You can select from various games such as card games, board games, drinking games, and many more. It's enjoyable and also medium-sized and will fit in your small space. So go ahead and brighten his day. There is nothing like it if you can get your hands on some old-school games. Consider the best games your husband enjoys and place them at his next party. He and his friends can have fun game days.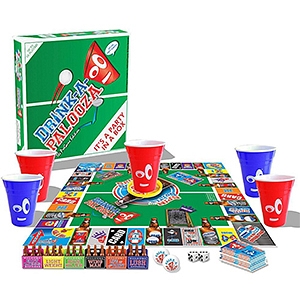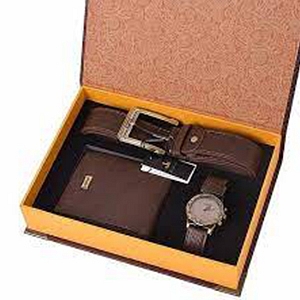 A box of gifts
Take a look at this surprise birthday gift for husband in the form of a set of accessories. Get him a high-quality tie, belt, and wallet, and pack them in a beautiful gift box. He'll go crazy for the leather accessories. There are numerous combinations in which a bow tie is worn in addition to a regular tie. So choose the combination that will be most beneficial to your husband. The ties are also premium quality, with silk ties being the most expensive and luxurious.
Leather Jacket
A leather Jacket for Zara has excellent material and also looks classy. Leather is a material that you can never have too much of. Even if your husband already has a jacket or two, having another one will be a treat. These jackets, which come in various colors and designs, are always in style. When you've exhausted all of your gift-giving options, a leather jacket will come in handy.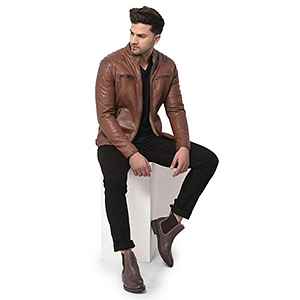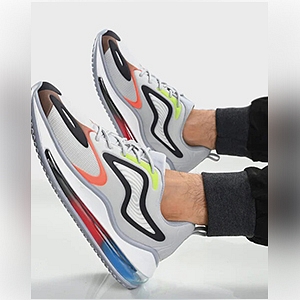 Shoes
Shoes are the most loved material for any husband, and even if he has 50 shoes, he wouldn't mind one more. So, shoes as birthday gift for husband would be the safest gift.
Gift Hamper
You can make a love basket for your husband with all of his favorite things, such as his favorite wine, potato chips, chocolates, candy, a fancy shaving kit, an expensive tie/belt, and other such small gifts. This is a great option when you can't decide on just one gift. You only need a few small birthday gift for husband to put together your hamper!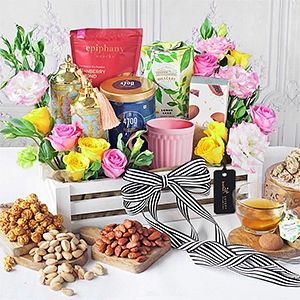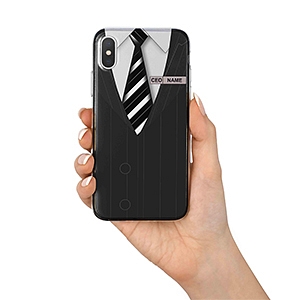 Phone Cover
He does require a classic but stylish phone case for his phone. It should be lightweight and appropriate for his phone. We adore the 'Cover It Up' cute phone cases, which are both protective and appealing. Cover It Up also allows you to personalise your phone case. Isn't that incredible? We recommend that you go with a customised design to best suit his personality. A classic phone case designed by you would be the ideal and one-of-a-kind birthday gift for husband.
Headphone
Music is therapeutic! A good playlist never fails to impress, whether it's for connecting two people or escaping reality. Give him his favorite headphones and watch him fall in love all over again with them and with you.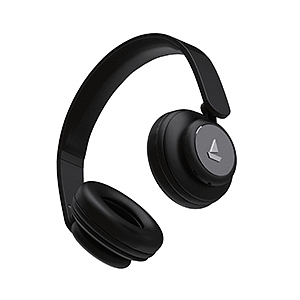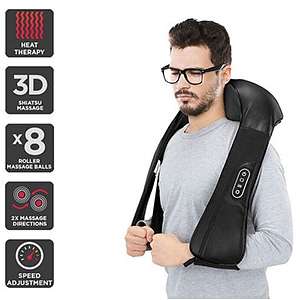 Shoulder Massager
He can have a soothing massage after his gym workout or office workload with this gadget, which is suitable for a man who has everything. This massager has four different programs to relieve his muscles and make an excellent birthday gift for husband. It is a helpful device for promoting his health because it demonstrates your concern for him.
Mini Projector
Surprise him with this unique birthday gift for husband. This tiny projector allows him to display a large screen from various gadgets he owns via the wireless connection. When your loved one is connected to his electronics, such as a smartphone, gaming console, or laptop, he can enjoy enhanced visual quality while watching videos, playing games, or browsing photographs. It's also an excellent tool for family bonding!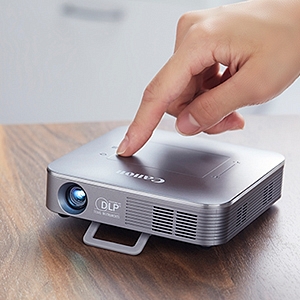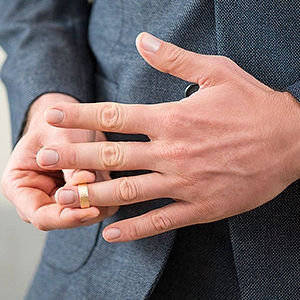 Ring
A ring is a great way to promise each other about loving each other and staying forever and ever. It is a birthday gift for husband that he will always love, and whenever he looks at it, he will miss you, even more when you are not around him.
Subscription of OTT Platform
Access to Disney, Prime Video, Netflix, and Sony movies and TV shows Liv creates a one-of-a-kind birthday gift for husband. Take out a one-year subscription to watch all his films and shows stress-free.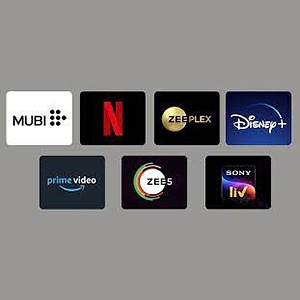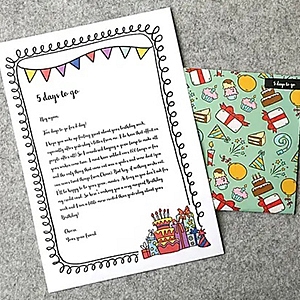 Birthday Countdown
If a single love letter can make your husband feel special, how about seven letters a day until his birthday? This could be presented in the form of a countdown birthday letter. His birthday week will go down in history as the best days of his life, and these would be great gifts ideas for husband on birthday.
Printed Socks
Bewakoof's cute printed socks are perfect and soft in material, making them even more comfortable. Choose the best print, and you'll have the most fantastic birthday gift for husband.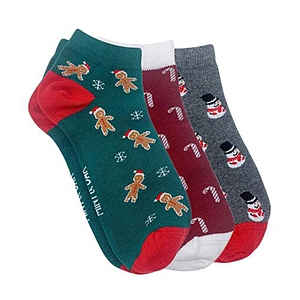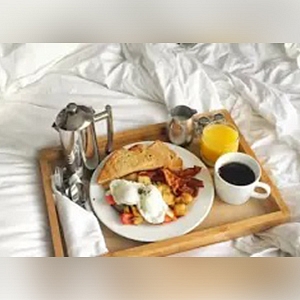 Breakfast In Bed
Breakfast, as we all know, is an essential part of the meal, and it's even better if it's served in bed. Give him their breakfast treats in the cutest way possible without leaving the room. You are free to select his favorite meal, coffee, and so on. As a result, breakfast in bed is a romantic birthday gift for husband.
Car Fresheners
You can find many new and different flavored Car fresheners at Flipkart. It will also compliment car interior decoration made of light luxury alloy in a mini and elegant shape. It does not obstruct his vision in the car and can be used as a car interior; choosing the best body and flavor will make the unique birthday gift for husband.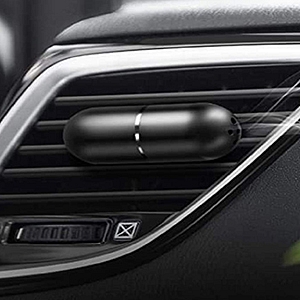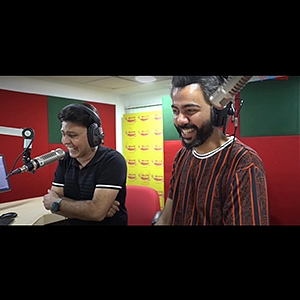 Radio Wish
You just need to contact your local Radio Station and share information about the person you want to surprise with them– nature, interests, funny memories, quirks – and they will wish your handsome husband in front of the whole world. All you have to do is get your loved one comfortable, make sure he is listening to the show allotted by the radio station, and watch them laugh, blush, reminisce, and possibly even cry at the same time. You can even dedicate the song to him on the same show. Radio Wish is the most creative birthday gift for husband.
Frame His Birthday Date
Photo frames are still an ideal gift for any occasion. Let's make this birthday gift for husband extra special by using photographs to design the date of the special occasion and adding the quote of happy birthday.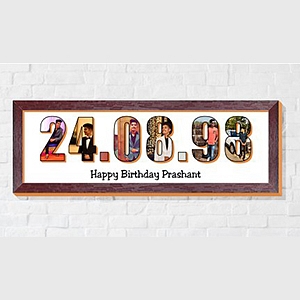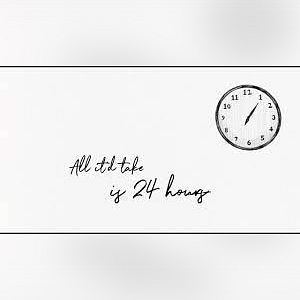 24 - Hours- ' I Love You'
On this birthday, just place sticky notes saying- 'I Love You, Happy Birthday my Love' and pasted all over the house at places where your husband follows his daily routine starting from the breakfast table to his working space. This will also make him feel loved and happy during his office time; you can text him saying the same every 2 hours. 24- Hours- 'I Love You' would make the best gifts ideas for husband on birthday.
MI Fitbit Watch
Maybe your husband isn't a fitness fanatic yet, but they want to be. In that case, a fitness tracker can be a good starting point, especially since most of them do far more than simply count your steps. They can track workouts, activity, and sleep and serve as a watch and display phone notifications. Someone who isn't into fitness may still appreciate receiving one as a gift and taking advantage of the other features. So a Fitbit is the best birthday gift for husband.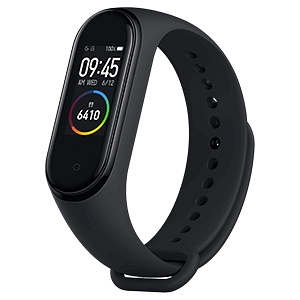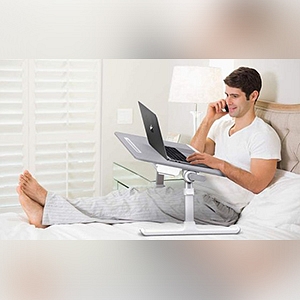 Bendable Laptop Stand
Make his hand accessible for holding laptops or tabs and enjoy the work stress-free at home that is also in a perfect position. Bedabale Laptoptop stands to hold the tablet or laptop. It has a strong holder on top of bendable. The best part is it has adjustable legs. This will help him enjoy his work stress-free and hand-free while lying down on the bed or couch. It is also flexible on uncomfortable surfaces. As it is completely folded, it would also occupy much space at your place. Order it now and have the unique birthday gift for husband.
Shaving Soap
Shaving soaps are a valuable birthday gift for husband. It is created to form a protecting barrier between his skin and the razor, letting your husband shave with ease. Its moisturizing ingredients soften the hair, making it easier to shave.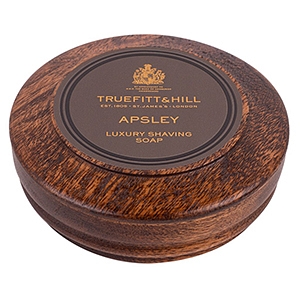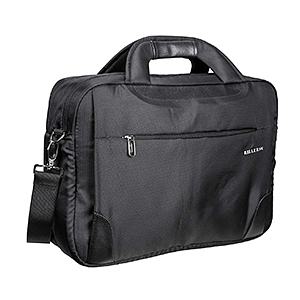 Laptop Bag
Be smart and choose a good birthday gift for husband. This laptop bag will be proudly shown off and used by him. Just make sure it has nice space inside so all of his things, such as laptop charger, notepad, pen, and much other stuff, have good space.
Customized Calendar
A customized Calendar would be excellent gifts ideas for husband on birthday. The calendar at his work desk will make him miss you even at his working time. You can customize it with the picture and some quotes. You can even remind him about the upcoming events. For example, January is the month of your anniversary you can display the image of your wedding day. This will also help him to remember all his important days.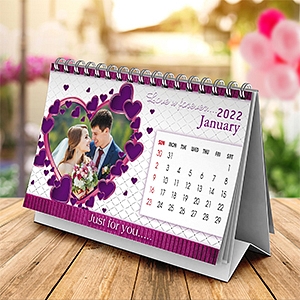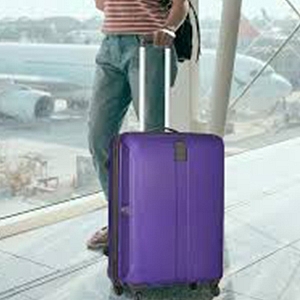 Suitcase Bag
If he travels frequently, a new suitcase bag is an ideal birthday gift for husband to kick off his next trip. Choose a stylish and large suitcase to carry all of his necessities in one bag.
Frequently Asked Questions