Suryakumar Yadav | Cricket, Age, Country, Stats, Networth

Hitesh Mandot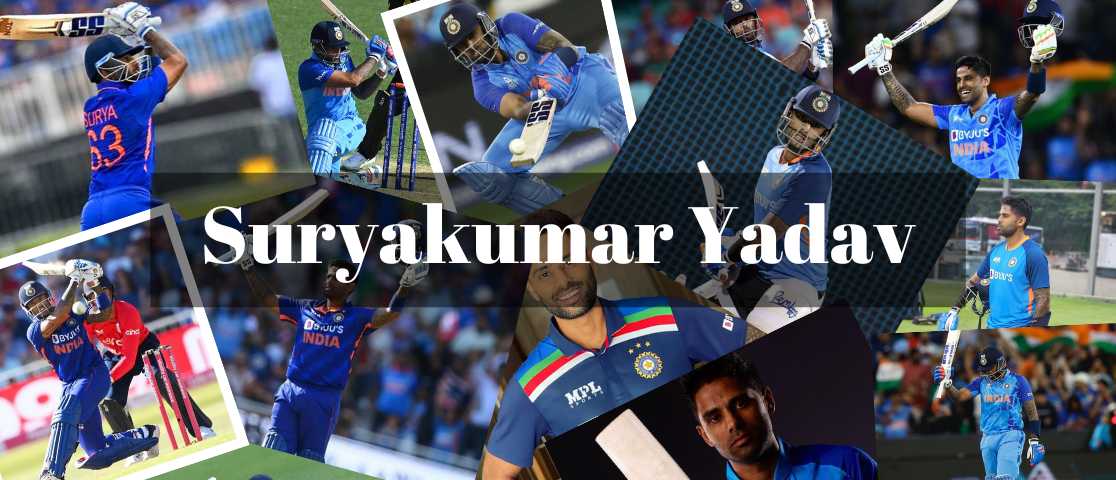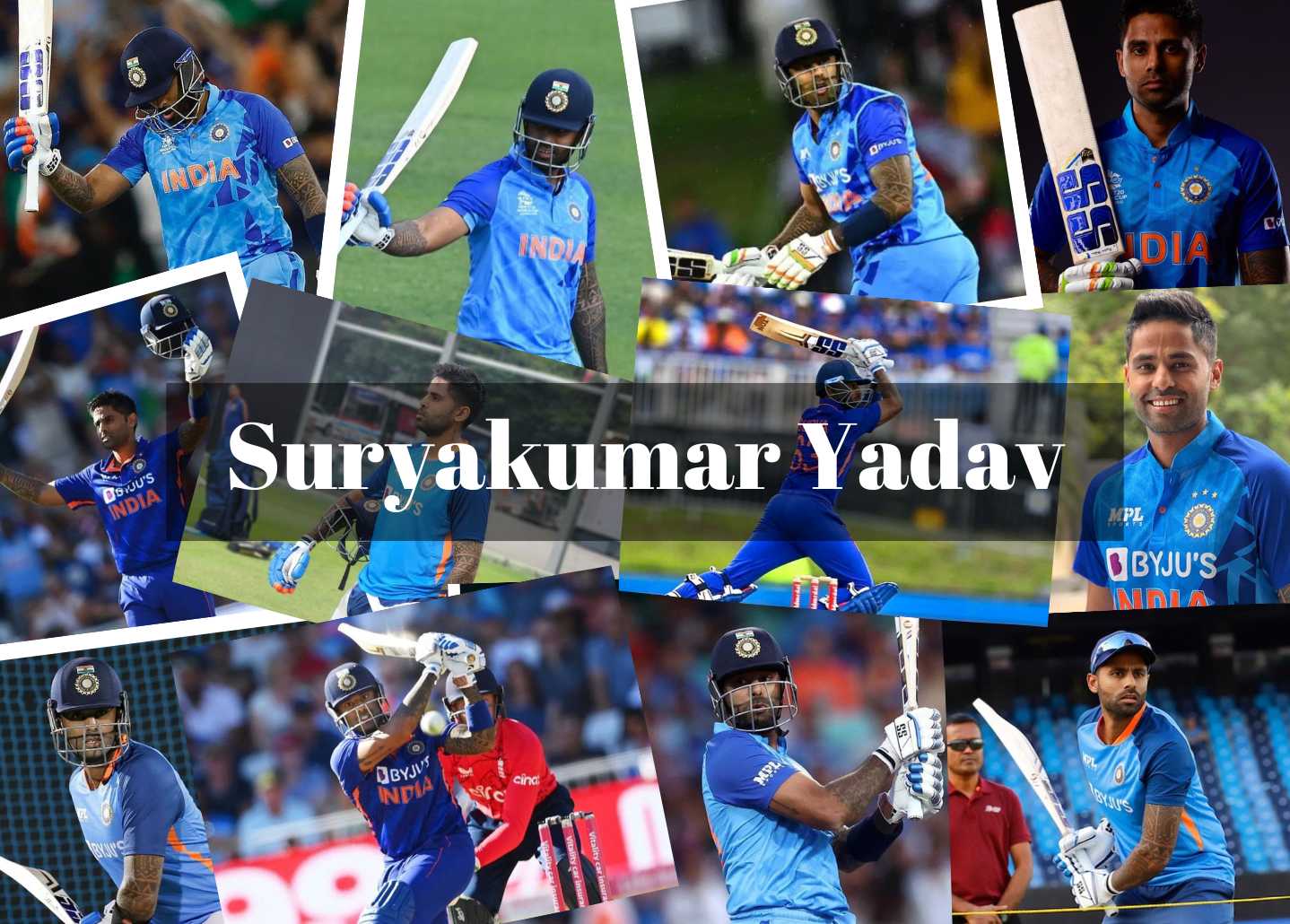 Suryakumar Yadav's Biography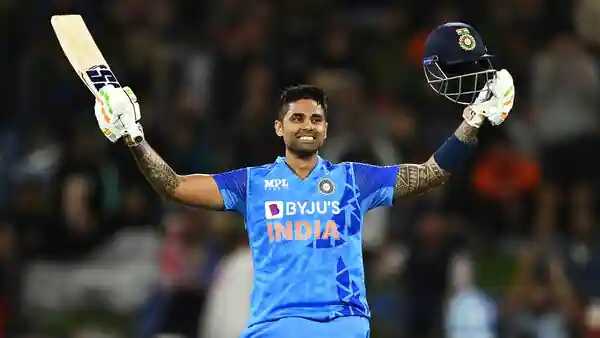 Suryakumar Yadav is an Indian International cricketer. Suryakumar Yadav was born on 14 September 1990. Suryakumar Yadav's birthdate is 14 September 1990. Suryakumar Yadav's full name is Suryakumar Ashok Yadav. Suryakumar Yadav's age is 33 years old as of 2022. Suryakumar Yadav's hometown is Mumbai. Suryakumar Yadav's height is 5.11 Feet. Suryakumar Yadav's nickname is SKY.

Suryakumar Ashok Yadav (born 14 September 1990), commonly referred to by the initials SKY[5], is an Indian cricketer who competes for his country in limited-overs matches. He participates in both the Indian Premier League and domestic cricket for the Mumbai Indians and Mumbai Cricket teams, respectively. He is regarded as one of the best and most ruthless white-ball cricket players in the modern era. Suryakumar Yadav has been compared to AB de Villiers, who is frequently cited as one of the greatest T20I batsmen of all time because of his propensity to hit the ball all over the field, particularly behind the wicket-keeper.

Suryakumar Yadav is regarded as the best T20I batsman in the world as of 1 November 2022. He briefly served as the first-class and T20 captain of the Mumbai cricket team beginning in 2010. He bats right-handed in the middle of the order and occasionally bowls right-arm spin. On March 14, 2021, against England, he made his T20I debut for India. On July 18, 2021, he played in his first One Day International (ODI) for India against Sri Lanka.

Suryakumar Yadav Family and Suryakumar Yadav Education
The Hathouda hamlet of Ghazipur, Uttar Pradesh, is the home of the Yadav family. His father moved to Mumbai from Ghazipur in order to work at the Bhabha Atomic Research Center. Yadav was ten years old at the time. Surya picked up the sport while having fun in Varanasi's streets. When he was ten years old, his father saw his interest in the sport and enrolled him in a cricket camp at the BARC colony in Anushakti Nagar.

Later, he joined Dilip Vengsarkar's Elf Vengsarkar Academy and participated in Mumbai's youth cricket league. He attended Pillai College of Arts, Commerce, and Science before graduating.

Talk To Similar Celebrities
Suryakumar Yadav's Wife
Suryakumar Yadav married Devisha Shetty on July 7, 2016.

Suryakumar Yadav Cricket
Suryakumar Yadav participated in club cricket in Mumbai for the Parsi Gymkhana Cricket Club. He played club cricket in Mumbai for clubs like Shivaji Park Gymkhana Club and Dadar Union Club in addition to Parsi Gymkhana and the Bharat Petroleum Corporation Limited team.

He scored 73 on his first-class cricket debut for the Mumbai cricket team during the 2010–11 Ranji Trophy. In the following season, 2011–12, he led his team in run scoring with 754 runs in 9 games, including a double century against the Odisha cricket team in the third match of the year. The top Indian List-A Duleep Trophy player scored 100 in the same season. He was one of Mumbai's top scorers during the 2013–14 season.

He has participated in local Indian cricket for Mumbai A, West Zone, India Red, India Blue, and Mumbai Cricket Association's IX teams, as well as international junior cricket for India under 23, India A, and India C.

He is a veteran and consistent player for the Mumbai Ranji team. He briefly served as the captain of the Mumbai cricket team during the Ranji Trophy. He lost his captaincy during the 2014–15 Ranji Trophy season, and the Mumbai Cricket Association (MCA) dismissed him from the squad for the 2018–19 campaign. He was chosen by the MCA selection committee and designated as the competition's captain for the years 2019–20. As of 3 December 2019, he had 4818 runs, 12 hundred, and 24 half-centuries in First-class.

The Mumbai team's captain during the 2020–21 Syed Mushtaq Ali Trophy was Yadav. He hit 249 runs in the final game for his club, Parsi Gymkhana, versus Payyade Sports Club in the 2021 Police Shield event at the Police Gymkhana venue in Mumbai. The previous time Parsee Gymkhana won this competition, in 1956, they made history by being the first club to win consecutive trophies in three different formats in a single season. Yadav was named the game's top batter. He was included in India C's roster for the 2018–19 Deodhar Trophy in October 2018. He was selected for the India C team for the 2019–20 Deodhar Trophy in October 2019.

Suryakumar Yadav's IPL Career
For the 2012 season, Mumbai Indians (MI) gave him an IPL contract. He only participated in one game all season and was eliminated without scoring. In the 2014 IPL auctions, Kolkata Knight Riders purchased him. He gained notoriety in the IPL 2015 when he defeated MI at Eden Gardens with a game-winning 20 balls 46 runs and five sixes. He played frequently and was named the team's vice-captain. Mumbai Indians paid 3.2 crores (US$400,000) for him during the 2018 IPL auctions. He was retained by the Mumbai Indians for INR 8 Cr. before the 2022 season mega auction following an impressive stint with them. He sustained a left forearm injury that caused him to miss IPL 2022.

Suryakumar Yadav Stats (as of October 2022)
Suryakumar Yadav Controversies
Suryakumar Yadav and Riyan Parag
Riyan Parag of Rajasthan Royals (RR) received harsh criticism for giving veteran spinner R Ashwin a near-death experience after being run out in Qualifier 1 of the IPL 2022 against Gujarat Titans. Fans thought that regardless of the result, the young player needed to keep his emotions in check and show respect for the more experienced player.

Suryakumar Yadav, the star batter for the Mumbai Indians (MI), sparked a debate with a tweet shortly after the incident. Riyan Parag received praise from Yadav for his on-field demeanor. He received trolling for the tweet from other users on Twitter for endorsing Parag's aggressive behavior.

Suryakumar Yadav and Virat Kohli
Suryakumar Yadav, a batsman with the Mumbai Indians, breaks his silence over the staredown discussion with Virat Kohli. The event happened during the IPL 2020 league game between Mi and RCB. During the game, Virat Kohli made an attempt to use a negative strategy by approaching the batter and giving him an unwanted glare. Every fan was riveted by the event, and others commended Suryakumar Yadav for his tactful silence.

Suryakumar Yadav's Net Worth
In Indian currency, Suryakumar Yadav is valued $4 million, or 32 crores of rupees. The fantastic cricketer Suryakumar Yadav is a key member of his franchise squad. In the 2017 IPL auction, he was also purchased for a very high price. Even though his career has been very successful, he still has a very long way to go.

In Mumbai, Maharashtra, India, SuryaKumar Yadav is the owner of an opulent beautiful home. Additionally, SuryaKumar Yadav owns a variety of real estate assets in other nations. Surya Kumar Yadav, an Indian cricketer, enjoys driving fast automobiles and has a large collection of them.

It has pricey automobiles, including Mercedes, BMW, and Audi. Surya Kumar just added a Mercedes-Benz GLE Coupe to his collection of automobiles. It costs somewhere between 2.15 crores. Surya Kumar Yadav's car collection is fairly modest. One of the best luxury car owners in the world is Surya Kumar Yadav. Nissan Jonga (15 lakhs), Range Rover Velar (90 lakhs), MINI Cooper S, and Audi A6 are among the vehicles in SuryaKumar Yadav's collection (60 Lakhs)

Suryakumar Yadav Achievements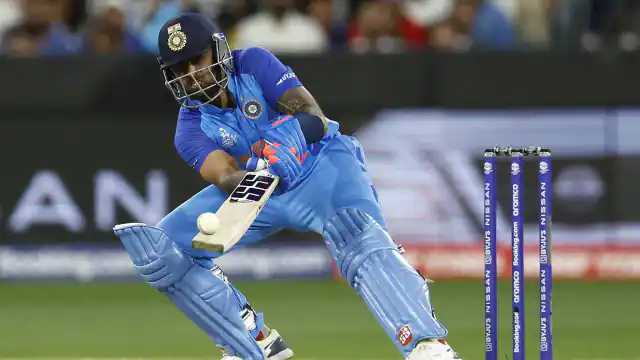 Suryakumar Yadav is the only player in the world with the best strike rate in T20I of more than 180.
Suryakaumar Yadav became the first Indian to amass a thousand T20I runs in a calendar year on November 6, 2022.
Suryakumar Yadav, who is batting at position four, is the inning's top scorer. In T20I, this was also his strongest core.
Suryakumar Yadav is the Indian batsman who has scored the most runs from boundaries and fours in a single innings.
The first player to score 50 sixes in a single T20I match is Suryakumar Yadav.
6 Interesting Facts of Suryakumar Yadav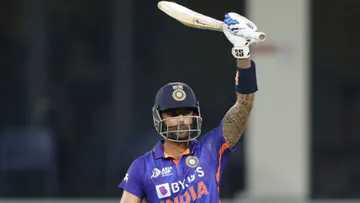 Prior to the 2011 Indian Premier League (IPL), the Mumbai Indians (MI) franchise signed Suryakumar Yadav. The right-handed hitter participated in the Mumbai Indians' successful 2011 T-20 Champions League campaign. In IPL 2012, he was given the opportunity to play one game for the team, and despite facing four deliveries, he finished the game unbeaten on zero.
He was moved up to No. 4 in the IPL 2015 lineup, and he didn't let his team down either. The newly appointed vice-captain of the KKR team contributed to many of his team's match-winning hits and served as the team's engine all season.
It all comes down to the players' character when the stakes are high. In the last seconds of a game, Suryakumar Yadav knows how to remain composed and collected. When it comes to composure, Yadav admires MS Dhoni and Gautam Gambhir.
Devisha Shetty, the wife of Suryakumar Yadav, is a trained classical dancer.
Both Suryakumar Yadav and his wife Devisha Shetty adore animals, and they currently keep two French bulldogs at their Mumbai home.
Both Suryakumar Yadav and Devisha Shetty attended Mumbai's R. A. Podar College of Commerce & Economics.
Suryakumar Yadav's Profile Summary
Social Media
Frequently Asked Questions