Sumbul Touqeer Khan | Biography, Family, Bigg Boss 16, Age, Boyfriend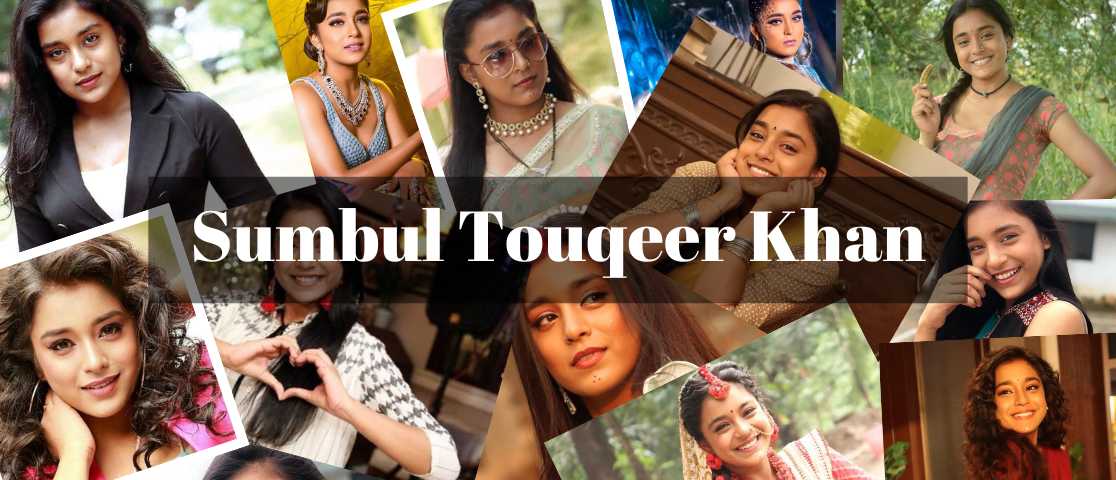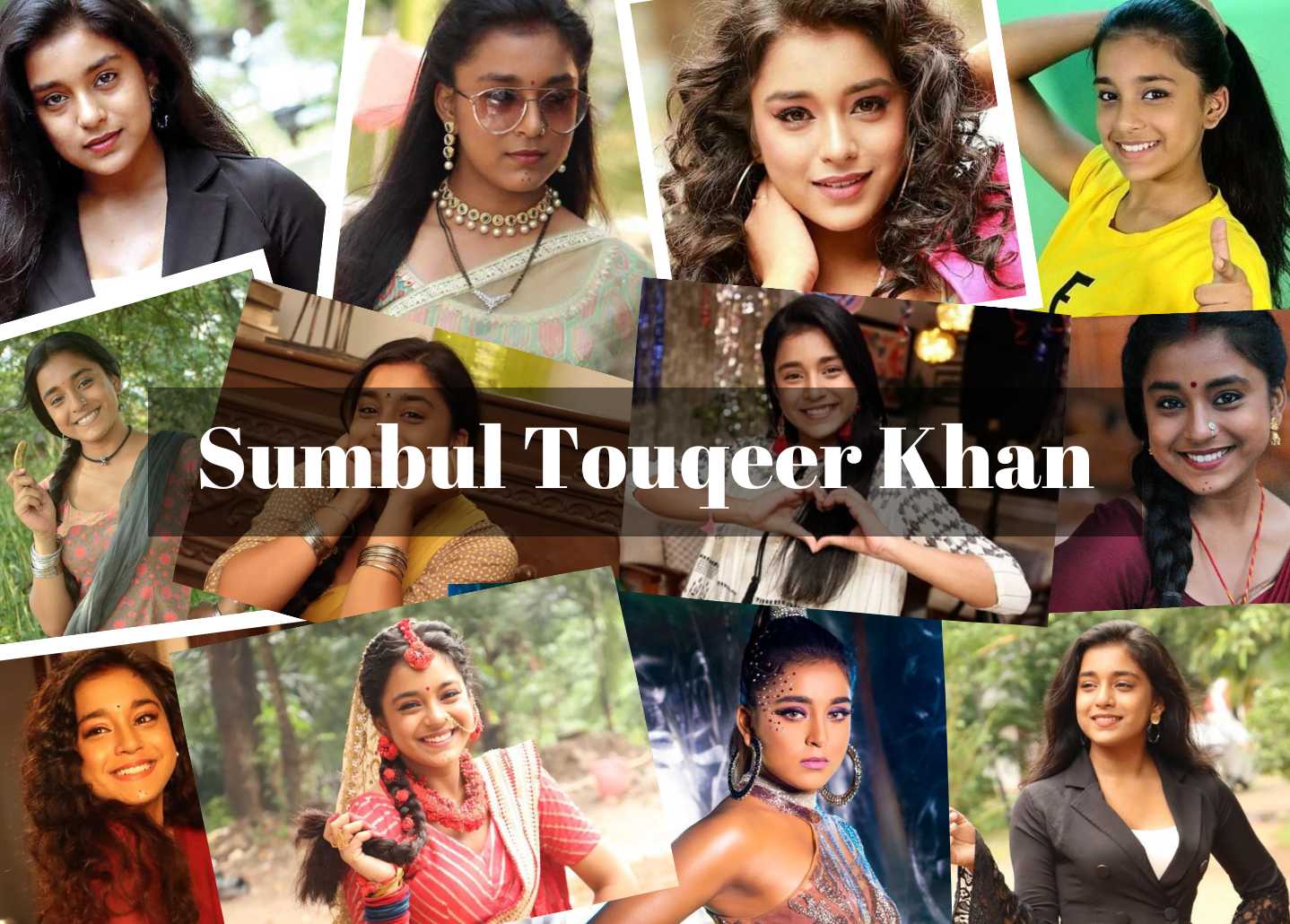 | | |
| --- | --- |
| Sumbul Touqeer Khan | Details |
| Sumbul Touqeer Khan Profession | Actress |
| Sumbul Touqeer Khan Celebrity Type | TV Star, Movie Star |
| Sumbul Touqeer Khan Age | 19 years |
| Sumbul Touqeer Khan Date Of Birth | 15th November 2003 |
| Sumbul Touqeer Khan Zodiac Sign | Scorpio |
| Sumbul Touqeer Khan Birthplace | Katni, Madhya Pradesh |
| Sumbul Touqeer Khan Height | 5 Feet 4 Inch |
| Sumbul Touqeer Khan Weight | 50 Kgs |
| Sumbul Touqeer Khan Notable Work | Imlie (TV Show) |
| Sumbul Touqeer Khan Net Worth | 7 crores INR |
| Sumbul Touqeer Khan Instagram Followers | 636k |
| Sumbul Touqeer Khan Twitter Followers | 13.6k |
| Sumbul Touqeer Khan Husband | N/A |
Sumbul Touqeer Khan's Biography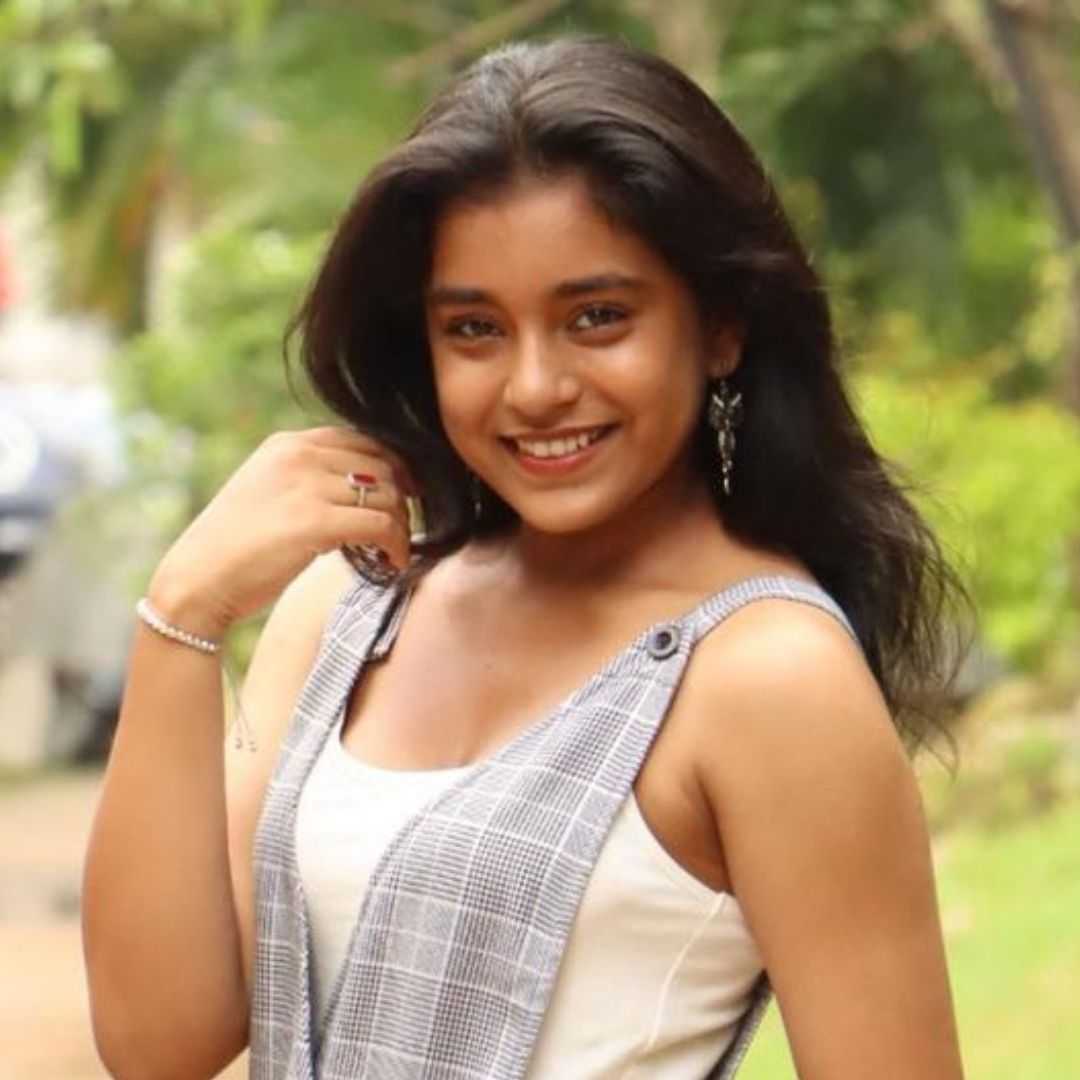 Sumbul Touqeer Khan is an Indian Television Actress who primarily performs in Hindi-language TV shows and Movies. Sumbul Touqeer Khan's real name is Eza Touqueer Khan. Sumbul Touqeer Khan's Birthday is on the 15th of November. Sumbul Touqeer Khan's Birthplace is Katni, Madhya Pradesh, India. Touqeer Hasan Khan, Sumbul's father, choreographs for television series. When Sumbul was a young child, her mother passed away. Saniya Touqeer is her younger sister.

Sumbul made her television acting debut in 2011 by taking a role in the Chandragupta Maurya series. Sumbul's next part was Mehtab in the well-known television series Jodha Akbar. She performed in the television series Waaris in 2016. She starred in the hugely successful Hindi film Article 15 the same year she acted in Ishaaron Ishaaron Mein She performed at this time in the Hindi short Ghar Ki Jyoti. Sumbul Touqeer Khan's Height is 1.63 meters i.e 5ft.4 inches. Sumbul Touqeer Khan's Hair Color is black and eye color is Brown. Sumbul Touqeer Khan's hobbies are dancing and singing.

Sumbul is portrayed as the lead character in the Star Plus serial Image in 2020. With the help of this serial, she shot to stardom and became well-known. Sumbul took part in Season 16 of the renowned reality competition Bigg Boss in 2022.
Sumbul Touqeer Khan's Age
Sumbul Touqeer Khan's Birthyear is 2003. As of 2022, Sumbul Touqeer Khan's age is 19 years. Sumbul's Nickname is Gungun. Sumbul Touqeer Khan's Zodiac Sign is Scorpio.
Sumbul Touqeer Khan's Family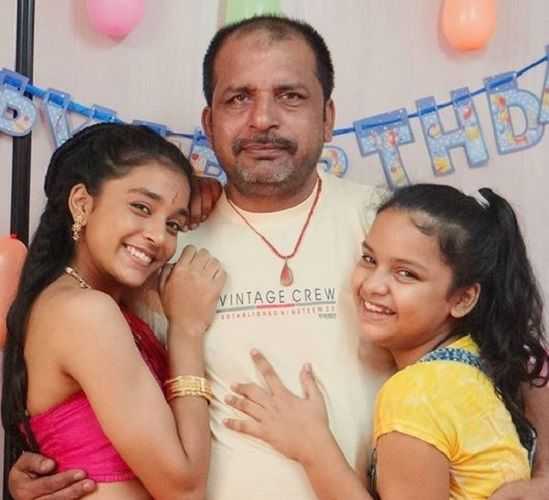 In 2003, Sumbul was born into a Muslim Family. Sumbul has a younger sister named Saniya Toqueer. Sumbul's Father named Touqeer Hasan Khan. When Sumbul's age was six, her parents were separated. She was raised by her father. Sumbul revealed in a media interview that her choreographer father worked hard to ensure that she and her sister pursued their passions. She completed her education till 12th standard, as of the reports of 2020.

She uttered: My father always wanted his children to do something significant in life. He is a dance choreographer for various dance reality shows. He pondered about it and ultimately decided to pack his bags and move us all to Mumbai from Delhi in 2016 so that we could try our luck in the entertainment industry after noticing that his children—my sister and I—had a keen interest in dance.

So my dad literally gave my sister and Me, this acting ka Keeda. In Delhi, my sister and I performed in numerous Krishna and Ram Leela plays, which sparked our interest in Acting, Sumbul added further.
Sumbul Touqeer Khan's Boyfriend
Fahmaan Khan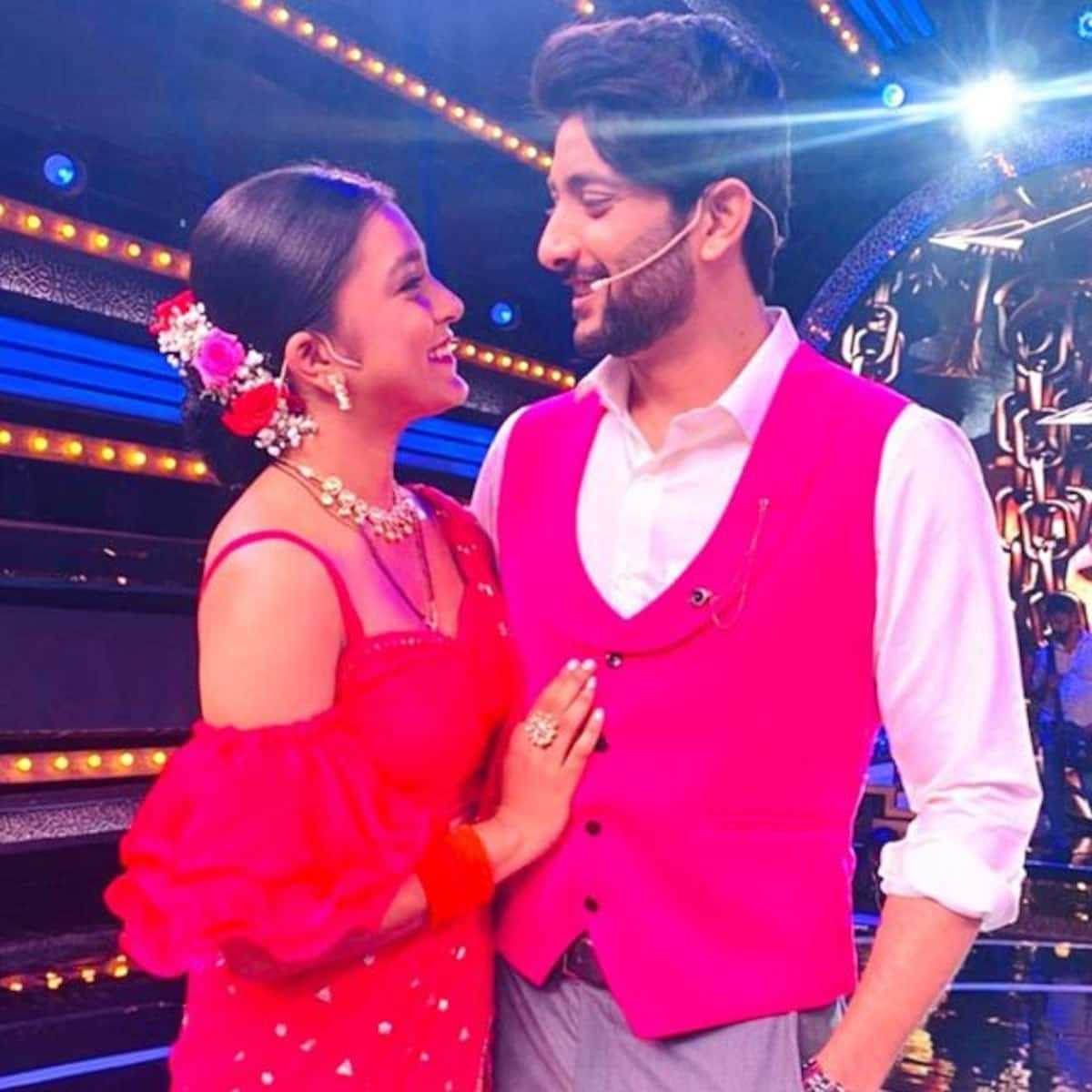 Everyone adores the on-screen chemistry between Fahmaan Khan and Sumbul Touqeer in the television series Image. After Gashmeer Mahajani left, Fahmaan took over the male lead role very successfully, and the audience was captivated by the love-hate dynamic between Aryan and Smile.

There are rumors about BoyfriendBoyfreind that Fahmaan and Sumbul are dating. The same has happened with Fahmaan and Sumbul. When two actors have tremendous chemistry together on screen, there are frequent rumors that they are dating in real life. There have been rumors that the actors are dating, but their most recent Instagram story makes it clear that they are just friends.
In a massive surprise for Sumbul Touqeer Khan, her 'Imlie' co-star and rumoured boyfriend Fahmaan Khan is all set to enter the 'Bigg Boss 16' house.
According to the latest promo released by the makers in November 2022, Bigg Boss can be seen announcing that the house is set to welcome its first wildcard contestant. While the housemates wondered who the new member will be, Fahmaan can be seen making a dashing entry, sending Sumbul into a tizzy.
The actress can be seen rushing towards him and jumping in his arms, exclaiming if all of it was just a dream and when did he decide to enter the house.
Sumbul Touqeer Khan's Best TV Shows
Sumbul began her career in the television industry as a young artist. She played Mehtab, the niece of Akbar, in Jodha Akbar, which was followed by Waaris on the &TV channel. She made her television debut in 2009 as Shubhada in the Chandragupta Maurya series on Sony TV. With the movie Article 15, she made her Bollywood debut in 2019. Let's revisit her prominent contribution in some of the very Popular TV Shows.
Sumbul Touqeer Khan's TV Show: Chandragupt Morya (2011- 2012)
Based on the life of Chandragupta Maurya, an ancient Indian monarch and the creator of the Mauryan Empire, Chandragupta Maurya is an Indian historical drama series that is now airing on Dangal TV. Imagine TV premiered Chandragupta Maurya in March of that year. The character of adult Chandragupta Maurya was performed by Ashish Sharma.

Chandragupta Maurya, who governed the Indian subcontinent in 300 BC, is the subject of the tale. His reign would eventually spread from Assam in the east to Afghanistan and Balochistan in the west, making him one of the greatest kings in ancient India. Sumbul Made her acting debut in this show and played one of the important roles named Shubhadha.
Article 15 (2019)- Sumbul Touqeer Khan's Movie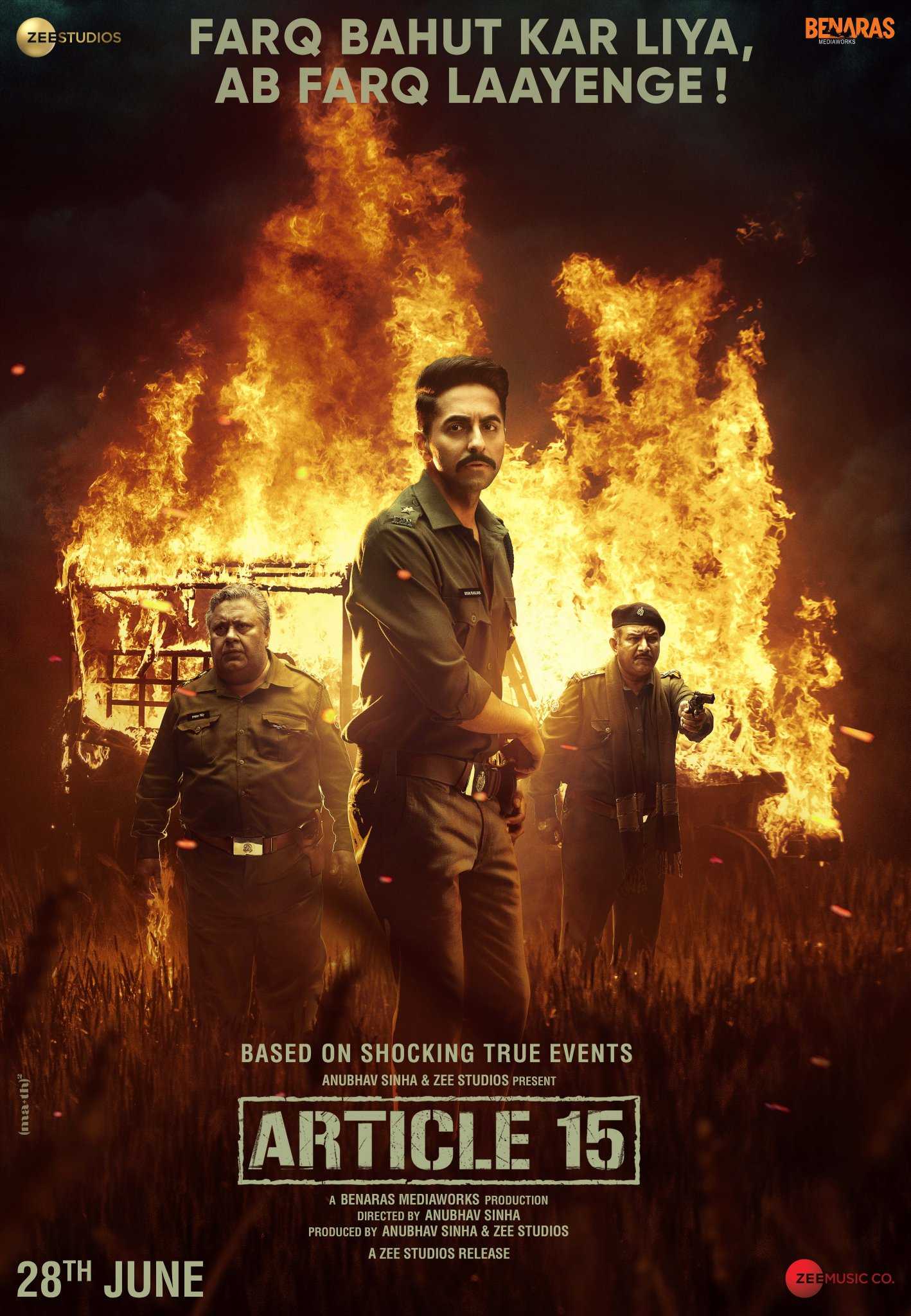 Anubhav Sinha, who also co-wrote the screenplay with Gaurav Solanki, is the director and producer of the 2019 Indian Hindi-language criminal drama movie Article 15. Ayushmann Khurrana plays a police detective in the movie who looks into the abduction of three girls from a rural town while learning about caste-based oppression's past. Nassar, Manoj Pahwa, Kumud Mishra, Isha Talwar, Sayani Gupta, Mohammed Zeeshan Ayyub, Sushil Pandey, Veen Harsh, and Sumbul Touqeer make up the supporting cast. Sumbul was Potrayed as Amali.

The movie is called after Article 15 of the Indian Constitution, which forbids discrimination on the basis of birthplace, caste, race, or religion. While not based on a single incidence, the movie is motivated by a number of actual events involving crimes motivated by caste-based discrimination, such as the charges of gang rape in Badaun in 2014 and the Una flogging incident in 2016. The 10th London Indian Film Festival opened on June 20, 2019, with the movie Article 15. On June 28, 2019, it was presented in Indian theatres. Critics praised the movie for its acting, direction, writing, and delicate handling of its subject matter. It made around 93.08 crores in box office revenue globally.
Sumbul Touqeer Khan's TV Serial-Imlie (2020)
Imlie is a television drama series in the Hindi language that debuted on StarPlus on November 16, 2020, and is currently available on Disney+ Hotstar. It formerly starred Sumbul Touqeer Khan, Fahmaan Khan, Mayuri Deshmukh, and Gashmeer Mahajani and was produced by Gul Khan under the banner of 4 Lions Films. A loose replica of the Bengali television shows Ishti Kutum was used. Megha Chakraborty, Seerat Kapoor, and Karan Vohra play the second generation in it at the moment.

The plot revolves around Imlie, a young and intelligent rural belle who is compelled to marry a journalist after they seek shelter in a hut amid severe rains. She finds out that her husband is engaged when she arrives in the city of it. She discovers that her husband is engaged when she arrives in the city.

Imlie, a young woman 18 years old, experiences the ups and downs of life. She initially encounters a man named Aditya, who ultimately reveals herself to be unfit for her love. Aryan, a businessman, quickly get close, and their love endures through and after their fatal deaths. Cheeni, the daughter of Imlie and Aryan and Malini and Aditya, is raised with opposing personalities 20 years later. A complicated love triangle quickly develops between them and Atharva, a young DJ, and musician.
Sumbul Touqeer Khan's- Bigg Boss 16 (2022)
Bigg Boss 16: Game Badlega Kyunki Badlega Bigg Boss Khud Khelega is the name of the sixteenth season of the Hindi-language reality television show Bigg Boss, which is produced in India. Colors TV made its premiere on October 1, 2022, with a broadcast. Salman Khan was serving as the show's host for the thirteenth time. Instead of airing on Saturdays and Sundays like in previous seasons, Weekend Ka Vaar was shown on Fridays and Saturdays. Interactive India, a brand-new segment, had its first-ever premiere on Sunday. By providing a sneak peek of the first two competitors responding to a number of fan questions on their Instagram stories, Colors TV teased the audience. The title of this section was #BB16ContestantFirstLook.
This season's Bigg Boss theme is Upside Down, thus everything will be the opposite of what it was in the previous seasons. Sumbul Touqeer Khan was formally revealed as the first participant at the press conference and season launch event for this season on September 27, 2022, which was hosted by Gauahar Khan. This season's House has a Circus theme. The House was once again situated in Goregaon. This season's house featured four bedrooms—the Fire Room, Black and White Room, Cards Room, and Vintage Room—as well as the first private jacuzzi in Bigg Boss history for the captain.

Sumbul Touqeer debuted on Salman Khan's Bigg Boss 16 with a bang. The actress will soon be seen in the Bigg Boss 16 mansion. She rose to fame and popularity for her performance in the television series Imlie. The actress arrived in style for the premiere of the play. Sumbul wins over the audience with her rendition of the Chaka Chak song from Sara Ali Khan's film Atrangi Re. When Salman inquires about Sumbul's anxiety, she responds that she is not worried about the show but rather Weekend Ka Vaar. She has seen the episodes several times and now knows every word by heart. She claims to be able to portray all of Salman Khan's variations on Weekend Ka Vaar.

Sumbul imitates Salman Khan's walk before acting out his weekend ka Vaar mode. She imitates his rage while Sumbul sleeps on stage and lets ke host karunga. She then claims that she is unable to laugh exactly like him but imitates him instead. When Salman inquires about her voyage, Sumbul responds that she has experienced numerous difficulties. While growing up, she occasionally lived alone while simultaneously caring for her sister. She mentions living alone and is familiar with all domestic duties. When speaking about her father, she says that when they discussed her joining the show, he showed her all the Bigg Boss fighting videos. He inspired her with a poem and now look at her.

As Sumbul is performing the poem, her father arrives on stage to send his daughter inside. Salman Khan, in addition to her father, is also pleased with her. Sumbul reveals that she first met Salman when he came to promote Prem Ratan Dhan Payo while they were filming for her previous program. The father of Salman and Sumbul welcomes her inside and sends her on her way. She introduces herself when she enters the house, but Archana makes fun of her by dressing up Shiv as Shambu. Bigg Boss 16 Contestants Include Abdul Rozik, Priyanka Chahar Choudhary, Nimrit Kaur Ahluwalia, MC Stan, Archana Gautam, Soundarya Sharma, Shiv Thakare, Manya Singh, Gori Nagori, Sajid Khan, Tina Datta, Ankit Gupta, Gautam Vig, Shalin Bhanot, and Sreejita De.

The captaincy challenge was announced by Bigg Boss, but there will be a twist this week because there will be three captains rather than one. Sumbul Touqeer, Tina Datta, and Soundarya Sharma are also heard.

Sumbul Touqeer Khan's Career Timeline
Sumbul Touqeer Khan's Net Worth
Sumbul Touqeer Khan is an Indian television actress who mainly works in Hindi Television Serials and Bollywood Films. She got huge fame and popularity from the role of Shubhada in the Television serial Chandragupta Maurya. Sumbul Touqeer Khan has been impressing everyone with Her acting skills. Sumbul is a promoter of Various Beauty Brands. She is a Very Popular Social Merdia Influencer with a huge fan following.

Sumbul Touqeer Khan Charges Rs 50k Per Episode. Sumbul Touqeer Khan's salary is 10 lakhs per month and her main source of income is Acting, Modeling, and Brand Endorsements. Sumbul Touqeer Khan has an estimated total Net Worth of Rs 7 Crores ($1 million) in 2022. Sumbul Charges 50k per episode. Sumbul's Monthly income is 10+ Lakh. Sumbul makes 1.20+ Crores annually.
10 Interesting Facts About Sumbul Touqeer Khan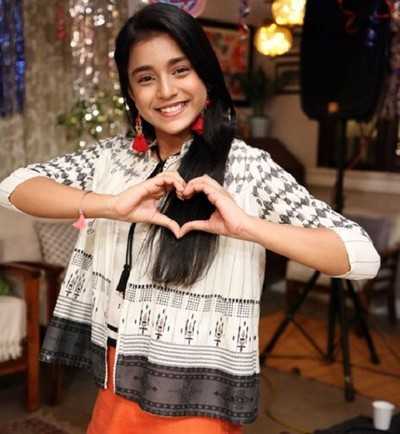 Sumbul's Real Name is Eza Touqeer.
She received her training at the Sehejmoodra Acting Academy, run by Monika Verma.
Sumbul has had a love for acting since he was a young child. She used to take part in Krishna and Ram Leela's plays in Delhi, which is where her interest in performing first began.
Sumbul's Nickname is Gungun.
Sumbul played Shubhada, Chandragupta's close friend in the 2018 television series Chandragupta Maurya.
Sumbul Participated in many reality shows one of them is DID Lil Masters.

In the 2019 Bollywood film Article 15, she made her acting debut as Amali.
As a young musician, Sumbul also took part in three reality series.
She has played Khushi Shrivastava in the Sony TV series Isharon Isharon Mein.
She starred as the main lead opposite Gashmeer Mahajani in the Star Plus television series Imlie in 2020.
Upcoming Show- Kundali Bhagya
Kundali Bhagya, a famous Zee TV show starring Shraddha Arya and Shakti Arora, is about to take a significant jump. According to rumours, actress Debattama Saha was asked for the show following her leap.

According to reports, prominent actress Sumbul Touqeer Khan will join the show after the leap. Imlie shot to stardom with Star Plus and was most recently seen on Colors Bigg Boss 16. It will be interesting to see how Sumbul Touqeer's appearance affects the show. But, official confirmation is still pending.
Social Media
Frequently Asked Questions