Raju Srivastav | Biography, Death, Struggle, Wife, Shows, Age

Zeenat Sayyed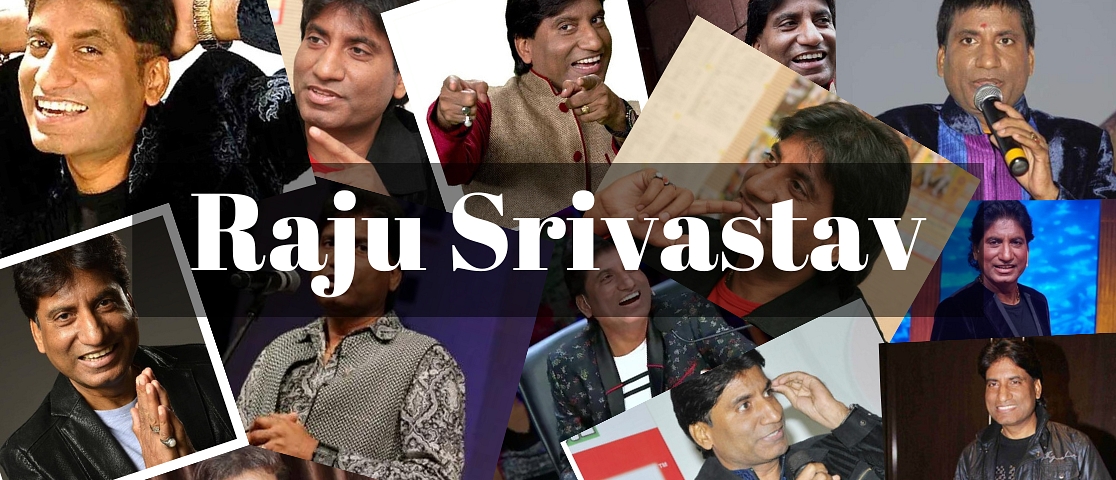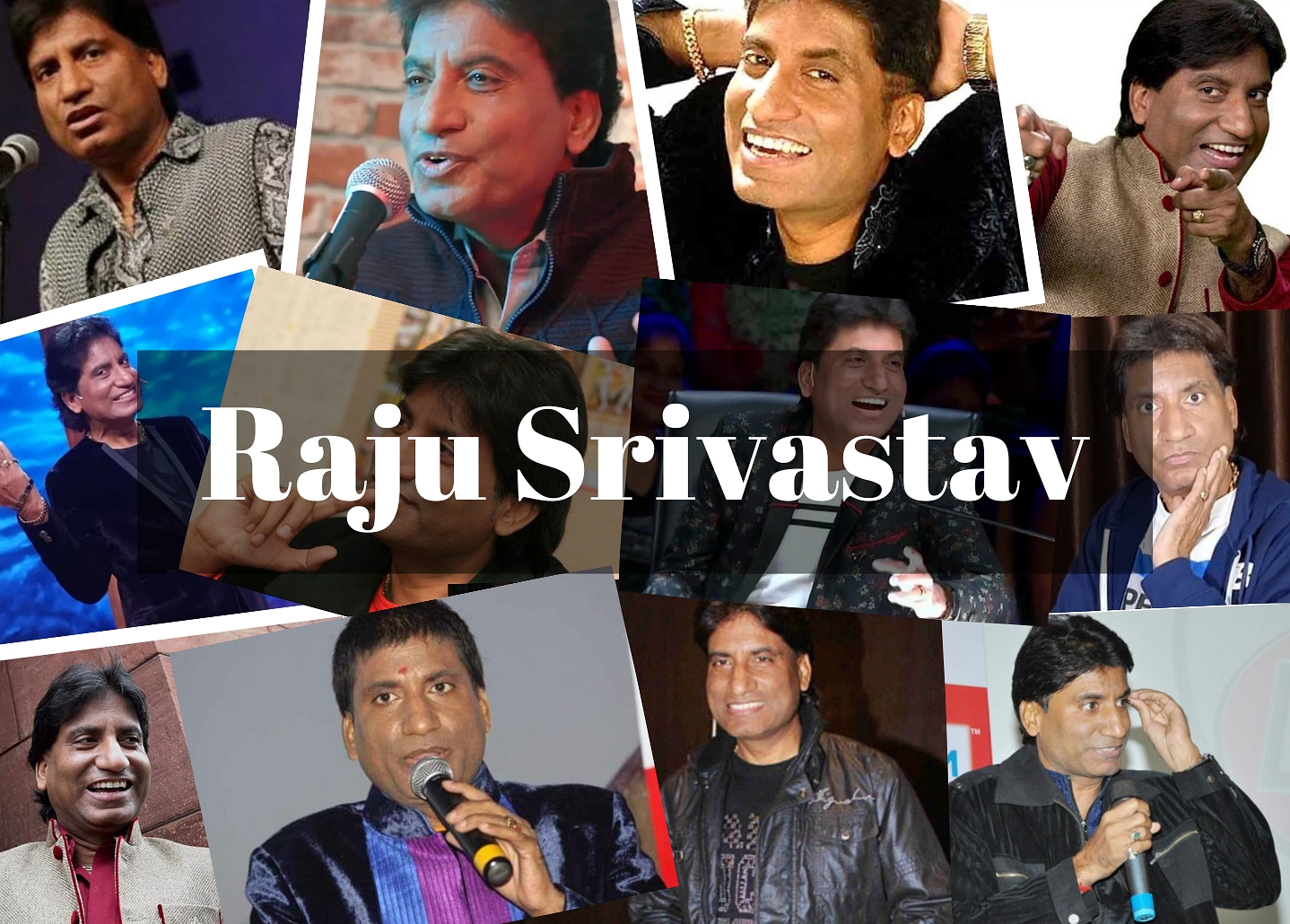 Raju Srivastav's Biography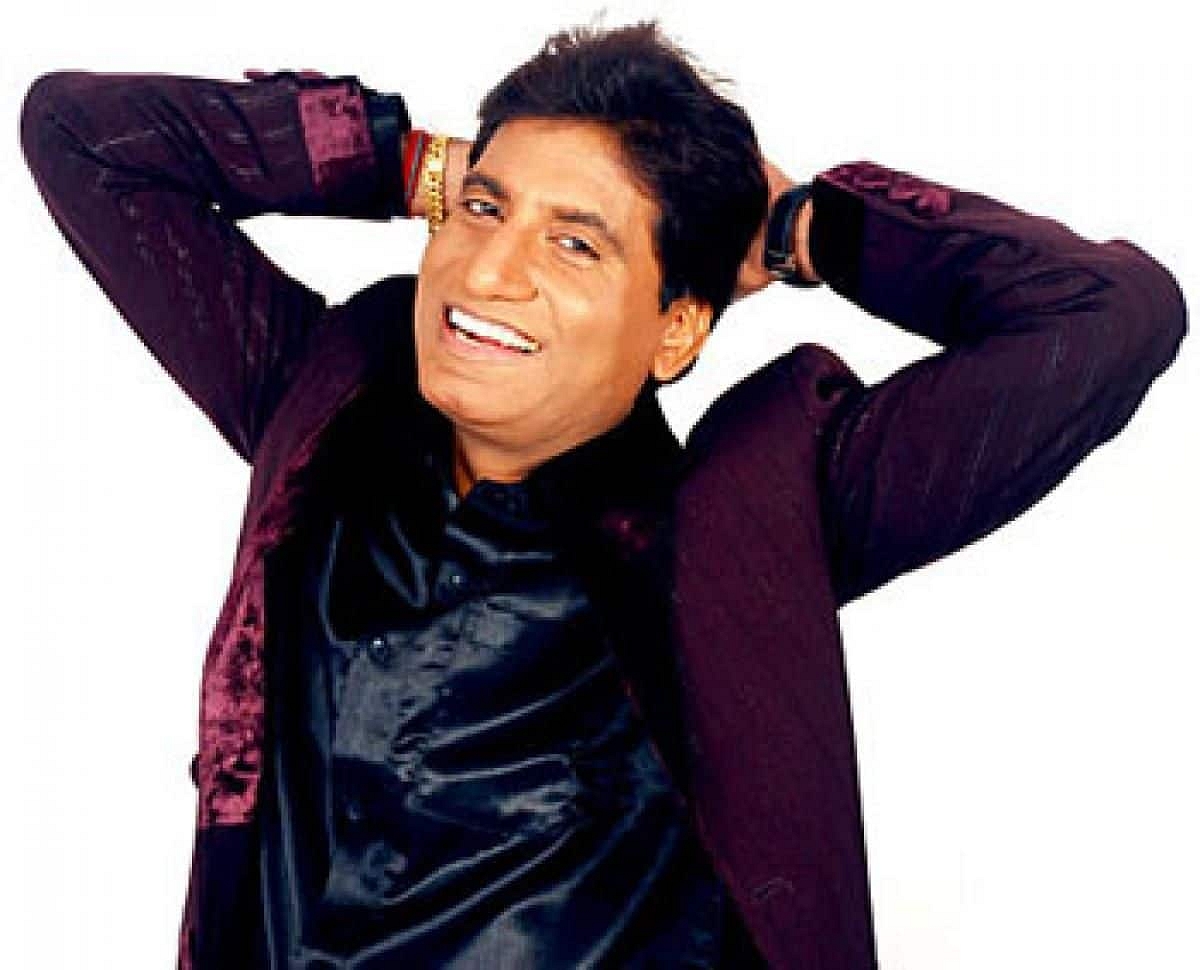 The Real Name of Raju Srivastav is Satya Prakash Srivastav, often known by his stage name Raju Srivastav and frequently famous as Gajodhar. Raju was an Indian comedian, actor, and politician who lived from 25 December 1963 to 21 September 2022. In the talent competition The Great Indian Laughter Challenge, he made his stand-up comedy debut and placed second runner-up. He then competed in the follow-up, The Great Indian Laughter Challenge - Champions, where he took home the title of The King of Comedy.

His performances were funny, and his faultless compositions clearly showed that he had a great sense of humor. Raju later went on to become recognized as one of the nation's top comedians. His wit and humor completely won the audience over. Later, he appeared in films like Tezaab, Mai Prem Ki Deewani Hoon, Bombay To Goa, Firangi, and many others as important comedy characters. Additionally, Shrivastava is a well-known politician.

Raju Srivastav's Birthday was on the 25th of December. Raju Srivastav's Birthplace was Kanpur, Uttar Pradesh. Raju Srivastav's Zodiac Sign was Capricorn. Srivastav took part in the third season of Bigg Boss (Hindi), the Indian version of Big Brother (franchise). He was voted out of the home on December 4th, 2009, after more than two months of residence. He subsequently took part in Comedy Ka Maha Muqabala. As of 2022, Raju Srivastav's age was 58 years. On September 21, 2022, at about 10:20 a.m., Raju Srivastav Passed away.
Talk To Similar Celebrities
Raju Srivastav's Wife and Raju Srivastav's Family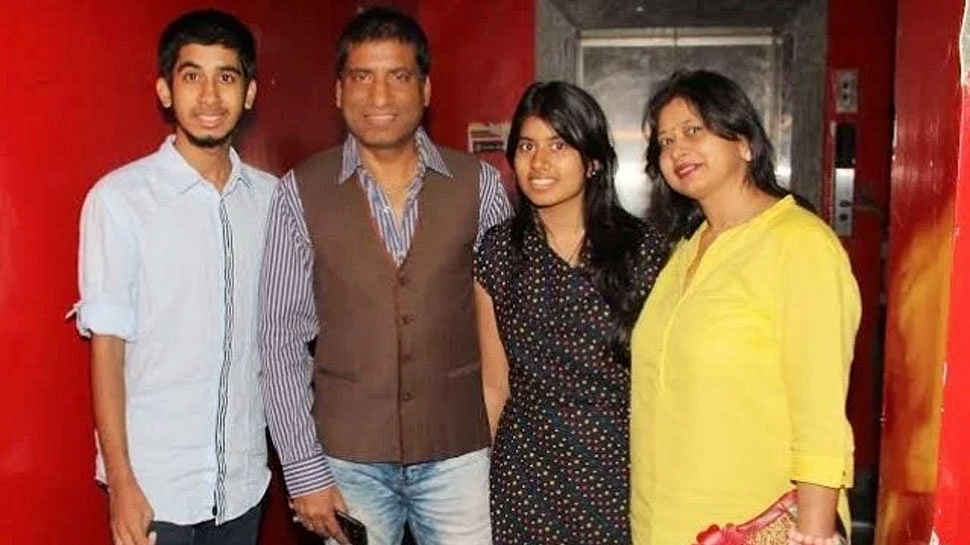 On December 25, 1963, Raju Shrivastava was born and raised in Kanpur, India, as Satya Prakash Srivastav. Ramesh Chandra Shrivastava, Raju Srivastav's father, was a well-known poet in the area who went by the pen name Balai Kaka. Raju, who hails from a highly traditional Uttar Pradesh background, was a master mimic and had creative tendencies ingrained in him. He began by primarily imitating his school teachers and amusing his friends. Raju Srivastav's Mother's name is Saraswati Srivastav. Raju Srivastav has a younger brother named Deeou Srivastav, who is also a Comedian by Profession. Raju Srivastav's Sister's name is Sudha Srivastav. In total Raju Srivastav has five Siblings.

Raju Srivastav's Wife's Name is Shikha Srivastav. She is also a homemaker by Profession. Raju Shrivastav's love life is also one of the most cinematic tales. At the wedding of his older brother, he first met Shikha, his current wife. At first glance, he fell in love. He then began looking into it and discovered that Shikha is actually his sister-in-cousin. law's He used to look for justifications to go to Shikha's home in Etawah. He never really admitted his feelings for her and left for Mumbai to pursue a lucrative career in comedy. He made the decision to write to Shikha once he had achieved financial security in his life.

He learned that she is getting married after asking her about it. He addressed her family and asked them to marry him. Shikha never verbally expressed her emotions. Nevertheless, she wed Raju after realizing his sincere love for her and her family's satisfaction with his financial standing. It took him 12 years to find his true love and get married. They were wed on July 1st, 1993, and are now the proud parents of Antara and Ayushman. Antara Srivastav is a Film Director and Ayushman Srivastav is a Sitar Player by Profession.
Raju Srivastav's Struggle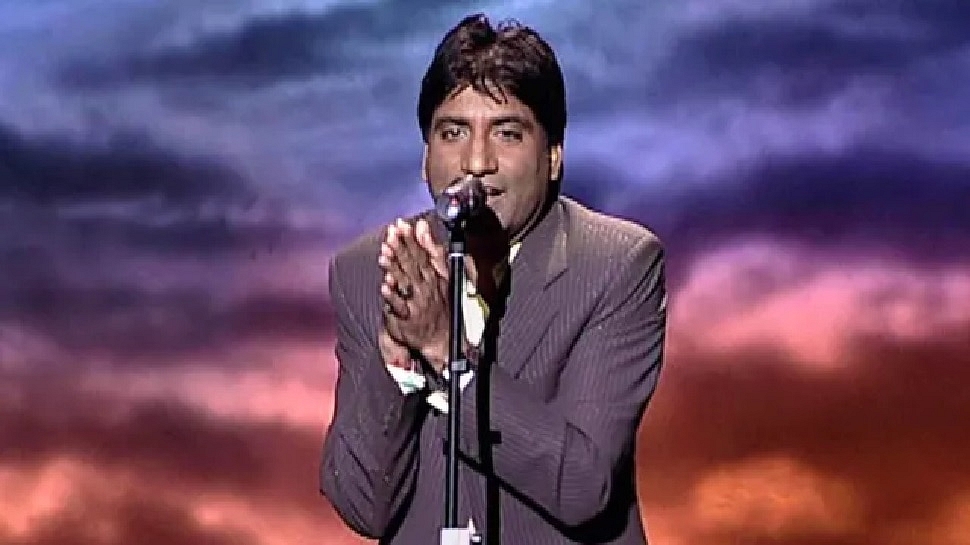 The Great Indian Laughter Challenge was one of the first stand-up comedy shows to air in India in 2005. Raju Srivastav was one of the best comedians the show introduced us to. Raju recalled in an interview with Dr. Vivek Bindra how his school principal encouraged his impersonation. Although some people would mock me for my impersonation, my principal genuinely encouraged me. For my commentary, I was often invited to the mohalla (local) cricket matches. I didn't talk much about the shots being made, but I did talk about the guys since I knew them. People were drawn to my style because of that, he claimed.

The path to success, nevertheless, was not always easy. Only 20 years later, in 2005, when he took part in The Great Indian Laughter Challenge, did the years of strain begin to bear fruit. He drove an auto for a while in Mumbai before finding work in movies, according to a report in Zee News. The story also states that while he was suffering, he would perform stand-up comedy events for even Rs 50. In Hindi movies like Maine Pyar Kiya (1989), Baazigar (1993), and Aamdani Atthani Kharcha Rupaiya, he played little roles (2001). In 1988, he made his stage debut in Tezaab.

There was no turning back after that. He is still in demand as a stand-up comedian. People of all ages like his family-friendly humor. He is well-known for his impersonations of political figures, including Prime Minister Narendra Modi, Rajiv Gandhi, Atal Bihari Vajpayee, Lalu Prasad Yadav, and Mulayam Singh Yadav.
Raju Srivastav's Career
The Great Indian Laughter Challenge, a comedy show, helped Raju Shrivastav become well-known to the general public. He received praise for his performance as Gajodhar Bhyia and finished third. At that point, Shrivastava's illustrious professional journey began. He had previously appeared in the hit TV shows Dekh Bhai Dekh, Tea Time Manoranjan, and Shaktiman before taking part in the third season of Laughter Challenge. Through his brief appearances in films like Tezaab, Mainey Pyaar Kiya, Abhay, Aamdani Atthanni Kharcha Rupaiya, Mai Prem Ki Deewani Hoon, and others, he had already established himself as a working actor.
The Great Indian Laughter Show (2005)
The Endemol India production The Great Indian Laughter Challenge is a stand-up comedy reality show in India. STAR One broadcast the first four seasons of the show from June 15, 2005, to September 26, 2008. The fifth season of the competition show debuted on STAR Plus on September 30, 2017, and Akshay Kumar served as the judge.

The structure of the program features stand-up comedians who perform and dazzle the judges and studio audience with their comedic abilities. The show's inaugural episodes were presented by Parizaad Kolah Marshall, who was later replaced by Shonali Nagrani. The show's first three seasons featured Navjot Singh Sidhu and prominent TV personality Shekhar Suman. Sunil Pal won the first season, Ahsaan Qureshi came in second, and Raju Srivastav finished as the Second Runner Up.

He gained insight into his area of expertise and eventually settled on writing and performing stand-up. He battled but eventually made it to the Laughter Challenge stage. He finally earned the praise he genuinely deserved at that point. Gajodhar Bhiya, a highly funny and intriguing character that Raju Shrivastav used to play, is another name by which people commonly refer to him.
Comedy Circus (2007-2014)
On Sony Entertainment Television, there was an Indian comedy program called The Comedy Circus Show. Daily soap stars from a Hindi TV program perform stand-up comedy. paired with Pakistan's and India's best stand-up comedians. Together with their comedy partners, these soap opera stars perform stand-up comedy on stage. In a hard competition to determine which couple will be the finest stand-up comedy, the show ran live for 13 weeks.

Jodi Jamegi, Public Hassegi, the tagline of the Mega Laugh Riot established by Optimystix Entertainment, ensures laughter on Sony TV. In this episode, Raju Srivastav performed a variety of characters. Raju used amazing jokes with potent punchlines and impeccable timing to make everyone around him laugh. His act was given life by his overall performance, which included physical comedy and actions in addition to jokes.
The Kapil Sharma Show (2016-2017)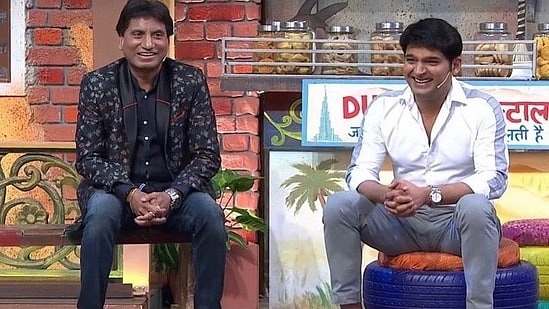 The Kapil Sharma Show, popularly abbreviated as TKSS, is a stand-up comedy and chat show that airs on Sony Entertainment Television in India in the Hindi language. The first season of the Kapil Sharma-hosted program debuted on April 23, 2016. Kapil Sharma and his neighbors from the Shantivan Non-Co-operative Housing Society were the focus of the television show. The show was filmed at Film City in Mumbai's Goregaon East neighborhood.

Salman Khan Television and Banijay Asia are co-producing the second and third seasons of the show, with Sharma's production company K9 Productions and TEAM (Triyambh Entertainment and Media) serving as the creative producers. The first season of the show was produced by Sharma's company K9 Productions in collaboration with Frames Productions. Raju Srivastav played various Characters in this Show. Everyone enjoyed his appearance and his movie-related quips. Raju is not only talented at imitating humans, but also animals. With his clever one-liners and humorous insights on some extremely current topics in life, Raju carved out a place for himself in the world of stand-up comedy.
Raju Srivastav's Political Career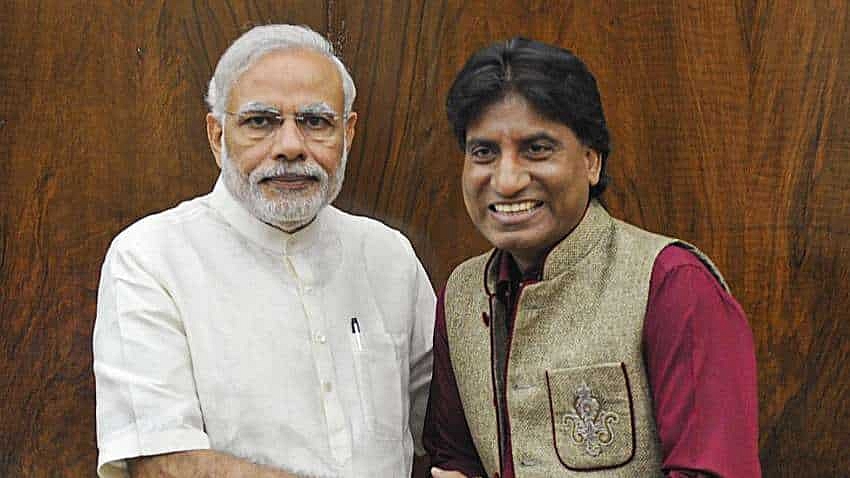 Raju Srivastav also participated actively in politics. When the star entered politics, he had already achieved considerable success in the comic world. Raju Shrivastava joined the Samajwadi Party in 2014 after deciding to run from Kanpur for the Lok Sabha elections. However, the local units did not offer him enough assistance.

Raju Srivastav decided to join the Bhartiya Janta Party, which he continued to support. Later, as he began to emphasize the upkeep of cleanliness and hygiene in the neighborhood, he became one of the principal faces of the Swachh Bharat Abhiyan. Additionally, he ran campaigns and made advertisements to support the Abhiyan. Raju Srivastav immediately started actively promoting cleanliness through events and music videos. Additionally, he advertised cleanliness in TV advertising.
Raju Srivastav's Death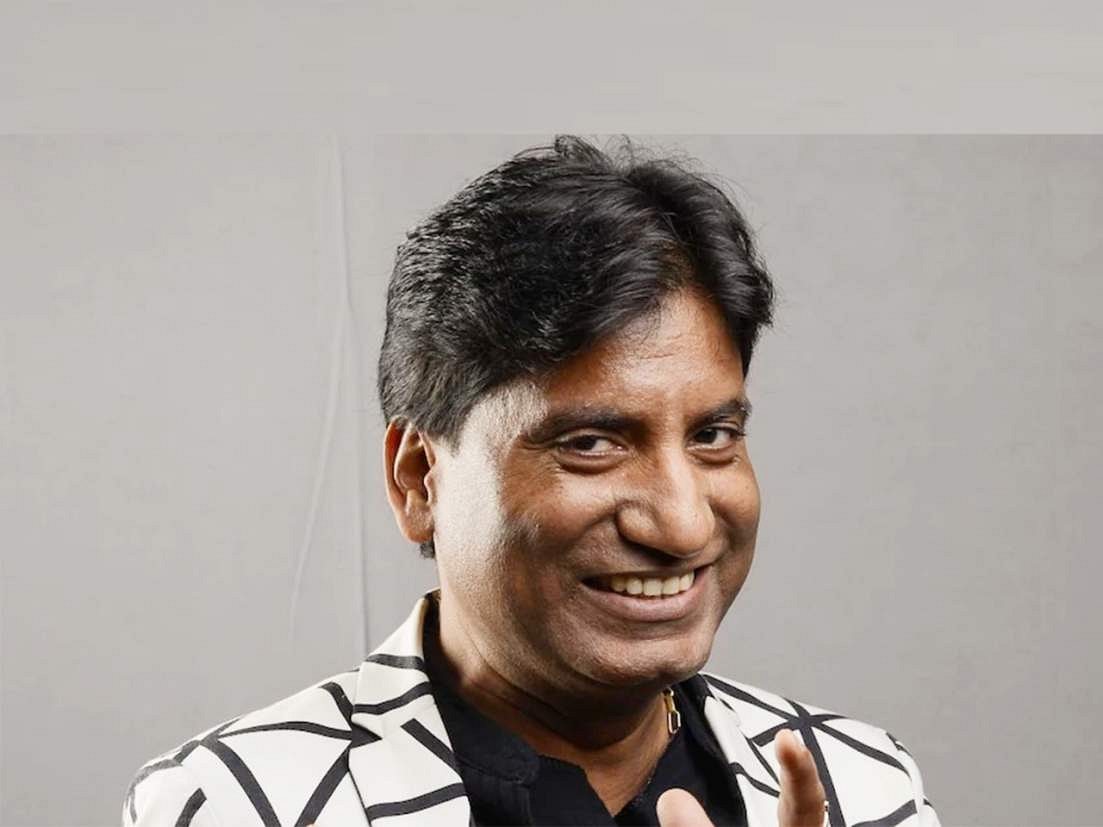 Raju was in the middle of his cardio workout on the treadmill when he passed out from chest pain while exercising in the gym. He was immediately admitted to Delhi's AIIMS Hospital. The physicians then stated that his health was in a very grave condition and that he had suffered a serious heart attack. He needed to be treated accordingly, therefore angioplasty was performed.

The news of Srivastav's health has shocked and saddened his supporters in equal measure. Many concerns about how safe exercise is for heart health were brought up at the time of his heart attack. He was exercising regularly, just like his cousin.

According to doctors, heart crises during exercise are unavoidable in circumstances where blood vessel obstructions have been disregarded or go untreated. Exercise can occasionally cause an electrical disruption in the heart that results in cardiac arrest. Exercise that is difficult can potentially cause the fatty plaques to burst, which can result in a heart attack.

After falling while running on a treadmill on August 10, Srivastav has been on a ventilator ever since. Despite having an angioplasty operation, Srivastav's health hasn't changed since that day. On 21 September 2022 Raju Srivastav's Death News arrived. Hospital reports claim that around 10.20 am Raju Srivastav took his last Breath.
Raju Srivastav's Career Timeline
Raju Srivastav's TV Shows
Raju Srivastav's Controversies
Shilpa Shinde Controversy
In a shot at Shilpa Shinde, Raju stated, If Shilpa wants to be a mother so desperately, she should know that Shakti Kapoor is waiting for her outside. It was a Bigg Boss special show with a few former contestants. Many people, mainly Shilpa's followers, found the joke offensive and criticized the comic on social media. Raju has since apologized on his Facebook page and said that the channel and producers incorrectly edited and portrayed his remarks.

My dialogues have been edited and incorrectly reported by the station and producers, Raju stated. Tumhe Maa banne Ka itna Hi Shauq hai toh Baahar Nikal was the original dialogue. Tera intezaar Kar Raha Hai, Shakti Kapoor. The movie Apni Bhi Maa Banaane Ke Liye Mein, or Wo Hi Kya. Nawazuddin Siddiqui's Tumhein Maa Banaane Ko Taiyaar Hai from his latest film. I'm furious at Color Channel right now if Channel has messed with the dialogue, he added further.
Death Threats by Dawood Ibrahim Controversy
According to the authorities, Pakistani callers threatened comedian Raju Shrivastav and warned him not to make jokes about the country or underworld figure Dawood Ibrahim on stage. Raju received a phone warning that if he continued to make jokes about Dawood Ibrahim and Pakistan, he would lose his life, according to Rajesh Sharma, business manager of Shrivastav.

At first, we assumed they were just pranked calls, but in the past 25 days, we have gotten roughly 10 threatening calls. Officials from the Crime Branch appear to have recorded the calls, and they came to us and gave Shrivastav security, according to Sharma. Although no complaints have been made thus far, the comedian who lives in the suburban Andheri neighborhood of Oshiwara has been given additional security.In response to claims that comedian Raju Srivastav is receiving threatening calls for poking fun of Pakistan and underworld don Dawood Ibrahim, his family and friends revolted and burned effigies in his village.

His followers flocked to the streets this morning as soon as the news started to circulate on news networks, demanding police protection for him. All of this caused a small city traffic bottleneck. The artist is now under more protection thanks to the Mumbai police.
Raju Srivastav's Net Worth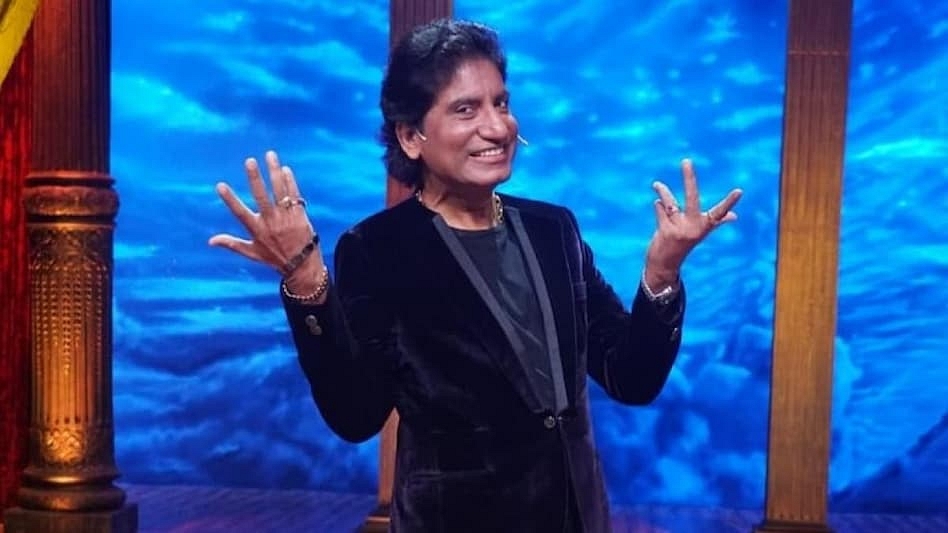 One of the most well-liked comedians of his generation is Raju Srivastav. The 58-year-comic old's timing and endearing demeanor have helped him amass a sizable fan base. Since the late 1980s, Raju has been working in the entertainment sector. But after taking part in the inaugural season of the popular stand-up comedy program The Great Indian Laughter Challenge, Raju gained national attention. Raju Srivastav demands lakhs for a comedy show due to his fame. According to sources, Raju has a net worth of about 20 crore rupees. Additionally, Raju Srivastav owns a high-end Audi Q7 vehicle.

Indian comedian Raju Srivastav is estimated to be worth $1.5 million. Raju Srivastav is a remarkable individual who has received significant praise for his career accomplishments. He started out as a comedian, but despite having no connection to the entertainment business, he became well-known due to his remarkable comedic abilities. He was able to rise above many obstacles and establish himself at the top.

Kanpur is where Raju Srivastav was born and has spent the majority of his life. He moved to Mumbai after becoming well-known, however, he continued to frequent Kanpur. He owns a home in Mumbai and one in Kanpur. Raju Srivastav enjoys driving and has a number of stunning vehicles in his collection. In his garage, he keeps a Mercedes, a BMW, and several more cars. Even though he doesn't drive frequently, he always has fun.
Raju Srivastav's Awards and Achievements
2016- Won Yash Bharti Awards by Government of Uttar Pradesh
2016- Won PHD Excellence Award at Gata Rahe Mera Dil
2017- Won Dabasaheb Phalke Excellence Award
2020- Won Award for Top 100 Personalities of India
Raju Srivastav's Interesting Facts
Before becoming a comic, Raju was always an excellent mimic. The comedian explained in an interview how his school administrator always encouraged his gift for impersonation. When he was younger, many people made fun of his imitation, but his principal at school stood by him the entire time.
Raju Srivastav was frequently asked to commentate on mohalla cricket matches when he was a kid.
Raju Srivastav described a humorous event in which he once made a girl feel special by using his mimicking abilities in an interview. He made the proposal to her in the voices of Shashi Kapoor, Dharmendra, and Shatrugan Sinha, but the girl didn't grasp it.
Many people are unaware that he had to fight for decades to establish himself despite winning the comedy competition Great Indian Laughter Challenge in 2005.
Raju Srivastav had a strong enthusiasm for acting and impersonation in addition to stand-up comedy.
Amitabh Bachchan, a great actor, was a favorite of Raju Srivastav, who was encouraged to pursue a career in show business by the actor's films. Raju began his career by imitating Big B's voice.
One of the top-paid Hindi stand-up comedians, Raju performed at several venues worldwide.
The chairman of the Uttar Pradesh Film Development Council, Raju Srivastav, was one of the team members who worked nonstop to establish a film city in the state.
Social Media
Frequently Asked Questions