Pooja Bhatt | Biography, Career, Age, Net worth, Movies

Hitesh Mandot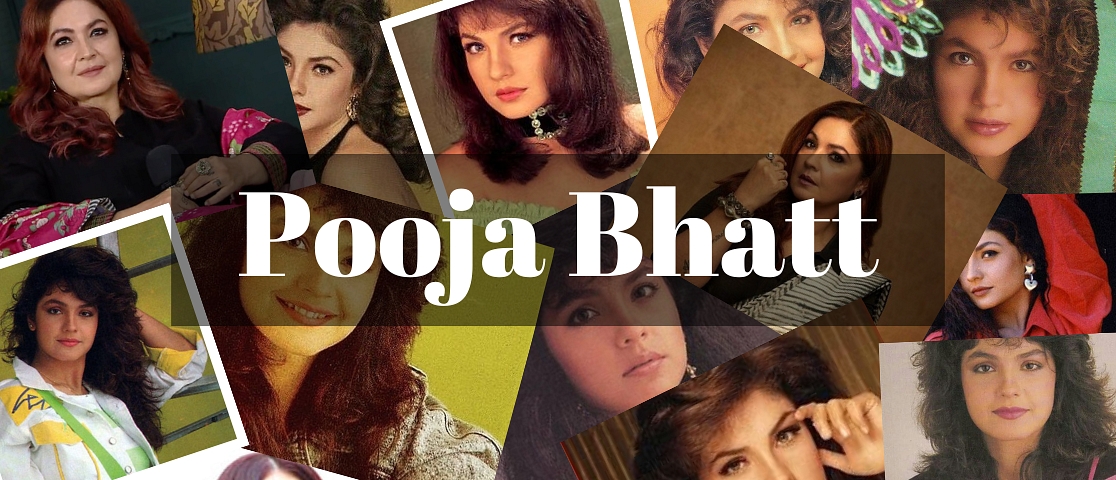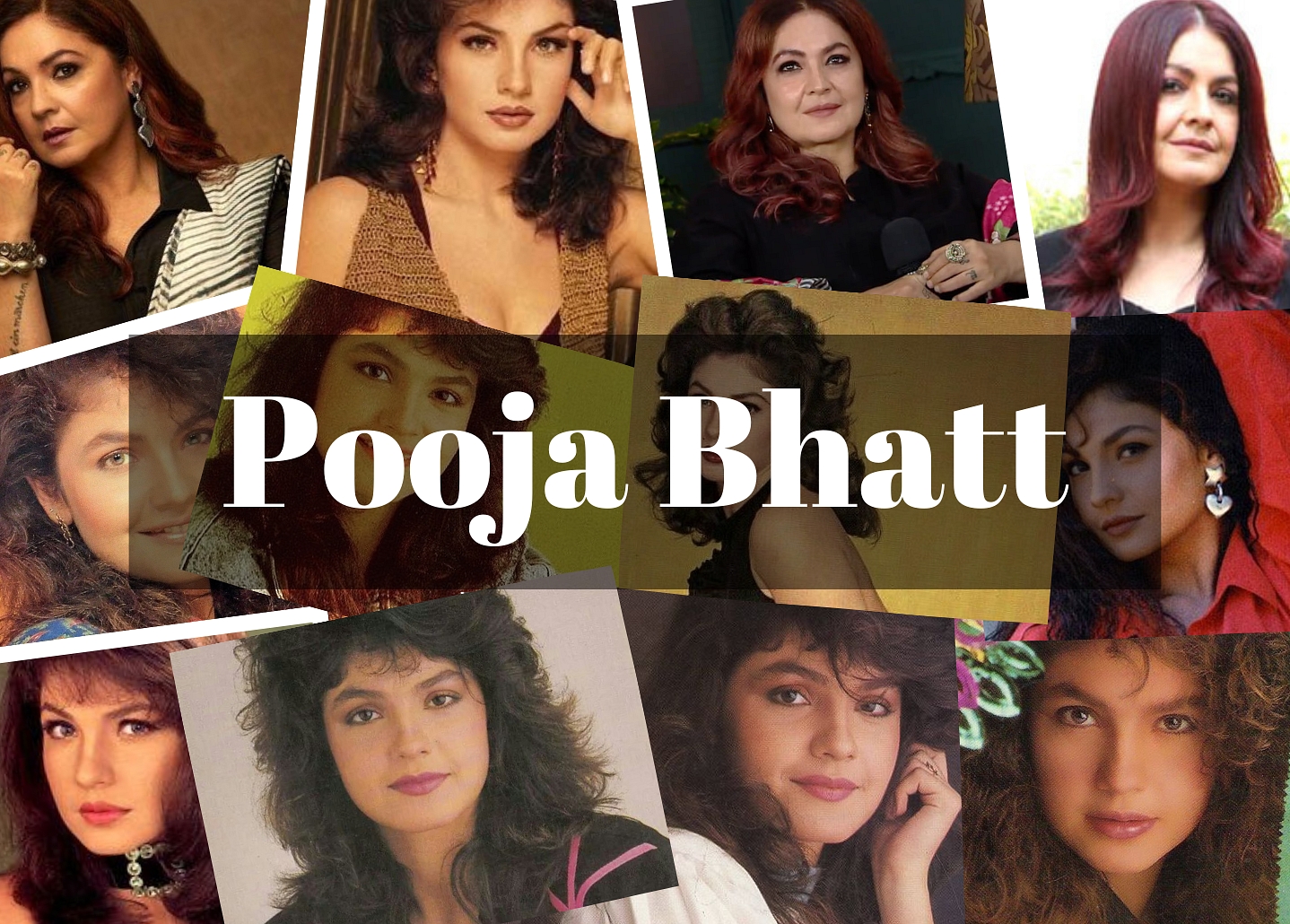 Pooja Bhatt is an Indian film director, actress, voice actor, and filmmaker. One of the most controversial actress of 90's due to her boldness and liplock with her father for a magazine. Let us know more about her career and personal life.
Pooja Bhatt's Biography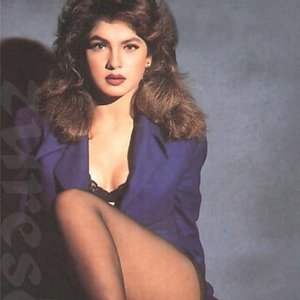 Pooja Bhatt is an Indian actress. Pooja Bhatt's birthdate is 24 February. Pooja Bhatt's age is 50. Pooja Bhatt's birthplace is Mumbai, India. Pooja Bhatt's zodiac sign is Pisces. Pooja Bhatt's father's name is Mahesh Bhatt. Pooja Bhatt's mother's name is Kiran Bhatt. Pooja Bhatt's Ex-husband is Manish Makhija. Pooja Bhatt's Nick Name is Bhoot Bhatt.

Pooja Bhatt is an Indian film director, actress, voice actor, and filmmaker who was born on February 24, 1972. She is the Bhatt family's first-born child and the daughter of Indian director Mahesh Bhatt.

In 1989, Mahesh Bhatt's television movie Daddy featured Bhatt in her first major main role. Pooja Bhatt took home the Lux New Face of the Year Award for Best Female Debut for the movie.

Pooja Bhatt acted in notable movies including Sir in 1993, Phir Teri Kahani Yaad Aayee in 1993, Tadipaar in 1993, Chahat in 1996, Tamanna in 1997, and the blockbusters Border in 1997 and Zakhm in 1998.

Talk To Similar Celebrities
Pooja Bhatt's Family and Education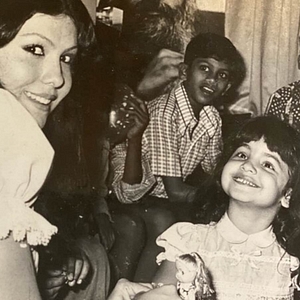 Pooja Bhatt's father's name is Mahesh Bhatt. Pooja Bhatt's mother's name is Kiran Bhatt. Pooja Bhatt's husband was Manish Makhija. Pooja Bhatt's Ex-husband is Manish Makhija. Pooja Bhatt's Stepmother is Soni Razdan. Pooja Bhatt's brother is Rahul Bhatt.

Pooja Bhatt's half-sisters are Alia Bhatt and Shaheen Bhatt. Pooja Bhatt's cousins are Hitarth Bhat and Emraan Hashmi.

Pooja Bhatt was born to Mahesh and Kiran Bhatt (born Loraine Bright) on February 24, 1972. Pooja Bhatt is primarily of Gujarati heritage on her father's side and has English, Scottish, Armenian, and Burmese ancestry on her mother's side.

Pooja Bhatt's school was A F Petit Girls High School.

Pooja Bhatt's Affairs and Relationships
Relationship between Mahesh Bhatt and Pooja Bhatt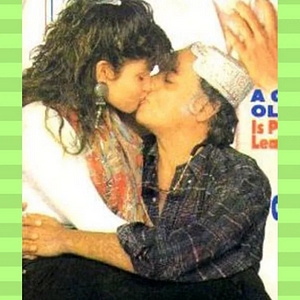 When Mahesh Bhatt and Pooja Bhatt are mentioned, the trending photo of Pooja Bhatt kissing Mahesh Bhatt and his comments that followed immediately come to mind. There were alarming discoveries regarding Pooja's alleged relationship with her father in the 1990s that appeared in every newspaper.

In addition to this, the photograph of Mahesh Bhatt kissing Pooja Bhatt on the lips for a magazine cover added fuel to the flames. In fact, the headline of the lead article stated that he would have married Pooja if she weren't his daughter. It read, I would have delighted to marry Pooja if she weren't my daughter.

Although Mahesh and Pooja made no comments on this matter, irrational rumors have persisted ever since.

Pooja Bhatt And Ranvir Shorey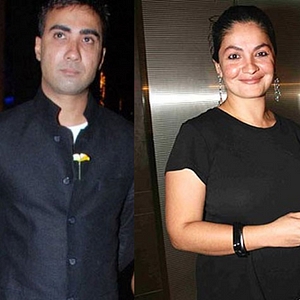 Ranvir Shorey, an actor, and Pooja Bhatt were romantically involved. Great friends Pooja and Ranvir finally fell in love with one another. Even though they were dating, Pooja and Ranvir shared an apartment. Ranvir Shorey and Pooja Bhatt were reportedly engaged to be married, if the rumours are to be believed. Pooja Bhat claims that the two split up due to Pooja's boyfriend, Ranvir's aggressive behavior, overdrinking habit, and particularly an occasion where he hit her while intoxicated. Pooja even disclosed that she had a relationship with an alcoholic who had physically abused her in the past.

Ranvir, on the other hand, told a completely different tale in a shocking interview with Rediff.com. After their acrimonious split, Ranvir described their relationship as just like any normal couple. We had a few disagreements. but now (pauses and begins to look at the ceiling). I used to consume alcohol there. She frequently complained that I wasn't taking good care of her and that I was drinking too much. I once offered to leave the scene on such situations. She used to become violent when it irritated her. There would be a fight. If she continued to act in this manner, I must have told her at least 30 times that a relationship could not last.

Pooja Bhatt and Manish Makhija.
Pooja Bhatt found love with Manish Makhija, who was also known by the name Udham Singh, after an unpleasant breakup with Ranvir Shorey. Manish was an Indian VJ and restaurateur who lived in Mumbai. When Pooja and Manish first met, they quickly grew to be the best of friends and developed romantic feelings for one another. After only two months of courtship, Pooja Bhatt got engaged to Manish in 2003. Sadly, after 11 happy years of marriage, the two decided to separate ways in 2014. They had only started their everlasting adventure. And speaking about Pooja Bhatt's children, after spending 11 years as Manish's wife, Pooja resisted becoming a mother.

Pooja decided to utilize the microblogging website Twitter to explain the circumstances behind her divorce from Manish. She wrote, I prefer to live life on MY terms & refuse to perform to the gallery. Marriages and relationships are not made or broken by certificates! Live it up! After 11 illustrious years of marriage, my husband Munna and I have chosen to separate. We would want to thank everyone who cares and especially those who don't. We had an amicable divorce, if that makes sense, and we will always hold each other in the highest regard. I give this explanation since we both fall under the public domain. Now, our adversaries, friends, and supporters are free to conjecture.

Pooja Bhatt's Movies and Career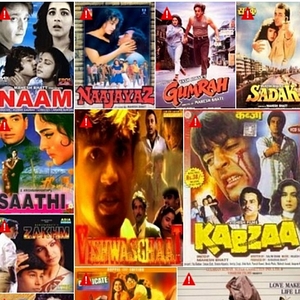 The epitome of a daddy's girl was Pooja Bhatt, who was bubbly and lovely. After acting in successful movies like Sadak, Dil Hai Ke Manta Nahin, and Sir, Pooja decided to try her hand at producing and directing movies.

Pooja made her acting debut in Mahesh Bhatt's 1989 film Daddy when she was seventeen years old. She portrayed a daughter assisting her father's (Anupam Kher) alcohol abstinence. Her subsequent smash, Dil Hai Ke Manta Nahin, starring Aamir Khan, was clearly influenced by It Happened One Night in Hollywood. For it, Pooja received the Filmfare Best Female Debut Award.

She portrayed a sex worker in the 1992 remake of Taxi Driver, Sadak, starring Sanjay Dutt. She acted in notable movies including Sir from 1993, Phir Teri Kahani Yaad Aayee from 1993, Tadipaar from 1993, Chahat from 1996, Tamanna from 1997, and the blockbusters Border from 1997 and Zakhm from 1998.

With the film Paap, which starred John Abraham and Udita Goswami, she made her directorial debut. She then went on to direct films such as Holiday (2006), Dhokha (2007), Kajraare (2010), and Jism 2. (2012).

Pooja Bhatt's First movie Daddy (1989)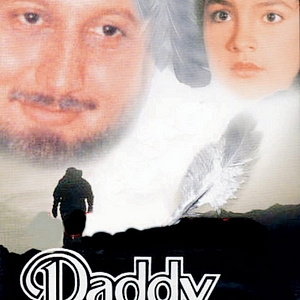 Anand Sarin (Anupam Kher), the star of this film, is shown at the start. As the narrative develops, more information about the cause of his alcoholism is revealed gradually, and with Pooja's love and encouragement, he is ultimately able to conquer it.


A television movie produced for Doordarshan is called Daddy (1989). Pooja Bhatt, the director of Mahesh Bhatt's daughter, made her acting debut in this movie. The lead actors, Anupam Kher, and Manohar Singh, had outstanding performances in the movie.
It includes the well-known Talat Aziz ghazal Aaina mujhse meri pehli si surat maange.


Just one day before the movie was to be shot, Mahesh Bhatt rewrote the film's climax. While he was filming this well-liked movie, Bhatt was battling alcoholism.

Dil Hai Ke Manta Nahin (1991)
Pooja Dharamchand (Pooja Bhatt) is the daughter of Seth Dharamchand (Anupam Kher), a wealthy shipping magnate from Mumbai .She is madly in love with actor Deepak Kumar (Sameer Chitre), but her father has strong feelings against their relationship. Pooja sneaks off her father's yacht one evening and boards a bus for Bangalore to meet Deepak, who is there for a shoot. When Seth Dharamchand learns that his daughter has fled, he sends private investigators to find her. Pooja encounters Raghu Jetley (Aamir Khan), a brash newspaperman who just lost his job, on the bus to Bangalore. In exchange for an exclusive piece on her that would boost his dwindling career, he agrees to assist her.

Pooja is coerced into complying with his demands since he threatens to reveal her whereabouts to her father if she disobeys. Following the bus breakdown, Raghu and Pooja embark on a number of adventures together and discover that they are falling more and more in love with one another. Raghu wants to wed Pooja, but his financial situation prevents him from doing so. He never intended to win her affection, he just wanted to tell her story.

The 1991 Hindi-language romantic comedy Dil Hai Ke Manta Nahin was produced in India. It was produced by Gulshan Kumar, directed by Mahesh Bhatt, and starred Pooja Bhatt, his daughter, in her first significant lead female role. Aamir Khan portrayed the lead male part. The film's soundtracks, which were performed by Anuradha Paudwal, Kumar Sanu, Abhijeet Bhattacharya, Babla Mehta, and Debashish Dasgupta, are another major highlight. Nadeem-Shravan composed the music. With songs like the album's title track and Tu Pyaar Hai Kisi Aur Ka, which were huge hits in the 1990s and are still recognizable today, the album gained a lot of popularity in India. It had the fifth-highest sales.

Chaahat (1996)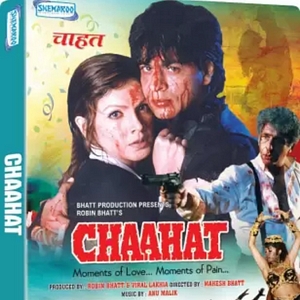 When Roop and his father travel to the city for medical care, Reshma develops feelings for Roop. Roop is in love with Pooja, but when Reshma makes suicide threats, he marries her.

Roop Singh Rathod, a streetwise musician, must accompany his father Shambunath to Mumbai for medical attention for a throat condition. Roop accepts a position as a vocalist at the hotel owned by successful businessman Ajay Narang in Mumbai. When Roop becomes fascinated by Ajay's sole sister Reshma, his life changes. Roop is already in love with Pooja, a physician back home. When Reshma becomes aware of this, she tells Ajay, who will do anything to ensure the happiness of his sister, including killing Roop.

Chaahat is a 1996 romantic musical movie made in Hindi by director Mahesh Bhatt. Shah Rukh Khan, Pooja Bhatt, Naseeruddin Shah, Ramya Krishnan, and Anupam Kher are among the actors in this movie. In October 2013, Mahesh Bhatt's rights to this movie were purchased by Shah Rukh Khan through his Red Chillies Entertainment production company. Anu Malik wrote the album's musical compositions. Famous songs include Chaahat Na Hoti and Nahi Lagta.

Zakhm (1998)
In the midst of intense unrest, Ajay (Ajay Devgan) and his wife Sonia (Sonali Bendre) debate whether they should take the danger of starting a family in India. After Muslim protesters gravely hurt Pooja Bhatt, Ajay's mother, she tells him about her marriage to Raman Desai, a Hindu (Nagarjuna). Ajay's mother was a Muslim who was unable to wed Raman without feigning Christianity. Her final request is to be buried as a Muslim, which incenses Hindu nationalists.

Mahesh Bhatt wrote and directed Zakhm, a 1998 Indian drama film in the Hindi language. Ajay Devgn, Kunal Khemu, Pooja Bhatt, Sonali Bendre, and Nagarjuna are the movie's stars. The Nargis Dutt Award for Best Feature Film on National Integration went to Zakhm. By virtue of his portrayal, Ajay Devgn received his first National Film Award for Best Actor.

Anand Bakshi wrote the lyrics, and M. M. Keeravani composed the music. The HMV Audio Company published the soundtrack. For Gali main aaj Chand nikala, the composer originally intended for Chitra to sing, but owing to scheduling conflicts, Alka Yagnik took the lead instead.

Pooja Bhatt's Career Timeline
Pooja Bhatt's New and Upcoming movies
Chup
R Balki is the director of the Bollywood action-drama Chup. Dulquer Salmaan, Sunny Deol, Pooja Bhatt, and Shreya Dhanwanthary play the leading parts in the film. Rakesh Jhunjhunwala and Hope Productions are the film's producers.

Pooja Bhatt's Controversy
Pooja Bhatt cover on a magazine saying I am not Virgin
Each of Pooja's covers, from the one for Cineblitz that said, I'm not a virgin! to the one for Stardust with the phrase, The New Morality, boasted of her newfound flaming status. While Pooja's bikini photos quickly became the new standard, she had no reservations about going against the grain.


Pooja Bhatt only wearing body paint.
Even though showing off body paint for Movie magazine in 1993 would have caused controversy. Pooja dares to show up in her birthday suit i.e Only paint on the body and no clothes.


Speculation That Alia Bhatt Is Pooja Bhatt's Daughter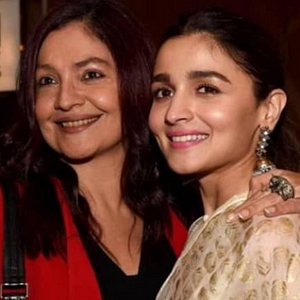 When Alia made her Bollywood debut with Student Of The Year, rumors that she was Mahesh and Pooja Bhatt's child quickly took off. When Alia was asked what the worst rumor she has heard about herself was on Karan Johar's chat program, Koffee With Karan, she made a joke about it. I'm the daughter of Mahesh Bhatt and Pooja Bhatt, the lovely actress had responded.

When asked about the same rumor during the marketing for 2 States, Alia said The Times of India, I was asked a question regarding my father's second marriage and I responded it's not something that has affected me as a child or possibly I never gave importance to.
The next thing I notice is that I am identified as the daughter of Pooja and Mahesh Bhatt. It is absurd! I think the author of this should get a brain scan because I feel bad for him.

Pooja Bhatt and Karishma Kapoor were also entangled in a dispute.
After Pooja made disparaging comments about Karisma Kapoor's parents, Randhir and Babita Kapoor, a simple movie rivalry had devolved into an unpleasant dispute.
The world had just learned that Randhir and Babita had begun to live separately at the moment.
Pooja had made derogatory comments about the pair, which caused a heated altercation.

Sadak 2 (2020)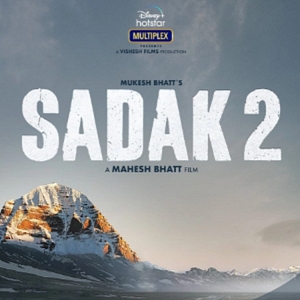 In the first scene of Sadak 2, Aryaa (Alia Bhatt) is determined to exact revenge on her stepmother Nandini (Priyanka Bose) and a family-respected godman named Guruji (Makarand Deshpande). Aryaa starts an organization called India Against Fake Gurus to warn people away from such charlatans because she thinks Nandini and Guruji killed her mother. But because her family has deemed her mentally unstable, she frequently finds it difficult to be taken seriously. Aryaa, who had planned a trip to Kailash with her boyfriend Vishal (Aditya Roy Kapur), escapes the hospital one day and ends up at Ravi's house. Ravi initially refuses, but he eventually agrees. On the other side, Aryaa's family and Guruji are figuring out how to find them.

The action thriller road movie Sadak 2 was made in 2020 by Fox Star Studios and Mukesh Bhatt under the banner Vishesh Films. It was directed by Mahesh Bhatt. The movie is a continuation of the 1991 film Sadak. In the sequel, Jisshu Sengupta, Gulshan Grover, Makrand Deshpande, Priyanka Bose, and other actors play supporting parts alongside Sanjay Dutt, Alia Bhatt, and Aditya Roy Kapur in the key roles. There is a special appearance by Pooja Bhatt.

Pooja Bhatt's Net worth
Pooja Bhatt's net worth is 6 million dollars or 47 crores in Indian rupees as of 2022. Pooja Bhatt's main income is from movies. Pooja bhatt also earns from modeling and endorsements.
Pooja Bhatt owns luxury cars. Pooja Bhatt has Audi Q7 and a Toyota Fortuner car.

Pooja Bhatt's Awards & Nominations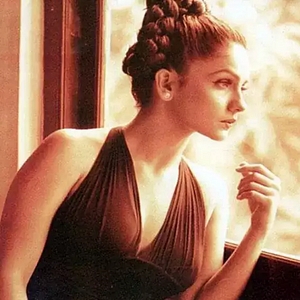 36th Filmfare Awards 1991 - Best Female Debut for Daddy - Won
44th National Film Awards 1997 - Best Film on Other Social Issues for Tamanna - Won
46th National Film Awards 1999 - Nargis Dutt Award for Best Feature Film on National Integration for Zakhm - Won
Bengal Film Journalists' Association Awards 1999 - Best Actress (Hindi) for Zakhm - Won
Zee Cine Awards 2004 - Best Debut Director for Paap - Nominated
Pooja Bhatt's interesting facts and trivia.
Pooja Bhatt started smoking when she was 23 years of age and quit smoking in 2018.
Pooja Bhatt started drinking when she was 18 years of age and quit drinking in 2018 after going to Rehab.
Pooja Bhatt wanted to become an astronaut while she was in school
Pooja Bhatt recorded a rap song Just For Today in 1993.
Social Media
Frequently Asked Questions