Naval Tata Biography,Hockey Academy, Age, Net Worth, Awards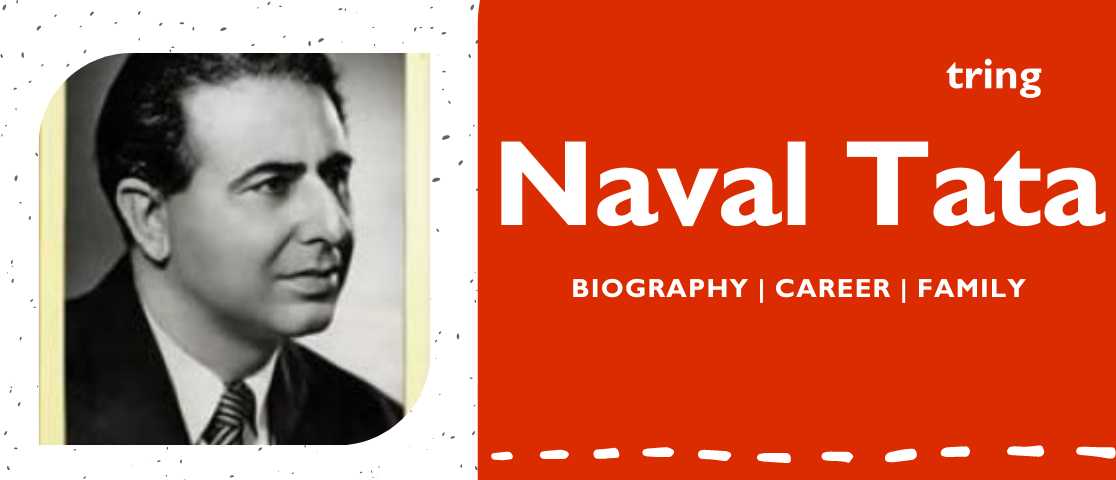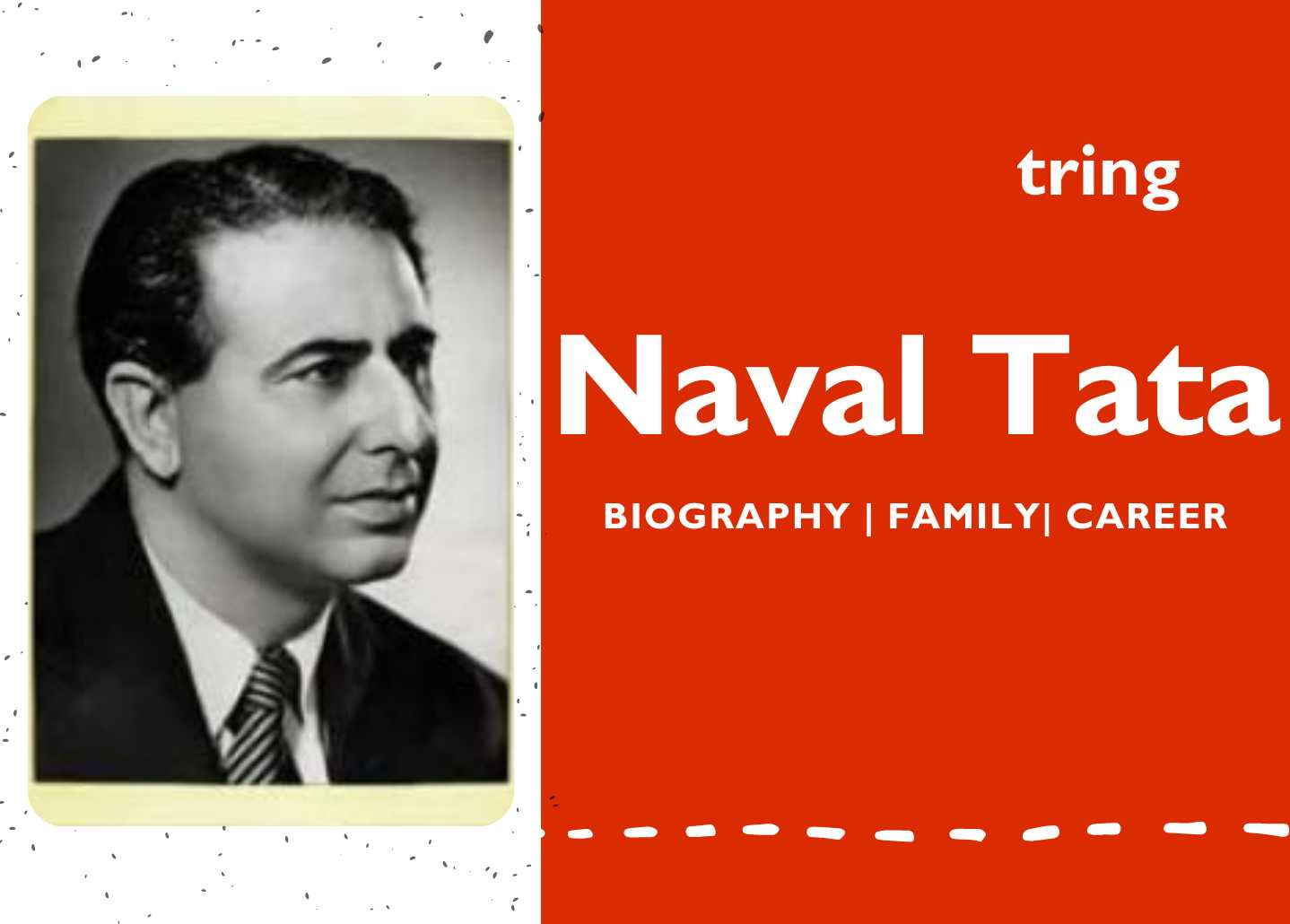 Naval Tata's Biography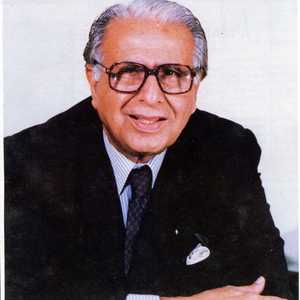 Naval Hormusji Tata was Sir Ratanji Tata's adopted son and a well-known Tata Group alumni. Ratan Tata, Jimmy Tata, and Noel Tata are his children. The Naval Tata Hockey Academy in Jamshedpur (a joint initiative of Tata Trusts and Tata Steel) and the Odisha Naval Tata Hockey High-Performance Centre in Bhubaneswar (a three-pronged program between Tata Trusts, Tata Steel, and the Government of Odisha) are named in recognition of Naval Tata's contribution to hockey development in India.

Naval Tata's Age
Naval Tata was aged 84 years old at the time of his death. Naval was born in Surat on 30 August 1904 to a middle-class family. His zodiac sign is Virgo.

Naval Tata's Childhood
His father, a Spinning Master in Ahmedabad's Advanced Mills, died in 1908, and the family moved to Navsari, where they lived poorly. His mother's earnings came from needlework work. Family friends eventually boarded Young Naval at the J. N. Petit Parsi Orphanage to assist sustain them.

Navajbai, Ratanji Tata's wife, adopted Naval from an orphanage in a lucky turn of circumstances that changed his fortune and life. Lady Tata adopted Naval when he was 13 years old.
Naval Tata's Education
Naval went on to graduate from Bombay University in Economics and then to London for a short accounting study.

Naval Tata's Wife
Sooni Commissariat
Sooni Commissariat was Naval's first wife, and they had two kids, Ratan and Jimmy. In the mid-1940s, the couple divorced.

Simone Dunoyer
Naval later married Simone Dunoyer, a Swiss entrepreneur; they married in 1955. Their son's name is Noel Tata.

Naval Tata's Career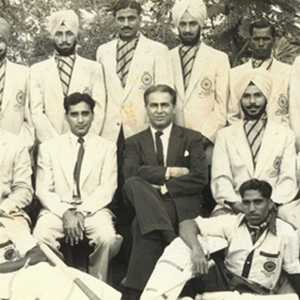 He joined Tata Sons in 1930 as a despatch clerk-cum-assistant secretary and quickly progressed to become the Assistant Secretary of Tata Sons Ltd. In 1933, he was appointed Secretary of Aviation, and five years later, he became an executive in the Textiles Department. In 1939, he was appointed Joint Managing Director of Tata Factories, the holding firm of Tatas' textile mills, and in 1947, he was appointed Managing Director. On February 1, 1941, he was appointed Director of Tata Sons.

In 1948, he was appointed Managing Director of Tata Oil Mills Co Ltd. In addition, he was the chairman of Ahmedabad Advance Mills, a Tata Group firm situated in Ahmedabad.

He rose through the ranks to become Chairman of the other textile mills as well as the three electric businesses. He rose through the ranks of Tata Sons to become the Deputy Chairman. He was directly in charge of the three Tata power firms, four textile mills, and the Sir Ratan Tata Trust. He was JRD Tata's longest-serving colleague and close associate on the Tata Sons board.

He was also a director of the Bank of Baroda alongside Tulsidas Kilachand, Rameshwar Das Birla, Arvind Mafatlal, and others. Naval Tata went on to become a globally recognised labour relations figure, serving on the governing board of the International Labour Organization in 1949.
His work with the International Labour Organization for more than three decades was extremely beneficial to India. Naval holds the distinction of being elected to the International Labour Organization's governing body thirteen times.
Naval Tata's Social Work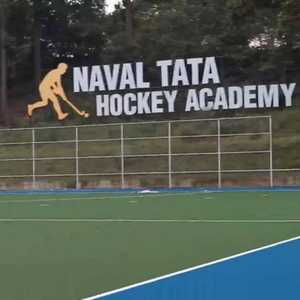 He established the ILO's family planning programme. He is the author of several reports, including Naval H. Tata's In Pursuit of Industrial Harmony: An Employer's Perspective (1976), A Policy for Harmonious Industrial Relations (1980), and Naval H. Tata, C. V. Pavaskar, and B. N. Srikrishna's On Wage Problem and Industrial Unrest (1982)

In 1966, he was assigned to the Union Government's Planning Commission as a member of the Labour Panel. He was involved in athletics, a variety of other activities, and held senior positions in social, educational, and welfare work. He served as President of the Indian Hockey Federation for fifteen years and led the Indian hockey team to Olympic gold medals in 1948, 1952, and 1956.

He worked with a variety of organisations, including the Indian Institute of Science, the Bombay State Social Welfare Council, the Swadeshi League, and the National Safety Council.

As a philanthropist, Naval Tata and Dr. D. J. Jussawalla founded the Indian Cancer Society in 1951, which is India's first volunteer, a non-profit national organization for cancer awareness, detection, cure, and survival. He served as Chairman of the Indian Cancer Society for almost 30 years.

He also served as President of the Auxiliary Forces Welfare Association and as a trustee of various charitable trusts. For many years, he was President of the Employers Federation of India. After four decades of service to the organisation, he was named President Emeritus upon his retirement as President.
Naval Tata's Awards
Naval was awarded the Padma Bhushan by the President of India on Republic Day, 1969
Naval was given recognition for his role in industrial peace and awarded the Sir Jehangir Ghandy Medal.
Naval Tata's Death
He died of cancer on May 5, 1989, in Bombay.
Interesting facts about Naval Tata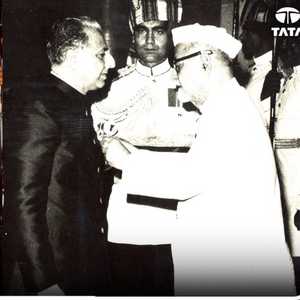 Naval Tata was sent to the J.N. Petit Parsi Orphanage due to his family's financial situation. Dorabji Tata called a family gathering after Ratanji Tata died in 1918. Because Ratanji Tata and Navajbai Tata did not have a child, it was agreed that Navajbai should adopt a son for Ratan Ji's Uthamna ceremony and to succeed him. She travelled to the J.N. Petit Parsi Orphanage to adopt a kid, and it was there that she chose Naval.
After being adopted, he received a Bachelor's degree in Economics from the University of Bombay, according to Naval Tata. Later, he moved to England to get a degree in accounting.
Naval Tata married Sooni Commissariat when he was young. Ratan and Jimmy Tata, their two sons, were born to them. The marriage split in the mid-1940s, and Naval's sons were raised by his mother, Navajbai Tata.
Naval Tata was a generous philanthropist who contributed much to social and human welfare. He worked for a number of governmental institutions and committed his time and efforts to social, educational, and welfare endeavours. He founded the Indian Cancer Society and the Sir Ratan Tata Trust, as well as numerous other charitable organisations. He was also a trustee of Tata's charitable organisations and a member of the Indian Institute of Science.
He was a passionate sports fan who spearheaded a number of measures to further the development of sports in the country. When India won three Olympic medals, he was the administrative chairman of the Indian Sports Council. He was the one who built the country's first floodlit hockey rink, known as the 'Urbs Prima in Indis.'
He served as president of the Indian Hockey Federation for 17 years. During the 1948 London Olympics, Naval Tata personally met with Jawaharlal Nehru and outlined why India should begin participating and supporting its players in the event. That year, India won a gold medal, which was followed by victories in the Olympics in Melbourne and Helsinki.
In 1968, he was awarded the Sir Jehangir Ghandy Medal for Industrial Peace. The next year, he was honoured with the Padma Bhushan Award, which was bestowed upon him by the President of India.
He ran as an independent candidate from South Bombay in the 1971 Lok Sabha elections, but lost to George Fernandes.
Later, he was granted lifelong membership in the National Institute of Personnel Management. He was also the first president of the Indian Council of Sports and the Employers Federation of India.
Naval Tata's Profile Summary
Frequently Asked Questions