Mithali Raj | Biography, Career, Marriage, Controversy, Fact

Faraz Shaikh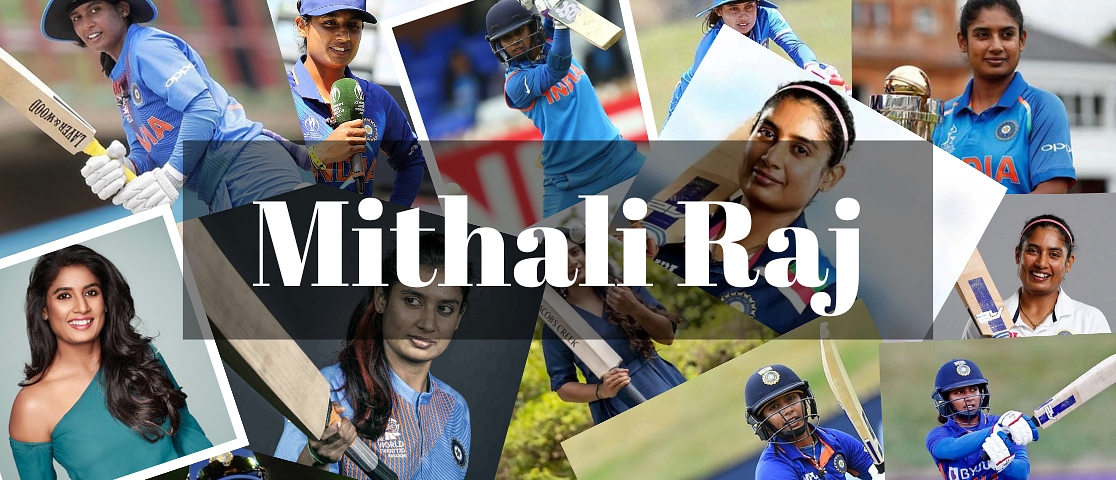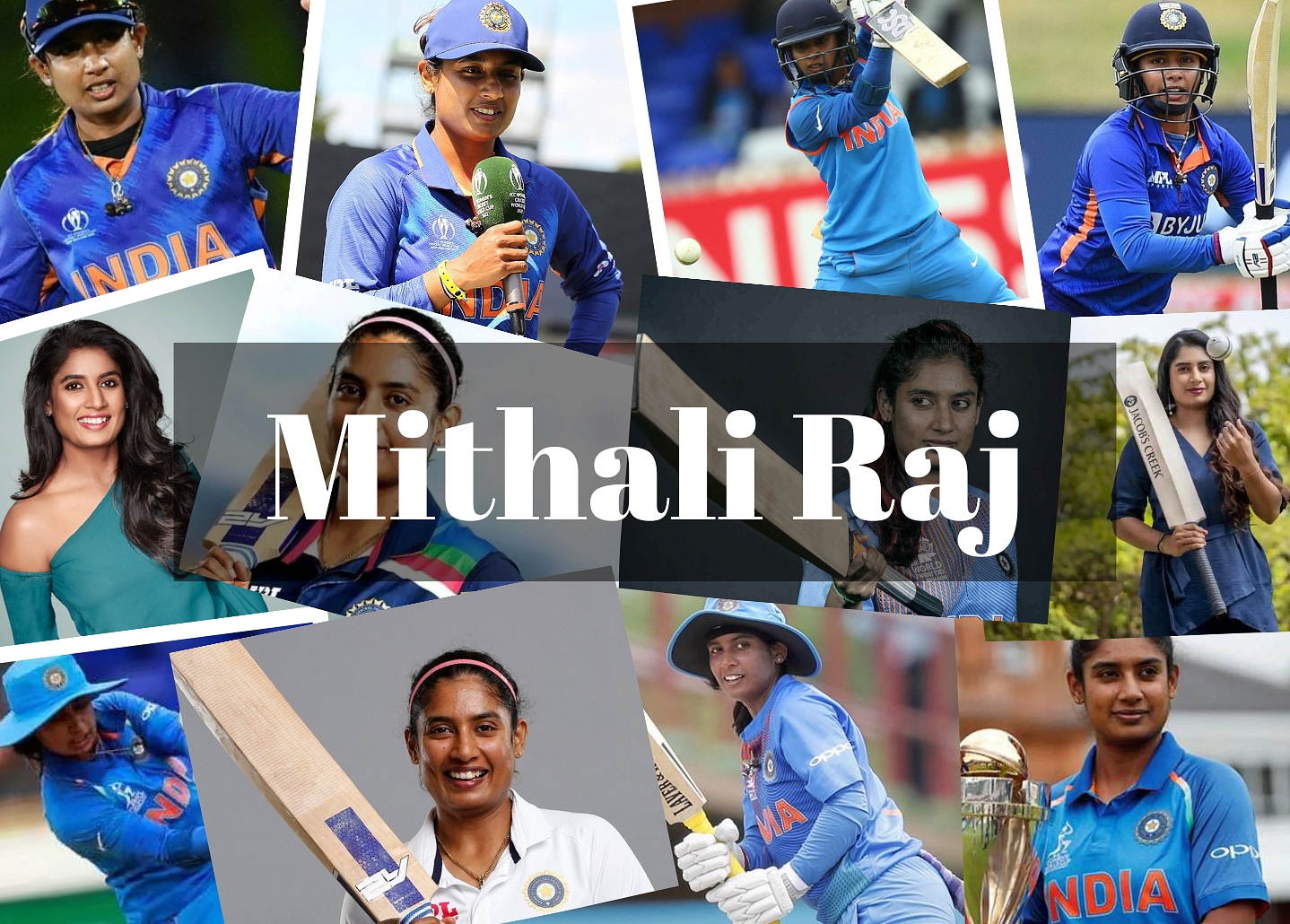 Mithali Raj's Biography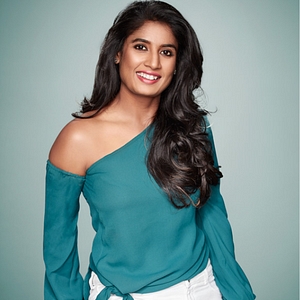 India's best batter, Mithali Raj, is a legend. A very well-known figure in women's cricket. Mithali Raj is nicknamed 'The Lady Sachin Tendulkar of India' in honour of her achievements in women's cricket, which are comparable to those of Sachin Tendulkar in men's cricket. The opening batswoman for the Indian Women's Team and former captain of the Indian Women's ODI Cricket team, Mithali Raj, is well-known throughout the world for her counterproductive batting skills. She has scored the most runs in women's ODI cricket history.

With her batting techniques, this Bharatnatyam dancer has delighted the world and elevated India's women's cricket to a higher level. One of the greatest female cricketers to ever grace the game is Mithali Raj. She is the only cricketer to surpass the 6,000 run mark in Women's One Day Internationals and has amassed the most runs of any player in women's international cricket. To top it all off, Mithali is a skilled bowler who specializes in right-arm leg breaks in addition to being a good batswoman.
Talk To Similar Celebrities
Mithali Raj's Family and Mithali Raj's Education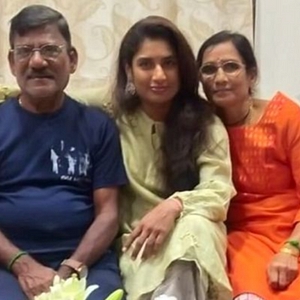 Mithali Dorai Raj was born on 3 December 1982. Mithali Raj's age as of 2022 is 39 years. Mithali Raj's zodiac sign is Sagittarius. Mithali Raj is from Jodhpur, Rajasthan. India. Mithali Raj's father, Dorai Raj, is a Tamilian who served in the Indian Air Force as an Airman Warrant Officer, and her mother is Leela Raj who worked for Lawrence and Mayo's Engineering Instruments division. Mr. Mithun Raj was her older brother. Later, Mr. Dorai Raj joined the Andhra Bank and was assigned to the Secunderabad branch. When Mithali Raj was just six years old, she began playing cricket. She and her brother began coaching in the beginning. She received her education at Keyes High School for Girls before enrolling at Secunderabad's Kasturba Gandhi Junior College. In her early years, Mithali had dreams of becoming a Bharatanatyam dancer. Later, in an interview, Mithali's mother disclosed some little-known facts about her daughter. She admitted to being a very slothful child who loved to sleep a lot. She stopped sleeping in late, though, when she started going with her brother to his cricket practice.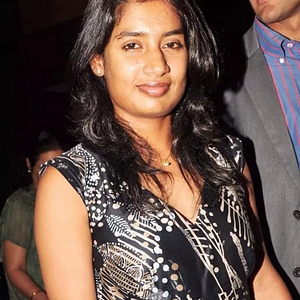 When Mithali used to accompany her brother Mithun to his academy, Jyoti Prasad noticed her on the field while watching Mithun play. Following some time, he persuaded Mithali's parents to bring her daughter to Sampath Kumar's girl's cricket Sports Glory Club. At age 9, Mithali broke the record for the youngest player to represent the state in a sub-junior tournament under Sampath's guidance. Mithali Raj made her ODI debut at age 16 and scored an unbeaten 114, quickly cementing her position as India's batting talisman. Her early talent, which grew under the guidance of her former coach, the late Sampath Kumar, and a regimented upbringing in an army family were the foundations of her copybook stroke play. She was passionate about Bharatanatyam, and this passion showed in her nimble footwork, which became as much a trademark of her batting as grace and unmatched accuracy at snatching runs in the cover region.
Mithali Raj's Affairs and Relationships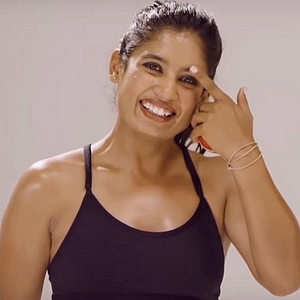 At the age of 39, Mithali is still single. While there haven't been many discussions about her relationship status, the legendary cricketer did open up about it in 2018. When asked if she had ever considered getting married, Mithali admitted that she had in her younger years. After retiring as a cricket player, Mithali will begin the second phase of her career, and her views on marriage may also change. One of the greatest players in women's cricket, former Indian captain Mithali Raj, announced her retirement on June 8, 2022. She had, however, previously spoken candidly in an interview about her feelings toward marriage. In an interview with the Mid-Day in the year 2018, former cricketer Mithali Raj discussed her plans for marriage and, surprisingly, said that she is content being single and doesn't want to get married.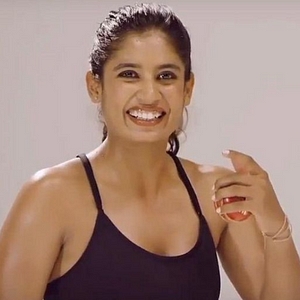 The legendary skipper provided the following explanation when questioned about it: 'I used to think about getting married a long time ago when I was very young, but I don't think about getting married now when I see married people. I am very happy being single,' she said. Mithali Raj acknowledged that she had been in some relationships in the past during an interview with Sportskeeda. In addition, the cricket player expressed her desire for greater success in the upcoming years and said she would either continue playing the game or not after getting married. She responded by saying, 'I haven't given this much thought. However, if I stay healthy and have enough family support, then of course why not!' As a prominent cricketer, Mithali Raj was questioned about whether or not she had attracted a lot of attention from men on which. When asked about this, Mithali admitted: 'To be honest, I don't really get attention the same way that the men's team gets from their female fans.'
Mithali Raj's Career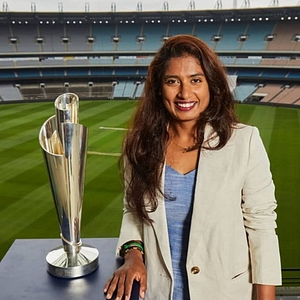 Mithali Raj, the captain of India, has declared her retirement from all cricket-related activities. Mithali Raj is renowned for her calm demeanour at the plate and quick run production. She can also roll out some crucial bowing performances while bowling leg-spinners with her arm. At the very young age of 10, Mithali began playing cricket. She and her older brother received coaching while attending school. She began by representing Railways in domestic cricket, later breaking out as a star. Raj made her international debut back in June 1999, and she last competed in the Women's World against South Africa. In a career that spanned 23 years, Mithali created and broke many records and achieved many milestones. A 16-year-old ODI debutant who was passed over for the nation's World Cup about a year ago made an impressive 114 not out, which was quite a telling statement. Since then, Mithali Raj has spent more than 15 years in the national sports consciousness.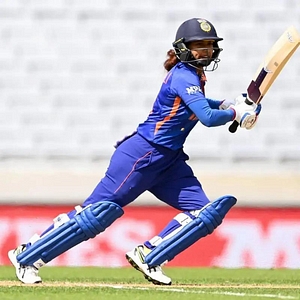 Mithali is regarded as one of the best female cricketers in the history of the game. She is the only cricketer to surpass the 6,000 run mark in Women's One Day Internationals and has amassed the most runs of any player in women's international cricket. To top it all off, Mithali is a skilled bowler who specializes in right-arm leg breaks in addition to being a good batswoman. Without a doubt, Mithali had great talent and was one of India's most promising players, but she improved her skills to become the best cricket player in the world. She surpassed Karen Rolton's mark for the highest-ever individual score in Test cricket. In her final game at County Ground, she scored 214 runs against England, smashing a previous record of 209 runs. The World Cup disapproval made Mithali Raj stronger and more resolute, but when her chance finally arrived, typhoid in the 2000 edition knocked her out. She made up for it, though, by guiding India to the 2005 edition's finals, which continues to be the team's best finish in the major competition to date. While the cup has remained elusive, Raj has amassed some impressive stats, including numerous firsts, to cement her position as the face of women's sport.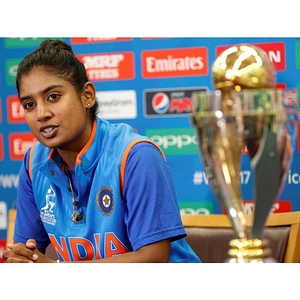 Mithali Raj's career graph experienced an unprecedented rise in the game's shortest format after being forced to start in T20Is by former teammate and later coach Purnima Rau. Since then, she has developed into as crucial to India's middle order in 50-over cricket as she is to the opening position. After Charlotte Edwards, Raj has played in more ODIs than any other player. In the 29th over of India's World Cup match against Australia, Raj punched Ellyse Perry for a single, surpassing Edwards' previous record of 5992. She also reached 6000 runs for the first time in women's cricket history during the same game. Mithali Raj is just the third female player in history to captain her nation in more than 100 ODIs. Her tally of 49 half-centuries in the 50-over format - and seven of them on the trot - are both a record.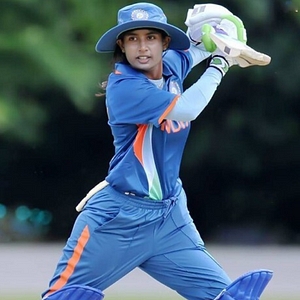 Mithali Raj is the most reliable person I know. With a career average of over 51, she has outperformed some of the most well-known athletes on the men's circuit, let alone the women's. It wouldn't be shocking if she went on to become the first woman to reach 200 caps since she was in the best shape of her life even at the age of 34. Bharatnatyam's demise benefits cricket in the case of Mithali Raj. Mithali Raj was chosen to lead India's Test team for their one-off match against the England women's cricket team in May 2021. Mithali Raj was chosen to lead India at the 2022 Women's Cricket World Cup in New Zealand in January 2022. Mithali declared her retirement from all international cricket competitions on June 8, 2022. Mithali Raj, a right-handed batsman, has established herself as one of the best batting exports from the nation, both in terms of technique and consistency. She is now arguably India's most reliable batswoman. Her poise and patience when playing at the crease are what make her so deadly. She is a dangerous batsman because of her ability to score runs quickly.
Mithali Raj's Career Timeline
Batting Stats
Bowling Stats
Most Recent Matches
Mithali Raj's Struggles
However, a lot of people are aware of Mithali's struggles in her early years as the leader of the women's team. Raj, who used to take an unreserved train from Hyderabad to Delhi, remembered those terrifying times. The Indian captain recalled that when she started playing sports, her grandparents were not happy. Mithali Raj, the captain of the Indian cricket team, reflected on her experiences as a female cricketer in the nation and revealed that she had taken an open seat on a train while representing India internationally. A biopic about Mithali Raj, an Indian cricketer and the captain of the Indian National Cricket team has been made called Shabaash Mithu.

'That would never happen to a man,' Dutt responded. 'That's what Rahul Dravid said.' He claimed that as an Indian player, he had never travelled by train, but I had. But it is our difficulties that make us strong. As women, we face so many challenges at such a young age that when we mature and take on the challenges, we become so mentally strong that we can do so many things that we do not believe we are capable of,' the 39-year-old added.

'My journey was fraught with difficulties. We are now under the BCCI, but at the time [when women cricketers were not under the board], we did not have access to the same basic facilities that other athletes do. As an India cricketer, I have travelled unreservedly by train from Hyderabad to Delhi as an India player,' Raj said during a session of the We The Women initiative moderated by Barkha Dutt.

It is unsurprising that a career spanning more than two decades was fraught with difficulties. In an exclusive interview with Times Now Group Editor Navika Kumar, Raj discussed the realities of being a female cricketer in India, admitting that many people were unaware of the existence of the Indian women's cricket team. She also claimed that in order to be recognized, women must work harder and be more successful.

'The road was difficult. It is more about how society perceives female cricketers. When I first started, the majority of the questions I received were from people who were unaware that a women's cricket team existed. Those questions stemmed from there. Women, in particular, must put in double the effort and be more successful in order to be recognised 'Mithali told Times Now

Mithali expressed a desire to remain involved with cricket when asked about her future plans. 'I enjoy giving something back to the game. We'll see what opportunities present themselves and what interests me, but it will undoubtedly involve sports 'said the legendary Indian women's cricketer.

Mithali Raj Controversies
The Mithali Raj controversy that impacted Indian women's cricket
Favorites for the World T20 trophy India faced England in the tournament's crucial semi-final, and one of the series' highest scorers, Mithali Raj, was a foregone conclusion in the playing 11 before the two captains met at the toss. However, India T20 captain Harmanpreet Kaur revealed that Mithali Raj had been dropped for the crucial match. India was bowled out for 112 against a dominant England bowling attack. England cruised towards the target and won by 8 wickets.
According to Captain Harmanpreet Kaur, she has no regrets. When asked about Mithali Raj's exclusion during the post-game presentation, India's T20 captain Harmanpreet responded, 'Whatever we decided, we decided for the team. No regrets, sometimes it works and sometimes it doesn't. My girls played well throughout the competition, and I'm proud of them.
After Mithali Raj was fired from the team, India's former coach Tushar Arothe, who quit in July 2018 and was succeeded by Ramesh Powar, claimed there was something fishy going on with the Indian team. I don't know what's going on there, I'm sitting miles away, he said. But something is undoubtedly off. How is Mithali not included? They ought not to have included her in the first place if you wanted her to sit out. Arothe became irate while talking to mid-day on the phone from Baroda.
We have a veteran campaigner on our team, and it was a huge game. You should have understood from reading the pitch that it is slow-moving and that we need some seasoned players. Only two or three players, including Harmanpreet Kaur, Smriti (Mandhana), and Mithali Raj, can win a game for us. I don't know why Mithali wasn't included,' he continued.
After India's eight-wicket loss, Mithali Raj decided to speak out about the omission from the World T20 semifinal match against England. In a letter to BCCI CEO Rahul Johri, she explained why she felt let down and deflated for the first time in her 20-year career. I am compelled to consider whether the few powerful individuals who want to destroy me and undermine my confidence find any value in the services I have provided to my nation.
The T20 captain Harmanpreet Kaur does not have anything against me, Mithali Raj continued, but her call to support the coach's decision to leave me out of the starting lineup was puzzling and hurtful. We missed a tremendous opportunity, and I wanted to win the world cup for my nation. Mithali stated.
Mithali Raj described a number of instances in which she felt slighted by coach Ramesh Powar. 'For example, walking away if I am sitting around, watching others bat in the nets but choosing to walk away when I am batting, looking into his phone and walking away when I approach him.' It was humiliating and obvious to everyone that I was being humiliated. 'However, I never lost my cool,' Mithali Raj explained.
Mithali Raj Records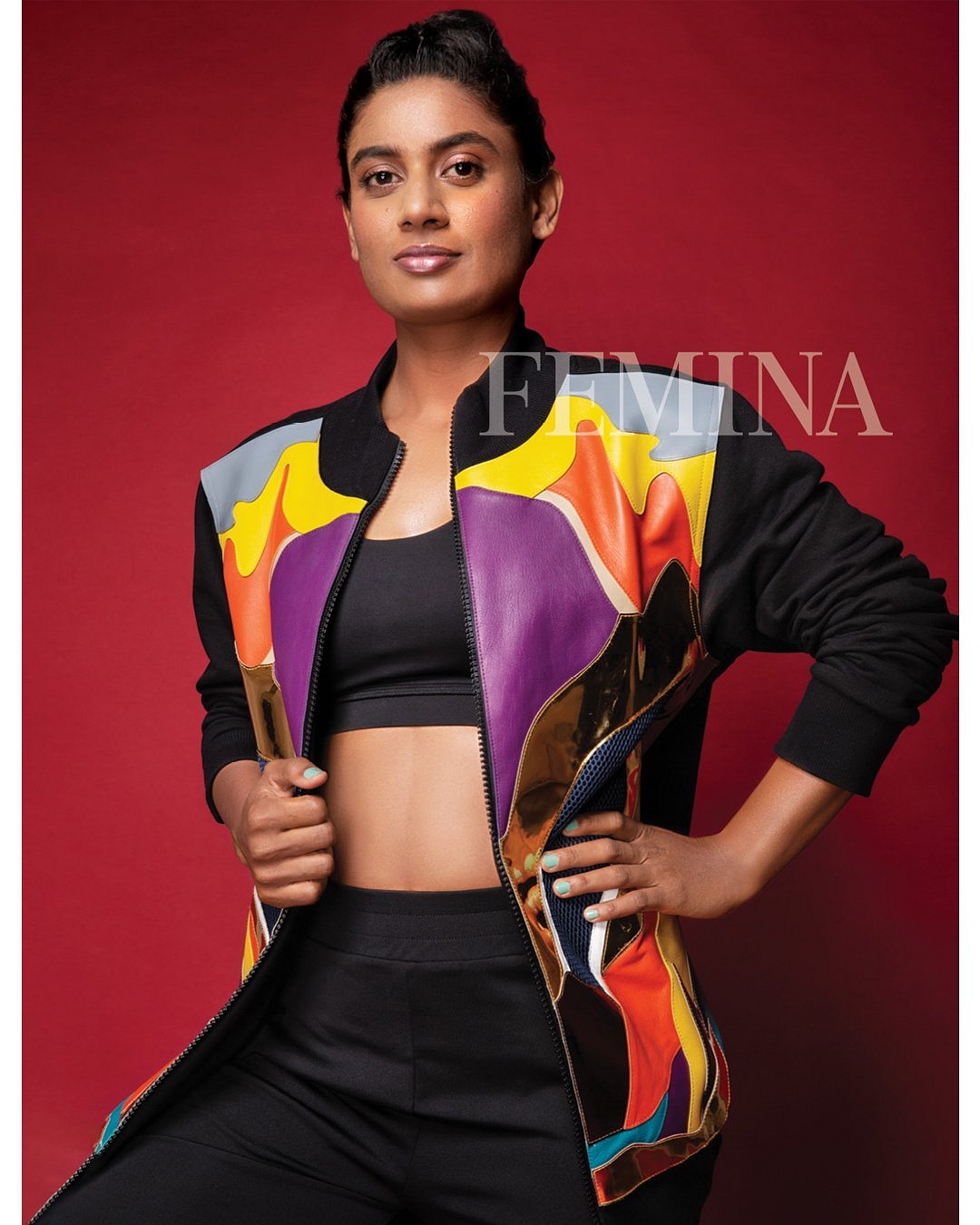 Second Youngest Centurion and leading run-scorer in women's ODIs
Conquering England with an unbeaten 50
Most runs scored in international women's cricket
Women's international record holder
Most Cricket World Cup matches captained
Women's cricket's leading ODI run-scorer
Captain with the most runs in a series
Test Double Centurion with the most victories as captain
Asia Cup record
The second most youthful Centurion
Mithali Raj Awards
Mithali Raj's Networth and Income
The amount of assets that exceed liabilities is referred to as net worth. Cash, real estate, and anything else of value are examples of assets. It is the value of everything you own less everything you own. Net worth is not calculated on a yearly basis. So, how much is Mithali Raj currently worth? For those who are interested in learning Mithali Raj's net worth, she once led the Indian women's national team. Her net worth is $4.9 million, which is equivalent to 36.6 crores when expressed in Indian rupees. Mithali Raj's salary per year is approximately around 30 lakh INR. Mithali Raj's salary per test match is approximately around 4.6 lakh INR. Mithali Raj's salary per ODI match is approximately around 3.2 lakh INR.
Mithali Raj Interesting Facts
Mithali was only 16 years and 250 days old when she made her debut. She is the youngest female cricketer to score a hundred on her ODI debut
Mithali Raj reads a great deal. She finished reading a book by Jalaluddin Rumi on life's essentials before entering the field to face England.
In the years 2005 and 2017, Mithali Raj served as the team's captain as India advanced to the Women's Cricket World Cup finals.
Mithali Raj made her debut in 1999 and has played for India for over two decades.
Mithali was a classical dancer before taking up cricket. She studied Bharatnatyam and hoped to advance in that field.
At the age of 19, Mithali Raj surpassed Karen Rolton's previous record for the highest individual Test score in history, setting a new mark of 214.
Mithali Raj is only the second female cricketer to have scored 5,000 ODI runs.
Mithali Raj scored 7391 runs in the Women's One-Day International.
Mithali Raj has one test century and seven one-day international centuries to her name.
Mithali Raj is both the only female Indian cricketer and the only Indian cricketer to have led the team to two ODI World Cup finals.
Social Media
Frequently Asked Questions