MC Stan Bigg Boss16, Biography, Girlfriend, Controversy, Age, Net Worth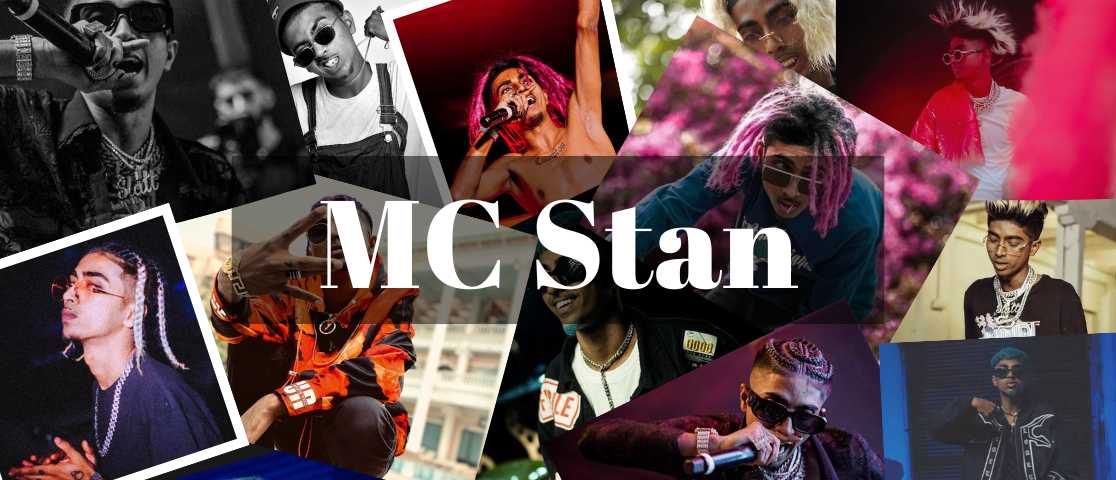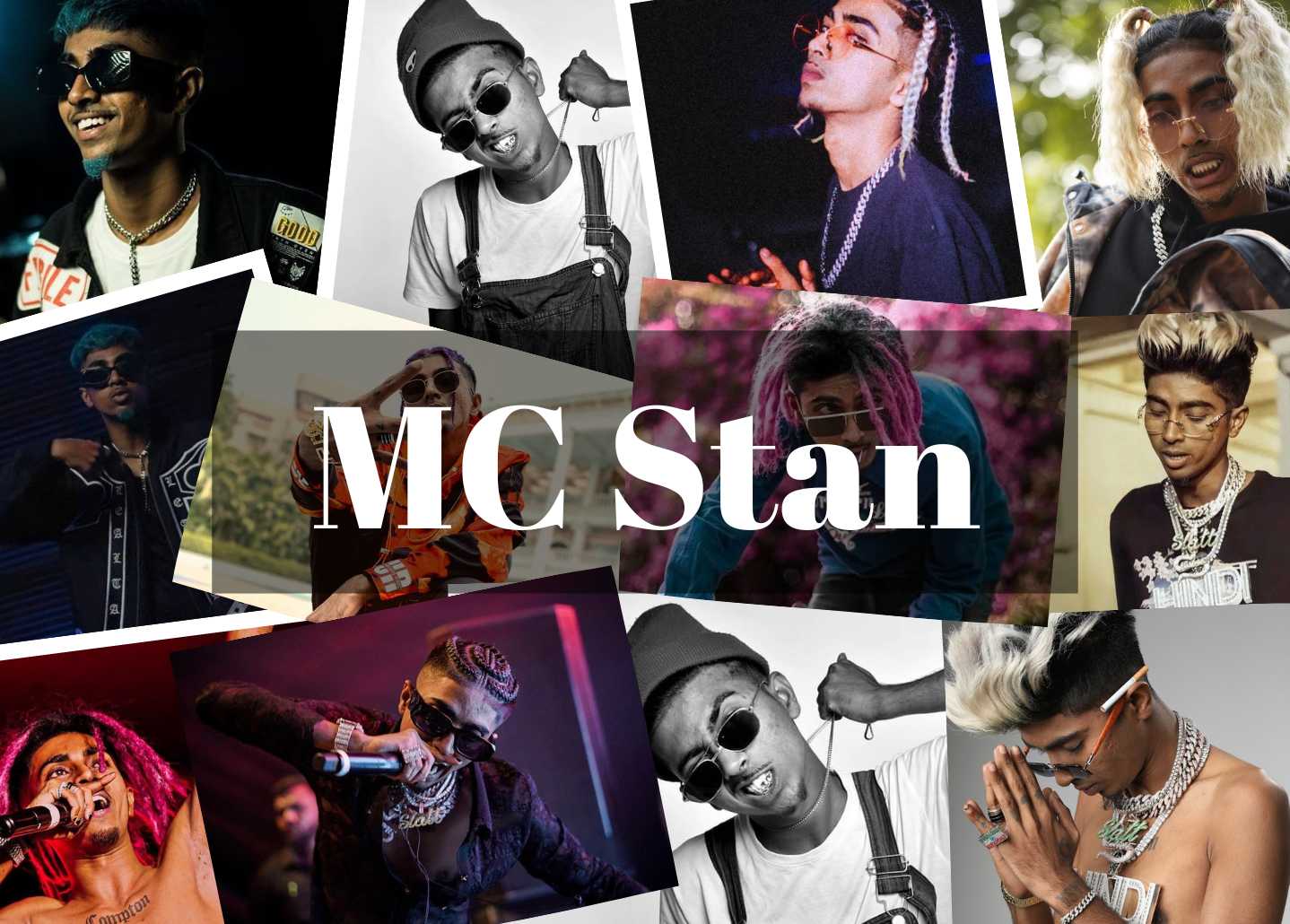 | | |
| --- | --- |
| MC Stan | Details |
| Profession | Musician |
| Celebrity Type | Rapper, Singer |
| Age | 23 years as of 2022 |
| Date Of Birth | 30th August 1999 |
| Zodiac Sign | Virgo |
| City | Pune, Maharashtra, India |
| Nationality | Indian |
| Height | 5 feet 8 inches |
| Weight | 60kgs |
| Notable Work | Ek Din Pyaar, Basti Ka Hasti |
| Net Worth in rupees | Rs 24 Crores |
| Net Worth | $3 million |
| Instagram Followers | 4.1 million followers |
| Twitter Followers | 59.4k followers |
Biography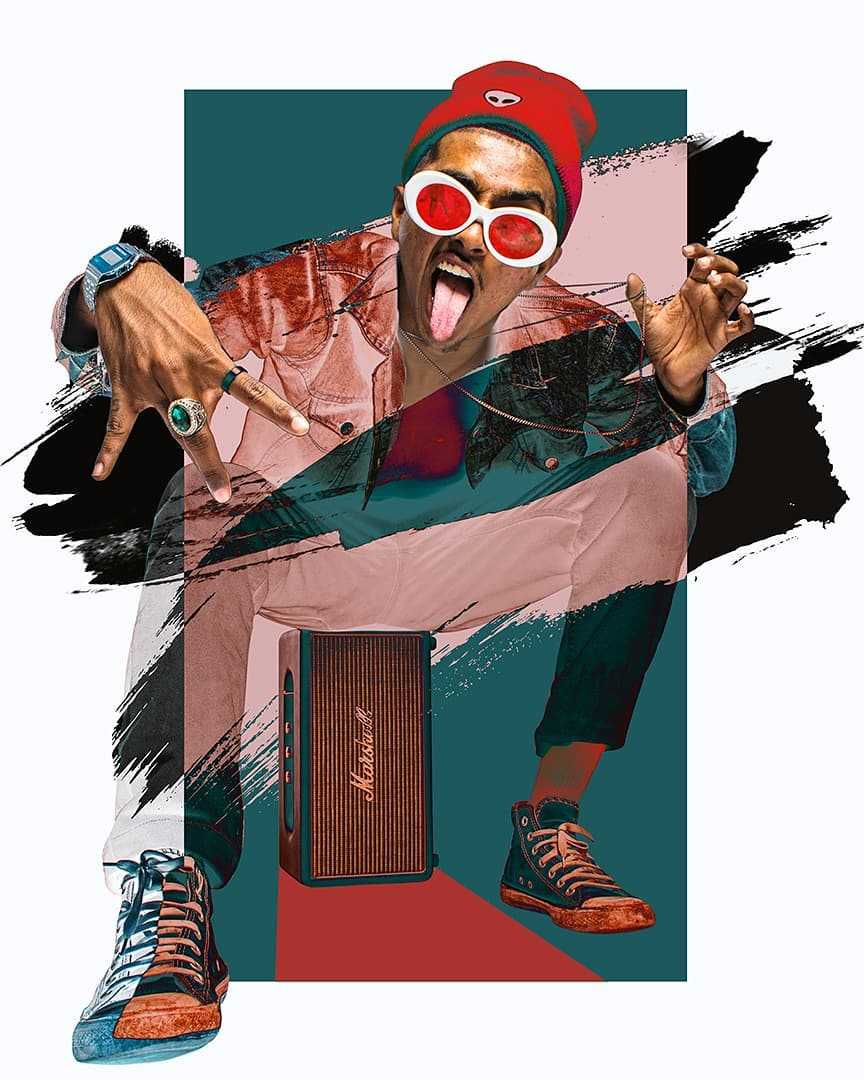 MC Stan is an Indian Hip-hop Artist. MC Stan's real Name is Altaf Tadavi or Altaf Shaikh. MC Stan's birth name is Altaf Shaikh. MC Stan is an Indian native of Pune, Maharashtra. MC Stan first gained fame through his first-ever rap video 'Wata,' which has amassed over 21 million views on YouTube.

MC Stan later came into the limelight with the dissing rap battle with Emiway Bantai and through the song 'Khuaj Mat' which was a diss against Emiway Bantai, this video has more than 35 Million Views on YouTube. MC Stan has more than 2.8 Million Subscribers to his Youtube channel. MC Stan is one of the youngest Indian singers, rappers, composers, and songwriters. MC Stan is a well-known personality in India. Finally, Bigg Boss 16 has arrived. And to give the season some hip hop flavour, producers chose rapper MC Stan to be one of the competitors.

On the Salman Khan-hosted show Bigg Boss, the young musician from Pune will share his tale of rising from poverty to riches. The most talked-about contestant from Season 16 of Bigg Boss, hosted by Salman Khan, is MC Stan. Here's everything you need to know about the controversial character MC Stan and the most talked-about Bigg Boss 16 contestant.

Age
MC Stan's date of birth is 30 August 1999. MC Stan's age as of 2022 is 23 years old. Altaf Shaikh is his real name and MC Stan is his stage name.
Family and Educational Qualification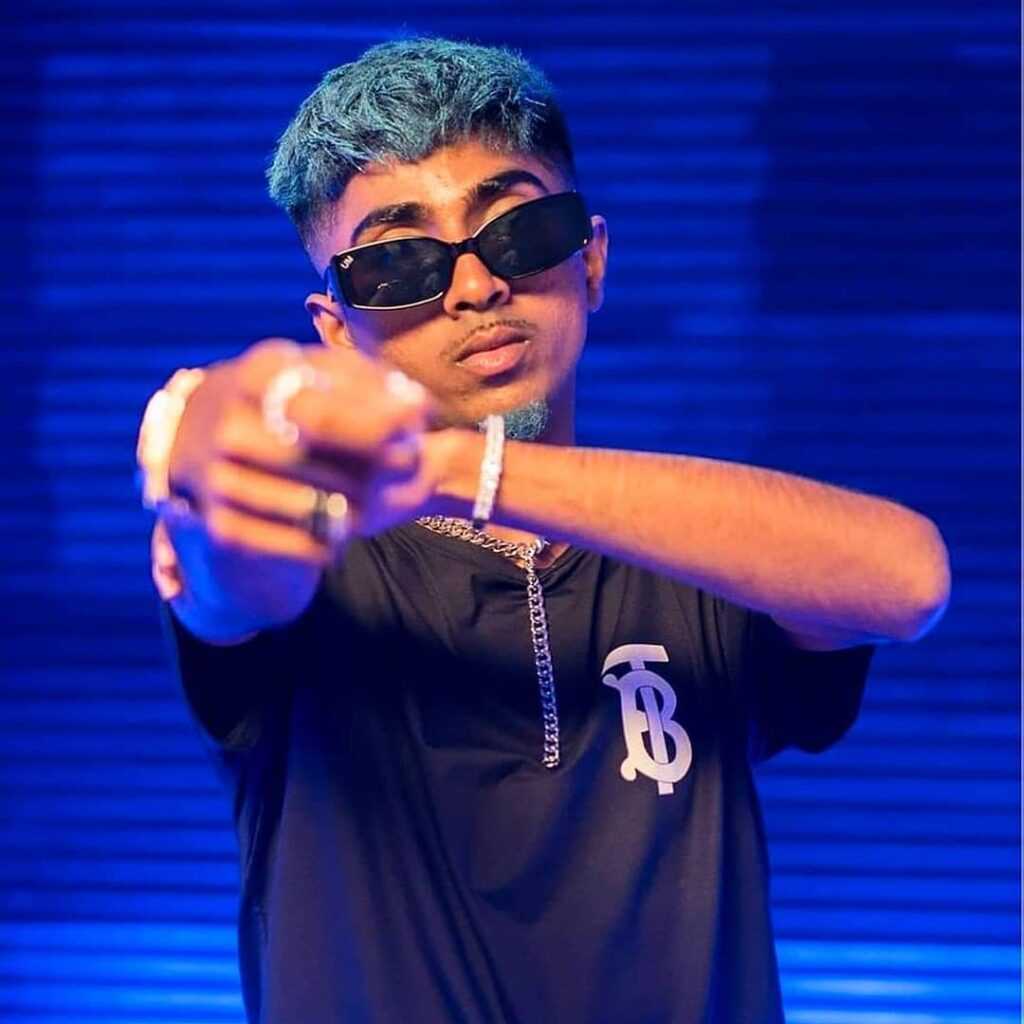 MC Stan was born on 30 August 1999. MC Stan's age as of 2022 is 23 years. MC Stan's zodiac sign is Virgo. MC Stan is from Pune, Maharashtra, India. MC Stan was raised in the Tadiwala Road neighbourhood in Pune. MC Stan's family information is not well known, but it is clear from his songs that he adores his mother and is proud of them for supporting him through good times and bad. Mc Stan is an independent Indian Hip-hop Rapper or Emcee. MC Stan is one of the most controversial rappers in the Indian rap music scene and the Desi hip-hop scene.

A rapper from Pune, MC Stan got started with his rapping career when he was still in his school. MC Stan started his singing career before his schooling was completed. His YouTube channel has 2.81 Million Subscribers. Both a pioneer and a byproduct of Pune hip hop, MC Stan aka Altaf Shaikh. Born into a Poor Family, but as a result of his dedication and hard work, he has succeeded as a rapper. Stan has created an extraordinary life for himself as well as the hood to which he belongs, despite coming from an ordinary background.
Girlfriend and Affairs
Niya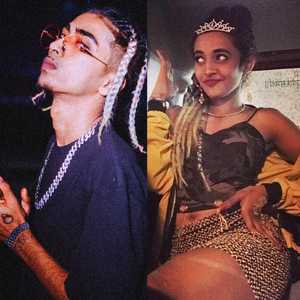 Talking about MC Stan's Girlfriend, a few of MC Stan's old music videos feature Niya, who he was dating. MC Stan's girlfriend was Niya. Their relationship has not been the subject of any controversy. Niya is Mc Stan's girlfriend. She was also included in the song 'Khuja Mat' by Mc Stan. Niya is a rapper who hails from Pune in Mumbai. However, it is certain that no one is aware of the rapper's current relationship status. Niya Surve is better known by her stage name, 'NIYA LOVE.' is a rapper, songwriter, music composer, and businesswoman from India.

Niya Love was born into a Hindu family in Mumbai, Maharashtra, India. She used to rap in Punjabi, Marathi, English, and Hindi. Niya began rapping solely to effect change. Niya is the founder and owner of the record label HIGHGANGRECORDS and the HIGHGANG production company. Niya is the first female rapper in Marathi and her stage name is Niya Love. All of the female rappers in Desihiphop have rap styles that are quite dissimilar. I'm not a rapper, Niya claims. I'm a hip-hop artist. I Make hip-hop. HighGangLifestyle is a clothing brand that Niya founded and owns.

Auzma Shaikh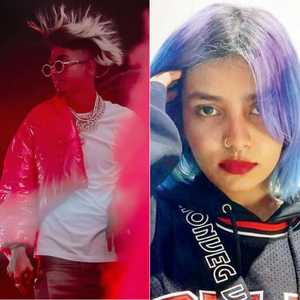 Rapper MC Stan was in a relationship with Auzma Shaikh, a rapper by profession. After dating for a good amount of time they broke up. Following their breakup, Auzma Shaikh shared each other's home addresses on social media. Rapper MC Stan was the subject of a police investigation into an assault allegation after his ex-girlfriend alleged he dispatched his manager to beat her up.

Police are looking into the manager of MC Stan and the latter's two pals' suspected involvement after filing an FIR against them. I am a music artist and a rapper, said Auzma, a resident of J B Nagar in Andheri East. We got together in November, split up last month, and fought. He shared my home location on social media after we broke up. Millions of people follow him, and some of them started showing up at my residence. Threats of rape also started coming my way.

Rap Career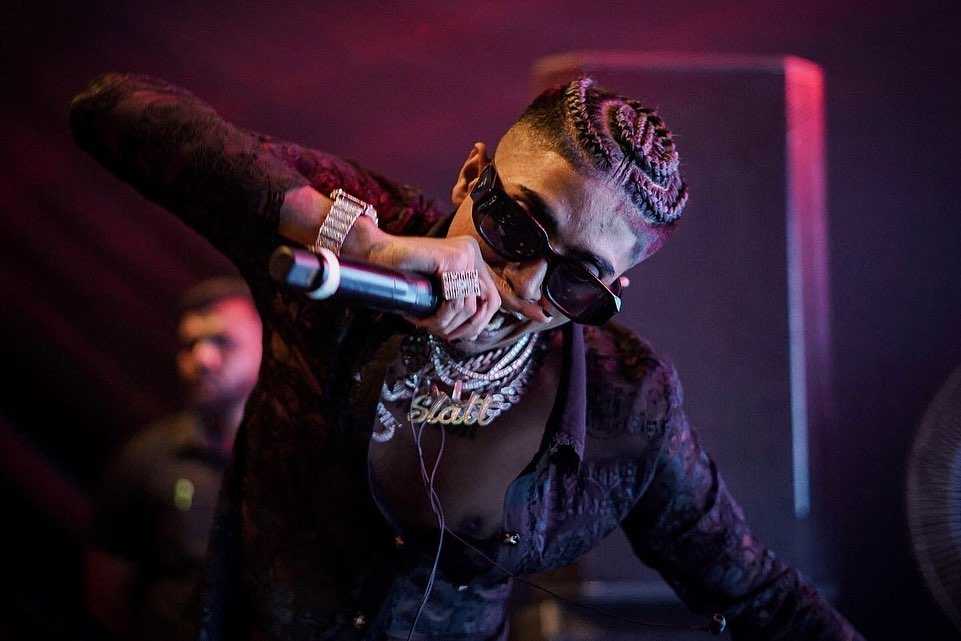 MC Stan is a well-known rapper who has dominated the Internet with his incredible rhymes. His songs are incredibly popular. Visit his YouTube channel to see that he now has over 225 thousand subscribers. You'll soon see him performing in motion pictures. His standing is getting better every day. He raps in Hindi and has his own unique style of rapping. Indian rapper Mc Stan is also a lyricist, composer, music producer, and mix engineer (Hip-Hop Artist). Mc Stan is unique among rappers because he raps in the Hindi language and uses a different style of music.

New School Hip-hop is the term used in hip-hop. Mc Stan claims that he is an emcee who controls the mic, not a rapper. Emcee Stan claims that when he was in sixth grade, he first listened to rap music. However, he wasn't really understanding English at the time. After enrolling in English classes, he began to understand English rap songs. He first began rapping in eighth grade. After becoming well-known in 2018 for his song Wata, Mc Stan released 'Khuja Mat,' a diss track for Emiway Bantai. More than 35 million people have viewed Mc Stan's Khuja Mat on YouTube.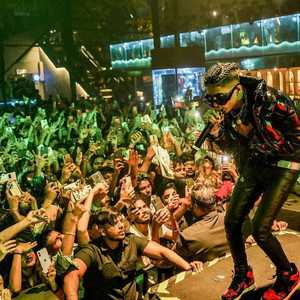 Some people began mocking him after the releases of Wata and Khuja Mat, but when he released songs like Astagfirrullah, people began to understand Mc Stan and to support him. Currently, Mc Stan has a sizable following in Pakistan and India. MC Stan became the only independent artist from India to make his debut on the Spotify Global Album charts. The boy who once struggled to survive and meet his basic needs in life received the highest number of Instagram engagements of any Indian musician. With his song Khuja Mat, which has received over 35 Million views on YouTube, MC Stan changed the course of his rap music career.

The rapper feels that the song Aastaghfirullah opened the door for his image to change and allowed his fans to see him from a different perspective. Rapper Raftaar from India mentions Mc Stan in his song 'Proud.' In a podcast with Rohan Cariappa, Raftaar claims that 'Mc Stan Is the Hero Of Indian HipHop.' Ikka, an Indian rapper, has always admired Mc Stan's music and many other Indian rappers have supported him as well. On Instagram, Mc Stan has 1.9 Million followers on Instagram, and he has more than 2.81 Million Subscribers on YouTube.

Best Rap Songs List
MC Stan is one of India's youngest singers, rappers, music composers, and songwriters. MC Stan is an Indian Hip-Hop Rapper and well-known personality. Altaf Shaikh is his real name, and MC Stan is his stage name.

MC Stan is a viral rapper known for his songs Wata (2018), Khuja Mat (2018), Lowkey (2019), Khajwe Vichaar (2019), and Yede Ki Chadaar, which was released on November 26, 2019.

Mc Stan has so far released more than 11 tracks on music streaming services. He has made available four songs from his album Tadipaar. Here is a list of every rap song ever written by Mc Stan.

Wata
Khuja Mat
Lowkey
Khajwe Vichaar
Yede Ki chadar
Astaghfirullah
Dil Pe Mat Le
Hosh Mai Aa
Ek Din Pyaar
307
Numberkari
Career Timeline
BiggBoss 16 Contestant MC Stan
Popular rapper MC Stan participated in 'Bigg Boss 16,' where he won host Salman Khan's admiration. As soon as Salman Khan learned about MC Stan's uphill battle to success, he was unable to stop praising him. Salman applauded MC Stan and expressed his pride in him. MC Stein made amusing revelations about his name, family, and girlfriends at the 'Bigg Boss 16' premiere.

MC Stan was introduced by Salman Khan as a Bigg Boss 16 contestant. Finally, Bigg Boss 16 has arrived. And to give the season some hip hop flavour, producers chose rapper MC Stan to be one of the competitors. On the Salman Khan-hosted programme, the young musician from Pune will share his tale of rising from poverty to riches. Salman smiled as he entered the stage and introduced himself as 'Basti ka hasti.'

The Bollywood star Salman Khan appeared pleased to meet Stan and even added that during his 12-season run on Bigg Boss, he hadn't encountered 'an item' like him. Many well-known people have agreed to participate in the competition as contestants. A few days ago, MC Stan was introduced by Colors TV as one of the competitors. In keeping with his customary hip-hop style, the rapper addressed Bigg Boss as 'bro' in the video.

MC Stan claims that since he is also participating in the game this season, he is also like a brother to Bigg Boss, who reprimands him by asserting that he is the boss. MC Stan arrived at the 'Bigg Boss 16' premiere wearing a neckpiece that cost between 60 and 70 lakhs and shoes that cost 80,000. In just three to four years, MC Stan claimed to have amassed such a reputation and fortune. When Salman learned of this, he expressed his shock and pride in MC Stan. Mc Stan has managed to attract everyone's attention and establish himself.

Mc Stan has shared details of his strategy for the show. He told the media, "I'm not ready for this. This is not where I am prepared. I have no idea how this trip will go. I have no idea what I'll encounter or how I'll feel inside the house. I'm entering very deliberately.
Bigg Boss 16 Winner
On February 12, 2023, MC Stan was declared the winner of Bigg Boss 16 in the grand finale hosted by Salman Khan. He received a car and prize money totaling 31.80 lakhs in addition to the winner's trophy. Following the show's conclusion, the rapper took to Instagram to share photos of himself with Salman and the Bigg Boss 16 trophy.
Struggles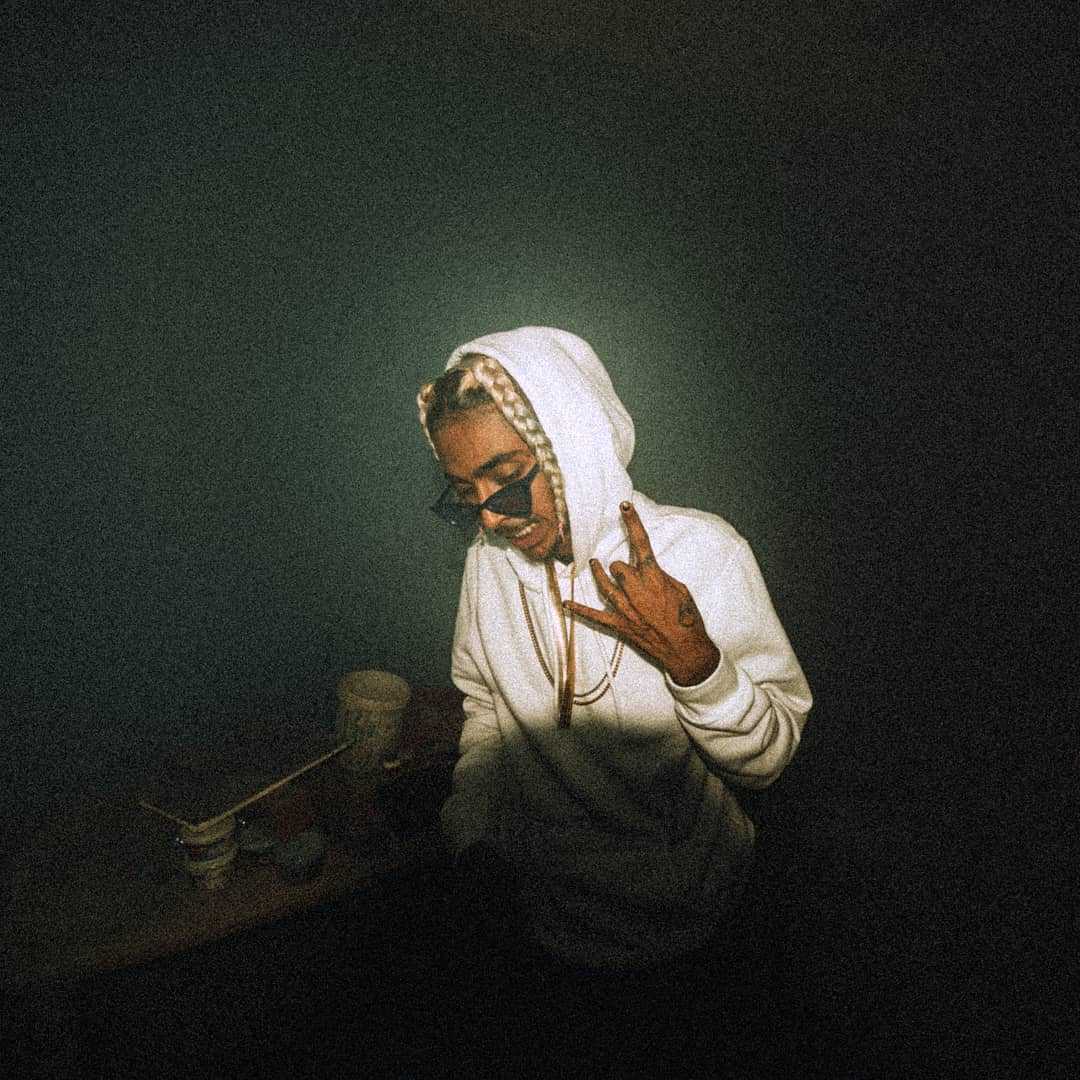 In Pune, MC Stan was born into a very poor Muslim family. Stan used to focus more on songs and rap than on studies, so he had to endure a lot of taunts from family and friends at first. Stan used to be without money and had to spend the nights on the streets. MC Stan, on the other hand, did not give up and made it to 'Farsh Se Arsh.' Those who previously regarded MC Stan with suspicion now find it difficult to stop praising him. Through his songs, MC Stan told the story of his life and changed people's attitudes.

Although his parents did not initially support him in his endeavours, the rapper eventually found success in the hip-hop scene thanks to his tireless efforts and commitment. The boy who once struggled to meet his basic needs received the highest number of engagements on Instagram for any Indian musician. MC Stan is the only Indian independent artist to make his debut on the Global Spotify Album charts.
Controversies
Emiway Bantai and MC Stan Diss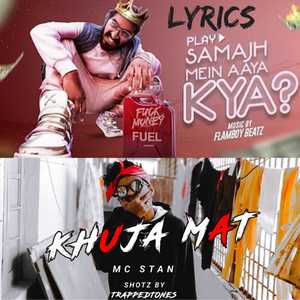 Emiway Bantai, a well-known rapper, dissed MC Stan and Raftaar in his song 'Samajh mein aaya kya,' and Stan responded with his own rap music video, 'Khuja Mat,' garnering more attention. The song was very well received by p-most town's devoted fans.

Diss is a slang term that means 'to speak disrespectfully to or criticize.' A diss song is a song that contains harsh words (sometimes abusive language) that criticize and speak disrespectfully of a person or organization. Diss tracks are popular among rappers in the Hip Hop industry, regardless of culture (Western or Indian).

Diss tracks are typically created when rappers disagree about their point of view or the fame of other artists. The most popular diss tracks in the year 2019 were Emiway-Samajh Mein Aaya Kya? And Mc St∆n - Khuja Mat. Emiway Bantai vs. MC Stan.

Shoes Viral Video - 80 Hazaar Ke Shoes
An Instagram live video by Indian hip-hop artist MC Stan is where the 80 hazar ke shoes memes first appeared. This portion of his August 2021 Instagram live, in which he said, '80 hazaar ke shoes hai, assi hazaar ke,' went viral. The phrase 'tera ghar jaayenga ismee tera ghar isme chala jayenga poora' is used.


In the second half of June 2022, this meme went viral.'Love ❤️day ☀️ assi 8️⃣0️⃣ hazaa 💸💸ke🙈🤘🏻shoes 👟👟🔥hai😘💔 asssi✌🏻hazaar💲🤑💰ke😥🤲🏻teraa😭👀 ghar🏠🏡 jaayenga🤣😹ismee😜🏃🏻‍♀️tera 👈🏻ghar😙😂isme😜🤣 chale🏃🏻‍♀️🤙🏻jaayennga😡👌🏻👈🏻poora🤯🙌🏻shoesss👟👟dekhh👀🤲🏻'

MC Stan's Indore show cancelled; Bajrang Dal members seize stage
Rapper MC Stan's concert in Indore was reportedly halted by Bajrang Dal members who claimed the rapper's lyrics were corrupting young people's brains. The hashtag #PublicStandsWithMCStan became a trend on Twitter in the rapper's support.
Net Worth
The amount of assets that surpass liabilities is referred to as net worth. Cash, real estate, and anything else of value are examples of assets. It is the value of everything you own. Net worth is not calculated on a yearly basis. Net worth is determined by deducting all liabilities from all assets. Net worth is determined by deducting all liabilities from all assets. So, how much is MC Stan currently worth? MC Stan's rise to stardom brought him not only a big name and fame, but also a lot of money. The Pune-based rapper's net worth is estimated to be more than $3 million USD.
Awards
There are no records have been made public yet about Awards won by MC Stan as of 2022.

15+ Interesting Facts
Hip hop was discovered by MC Stan in sixth grade. His brother first introduced him to the music of 50 Cent and Eminem. He then started listening to hip-hop more frequently and enrolled in English classes to better understand the songs. He wrote and filmed his first song, 'Bhalti Public,' after two years. Emcee Stan began rapping when he was in eighth grade.
When MC Stan first started out, he made a diss track for Mumbai rappers Divine and Emiway. As a result of this entire back-and-forth, he received a lot of backlash. However, Stan's song 'Astaghfirullah,' which was released in 2019, altered people's opinions of him. Then, with the release of his debut album 'Tadipaar,' he won over new followers. In the current desi hip hop scene, MC Stan has one of the most devoted fan bases.
Due to legal issues, MC Stan was in jail when Emiway Bantai disparaged him in the song 'Samaj Mein Aaya Kya.' As he claimed in his song 'Amin,' while he was imprisoned, he wrote the diss song 'Khuja Mat' in response, which portrayed his challenging beginnings and how much he had to endure in order to get to where he is now.
The Mumble Rap was once again introduced to Indian listeners by MC Stan. Over the past two years, MC Stan's sound has undergone a significant transformation. His art now reflects his preference for new school hip hop or mumble. He was heavily influenced by rappers like Young Thug, Lil Wayne, Gunna, XXXtentacion, and others. And he's fully mastered that tone. Insaan, his sophomore album, which featured new wave music, was released in 2022. Additionally, MC Stan declared that he would always seek the same sound.
One of the most stylish rappers in India, MC Stan enjoys experimenting with his look. In almost every new song, his hairstyle is altered. MC Stan has flaunted more than ten different hairstyles, including braids, French crops, and dreadlocks. Rappers are renowned for their distinct fashion sense, which features high-end accessories and designer clothing. MC Stan took the jewellery game to the next level with a big-ass 'Hindi' chain. MC Stan wears a number of other jewels, such as his 'Slime' and 'Slatt' chains, but his 'Hindi' chain and 'Tiranga' ring show his love for the nation and the language.
He began performing Qawwali at the age of 12.
He began B-boying and beatboxing before getting into rap.
He picked the stage name MC Stan because he is a fan of the famous American rapper Eminem, and Eminem's following is known as the Stans.
When MC Stan was in eighth grade, he wrote his first rap song.
Rapping was introduced to him by his older brother. MC Stan listened to music by rappers such as 50 Cent, Eminem, and others. He even took English studies to better grasp the song lyrics.
He acknowledged to use marijuana frequently in an interview.
He aspires to be a global music artist and to make Hindi a global language through his raps.
He wishes to work with American artist Lil Baby.
Khuja Mat (2019), Snake (2021), Ek Din Pyaar (2021), Broke Is A Joke (2021), Basti Ka Hasti (2022), and other songs are among his most popular.
He has worked with a variety of musicians, including Seedhe Maut, Raftaar, and others.
He appeared as a participant on the reality TV show Bigg Boss season 16 in 2022.
On the debut night of Bigg Boss season 16, he donned Rs 70 lakh in jewellery.
In an interview, when he was asked about the reason why he became a competitor on Bigg Boss, he replied, For me, it is a huge thing for someone like me who rose from a basti (slum) in Pune to enter the BB house. I wish to clear any misunderstandings and explore this new universe. People have a lot of assumptions about me, possibly because of the way I speak. They have a problem because I talk a lot of truth. Recently, there was a controversy around my song about a girl, therefore I hope and wish to clear everything. I want people to see me differently because they judge me based on my music.
How to book a personalised celebrity video wish from a celebrity similar to MC Stan?
Knowing about MC Stan is so much fun. How about getting a message from a celebrity similar to MC Stan? Tring makes it possible!

Now you can get a personalised celebrity video message from over 12000+ celebrities!

What's better than your favourite celebrity making a video for your loved ones? This is your chance to get a personalised celebrity message from celebs like Daisy Shah, Shankar Mahadevan, Shaan, Salim Merchant, Shraddha Arya and many more!

All the best experiences, moments and special wishes in one FREE Celebrity Video!

It takes just 4 steps to share the best anniversary wishes with your wife. Surprise your loved ones now!


Click here to fill out the form above.
Fill in the required details
Click on "Claim Your Rewards"
Select your favourite celebrity.
Your Personalised Celebrity Shoutout Video/Message will be delivered to your mail/Whatsapp, which takes care of your pocket as well!
Ready to make memories? Book your wish now!
Social Media
Frequently Asked Questions