Azim Premji | Career, Age, Family, Education, Biography

Anisha Saini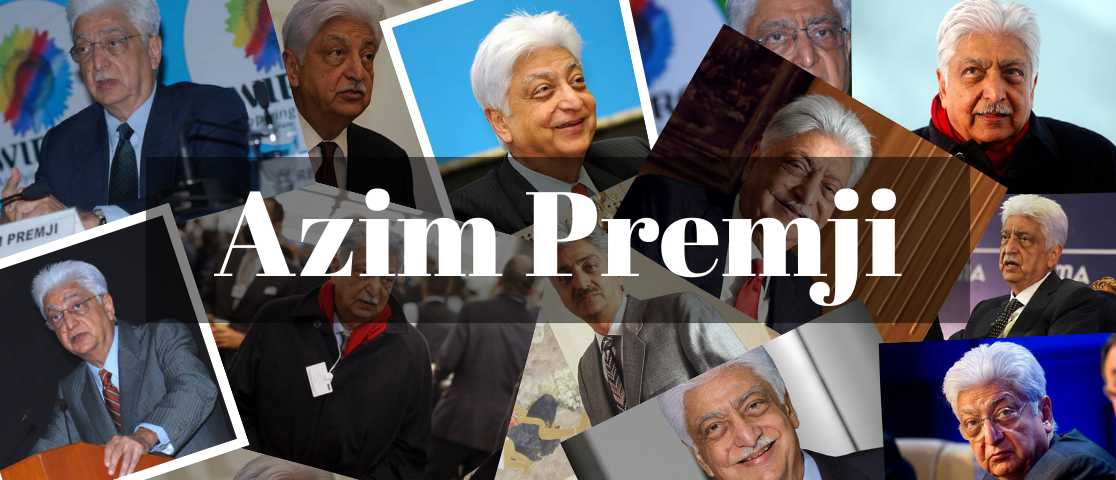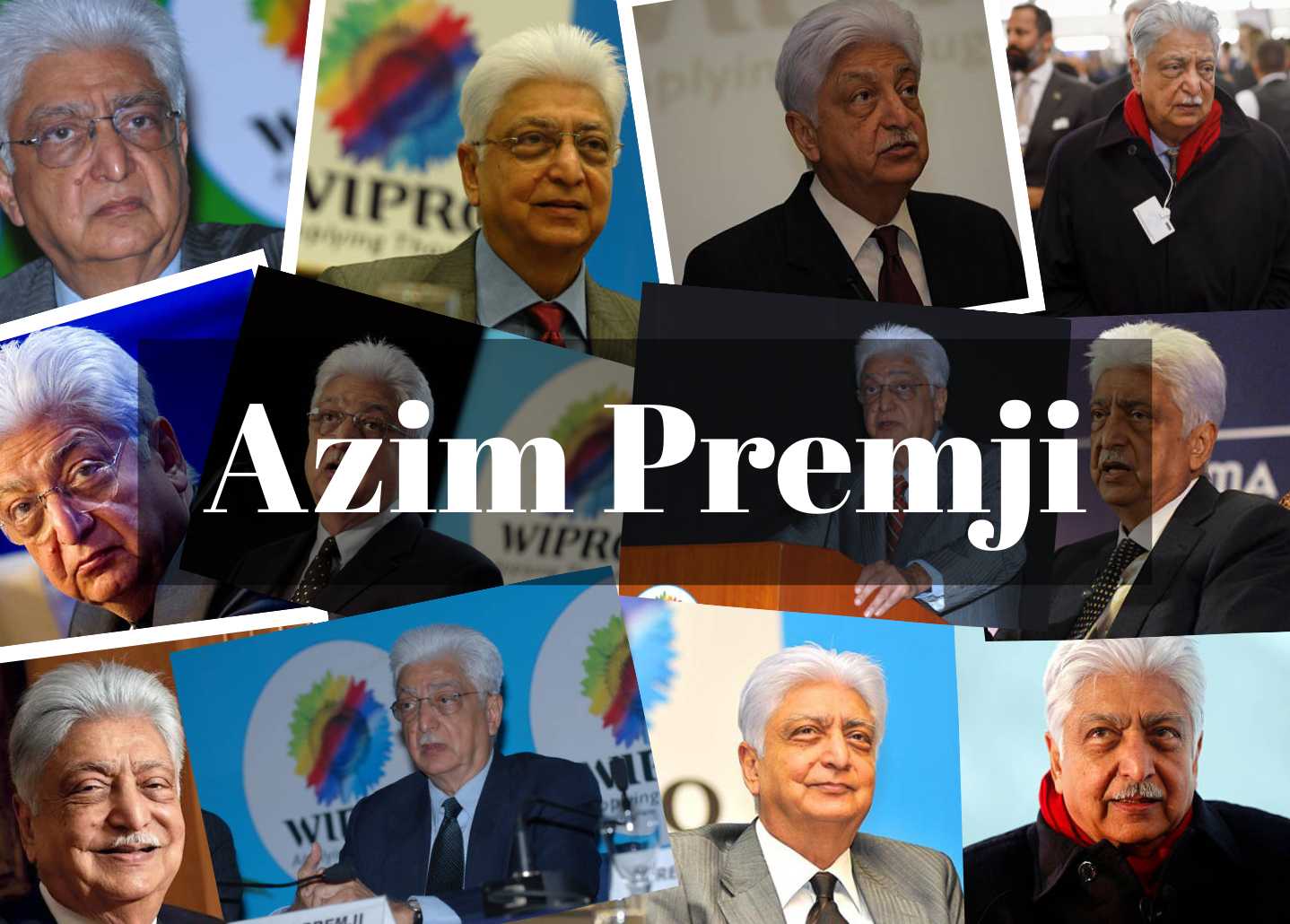 Azim Premji's Biography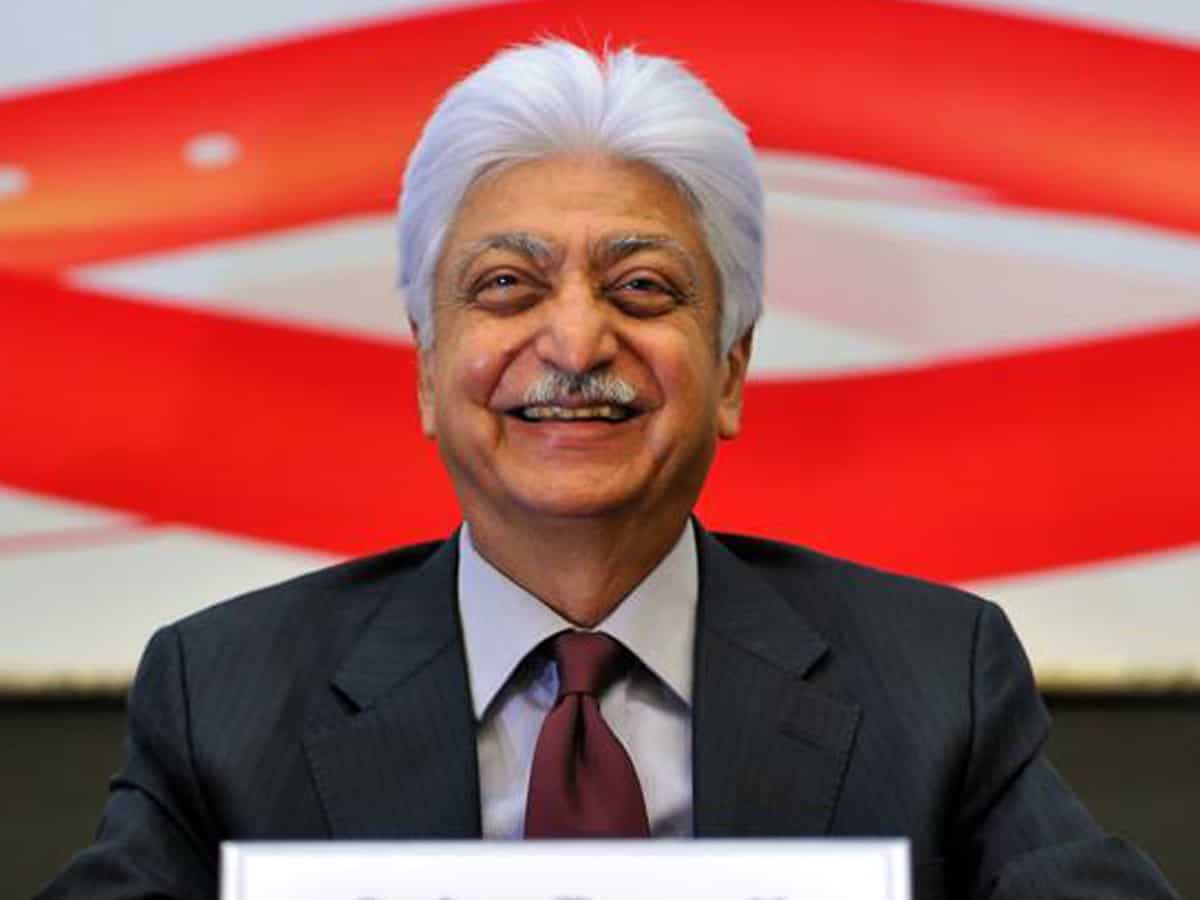 Azim Hashim Premji, an Indian businessman, investor, engineer, and philanthropist, was the chairman of Wipro Limited. Azim Premji birthdate is on July 24, 1945. Premji is still the founding chairman and a non-executive member of the board. He is referred to colloquially as the Czar of the Indian IT Sector. He was in charge of leading Wipro through four decades of expansion and diversification so that it could eventually become one of the world leaders in the software sector. Azim Premji zodiac sign is Leo. Azim Premji hobbies are Hiking, Jogging, and playing golf. Azim Premji Religion is Islam.

He was named one of Asia week's top 20 most powerful men in the globe in 2010. Time magazine has included him on its list of the 100 most important people, once in 2004 and more recently in 2011. He has long been named one of The 500 Most Influential Muslims. He is also the Chancellor of Bangalore's Azim Premji University. The Government of India presents Premji with the Padma Vibhushan, the second-highest civil award in India.
According to the Bloomberg Billionaires Index, he has an estimated net worth of $32.8 billion, making him one of the wealthiest people in India.

By signing the Giving Pledge in 2013, he committed to giving away at least half of his wealth. Premji began by giving the $2.2 billion Azim Premji Foundation, which supports education in India. He came in first place on the 2020 EdelGive Hurun India Philanthropy List. After giving away a significant sum of money to charity in 2019, he fell from the second position on the Forbes India Rich list to the seventeenth position.

The Azim Premji Foundation, managed by Mr. Azim Premji, is a non-profit organization that has been assisting rural government schools with elementary education for the past 17 years. He has received recognition as both one of the nation's powerful men and the most influential individual.
Claim Your FREE Celebrity Shoutout
✕
Claim Now!
Azim Premji's Family and Azim Premji's Education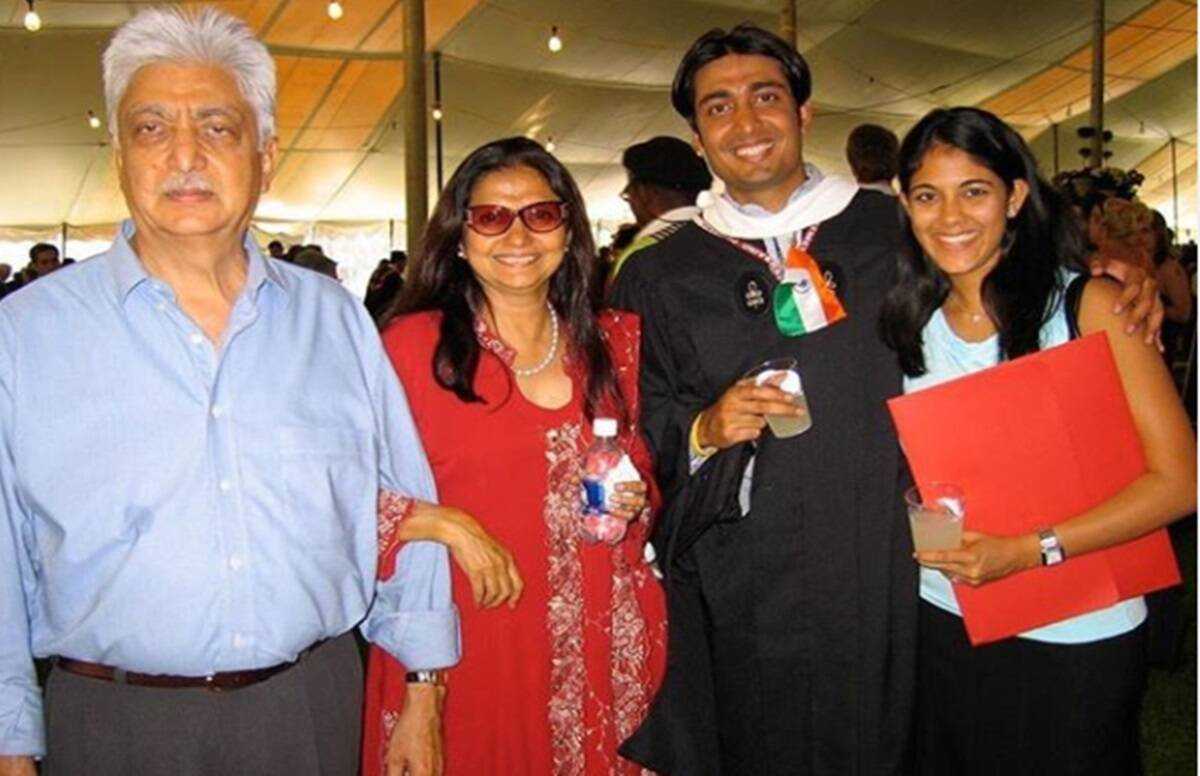 Azim Premji is a well-known Indian businessman. He is both a philanthropist and the proprietor of Wipro Limited. He is reportedly India's third-largest outsourcer. He is the fourth wealthiest person in India and the 61st richest person in the world. Premji is renowned for his simple living and kind demeanor despite all of his outstanding accomplishments.

Azim Premji was born into a Gujarati Muslim household. Azim Premji's birthplace is in Bombay, India. Azim Premji's father is Mohamed Hashem Premji. His father, the Rice King of Burma, was a well-known merchant. The founder of Pakistan, Muhammad Ali Jinnah, sent an invitation to his father, Muhammad Hashem Premji, to visit Pakistan; however, he declined and opted to stay in India.

Premji graduated from Stanford University with a Bachelor of Science in Electrical Engineering. Yasmeen Premji is his wife. Azim premji children is Rishad and Tariq. Wipro's chief strategy officer at the moment is Rishad Premji.

He is one of the most influential Indian leaders of the modern era. In addition to founding the non-profit Azim Premji Foundation, Azim Premji founded Azim Premji University. The 300,000 schools that make up the Azim Premji Foundation are spread throughout seven states in India.
Talk To Similar Celebrities
Azim Premji's Marriage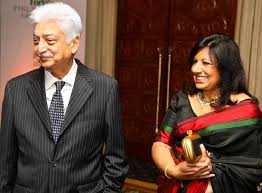 Author Yasmeen Premji is the wife of Azim Premji is a businessman from India. Yasmeen's marriage to Azim Premji brought her into a completely new world, although it was not different.

The principles of both families were similar, and Azim's mother, a strong, educated woman who was charitable and actively engaged in social work, was similar to her mother. Dr. Gulbanoo Premji would develop into Yasmeen's closest friend and philosopher.

Rishad and Tariq, the couple's two children, were born. Currently, Wipro's IT division's chief strategy officer is Rishad Premji.
Azim Premji's Career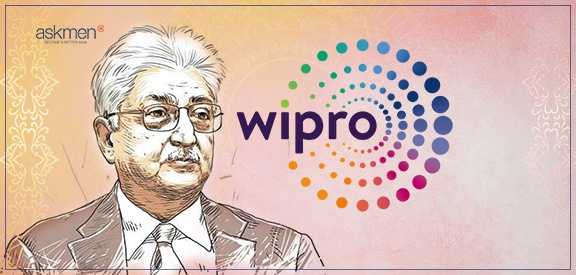 Muhammed Hashim Premji established Western Indian Vegetable Products Ltd in 1945. The company is headquartered in Amalner, a tiny village in Maharashtra's Jalgaon district. It used to produce laundry soap with the brand name 787 as well as frying oil under the Sunflower Vanaspati label as a by-product. After learning of his father's passing in 1966, Azim Premji, who was 21 at the time and attending Stanford University to study engineering, went home to take over Wipro.

Inheriting Western Indian Vegetable Products Ltd, a manufacturer of hydrogenated cooking oil, Azim Premji turned it into Wipro, a provider of IT consulting and system integration services that are now among the biggest providers of IT services globally. As of March 2015, the corporation had operations in 67 nations and a market valuation of about $ 35 billion.
However, Azim Premji later expanded the company's product line to include baking fats, ethnic ingredient-based toiletries, hair care soaps, baby toiletries, lighting products, and hydraulic cylinders.

Recognizing the significance of the developing IT industry in the 1980s, the young businessman capitalized on the void left by IBM's departure from India, changed the company's name to Wipro, and entered the high-technology sector by producing minicomputers in technical cooperation with an American company, Sentinel Computer Corporation. Premji then concentrated on moving away from soaps and into the software.
Azim Premji's Social Work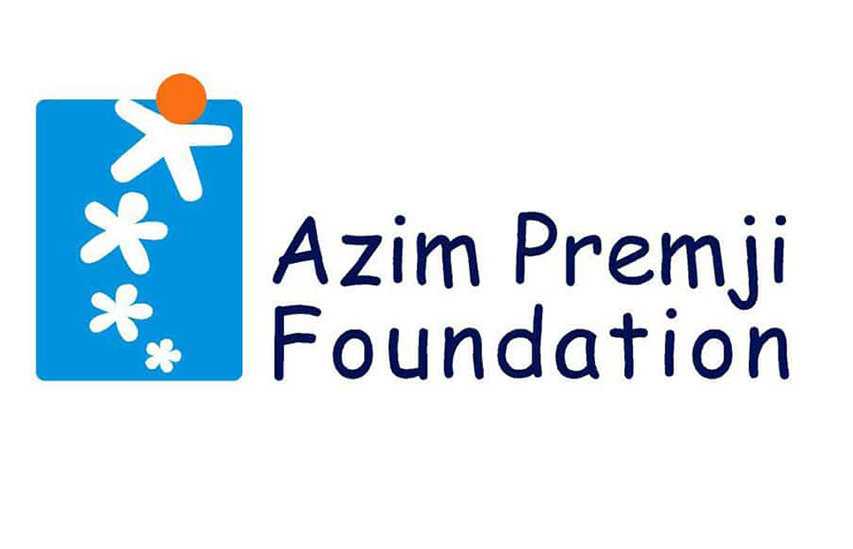 Azim Premji firmly believes in contributing to society. In 2001, he established the non-profit Azim Premji Foundation. To create a more just and sustainable society, he hopes to contribute through this foundation to ensure that all rural Indians have access to high-quality education. The organization runs programs in several states, including Bihar, Pondicherry, Rajasthan, Karnataka, and Rajasthan.

He is the first Indian to take the Warren Buffett and Bill Gates-led Giving Pledge. The campaign tries to persuade the richest people in the world to pledge to donate the majority of their fortune to charitable organizations.
According to Premji, having money did not delight him. He became the first Indian to join the Warren Buffett and Bill Gates-led Giving Pledge, which calls on the richest individuals to pledge to donate the majority of their money to charitable organizations. After Richard Branson and David Sainsbury, he is the third non-American to join this group.

He claimed to have donated more than 25% of his wealth to charities as of April 2013. He donated a further 18% of his Wipro investment in July 2015, bringing his overall donation to date to 39 percent.His lifetime donations total more than US$21 billion. He was the first Indian to sign the Giving Pledge. Azim Premji rose to prominence as India's leading philanthropist in April 2019.
Azim Premji's Net Worth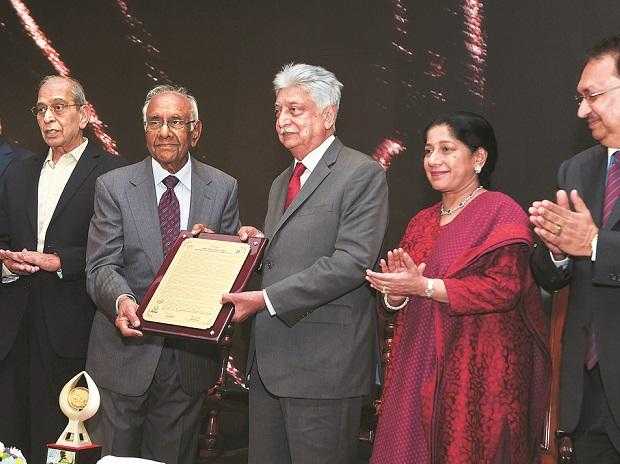 The current value of Azim Premji's net worth is $16.4 billion. Premji owns many more private funds in addition to 75% of Wipro. Many young people in India look up to him as an inspiration. His goal has always been clear: hard effort and vision would always produce the desired results.

The nation has produced some outstanding industrialists and merchants, but when it comes to dedication and output, Mr. Azim Premji is the first name that springs to mind. In addition, he is referred to as the Czar of the Indian IT sector.

Wipro, a provider of outsourcing and information technology services with more than 220,000 staff members, is headed by Premji, who is also the company's largest shareholder. After transferring shares valued at more than $4 billion to his foundation and private equity fund Premji Invest, he now holds majority ownership in the Bangalore, India-based company.Mr. Azim Premji is the chairman of one of India's largest business conglomerates, WIPRO, as well as a business tycoon, investor, and philanthropist. With a dedication to his principles and perseverance, he has transformed a 2-million-dollar hydrogenated cooking fat company into an 8-billion-dollar enterprise with operations in 58 nations.

Additionally, it has been noted that Mr. Premji's net worth has increased by 30% in recent years. In addition, Mr. Azim Premji owns 73 percent of Wipro and a private equity fund called Premji Invest, which looks after his portfolio, which is worth 2 billion USD.

Mr. Premji is a resident of Bangalore, India, where he owns a sumptuous mansion that he purchased in 2005. This real estate is thought to be worth 350 crore Indian rupees. Additionally, he is the owner of numerous real estate assets across the nation. Mr. Azim Premji is an automobile brand owner of McLaren, Toyota, BMW, Mercedes Benz, Bentley, and Rolls Royce.
Azim Premji's Awards and Achievements
In the 2005 IET Faraday Medal
In 2011 Outstanding Philanthropist of the Year and Legion of Honor
In 2013 Asian Business Leaders Award, Life Time Achievement Award, and Corporate Citizen of the Year
In the years 2004 and 2011, he was listed in the Top 100 Most Influential People.
In 2015 CNN-IBN Indian of the Year Outstanding Achievement
Azim Premji's Interesting Facts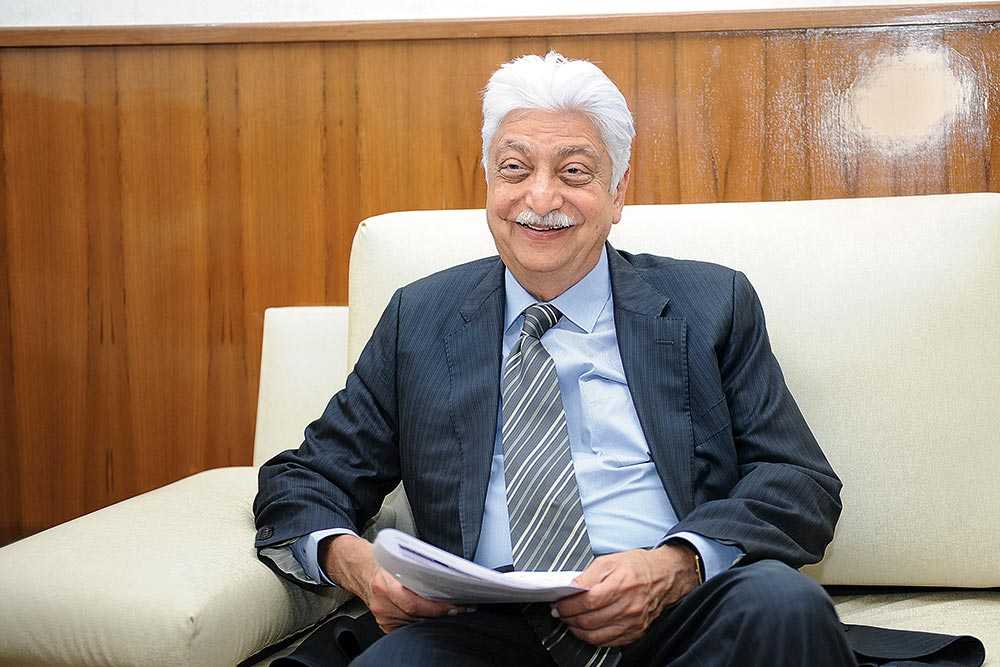 Azim Premji was born in Bombay in a Shia Muslim family with roots from Kutch in Gujarat.
When Azim Premji gave his education-focused Azim Premji Foundation his Wipro shares worth $7.6 billion in 2019, Forbes Asia named him Asia's most generous philanthropist.
At the age of 21, Azim Premji enrolled in Stanford University's Bachelor of Science degree. He left school and took over Wipro after his father's sudden demise. After studying for more than 30 years, he finally finished.
Azim Premji's father, Muhammad Hashem Premji, was permitted by Muhammad Ali Jinnah, the neighboring country's founder, and first governor-general, to travel to Pakistan. His father, however, declined the invitation and remained in India.
The second-highest civilian honor in India, the Padma Vibhushan, was given to Azim Premji in 2011.
Premji has repeatedly stated his admiration for Jehangir Ratanji Dadabhoy Tata (JRD Tata), the creator of the nation's biggest conglomerate, the Tata Group.
Azim Premji continued to hold the top rank among Indian philanthropists by giving Rs 9,713 crore in donations in FY21, or Rs 27 million per day.
Azim Premji received an honorary doctorate from Middletown's Wesleyan University in 2009.
According to Forbes, Premji has an $8.6 billion net worth as of July 2022.
Premji has maintained his position as one of India's richest men despite giving up a significant portion of his money. He currently holds the 18th position on Forbes' list of India's 100 wealthiest individuals.
Azim loves hiking and watching movies with his family whenever he gets time.
He considers his mother his Idol and wants to emulate her in her actions.
Social Media
Frequently Asked Questions