Ankush Bahuguna | Influencer, Make-Up, Biography, Net Worth, Age

Violeena Vargav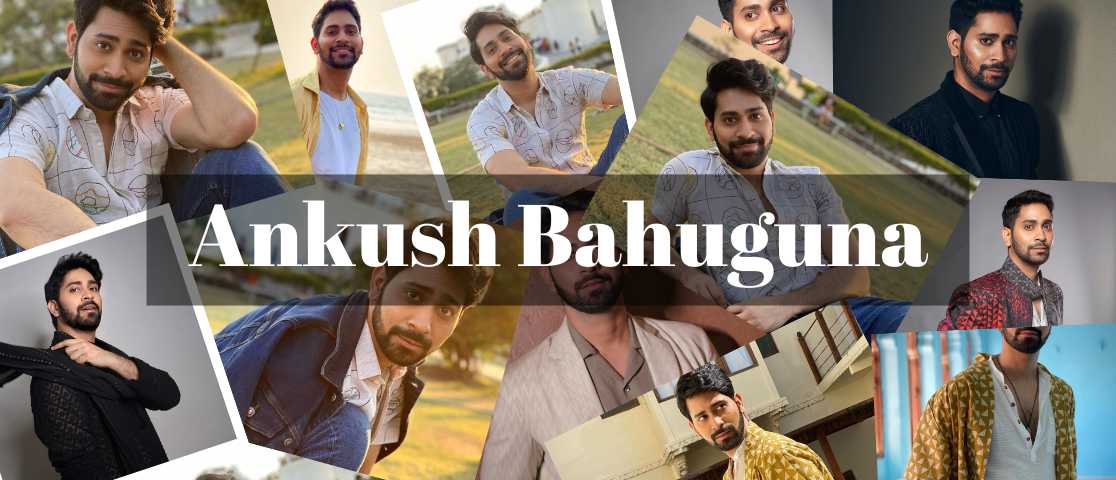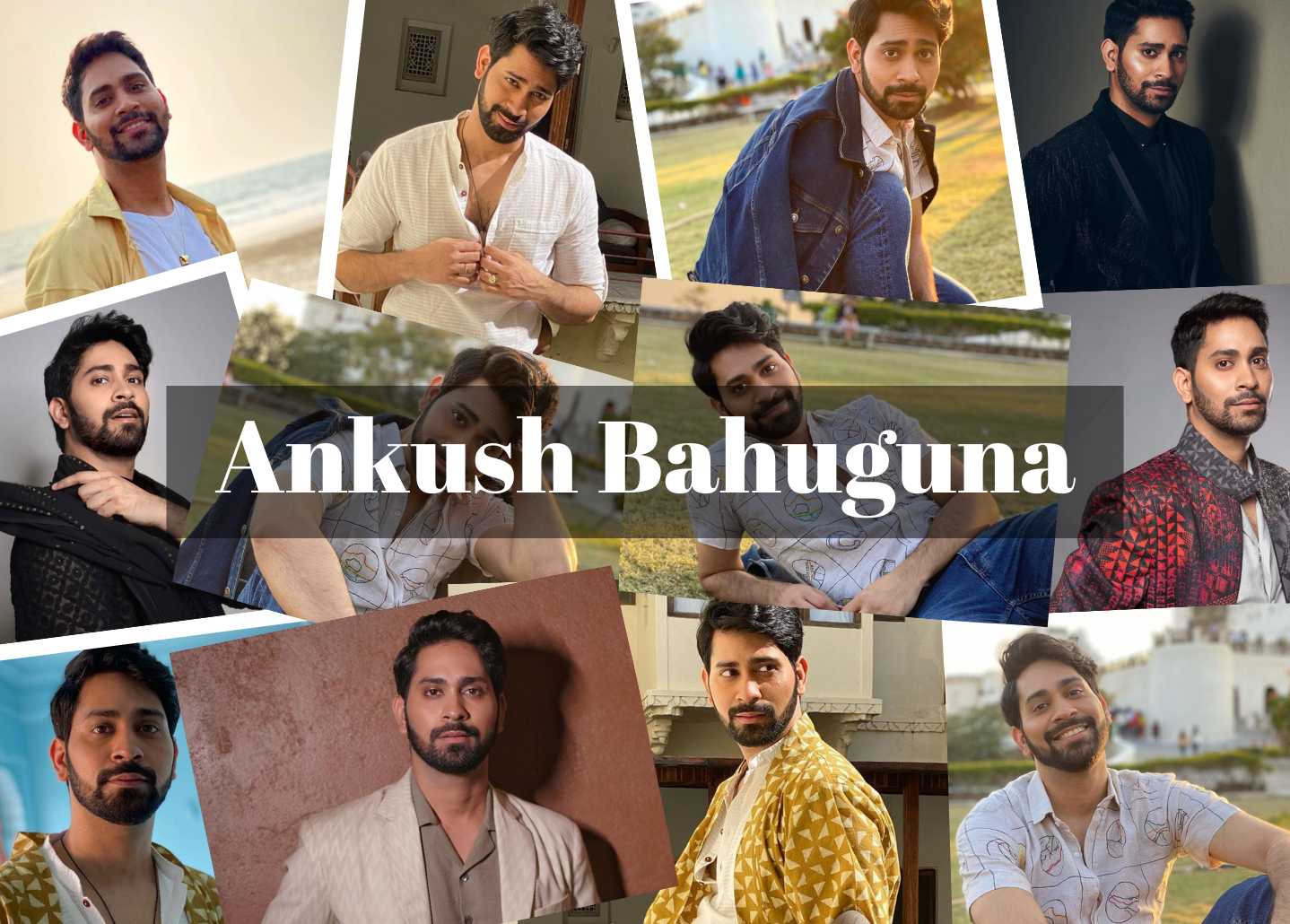 Ankush Bahuguna Age and Ankush Bahuguna Biography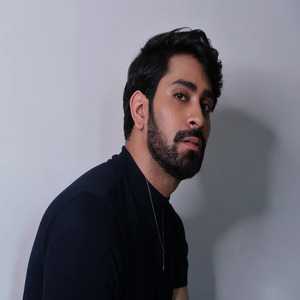 Ankush Bahuguna is a famous Indian Actor and Social Media Influencer. He has a large following because of his short videos on platforms such as Instagram and Youtube. He has also contributed to networks like MensXP and Restless Mind. The TLG Bloggers and Social Media Big Entertainment Award was given to him in 2020.

Ankush Bahuguna's birthday is on 22 February 1993. Ankush Bahuguna's birthplace is New Delhi, India. Ankush Bahuguna's age is 29, as of 2022. Ankush Bahuguna's religion is Hinduism. Ankush Bahuguna's zodiac sign is Pisces. Ankush Bahuguna's height is 1.81m or 5'11.

Ankush Bahuguna began his career as an architect who then worked as a writer for online publications, a content curator, and ultimately one of India's most well-known and successful influencers. He presently has 204k followers on his makeup-focused Wing It With Ankush Bahuguna page in addition to over 947k followers on his personal page.
Claim Your FREE Celebrity Shoutout
✕
Claim Now!
Ankush Bahuguna's Family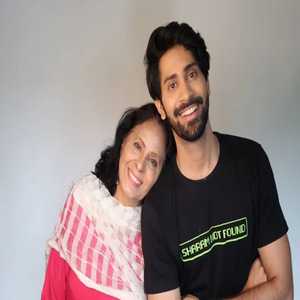 Ankush Bahuguna's father's name is not known. Ankush Bahuguna's mother's name is also not known. Ankush was born to a middle-class family in Delhi. Ankush Bahuguna is very close to his mother and he has included her in several of his videos.

He even invited her to a makeup video of his where he does her makeup. Ankush Bahuguna had two elder sisters. One of their names was Aisha Bahuguna. Bahuguna announced his sister's passing on his official Instagram account. He said that his sister had died in Mumbai at the age of 36 from kidney failure. He shared a number of images, one of which was a flashback from his childhood.

Ankush Bahuguna's Education
Ankush Bahuguna completed his primary schooling at Ahlcon Public School, New Delhi. He was a very shy kid in his childhood. After his high school education, he enrolled himself in an Architecture Degree. He attended the Sushant School of Art and Architecture for his graduation. After completing his graduation, he started working as a sales manager at AIECES.
Talk To Similar Celebrities
Ankush Bahuguna's Career
Ankush Bahuguna began his professional life by posting short videos on TikTok. He switched to Instagram following the Tik Tok ban. He typically creates vlogs, humor, and beauty videos. He launched his YouTube channel in 2009. He currently has over 250k subscribers to his YouTube channel and more than 940k followers on Instagram. In the television series Project Kahuta, Ankush made his acting debut.

Short Humorous Videos
Ankush Bahuguna eventually began to appear in MensXP sketches, and several of the characters he played, like Pankaz, became viral. Ankush immediately went viral on the internet due to his amazing comic timing and ability to fit in with other personas. Millions of people have watched these films collectively on sites like Facebook, YouTube, and Instagram.

His online character, Pankaz, is full of charisma and has conducted interviews with a variety of celebrities, including Bhumi Pednekar, Sushant Singh Rajput, Mithila Palkar, etc.
Joint Venture (2019)
Joint Venture is a web series that starred Ankush Bahuguna and Shibani Bedi in the lead roles. It is about two best friends coming together in their shared passion and admiration for a well-made joint as much as it is about launching a new startup business.

Arijit and Ankit are the main characters of the novel. They enjoy being inebriated and high but detest continuously having to go out of their way to obtain the best substances. In a moment of weakness, they make the decision to launch their own business that will benefit hundreds of other marijuana users much like themselves. They make the decision to create an app that will assist match marijuana users with retailers directly. As a result, there is criticism of Arijit and Ankit's Joint Venture, and their future as the founders of the business and the services they provide looks dismal.
Wing It With Ankush (2020)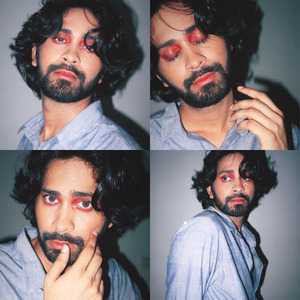 Ankush Bahuguna launched the Instagram account Wing It With Ankush for cosmetics in 2020. Red lips, smokey eyes, and hacks are not the only topics covered. Bahuguna's skill with shimmery eyeshadows and vivid eyeliners can transport you—like it's Disneyland for makeup lovers. He uploads films of himself applying makeup to his pals, sister, and mother.

Additionally, there are brief videos featuring Bahuguna discussing how he covered up his dark circles or contoured his nose. In this way, he creates looks without the typical constraints of seasonal trends or bridal makeup while exploring a broad canvas with a variety of faces.

Ankush Bahuguna, one of the few male artists on the internet, promotes his own beauty line and has been outspoken about how males can use skincare and makeup to overcome stereotypes and promote a nonjudgmental society. He got the coveted Cosmpolitan Male Beauty Influencer of the Year award in 2022.
Almost (2020)
On August 10th, 2020, Ankush Bahuguna released his project, Almost. The just over six-minute short film depicts a heartbreaking breakup over video conversation during a lockdown. Almost was written and directed by Ankush Bahuguna and stars Shibani Bedi as well.

The 11-minute short, wonderfully depicts how one brief chat can transform circumstances irrevocably. It displays Ankush's perspective on breakups. Their acting prowess is impressive. Nobody in the relationship is revealed to be a sort of villain in the movie, which is what distinguishes it most from others. It's more difficult to watch them break up because they seem to have such a strong love and respect for one another. The story of Almost centres on two individuals who realise they can no longer be together and do their best to handle the situation without being harsh.
Chalo Koi Baat Nahi (2021)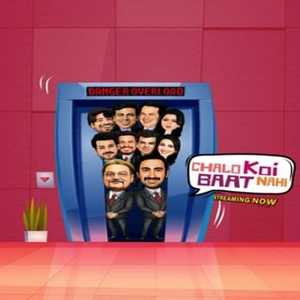 A 2021 Indian sketch comedy programme in Hindi called Chalo Koi Baat Nahi has been made available on SonyLIV. Sukriti Tyagi directed and Indranil Chakraborty produced this programme. Gursimran Khamba and Amit Tandon, two stand-up comedians, wrote it alongside Manuj Chawla, Md Anas, Rohan Desai, and Gurleen Pannu. The show is presented by the team of Vinay Pathak and Ranvir Shorey. The show debuted on SonyLIV in its entirety on August 20, 2021.

The six episodes of the fictional sketch comedy series Chalo Ko Baat Nahin each focus on a different aspect of contemporary India, such as the media, sports, education, hospitals, the environment, and railways. In the show, stand-up comedy and skits are combined to provide amusing insight into why we all respond to issues with the proverbial Chalo Koi Baat Nahi.
Badboli Bhavna (2022)
The short film Badboli Bhavna, which explores the interesting world of social media content creators, debuted on Amazon miniTV. In the key parts are well-known actors Ankush Bahuguna and Apoorva Arora in the movie, which is helmed by Pranjal Dua and made by India Lifestyle Network.

The short movie chronicles the struggles of Bhavna, a growing social media star, and her reclusive husband Sankalp as they attempt to combine their personal and social lives. Bhavna and Sankalp are having a romantic meal to commemorate their anniversary, but they could not be happier for very different reasons. One million followers is a great accomplishment in Bhavna's eyes. Sankalp, on the other hand, merely wants to acknowledge their union. The layer-by-layer writing technique emphasizes how Bhavna's social life affected her marriage.

Ankush and Apoorva have performed admirably in their respective roles. The chirpy social media influencer who doesn't give a damn about societal expectations, though, is perfectly played by Apoorva. On the other side, Ankush excels in his role as a reserved, family-oriented man.
The Gentleman Show (2022)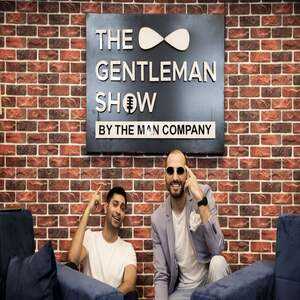 The Gentleman Show, a new podcast series from The Man Company, has debuted. The programme began on a strong note that sparked a discussion about the no man's land. Simply said, the show has sparked a discussion on everything guys want to discuss but never have the chance, support, or encouragement to do so. This is the result of two campaigns the brand undertook to dispel outdated assumptions and myths about men's grooming.

Men can feel at ease and inspired to speak about subjects that have never been expressed or discussed before on The Gentleman Show. Even if such conversations did begin, they would end in a whisper. Topics including personal grooming, dating, fashion, lifestyle, and work and finances are covered on the programme. The brand is forging new ground and starting discussions about every important area of male life.

YouTuber, actor, and content creator Ankush Bahuguna is the host of this innovative project. Ankush is well-known for sharing a brief, amusing, and quirky videos on social media that frequently connect with millennials and members of Generation Z. Additionally, he has a specific Instagram account for makeup artists.
Project Kahuta (2022)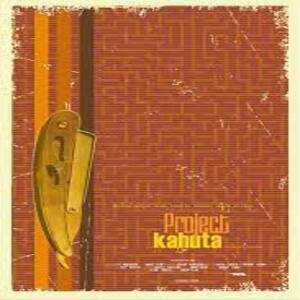 Incorporating one of the best operations carried out by India's Research and Analysis wing against Pakistan's top-secret nuclear reactor at Kahuta, Project Kahua is an engrossing and authentic case study of espionage.

The movie is directed and written by Ankur Pajni. The lead roles are played by Murli Sharma, Manjari Faddnis and Shreyas Talpade. Ankush Bahuguna will be debuting into the film world through Project Kahuta.

Ankush Bahuguna's Net Worth
As of 2022, it is projected that Ankush Bahuguna's net worth will be around $2.5 million US or 20 crores INR. Actor and influencer Ankush Bahuguna is well-recognized in the business for his hilarious short videos and beauty tutorials. Ankush posts videos on a variety of social media sites.

Because the audience enjoys his videos, Ankush Bahuguna has achieved great success. His YouTube channel, Instagram, and other acting gigs are his primary sources of revenue. Ankush has also participated in a lot of podcasts as both a host and a guest.

Ankush Bahuguna has also acted in short films and TV Series. These projects add to his net worth as well. According to some sources his monthly salary is around 3-4 lakhs INR.

Ankush Bahuguna's Awards
2020: TLG Bloggers and Social Media Big Entertainment Award
2022: Cosmpolitan Male Beauty Influencer of the Year
6 Interesting facts about Ankush Bahuguna
Ankush Bahuguna is also an Architect.
Ankush Bahuguna has also worked as a model for various brands.
Ankush Bahuguna is a Gym Enthusiast.
Ankush Bahuguna is an animal lover.
Ankush Bahuguna loves to do makeup on himself and his friends and family.
Ankush Bahuguna has 1 million followers on Instagram.
Social Media
Frequently Asked Questions