Ajinkya Rahane | Career, Age, Biography, Net Worth, Family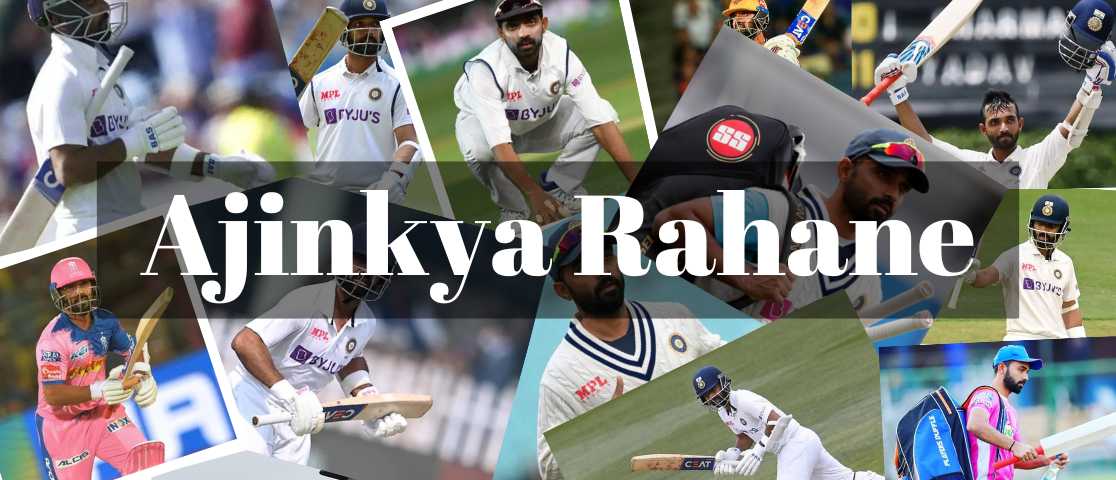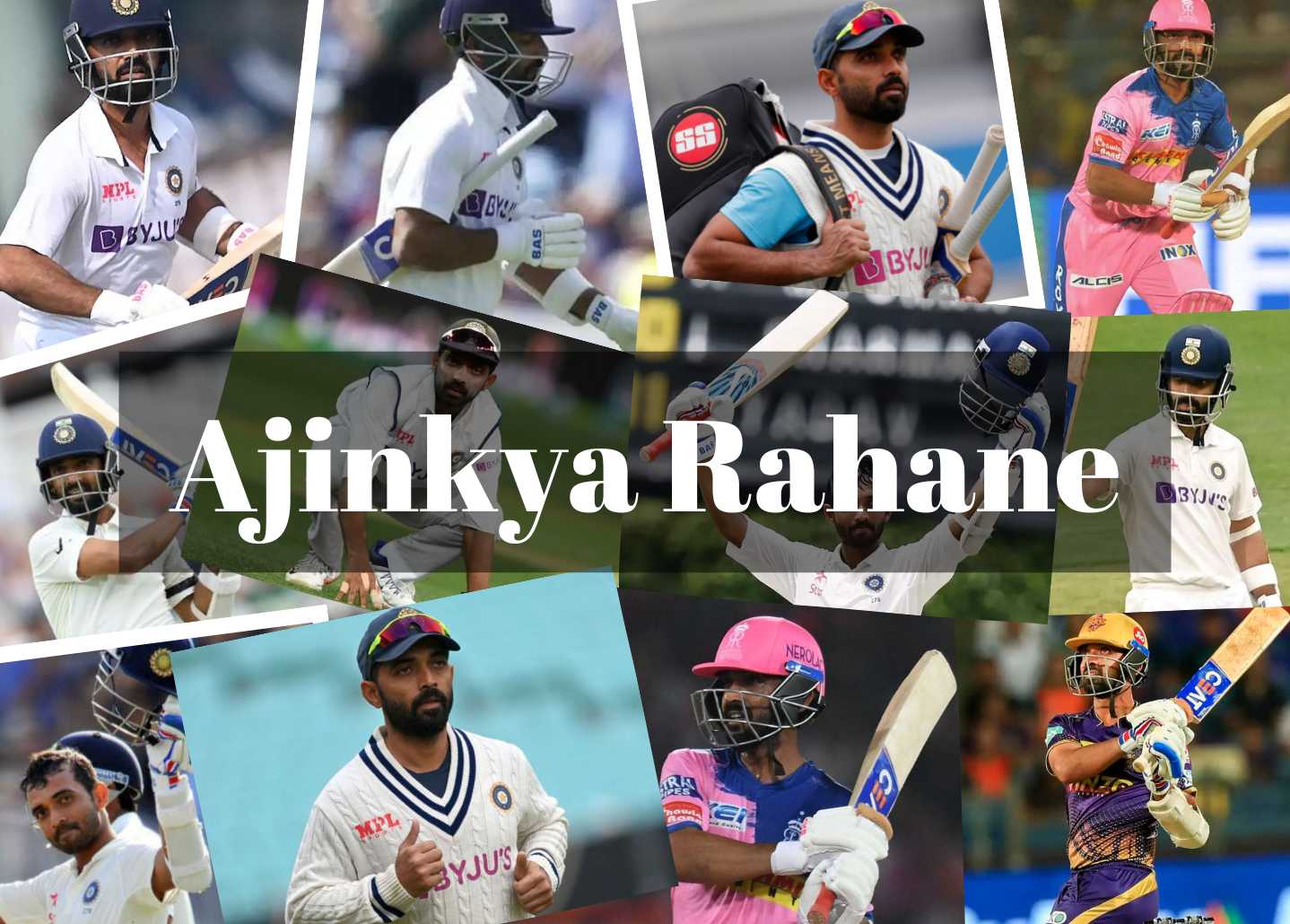 Ajinkya Rahane's Biography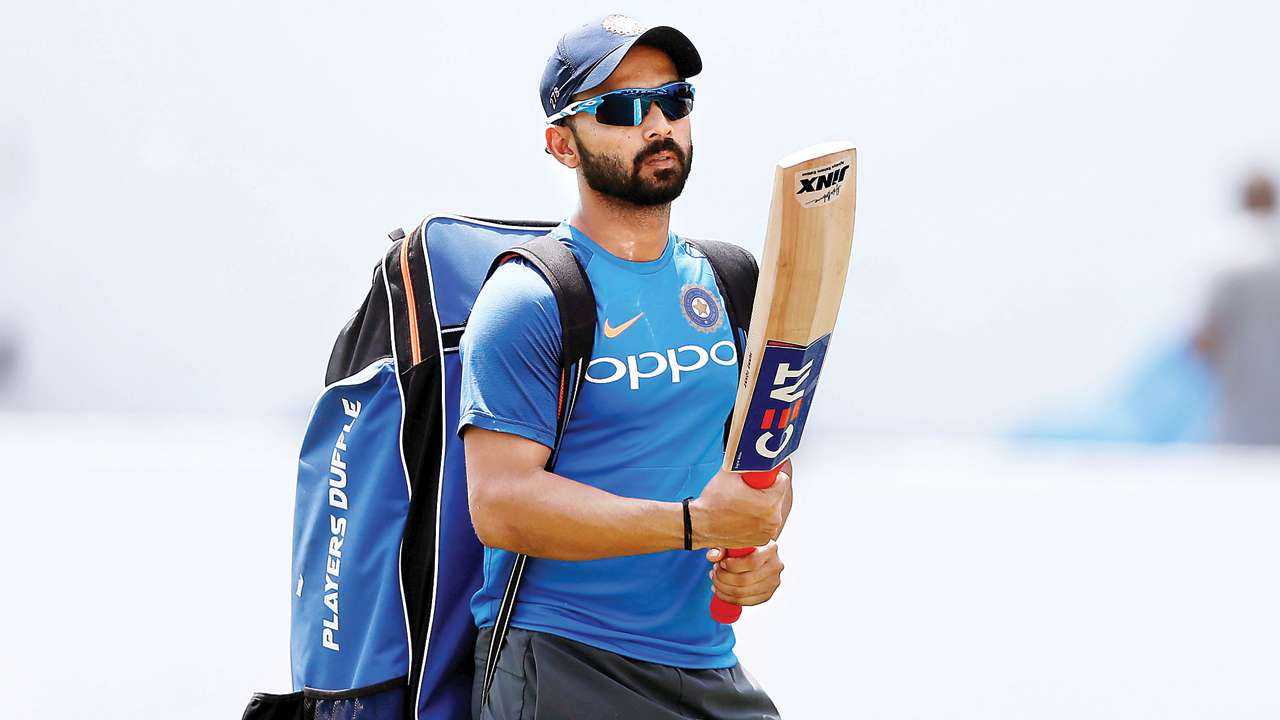 Ajinkya Madhukar Rahane is a former captain of the Indian national cricket team in all forms as well as an international cricketer from India. In the Test format, he primarily bats in the middle of the order, and at the top of the order in the white-ball formats. Until the home series against New Zealand in 2021, when he was relieved of his duties, he served as vice-captain of the India national cricket team in Test matches. He plays for Kolkata Knight Riders in the IPL and Mumbai in domestic cricket.


Ajinkya Rahane made his first-class debut for Mumbai during the 2007–2008 Ranji Trophy season. In August 2011 at Manchester, he faced off against England in his first T20I appearance for his country. In the Border-Gavaskar Trophy in March 2013, Rahane played his first Test match. At Wellington's Basin Reserve, he faced off against New Zealand, scoring his first Test century. India won the 2020–21 Border–Gavaskar Trophy in Australia under his captaincy. Rahane has 612 points and is ranked 27th in the ICC Test batting rankings as of May 2021. The BCCI granted him a Grade B contract in March 2022.

According to BBCI, Ajinkya Rahane is an illustration of a batsman that fits the mould, with a story that fits the mould of a Mumbai kid with an ambition to succeed in the game of cricket. Rahane shared the typical passion of cricket shared by most Mumbai lads and the youthful desire of playing for his country. He joins the group of already well-known Mumbai batters who were productive on the home circuit and occasionally played for their nation. Rahane exhibits the two characteristics that every sportsman needs to succeed in their sport: discipline and determination.
Ajinkya Rahane's Age
Ajinkya Rahane's birthday is on 6 June 1988. Ajinkya Rahane's age is 34 years as of 2022. Ajinkya Rahane's birthplace is Ahmednagar, Maharashtra. Ajinkya Rahane's zodiac sign is Gemini. Ajinkya Rahane's religion is Hinduism. Ajinkya Rahane's height is 1.68m or 5'6" in inches. Ajinkya Rahane does right-handed batting. Ajinkya Rahane is right arm off-spring bowler.

Ajinkya Rahane's Family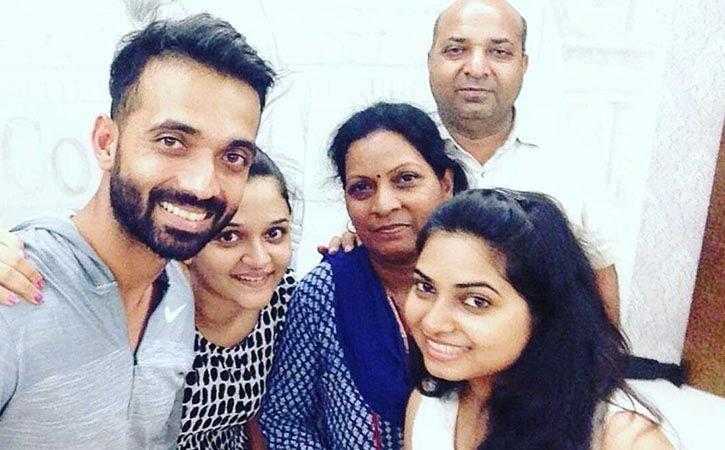 Ajinkya Rahane's fathers's name is Madhukar Baburao Rahane and his mother's name is Sujata Rahane. Ajinkya Rahane belongs to a Hindu Marathi family. Ajinkya Rahane's younger brother's name is Shashank Rahane and his younger sister's name is Apurva Rahane.

Born to middle-class parents who fully supported his love of cricket, Ajinkya Rahane grew up in that environment. Rahane began training with Pravin Amre at the age of 17 after receiving his initiation on a matting pitch in Dombivli due to a lack of resources. Rahane, the model student, embraced sport like a religion and advanced through junior cricket to join the Ranji team.

After completing his senior year at Mumbai's SV Joshi High School, he enrolled in the V.G. Vaze College of Arts, Science, and Commerce to earn his bachelor's degree in commerce.
Ajinkya Rahane's Marriage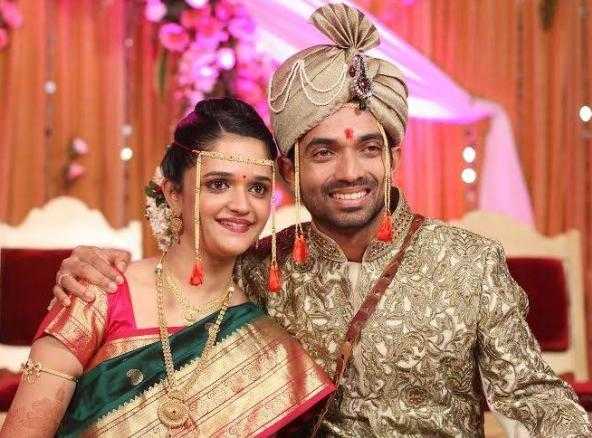 Radhika Dhopavkar and Ajinkya Rahane grew up in the same neighborhood. Despite the fact that the two had polar opposite temperaments, they grew to be close friends. These two developed a strong bond as they got older, but because Ajinkya is a humble man, their courtship was not quite discreet. They would get together and hang out like old buddies.

Their family were aware of their attraction to one another, which prompted them to resolve the situation on their own. When these two fell in love and said they wanted to stay together forever, their families set up their wedding. This is the simplest and most endearing love story that has ever been told. Ajinkya Rahane and Radhika Dhopavkar got married on 26th September 2014. In Mumbai, Ajinkya and Radhika were married in a lavish Maharashtrian ceremony. The BCCI members and numerous other cricketers were present. The bride and groom dressed in traditional Maharashtrian wedding clothing for this extravagant wedding.The young player's wedding was celebrated by the entire cricket community at a magnificent banquet held at the MCA after the ceremony. In October 2019, the couple welcomed their daughter Aarya as their first child. The couple is expecting their second child.
Ajinkya Rahane's Career and Matches
Ajinkya Rahane had a strong performance during the early 2007 India U-19 tour of New Zealand, scoring two hundreds. He was chosen for Pakistan's Mohammad Nissar Trophy. When the majority of Mumbai's first-choice players were unavailable for various reasons in September 2007, Rahane made his first-class debut for Mumbai against Karachi Urban in the Mohammad Nissar Trophy at Karachi at the age of 19. Sahil Kukreja hit a century on his debut, making 143 (207), and contributed 110 runs for a total of 247 runs. Rahane was then chosen to play against the rest of India in the Irani Trophy match. In the 2007–2008 Duleep Trophy, Rahane scored 172 points for West Zone against the England Lions.

Ajinkya Rahane's 1089 runs in his second Ranji season (2008-09), which was Mumbai's 38th title season, were a significant contributing factor. In the 2009–10 season and tournament, he scored 265 not out (batting at no. 3 for Mumbai) against Hyderabad at Rajiv Gandhi International Stadium, Uppal. Rahane exceeded 1000 runs in three different seasons, and his 152 against Rajasthan in the 2011 Irani Trophy match aided in his selection to the Indian Test squad. Rahane joined Hampshire as an international player in April 2019 for the first two months of the season.

For Mumbai against Delhi in the Vijay Hazare Trophy in March 2007, Ajinky Rahane made his List A debut. In a 171-run partnership with former Indian opener Wasim Jaffer, he scored 61 runs. He was chosen to be a member of the India ODI (One Day International) squad for the 2011 tour of England after scoring two consecutive centuries in the Emerging Players Tournament in Australia.

Ajinkya Rahane rose through the Mumbai ranks and also played for the Indian U-19 squad and the Indian senior national team. Rahane had previously competed in the NKP Salve Challenger Trophy for both India Blue and India Green. Rahane was chosen to lead Mumbai in the 2018–19 Vijay Hazare Trophy competition in September of that year. He was appointed the captain of India C's team for the 2018–19 Deodhar Trophy in October 2018. He guided the squad to the championship game, when he scored a critical 144* to secure victory.
Ajinkya Rahane's Test Career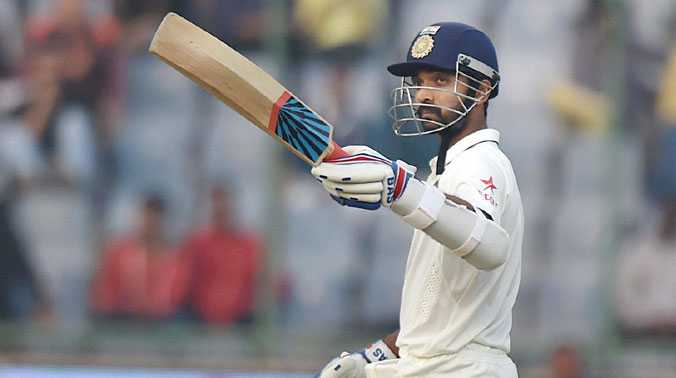 In November 2011, Ajinkya Rahane was chosen for the Test team to face the West Indies. Rahane spent 16 months with the team and saw seven players make their debuts while he was there. He failed to find his form in the series against Pakistan and England, and his limited-overs performance (ODI and T20I) during that time was below par. He averaged under 25 in both ODI and T20I cricket (in January 2013).

At the Border-Gavaskar Trophy match on March 22, 2013, Ajinkya Rahane made his Test debut against Australia at Delhi's Feroz Shah Kotla Stadium. Shikhar Dhawan, who had a brilliant debut in the third Test in Mohali when he scored 187, was the front-runner for the Delhi Test until he broke the knuckles in his left hand. Jaundice prevented Gautam Gambhir, who was chosen to replace Dhawan, from playing. Rahane's selection as an India Test player ended Mumbai's dry spell—the city hadn't produced a Test player for India since May 2007. Many questioned Rahane's capacity to withstand pressure and duplicate his home success at the international level after the game's two single-digit scores.

Ajinkya Rahane was a member of the starting lineup for India's opening game of its tour to South Africa, despite his performance in the inaugural game (2013–14). He scored 209 runs in the series while batting in the lower middle order, averaging 69.66 (including a 96 off 157 balls at Kingsmead, Durban), against a bowling attack that included Dale Steyn, Morne Morkel, and Vernon Philander. Rahane concluded the series as India's third-highest run scorer, but even before the series started, he was in the most dangerous situation of all.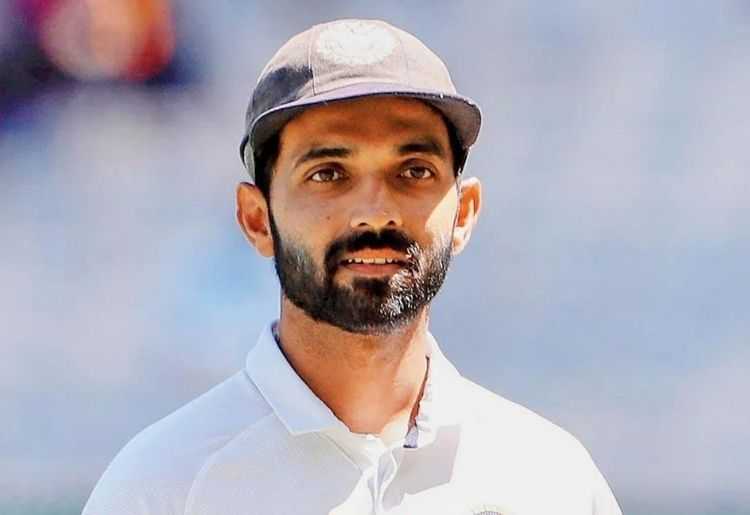 On February 15, 2014, Ajinkya Rahane scored his first Test century against New Zealand at Basin Reserve in Wellington, New Zealand. When Rahane entered the crease, India was in a precarious situation at 156 for 5, but by the time he left with 118 runs, India had taken control of the match and Brendon McCullum's infamous triple-century had rendered it meaningless. In 2014, Ajinkya Rahane participated in the Investec Test Series in England. Rahane beat out Rohit Sharma for a spot in the starting eleven thanks to his prior abroad achievements (in away Tests, Rahane averaged 61.83 with 299 runs in four Tests, including a century and two fifties). He supported his selection by scoring his second century at Lord's Cricket Ground during the second Test match. India was put in to bat by Alastair Cook on a green-top track, and after falling to 140 for 6 by tea, they were only saved by Rahane's century. Bhuvneshwar Kumar, who also added 90 runs for the eighth wicket and hit a crucial 36, assisted him. Rahane joined Sourav Ganguly, Dilip Vengsarkar, and Ajit Agarkar as the fourth Indian batsman to achieve a Test century in his debut appearance at Lord's.

Ajinkya Rahane participated in the Australian Border-Gavaskar Trophy in 2014–15. Rahane scored his third Test hundred during the third Test at Melbourne. He scored 399 runs in four innings, including a century and two half-centuries against the opposition's bowling attack led by Ryan Harris and Mitchell Johnson, the backbone of the bowling team that notably defeated the Ashes series 5-0 in 2013–14. Rahane set a new world record for the most catches in a Test match in the opening game of the 2015 tour of Sri Lanka with eight. He hit 126 in India's second innings in the second Test at PSS, Colombo, his fourth Test hundred, and India went on to win the match. He eventually climbed to his career-high position of 20th in the ICC Player Rankings.

In the 2015 Freedom Series, Ajinkya Rahane participated. Rahane became just the seventh Indian to join the exclusive club of twin centurions in a single test when he struck century in both innings in the fourth test match at New Delhi on a field where most batters found it difficult to score. Rahane reached his career-high test batting ranking of No. 8 on August 16, 2016.
As a result of Virat Kohli's injury in the fourth test against Australia in Dharamsala on March 25, 2017, Rahane became India's 33rd Test Captain. As the Test captain for India, he amassed 46 runs in his opening inning and a rapid 37 runs in his second inning. In August 2017, he achieved a century in Sri Lanka. He painfully failed in the rematch at home, scoring just 17 points in 5 innings. He was not in the starting lineup for the first and second Tests against South Africa in 2018 despite having an overseas average of 55. After Rohit Sharma struggled in both tests, the Indian vice-captain was reinstated for the third test, where his 48-ball effort in the second innings on a risky batting surface was important in ensuring an Indian victory. In Virat Kohli's absence, he led the Indian squad in the test match against the Afghan cricket team in 2018. Rahane amassed two half century during India's tour of England, including a match-winning 81 in the third test and a 51 in the fourth. Rahane hit two half century during India's subsequent tour of Australia, including a match-winning 70 in the Adelaide test and a 51 in the Perth test. He concluded the series with a total of 217 runs.

He made a century in the first Test of India's two-match series against West Indies in 2019, helping India win. He shared a significant century partnership with captain Virat Kohli in the second Test of the home series against South Africa, scoring a quick fifty in Pune. He and Rohit Sharma scored a 267-run stand in the third Test to win the game, bringing the side back from being 39 for 3. Rohit Sharma also scored his first double century in Test cricket. Rahane struck 86 from 172 deliveries while playing against Bangladesh in the first test match's first innings on November 15, 2019, going over the boundaries 9 times. His 21st test fifty in international cricket was now achieved. In February 2020, he was chosen for the Test eleven for a two-match series against New Zealand, but like the rest of the team, his batting performance fell short of expectations.

He replaced Virat Kohli, who was on paternity leave, as captain of the Indian team for the final three games of India's tour of Australia in December 2020. Rahane led India to an 8 wicket victory in the second test, scoring 112 in the first innings and 27* in the second, and was named player of the match. India won the fourth test in Brisbane after drawing the third test in Sydney, handing Australia their first Test loss at The Gabba in 32 years. Rahane helped India win the match by scoring a quickfire 24 runs off 22 balls in the second innings, and India went on to win the series 2-1. He scored 268 runs overall, averaging 38.28, to place third in the series. The critics and analysts gave him high credit for his leadership in leading India to one of their best Test series victories despite missing out on many first team players due to injuries and coming back strongly after losing the first Test.

Due to Kohli's rest, Ajinkya Rahane was named the Indian team's captain for the first Test match against New Zealand in November 2021. Rahane has led his team in 6 Test matches, with 4 victories and 2 draws. He was removed from India's starting lineup for the second test against New Zealand due to hamstring nigle. His inclusion in the starting lineup for the first two test matches of the South African tour, despite his lacklustre performance throughout 2021, drew a lot of criticism, especially since shreyas Iyer, who was benched, had scored a hundred on his debut and many urged dropping him after his golden duck in the second test. Rahane scored 136 runs overall during India's tour of South Africa in 2021–2022, although only one of those runs was a half-century. Although he played well in the Ranji Trophy in 2022, he was not chosen for the two-match home series against Sri Lanka, which forced him to sit on the bench five times in his test career.
Ajinkya Rahane's ODI Career
Ajinkya Rahane was able to gain a spot in the India limited-overs squad for the tour of England thanks to two consecutive centuries in the Emerging Players Tournament in Australia in 2001. In Chester-le-Street, he made his debut in replacing of opener Virender Sehwag against England. Despite Rahane's 40 runs at a strike rate of 90.90, a washout at Chester-le-Street prevented India from achieving their first victory of the 2011 summer against England.

Ajinkya Rahane performed admirably in both the first and second games of the series against England in England (the 2011 Nat West Series). On his second match of the latter tour, he made a 47-ball 54. Rahane's subsequently limited over matches against the West Indies, Sri Lanka, Pakistan, and England left much to be desired.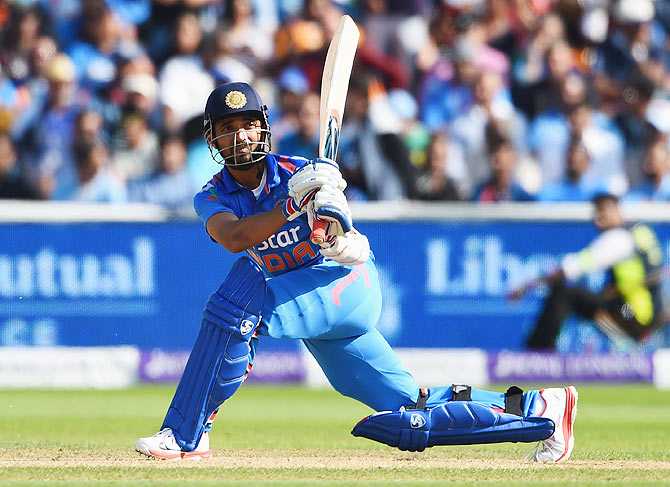 Ajinkya Rahane reached his second ODI fifty during the 2013–14 Asia Cup, but then he went through another rough patch. In his brief ODI middle-order career, Rahane has displayed indecision and occasionally struggled to strike a balance between defence and attack. With quick centuries against England (September 2014) and Sri Lanka (November 2014), he appeared at ease at the top of the order, but Rohit Sharma's second ODI double-century and a massive hundred against Australia at the MCG forced Rahane back to the middle order. Ajinkya Rahane only scored 208 runs, on average, from 8 games in the ICC Cricket World Cup that came after. Mahendra Singh Dhoni benched him for the second ODI against Bangladesh, however following the series, he was named captain of India for its ODI and T20I trip of Zimbabwe in 2015 when a backup squad was chosen. Despite the fact that Rahane only managed to score 112 runs in three matches—including just one half-century—India won the ODI series 3-0.
Ajinkya Rahane's T20 Career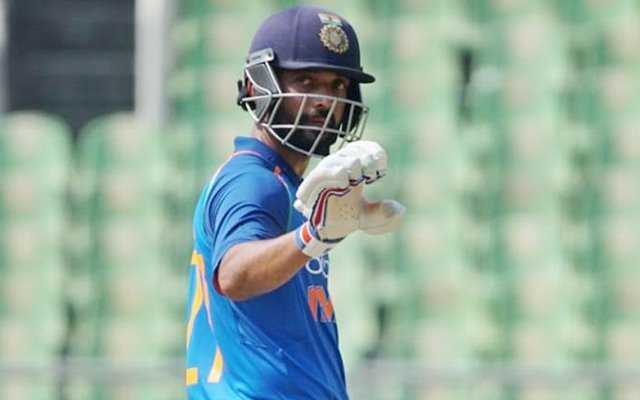 At the Old Trafford Cricket Ground in Manchester, Ajinkya Rahane made his India debut in a Twenty20 International matchup against England in August 2011. In this game, he scored 61 of 49 against an England assault that included Tim Bresnan, Stuart Broad, and Graeme Swann. Rahul Dravid, a former Indian captain, only played one T20I game in the encounter.

Ajinkya Rahane helped the Indian team go to the 2014 World T20 final. He had the opportunity to play against Australia after sitting on the sidelines for the previous three games, when he scored 19 runs. He scored 32 runs to help India get off to a strong start in the semifinal, and India went on to win the match. He also served as India's captain for the first and second Twenty20 International games against Zimbabwe, which India won. In those games, he scored 4 runs and 33 runs.
Ajinkya Rahane's IPL Career
Rajasthan Royals acquired Rahane for the 2012 Indian Premier League. He previously belonged to the Mumbai Indians team, but his opportunities were few. He subsequently attracted the attention of Shane Watson of the Rajasthan Royals, who had previously seen him make an 80-ball century in a session during the second innings of a three-day match against Australia A in 2010. Rahane will start the inning after Rahul Dravid and Watson purchased him from the Mumbai Indians. The opportunity to open the batting with Rahul Bhai allowed Rahane to express himself and demonstrate everything he had acquired over the years.

Ajinkya Rahane enjoyed a fruitful run with the Rajasthan Royals while playing under Rahul Dravid's guidance. He became well-known while playing for Rajasthan Royals in the 2012 IPL. In his opening encounter in the 2012 IPL against Kings XI Punjab, he blasted a game-winning 98, and against Royal Challengers Bangalore, he hit an undefeated 103. However, they lost by one run, therefore his 84 off 63 balls against the Delhi Daredevils went in vain. Rahane established himself as the first batter to achieve a century in the 2012 IPL and led Rajasthan Royals in run production. The Royals decided to keep him for the 2014 Premier League campaign. Rahul Dravid has received a lot of praise for the development of Rahane as a player over the years. Rahane, once a shy, long-format specialist, has developed into a player who can bat anywhere and in every format thanks to Dravid's guidance.

When Rajasthan Royals were suspended from the IPL for two years in 2016 and 2017, Ajinkya Rahane played for Rising Pune Supergiant. Rahane led RPS in runs scored during the 2016 campaign. When RPS captain Steve Smith was unable to play against the Delhi Daredevils in the 2017 campaign because of food poisoning, he captained RPS in that game.

Using a Right-to-Match card, Rajasthan Royals got Rahane back in 2018 for Rs 4 crore. On February 24, 2018, Steve Smith was named the Rajasthan Royals' captain. After the ball-tampering scandal against South Africa, Steve Smith, the Australian team's captain, resigned as the captain of the Royals. Rahane took over as captain of the Rajasthan Royals for the 2018 season. Smith was subsequently given a one-year cricket playing suspension.

Ajinkya Rahane made headlines in 2012 after scoring a fantastic century in the IPL. He was assisted in joining the international contests in the ensuing years. His 2018 season performance declined, and his strike rate was discussed. Due to this, he is no longer a member of India's ODI and T20I squads for international fixtures. Rahane played key crucial innings for Rajasthan during the IPL 2019 season. He also hammered a century against the Delhi Capitals, becoming the team's leading run scorer that year.Ajinkya Rahane was moved from the Rajasthan Royals to the Delhi Capitals in November 2019 in preparation for the 2020 Indian Premier League. He was kept on by the team for the IPL 2021 campaign. After some poor performances in the 2020 season, Rahane was, however, seldom ever included in any game for the 2021 season. He was purchased by the Kolkata Knight Riders in the auction for the 2022 Indian Premier League competition in February 2022.
Ajinkya Rahane's International Centuries
Twelve centuries—100 runs or more in a single innings—have been made by Ajinkya Rahane in Test games and three in One Day International (ODI) contests. At the Arun Jaitley Stadium in New Delhi, Rahane made his Test debut against Australia in March 2013. His highest Test score of 188 was against New Zealand in October 2016 at Holkar Stadium in Indore. Rahane played in his first One Day International in September 2011 at Chester-le-Riverside Street's Ground against England. In November 2011 at Cuttack's Barabati Stadium, against Sri Lanka, he recorded his highest score of 111. When playing in Twenty20 International (T20I) games, he has not hit a century.
Ajinkya Rahane's Controversies
Michael Vaughan
In one of the Cricbuzz videos, Michael Vaughan was seen conversing with Harsha Bhogle. Vaughan made it obvious that he was shocked that Rahane was being kept on the side. He claimed that a player would typically be asked to warm the bench after receiving many hard blows. Rahane, on the other hand, keeps playing on the side and exhibits the same bad behaviour repeatedly. He said that Dominic Sibley and Zak Crawley were kicked off the England team due to their lacklustre play. He anticipates the BCCI treating Ajinkya Rahane similarly. According to Vaughan, he shouldn't be maintained on the squad solely on his position or prior accomplishments.
Credit Controversy
In an interview, Ajinkya Rahane said that he was never given credit for the work he accomplished in Australia. Rahane believed that for all he accomplished in the year 2021, he deserved much more than he ever received. The right-handed batsman added that he frequently hears that his cricket career is over from people. However, he doesn't take such criticism seriously because he is aware of the things he has accomplished for India in red-ball cricket over the years.
Ajinkya Rahane's Net Worth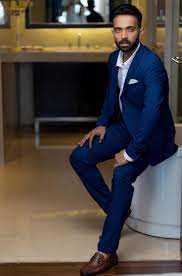 Ajinkya Rahane's net worth is $9 million US or 65 crore rupees, as of 2022. Ajinkya Rahane's primary source of income and wealth is cricket. Additionally, Mr. Ajinkya Rahane has a very high brand value and is the most well-liked athlete worldwide. Additionally, he receives a sizable income from the Indian Premier League and several international and national cricket matches (IPL). He also gets paid a considerable sum of money to endorse numerous brands.

In Ashwi KD, Maharashtra, Ajinkya Rahane is the owner of a lavish beautiful home. He also has a number of properties in real estate across the nation. Ajinkya Rahane's car collection is fairly modest. Ajinkya Rahane is the owner of several of the world's top premium vehicles. Ajinkya Rahane is the owner of the Volvo, BMW, and Audi Q5 automobile brands.One of the most well-liked and financially successful sports figures in India and other nations is Ajinkya Rahane. He has also made investments in a number of real estate ventures.
Ajinkya Rahane Awards
2007: M A Chidambaram Trophy for best Under-19 cricketer
2015: CEAT Indian Cricketer of the Year
2016: Arjuna Award
Ajinkya Rahane's Records
In Ranchi, Ajinkya Rahane set a rare Test record. Rahane has played 61 Tests and has never been run out, making him the first batter in history to have 200 partnerships without ever being a part of a run out. Neither he nor any of his partners have ever been run out.
Ajinkya Rahane creates history by being the first cricketer to grab eight balls in a single Test match. When he caught Jehan Mubarak off the bowling of Harbhajan Singh in the first Test against Sri Lanka in Galle, he tied the mark for seven catches held by Greg Chappell and Yajurvindra Singh.
Ajinkya Rahane is the 5th Indian Batsman to score centuries in each innings of a Test.
Ajinkya Rahane is the 9th Indian player to win the first test match as a captain.
Ajinkya Rahane is the 3rd Indian batsman to score a century on County Debut after Piyush Chawla and Murali Vijay.
Ajinkya Rahane is the 1st Indian 'Player of the Match of the World Test Championship.
Ajinkya Rahane is the 1st Indian to score a century in the World Test Championship.
On his debut at Lord's, Ajinkya Rahane became the fourth Indian batsman to record a Test century.
7 Amazing Facts about Ajinkya Rahane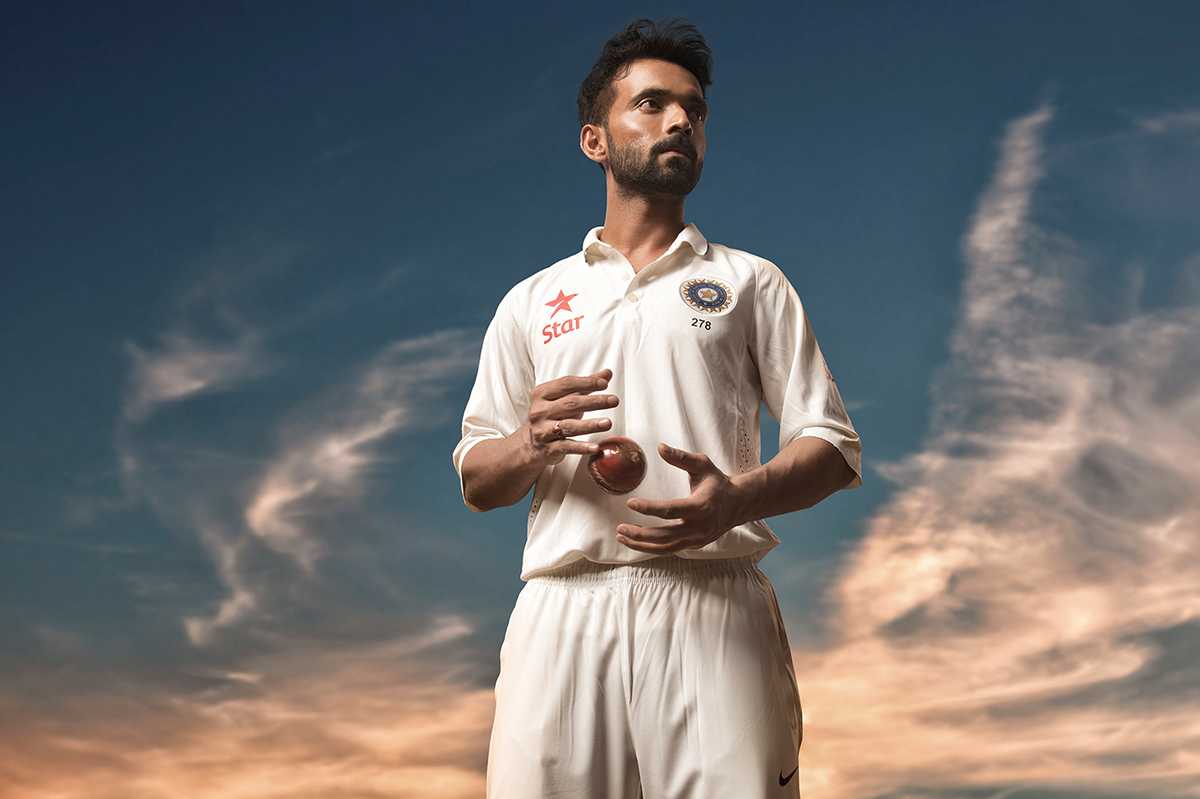 Ajinkya Rahane also pursued karate off the field and earned a black belt there. His polite demeanour may be a front for his violent inner self.
Ajinkya Rahane competed for India's under-15 team in a global competition in Dubai in 2002.
Ajinkya Rahane travelled to New Zealand with the India under-19 team in 2007. His tour colleagues included Ishant Sharma, Ravindra Jadeja, and Virat Kohli.
Ajinkya Rahane allegedly took three straight bouncers to the helmet while playing at Dombivili when he was 8 years old from a bowler who was three times his age. Rahane began to sob, but after a while, he got to his feet and hammered the same bowler for five straight boundaries.
Ajinkya Rahane is known to his friends and teammates as Ajju and Jinx.
Ajinkya Rahane is the first batsman to hit six fours in an over in a T20 match.
Owning an Aston Martin and a Lamborghini is Ajinkya Rahane's ultimate desire.
Ajinkya Rahane's Profile Summary
Highest Test score of 188 came against New Zealand at Holkar Stadium
Social Media
Frequently Asked Questions