WIN Live Video Call with Favourite Celebrity Enter the Contest Now!
Your entry has been submitted!
Mobile number already exists, you have already submitted your entry!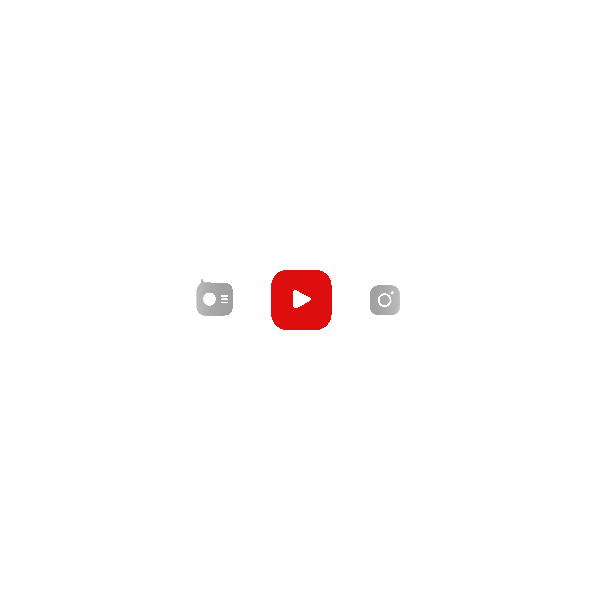 Mann Kee Awaaz Pratigya 2



remaining
Did you know? You can now book a personalised video message from your favourite characters of your loved TV Serial Mann Kee Awaaz Pratigya 2! Keep reading to know more about Mann Kee Awaaz Pratigya 2 cast, Mann Kee Awaaz Pratigya 2 OTT, watch Mann Kee Awaaz Pratigya 2 online, Mann Kee Awaaz Pratigya 2 Plot, Mann Kee Awaaz Pratigya 2 Instagram, Mann Kee Awaaz Pratigya 2 updates and more.
Mann Kee Awaaz Pratigya 2 Overview
Mann Kee Awaaz Pratigya 2 is an Indian Hindi Language drama tv show aired on Star Bharat on March 15. It was a follow-up to the Star Plus television program Mann Kee Awaaz Pratigya, which was telecasted in 2009.
Mann Kee Awaaz Pratigya 2 Channel and Timing
The show was aired on Zee Tv from the 15th of March till the 25th of August 2021. Mann Kee Awaaz Pratigya 2 is now available on Disney+ Hotstar.
Mann Kee Awaaz Pratigya 2 Detailed Cast
The show's star cast included Pooja Gaur as Pratigya Singh, Arhan Behll as Krishna Singh, Anupam Shyam as Sajjan Singh, Asmitha Sharma as Susmita Singh, Bhumika Gurung as Meera, Aalika Sheikh as Kesar Singh, Sachal Tyagi as Shakti Singh, Parvati Sehgal as Komal Singh Yadav, Ashish Kapoor as Adarsh Yadav and many other supporting casts.
Mann Kee Awaaz Pratigya 2 Detailed Crew
The serial was created and produced by Rajan Shahi under the production house Director's Kut Productions. Directed by Neeraj Pandey, developed by Pearl Grey, and written by Shanti Bhushan, the story is by Pearl Grey, Lakshmi Jayakumar, and Anshula Mathur.

Mann Kee Awaaz Pratigya 2 Shooting Location
The serial was shot in Prayagraj, Uttar Pradesh India. The direction of the show depicted the scenic beauty of Prayagraj which justified the script with the beauty of the location.
Mann Kee Awaaz Pratigya 2 Plot
After nine years, Pratigya is now a well-known public prosecutor in Prayagraj. The Thakur family now leads a peaceful and content life after giving up all illicit activity. Samar and Girish, the sons of Shakti, are ferociously envious of Garv. They imprison him in a vehicle, and as it veers off the road, it hits Balwant Tyagi's small son. Although Garv informs Krishna, they both keep it from Pratigya. Balwant, who is deeply saddened by the loss of his son, seeks retribution against those responsible. Pratigya is hired by Balwant to represent him in the court case involving the death of his kid. In other places, Krishna tries to suppress the facts from the family and delete any proof that can endanger Garv.
When Pratigya fails to gather proof and ruins her Holi party, Balwant becomes restless. Balwant is confronted by Sajjan Singh, who orders him to respect his boundaries. On the other hand, Aadarsh, a friend of Krishna's who will fall in love with Komal, is introduced. Pratigya's drink is spiked by Krishna, forcing her to say crucial facts. Later, Krishna orders one of his associates to assume full responsibility, but this strategy is unsuccessful.
Additionally, Balwant accuses Shakti of killing his son. Pratigya quickly finds out about Garv's accident and informs the family that they should not have kept it a secret as it was only an accident and not a murder. After Pratigya vows on Garv nothing will befall unto him, Krishna accepts her word. Later, Pratigya, Krishna, and Garv visit the court to inform them of Garv's situation. The judge then informs Pratigya that because he is just seven years old, it was considered an accident.
Krishna would nonetheless be detained for a short period of time for messing with the evidence. Komal slaps Pratigya and assigns responsibility for her husband's incarceration to her. He is then taken into custody and bids farewell to Pratigya and his family. Krishna is soon informed to be in the hospital by Sajjan. When they get at the hospital, Krishna is kept alive.
After a few days, Krishna is released from the hospital, and the Singh family decides to move to a farm in order for Krishna to heal quickly. Together with Komal, Thakurain creates a scheme to eject Pratigya from the Singh home. Her juice taints Pratigya. Meera, a new girl, is presented. However, Pratigya's condition is progressively getting worse. She stumbles on her anniversary. She asked doctors about it, and they told her she has blood cancer and will pass away shortly.
Meera, on the other hand, begins to feel something for Krishna. Pratigya begins looking for a suitable marriage for Krishna and a mother for her children on the recommendation of Thakurain. Thakurain devises a scheme to split apart Krishna and Pratigya as well as Komal and Aadarsh after learning of Komal's passion for Aadarsh. As planned, Thakurain confines Pratigya and Aadarsh in a room after Pratigya tells Aadarsh she has blood cancer. Pratigya is discovered by Krishna in Aadarsh's chamber, just as Komal was ready to strike her. However, he stopped her and declared that he trusted her more than he did himself before he left. Meanwhile, Komal threatens Thakurain, saying that if she does not permit her to marry Aadarsh, Thakurain will kill Pratigya. Adarsh does not accept his love for Komal to her.
In addition, Pratigya calls Krishna a stupid goon and Aadarsh and Pratigya are married. In order to make Pratigya envious, Krishna vows to despise her for the rest of time, burns her possessions, and marries Meera. According to the reports, Thakurain is poisoning Pratigya because she doesn't have cancer. When Krishna finds out, he ends all of his interactions with Thakurain and departs with Pratigya. They come into a hazardous collision while driving. Everyone assumes Pratigya is deceased.
What follows is a series of revelations, drama, betrayal and everything in between which makes this a perfect entertainment to watch with the family. The show ended on 25 August 2021, after airing 118 episodes in total.
| | |
| --- | --- |
| Director | Neeraj Pandey |
| Music By | Paresh Shah |
| No. of Seasons | 1 |
| Production Company | Director's Kut Productions |
| Start Date | 15 Mar 2021 |
| Content Location | Prayagraj, Uttar Pradesh |
| Country of Origin | India |
| Genre | Drama |
| In Language | Hindi |
| Producer | Rajan Shahi |
| Name | Mann Kee Awaaz Pratigya 2 |
| Mann Kee Awaaz Pratigya 2 Character names | Mann Kee Awaaz Pratigya 2 Actors real names |
| --- | --- |
| Pratigya Singh Thakur | Pooja Gor |
| Krishna Singh Thakur | Arhaan Behll |
| Sajjan Singh Thakur | Anupam Shyam |
| Sumitra Singh Thakur | Asmita Sharma |
| Meera | Bhumika Gurung |
Frequently Asked Questions