Rakhi Sale 50% OFF
Get 50% discount on all Tring Bookings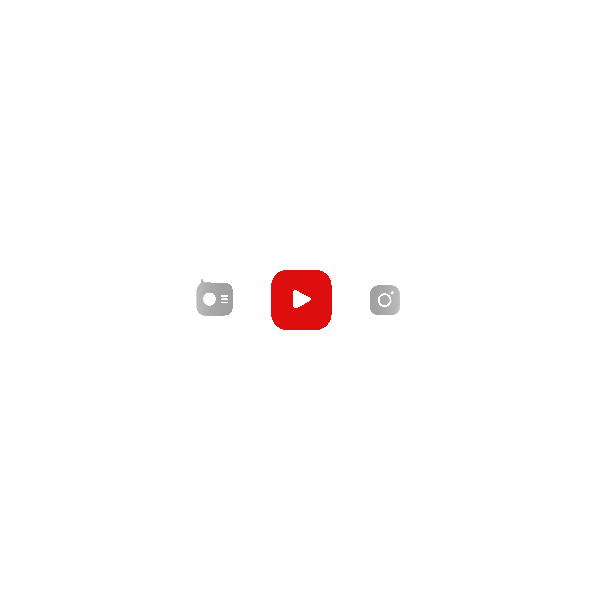 remaining
Did you know? You can now book a personalised video message from your favourite characters of your loved movie Haider! Keep reading to know more about Haider cast, Haider plot, Haider OTT, watch Haider online, Haider Instagram, Haider updates and more.
A 2014 Hindi-language drama film titled Haider was written, produced, and directed by Vishal Bhardwaj. Siddharth Roy Kapur and Basharat Peer also contributed to the project's production. In addition to Kay Kay Menon, Sumit Kaul, Shraddha Kapoor, Ashwath Bhatt and Irrfan Khan playing important roles, it stars Shahid Kapoor, Tabu, and Irrfan Khan in the key roles.
Haider is a contemporary rendition of William Shakespeare's tragedy Hamlet, and it is set in 1995's insurgency-plagued Kashmir wars and disappearances of civilians. Additionally, it is based on the memoir Curfewed Night by Basharat Peer. In order to learn more about his father's abduction, Haider, a young poet and student, travels back to Kashmir during the height of the conflict. However, he soon finds himself drawn into state politics. After Maqbool and Omkara, Haider is part of Bhardwaj's Shakespearean trilogy.
To the dismay of his wife Ghazala, who is concerned about his loyalties, Hilaal Meer offers to perform an emergency operation on Ikhlaque, the head of a pro-separatist military cell, during the conflict in Kashmir that lasts through 1995. To avoid detection, he does it in his home. The following day, Hilaal is charged with harbouring terrorists during a military operation. At his house, there is a gunfight that results in the death of Ikhlaque and the removal of Hilaal for questioning. The doctor's home is then blasted to eliminate any further militants who may be hiding there.
Later, after graduating from Aligarh Muslim University, Ghazala's son Haider comes to look into his father's disappearance. When he arrives, he is shocked to see Hilaal's younger brother Khurram singing and joking with his mother. With the aid of his longtime girlfriend Arshia Lone, a journalist whose father, Pervez, is an Indian Officer in the army, he starts looking for Hilaal at various police stations and jail facilities after being perplexed by Ghazala's actions.
In Kashmir, winter has arrived. Haider starts to lose hope as a result of the growing intimacy between Ghazala and Khurram and the fact that he is still unable to locate any clues. Arshia, on the other hand, meets Roohdaar, a total stranger, who asks Haider to get in touch with him so he can learn more about his father's disappearance. Roohdaar, a member of a Pakistani separatist organisation, recounts that Khurram's counterinsurgency force imprisoned both Hilaal and him in a detention cell. In order to fulfil Hilaal's last wish for Haider to get revenge on Khurram for his betrayal, the group had both Hilaal and Roohdaar executed. However, Roohdaar survived and is meeting Haider today.
Haider is devastated and furious, and he starts acting strangely. He shaves his head and holds public protests against the government. In spite of knowing the truth, Haider is troubled by Khurram's assertion that Roohdaar was accountable for Hilaal's death. He confides in Arshia about his predicament and exhibits the revolver that was handed to him to kill Khurram. Arshia then confides in Pervez about Haider's behaviour. Pervez then relays the information to Khurram, who therefore orders the institutionalisation of Haider during the ritual of officiating his wedding to Ghazala.
The next morning, Haider gets ready to kill Khurram but morally decides against it when he notices that Khurram is praying. Pervez catches him and has him put to death. Haider's kidnappers, the Salmans, who were formerly his pals but turned informants for Pervez while he was abroad, are brutally murdered after he escapes and kills both of them. He gets in touch with Roohdaar, who proposes that he go to Pakistan to prepare for the military. Haider contacts Ghazala to let her know that he is crossing the border, but Ghazala meets with him in the ruins of their ancestral home before he departs. On the day of Hilaal's arrest, she confesses telling Khurram that there were terrorists in her house, but she denies knowing at the time that Khurram was Pervez's informant. When Pervez learns of Haider's whereabouts, he goes to the house to kill him, but Haider kills Pervez first and flees.
When Arshia finds out that her lover killed her father, she suffers from emotional stress and ends her life. In the meantime, Ghazala phones Roohdaar after discovering his phone number in Arshia's diary. Haider travels to the cemetery where Hilaal was interred in order to be picked up. However, he notices a funeral in the area and understands it is for Arshia. He goes against his managers' orders and stops the procession, which sparks a confrontation with Arshia's brother Liyaqat and results in his death. When Khurram and his men arrive at the residence, they start a gunfight that results in the deaths of the majority of Khurram's men.
Roohdaar drops Ghazala off at the residence, where she begs Khurram for a chance to convince Haider to give up. Haider is still adamant about getting even, but Ghazala cautions him that getting even just breeds more revenge. She says goodbye to him and heads back to Khurram's soldiers, where she detonates a suicide vest Roohdaar had given her. When Haider prepares to execute Khurram after his men are slain and he is seriously injured, he is reminded of Ghazala's farewell advice to refrain from retaliation. In spite of Khurram's requests for him to kill him, he leaves the explosion scene.
Haider was a critical and commercial success, earning close to 100 crores at the box office. It was praised for its beautiful adaptation of the play Hamlet and for showcasing the plight of Kashmiris. It also won several awards, including the People's Choice Award at the Rome Film Festival and a few National Awards.
| | |
| --- | --- |
| Director | Vishal Bharadwaj |
| Music By | Vishal Bharadwaj |
| Production Company | UTV Motion Pictures, VB Pictures |
| Start Date | 02 Oct 2014 |
| Awards | People's Choice Award at the Rome Film Festival and National Awards. |
| Content Location | Kashmir |
| Country of Origin | India |
| Genre | Drama |
| In Language | Hindi |
| Producer | Vishal Bharadwaj, Siddharth Roy Kapur |
| Name | Haider |
| Haider Character names | Haider Actors real names |
| --- | --- |
| Haider | Shahid Kapoor |
| Arshia Lone | Shraddha Kapoor |
| Ghazala Meer | Tabu |
| Khurram Meer | Kay Kay Menon |
| Dr Hilaal Meer | Narendra Jha |
Read more
Frequently Asked Questions