Change the Traditional Way of Gifting With India's Largest Celebrity Shout Out Platform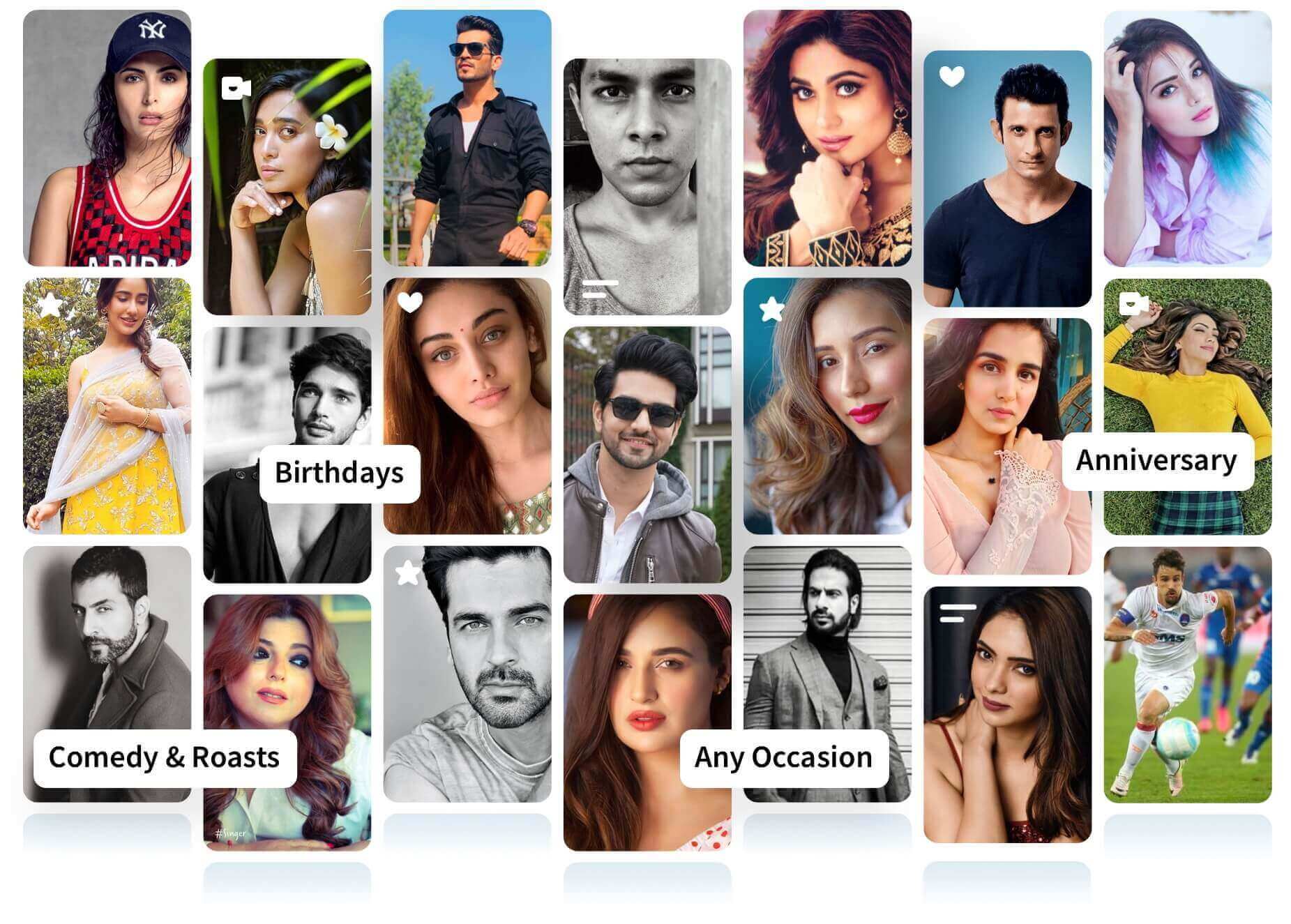 Throughout the year, there are various occasions when we are gifting some or the other thing to our loved ones. Gifts are beyond their materialistic attributes; they show love, care, and affection for the other person.

When gifting as a tradition started, it must have meant that family members were supporting each other financially and emotionally too. That is why it used to include money, jewelry, and other valuable items. In recent times though, gifting has taken a completely new form. Gradually, people have started opting for more items that would be useful for their lifestyle than come in handy as an investment. Minimalistic gifting has also taken a lot of popularity in today's day and age. It means that you associate a special message with every mundane item and create a special memory out of it for your loved ones.


A New Gift For Your Loved Ones
With modern ways of gifting your loved ones, there is a very unique gift idea that has come up in recent times. It is a celebrity happy birthday shout out. You can surprise someone by gifting them a birthday wish from their favourite celebrities. Tring provides you with the opportunity to request a video wish on your birthdays and other special days from the celebrities of your choice. Tring birthday shoutouts are a great way of making someone feel special. It's a new way of gifting – that is surprising, very personal and extremely novel. Let us see what a celebrity happy birthday shout out would mean to a fan.
Why Do Happy Birthday Messages From Celebrities Mean a Lot?
Celebrities and their fans share a special kind of relationship. With the emergence of social media, celebrities keep their fans updated about their life and everyday activities. Hence, in such times, getting a wish from celebrities would mean a lot for the person you are gifting it to. Here is why:
• Celebrities are integral parts of our life. Especially after they share a close relationship with their fans on social media. It seems easy to connect with celebrities now.
• Gone are the days when people used to find celebrities attractive only because of their glamour. People now look up to celebrities as role models too.
• Many celebrities have shared their stories of hardship and passion to become successful through social media accounts. People who find it relatable, find a special connection with the celebrities and, hence, it can mean that they get inspired by those celebrities.
• Celebrities endorse and appreciate talents that their fans showcase. With the kind of reach they have, they help their fans get recognition.
This clearly shows that the relationship between fans and celebrities has moved forward from when they were purely romanticised with no real relationship. It has made the connection more human. When a celebrity-fan connection has evolved so much, it would mean a lot more for fans to have their favourite celebrity wish them on their birthday. Hence a celebrity Happy Birthday shout out would be the perfect gift to give to anyone.
How To Gift Someone Happy Birthday Messages From Celebrities?
To gift someone a Happy Birthday message from their favourite celebrities, one would ideally have to contact the celebrities and request a video. But this is a lengthy, time-consuming, and uncertain way of going about this. Amidst their busy schedules and because of the number of people trying to contact them daily, your message might go unnoticed. But do not worry, Tring is here to rescue!
Tring is a platform that offers you one-of-a-kind service. Through this website, you can make requests for birthday messages, anniversary messages or any other key milestones, from your favourite celebrities.
To book your personalised video message by a celebrity, follow the steps given below.
The very first step towards getting this special gift is that you have to make an account on Tring. You will have to sign up on the website using your email ID or phone number.
While creating the account, it will also ask you for basic information like your gender, date of birth, email ID, and location. This helps the platform understand you better.
On Tring, you can follow celebrities that you want to shout outs from or wishlist them. The platform hosts a panel of celebrities coming from various regions, genres and not just the entertainment industry. You can choose from the celebrities of your choice to get yourself a shoutout on your birthday or gift one to someone else.
You can make a request to a particular celebrity for a video message or video wishes. It will get approved depending upon the availability of the celebrity and other pending requests.
The last step to book your video is to make the payment (card, wallet, net-banking). Only after the payment is made, will your video request be confirmed. Once your payment is successful, you will get a receipt of the same, which is the confirmation that you will get your video message on your desired day.
There are some kinds of gifts, which you cannot actually hold in your hands but they take up the biggest place in your heart. A Tring birthday shoutout or anniversary shoutout can actually turn into one such gift for someone. So, without thinking too much, log in to Tring and gift someone a personalised video message from celebrities.