Claim Your FREE Celebrity Shoutout
✕
Claim Now!
Finally, the wait is over! The season of Lights and Togetherness, Diwali is here!
We all want our festive celebrations to get better and more unique with each passing year. Let's admit it, the repetitiveness of the celebrations can get boring after a while, right? On the other hand, people make the celebrations much more enjoyable. Family members, relatives, friends, and our loved ones are the ones who make it better. But how about celebrities being a part of your Diwali Celebration? We know it is surprising, but yes, it is possible.
Interacting with a celebrity has never been easier, and having them as part of your festivities is a precious experience, isn't it? Tring is a website that allows you to quickly connect with celebrities at any time of the year. There are several celebrities, ranging from Instagram influencers to TV stars to well-known sports personalities.
Then check out the below suggestions on how you can include a star (probably your favourite star) in your Diwali celebrations!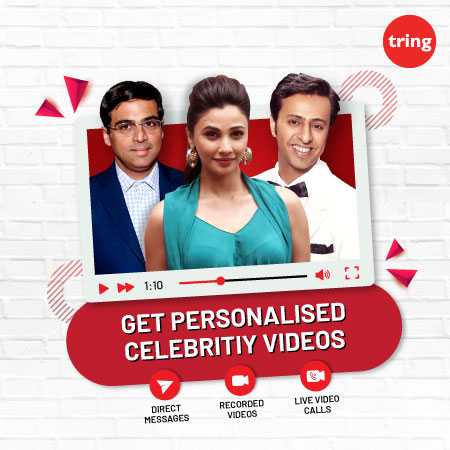 Flaunt in front of your guests with a Live Video Call from a Celebrity!
YASS! That's right, your favourite celebrity can now greet you and your guests with a Happy Diwali wish and engage in conversation with you. On www.tring.co.in, you can effortlessly book a live call with your favourite celebrity.
So, what's next?
The celebrity makes a video call to you! And while everyone is celebrating Diwali at home, you can talk to the celeb on the live call. Thus making your Diwali a lot more exciting!
Brag about your personalised video message from a celebrity even after Diwali
This Diwali, your favourite celebrity will send you a personalised video message. Yes! You can even have the wishes made specifically for you or your loved one! Isn't that something you'll remember for the rest of your life?
Do you want to know what the best part about Celebrity Personalised Wishes is? You can send it to anyone! It doesn't matter if you're far away or close by.
It is the ideal gift for someone who lives far away. When it comes to long-distance relationships, this is the perfect gift. Are you a sister who lives in a different country than your sibling? Surprise your sister by gifting her a video message from a celebrity she adores! They'd be extremely grateful and cherish this gift for the rest of their lives.
Best part? Hassle-free Delivery.
There is no additional shipping cost. No Pincode. No postal service is involved. Everything will be done through the internet. This is, in a sense, a tension-free gift. Nonetheless, it's a gift that will be remembered for a long time.
Be a Boss! Make a Celebrity slide into your DM first.
While the world slides into your favourite celebrity's DM, Get them to slide into your DM. Be the Thug! Let the celebrity send you a Diwali message on your social media. Best part? The message can be personalised!
You may even get them to send DMs to your friends and relatives. It's time for you to surprise them with a message from the celebrity they've been stalking all day! Tring has over 8000 celebrities. Instagram influencers, movie and television stars, sports personalities, and more!
All it takes is one lovely personalised message to make your loved one fall even more in love with you!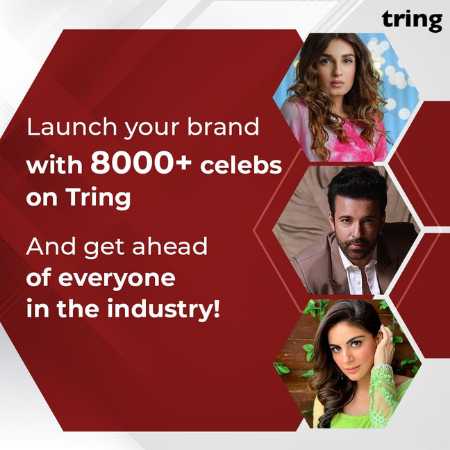 Have a Diwali sale in your shop? Let a celebrity promote it for you!
Do you have a shop of your own? Do you have a Diwali sale in your shop? Here's the best way to promote it! Let a celebrity be the face of your Business. You can now get any to promote your business now! Celebrities range from Instagram influencers to Actors and Sports personalities. Easily promote your business through celebrities to the right and larger scale of audience. Check out Tring for Business NOW! And thank us later, Okay? Okay.
These are some ways in which you can interact and involve with celebrities on this Diwali! From talking to them live to getting them to promote your business, we've covered it all! And like we said, Banao yeh Diwali Sitaaron wali!