You've suddenly realised that Raksha Bandhan is around the corner and can't figure out what to get your sibling? Don't worry, we've got you covered! It's almost impossible to keep up with these important dates and be on top of it all. So, we're here to make this journey to the perfect last-minute Raksha Bandhan gift ideas smooth one for you! Fasten your seatbelt's, because we've clubbed together some raksha bandhan gift ideas of our best recommendations for this Rakhi. They're easily accessible as well, so no one's going to find out that it's a last-minute quick gift! (Yeah, you can thank us later!)

Here are 5 of our top favourite last-minute Raksha Bandhan gift ideas that will not look like they were last minute
A DIY photo frame
There's no doubt that when it comes to pictures, siblings have some gold collected over the years and now's the time to put it to use! Take out a few of your favourite or embarrassing pictures together and clip them to a string inside the photo frame along with a rakhi on the top. There you have it! A thoughtful raksha bandhan gift ideas that is handmade so it adds a personal touch making it extraordinary!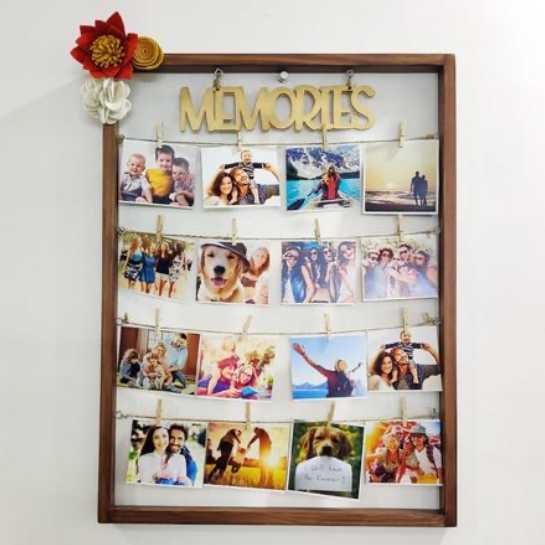 A personalized video message from a celebrity
This is the easiest one on the list. You can reach out to your sibling's favourite celebrity through tring and get a personalized video message from them. All you need to do is visit www.tring.co.in and select the celebrity of your choice. You can personalize the message you wish to convey and complete the booking! No one's going to think it's last minute and even if you gift this later, no one's going to complain about it for sure!
Gift a tree
These gift ideas for Raksha Bandhan sounds a little weird but it's the sweetest gesture underlying a very strong message. You can get a tree planted on behalf of your sibling and gift them the certificate to prove the same. Just like your bond, this gift will grow stronger with each passing day. You can even plan a visit in the coming years if that's something they'd like.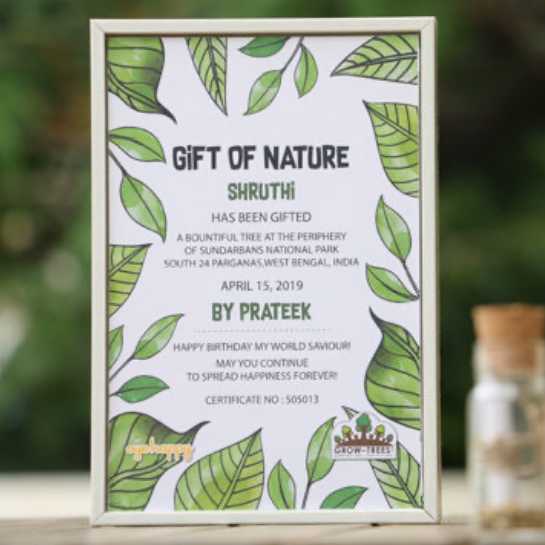 A personalized self-care hamper
After years of living together, we know their likes and dislikes and now is the time to put it to use! Visit your nearest grocery store and pick up some of their favourite self-care products and favourite snacks and throw it into a hamper along with a little note telling them how much they mean to you. No one would even guess you just got it a day before! As this will be the best gift ideas for Raksha Bandhan.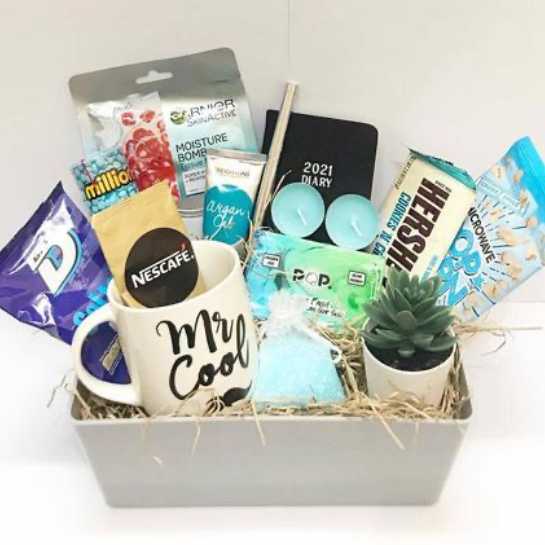 A live video call with their favourite celebrity
This is something top-notch on the list and if you're wondering how to do it, we're going to guide you. Tring brings you a unique opportunity to chat with your favourite celebrities on a live video call. You just need to log on to www.tring.co.in and book your live video call with celebrities of your choice! This one is a solid winner, so go get booking!
We all love and appreciate our siblings and all the little things they do for us. Raksha Bandhan is one day of the year where an opportunity to make them feel special comes our way. And although life can get busy and tiring, these small occasions are what add all the glitter to a dull day. So, we've done the difficult part for you, select your gift idea or even club a few together and make them feel loved this Raksha Bandhan.