Brother's Birthday? Get A Personalised Video Message Gift From His Favorite Cricketer!
If your brother is the biggest fan of cricket, let's gift him personalised birthday wishes from cricketer he loves the most.

Brother's birthday is an event to showcase all your love and care towards him and get enthusiastic about the day. You are pretty excited every year about it and making it unforgettable. Also, you have started preparing a month ago to make sure everything works flawlessly and according to what you have planned. Because what matters to you is his happiness. So, why not give him something he hasn't ever predicted this time. Why not just gift his joy in the shape of a video message from his favorite celebrity cricketer? Brother Birthday wishes from cricketer will be the best and out-of-the-box gift for your cricketer brother. Tring will help you with it so that you can make your brother feel happy all day. Birthday wishes from cricketer will make his day extra special, and he will thank you every day for it.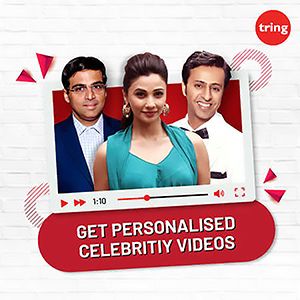 Tring is a vast platform where you can ask for a beautiful message video from the cricketer of your choice. Birthday wishes from cricketer that your brother adores will surely make his days and mostly his year too. If your brother is a cricket fan, you must go for the Tring. Get the birthday gift for brother and make his day unforgettable. The birthday wishes from cricketer will be the best gift for him, and he will be the happiest person in the world.
List Of Cricketer are listed on Tring, choose them and have the birthday wishes for brother from the cricketer.
Unmukt Chand
Unmukt Chand is a handsome, young, and hardworking cricketer who is also the captain of the beautiful city Uttarakhand. He has a huge fan following, and he has a fantastic story about him, where he has even told the world about it in the form of writing his book in the name of ' The Sky Is Limit- My Journey to the World Cup.' And like many others, if your brother is also a massive fan of Unmukt Chand, just book him and have the best birthday gift for him. Birthday wishes from cricketer will spark the day and make your brother the happiest person.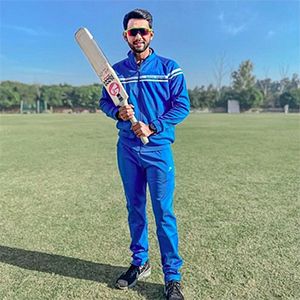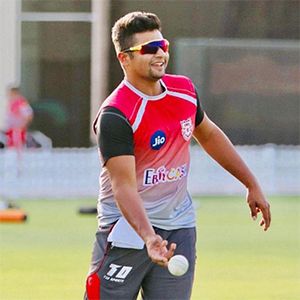 Sarfaraz Khan
Sarfaraz Khan is the youngest player who played IPL at 17. He is very passionate about cricket and loves cricket from the bottom of his heart. And it can easily be witnessed while he plays his matches. If your brother is a fan of Sarfaraz Khan, then book your Tring now and have a personalised video message gift from him and let birthday wishes for brother be cherished.
Salil Ankola
Salil Ankola was a right-arm fast bowler who commonly raised the bowling for Maharashtra in first cricket. He has a huge fan following because of his cricketing skills, personality in Big Boss, and his fearless dare behavior in khatron Ke Khiladi. If Salil Anokola is the role model of your brother, then book your Tring now and surprise him with birthday wishes from cricketer he loves the most.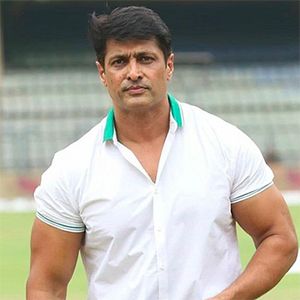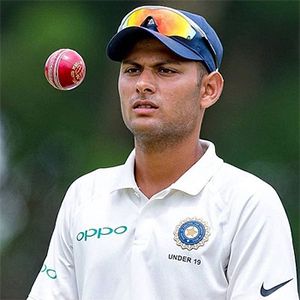 Harsh Tyagi
Who doesn't remember one of the most fun matches where Harsh Tyagi took six wickets for 38 runs from his ten overs. He was the best and well-deserved to win the man of the match trophy. He is also gathering many fans through his social media, and if your brother is one of them, don't even give a second thought then book your Tring now. Birthday wishes from cricketers like him will make him emotional and memorable.
Ankit Kumar
Ankit Kumar made his first debut from Haryana, and in his first match itself, he made his vast name and achieved a great fan following. So, if your brother is a hardcore fan of him, then birthday wishes for brother by Ankit Kumar will make his birthday the best.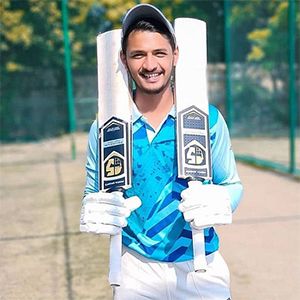 There are many more names listed on the website of Tring. You can look for more options and book the best birthday wishes from cricketers.

How to get the birthday wishes for brother from his favorite one?

The first step to getting birthday wishes for cricketer brother is to create an account on Tring.

Once the account is created, select your brother's favorite cricketer available on the Tring platform.

Later, when you have selected the cricketer you want to request for birthday wishes, you need to fill in some details about yourself such as date of delivery, relationship, message, and Email address.

And then, once you are done with filling in details, you are almost accomplished with the booking.Now time for the final step, that's the payment. As soon as your payment is complete, you will get a verification message or a receipt. After that, it means that you will surely get your birthday wishes for brother from the cricketer you have picked.

Personalised video birthday wishes from cricketers will amaze your brother, and he will be shocked after the gift you present to him. You can make it memorable by using creativity to show him the video.