8 Unique Holi Gifts For Your Parents in 2022
The beauty of celebrating holi is that everyone loses their special personality, and all characters are washed away in the sharded water of Holi. People are soaked in colors and lose sight of any difference of age, class, or cast as they gather to celebrate this festival of colors with tremendous energy and positive, energetic vibes. People exchange holi gifts to express love with their loved ones on this day. If you're looking for Holi gift ideas for parents or any loved ones or Holi return gift ideas, keep scrolling to find the best choices!

The festival of colors is just near the corner, so there's a lot of joy in the air. Holi is celebrated on a full moon in March and is characterized by energetic shades– these shades of delight fill our lives with satisfaction to the core of our souls.

You just need a reason to gift your parents, and holi is one of the days to make your parents feel that here comes the festival of joy. Not only for parents but also your uncle, aunty, or your siblings. You might get many sites online that have a great option of holi gift hamper. You can choose something which matches your ideas of holi gift. It is even wonderful gifts for a Birthday gift for mother and also a Birthday gift for father to plan it out correctly and make the memorable day of their life.
Here are eight creative holi gift ideas for parents that might help you get the best gift for parents
Personalised Video Message from their favorite Celebrity From Tring
You can reserve a Tring from an admiring celebrity they loved and receive a personalised video message from them. Tring is a platform for connecting with and inviting your parent's favorite celebrity to their celebration. Tring's list has nearly 10,000 stars. It provides three services: personal video messages, video calls, and Instagram direct messaging. One of Tring's benefits will be a one-of-a-kind Holi Gift for parents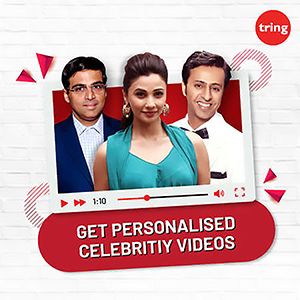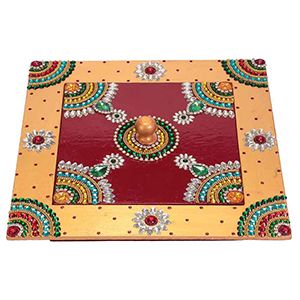 Handmade Dry Fruit Box
A box full of different dry fruits makes an excellent Holi gift. The dry fruits come in beautiful packages, including signature boxes, designer boxes, and many others. The recipient will remember this gift for a long time. You can make this holi gift creative by a small chit in the box of thanking them and appreciating them for everything they have done for you. It would be great to decorate the box by yourself. It will give an emotional touch to it and undoubtedly be loved by them.
Your parents have always made a reason to gift, and now you make every festival bless your parents. Handmade Dry Fruit Box is a fantastic holi gift ideas for parents. So, are you ready to use your creativity and make a dry fruit box for your parents?
Bake a Colourful Hoil Cake
Every Festival should start with something sweet, and nothing beats a super delicious cake you make. A delicious cake will make your Holi even more memorable for your parents if you bake it. You can also courier the cakes to people you can't see this Holi. Your gesture will bring them closer to you and be appreciated by them.
Now, talking about your parents, they would be happy if you made such a cute gesture on holi and gave them a sweet, colorful cake baked by you as a holi gift.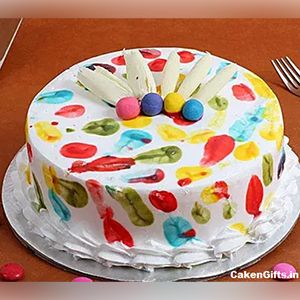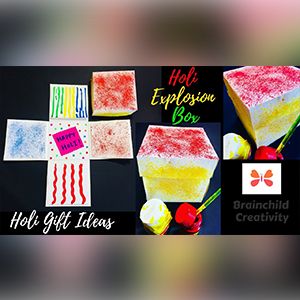 Holi Explosion Box
Memories are meant to be treasured, and reliving them during the vibrant festival of Holi is simply heartwarming. Allow your parents to unbox happiness and cherish memories by viewing the colorful photographs that have been placed decoratively in the photo explosion box. You have the option of having this photo box designed by any online website or displaying your creativity! I believe that your parents would love such a happening holi gift and they will thank you for such kind of gifts.
Ticket of Holi Festival
In India, holi is celebrated on a large scale; you can take them to a beautiful holi festival and let them enjoy the holi with you. Celebrating holi with you in your way will make them feel happy and surprised. So, book your tickets now and gift them access to the holi festival as a holi gift. The experience given by you as a holi gift would make them happy.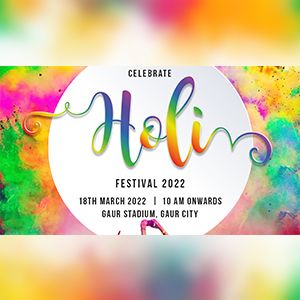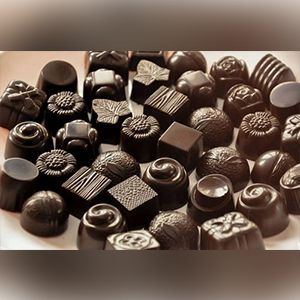 Homemade Chocolates
Chocolate is the best holi gift ideas for parents or to give to loved ones who are not present on holi. No matter the occasion, Chocolates never go out of style and are always adored by the recipients. Choose from a wide variety of luscious and branded chocolates, such as Dairy Milk, Ferrero Rocher, and others, or you can go for personalised handmade chocolates with a Holi theme.
Greeting Card
Greeting cards won't be boring or usual if you make it. Greeting cards are excellent handmade Holi gift ideas for parents and friends. You can draw or doodle and create personalised greeting cards for your loved ones if you are artistic. You can even make greeting cards for free by using applications and websites that allow you to design cards. Create it with these tools and have it printed. This Holi brings back the tradition of exchanging greeting cards. I am sure your parents will keep this greeting card always next to them.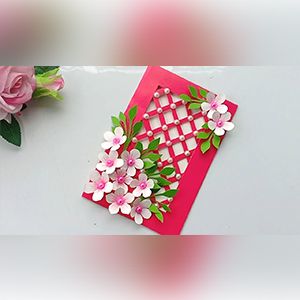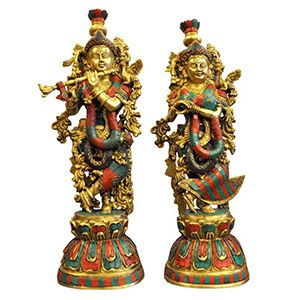 Idols and Statues
You can even give Lord Krishna, Shiva, Ganesha, and other Gods gifts to your loved ones. Holi gift ideas for parents can provide idols with Gods on any occasion, not just Holi. During Holi, you can also give statues as gifts.
Holi, the favorable and cheerful festival, will undoubtedly bring you joy. What's more, you need to get the best holi gift ideas for parents and loved ones and surprise them. So, start exploring the vast collection of Holi Gifts that includes overload happiness, delightful, colorful, and thoughtful online Holi Gifts to shop and wish loved ones a Happy Holi.

So, I hope my suggestion on Holi gift help to get the best one for your loved one. You can add more stuff such as organic colors, a holi t-shirt, and more sweets. Play around but safe — happy Holi to you and your family..