Yesha Rughani TV Serials Birth date Biography Net Worth Fashion Stylist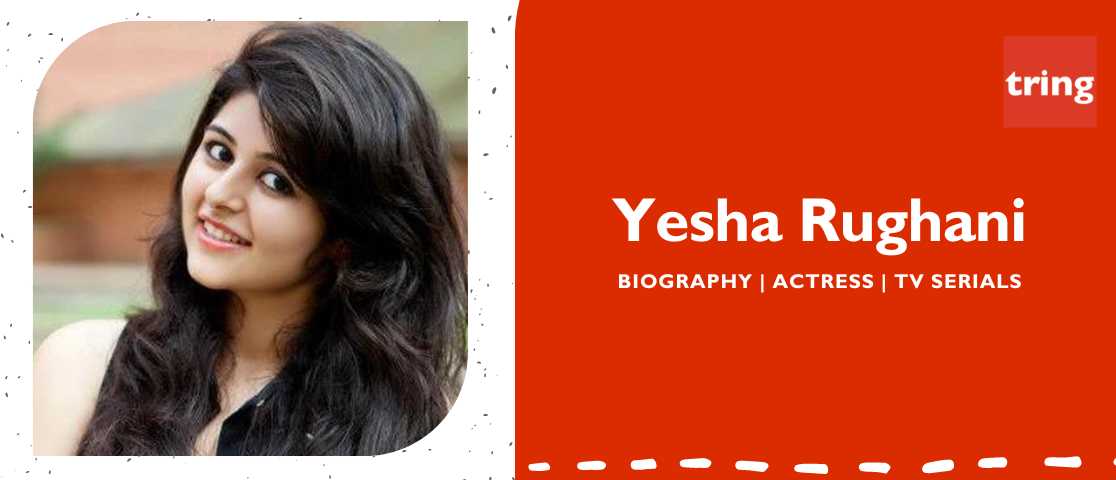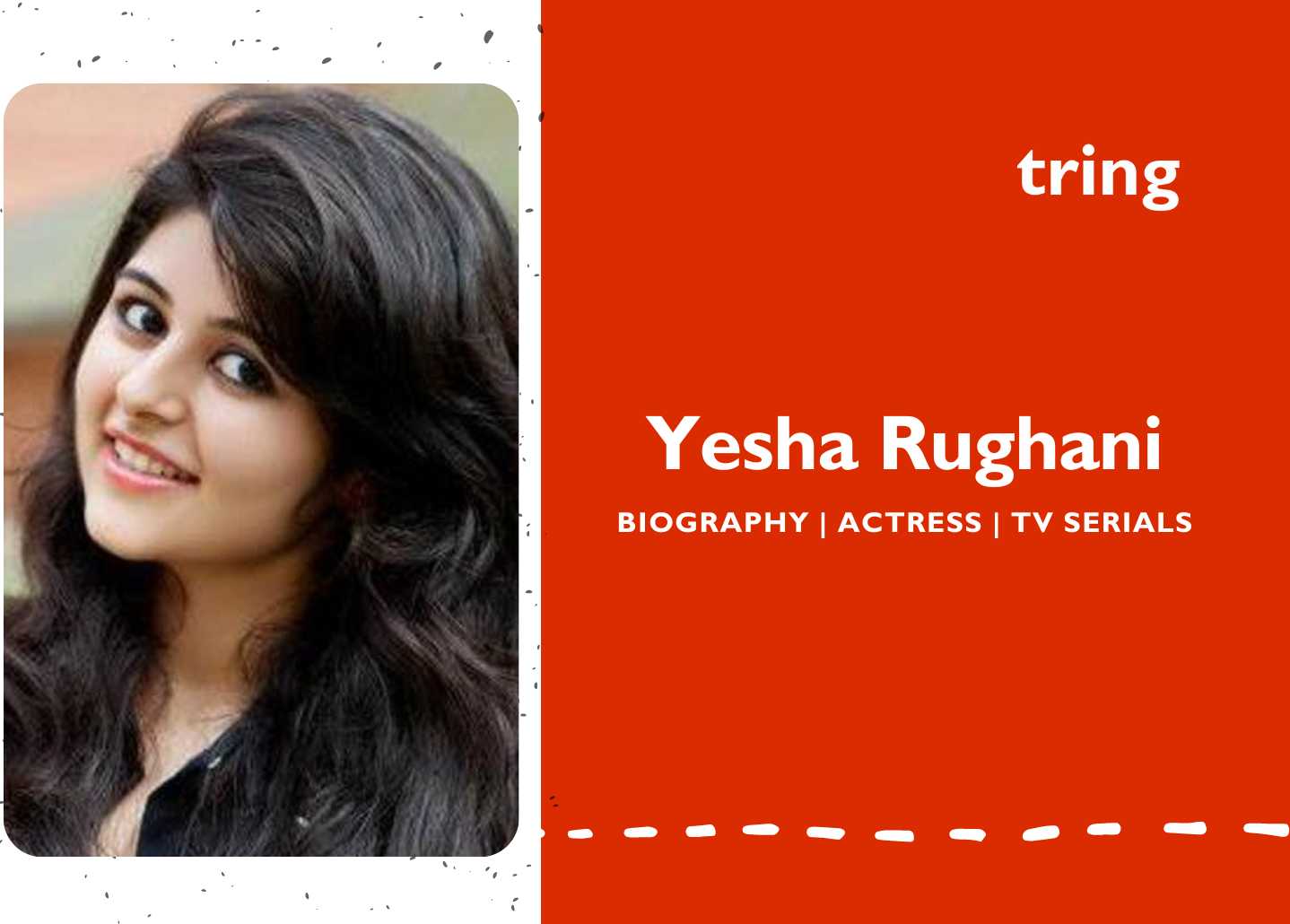 Yesha Rughani's Biography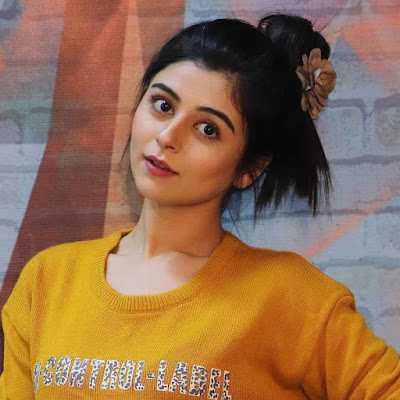 Actress Yesha Rughani is of Indian descent. She gained notoriety for her performance in Muskaan on Star Bharat. For her roles as Devi/Devika in Jeet Gayi Toh Piya Morey and Zara in Hero - Gayab Mode On, Rughani is well-known. As Riddhima Gungun Bhatnagar, she currently plays the female protagonist in Kabhi Kabhie Ittefaq Sey.
Yesha Rughnai's Age
Yesha Rughani was born on 18 May 1991. Yesha Rughani was 31 years old as of 2022. Yesha Rughani's zodiac sign is Taurus. Yesha Rughani's hobbies are Dancing, acting, traveling, and reading books.
Yesha Rughani's Family
Yesha was born in Rajkot into a Gujjar Hindu household. She is of the caste of Gujjar. Yesha Rughani's father's name is Ketan Rughani and her mother's name is Falguni Rughani.
Yesha Rughani's Education
Yesha received her education at Rajkots S. N. Kansagra School before earning her degree from Mumbais Symbiosis Institute of Design. She has a degree in B.Des in Fashion communication.
Yesha Rughani's Relationship
It appears that the chemistry between Abhishek Nigam and Yesha Rughani goes beyond the screen. The young actors in Hero Gayab Mode On who are matched opposite one another also exhibit this chemistry off-screen at the filming locations. The chemistry that we share on set is unique, and I couldn't be happier to have her as my co-star, says Abhishek. The majority of the moments we've already shot have been humorous or romantic, and we think people enjoy Jodi.

I appreciate her warm, considerate, and sweet character. It appears that there is mutual adoration because Yesha also finds Abhishek to be caring. She adds, Both Abhishek and I feel at ease with one another. From the moment we first met at the practice shoot, it has been a pleasure working with him. We connected right away, and it's continually developing as we spend more time together.

I value his expertise and commitment. He constantly has a smile on his face. This is a quality about him that I genuinely enjoy and value. He is considerate of his co-actors while we are busy creating memories throughout the filming. We've worked on several sequences together, particularly ones where I was wearing a harness, and he has always made sure of my safety and been supportive of me, which is kind.
Yesha Rughani's Career
Yesha Rughani Tv Serial: Jeet Gayi Toh Piya Morey (2017-2018)
Zee TV debuted an Indian Hindi romantic drama series on August 21, 2017. Jay Mehtas Jay Production created the television program. The show came to an end on July 23, 2018. It took Sethjis's position.

Devi Adhiraj Rajawat (nee Chauhan), Adhiraj's wife and Devika's mother is played by Yesha Rughani in a dual role (2017–18). Devika Varun Babbar, Varun's wife and the daughter of Adhiraj and Devi (2018).
Yesha Rughani Tv Serial: Musakaan (2018-2020)
The Indian television program Musakaan, created by Rashmi Sharma and distributed by Rashmi Sharma Telefilms Pvt. Ltd., debuted on Star Bharat on May 29, 2018, taking the place of Jai Kanhaiya Lal Ki. Sharad Malhotra and Yesha Rughani portrayed the leads.

The novel's protagonist is the bar dancer Aarti, along with her daughter Muskaan, who is subject to social exclusion due to her mother's line of work and longs to remain with her. Aarti lives in Kolkata, while Muskaan studies in Darjeeling.
Yesha Rughani Tv Serial: Hero - Gayab Mode On (2020-2021)
Hero - Gayab Mode On serial created by Alind Srivastava and Nissar Parvez, an Indian science fiction television program in the Hindi language, for Peninsula Pictures. Abhishek Nigam plays the title role in it.

The protagonist of the program discovers a ring that endows him with extraordinary abilities. With the help of his friends and family, he must battle alien forces that are chasing the call to preserve the world.

It began airing on December 7, 2020 and is available on Sony SAB from Monday through Friday. The show's second season, which debuted on August 23, 2021, ran until October 30, 2021.

Yesha Rughani Tv Serial: Kabhi Kabhie Ittafaq Sey (2022)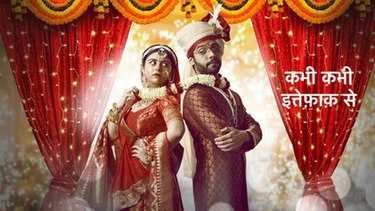 Yesha Rughani and Manan Joshi are the stars of the Indian television drama serial Kabhi Kabhie Ittefaq Sey, which debuted on StarPlus on January 3, 2022, and is currently digitally available on Disney+ Hotstar. The Hindi version of Khorkuto from Star Jalsha was discontinued on August 20, 2022.

Actors Delnaaz Irani and Rajiv Kumar were the first to be cast as crucial recurring characters when casting began in October 2021. Later, important roles were also cast for Mehul Nisar, Kanwarjit Paintal, Shilpa Kadam, and several other performers.

The title track for the show was a revised version of the song Aate Jaate Khoobsurat. Shaan and Neeti Mohan are the singers.
Yesha Rughani's Career Timeline
Yesha Rughani's Net Worth
Indian television actress Yesha Rughani is from this country. In Muskaan on Star Bharat, she became well-known. In Sony SABs Hero - Gayab Mode On, she has been playing the role of Zara since 2020. Yesha Rughani estimated net worth is $5 million.
4 Unknown Facts About Yesha Rughani
Yesha Rughani has experience as a fashion stylist and holds a degree in fashion design from Mumbais Tata CLiQ.
Yesha Rughani had taken part in plays and skits while in high school and college, but she had never considered acting as a profession. She says she has never been a big fan of movies or TV shows.
Yesha's very first audition resulted in her being chosen for her debut television series, Jeet Gayi To Piya More. She wasn't very serious about the audition and didn't know what to do in it, though.
Yesha worked as a fashion stylist at Tata Cliq.
Yesha Rughani's Profile Summary
Social Media
Frequently Asked Questions