Vidyut Jammwal | Movies, Biography, Age, Girlfriend, Family

Sanskruti Kamble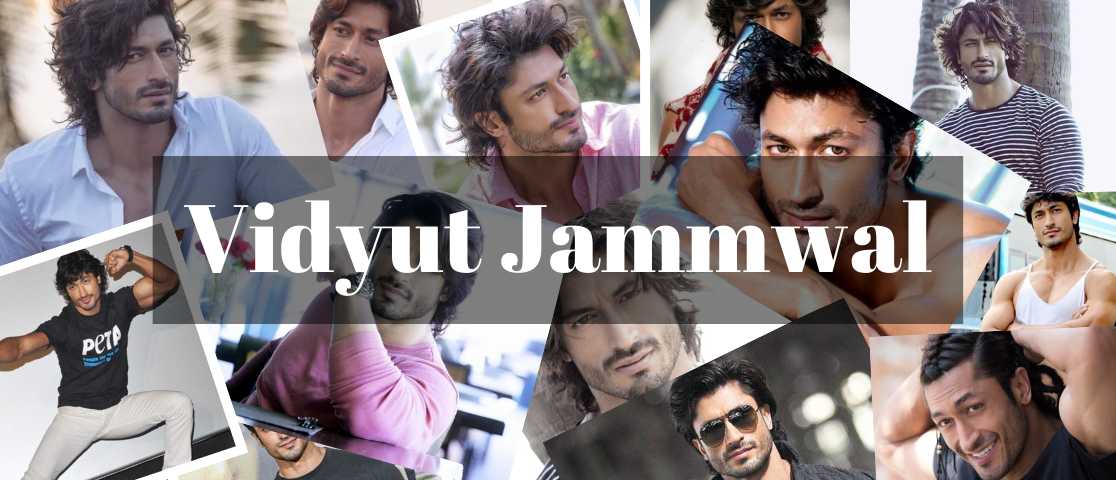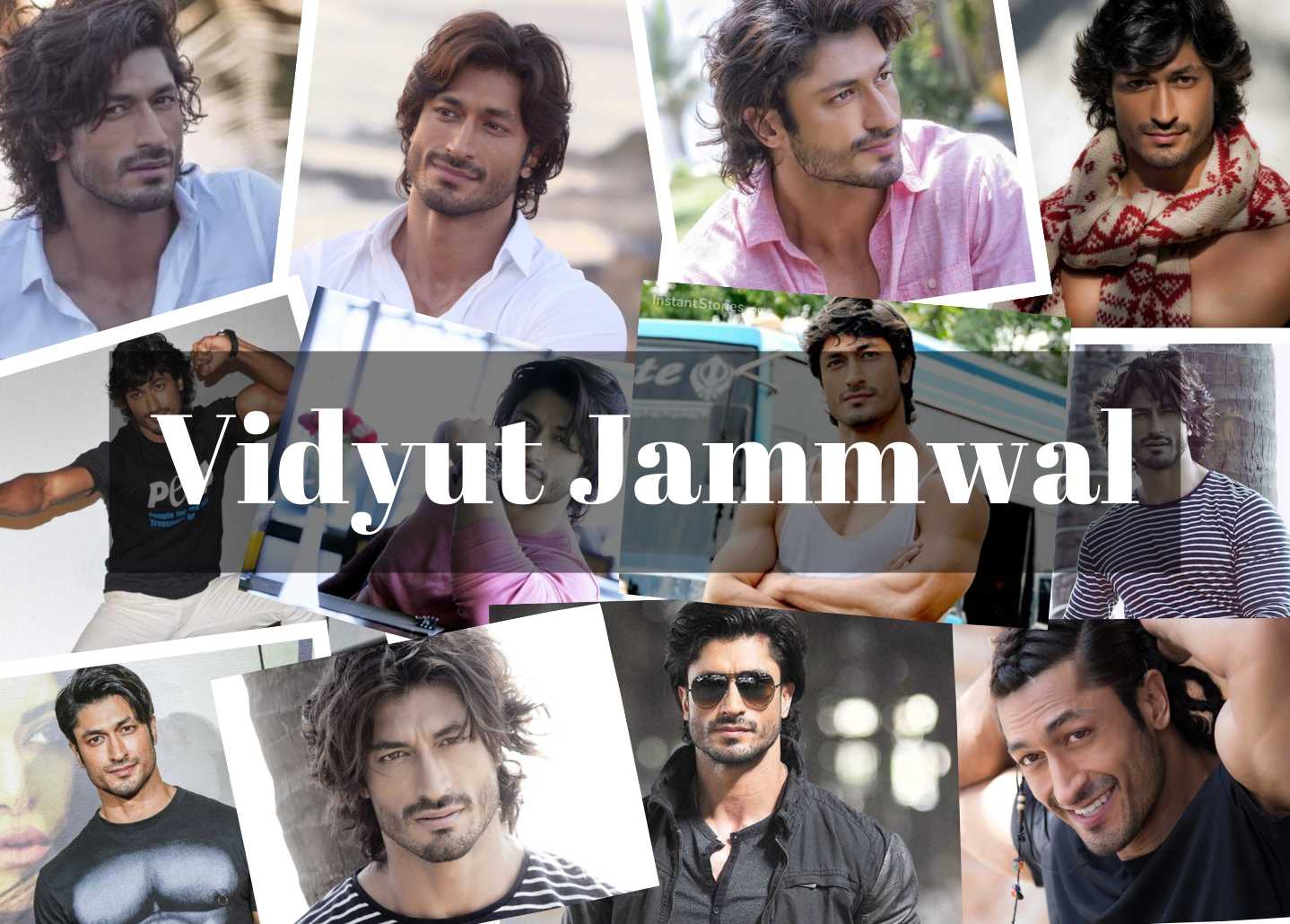 Vidyut Jammwal's Age and Biography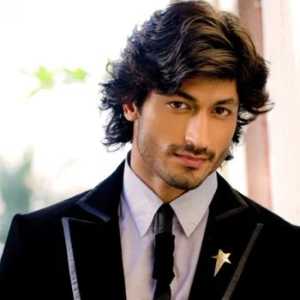 Vidyut Jammwal is the most famous actor and martial art player in India. Vidyut Jammwal's movies has been known for outstanding performance. He has also been in many music albums, and martial arts. Vidyut Jammal's place of birth is Jammu and Kashmir. Vidyut Jammwal's birthday date is the 10th of November. Vidyut Jammwal's birthyear is 1980. Vidyut Jammwal's age as of 2022 is 40 years. Vidyut Jammwal got engaged to Nandita Mahatani in 2021. Vidyut Jammwal's height is 5 foot 10 inches. Vidyut Jammwal's religion is Hindu.

Jammwal, Vidyut Dev is a Hindi cinema actor, stuntman, martial artist, producer, and action choreographer from India. Vidyut Jammwal is a Kalaripayattu practitioner and is perhaps most known for his acting performances in the Commando movie series. Vidyut Jammwal is most recognized for his work on the Commando Series and has won numerous honors, including a Filmfare Award.

In all three of his films debuts in Telugu with Sakthi, Hindi with Force, and Tamil with Billa II played antagonistic parts. In the popular movie Commando, Vidyut Jammwal played his first leading role. Vidyut Jammwal continued to act in movies, making appearances in Anjaan, Thuppakki, Baadshaho, Junglee, Yaara, Commando 3 Sanak, and Vidyut Jammwal Commando Series is most famous, among others.

Keep reading to know more about Vidyut Jammwal's biography, family, age, birthday, girlfriend, Vidyut Jammwal's marriage, wedding, wife, height, new movies, upcoming movies, career timeline, school, college, education, and to see exclusive Vidyut Jammwal photos.

Claim Your FREE Celebrity Shoutout
✕
Claim Now!
Vidyut Jammwal's Childhood Life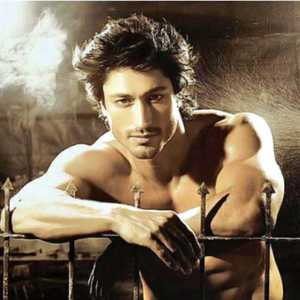 Vidyut Jammwal Birthplace is Jammu and Kashmir. Vidyut Jammwal's Birthday is on December 10th, 1980. He is one of his family's third-born children. Due to his father's transferable work, Vidyut's father, an army officer, lived in various regions of India. In a mother-run ashram in Palakkad, Kerala, Vidyut received training in KalariPayattu.

Since he was three years old, Vidyut has traveled to numerous nations to train with martial artists in various styles. He attended the "Army Public School in Himachal Pradesh" for his education. While touring 25 nations, Vidyut Jammwal conducted live-action shows.

Vidyut Jammwal's Education
During Vidyut Jammwal's formative years, Vidyut Jammwal attended Army Public School in Dagshai, Himachal Pradesh. Vidyut Jammwal enjoys working out, being in shape, rock climbing, and martial arts. Vidyut Jammwal also excels in parkour, kalaripayattu, gymnastics, and jiu-jitsu.
Talk To Similar Celebrities
Vidyut Jammwal's Family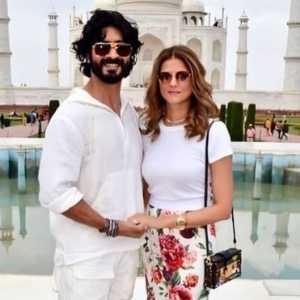 Vidyut Jammwal is an Indian actor, model, and martial artist. Vidyut Jammwal is one of three children raised by his army officer father. Since Vidyut Jammwal was three years old, Vidyut Jammwal has studied martial arts in Kerala, where his mother spent a large portion of her life. Vidyut Jammwal stands 1.8 meters tall and weighs 72 kilograms. He does not smoke and is a vegetarian. Vidyut Jammwal has experience with Kollywood, Tollywood, and Bollywood movies.

Vidyut Jammwal traveled to approximately 25 countries during his travels, where he appeared in live-action shows. Vidyut Jammwal took part in Gladrags in 2000, and ever since, Vidyut Jammwal has resided in Mumbai. Vidyut Jammwal began modeling in Delhi in 1996, but after a miserable modeling career, he was cast in his first Telugu movie, Sakthi. Vidyut Jammwal confirmed his engagement to fashion designer Nandita Mahtani on September 1, 2021. Vidyut Jammwal's father was an officer in the Army. Vimla Jamwal, a former miss Jammu Kashmir, is Vidyut Jammwal's mother. Vidyut Jammwal also has a sister as well.

Because of Vidyut Jammwal's father's military job, Vidyut Jamwal attended school in many locations throughout India. He began by attending Palakkad Ashram in Kerala before continuing his education while residing with his father in Army School Dagshai in Himachal Pradesh.

In Kerala's Palakkad Ashram, where Vidyut Jammwal lived until he was thirteen, Vidyut Jammwal had his first martial arts instruction when he was just three years old. Vidyut Jammwal's mother was in charge of this institution. The top 10 martial arts in the world according to Vidyut Jammwal are listed. For Vidyut Jammwal's training, he has gone to numerous countries. Because of this, Vidyut Jammwal took part in martial arts events in around 30 different nations.

Vidyut Jammwal started a program to instruct working professionals and college-bound women in self-defense. In 2014, Vidyut Jammwal hosted a camp at a collegiate event in Mumbai. Vidyut Jammwal eats just plants. Vidyut Jamwal received the Biggest Vegetarian 2013 award from PETA, an organization that promotes animal welfare, in 2014.

The only actor that is familiar with martial arts is Vidyut Jammwal. In Sooraj Barjatya's Prem Ratan Dhan Payo, Vidyut Jammwal was offered the part of Salman Khan's younger brother (2015). Due to the release dates of other movies, Vidyut Jammwal turned down the offer. Vidyut Jammwal engages in a demanding fitness regimen that includes warm-ups, sprinting, pull-ups, sit-ups, and pull-downs. He practices martial arts for five days. Vidyut Jammwal got engaged to his long time girlfriend Nandita Mahtani in 2021. They both dated for a long time and got engaged. Vidyut Jammwal and Nandita Mahtani confirmed and shared the news on their Twitter page.
Vidyut Jammwal's Girlfriend and Affairs
Mona Singh
The relationship between actress Mona Singh and Vidyut was widely reported. However, they never made it known to the public, so we cannot confirm. Shyam Gopalan and Mona were wed in 2019.

Nandita Mahtani
Nandita Mahtani and Vidyut Jammwal are slated to marry. Nandita Mahtani is soon to be Vidyut Jammwal's wife. He had proposed to the fashion designer, Nandita Mahtani, and said he doesn't think people should hide their relationships under the label of "only friends."

Vidyut Jammwal's Movies and Career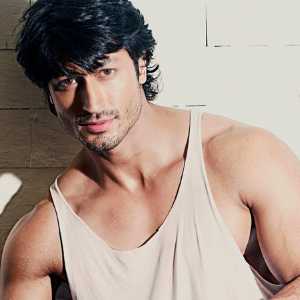 In 2011, Vidyut Jammwal made his Bollywood debut in the remake of the Tamil movie Kaakha Kaakha, Force, starring John Abraham. Vidyut Jammwal had a bad character in the movie and was the recipient of several accolades for best male debut, including the Filmfare Award. After starting Vidyut Jammwal's career with a bad role in Force, Jammwal eventually landed several negative roles in different action movies.

Vidyut Jammwal played antagonistic parts in the 2011 Telugu movies Shakti and Oosaravelli, both of which starred NTR. Vidyut Jammwal made his debut in Tamil film in 2012's Billa II, playing the antagonist opposite Ajith Kumar, for which he received positive reviews from critics. In the same year, Vidyut Jammwal costarred with actor Vijay in the blockbuster film Thuppakki as the antagonist. Additionally, Vidyut Jammwal was honored with a SIIMA Award for the movie's Best Actor in a Negative Role.

Later, Vidyut Jammwal played the lead role in the Hindi-language film Commando, engaging in real-world combat-based action without the use of stuntmen. The movie originally played in front of an international audience in July 2013 at the Fantasia Film Fest in Montreal then in September 2013, it screened at the Fantastic Fest in Texas.

Action directors and the foreign press praised Vidyut Jammwal referring to him as India's Tony Jaa and Bruce Lee. Vidyut Jammwal portrayed a sniper cop in Tigmanshu Dhulia's Bullett Raja following the success of Commando. Vidyut Jammwal costarred with Suriya in the 2014 Tamil movie Anjaan in a supporting role. Vidyut Jammwal's Commando 2, the box office hit follow-up to Commando, release in 2017. Vidyut Jammwal's subsequent release that year was Baadshaho.
In the 2019 Bollywood films Junglee and Commando 3, both directed by American Chuck Russell, Vidyut Jammwal played the lead role. The latter saw Vidyut Jammwal return to the Commando series, and it ended up becoming the most popular movie in the series. Vidyut Jammwal's subsequent endeavor was the official remake of the French movie Les Lyonnais, Tigmanshu Dhulia's Yaara.

Vidyut Jammwal signed on to three projects, two of which were large-format pictures by Ram Madhvani that evoked memories of the Hollywood blockbuster 300. One of those projects was Yaara. Vidyut Jammwal starred in the action thriller Khuda Haafiz in 2020, which was based on actual occurrences. The film had Vidyut Jammwal largest opening weekend ever, and the same actors were cast in the sequel, Khuda Haafiz Chapter II. In the film Sanak, Vidyut Jammwal also had the lead part.

Vidyut Jammwal has also been included in several lists from well-known periodicals. In 2012 and 2013, Vidyut Jammwal appeared in The Times of India's Top 10 Most Desirable Men list. In 2011 and 2012, Men's Health named him to its List of Best Bodies and Top 5 Fittest Men lists, respectively. Vidyut Jammwal was named one of the sexiest men alive in 2012 by People Magazine India. Vidyut Jammwal and Kangana Ranaut were named PETA's Hottest Vegetarians in 2014. Vidyut Jammwal was listed in 2018 as one of the Top 6 Martial Artists in the World. Vidyut Jammwal is still on the list of the Top 10 martial artists in the world and has made India proud.

Vidyut Jammwal Movie- Commando
Commando is an action and thriller film which has some amazing storylines and also stunts. The movie was directed by Dilip Ghosh. The film Commando has overall three series of it and in every series, the characters and actors were replaced and the storyline was a new commando one starring Vidyut Jammwal, Pooja Chopra, Jaideep Alhawat, etc.

Commando's two-star cast was Vidyut Jammwal, Adah Sharma, Esha Gupta, and many others. Commando three-starring Vidyut Jammwal, Adah Sharma, Angira Dhar, Gulshan Devaiah.
Vidyut Jammwal's Movie: Baadshaho
The movie was critically acclaimed and Vidyut Jammwal played quite a good role in the movie. The songs in the movie were very much popular. The movie was directed by Milan Lutharia. The movie's star cast was Ajay Devgn, Ileana D'Cruz, Emraan Hashmi, Esha Gupta, Vidyut Jammwal, and Sanjay Mishra.

Vidyut Jammwal's Movie: Khuda Haafiz
Khuda Haafiz starring Vidyut Jammwal is one of the popular movies and the songs are much more loved by the audience. The film was directed by Faruk Kabir and the cast of the film was Vidyut Jammwal, Shivaleeka Oberoi, Aahana Kumra, Suparna Marwah, Annu Kapoor, and many others.

Vidyut Jammwal's Movie: Sanak
Sanak film was directed by Kanishk Varma. The film has many thriller elements and also amazing acting skills of the cast. The film starrer Vidyut Jammwal, Rukmini Maitra, Chandan Roy Sanyal, Neha Dhupia and Chandan Roy.

Vidyut Jammwal's Movie: Junglee
The film was amazing and the director of the film was Chuck Russell. The film starred Vidyut Jammwal, Pooja Sawant, Asha Bhat, and many others.

Vidyut Jammwal's Movie: Yaara
Yaara film was an incredible film based on friendship and the film was directed by Tigmanshu Dhulia who is one of the finest directors in the industry. The movie was the adaptation of A Gang Story by Eine Frage der Ehre. The movie star cast was Vidyut Jammwal, Vijay Varma, Shruti Haasan, Amit Sadh, and many more.

Vidyut Jammwal's Upcoming Movies
Recently Vidyut Jammwal is done filming for Khuda Haafiz Chapter 2 Agni Pariksha. Khuda Haafiz is going to release on the 8th of July 2022. May God be your protector: Chapter 2 - Trial by Fire is the subtitle of the 2022 Hindi-language action-thriller movie Khuda Haafiz, which is a prequel to the 2020 film Khuda Haafiz. Under the umbrella of Panorama Studios, the movie is written and directed by Faruk Kabir, and it is also produced by Kumar Mangat Pathak, Abhishek Pathak, Sneha Bimal Parekh, and Ram Mirchandani. Both Vidyut Jammwal and Shivaleeka Oberoi appear in it. The film was released in theatres on July 8, 2022.

After taking out the Noman flesh dealers and saving his wife Nargis, Sameer and Nargis live in peace and adopt a daughter named Nandini. Their joy, however, is short-lived because Nandini is abducted by a landlady's goons on her way home from school. Sameer sets out to rescue Nandini and exact revenge on the landlady at the same time. This is the storyline of the film.
Vidyut Jamwal's Movie list and Career Timeline
Vidyut Jammwal's Controversies
Due to a controversy, the 2020 Disney+ Hotstar release of the Vidyut Jammwal film Khuda Haafiz is planned. Vidyut Jammwal has been aggressively criticizing Disney+ Hotstar for putting other films with huge stars ahead of his and publicizing Laxmmi Bomb, Sadak 2, The Big Bull, and Bhuj The Pride Of India.

In the interview, Vidyut Jammwal was questioned over his alleged girlfriend Mona Singh's leaked MMS. In response, Vidyut became enraged and declared that Indian males should never encourage profanity. The person depicted in the video, according to Mona Singh, is not her. She also reported the uploader of the file for cybercrime.

The movie Commando 3 by Vidyut Jammwal was released. This movie depicts a situation where 40 wrestlers bully schoolgirls. The wrestler is then defeated when Vidyut comes. People were offended by the inaccurate portrayal of Indian wrestlers. Later, Vidyut expressed regret and denied intending to offend anyone.

After director RGV claimed on Twitter that actor Vidyut Jammwal and Tiger Shroff got into a fight, Vidyut Jammwal became the center of significant controversy. Additionally, RGV described Tiger as a transsexual woman, which sparked a significant uproar.
Vidyut Jammwal's Net Worth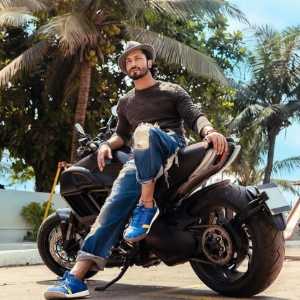 In 2021, Vidyut Jamwal's estimated net worth in Indian rupees will be 43 Crore, or over $6 Million. He is regarded as one of the best martial actors in Bollywood. He has amassed a sizable fan base all around the nation over the years. Although makes most of his money from movies, his per-movie fee is thought to be between 3 and 4 crore rupees.

As a well-known brand ambassador, he supports and promotes numerous products in exchange for commission payments. He receives a price of between 35 and 40 lakh rupees for every brand endorsement. The monthly income of Vidyut Jamwal is 45 lakh INR, which translates to an annual income of almost 7 crore INR. He would be among the highest-paid Bollywood actors in the upcoming year given his success.

In Mumbai, India, Vidyut Jamwal enjoys a comfortable lifestyle and a magnificent home. He also has a beautiful property in Jammu, Jammu & Kashmir, India, the city where he was born. In addition to this, Vidyut Jamwal also invests in Indian real estate. The highest-paid actor in India is Vidyut Jamwal. In addition to endorsing numerous brands, he uses products from well-known companies. Vidyut Jammwal promotes products like Lancome Face Wash, Mene & Moy, Gucci Rush, and many other famous brands.

The car collection of Vidyut Jammwal is impressive. No. 1's Porsche Cayenne costs over 1.20 crore Indian rupees, followed by the Jaguar XF at approximately 55.67 lakh rupees, his opulent Triumph Rocket 3R at approximately 20.95 lakh rupees, and the Ducati Diavel at approximately 21.49 lakh rupees.
Vidyut Jammwal's Awards and Achievements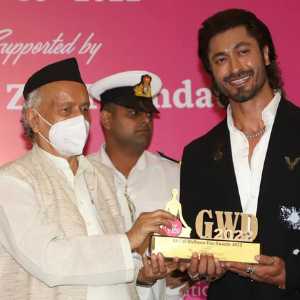 Vidyut Jammwal won Stardust Award for Breakthrough Performance male in the year 2012 for the film Force.
Vidyut Jammwal won FICCI Frames Award for best performance as a debut role in 2012 for the film Force.
Vidyut Jammwal got Filmfare Award in 2012 for Best Debut male for the film Force.
Vidyut Jammwal also received Iifa Award for Star Debut of the year male in 2012 for the film Force.
Vidyut Jammwal won SIIMA Awards for the Best Actor in Negative Role for the Tamil film Thuppakki in 2013.
Vidyut Jammwal won Zee Cine Award for Umeed ka Naya Chehra male for the film Commando in 2014.
Vidyut Jammwal received Jackie Chan Action Movie Award for the Best Action Sequence Choreographer for the film Junglee in 2019.
6 Interesting Facts about Vidyut Jammwal
When he was just three years old, Vidyut Jammwal began receiving instruction in Kalaripayattu from an ashram in Palakkad, Kerala.
The actor Vidyut Jammwal is an absolute animal lover and lives a vegan lifestyle because he thinks that it is possible to live a good life without harming animals.
Vidyut Jammwal's rigorous fitness routine includes Anti Gravity Yoga in addition to elements of cardiovascular, weight, and interval training as well as martial arts training.
Over the years, Vidyut Jammwal has received numerous accolades, including Most Desirable Man, Fittest Man with the Best Body, and Sexiest Man Alive.
Vidyut Jammwal has contributed to some Tollywood and Kollywood movies.
Vidyut Jammwal has made live performances in 25 different countries.
Social Media
Frequently Asked Questions