Smriti Mandhana | Biography, Matches, Family, Net Worth

Zeenat Sayyed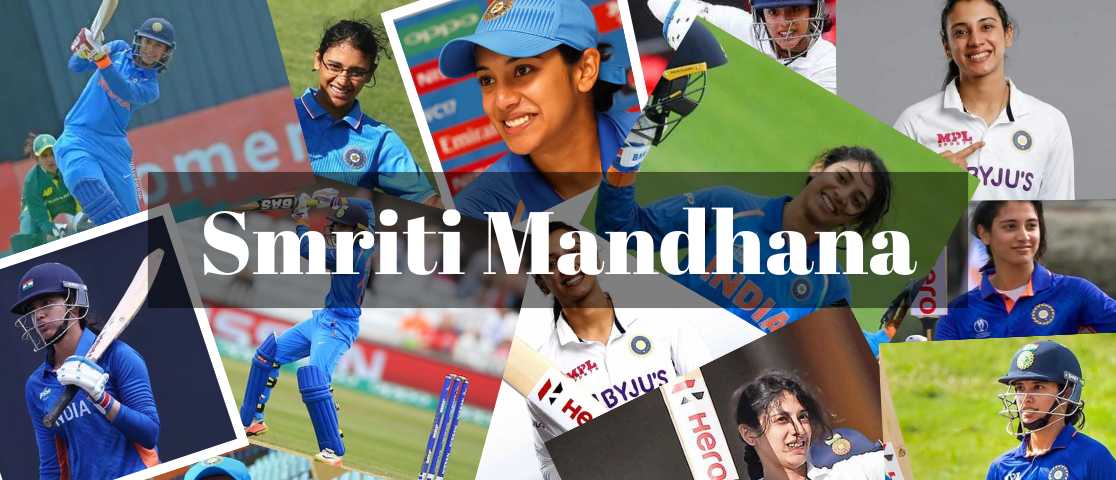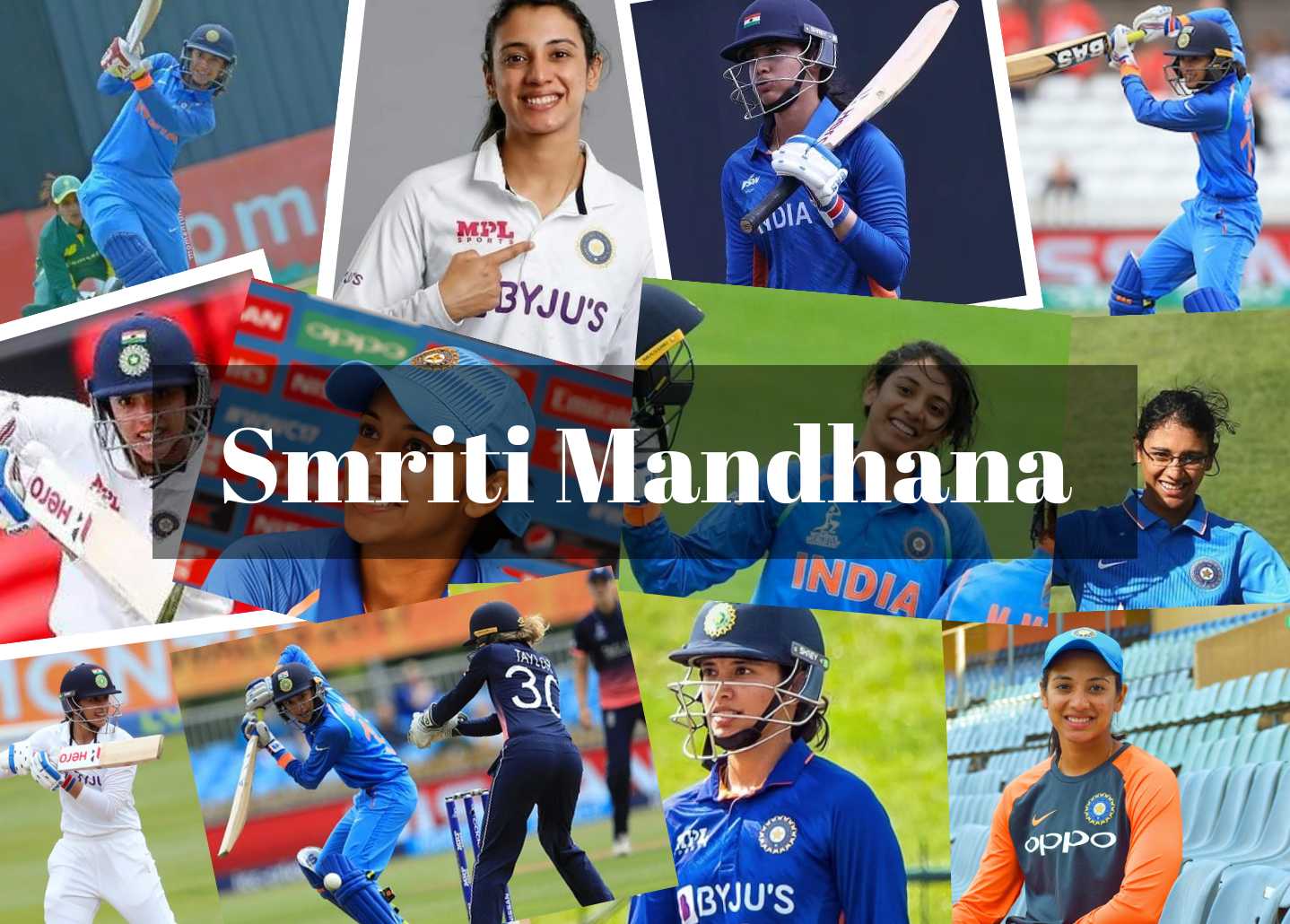 Smriti Mandhana's Biography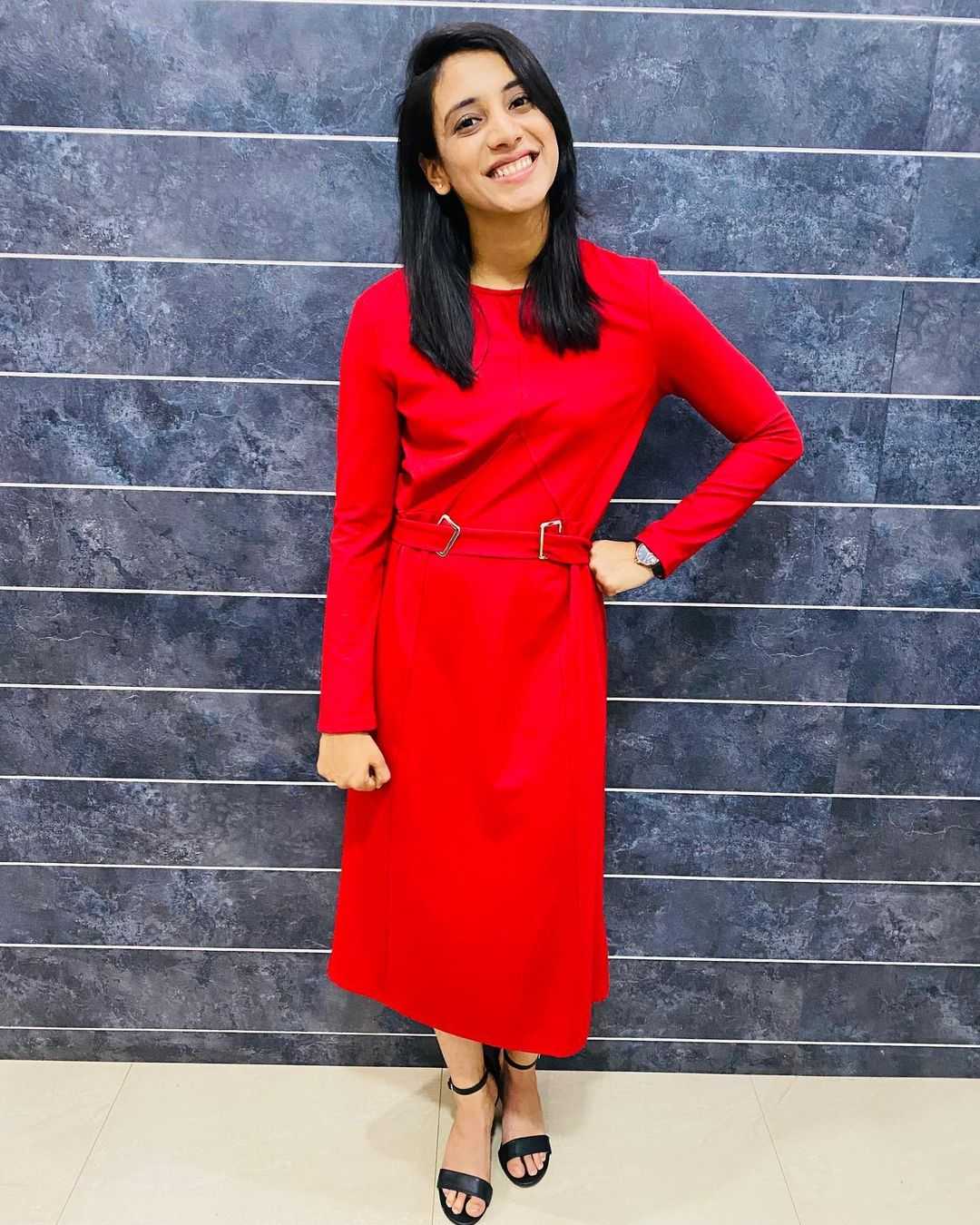 Smriti Mandhana is an Indian cricketer who plays for the Indian women's national team. Smriti Mandhana's full name is Smriti Sriniwas Mandhana. Smriti Mandhana's birthday is on the 18th of July. She received the Best Women's International Cricketer award from the Board of Control for Cricket in India (BCCI) in June 2018. She received the Rachael Heyhoe-Flint Award for the finest female cricketer in December 2018 from the International Cricket Council (ICC). She was nominated for the ICC Women's T20 Player of the Year on December 30, 2021. Smriti Mandhana's Birthplace is Mumbai, Maharashtra India.

Smriti Mandhana's Zodiac Sign is Cancer. Smriti Mandhana's Birthyear is 1996. As of 2022, Smriti Mandhana's age is 26 years old. She, Tammy Beaumont, Lizelle Lee, and Gaby Lewis were finalists for the ICC Women's Cricketer of the Year award in December 2021. She received the Rachael Heyhoe-Flint Award for the ICC Women's Cricketer of the Year from the ICC in January 2022. She is a left-handed opener who occasionally can bowl right-arm medium pace. Additionally, she was honored with the Arjuna Award earlier this year.
Claim Your FREE Celebrity Shoutout
✕
Claim Now!
Smriti Mandhana's Family Smriti Mandhana's and Education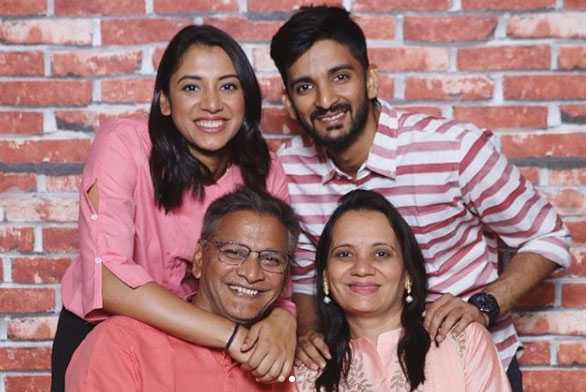 She and her family relocated to Madhavnagar, Sangli in Maharashtra when she was two years old, where she finished school. After watching her brother compete in many Maharashtra state Under-16s competitions, she was inspired to take up cricket. Both her father and brother, Shravan, played cricket for Sangli at the district level. She was chosen for the Maharashtra Under-15 squad at the age of nine.

Mandhana, a member of a Marwari family, was born on July 18, 1996, in Mumbai to Smita and Shrinivas Mandhana. She began her education in Madhavnagar, Sangli, Maharashtra, where the family relocated when she was two years old. Shravan, her brother, and her father were district-level Sangli cricket players. After seeing her brother participate in the Maharashtra state Under-16 games, she was motivated to start playing cricket. She was chosen for the Maharashtra Under-15 squad at the age of nine. She was selected at the age of eleven for the Maharashtra Under-19s squad.

Mandhana's family actively supports her cricketing endeavors and has been instrumental in helping her reach this level. Smriti Mandhana's mother Smita is in charge of her diet, clothes, and other organizational aspects while Smriti Mandhana's father Shrinivas, a chemical distributor, manages her cricket program. Shravan, her brother, continues to bowl to her in the nets.
Talk To Similar Celebrities
Smriti Mandhana's Career
In October 2013, when she became the first Indian woman to reach a double-hundred in a one-day game, she made her first significant stride forward. She struck an unbeaten 224 off just 150 balls while representing Maharashtra versus Gujarat in the West Zone Under-19 Tournament at the Alembic Cricket Ground in Vadodara. She was chosen to serve as India's vice-captain for the cricket competition at the 2022 Commonwealth Games in Birmingham, England, in July 2022.
Smriti Mandhana's Domestic Career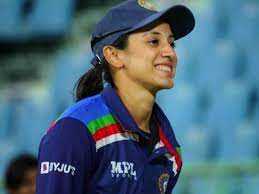 Mandhana helped India Red win the 2016 Women's Challenger Trophy by scoring an unbeaten 62 off 82 balls in the match against India Blue. She also made three half-centuries for India Red in as many games. She ended up becoming the tournament's leading scorer with 192 runs.

Mandhana joined Brisbane Heat in September 2016 on a one-year contract for the Women's Big Bash League (WBBL), joining Harmanpreet Kaur as one of the league's first two Indian players. She injured her knee while playing against the Melbourne Renegades in January 2017 and fell awkwardly while fielding after delivering the final ball of the match. She was disqualified from the remainder of the competition, which she won.

Mandhana became the first Indian to play in the Kia Super League when he signed with the league's reigning champions Western Storm in June 2018. She was included in the Hobart Hurricanes roster for the 2018–19 Women's Big Bash League season in November 2018. She was chosen by Southern Brave in the 2021 draught for The Hundred's first season. Before leaving them to join India's tour of Australia, she played for them in 7 games and scored 167 runs.

She was added to the Sydney Thunder roster in September 2021 in preparation for the 2021–22 Women's Big Bash League season. She tied the competition record for the greatest season score with a total of 100 points. She was hired by Southern Brave in February 2022 for the 2022 round of the Hundred.
Smriti Mandhana's International Career
In August 2014, Mandhana played in her first Test match at Wormsley Park against England. She contributed to her team's victory by scoring 22 and 51 runs in her first and second innings, respectively. In the later innings, while chasing 182, she also partnered with Thirush Kamini for an opening wicket partnership of 76 runs.

At the Bellerive Oval in Hobart, Tasmania, during the second one-day international of India's 2016 tour of Australia, Mandhana recorded her first international hundred (102 off 109 balls), despite the team's defeat. Only Mandhana represented India in the 2016 ICC Women's Team of the Year.

Mandhana joined the team for the 2017 World Cup after overcoming an anterior cruciate ligament rupture she suffered while competing in the WBBL in January of that year. She missed the South African Quadrangular Series and the World Cup qualifier during her five-month recuperation time. She kicked off the World Cup in Derby's opening group game against England with a 90. She contributed to her team's 35-run victory and was honored as the game's best player. after which she scored 106*, her second hundred in a One Day International matches against the West Indies. Mandana was a member of the Indian squad that advanced to the 2017 Women's Cricket World Cup final before falling to England by a score of nine runs.

In just 24 balls against New Zealand in February 2019, Smriti Mandhana hit the fastest fifty for India in Women's T20 International matches. She also reached the fifty-run mark for India in a Women's Twenty20 International (WT20I) game in March 2018. In the women's Tri-Nation Series between India and Australia in 2017–18, it took her 30 balls to get there. She received the Player of the Series award the following month for England's three WODI games. She recorded the first century in the 2018 Women's Cricket Super League on August 3, 2018.

She was included in the Indian team for the Women's World Twenty20 competition in the West Indies in October 2018. She was referred regarded as the team's star going into the competition. She became the third Indian player to 1,000 runs in WT20I matches during the competition. She finished that year with 669 runs at an average of 66.90, making her the top WODI run scorer. Both the ICC Women's ODI Player of the Year and the ICC Women's Cricketer of the Year awards were given to her.
Smriti Mandhana's Fame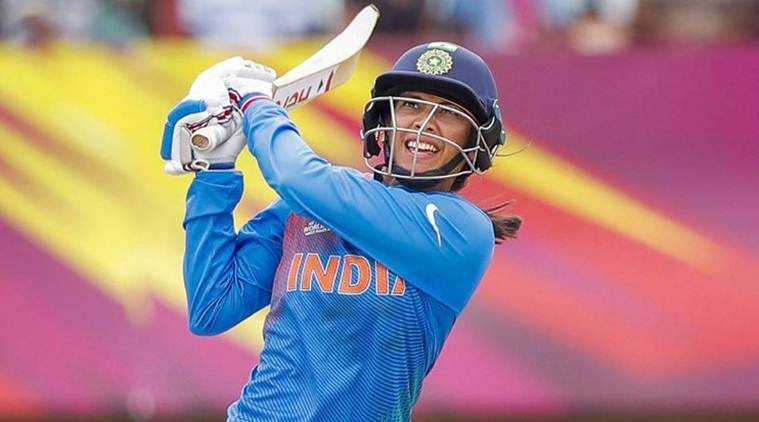 She was selected to lead India's women's T20I team for the three matches against England in February 2019. When she captained the women's side against England in the first T20I in Guwahati, she made history by being India's youngest T20I captain. The India women's cricket team's opening batswoman, who is 22 years and 229 days old, replaces Harmanpreet Kaur, who is unable to play in the three-match series due to an ankle injury.

At the CEAT International Cricket Awards in May 2019, she was named the International Woman Cricketer of the Year. She achieved the milestone in her 51st innings, making her the third-fastest cricketer in terms of innings to reach 2,000 runs in WODIs during the West Indies series in November 2019.

She was included in the Test team for India's one-off match against England in May 2021. She was also included in the Test team for India's one-off match against Australia in August 2021. She recorded her first century in Test cricket during the opening innings of the game. She made history in Australia by being the first female cricketer from India to make a century in both ODIs and Tests. She was selected for India's team to compete in the 2022 Women's Cricket World Cup in New Zealand in January 2022.
Smriti Mandhana's Career Timeline
Batting Stats (as of 2022)
Smriti Mandhana's Controversies
Argument With Rajasthan Player
Smriti Mandhana, a cricket player for Maharashtra, was managed when the left-handed batter was dismissed after making 28 runs. 3 boundaries and 1 six were part of Mandhana's inning. The Maharashtra captain was really removed from the game in the ninth over by Rajasthan bowler KP Choudhary at the non-end. striker Mandhana also got into a fight with the opposing cricketers after the contentious dismissal. Smriti Mandhana exits at the end where there are no strikers. Mandhana wasn't pleased and got into a furious argument with the Rajasthan team and then Jasia Akhter. Rajasthan was also making fun of her.
Smriti Mandhana's Net Worth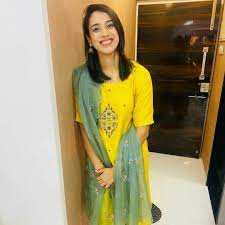 Smriti is currently one of the faces of Indian cricket. The 25-year-old has participated in the Women's T20 Challenge for the Trailblazers, primarily as an opening batter. She has also participated in the WBBL for a number of different teams. According to estimates, Smriti Mandhana is worth about 25 crores of Indian Rupees. She acquired her wealth through investments, endorsements, her playing career earnings, and other means.

According to reports, Smriti Mandhana receives a 50 lakh rupee annual salary (contract) from the BCCI. Additionally, Smriti Mandhana supports companies like Red Bull, Nike, Guvi, BAS, Boost, Manyavar, and many others. Swift Dezire and Hyundai Creta are among the vehicles in her collection. The batter from India resides in Sangli, Maharashtra.

She lives in an apartment complex. The house contains a number of rooms, including one for working out and another for picture shoots. The hall is extremely roomy and has lots of air and natural light coming in. Wooden floors and a sizable cabinet are included in Smriti Mandhana's room, which is fully equipped.
Smriti Mandhana's Awards and Records
2016-Won Only Indian in ICC Women's Team of the Year 2016
2017-Won Youth Sports Icon of Excellence Award
2017-Vogue Sportsperson of the Year
2017-BBC top 100 Women
2017-Wisden Leading Woman Cricketer in the World
2018-Women's ODI Player of the Year
2018-Women's Cricketer of the Year
2018--Won Rachael Heyhoe-Flint Award
2019-Won Arjuna Award
2019--Won Navbharat Times Awards
2020--Won Sportswoman of the Year (Cricket) at the Sportstar ACES Awards
2021-Won Rachael Heyhoe Flint Award for the ICC Women's Cricketer of the Year
Smriti Mandhana's Interesting Facts
Smriti struck an unbeaten 224 against Gujarat in the West Zone U-19 Cricket League while using a bat that Rahul Dravid had given her.
She sports the same amount of jerseys that Virat Kohli does (18).
She looks up to Matthew Hayden and Kumar Sangakkara.
Smriti Mandhana holds fellow cricketer Jhulan Goswami in high regard as an inspiration.
Smriti's outstanding achievement earned her a spot on the 2019 Forbes Top 30 Under 30 list.
She began 2019 as the top-ranked batswoman according to the ICC rankings.
When Smriti was 6 years old, her brother encouraged her to start playing cricket. That changed.
Her inclusion in the ICC Women's squad of the year made her the lone Indian batsman.
Smriti Mandhana scored her first ODI century against Australia in Hobart, knocking 102 runs off the board.
When Mandhana was representing Maharashtra against Gujarat in October 2013, she became the first woman in India to score a double hundred in a one-day match.
Smriti Mandhana joins Indian captain Harmanpreet Kaur as the second Indian player to sign a one-year contract with the Brisbane Heat for the Women's Big Bash League.
Social Media
Frequently Asked Questions