Shubman Gill | Biography, Affairs, Career, Records, Facts

Faraz Shaikh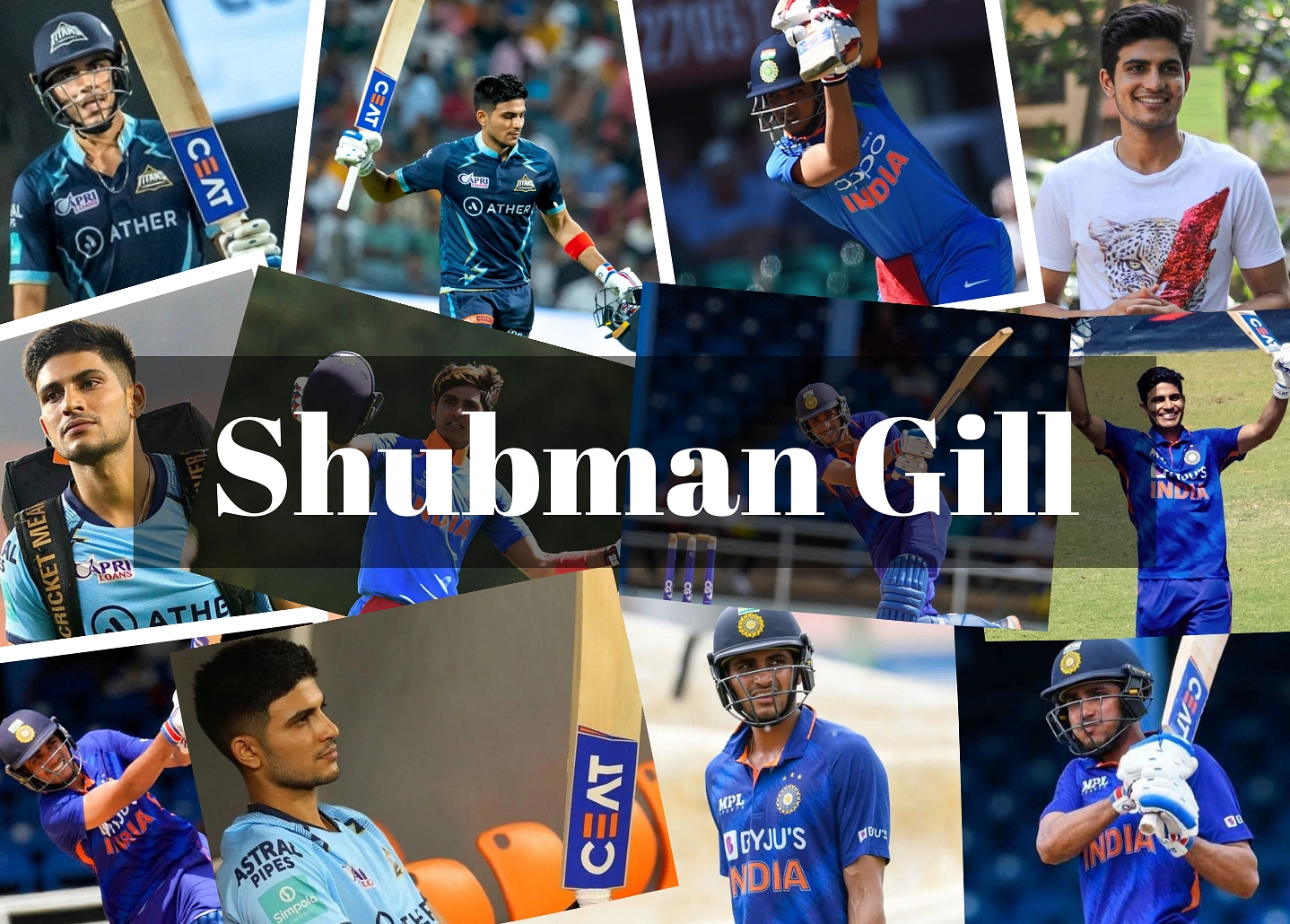 Shubman Gill's Biography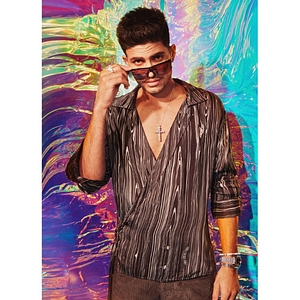 Shubman Gill is an Indian international cricketer who plays right-handed opening batsman for Punjab in domestic cricket. He served as the India U-19 team's vice-captain during the 2018 Under-19 Cricket World Cup. We are seeing new young cricket talent, and India is arguably the world's youngest country. Let's look at this young, ardent cricketer Shubman Singh Gill for a moment. the journey to fame in biographies; Indian cricketer Shubman Singh Gill is a talented young man. The top-order Indian right-handed batsman is from Fazilika in Punjab. One of the Indian cricket team's rising stars earned recognition when he amassed 418 runs at an average of 104.50 during the ICC U-19 World Cup. The most recent batsman to emerge from India's familial batting production line is Shubman Gill. He rose to prominence at the 2018 ICC U19 World Cup, where he batted third and assisted Prithvi Shaw to help India win a record-tying fourth world championship, scoring 418 runs at an average of 104.50. A favourite in the 2018 IPL auctions and the edition's Player of the Tournament, Gill was selected by Kolkata Knight Riders for INR 1.8 crore (USD 280,000).
Talk To Similar Celebrities
Shubman Gill's Family and Shubman Gill's Education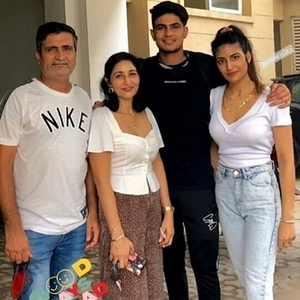 Shubman Gill was born on 8 September 1999. Shubman Gill's age as of 2022 is 23 years. Shubman Gill's zodiac sign is Sagittarius. Shubman Gill was born in the village of "Chak Khere Wala" also known as Chak Jaimal Singh Wala, which is located close to Jalalabad in the Punjab district of Fazilka. Shubman Gill's father is Lakhwinder Singh a farmer and his mother is Keart Gill. Shubman Gill has a charming sister Shahneel Gill. Shahneel Gill and her brother Shubnam Gill have a very adorable relationship. Shubman Gill attended Manav Mangal Smart School in Mohali, Punjab, for his education. Gill's father was the one who encouraged and inspired him to start playing the sport. His father never discouraged him because he also wanted to pursue a career in sports but was not given enough support or career opportunities. For Shubman Gill to practice and play on, his father Lakhwinder built a turf field on his farm.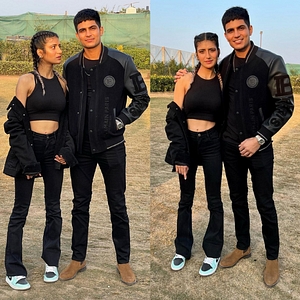 He used to challenge village kids to take his son's wicket and reward them with 100 rupees if they were successful. Lakhwinder Singh claims that he left farming in his village and relocated to Mohali in order to turn his son into a professional cricketer. Gill received coaching from his school for a while after his father enrolled him in the academy of the Punjab Cricket Association. Shubman Gill lived in his village for a number of years. In the community, his father owns a farm. During his childhood, Gill had the good fortune to play cricket on a farm, where the farmhands would bowl to him. Gill's father aspired to play cricket professionally. According to his father, Gill has remained interested in farming since he was a child. Shubman Gill has strong emotional ties to his farm and village. Many of his ancestors were farmers.
Shubman Gill's Childhood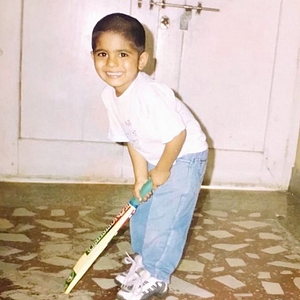 Shubman Gill was born in Punjab's Fazilka. There were agricultural lands owned by his family. His father, an agriculturalist named Lakhwinder Singh, had aspirations of playing cricket but was unable to realize those ambitions. He chose to develop Shubman Gill as a strong cricket player instead. He noticed his son's cricketing talent at a young age and was excited about the chance to improve it. To help him with his batting practice, he would ask the hired help on the farm to throw balls at Shubman. Shubman Gill's father moved the family to Mohali and rented a home close to the PCA Stadium after becoming convinced of his talent. Shubman has been an avid cricket fan since he was three years old, according to Gill's father. Since he was three years old, he has only ever played cricket. Children of that age would engage in toy play. He never made such a request. For him, it was just bat and ball. According to Shubman Gill's father, Lakhwinder Singh, "He used to sleep with a bat and ball." He scored an unbeaten double century in the Vijay Merchant Trophy on his Punjab Under-16 state debut. In the Punjab Inter-District Under-16 competition in 2014, he scored 351 runs and shared a record opening stand with Nirmal Singh of 587 runs.

Shubman Gill's Affairs and Relationships
Shubman Gill - Sara Tendulkar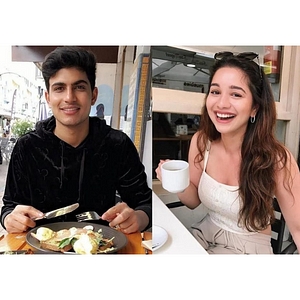 Surprisingly, Sara Tendulkar, the daughter of Indian batting legend Sachin Tendulkar, has frequently been associated with Shubman Gill. Fans have questioned whether the two are dating because the couple is very active on social media and there have been times when Sara has praised Gill for his incredible performances on the cricket field. Both Shubman and Sara follow each other on Instagram, and while Shubman also follows Sara's family there, what really caught the attention of the online community was the fact that Sara also follows Simran Sidhu and Shahneel Gill, who is Shubman's sister. Shubman and Sara used to respond to each other's posts on social media. They have stopped leaving comments on each other's social media accounts, though, as the dating rumour has spread. Despite not having shared any photos of themselves together, Shubman and Sara celebrated the New Year in the same place.
Shubman Gill - Sara Ali Khan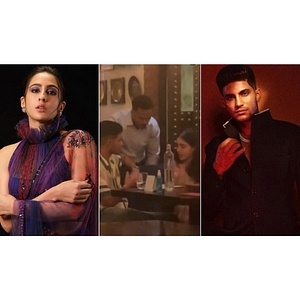 A video of actor Sara Ali Khan and cricketer Shubman Gill dining out has gone viral on social media, igniting rumours that the two are dating. The brief clip, which was posted on TikTok, begins with a woman saying she just "saw Sara at Bastian," followed by a still image and a clip of the actor seated across from the cricketer. Even though the woman in the video says the restaurant is called Bastian in Mumbai, other reports claim the two were actually in Dubai. Fans were shocked to learn of the potential pairing. One user on Twitter joked, "Shubman Gill and Sara Ali Khan was NOT on my 2022 bingo." Neither of the two has responded to the rumours. A twitter user on August 29, 2022 made a tweet saying "Wo Sara Nhi Toh Yeh Sara Hi Sahi...." and had also tagged the rumored couple @ShubmanGill and @SaraAliKhan.
Shubman Gill's Career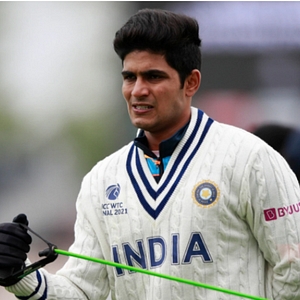 On February 25, 2017, Shubman Gill played his first List-A match against Vidarbha. On November 27, 2017, he played his first match for the Punjab Ranji team. He scored 50 in the first game and 129 against Bengal in the second. He was included in India C's roster for the 2018–19 Deodhar Trophy in October 2018.

He scored an unbeaten century against India A in the final round-robin game to help India C advance to the championship. Gill scored his first double century in first-class cricket in December 2018 while playing for Punjab against Tamil Nadu in a Ranji Trophy match, scoring 268 runs.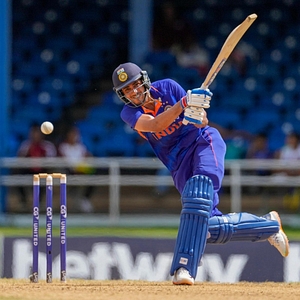 At the age of 17, he made his international debut for the U-19 Indian cricket team against the England U-19 team, scoring two consecutive centuries. He was chosen and named the vice-captain of the India U19 team in December 2017 for the 2018 ICC Under-19 Cricket World Cup after making an impression both at home and abroad. Shubman excelled during the World Cup, scoring 372 runs in just five innings to place second overall. Gill scored an unbeaten 90 runs from 59 balls as India defeated Zimbabwe by 10 wickets in their Group B match.

He hit 86 off 94 balls in the quarterfinal, which India won by 113 runs over Bangladesh. In the semifinal match against Pakistan, he hit a blazing unbeaten 102 off 94 balls to record a century. India triumphed by a score of 203 runs, and Gill was named Man of the Match. He contributed to India winning the U19 World Cup for a record fourth time by scoring 31 runs off of 30 balls in the finals match against Australia, which India won by an eight-wicket margin.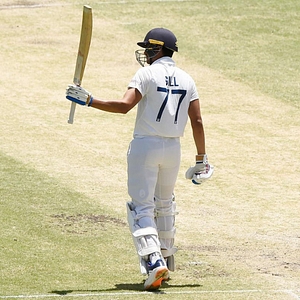 Shubman caught the attention of the cricketing community after his impressive performance in the World Cup and domestic competitions, and Kolkata Knight Riders purchased him for Rs. 1.8 crore during the 2018 Indian Premier League auction. Gill has participated in 27 IPL games so far, scoring 499 runs at an average of 33.26. His four half-centuries, with a 76 as the highest, have all been hits. The 2020 season might be the turning point for the young player, who is still getting a handle on the team.

The Punjab-born batsman, who amassed a tonne of runs in domestic and U-19 competition, was added to India's squad for the limited-overs leg of their series against New Zealand in January 2019. He made his One Day International (ODI) cricket debut on January 31, 2019, against New Zealand in the fourth ODI of the series at Hamilton's Seddon Park. Trent Boult snatched Gill up after he managed just 9 runs in his 21-ball vigil at the crease.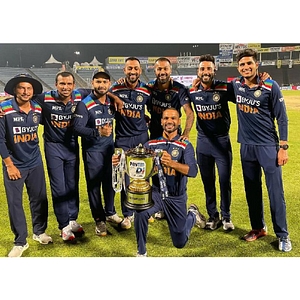 After scoring two centuries against the West Indies Shubman Gill, a player for a Caribbean team, was immediately added to India's Test squad for their upcoming series against South Africa. The young player struggled to crack the starting XI due to the presence of well-known players, and as a result, he left without donning the white flannels for his nation. However, he was once more selected for India's Test team in February 2020, this time for a series against New Zealand Cricket.

In December 2017, Shubham Gill was given the vice-captaincy of the U-19 World Cup team. He took the initiative and ended up being the top scorer for the Indian team. The team was able to succeed thanks to Gill's aggressive and cool demeanour. He was appointed the India Blue team's captain for the 2019–20 Duleep Trophy in August of that year. Gill was chosen as the captain of the India C team for the 2019–20 Deodhar Trophy in October 2019. He led a team in the competition as the youngest cricketer ever in November 2019. By beating Virat Kohli's record set in the 2009–10 season when he was 21 years and 124 days old, he was 20 years and 57 days old.

Shubman Gill's Career Timeline
Batting Career Summary
Bowling Career Summary
Most Recent Matches
Shubman Gill's Struggles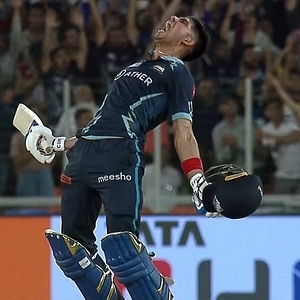 There is no denying that Shubman Gill is currently one of India's most exciting young cricketers. His spectacular 91 run performance at the Gabba heralded his grand entrance onto the world stage. However, the young Indian opener has been able to perform to the best of his abilities ever since. Sanjay Manjrekar, a former Indian cricketer, recently discussed Shubman Gill's performance and provided an explanation for why he has been having difficulty. Manjrekar told ESPNCricinfo that Shubman Gill will need to improve his footwork in order to succeed in the English conditions. 'Shubman Gill will need to improve his footwork.' He's getting out to the ball, and the ball is coming back in a that's problem. It's always on the offensive. I haven't seen him go back once during this Test match. So he's really focused on not getting out to the ball that's been pitched up.There has been much discussion about his front pad not going far enough and getting caught on the crease. He got caught up in making sure his front pad was across and was concerned about the outswinger.'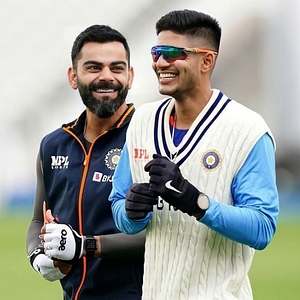 Manjrekar also questioned Gill's habit of always planting his front foot forward. He stated: 'He left some lovely balls.' But the ball coming back in caught him off guard. I'm not sure if that's the best way to go about things, to always be on the offensive.' Gill uses a back-foot trigger followed by a front press without putting any weight on the ball. When it works, which is most of the time, it appears very elegant, but when it doesn't, it could look flashy and give detractors more fodder. It must be made clear that India would not have made as much history if it weren't for Gill's innings. Gill contributed just as much to that victory as Pant did. Later, Gill talked about the camp where he overcame his fear of being hit. He told the website of his IPL team, 'Ek baar ball aapko lag jaye toh darr khatam ho jata hai [Once you get hit by a ball, the fear of getting hurt goes away]'.

Shubman Gill Controversies
Shubman Gill, a rising star in Indian cricket, had his dismissal overturned following an altercation with the on-field umpire on Friday during Punjab's Ranji Trophy match against Delhi, which caused play to be suspended for about 10 minutes.
Disagreement with the umpire's ruling is a violation of the 'Code of Conduct,' and match referee P Ranganathan may speak with the player about it. He might receive a warning or be accused of a Level 1 Offense.
Yuvraj Singh argued that Shubman Gill, who was fined 100% of his match fees for questioning the umpire's ruling during a Ranji Trophy match between Punjab and Delhi, did not treat the official in a disrespectful manner as had been claimed.
Shubman Gill never abused an umpire, according to Yuvraj Singh. Shubman Gill caused controversy by refusing to leave the field after being given a penalty during a game last season. He had argued with the on-field umpire and won the right to have his dismissal overturned.
Shubman Gill Records
The Deodhar Trophy's youngest captain in cricket
In the year 2018–19 Ranji Trophy, Punjab's top scorer (728)
In the 2018 U-19 World Cup, India's top run scorer (372)
Against the West Indies A, the Indian batsman who was the youngest to record a double century in a first-class game
IPL Emerging Player of the Year for 2019
Player of the 2018 U19 World Cup
Shubman Gill's Networth and Income
The amount of assets that exceed liabilities is referred to as net worth. Cash, real estate, and anything else of value are examples of assets. It is the value of everything you own less everything you own. Net worth is not calculated on a yearly basis. So, how much is Ravindra Jadeja currently worth? Shubman Gill has a net worth of about 4 million USD, or 31 crores rupees in Indian currency. He has amassed this enormous sum through his earnings from the BCCI, IPL contracts, and private businesses. Shubman Gill's annual salary is estimated to be $1 million.
Shubman Gill Interesting Facts
Shubman Gill had a natural talent for cricket from a young age. Shubhman's only toy, according to his parents, was his cricket bat.
At the age of eight, he would get up at 3:30 a.m., prepare for two hours of practice at 4, go to school, and return in the afternoon for more cricket.
Shubhman's father is an agriculturalist who was instrumental in his son's development as a cricketer. His father, Lakhwinder, aspired to be a cricketer and wished for his son to achieve his ambition of becoming an international cricketer.
Shubhman debuted for Punjab in the 2016-17 Vijay Hazare Trophy. In the 2017-18 Ranji Trophy, he also made his first-class debut for Punjab against Bengal.
Shubman Gill served as vice-captain of the Indian team that won the 2018 U-19 World Cup.
In the tournament, he scored 418 runs, won three 'Man of the Match' awards, and was named 'Player of the Tournament.'
In the 2019 IPL, he played for KKR and made his IPL debut against the Sunrisers Hyderabad at Eden Gardens. Gill was drafted by the Gujarat Titans IPL franchise shortly before the 2022 IPL auction.
Shubman Gill told Sportskeeda that he looks up to Sachin Tendulkar and Virat Kohli.
Shubhman Gill is the only cricketer with a Youth ODI average of more than 100. Gill played 13 games that season, scoring 203 runs at a strike rate of 146.
Social Media
Frequently Asked Questions