Shubham Sarangi | Footballer, Career, Birthplace, Age

Anisha Saini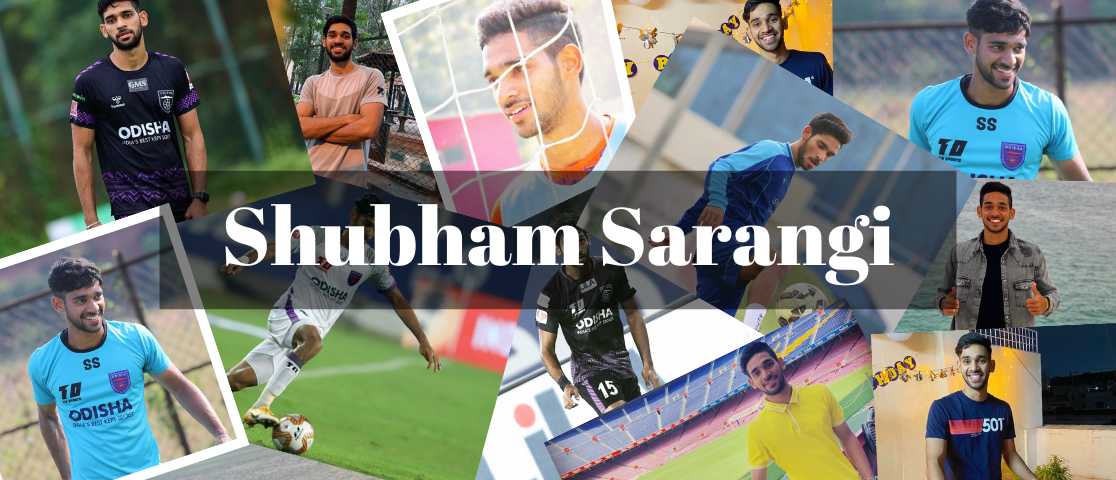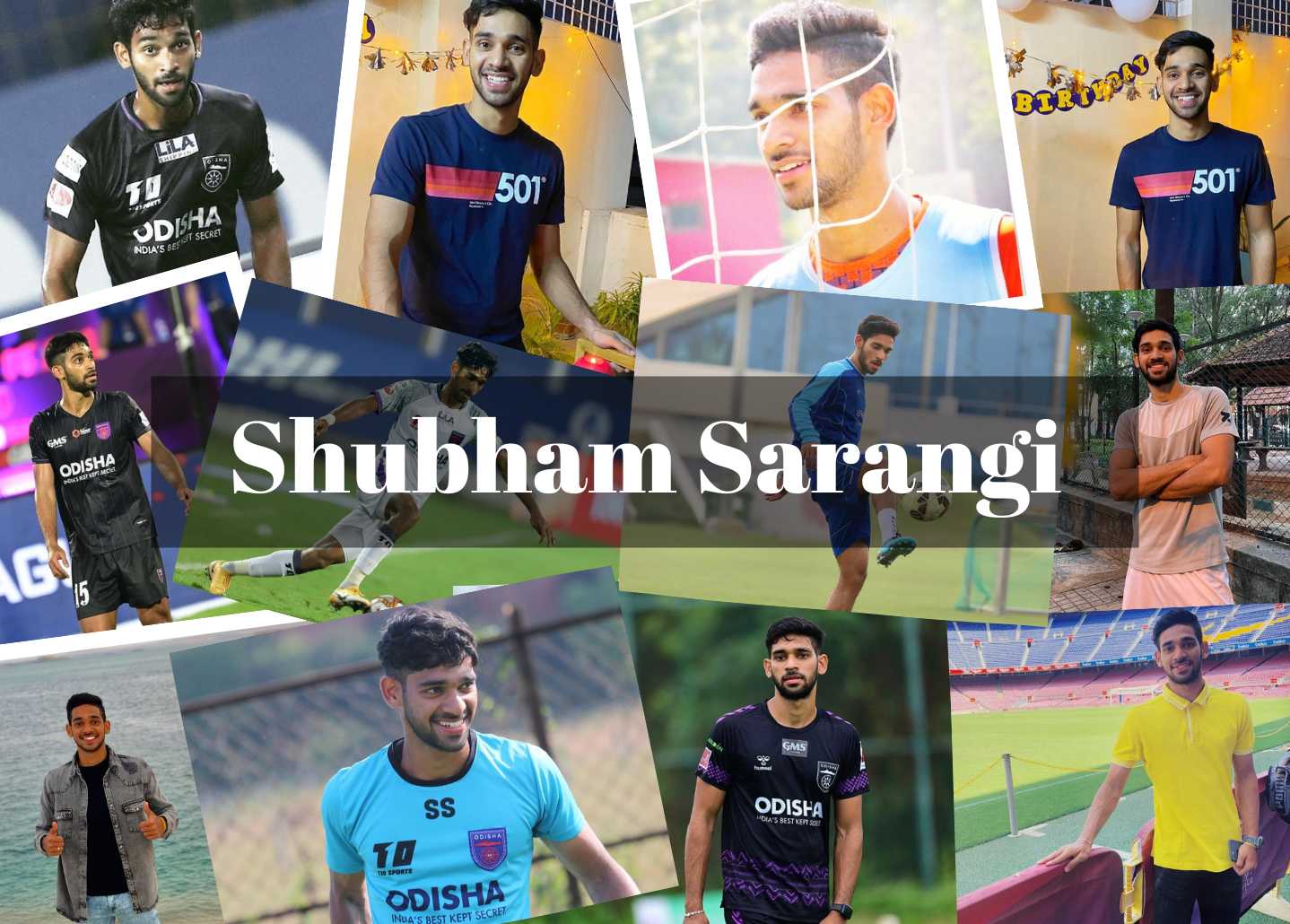 Shubham Sarangi's Biography
Shubham Sarangi's Family and Shubham Sarangi's Education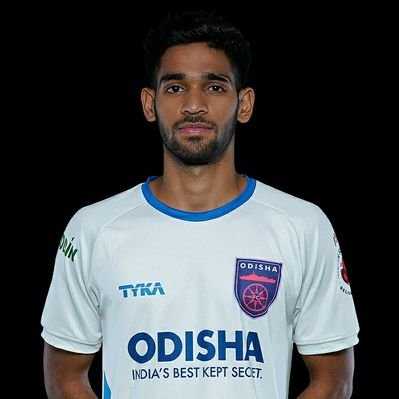 Shubham Sarangi is an Indian football player who competes in the Indian Super League for Odisha FC as a right-back. Shubham Sarangi's birthdate is June 24, 2000. Shubham Sarangi represents Odisha FC in India as a full-back and is 22 years old. Shubham Sarangi currently has a 53 overall rating, with a 59 potential in FIFA 23. Sarangi has a skill rating of two stars. Sarangi is 184 cm tall. Shubham Sarangi's zodiac sign is Cancer. Shubham Sarangi's hobbies are painting and singing.

Shubham Sarangi's father is Pritikant Sarangi. Shubham Sarangi's mother is Anita Sarangi. Shubham Sarangi's elder sister is Sinigdha Sarangi. Shubham Sarangi's birthplace is in Visakhapatnam to Balasore, Odisha. When he was four years old, his family relocated to Delhi, and he began playing football there. He participated in the Kargil War Martyr Captain Vijayant Thapar Memorial Cup while still in elementary school at his Army Public School, Noida. Shubham Sarangi participated in India's 2013 U-14 AFC qualification campaign in Iran. After that, he was selected for India's U-17 World Cup project. He continued training in Goa and toured other nations as part of the AIFF's exposure trip.

Shubham Sarangi participated in the U-15 and U-18 I-League while playing for the Minerva Punjab F.C. Academy in 2015–16, scoring 8 goals and finishing among the league's top scorers. After that, he kept playing for the Indian U-17 World Cup football team. In 2018, Sarangi spent four months receiving instruction at the Aspire Academy in Qatar.
Claim Your FREE Celebrity Shoutout
✕
Claim Now!
Shubham Sarangi's Career
At the age of 4, Shubham Sarangi began playing football after relocating to Delhi. From his balcony, he would watch other children play, but because of his age, he was never allowed to join in. But none of them anticipated that one day this youngster would charm all football fans with his prowess on the field. However, his mother always supported him, played with him, and gave him challenging tasks to complete, which undoubtedly contributed to his astounding presence.

He later developed a love for the game like everyone else and, at the young age of 12, was given the chance to coach his He always took advantage of the school's squad. While playing for the Delhi State Team, he was noticed and given the opportunity to represent the under-13 national team in the AFC qualifications. At that point, both Sarangi and he realized that he was going to accomplish something significant and wasn't simply a regular player.

The young man certainly suffered greatly from not being able to represent his nation in the under-17 World, but he has since worked hard and proven himself. Shubham has also participated in games for Minerva Punjab FC's youth squad. He managed to score 8 goals for them there, and ever since, people have looked forward to him as a potential star.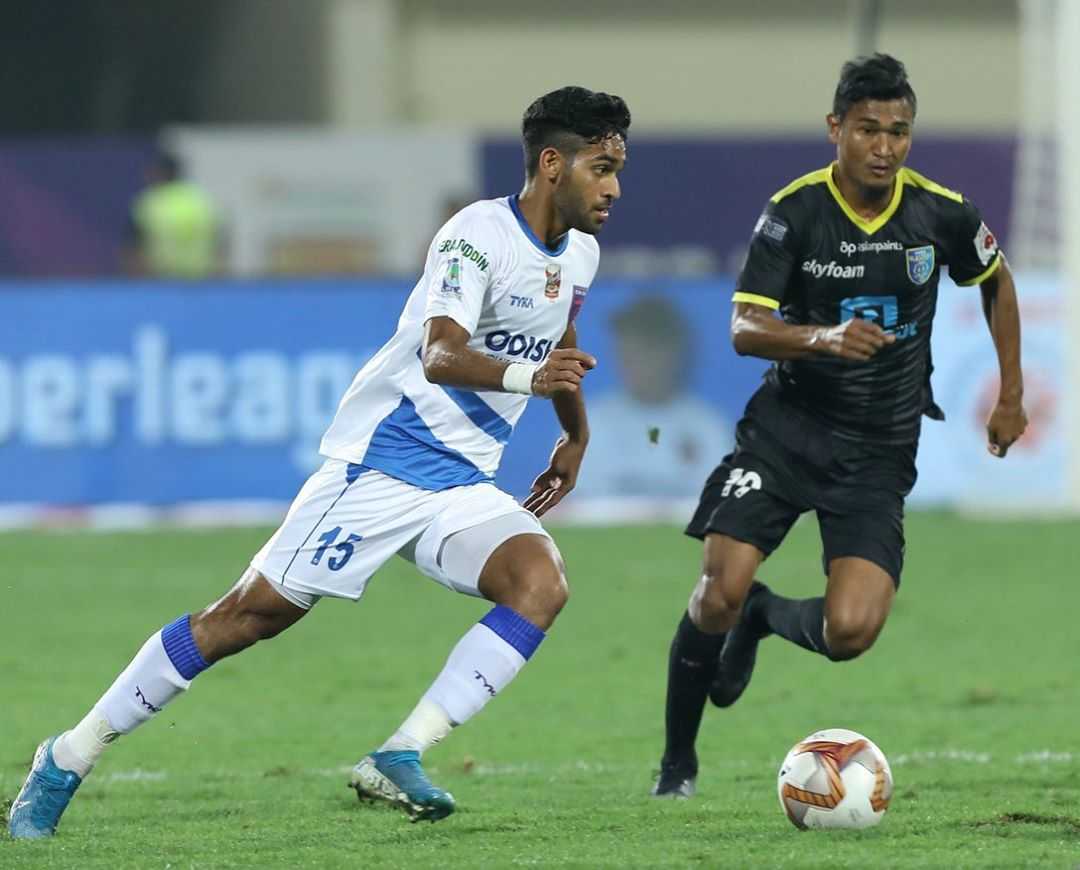 Before joining Delhi Dynamos FC, Shubham received offers from Europe as well, but he chose to stay with the Delhi-based team because they were giving him a vast platform to perform on and establish himself. He was moved to Aspire Academy in Doha after joining them, and it's safe to assume that experience helped him develop into a stronger player. He stayed there for five months before returning to India, where he played in eight matches for the Delhi-based team.

Shubham was one of the greatest Indian players in the ISL in the 2019–20 season and was adored by the Kalinga Brigade and all the other Odisha FC supporters. One of the top full-backs in the league, he was also a very intriguing guy to keep an eye on. In his 1409 total minutes of play for his team, he managed to record 16 crosses, 28 interceptions, 97 clearances, and 1 assist. Igor Stimac called him up for the national team camp as a result of all his hard work. Every young athlete in the nation at the moment finds inspiration in Shubham. It's accurate to state that he is a very strong and mature athlete who only became well-known through his commitment to the game and hard work.
Talk To Similar Celebrities
Shubham Sarangi's Net Worth
Shubham made $3 million and $5 million. The majority of Shubham's income came from his Yeezy sneakers. Despite overstating the size of his company over the years, he made enough money from his job to be considered among the highest celebrity payouts ever. Being a successful athlete is the main source of his basic income.
Shubham Sarangi's Awards and Achievements
Shubham Sarangi received Rs 25,000 as the winner of the Sportslogon Emerging Player of the Year Award in Bhubaneswar on August 11, 2019.
Shubham Sarangi has been honing his skills at the AIFF Regional Academy (U-14) in Goa since May 2013.
As a tennis player, he won the title in Indirapuram Open Tournament and reached the quarterfinals in the East zone CBSE Tournament.
Shubham Sarangi's Interesting Facts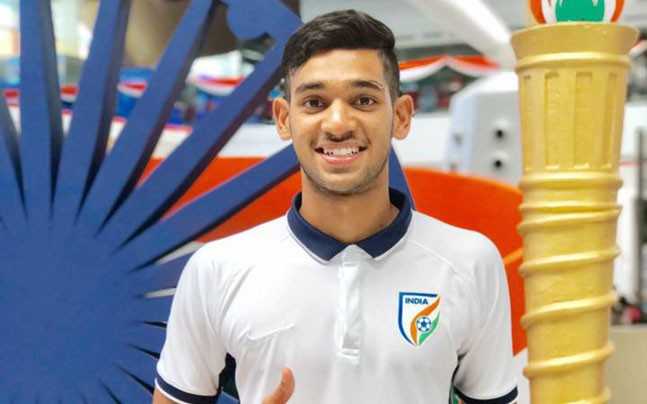 Shubham Sarangi enjoys painting and singing.
At the age of 4, he got interested in football.
Shubham Sarangi's mother plays along with him to motivate and support him.
Shubham Sarangi loves pet dogs.
Social Media
Frequently Asked Questions