Shreyas Iyer | Cricket, Age, IPL, Stats, Networth

Hitesh Mandot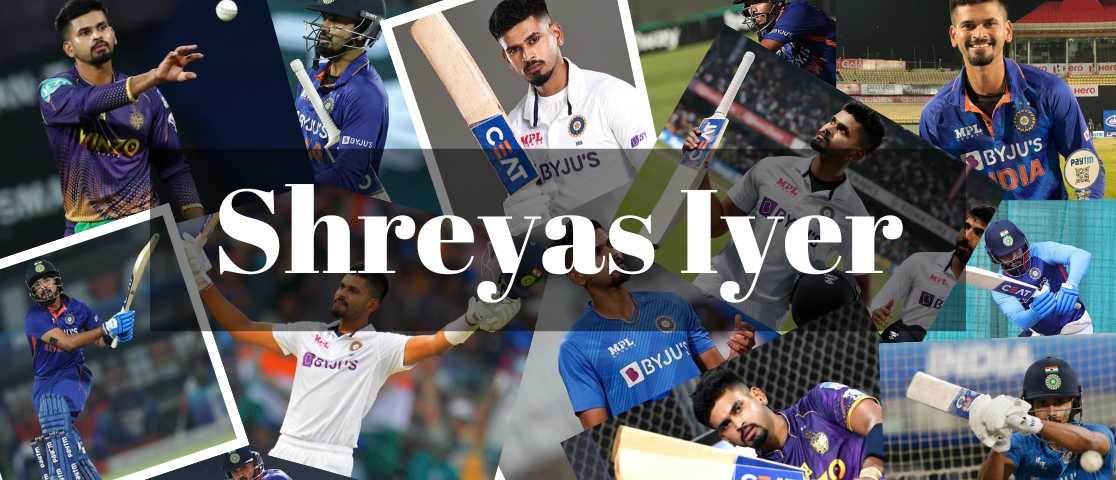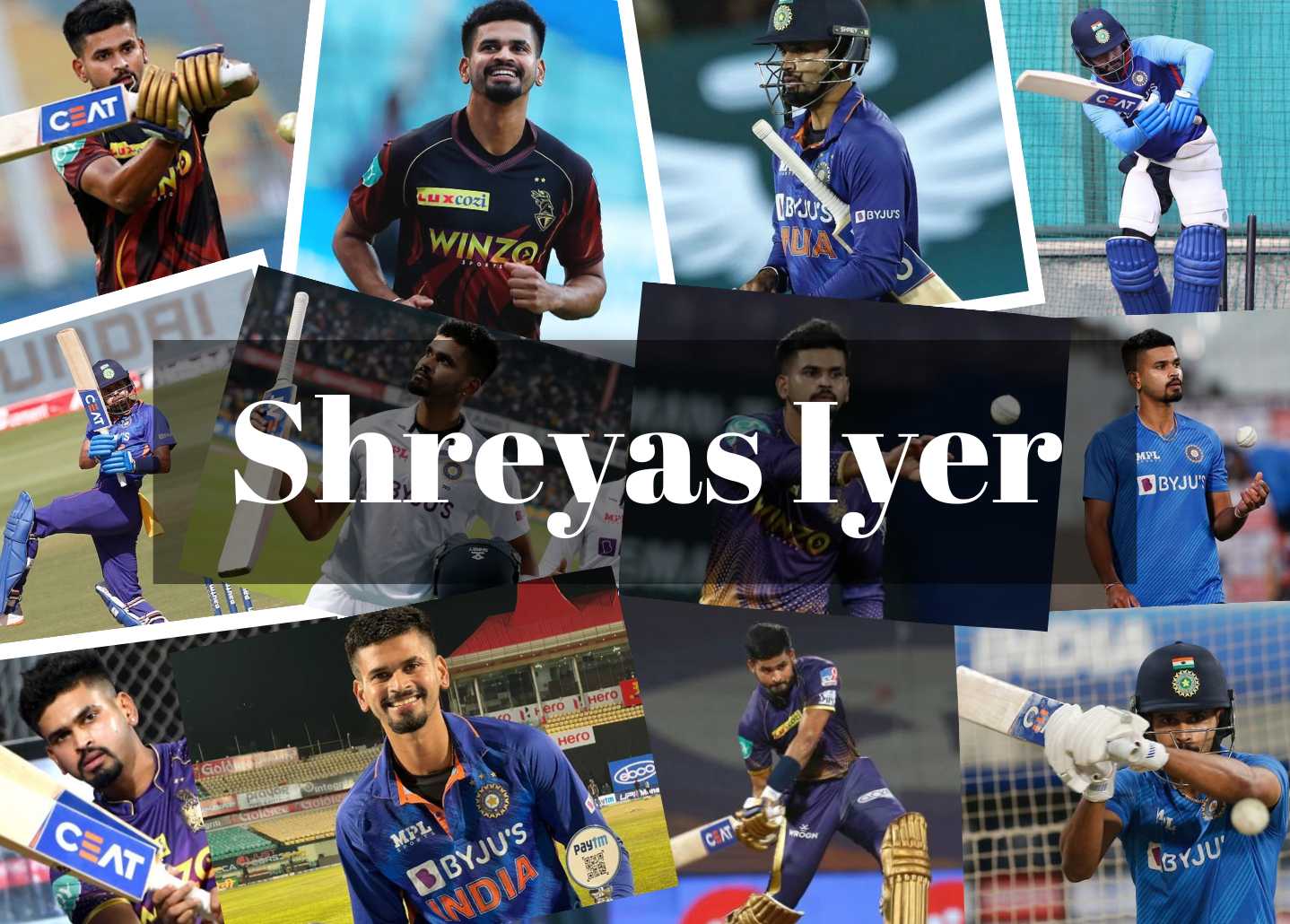 Shreyas Iyer's Biography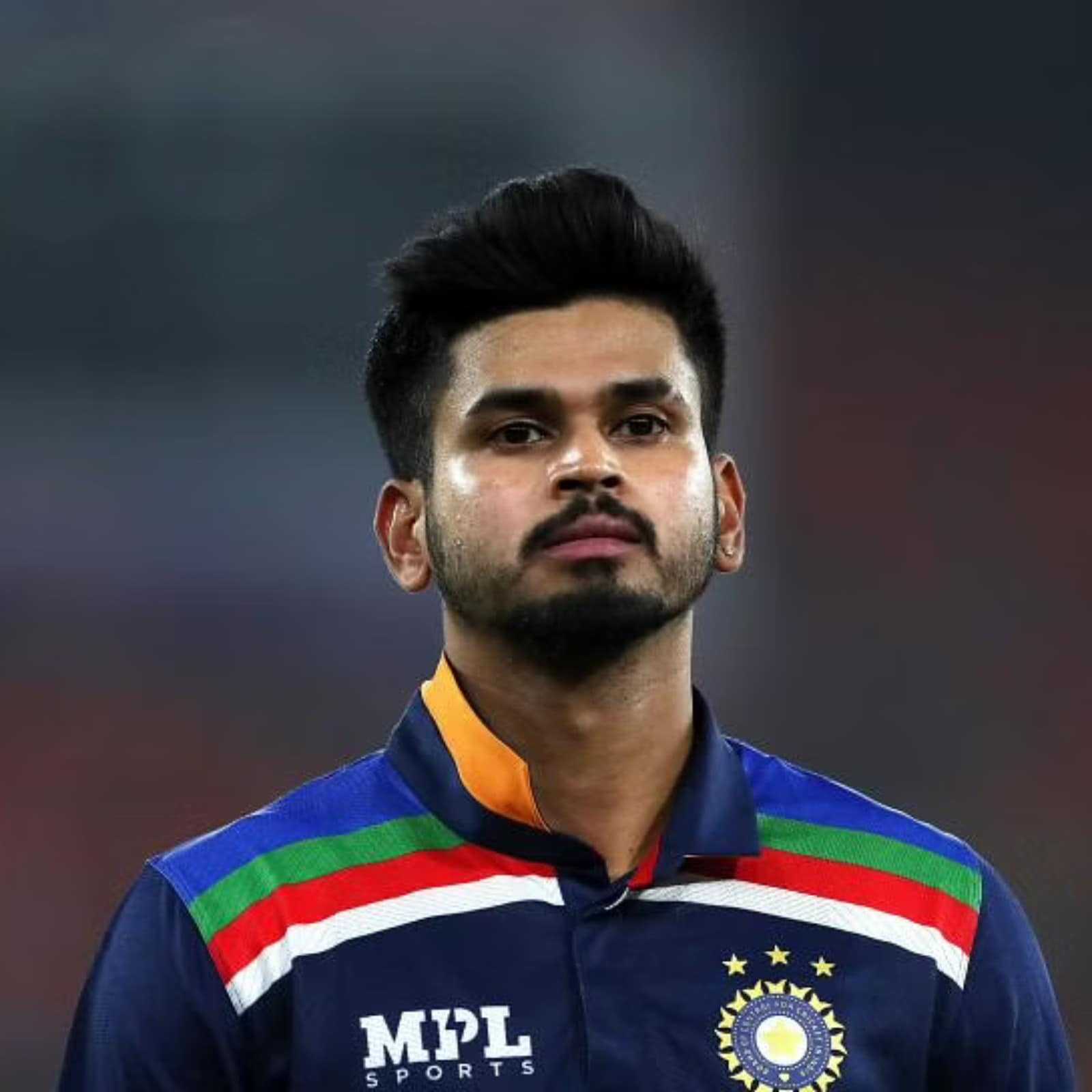 Shreyas Iyer is an International cricketer. Shreyas Iyer was born on 6 December 1994. Shreyas Iyer's birthdate is6 December 1994.. Shreyas Iyer's full name is Shreyas Santosh Iyer. Shreyas Iyer's age is 28 years old as of 2022. Shreyas Iyer's hometown is Mumbai. Shreyas Iyer's height is 6.10 Feet.

Right-handed batter Shreyas Santosh Iyer, who was born on December 6, 1994, competes internationally for India in cricket. He has played for the Indian team in all formats. Iyer became the first Indian player to accomplish so by scoring a century in his first test match and a half century in the second innings against New Zealand in November 2021.

Shreyas Iyer leads Kolkata Knight Riders in the Indian Premier League and competes for Mumbai in domestic cricket. At the 2014 ICC Under-19 Cricket World Cup, he was a member of the India Under-19 cricket team.

Shreyas Iyer Family
Santosh Iyer, who has Keralan ancestry, and Rohini Iyer, a Tuluva from Mangalore, had Shreyas Iyer on December 6, 1994 in Chembur, Mumbai.

Iyer was discovered by instructor Pravin Amre at the Shivaji Park Gymkhana when he was 18 years old. When he first started playing cricket, Amre trained him. At the age group levels, Iyer's colleagues once compared him to Virender Sehwag.

Shreyas Iyer Education
Shreyas Iyer stated that Thrissur, Kerala, is where his family originated in an interview with The Hindu. He received his education at Ramniranjan Anandilal Podar College of Commerce and Economics in Mumbai as well as Don Bosco High School in Matunga. Shreyas Iyer assisted his college team in winning some trophies as he received his diploma from Mumbai's Podar College.
Talk To Similar Celebrities
Shreyas Iyer's girlfriend
According to rumours, Nikitha Shiv is Shreyas Iyer's girlfriend and romantic interest. It is also believed that the two have been seriously in love for a considerable amount of time. However, this rumour has received no confirmation from reliable sources. As far as the current situation is concerned, the captain of KKR has not made any official comments about whether he is involved in a romantic relationship of any kind.

Shreyas Iyer Cricket
Attacking top-order hitter Shreyas Iyer can combine power and finesse in his strokes. He gained notoriety after Delhi Daredevils paid Rs 2.6 crore (approximately US$416,000) to acquire him in the 2015 IPL auction. He paid it back handsomely by scoring 439 runs that season and winning the IPL Emerging Player of the Year award. He became the team's captain and a mainstay throughout the course of the following six seasons, scoring more than 400 runs for them four times.

Iyer advanced through the Under-19 ranks and contributed to India's fifth-place finish at the 2014 World Cup by hitting back-to-back fifty-sevens. The following domestic season, he made his first-class debut for Mumbai. After a lacklustre stint in the middle order, he was elevated to opener and finished as the team's leading run-getter with 809 runs at an average of over 50. The following year, he had a disastrous Ranji Trophy season, scoring 1321 runs at 73, and scoring a century in the championship game as Mumbai won their 41st title.

At that point, there were clamorous requests for Iyer to be quickly drafted into the India team, but it took almost another two years before he made his international debut, initially in the white-ball formats. In an ODI against New Zealand in Hamilton in 2020, he scored his first century for India. A little more than a year and a half later, this time at home, he scored a century and fifty on his Test debut against the same team. He made a chase of 282 against South Africa in an ODI in Ranchi in October 2022 look easy with a well-paced unbeaten 113 that helped India win with plenty of time remaining.

Shreyas Iyer's IPL Career
Shreyas Iyer, known as the most sought-after uncapped player in the IPL, earned the distinction of being the highest-earning uncapped player of the 2015 auction after receiving a stunning 2.6 Crores from a base price of 10 Lakhs. Iyer was brought to Delhi by Pravin Amre, the Delhi Daredevils' assistant coach at the time. Iyer did not disappoint his childhood coach. After amassing 439 runs during the competition, winning the emerging player award, displaying his aggressive style of play, and pleading with the selectors for an India call-up, he became the talk of the town.

Shreyas Iyer's performance in the 2016 season was a dramatic contrast, as he only scored 30 runs in the six innings in which he played for Delhi. The Mumbai native found his rhythm again in 2017 and amassed 336 runs, with a high score of 96. Iyer, however, experienced a breakthrough season in 2018. He remained reliable throughout the year, and by the middle of the season, when Gautam Gambhir had quit the team, Iyer had taken over as captain of Delhi. Iyer will be aiming to perform well both as a batsman and as the captain in 2019. He might once again be considered for the Indian World Cup team after a sensational season.

Shreyas Iyer Stats (as of October 2022)
Shreyas Iyer Stats (Batting)
Shreyas Iyer Controversies
Shreyas Iyer KKR Controversy
Iyer had caused a stir a few days prior when he suggested that Venky Maysore, the CEO of the Kolkata Knight Riders, was tampering in squad selection. Many former players criticised the KKR administrator for intervening in cricket-related things. Shreyas Iyer downplayed the argument as a miscommunication.

Shreyas Iyer Dhanashree
Between Yuzvendra Chahal and his wife Dhanashree, nothing is going right. By viewing his Instagram story (Chahal Dhanashree Instagram) and activities, fans have deduced this. Chahal has astonished everyone by posting a story, whereas Dhanashree has taken the surname Chahal out of his Instagram handle.

Shreyas Iyer has also been unnecessarily included in this alleged argument between these two by the supporters. Suryakumar Yadav actually published a photo on his Instagram account a few days ago. Shreyas Iyer, Dhanashree, and Suryakumar's wife were all present in this photo. Sorry Chahal, we did not miss you, he stated in the description of this photo. On social media, this image gained a lot of traction, and numerous comments were left on it.

Shreyas Iyer's Net Worth
Mr. Shreyas Iyer has a net worth of about $7 million USD, or roughly Rs. 53 crores in Indian rupees. He has amassed this enormous sum through his earnings from the BCCI, IPL contracts, and private businesses.

House: Shreyas Iyer is the owner of a lavish, custom-built home in Mumbai, India. Additionally, Shreyas Iyer owns a variety of real estate assets in many nations.

Cars: Shreyas Iyer has a modest collection of automobiles. The world's top luxury vehicles are among those that Shreyas Iyer owns. Audi and SUVs are among Shreyas Iyer's collection of vehicles.

7 Interesting Facts of Shreyas Iyer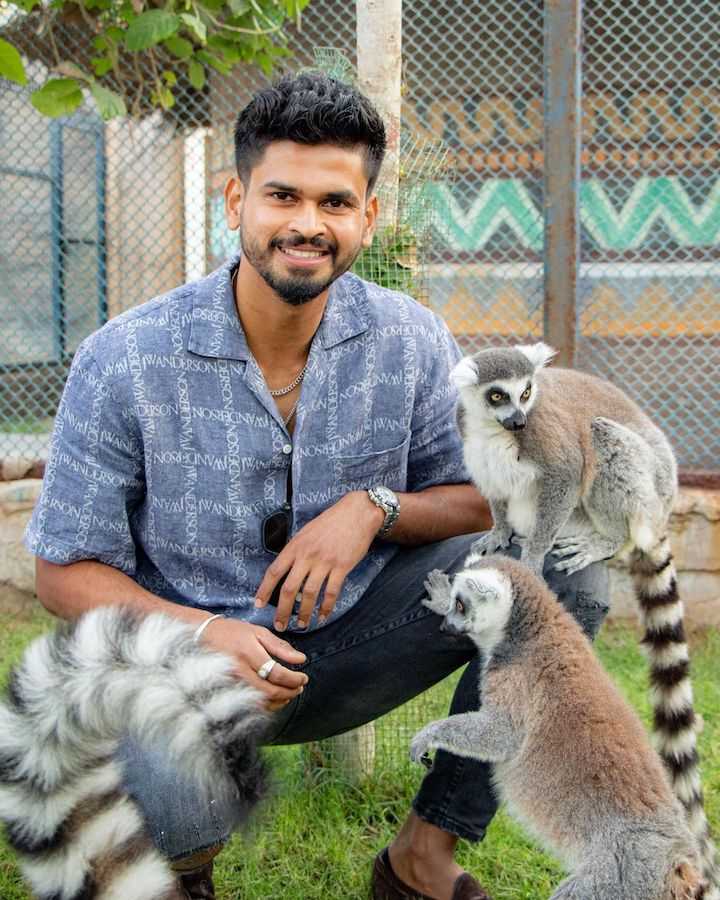 In T20 cricket, Shreyas Iyer's century was the fourth-fastest by an Indian. In a Syed Mushtaq Ali T20 Trophy encounter against Sikkim, the talented batsman scored his century off 37 balls.
While representing Delhi Daredevils in the IPL in 2015, the 26-year-old was named Emerging Player of the Season (now Delhi Capitals).
Shreyas Iyer, who has demonstrated his skills on social media platforms, is well-known for his magic performances at the Team India camp.
Cricket writer Aayush Puthran has directed a documentary based on Iyer's experience playing junior and age-group cricket called Shreyas Iyer Documentary - A Father's Dream.
He is the first captain of the Delhi Capitals to take the team to the IPL championship game. The Delhi-based team advanced to the IPL 2020 final, where they were heartbrokenly defeated by Mumbai.
With 930 runs in 13 innings at an average of 71, including 3 hundreds and 4 fifties, Iyer had the highest run total in the 2015–2016 Ranji Trophy season, with a best score of 200.
Iyer was referred to as young Viru in his early years of cricket, evoking comparisons to the renowned Indian opener Virender Sehwag.
Shreyas Iyer's Profile Summary
Social Media
Frequently Asked Questions