Shlovij | MTV Hustle, Rapper, Biography, Career, Net Worth

Violeena Vargav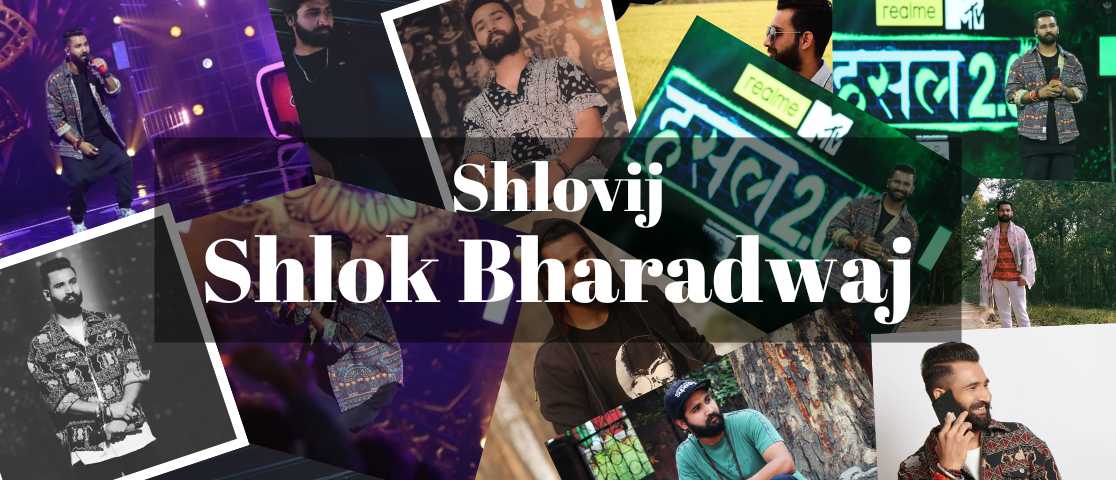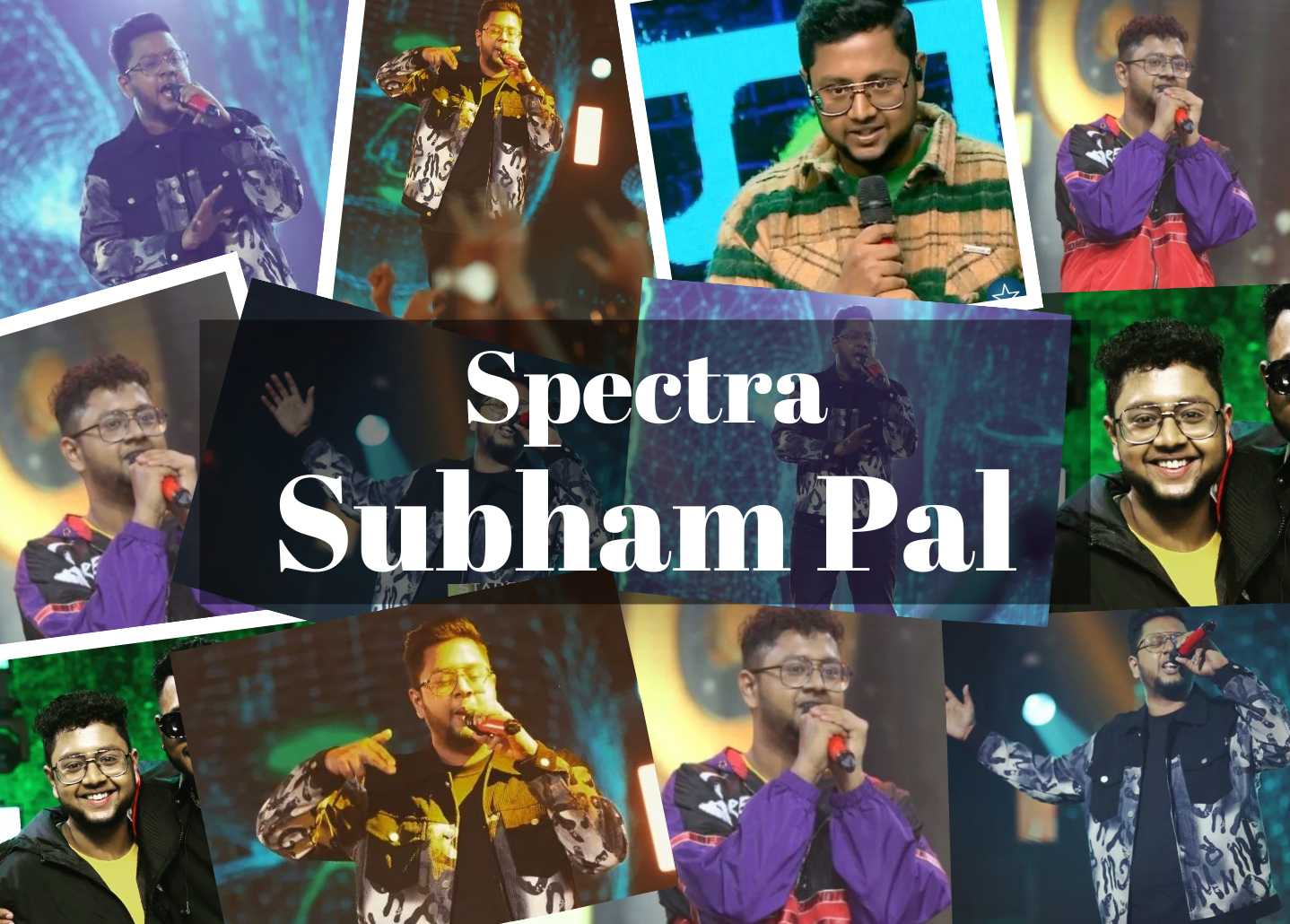 Shlovij's Biography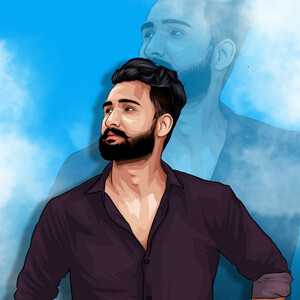 Shlovij is an Indian Hip Hop Artist, Rapper and Lyricist. He raps in pure Hindi and Sanskrit. He is one of the top MTV Hustle contestants in season 2 of the show. Everyone was moved by his simple Hindi and Sanskrit verses, including the MTV Hustle 2.0 Judges.

Shlovij's real name is Shlok Bharadwaj. Shlovij's birthday is 7 September 1997. Shlovij's age is 25 years, as of 2022. Shlovij's birthplace is Udham Singh Nagar, Uttarakhand, India. Shlovij's zodiac sign is Virgo. Shlovij's height is 1.73m or 5'7. Shlovij's religion is Hinduism.

Rap songs about well-known Hindu deities were popularised by Shlovij. His respect for our ancient languages, Sanskrit and Hindi, and his popularity for writing his lyrics in just Hindi set him apart from other rappers. Shlovij regularly uploads his videos to YouTube and Instagram.
Claim Your FREE Celebrity Shoutout
✕
Claim Now!
Shlovij's Family and Shlovij's Education
Shlovij's father's name is Vijay Bharadwaj. Shlovij's mother's name is Anita Bharadwaj. Not much information is available on Shlovij's siblings. Shlovij and his father had a close relationship, but he, unfortunately, lost his father when he was a small boy.

Shlovij has completed his schooling in Uttarakhand, India. He was interested in music from a very young age. He has done his graduation from college in Uttarakhand, India.
Talk To Similar Celebrities
Shlovij's Struggle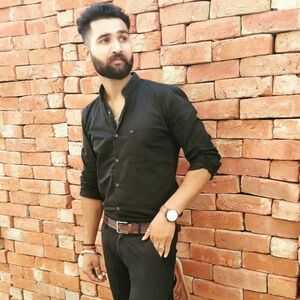 Shlovij and his father were very close, but he sadly lost them when he was a young. He took up the burden of providing for and nourishing his family after his father passed away. He put forth a lot of effort to provide for his family while also never losing sight of his goals. He put in a lot of effort to make his aspirations come true.

It is true that perseverance and difficulty are the sources of strength and advancement; all of Shlovij's efforts paid off when he was selected to appear on MTV Hustle season 2, India's first-ever Rap/Hip-Hop reality series.

He combined his birth name Shlok with his father's given name Vijay to create the stage name Shlovij as a tribute to him. Although he never had the chance to spend much time with his father, he feels as though he will always feel his presence when he hears his name.
Shlovij's Career
Shlovij is an exceptionally gifted artist. Rap songs Shlovij has written on famous Hindu heroes are highly recognized. He stands out from other rappers because he favors Hindi and Sanskrit, two of our ancient languages, and because he wrote his raps entirely in Hindi. In order to keep his fans entertained and up to date, Shlovij uploads his original songs to his YouTube page.

MTV Hustle 2.0 (2022)
MTV Hustle is the first rap/hip-hop reality programme that aired in India. The title of India's largest hip-hop sensation is contested by aspiring rappers. The show is accessible online on MTV India and Voot.

Shlovij was a cast member of MTV Hustle season 2, the first Rap/Hip-Hop reality programme to air in India. Dino James, Dee MC, King, and EPR all served as judges in addition to being the contest's Squad Boss. Krissann Barretto served as the event's emcee. Shlovij has performed well-known songs including Toota Khwab, Khone Ka Dar, Aaina, Umar Meri 26, and Ek Dafaa. He charmed everyone over with his first performance, but he was not chosen for the top 16 because he stumbled over a few lines in his follow-up act.

14 applications were selected by Vote Online Auditions to compete in Season 2. The four Squad Bosses would instruct the aspirants and grade them according to their musicality, storytelling, technique, rhythm, and performance. Badshah chose the squads for the contenders. By voting on Voot, viewers also had the chance to participate in the effort to support their preferred performer.
Shlovij's Songs List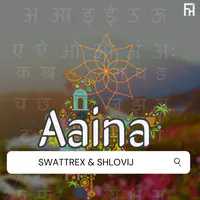 Khone Ka Dar
Toota Khwab
Aaina
Umar meri 26
Backfire
Ek Dafaa
Seekh
Shlovij's Net Worth
Shlovij's Net Worth is estimated to be approximately $1 million US or 7 Crores INR, as of 2022. Shlok Bharadwaj, a rapper and vocalist, is now well-known in the industry as Shlovij. He garnered high praise for his involvement in MTV Hustle Season 2. One of Shlovij's sources of income is his singing endeavors, such as performances and gigs. He also earns money by taking part in reality TV.

Videos created by Shlovij are posted to a YouTube channel. He posts videos of himself singing and rapping on the channel. He is quite well-liked on social media. He is skilled at engaging and entertaining his audience. Through Instagram Reels, he continues to be active on Instagram. He earns a fair income via his YouTube channel and other social media platforms. Additionally, Slovij uses advertising to promote a number of brands. Due to these activities, his net worth has improved.

There is no information available on Shlovij's house and car collection.
Shlovij's Interesting Facts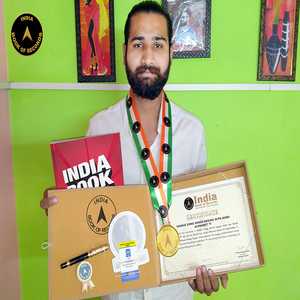 Shlovij was interested in music from his very childhood.
Shlovij's favourite singers are Badshah and Raftaar.
Shlovij loves travelling to new places.
Shlovij's real name is Shlok Bharadwaj.
Shlovij's name is a combination of his first name, Shlok, and his father's first name, Vijay.
Shlovij lost his father when was still a young boy.
Shlovij's respect for our ancient languages, Sanskrit and Hindi, and his notoriety for writing his lyrics in just Hindi set him apart from other rappers.
Shlovij holds the record for writing the most original song to start with the Hindi alphabet 'ब' . Every word on the song he sung began with the Hindi alphabet 'ब', and each line had a meaning.
Social Media
Frequently Asked Questions