Shiv Nadar | Age, Height, Controversy, Biography, Net Worth

Violeena Vargav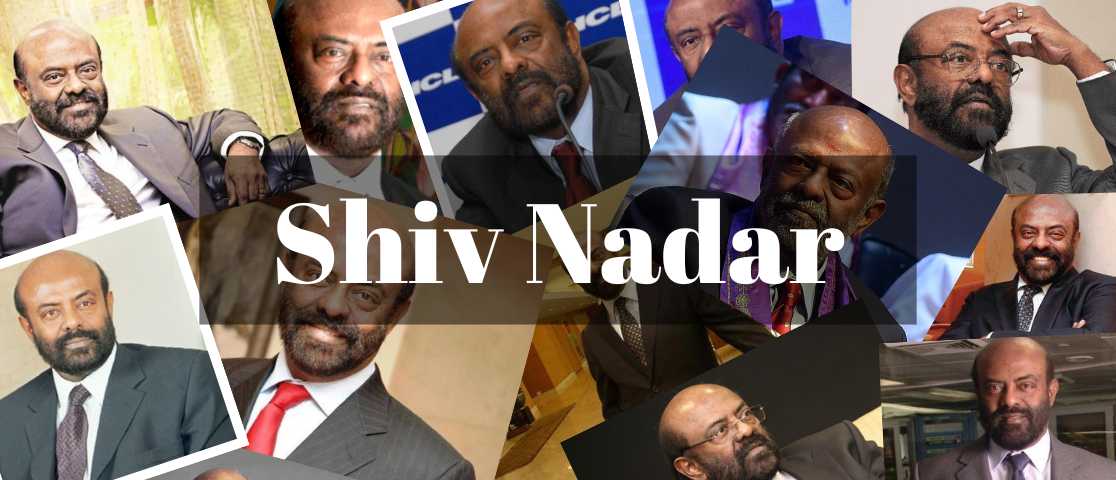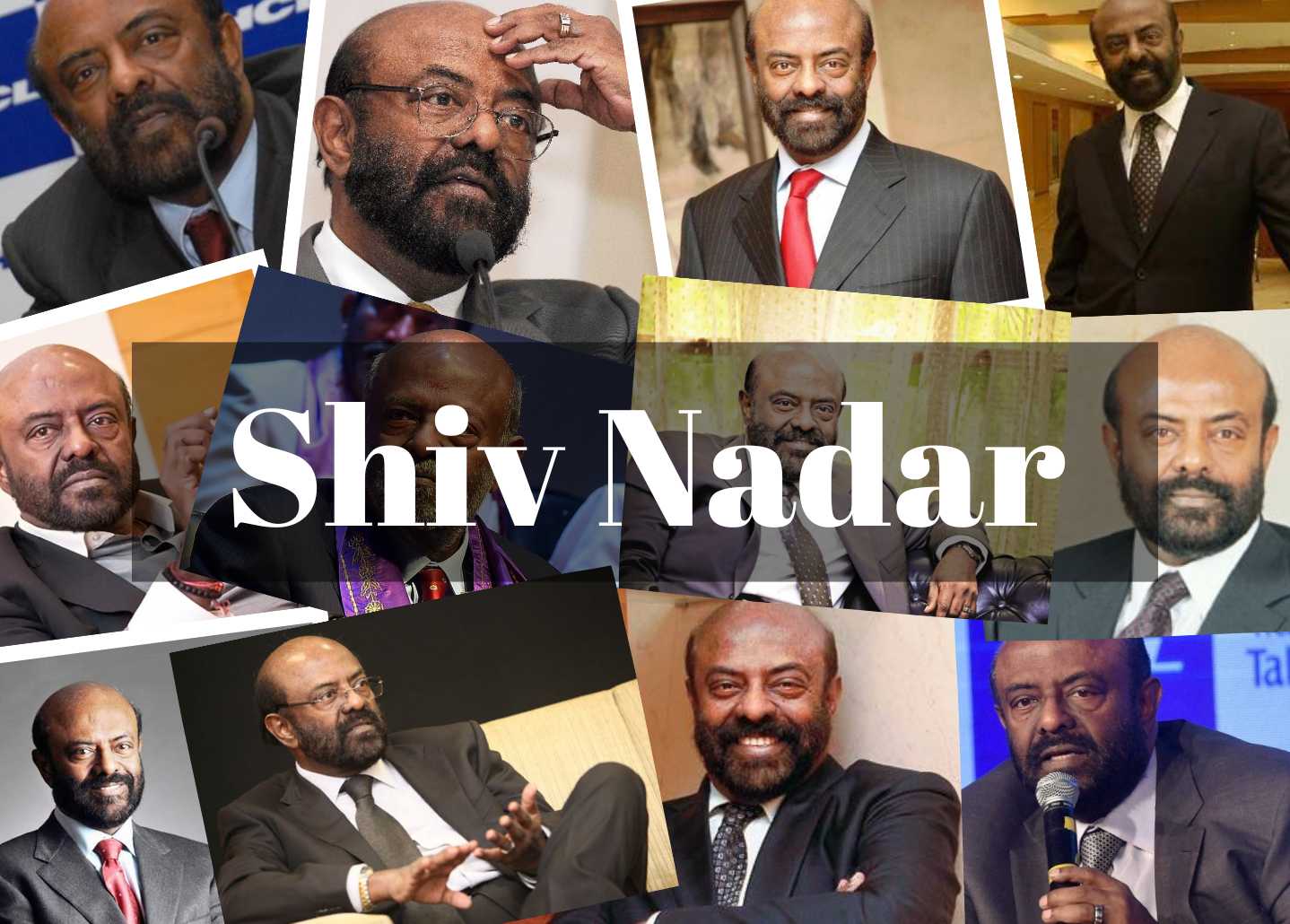 Shiv Nadar's Biography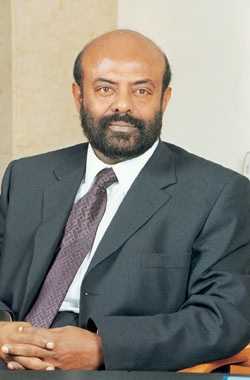 Shiv Nadar is an Indian philanthropist and industrialist. He founded HCL Technologies Limited and the Shiv Nadar Foundation, and he currently serves as their chairman emeritus. Midway through the 1970s, Nadar started HCL. Over the ensuing three decades, he continually shifted the company's focus in order to transform the IT hardware business into an IT enterprise. Through the Shiv Nadar Foundation, he has concentrated his efforts on improving India's educational system since the mid-1990s. With an estimated net worth of $23.9 billion as of July 6, 2022, He is the third richest person in India and the 60th richest person in the world, according to Forbes. Nadar received the Padma Bhushan in 2008 in recognition of his work in the IT sector.

Shiv Nadar's birthday is on 14 July 1945. Shiv Nadar's age is 77 years as of 2022. Shiv Nadar's birthplace is Moolaipozhi, Tamil Nadu. Shiv Nadar's zodiac sign is Cancer. Shiv Nadar's height is 1.73m or 5'7" in inches. Shiv Nadar's religion is Hinduism.

With more than 1,37,000 individuals working in a variety of positions, HCL currently has a presence in 42 countries around the world through offices, delivery centres, and innovation laboratories. What started off as a little Delhi barsati now boasts annual revenues of $8.3 billion and higher. In the 1980s, when Steve Jobs was the only other person in the world producing first-generation microprocessors, HCL started doing so under his close eye. A UNIX-based operating system, PCs, computer hardware, and the first relational database management system were all added to the company's growing product line.
Claim Your FREE Celebrity Shoutout
✕
Claim Now!
Shiv Nadar's Family and Shiv Nadar's Education
Shiv Nadar's father's name is Sivasubramaniya Nadar and his mother's name is Vamasundari Devi. His mother, Vamasundari Devi, is a sibling of S.P. Adithanar, the creator of the daily Dina Thanthi. He is the sororal nephew of S. P. Adithanar, the creator of the Tamil daily newspaper Dina Thanthi. Additionally, Ramanichandran, a Tamil romance author, is his cousin. Shiv Nadar attended Kumbakonam's Town Higher Secondary School. Additionally, he attended Madurai's Elango Corporation Higher Secondary School. In June 1955, he was accepted into the first form, and he attended Town High School there until June 1957. Later, he enrolled at St. Joseph Boys Higher Secondary School in Trichy, where he finished high school. Nadar graduated from the American College in Madurai with a pre-university diploma and the PSG College of Technology in Coimbatore with a degree in Electrical and Electronics Engineering.

Talk To Similar Celebrities
Shiv Nadar's Marriage
Kiran Nadar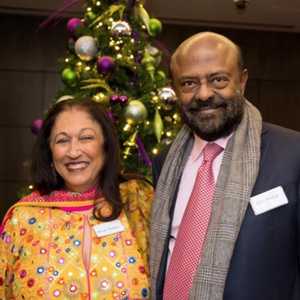 Shiv Nadar's wife's name is Kiran Nadar. Kiran Nadar is an Indian art collector and also the creator of the Kiran Nadar Museum of Art and a trustee of the Shiv Nadar Foundation.

Roshni Nadar, his sole child, is now HCL's chairwoman.

Shiv Nadar's Career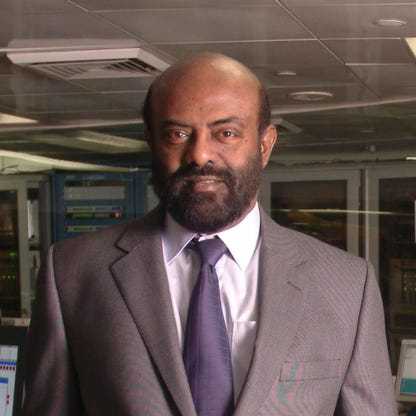 Shiv Nadar started his career in 1967 at the College of Engineering Pune (COEP), then worked for Cooper Engineering Company until landing a new position in the digital products division of Delhi Cloth Mills. The fourth-largest firm in India at the time was DCM.


Here, Shiv Nadar, at last, understood that a routine corporate existence was not for him. These problems would be discussed with five of his coworkers who were also employed by DCM in the calculator section over lunch. All 6 made the decision to quit their lucrative careers and start their own businesses after becoming frustrated and being inspired by Shiv Nadar.

Microcomp Limited was founded in 1975 by Shiv Nadar, Ajay Chowdhry, Arjun Malhotra, DS Puri, Subhash Arora, Yogesh Vaidya, Mahendra Pratap, and S. Raman. They produced Televista and other office supplies, as well as tele-digital calculators. The company's major shareholder was Shiv Nadar.
However, the group that was working in Shiv's garage actually had ambitions to start a computer manufacturing business. India only had 250 computers at the time, thus this was a remarkable move. Although they initially made digital calculators, this was only to fund their grander aspirations. But they still encountered a funding gap, just like any other business.

They were fortunate because the government of Uttar Pradesh at the time supported business ventures in the IT industry. Shiv Nadar presented his idea to the publicly traded UP Electronic Corporation. Impressed, the UP government made the decision to have a 26% interest in the business. They now had an extra 20 lakhs in the capital as a result.

One of the first public-private partnerships was this one (PPP). However, it was advised that they change the name to Uttar Pradesh Computers Limited. However, Shiv Nadar went with Hindustan Computers Limited (HCL) as the company's name because it was well-known across the country. He was permitted to do so since he was being held in part by the government.
During that time, there has been a great deal of unrest in the nation. After overthrowing Indira Gandhi, the BJP finally won the majority. They also made sure that foreign corporations decreased their shares in the nation as one of their first reforms. As a result, businesses like IBM and Coco-Cola left the nation. The loss of IBM left a hole in the nation's IT sector. Nadar realized this and began to take advantage of the circumstances. HCL constructed the first personal computer in Nadar's garage in 1978. In 1983, they offered Indian customers the first PC, known as the HCL Workhorse.

HCL was already considering international expansion in 1979. They established Far Eastern computers after discovering a chance in Singapore. HCL, which had a market value of Rs. 3 crore at the time, was successful enough with this new business to generate sales of Rs. 10 lakh in its first year. During that time, Nadar saw that India needed young, trained candidates who were prepared to fill positions in the industry. He assisted Rajendra S. Pawar, Vijay K. Thadani, and P. Rajendran in establishing an institute for this purpose rather than searching elsewhere or merely relying on prior expertise. The National Institute of Information Technology (NIIT) was established in 1981 with funding from Nadar.

The Indian government revised its policy regarding the importation of technology and computers in 1984. Nadar pounced on this chance. The company's founders travelled around the globe to bring back PCs, which they disassembled and researched in an effort to build their own. Soon after, the first multi-processor version of Unix, the HCL busybee, was introduced in 1985. By developing the system three years before Sun Microsystems and HP, HCL defeated them.

Shiv Nadar shared the aspirations of many others in that he wanted to go global. But he had high dreams of success in the US. HCL entered the American market with computer hardware in 1989. HCL has never failed before. Their foray into the US was a complete failure. Nadar, however, did not allow this to slow him down. In order to create HCL HP Limited, he partnered with HP (Hewlett-Packard). They carried on from there. In just three years, HCL has also established alliances with major international juggernauts like Nokia and Ericsson. This gave HCL additional opportunities as well as a new revenue stream.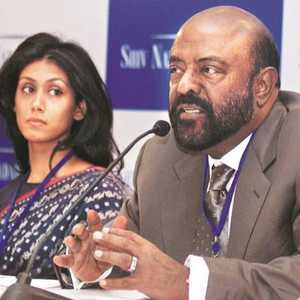 Shiv Nadar ran into trouble in 1998 as its revenues started to decline. Arjun Malhotra, one of the main stockholders and a co-founder, made the decision to quit the business at the same time and form TechSpan, a company with offices in Sunnyvale, California. At this point, Nadar made the decision to turn to the capital markets and launch an IPO in 1999. This was an enormous success that also happened to occur during the dot-com bubble.

Unknown to many, HCL worked on the flight management systems for the Boeing Dreamliner and assisted in automating NSE in 261 cities. The organisation is one of the leading players in Indian IT thanks to Shiv Nadar's leadership. Additionally, the company has diversified into a number of other industries, including aerospace and defense, automotive, capital markets, finance, chemicals, and process industries, electricity and utilities, healthcare, hi-tech, industrial manufacturing, consumer goods, insurance, life sciences, manufacturing, media and entertainment, mining and natural resources, oil and gas, retail, telecom, and travel, logistics, and hospitality.

Roshni Nadar Malhotra took over for her father Shiv Nadar as chairperson of the board of directors in July 2020, according to a statement released by HCL Technologies. Roshni, who leads with purpose, passion, and pride, will make HCL fly high, stated Nadar. Shiv Nadar will also remain the managing director of HCL with the title of chief strategy officer. The resignation of Nadar as chairman of HCL signalled the end of an era for the Indian IT services sector.
Education and Healthcare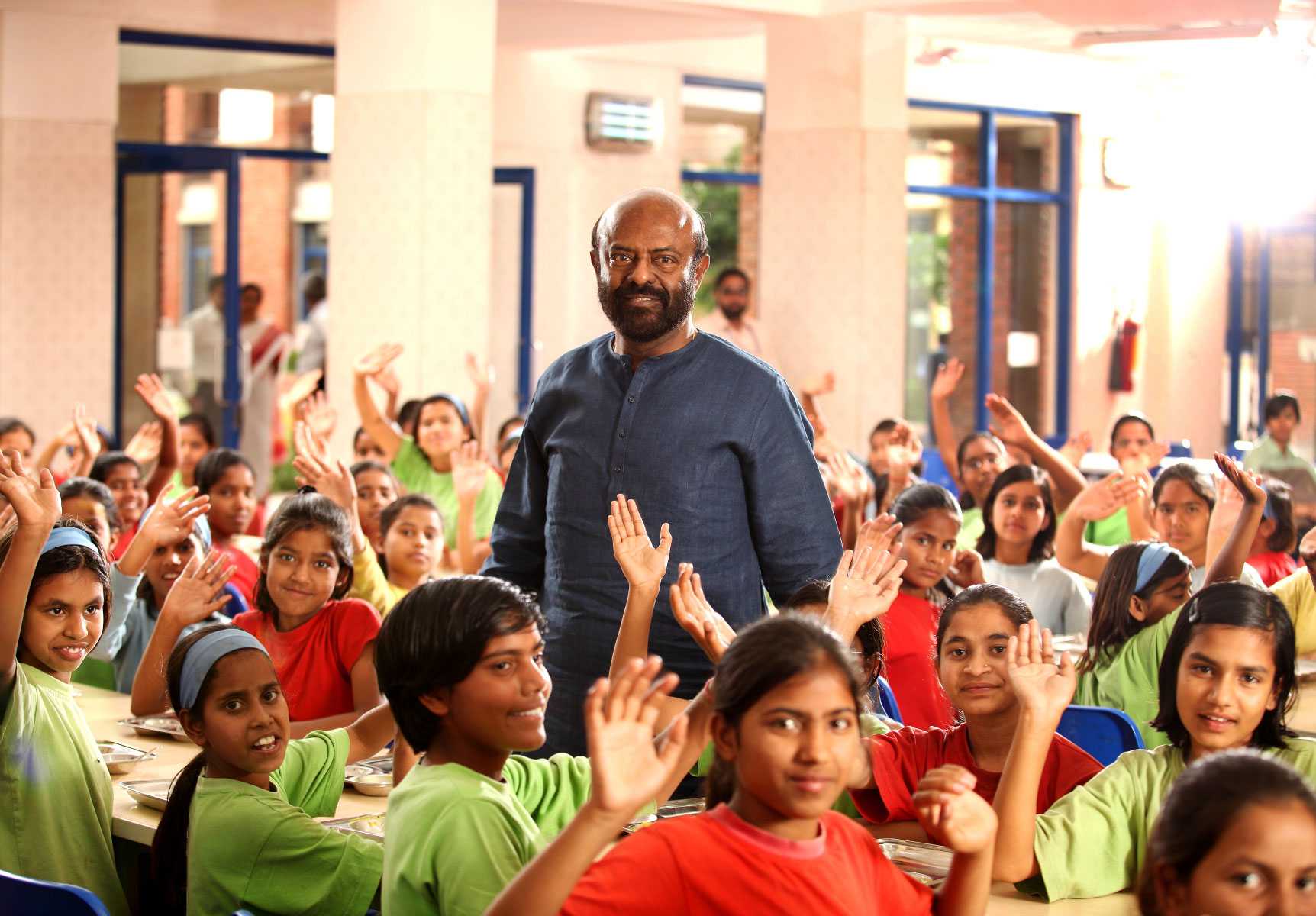 Sivasubramaniya Nadar, Nadar's father, was the inspiration behind the establishment of SSN College of Engineering in Chennai, Tamil Nadu, in 1996. Nadar actively participated in campus events, including giving the institution shares of HCL valued Rs. 1 million. Nadar stated in 2006 that the institution will support research in addition to making sure that students benefited from collaborations with foreign universities. In 2005, Nadar became a member of the Indian School of Business' executive board.

The establishment of two Vidyagyan schools in Uttar Pradesh for rural students, where 200 students from 50 different districts will receive free scholarships, was announced by Nadar's SSN Trust in March 2008. In February 2011, he paid a visit to Town Higher Secondary School and made an 80 lakh rupee donation of computers and other equipment. Up till 2014, he presided over the board of governors at the technical institute Indian Institute of Technology Kharagpur.
Shiv Nadar Controversies
Biography Controversy
A biography of HCL's millionaire founder Shiv Nadar had been placed on hold, despite calls for free speech from the intellectual class in response to the publisher's decision to suppress Wendy Doniger's The Hindus. According to reports, HCL returned the advance that publisher Penguin India had granted to them. The IT company is also thought to have honoured its payment obligations to the research team and author.

Defiance at RSS Event
While the RSS sarsanghchalak Mohan Bhagwat's remarks on lynchings during the ceremony attracted the greatest attention, Shiv Nadar voiced a modest but defiant protest against the ideologies of the Hindutva organisation. He was elaborating on why he believed that the government could not take the nation to the next level on its own and why such private social sector activities were equally crucial. He said that his team had discovered that 46% of Uttar Pradesh's young children were severely undernourished, resulting in both mental and physical stunting.
Shiv Nadar's Net Worth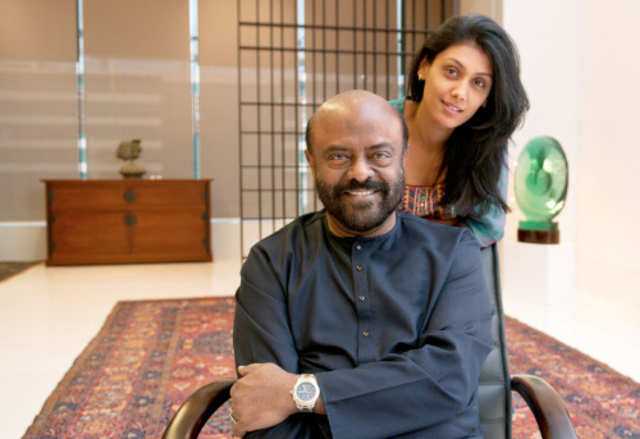 Shiv Nadar's total net worth is estimated at $25.9 billion US or 199316 crores in Indian Rupees, as of 2022. Shiv Nadar, one of the wealthiest people in India, is the owner of an opulent Rolls Royce Phantom Series 8 EWB. This is Shiv Nadar's most recent acquisition. Also owned by Shiv Nadar is a Rolls-Royce Phantom 7 EWB. Another opulent piece of equipment can be found in the Shiv Nadar garage. Along with them, he also owns a Mercedes 500 SEL AMG, a Jaguar XJL, and a Bentley Mulsanne EWB.

HCL Chairman Shiv Nadar paid Rs 115 crore for a mansion in Delhi's Friends Colony East neighbourhood, making it one of the most expensive real estate transactions in the national capital in recent memory. One of the greatest transactions in recent memory took place in a part of Delhi outside of the prized Lutyens Bungalow Zone (LBZ), which is home to prominent politicians and successful businesspeople, and where sales of over a hundred crore rupees are common.
Shiv Nadar's Achievements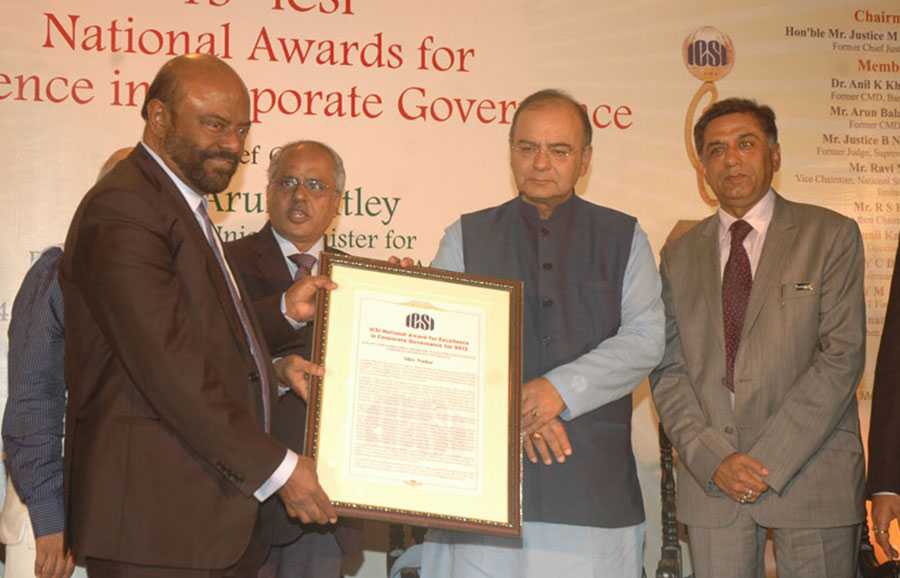 2007: E&Y named Shiv Nadar Entrepreneur of the Year for 2007. (Services)
2007: He was given an honorary doctorate by Madras University.
2008: For his contributions to the IT sector, the Indian government gave Nadar a Padma Bhushan, the third-highest civilian honour.
2011: He was one of Forbes' 48 Asia Pacific Heroes of Philanthropy.
2017: Nadar was named 16th on the list of India's 50 most influential persons in 2017 by India Today magazine.
Shiv Nadar's Interesting Facts
Shiv Nadar carries the moniker Magus, which translates as Wizard.
Shiv Nadar received the third-highest civilian honour, the Padma Bhushan, in 2008.
Shiv Nadar's brother is Ramanichandran. He writes novels in Tamil. In the Tamil language, he is now a best-selling novelist.
Frequently Asked Questions