Shardul Thakur | Cricket, Age, IPL, Stats, Networth

Hitesh Mandot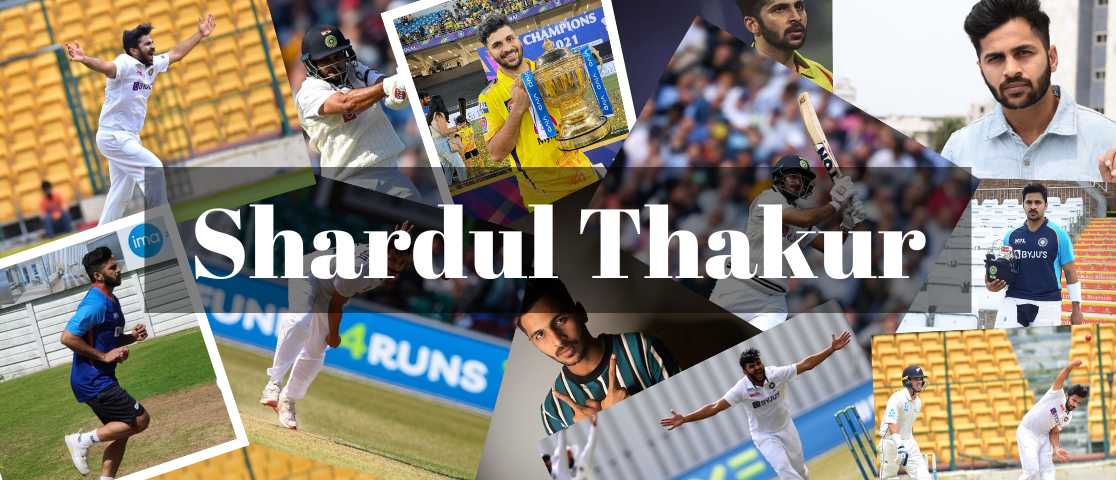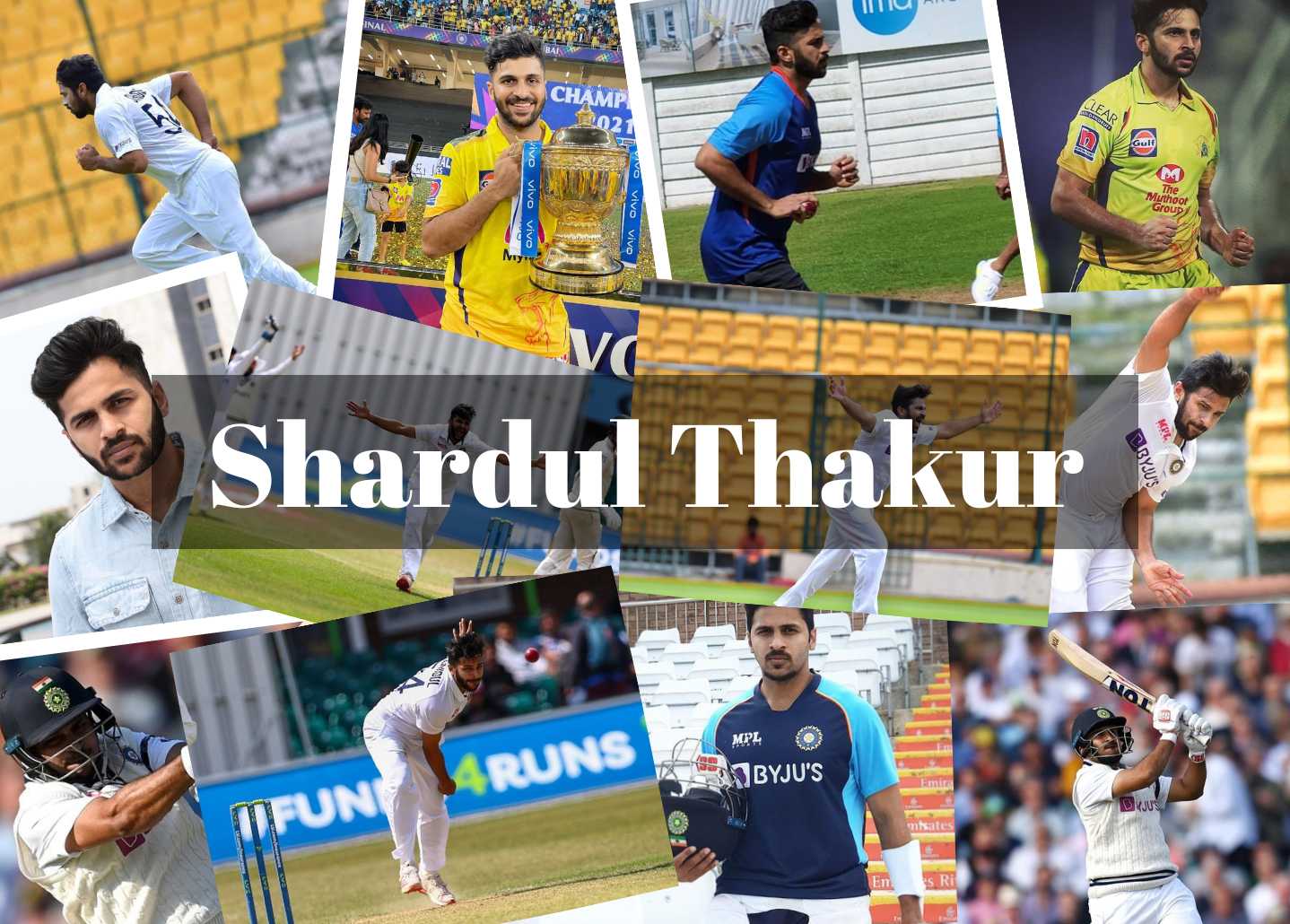 Shardul Thakur's Biography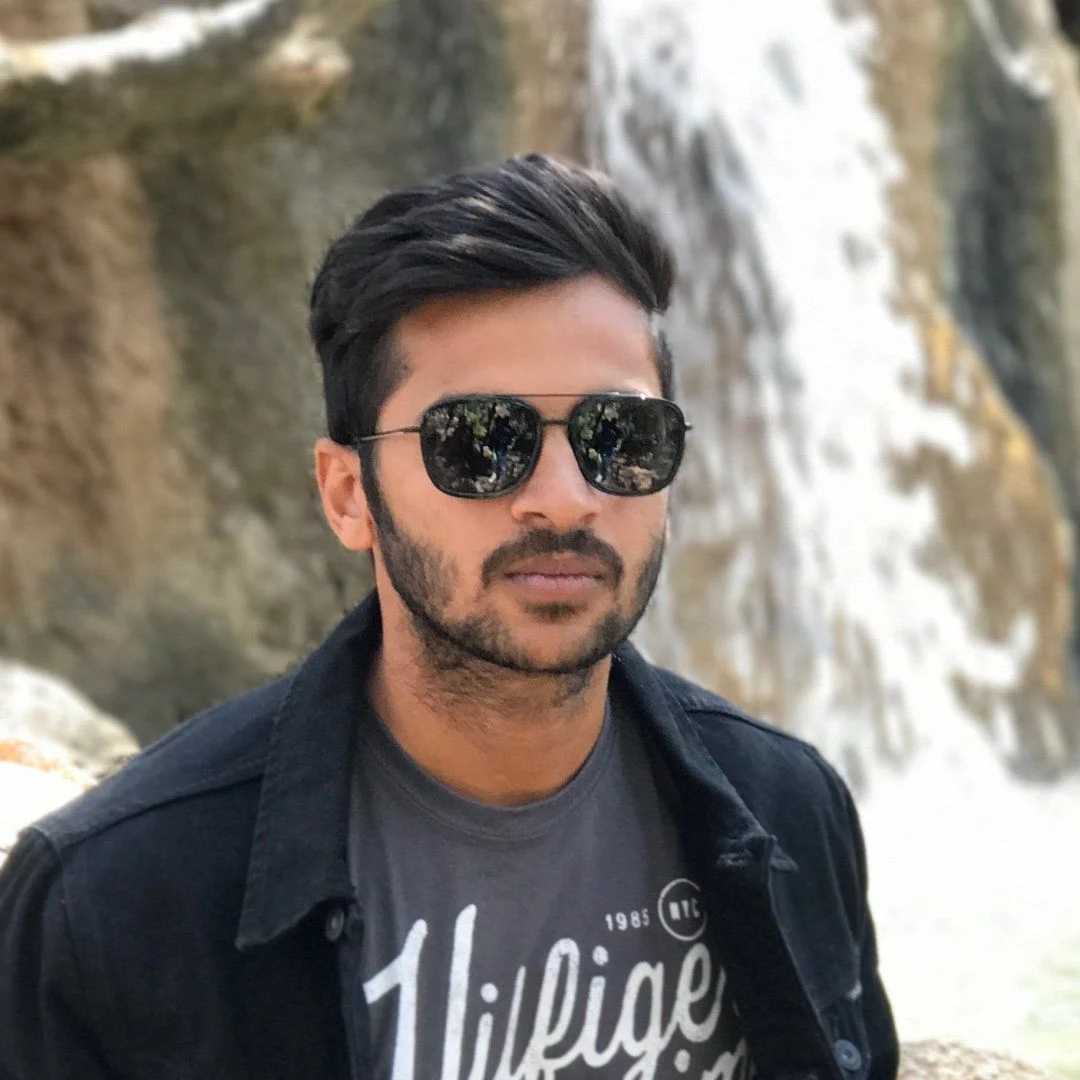 Shardul Thakur is an Indian cricketer. Shardul Thakur was born on 16 October 1991. Shardul Thakur's birthdate is 16 October 1991. Shardul Thakur's full name is Shardul Thakur. Shardul Thakur's age is 32 years old as of 2022. Shardul Thakur was born in Maharashtra. Shardul Thakur's height is 5.9 Feet.

Cricketer Shardul Narendra Thakur represents India internationally. He was born on October 16, 1991. He bowls at a medium pace. He represents Mumbai in first-class cricket. He made his First-class debut for Mumbai against Rajasthan in Jaipur in November 2012 as part of the 2012–13 Ranji Trophy. In his first four games, he took four wickets at an average of 82.0, which was a poor start to his career.

He had one five-wicket haul and 27 wickets at a strike rate of 26.25 during the 2013–14 Ranji season. He had five five-wicket hauls and 48 wickets at 20.81 in the 2014–15 Ranji season. On February 27, 2014, he made his List A debut for Mumbai in the 2013–14 Vijay Hazare Trophy.

Claim Your FREE Celebrity Shoutout
✕
Claim Now!
Shardul Thakur Family and Shardul Thakur Education
Shardul Thakur's father is Narendra Thakur. Shardul Thakur's Fiance is Mittali Parulkar. He Studied in Anand Ashram Convent School. He Studied at Swami Vivekanand International School.

Talk To Similar Celebrities
Shardul Thakur's wife
Shardul Thakur's Fiance is Mittali Parulkar.

Shardul Thakur Cricket
Shardul Thakur is a hard-hitting quick bowler who can swing the ball away from right-handers while hitting the pitch hard. He has become the offensive leader of Mumbai. With the new ball, Dhawal Kulkarni's more metronomic manner contrasts nicely with Thakur's at-the-batsman approach. The two worked together brilliantly to give Mumbai their 41st Ranji Trophy victory in February 2016. In the championship game against Saurashtra, Thakur took eight wickets, and his third-day dismissal of Cheteshwar Pujara with a ball that reared up from a length to strike the bat's shoulder may have been the ball of the game.

Thakur, who is from Palghar, a town 87 kilometres north of Mumbai, spent his formative years playing cricket while lugging his equipment onto early-morning trains. In his first season, 2012–2013, Mumbai won the Ranji Trophy, but he had little to do with it, taking just four wickets in four games at an average of 82.

By being advised to drop weight by his Mumbai teammates, Thakur returned the next year thinner and more fit, taking 27 wickets at a 26.25 average. Even better, Thakur finished tied for first in the Ranji Trophy bowling charts in 2014–15 with 48 wickets at 20.81. He has subsequently been selected for India A team's four-day matches against Australia A and South Africa A as a result. Later that year, when representing the Board President's XI against the visiting South Africans, he claimed a four-wicket haul, taking out Hashim Amla and Faf du Plessis among others.

Shardul Thakur's IPL Career
In advance of the 2015 Indian Premier League season, Thakur was acquired by Kings XI Punjab at the 2014 IPL player auction. He made his IPL debut against Delhi Daredevils, taking one wicket in four overs. He was acquired by Rising Pune Supergiants in March 2017 for the IPL's tenth season, and in January 2018, Chennai Super Kings purchased him in preparation for the next one.

Chennai made it to the IPL final in 2019. Thakur had two wickets to his credit but was caught off the game's penultimate pitch with two runs needed to win. He took the most wickets for his team, the Chennai Super Kings, in 2021, taking 21 in the regular season. He was purchased by the Delhi Capitals in the 2022 Indian Premier League auction in February of that year.

Shardul Thakur Stats (as of October 2022)
Shardul Thakur Controversies
Rishabh Pant, the captain of the Delhi Capitals, Shardul Thakur, and assistant coach Pravin Amre all received significant fines for violating the IPL's Code of Conduct on Friday during the Delhi Capitals vs. Rajasthan Royals game at the Wankhede Stadium in Mumbai. Pant and Thakur only received fines, but Amre was also suspended for one game.

Shardul Thakur's Net Worth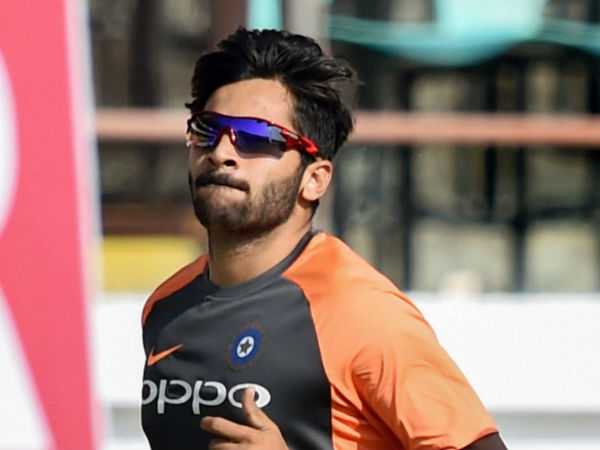 Mr. Shardul Thakur has a net worth of roughly 3.5 million USD, or 26 crores of Indian rupees. He has amassed this enormous sum through his earnings from the BCCI, IPL contracts, and private enterprises.

House: In Palghar, Maharashtra, India, Shardul Thakur is the owner of a lavishly decorated home. Shardul Thakur also owns a variety of real estate assets in other nations.

Cars: Shardul Thakur has a modest collection of automobiles. The world's top luxury vehicles are among those that Shardul Thakur possesses. Mercedes SUVs are among Shardul Thakur's fleet of automobiles.

Shardul Thakur Interesting Facts
In addition to bowling, Shardul Thakur has played effectively at the plate.
On the suggestion of Sachin Tendulkar, Shardul lifted 13 kg in a matter of months.
After spending two weeks with former Australian fast bowler Glenn McGrath, Shardul Thakur learned a lot about bowling.
The controversy surrounding Sachin Tendulkar's jersey number 10 caused Shardul to change the number on his jersey, making him the second player to wear number 10.
Shardul Thakur does not use tobacco products or drink alcohol.
Social Media
Frequently Asked Questions