Shafaq Naaz Biography, TV Shows, Age, Net Worth, Awards, Boyfriend

Appurva Panchabhai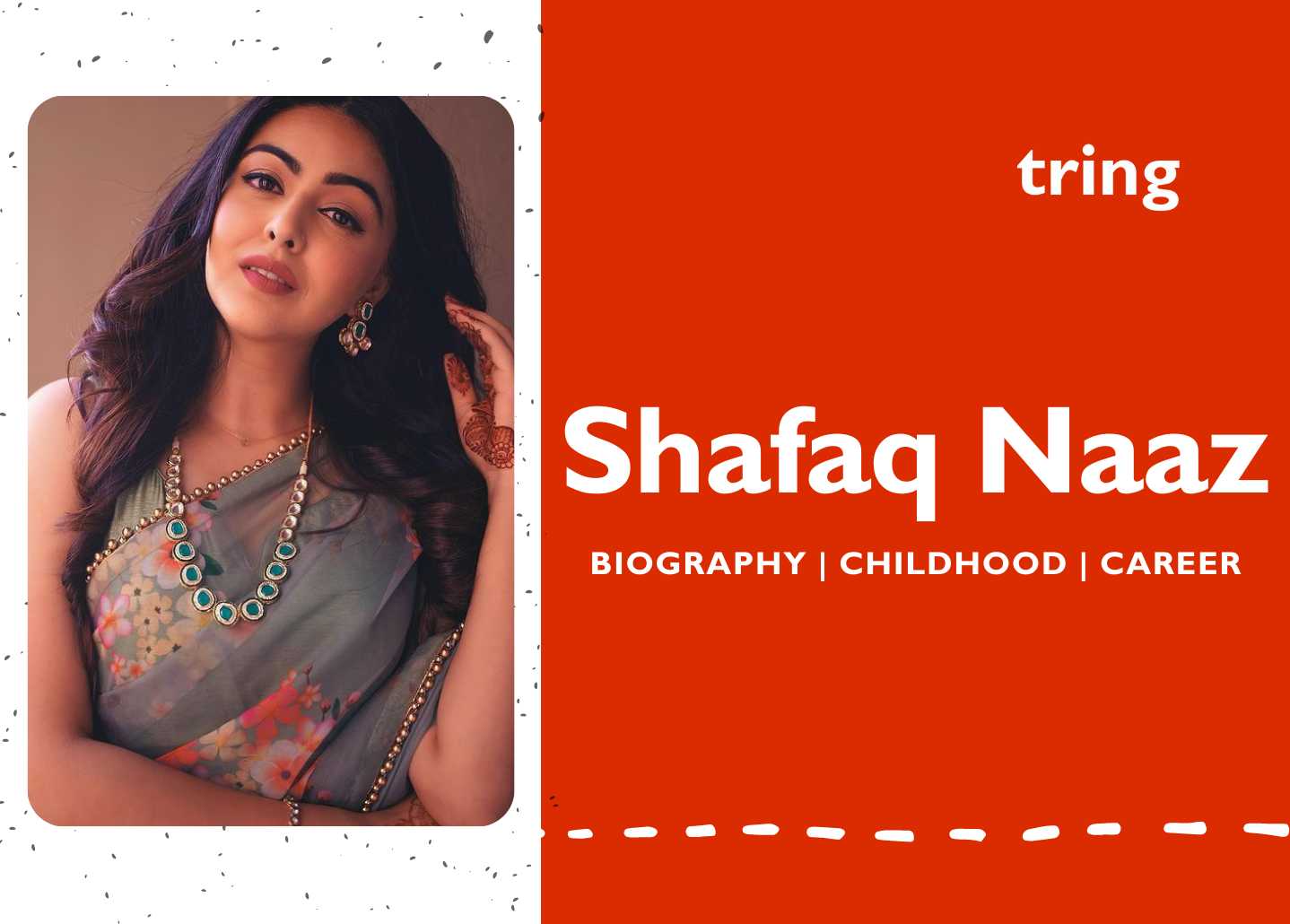 Shafaq Naaz's Biography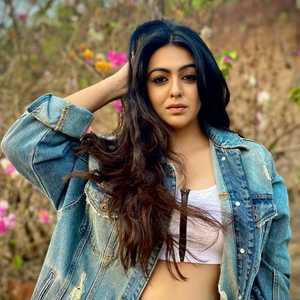 Shafaq Naaz is a well-known Indian TV actress. She has appeared in a number of popular serials, including Zoo, Mahabharat, Kulfi Kumar Bajewala, and Mahakali: Ant Hi Aarambh Hai. Aside from Hindi television, she also acted in the 2017 film Guest in London Namak. In which she played the character Shari. In the year 2019, she made her debut appearance in the web series Halala, which was her first time working on a web series. In this series, she collaborated alongside Deepika Singh and Ravi Bhatia.

Book a Personalised message from your favourite celebrity. Click here to know more.
Shafaq Naaz's Age
Shafaq Naaz is aged 29 years old as of 2023. Shafaq Naaz was born and raised in a well-established Muslim family on February 7, 1994, in Meerut, Uttar Pradesh, India. Her zodiac sign is Leo.

Talk To Similar Celebrities
Shafaq Naaz's Education
Shafaq Naaz completed her 12th grade at Meerut's St Thomas English Medium School.

Shafaq Naaz's Family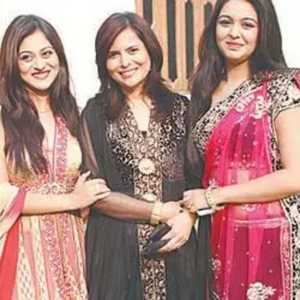 Her father and mother divorced when she was quite little. Shafaq was born at her grandmother's house and raised with her family in Mohalla Shakurnagar on Lisadi Road in Meerut. Kahkansha is Shafaq's mother's name. Shafaq's family also includes her elder sister Falaq Naaz and two brothers, Sheehan and Saabir.
Falaq Naaz, her elder sister, is also a TV actor and has been in episodes such as Adalat, Sasural Simar Hindu deities. Sheejan, Shafaq's younger brother, is four years younger.

Shafaq Naaz's TV Shows
Sapna Babul Ka... Bidaai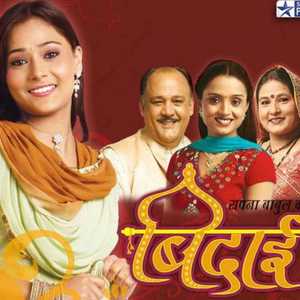 Sapna Babul Ka... Bidaai is a weekday Indian soap opera that aired on STAR Plus from 8 October 2007 to 13 November 2010. It chronicles the narrative of a father and his two daughters while delving into the social implications of skin colour. Gulaal took the place of the series. Reruns of the program began on StarPlus' sister channel Star Bharat in August 2022.

In her book Prime Time Soap Operas on Indian Television, writer Shoma Munshi stated, I chose 'Saat Phere... Saloni Ka Safar' and 'Sapna Babul Ka... Bidaai' as a counterfoil, because they were the first to challenge the K soaps' supremacy, and both were issue-based, focusing on the dark skin/fair skin thesis.

Shubh Vivah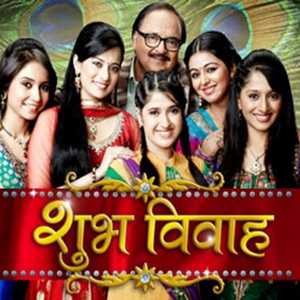 Shubh Vivah is an Indian television drama series that aired on Sony Entertainment Television in 2012. It debuted on February 27, 2012, and ended on June 29, 2012. Mr. Saxena and his five marriageable daughters, who are sweet, innocent, and gentle, begin the story in Agra. It is loosely based on Metti Oli, a popular Tamil series that aired on Sun TV from 2002 to 2005. Apart from the introductory arc, the shows have nothing in common.

Mahabharat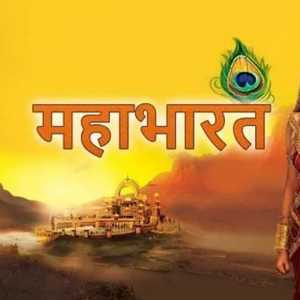 The 2013 Indian drama television series Mahabharat is based on the Sanskrit epic Mahabharata. It was broadcast on Star Plus from September 16, 2013, until August 16, 2014. The entire series is available for download on Disney+ Hotstar. Swastik Productions Pvt. Ltd. produced the television show.
Star spent 5.1 billion rupees (US$64 million) on the project and another 410 million rupees (US$5.1 million) on marketing, making it India's most costly television series. The actors revealed that for almost a year, they had to go through acting seminars and numerous trainings where they were told exactly what to do and how to execute it. Rajit Kapur instructed the performers through acting classes.

Kullfi Kumarr Bajewala
Kullfi Kumarr Bajewala is an Indian musical drama television series that aired on Star Plus from March 19, 2018, to February 7, 2020. It was directed by Pradeep Yadav and written by Sahana and Faizal Akhtar, and produced by Gul Khan, Karishma Jain, and Nilanjana Purkayastha. The show was an adaptation of the Bengali television serial Potol Kumar Gaanwala and starred Aakriti Sharma, Mohit Malik, Anjali Dinesh Anand, Myra Singh, Shruti Sharma, and Vishal Aditya Singh.

Sikandar Singh Gill, a budding singer, falls in love with and secretly marries Pathankot peasant Nimrat Bhatia. However, when forced to choose between Nimrat and his career, Sikandar chooses the latter and abandons her, ignorant that she is pregnant. He then marries the wealthy Lovely Chaddha.

Ghum Hai Kisikey Pyaar Meiin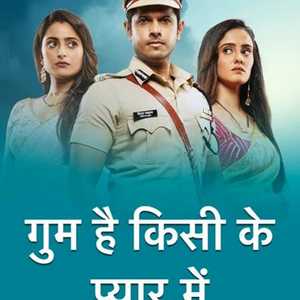 Kisikey Pyaar Ghum Hai Meiin, also known as GHKPM, is an Indian Hindi-language television drama series that premiered on Star Plus on October 5, 2020. It stars Ayesha Singh, Neil Bhatt, and Aishwarya Sharma and is accessible digitally on Disney+ Hotstar. It is a loose version of Kusum Dola produced by Cockrow Entertainment and Shaika Films.

Some viewers filed a lawsuit against the series makers at IBF in July 2022 against the ongoing surrogacy track, claiming that Patralekha was shown becoming a surrogate mother through an illegal method.
Shafaq Naaz's Career Timeline
Shafaq Naaz's Controversies
Naaz Sister Tiff
Falaq Naaz revealed that her sister Shafaq has been causing problems for her family and that she has not been living with her family for the past two years. She stated that her sister Shafaq moved out of the family two years ago and has accused her mother of squandering her money. Shafaq told India-Forums, I have been in the profession since 8 years and I am a very private person, I don't like to talk about my personal life, but, I always love to talk about my work. And, in regards to the claims levelled against me, I believe everyone has the freedom to express themselves.

Shafaq Naaz's Networth
Shafaq Naaz's net worth is between Rs 5 and Rs 10 crore.

6 Interesting facts about Shafaq Naaz
Shafaq Naaz is a well-known TV actress who has been in shows such as 'Mahabharat,' 'Savdhaan India,' 'Gumrah (Season 2),' 'Crime Petrol,' 'Fear Files,' 'Chidiya Ghar,' and others.
She lost her father when she was very little.
Falaq Naaz, a television actress, is her younger sister.
She travelled from Meerut to Mumbai with her sister to pursue a career as an actress.
She used to give 6 to 7 auditions every day with her sister before becoming an actress.
She is a talented Kathak dancer who studied with renowned choreographer Saroj Khan.
Shafaq Naaz's Profile Summary
Social Media
Frequently Asked Questions